When the going gets tough, the tough get trendy! 2021 is here, and as a long term industry observer, I have identified the top 2021 decor trends for Indian homes. Research shows that in the months of the pandemic and spilling over to 2021, the indoor application segment of home decor – exactly what we are talking about, has increased considerably. That means, home styling and decor products are much in demand. And within that trend, what should you look for, if you are thinking of sprucing up your home? Here are some ideas. Be warned – our list is all about ideas that scream comfort, sustainability, circularity and mindful living, and this pic below of Adity Chakravarti's home is so apt!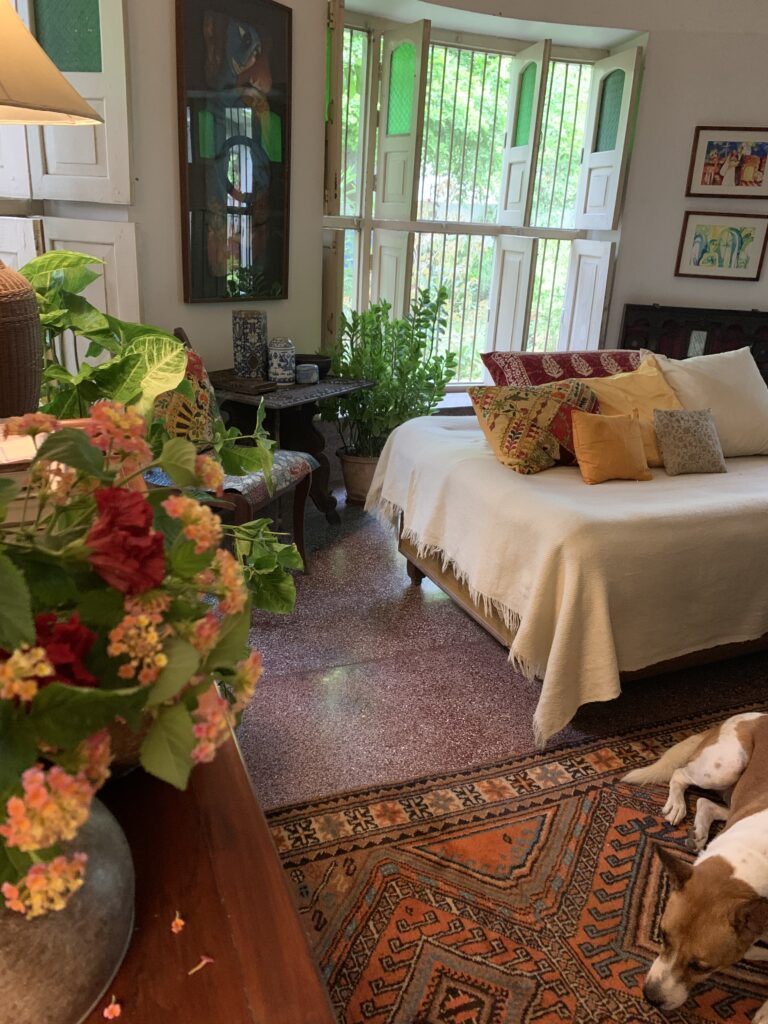 1. Classic and Timeless Furniture – a huge decor trend in 2021
When it comes to the solid stuff, the trend is definitely towards investing in classic, timeless pieces. What exactly is such a piece? It is one that has a design that will let you ride the changing trends in home decor, without ever feeling that your furniture is outdated.
In fact, older, but simpler pieces are winning here, with people heading to antique shops or resorting to simple wooden sofas in styles dating back to the minimal 80's. Rather than the heavy carvings of old havelis, and curvy rosewood pieces, simpler colonial pieces and wood and cane numbers are winning! This is our absolute no. 1 for 2021 decor trends for Indian homes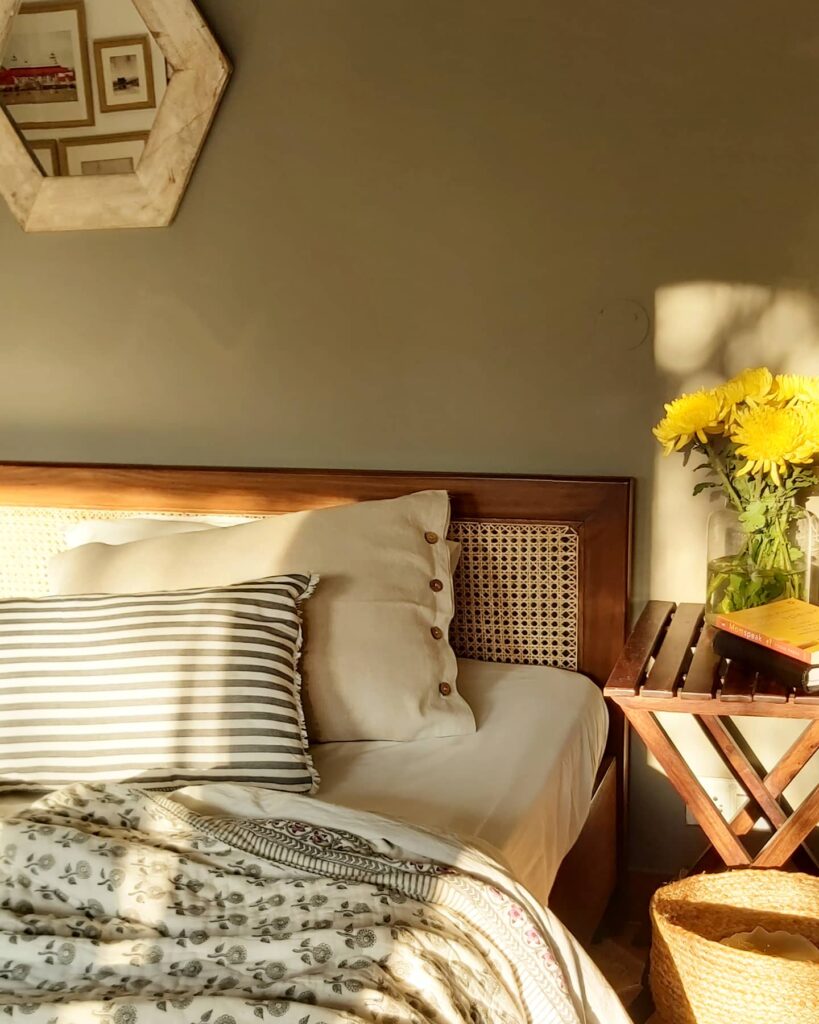 The advantage of such furniture is of course, that it will tide you over generations and all you have to do is keep track of furnishing and styling trends to have a home that is always fashionable!
2. A nod to the Pantone Color of the Year 2021
After a ravaging 2020, with a bulk of the corporate workforce working from home. The refreshing yellow and reliable gray that Pantone introduced as the Color of the Year, is so refreshing, and much needed! There are tons of ways to use this combination, and my favourites include a sturdy grey door with a yellow knocker, or a gray wall with single yellow frame, amidst a sea of other neutral frames. Try it and you will come away smiling!
And then if you turn it on its head, gray touches in a sea of yellow also work well!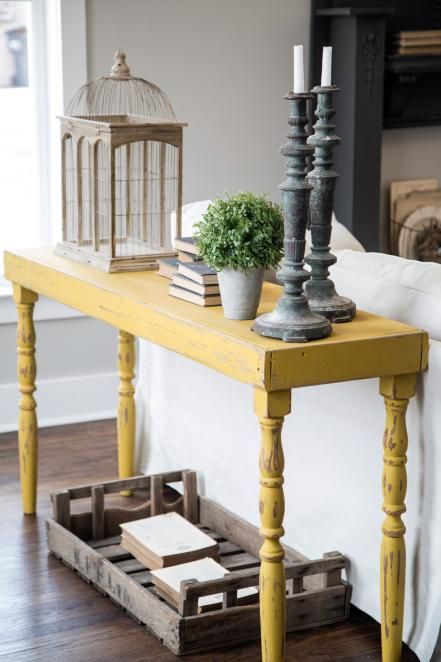 3. Wood and Metal are going to be a huge 2021 decor trend
2020 taught us to go back to long lasting, natural material, and wood and metal are as fashionable as wood and cane this year. In fact, this is a trend that will only grow from now on.
Metal is long lasting, and adds a feeling of permanency to a room. In this transient time, maybe we won't go in for heavy metal pieces, but coffee tables, side tables, consoles are definitely going to be trendy!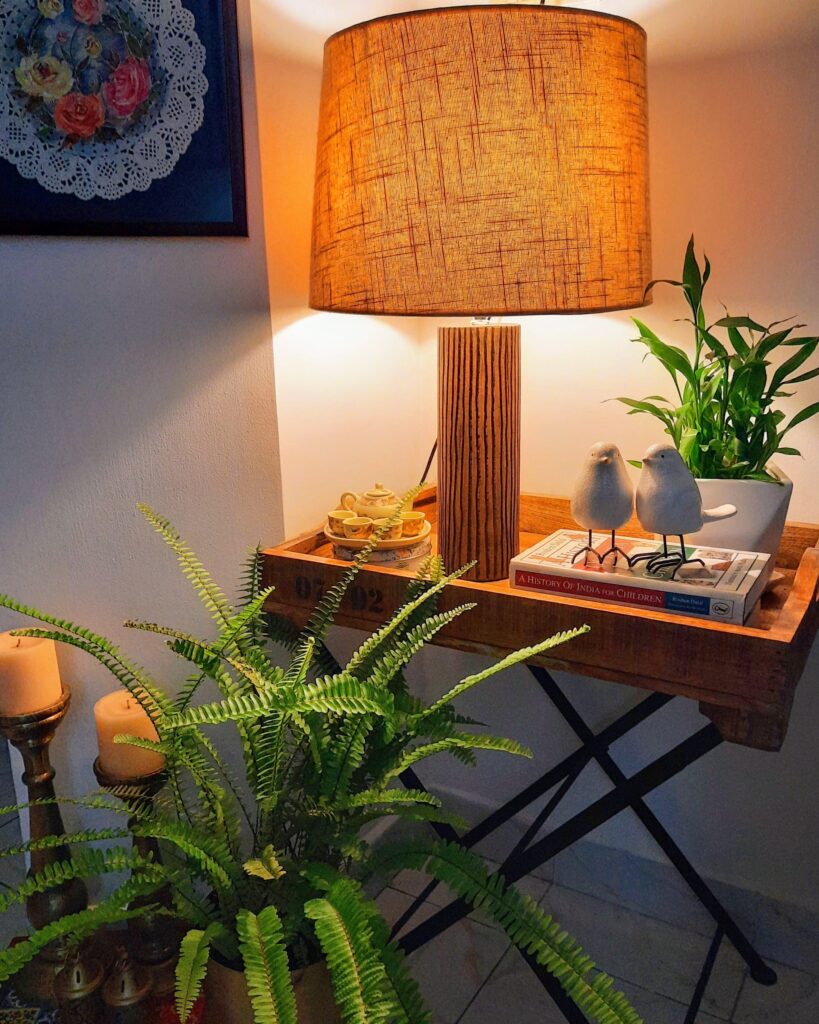 4. Yes to Warp and Weft, the weaves are going to do the decor talking in 2021
Woven products like cane, wicker, sea grass and water reed, are all going to be popular!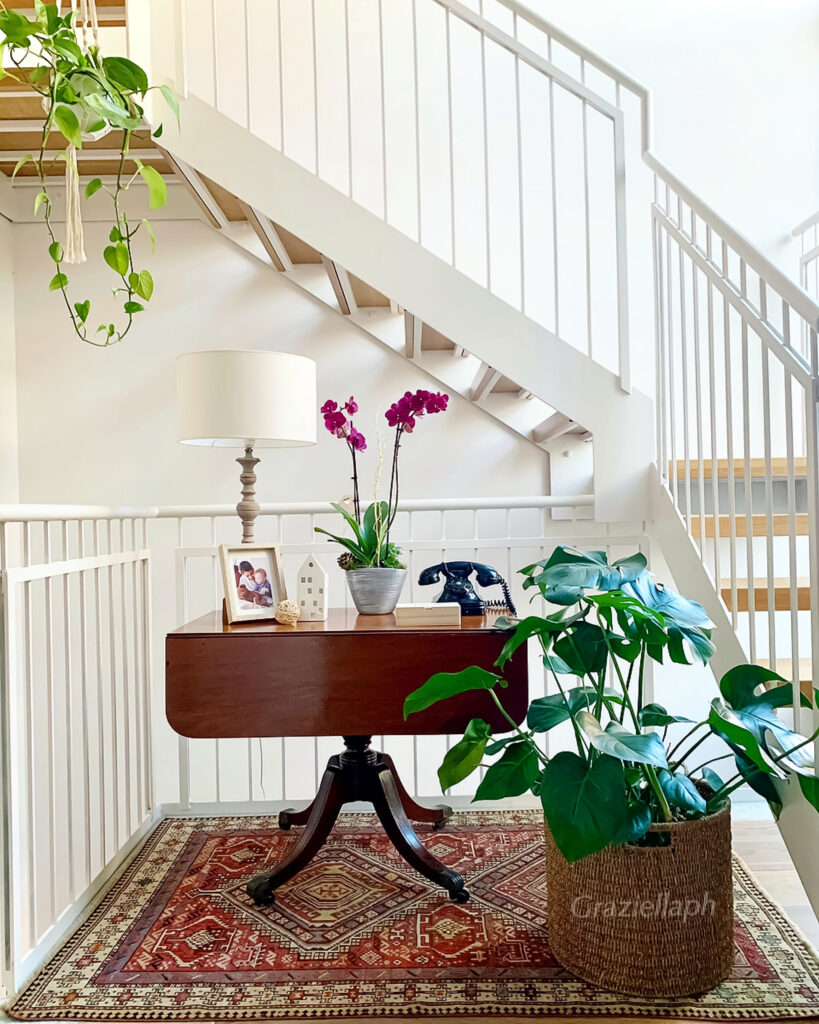 The macrame trend may be on the wane, but other woven products are definitely back in a big way! Planters, utility baskets, bread baskets, all add a fashionable touch in the woven form. They are affordable and take up your style several notches. Since it is handmade and provides employment to so many people, this is the world's way of giving a nod to all thing sustainable, and useful!
5. House Plants – Parent a Boston Fern and look fashionable in 2021
Every year, there is a list of trending houseplants that comes out. While I love going out and getting those plants, there is one plant that you should consider adding to your indoor mix – The Boston Fern!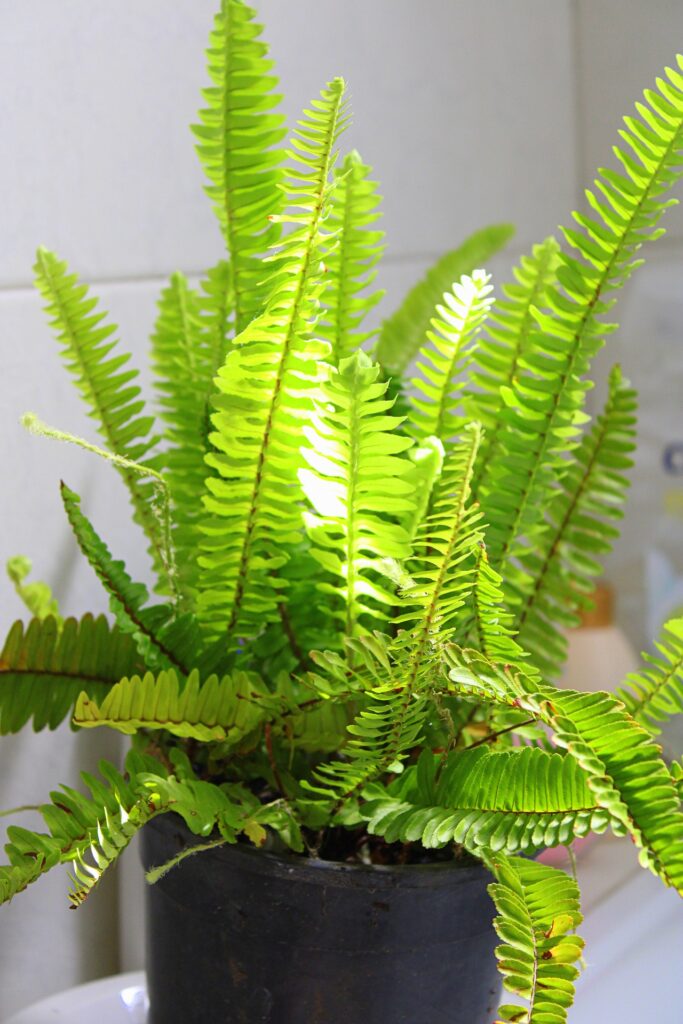 It is such a pretty addition to your home, and it is low on maintenance – thrives in indirect sunlight, and needs to be watered only once or twice a week, under most temperature circumstances. Certainly a top 2021 decor trend for Indian homes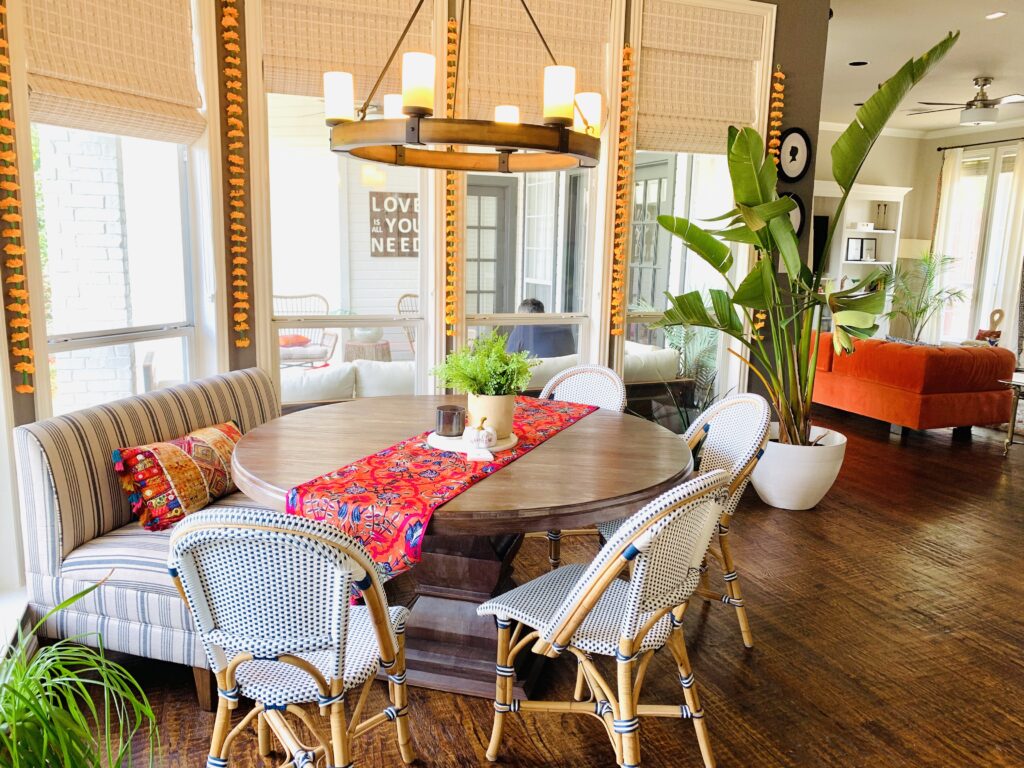 If you are looking for more plant additions, consider giant plants such as bird of paradise or elephant ear palms that make as stunning decor addition in your living room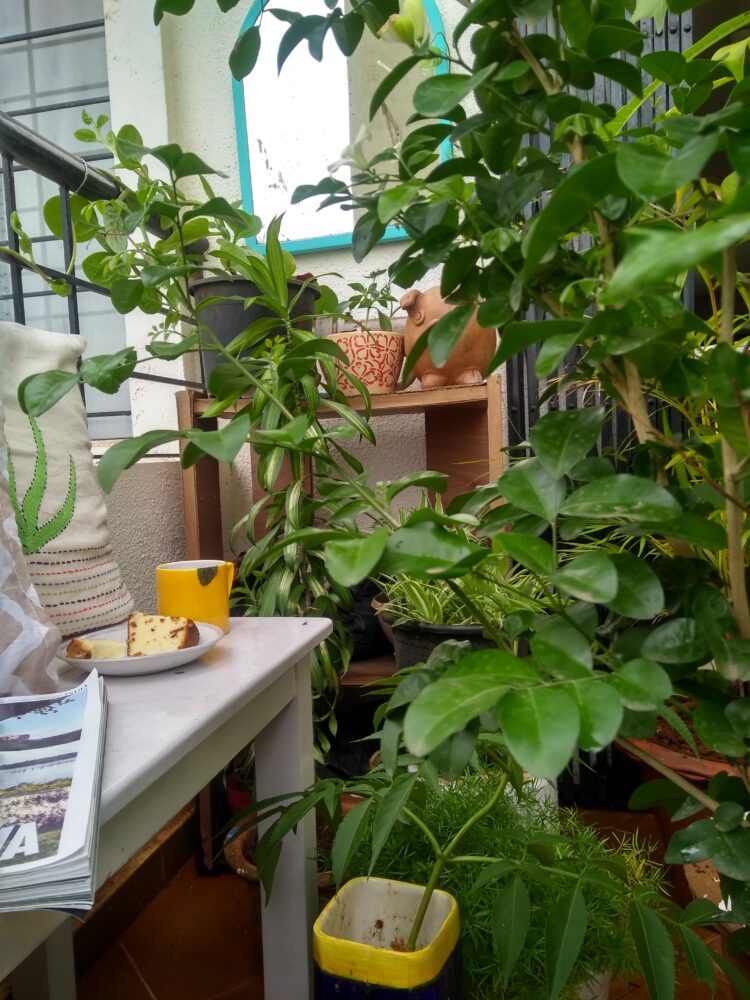 And if you feel like creating a jungle in your balcony space, go ahead. This is a trend that will never go out of fashion!
6. Home office and study spaces get style priority. If you are working there, it has to be a good space!
With a lot of businesses recommending that their employees come to office only on a few days a week, every household needs to focus on a quiet workspace – where you can fully concentrate on your day's tasks. Home offices are definitely the new interiors trend, and luckily there is a wide choice of desks and tables, storage solutions and chairs to make this space uniquely yours. A caddy is an absolute must, and it's surely a trend that is both functional and stylish. Invest in a good caddy that will hold all your workspace esssentials, so that you can easily access the things you need without cluttering your desk. Read these home office tips for more insights.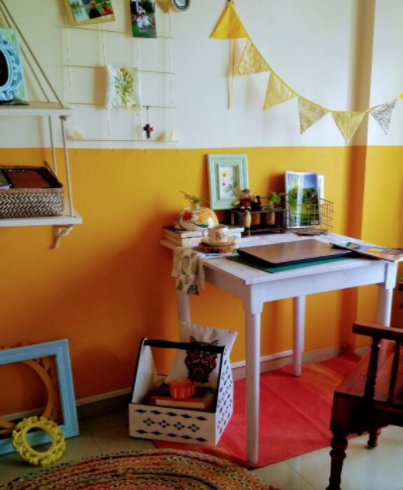 This caddy in the pic above for instance holds everything from my lip balm to water bottle, my order books and fabric swatches. Choose a caddy that is best suited for your particular needs.
7. Eclectic Modern and Eclectic Modern Indian are definitely trending this year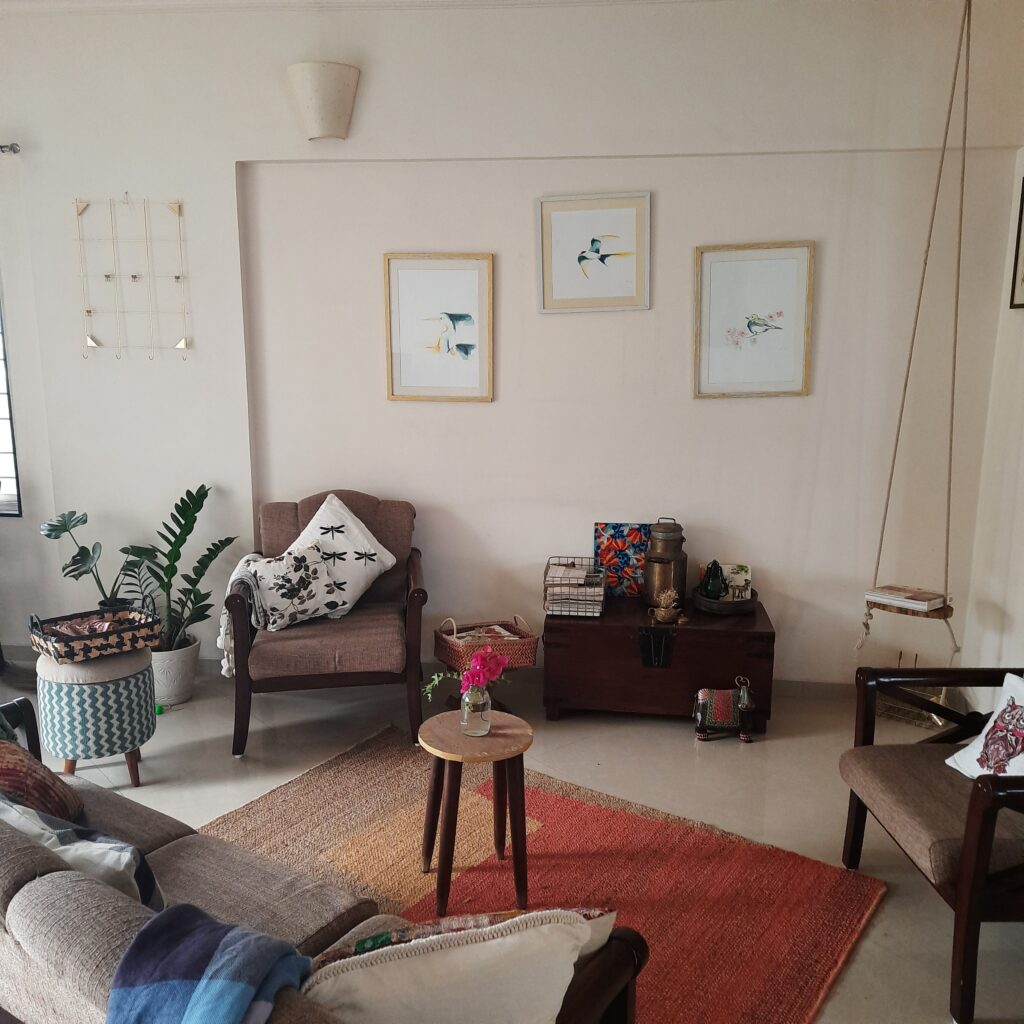 In India, where grandparents are so loved and revered, this is a trend for millions of Indians who are getting little souveniers of their grandparents' homes and decorating with them. Brass pots, pitla baandi, old wooden side tables, and little keepsakes that have a lot of sentimental value and old world charm – are finding their way into modern, urban homes to keep family memories alive.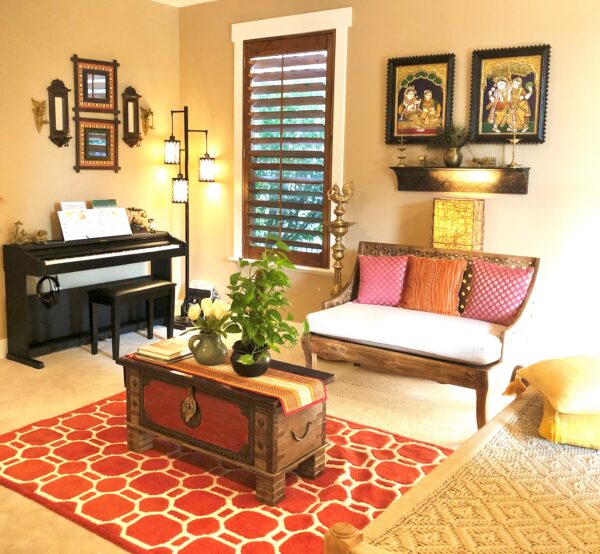 You can read more about this decorating style here and also follow the #vintagemodernindian hashtag on Instagram
8. Sustainable products – take this 2021 decor trend very very seriously!
We have been talking about sustainability from years now! But are we really practicing it? Luckily, there are tons of products by Indian brands committed towards sustainability.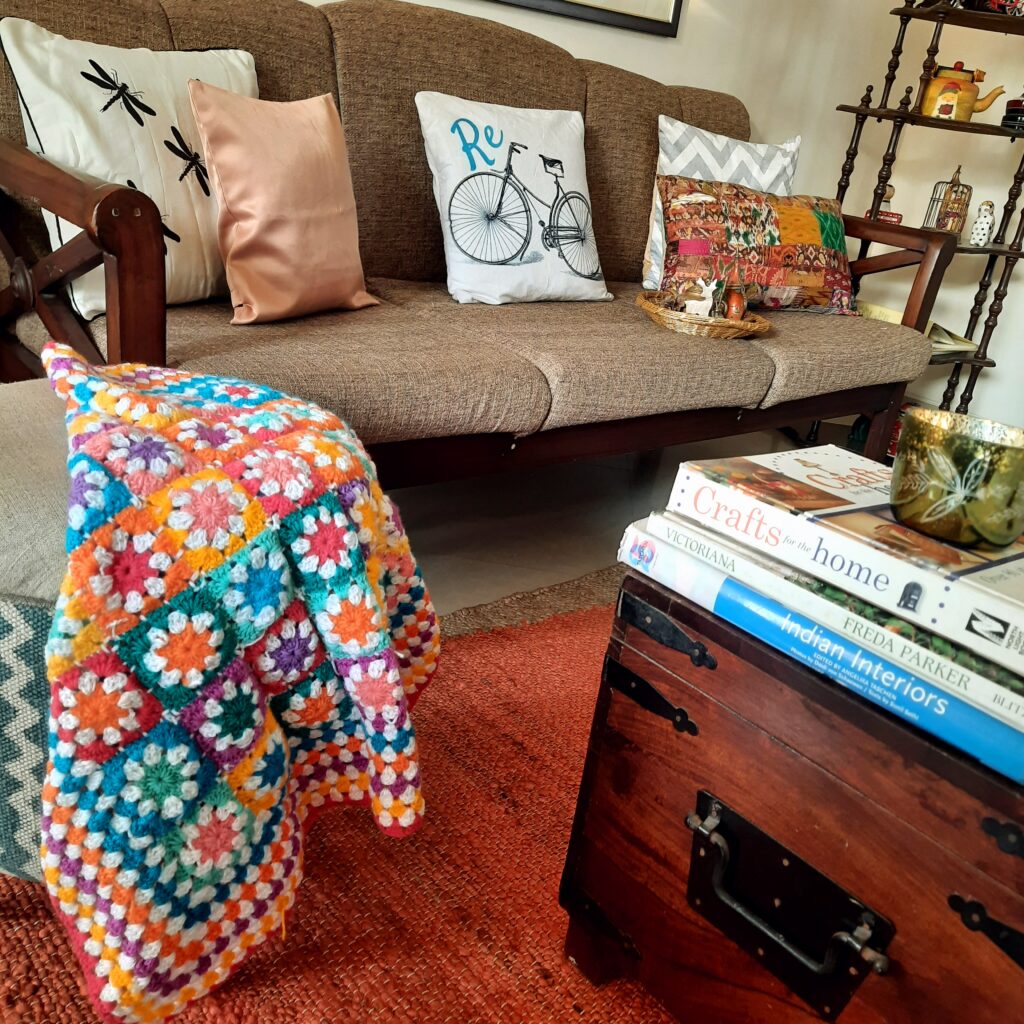 From upcycling your furniture and giving it a new look, to providing you with unpaper towels that can be washed and reused, you only need to look around and see where you can make the switch to organic, wholesome and sustainable!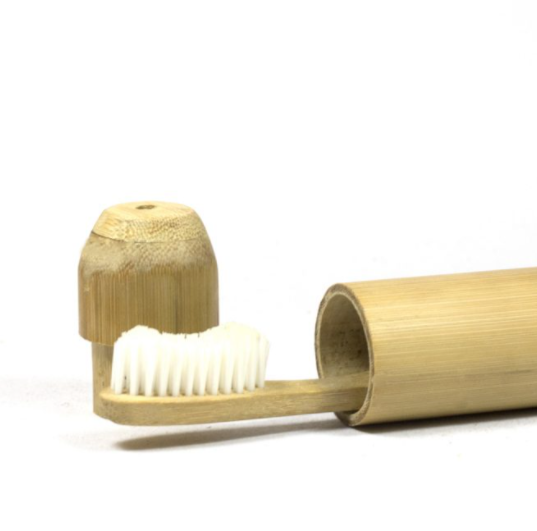 It is not just fashionable, but it is also the need of the hour to change our mindsets and start making a difference. Being mindful to the environment has been last year's recurring theme, and we must pay heed. Hence this is one of our picks for 2021 decor trends for Indian homes!
Decor Accessories
What's the trend for accessories this year? We have covered colours and materials in trend already, but go with non mass produced products, that are rare, yet accessible with the right sources. Look for people who bring out products mindfully – for instance, choose items made out of old wood rather than new wood, etc. Choose products made by the hand with yarn, such a stunning colourful crochet throw – may cost you some, but it can be uniquely yours, and of course it would respect the handmade industry too!
Choose cotton rugs that you can be sure was made in India, made locally for you. Throws can be handmade, and made in India. Choose to buy something old – an old chair, an antique deer head, or a brass thali to decorate your home with. In short, decorate mindfully. It's the style mantra for 2021!
Want to read up on the decor trends we envisioned last year? Read them here
And, if you wish to save any of these pictures, just head to our Pinterest board (we have already pinned these up there) and pin away!
About the author of this post
Sharon DSouza is a decor trendwatcher since 2006, when this blog was founded. Since then, she has attended many important industry events, such as Ambiente in Germany, keenly observing trends first hand. She is also a hands on stylist, working with private home owners to turn their houses into homes!