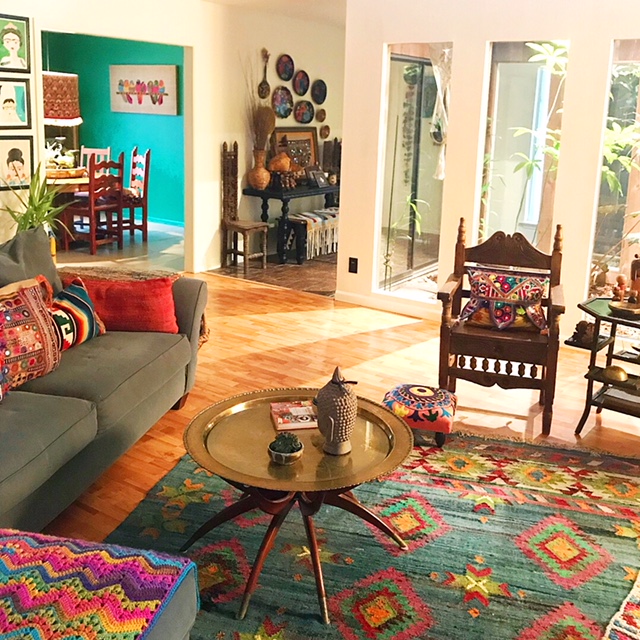 That's probably the longest home tour title I have written but truly, it was necessary because Channing Allard's home is a wonderful mix of all that and more. Just eclectic or just Bohemian doesn't do justice. You think it is eclectic but you turn a corner and see vintage or Frida Kahlo smiling down at you benignly, or an Indian embroidery tapestry, or macrame, or folk art. It's room after room of wonder, and I am delighted to share this unique home with you, as Channing narrates her story. But before we land at her doorstep, here's a heads-up. Watch out for the treat of your life! This home sure is something!
—————————————————————————————————————————————————————
I am a wife and mom to three little Yorkies. I was born and raised in San Angelo, Texas. Most people have never heard of San Angelo unless they were stationed at Goodfellow Air Force Base, attended Angelo State University, or were born here. San Angelo is located in west Texas with a population of a little over 100,000. It has a small town feel without being too small or too big.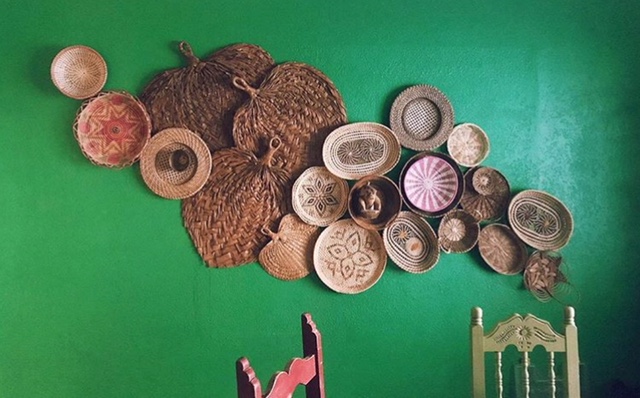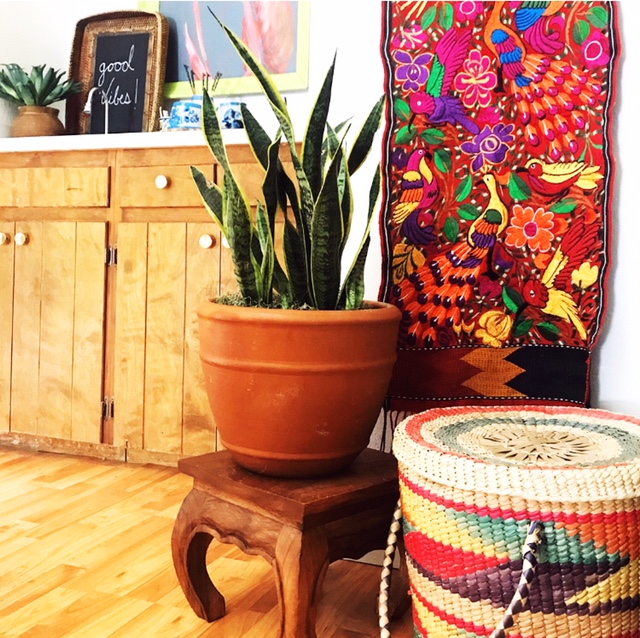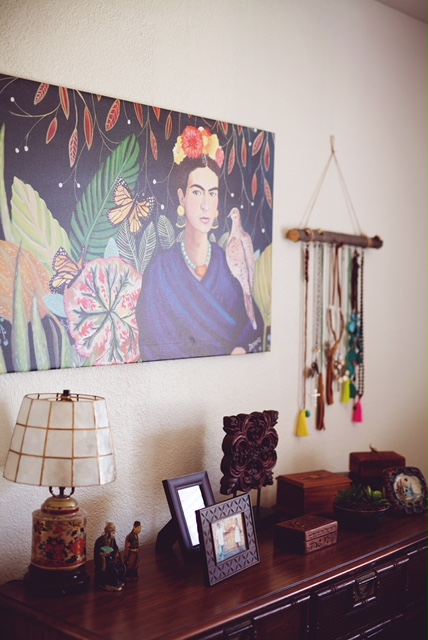 I am a free spirit, who doesn't follow the rules of interior design or the latest design trend. I follow my heart and what makes me happy. I believe your home should be your respite, where you regroup, and a place that you enjoy going to after a long day, the place that truly makes you happy. Everything in my home from the furniture to the tiny décor elements (that some people miss if not looking closely) brings me happiness. When I am thrifting for home decor and I see or spot something, if it brings me pure happiness, it's coming home with me. Because of this, my style has evolved and developed into a collection of eclectic and bohemian pieces.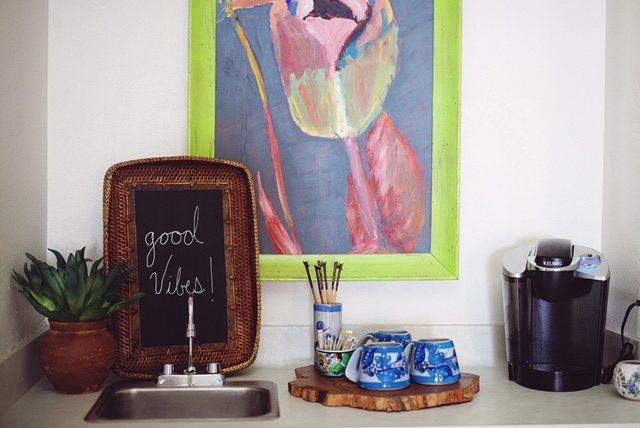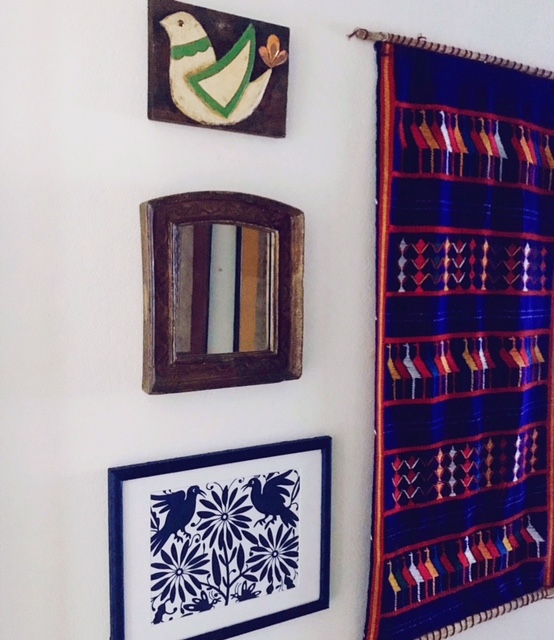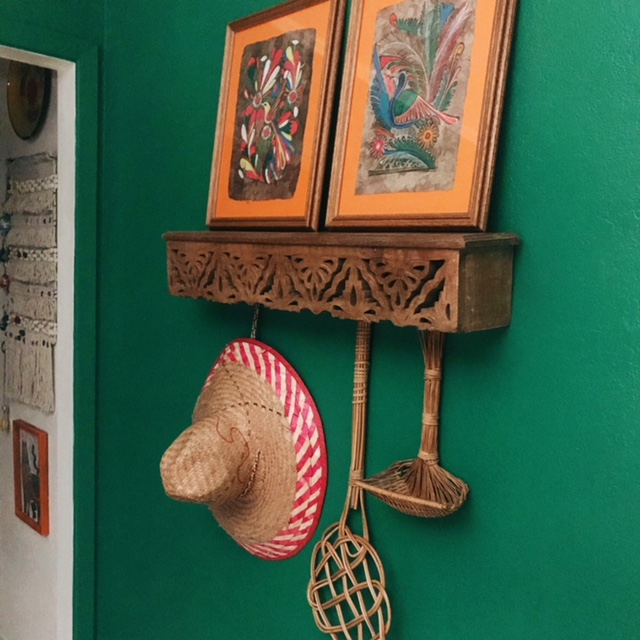 Our home embodies the 70's era from the moment you walk into the double doors. You are greeted by an atrium with macramé plant hangers and tropical plants. The big windows and skylights allow for perfect natural light that gives the feel of an open home. Vintage textiles give the house warmth and a feel of relaxation.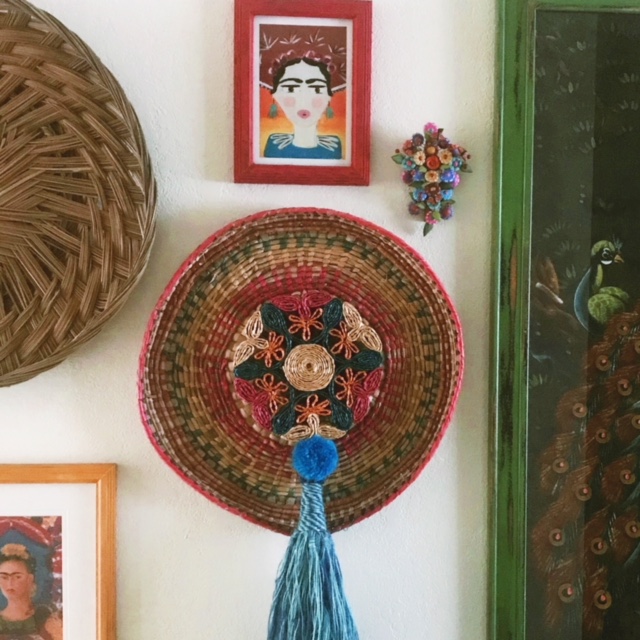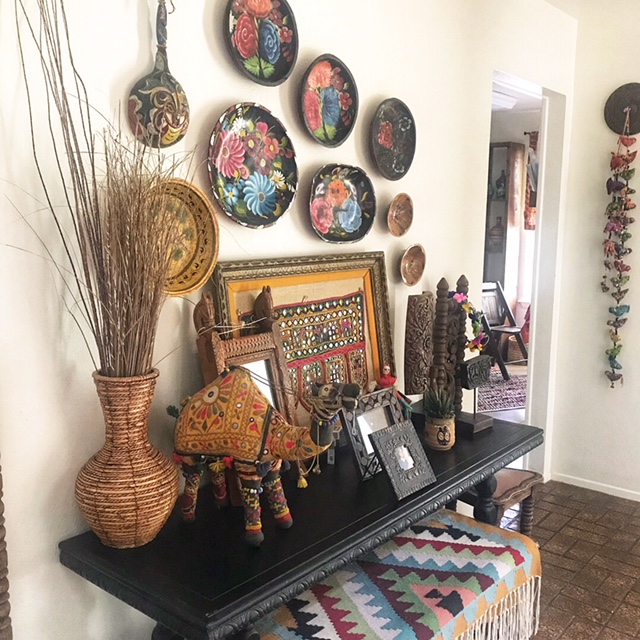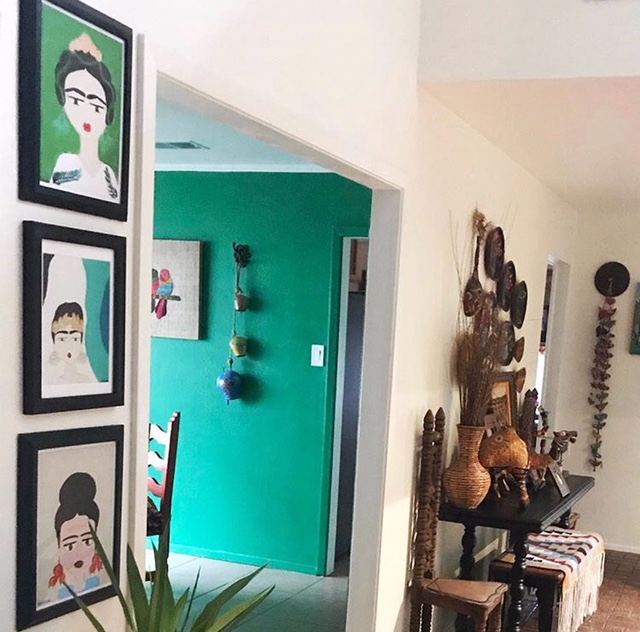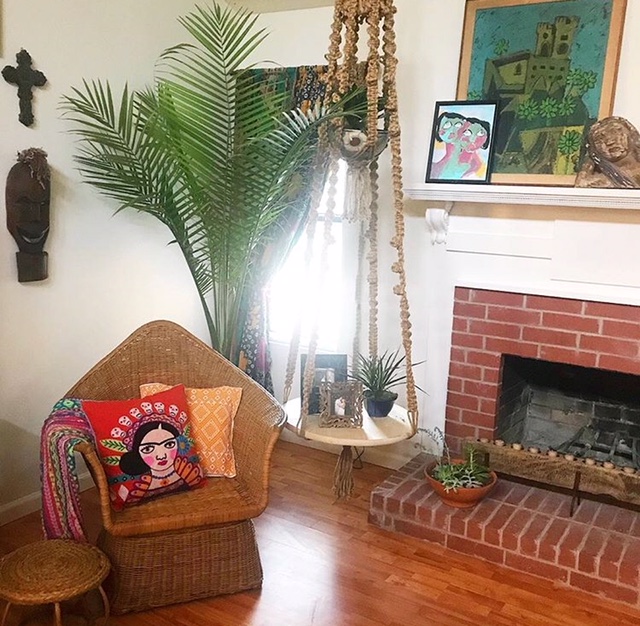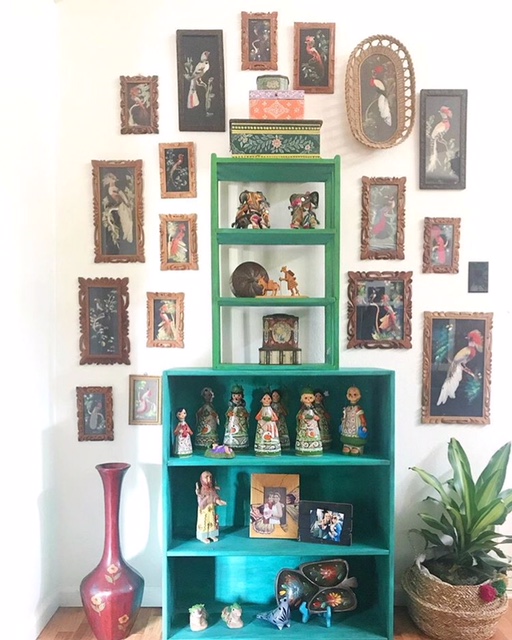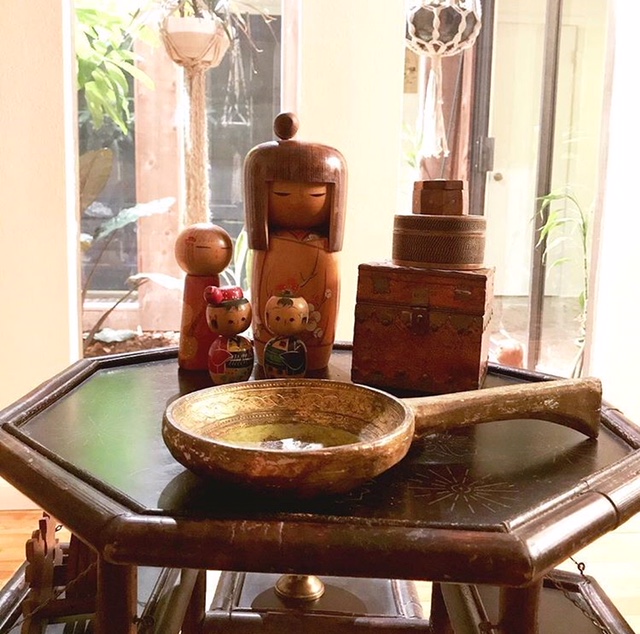 I have been collecting art and vintage textiles for years – all have come from either my aunt Kelly or from one of my thrifting adventures. My favorite thing to do on a Friday morning is to go around town to the second hand stores and thrift for unique pieces for our home. Different cultures have always fascinated me; I love to learn about the art they create and what is important to them. I mix different cultures' designs together to create a unique atmosphere in our home. I have a love for old vintage Mexican pottery (thanks to my aunt Kelly) as well as textiles and folk art from India, Turkey, Morocco, and Japan – places I have never been, but I dream of one day visiting. I adore carved wood, handmade items, and one of kind pieces; my home is full of vibrant colors and textures. The large shelf and the kitchen island were made by my step dad. We both sat down and designed the perfect shelf to showcase my collection of vintage pottery. The kitchen island had to be functional to store kitchen items, such as the cutting board and trivets.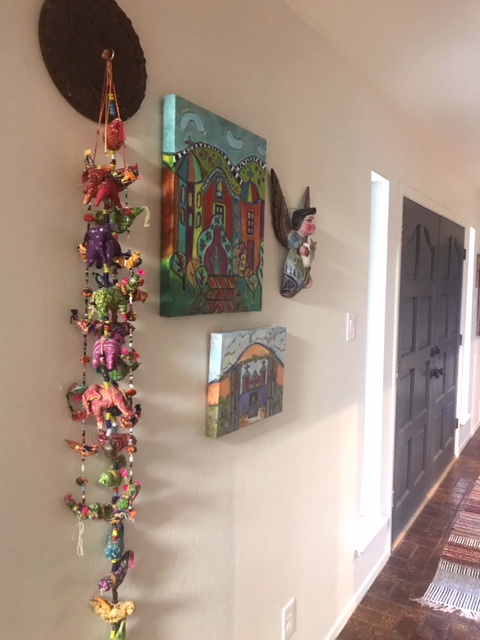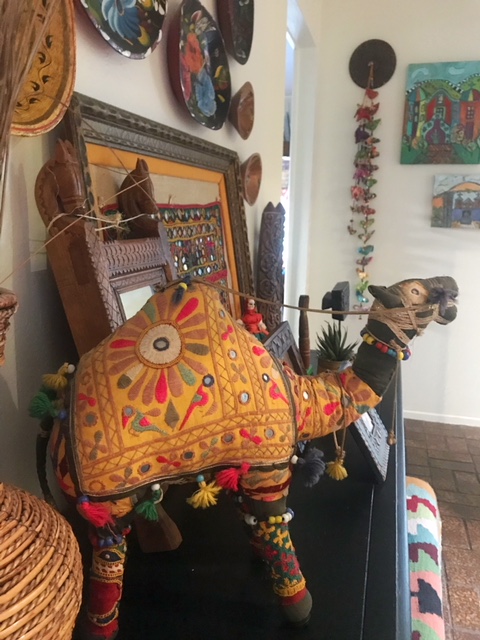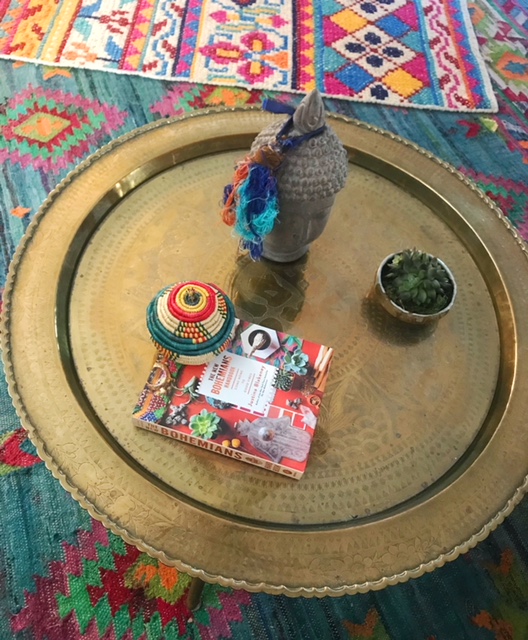 My aunt Kelly has been my greatest and biggest influence when it comes to my sense of style and décor. She owns her own business, Kelly Allard & Associates in San Angelo. She has taught me to appreciate different styles of art, how to mix them together, and how to view a piece of decor from another perspective, changing it into something else.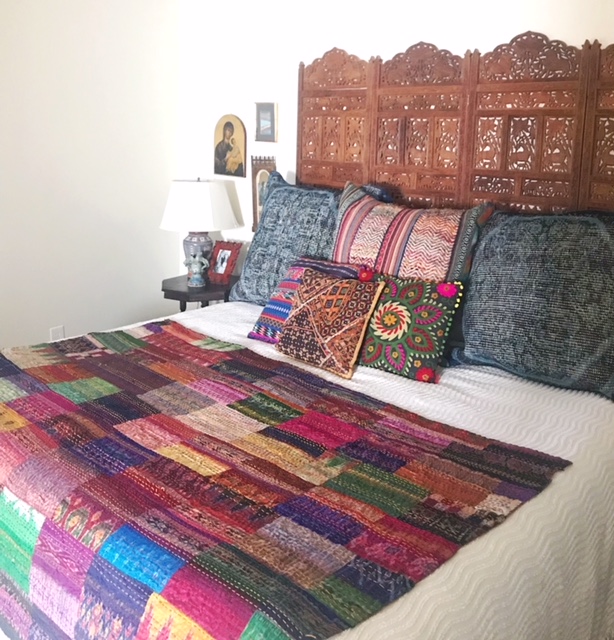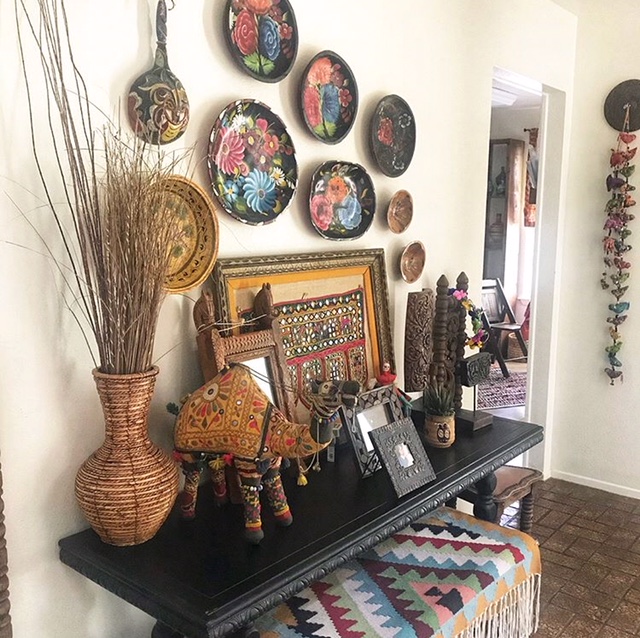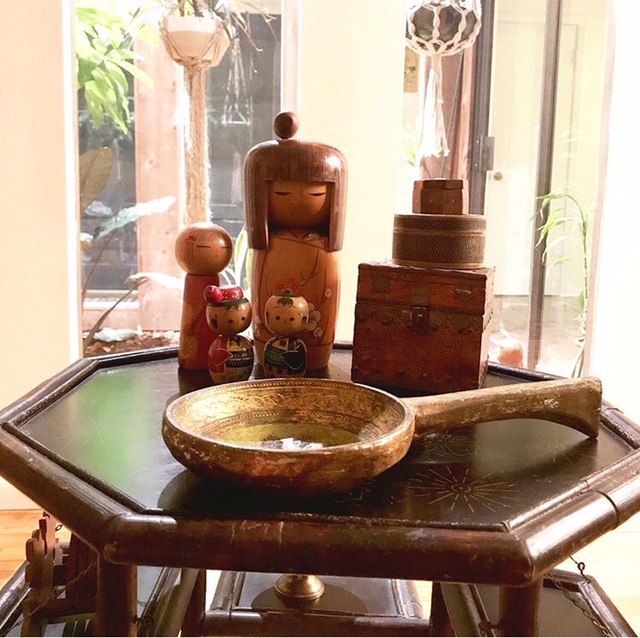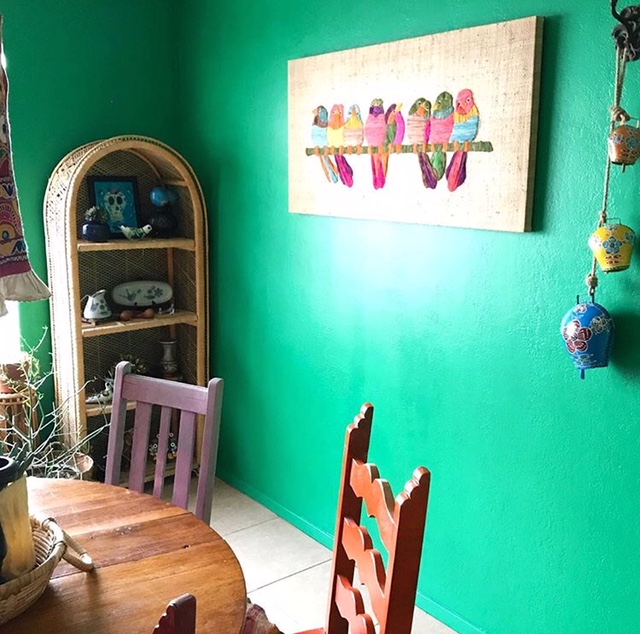 The kitchen and atrium pictures follow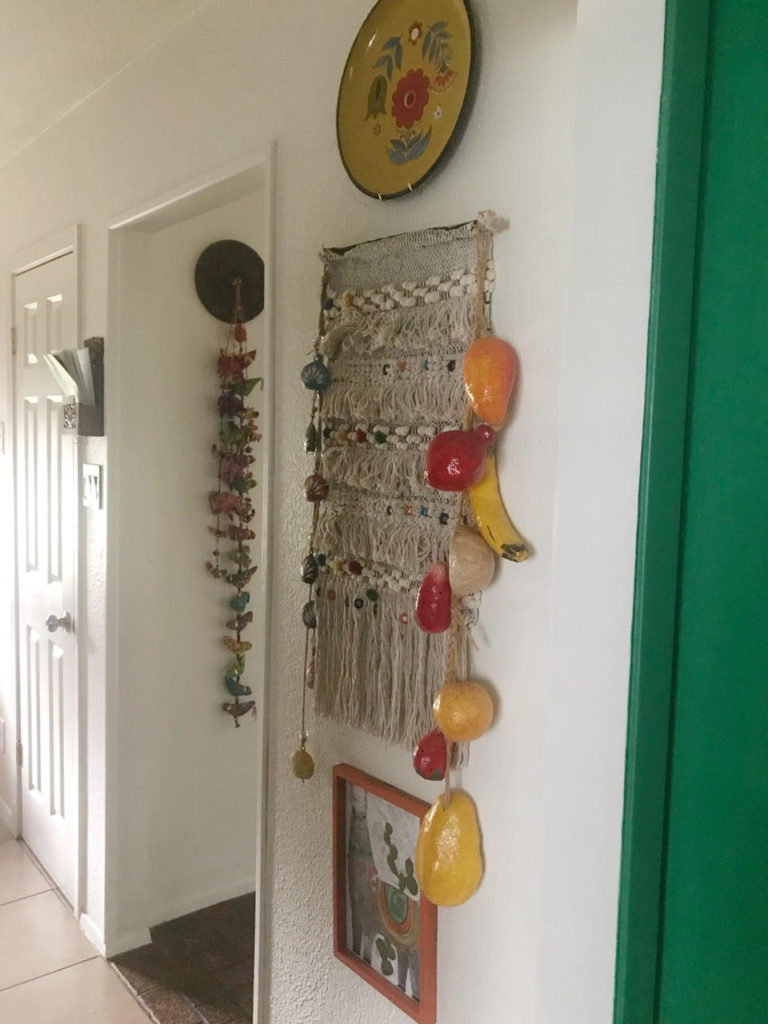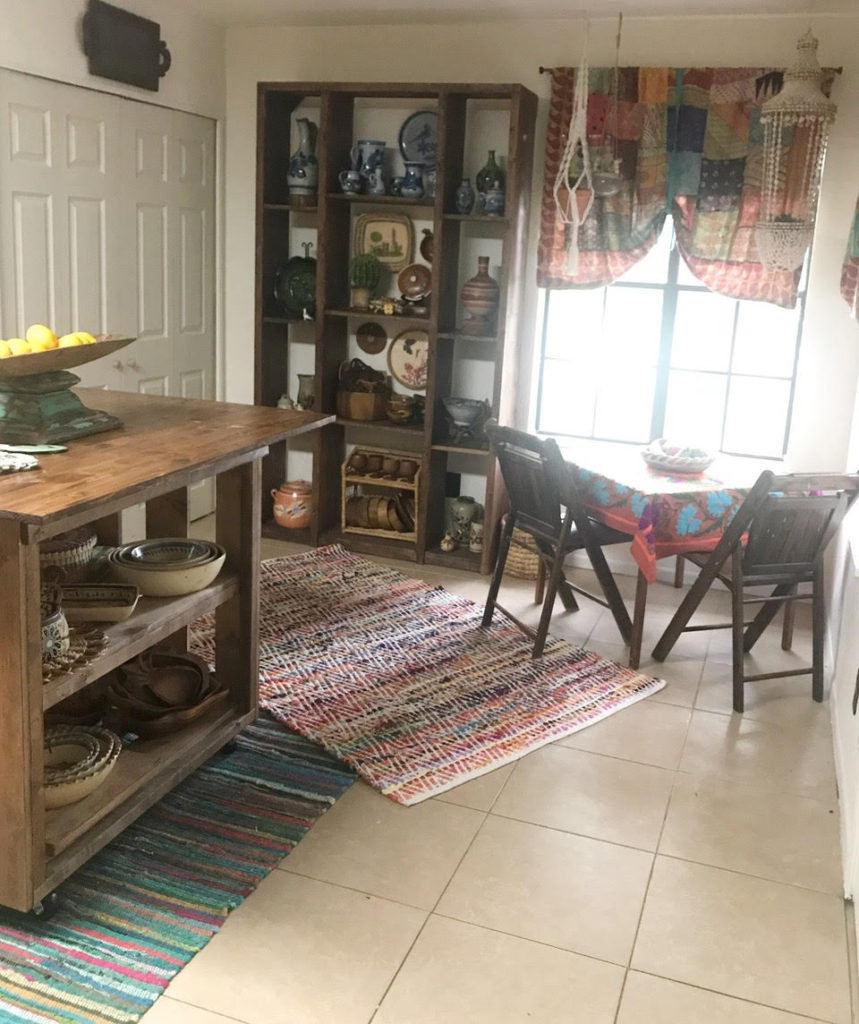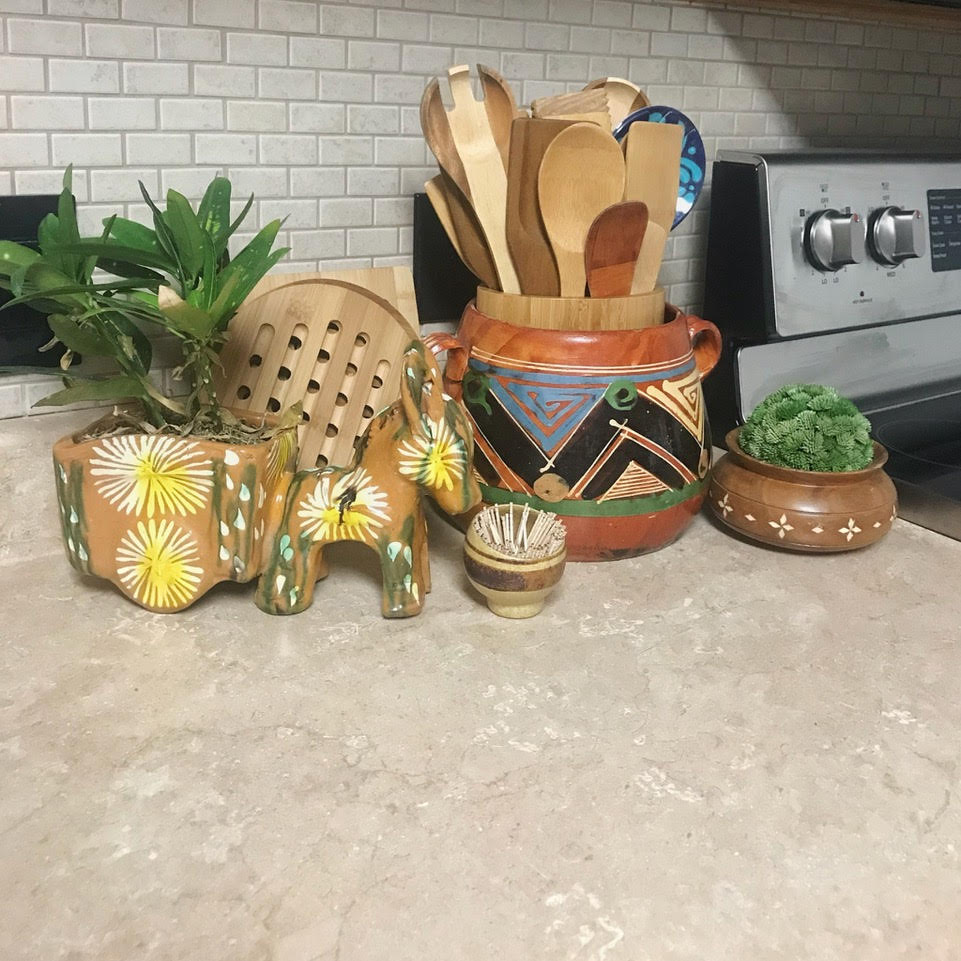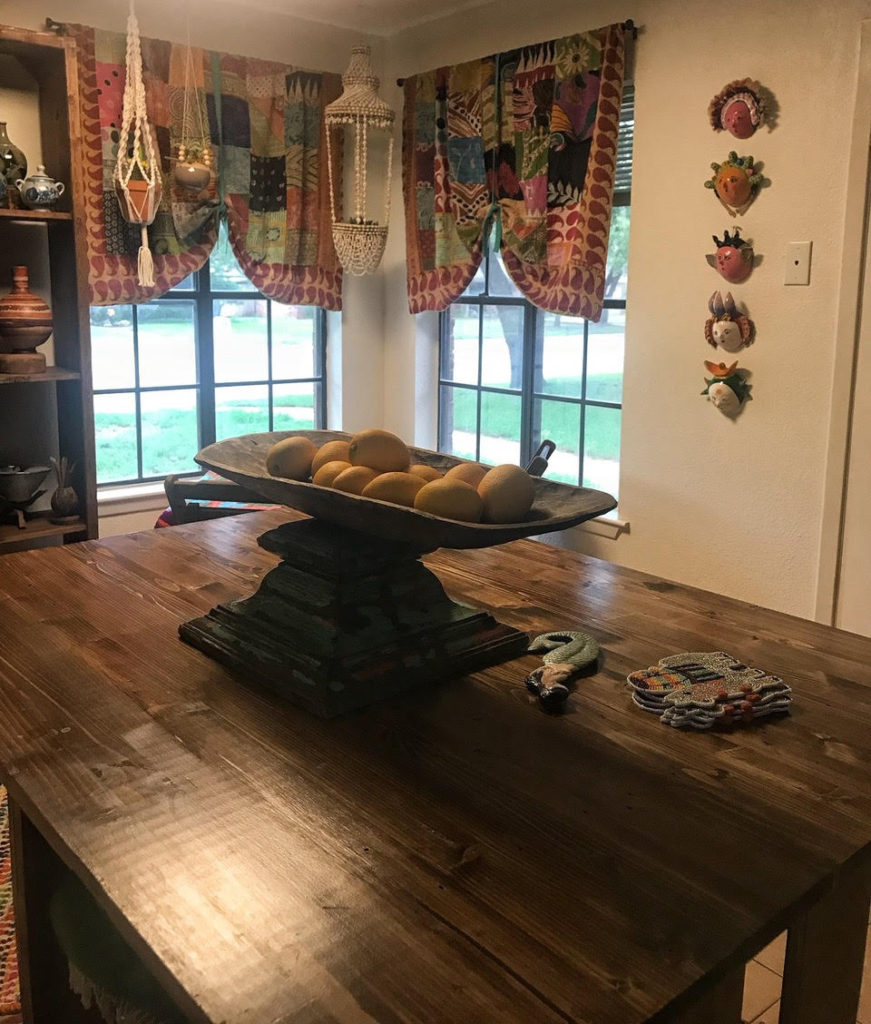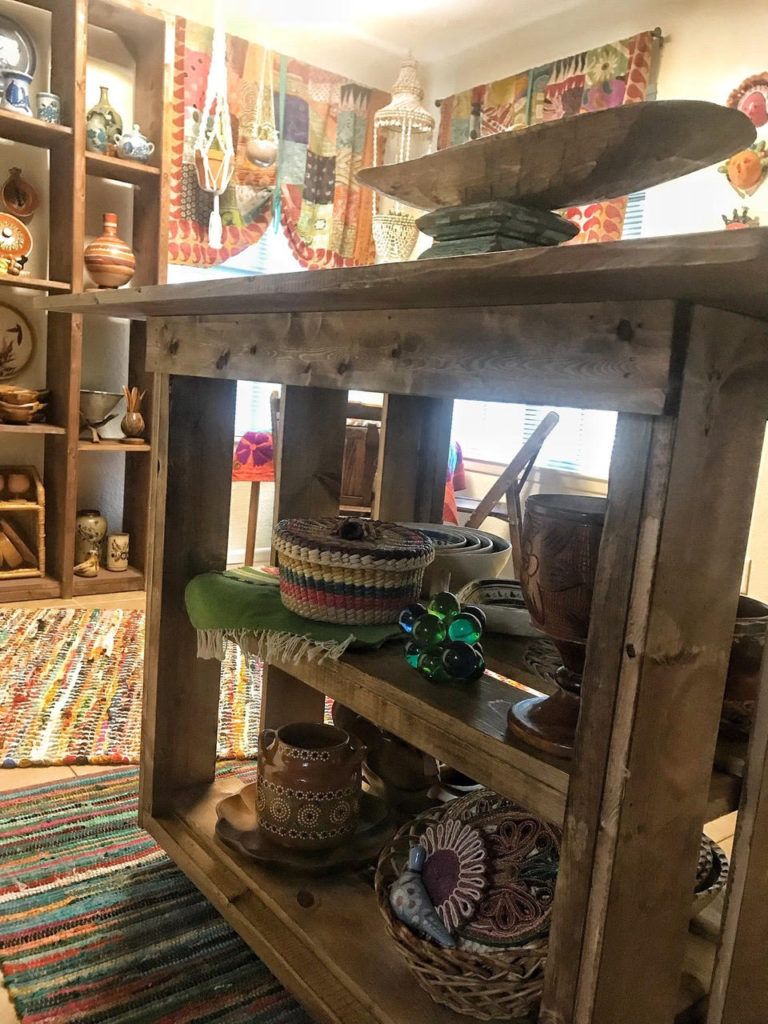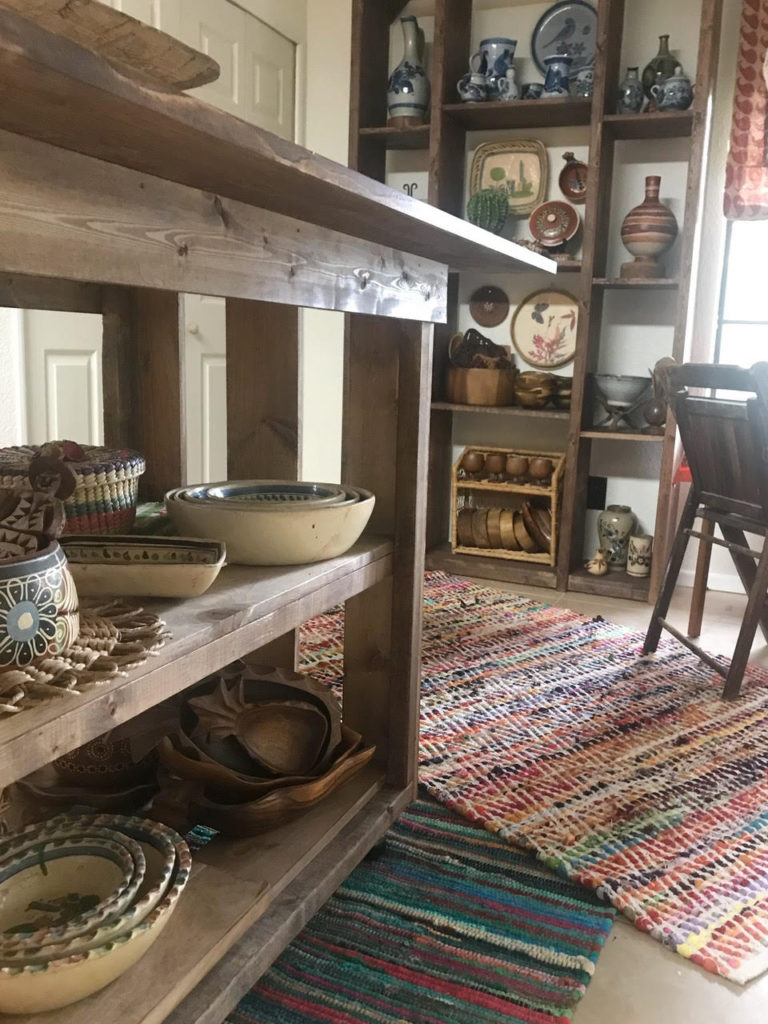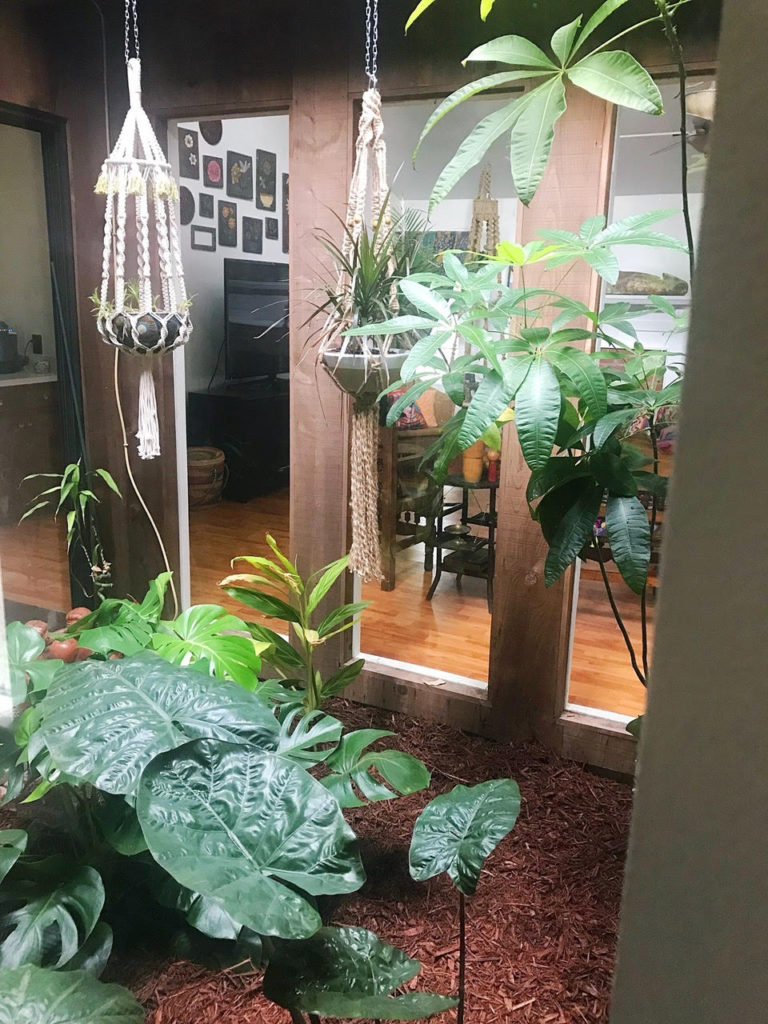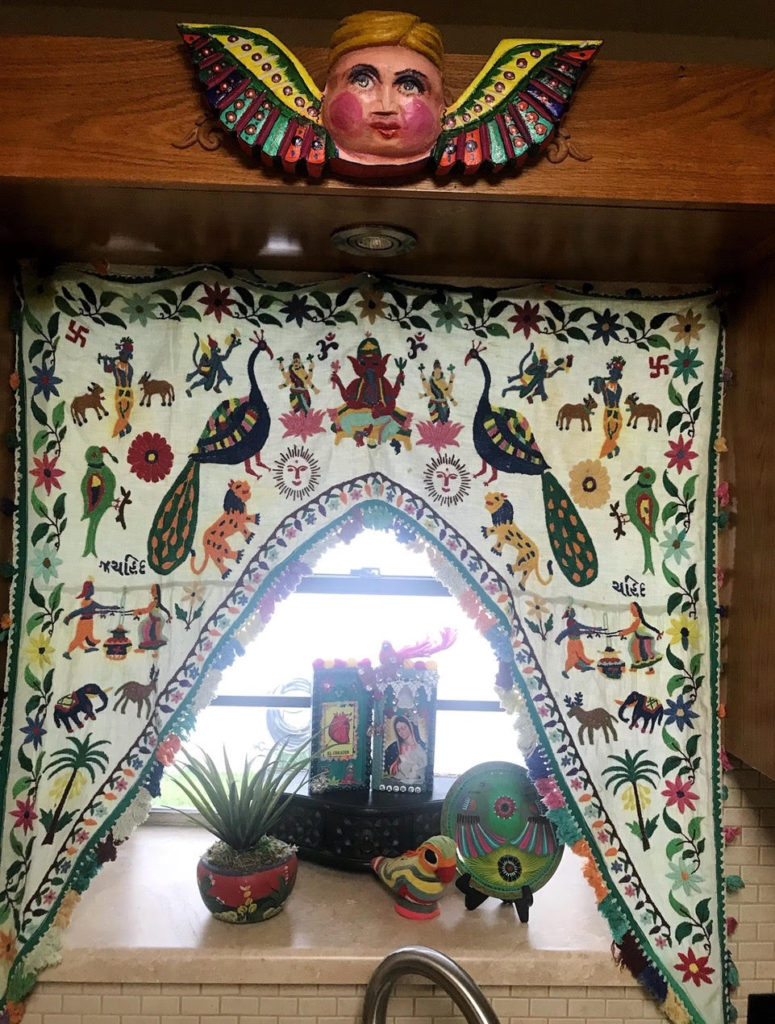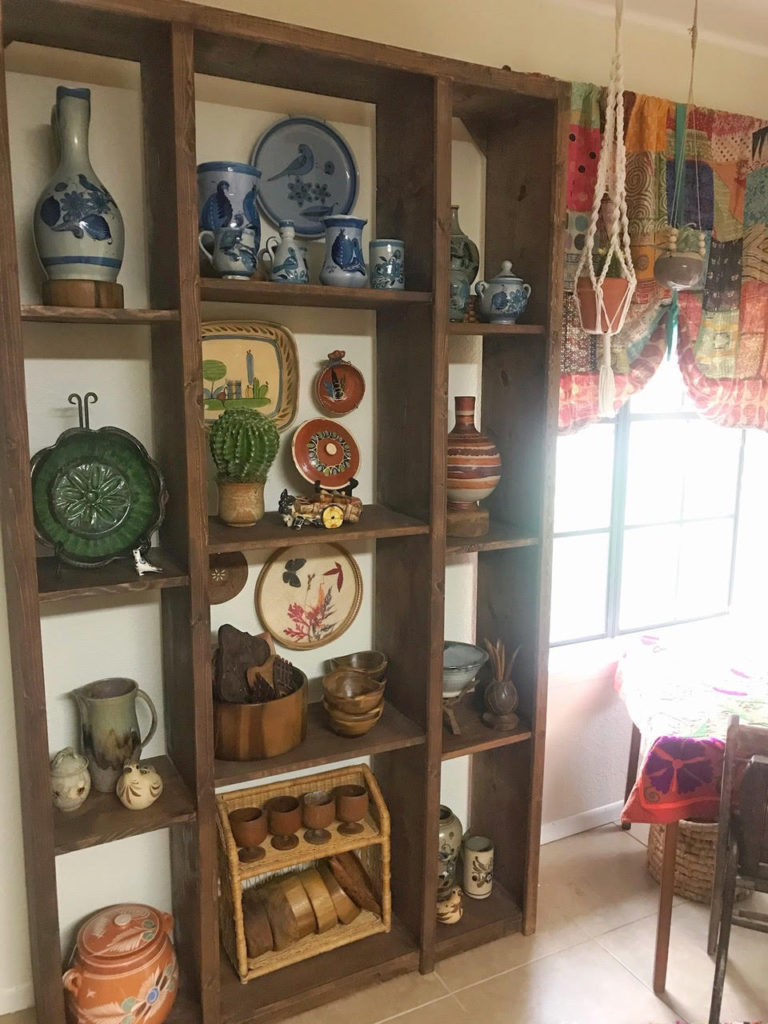 To me our home is about creating a place like no other: unique, inviting, and full of life.
That was beautiful Channing! I am in awe of your fine curating skills and how I would love to accompany you on your flea market haunts! Thank you for being so welcoming of my idea to feature your home on my blog.
Channing has a lovely Instagram profile. Click here to follow Channing on Instagram!