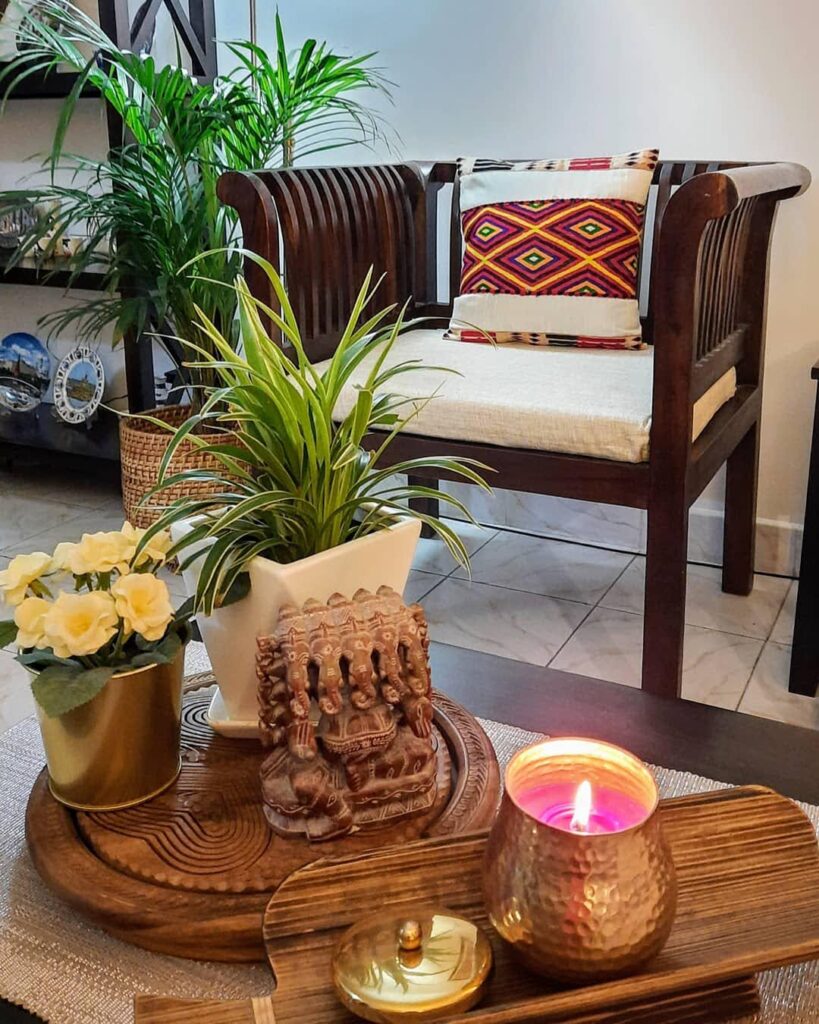 Today, let's head to Ernakulam, to a spacious home, that oozes positive vibes and a lovely bright theme! Upasana Talukdar, a Naval wife (I am sure you know this breed of amazing women), sure is talented! She has decorated her current home in a unique style that she has honed over the years; a style layered with learnings from decorating each of her previous homes… and Naval postings do offer a huge variety of homes!
So let's get started. Over to Upasana!
What: A cozy 3 bedroom apartment in Kochi
Who: Upasana Taludkar and her family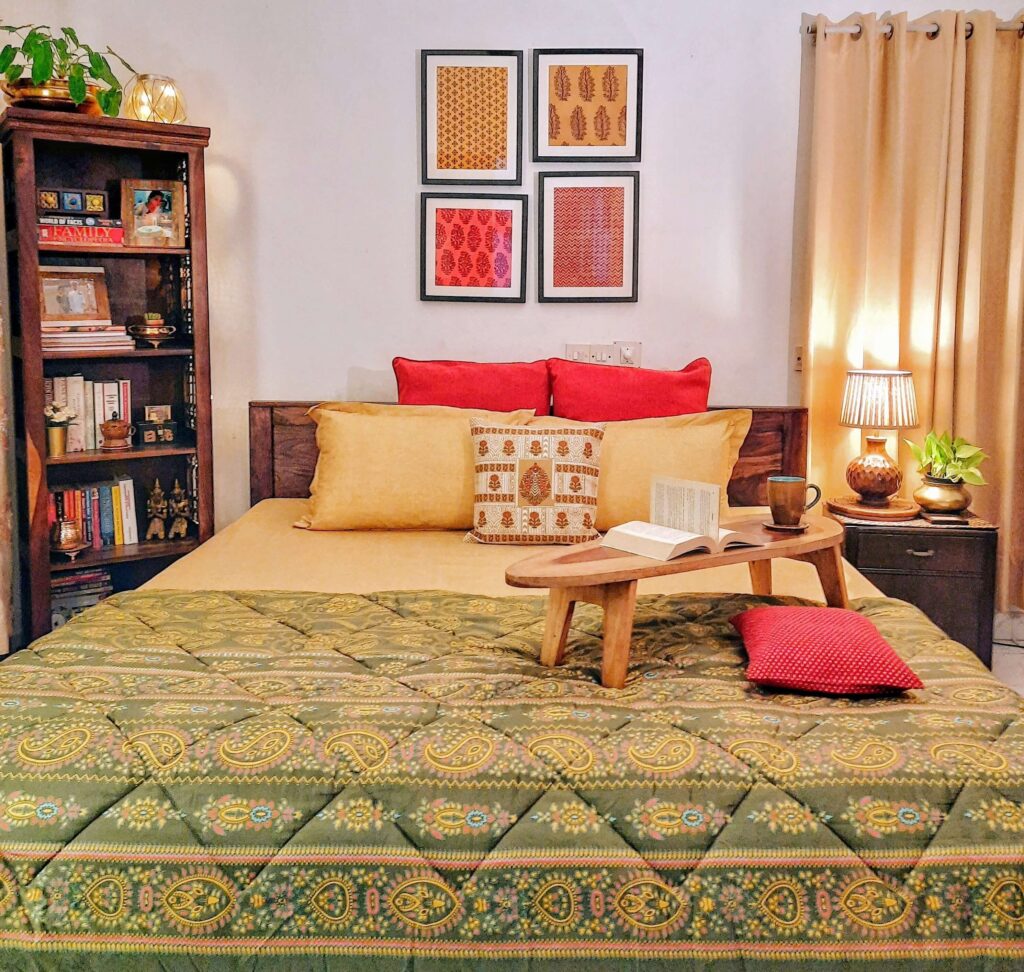 "An empty room is a story waiting to happen and you are the author".
This is so true! My husband is in the armed forces and we keep moving locations; this has exposed me to various cultures and traditions. Every place I have been, every house I have stayed in, has developed my instincts for decor, and has taught me something innovative. I find it challenging to decorate my house every time we get a new posting, It then becomes my mission to convert the house into a cozy abode that brings cheers into our lives.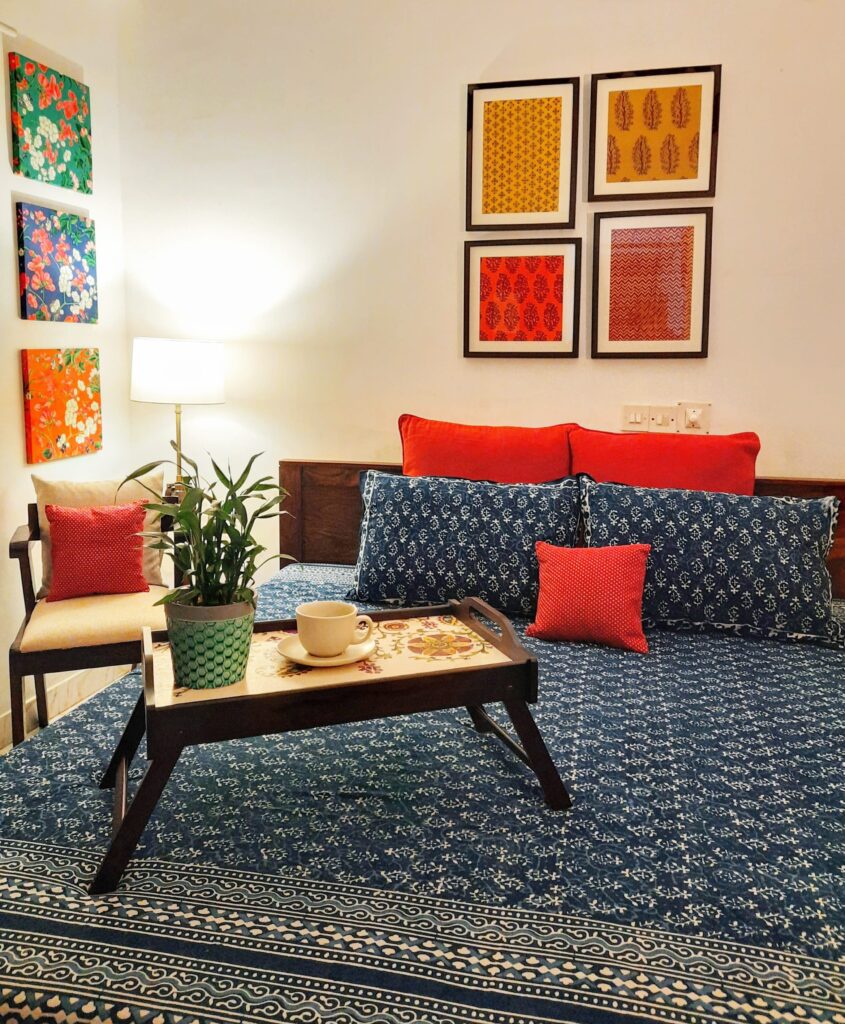 My family and friends wait to see how I will convert a simple house into a sweet home. Their words of appreciation and acceptance is my strength, and helps me better every time. I strongly believe that a house is not just a home we live in, it is the reflection of the family's happiness residing in it, and this happiness does transcend even to the people visiting us.
And I love to author a new chapter every time I get an empty room.
My inspiration
I find inspiration from my father. He is a nature lover. My father taught me young to appreciate nature; he used to get dry flowers and driftwood and show me how to use them in decorating our house! That exposure is something I still treasure and I keep this tradition alive in my own home!
How I display old finds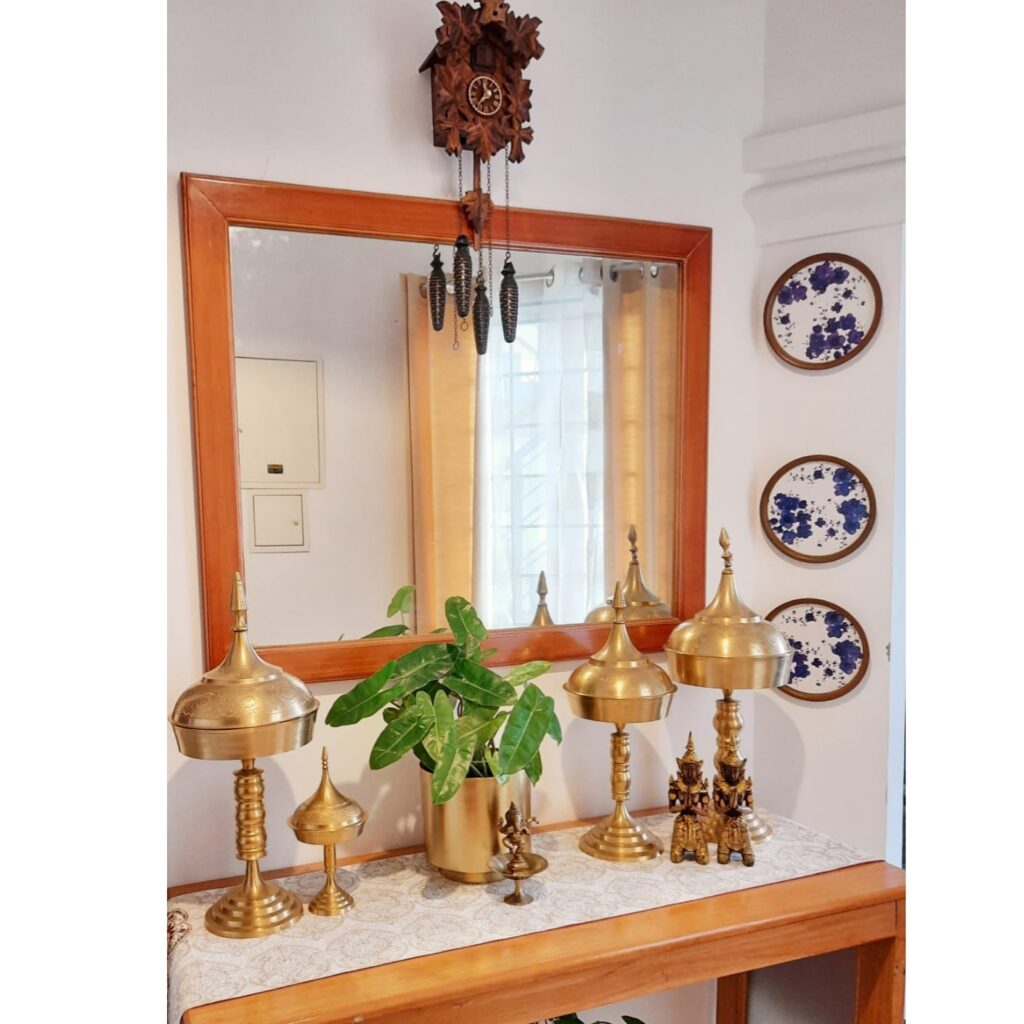 I was lucky enough to chance upon a pretty old, unused set of 'Xorais – a traditional Assamese bell metal piece. This piece adorns my home, reminding me of my roots and my connection to the culture and tradition of my native state. I feel a sense of pride whenever a guest who comes home, observes this piece and asks about its origin and its value.
A possession most dear to me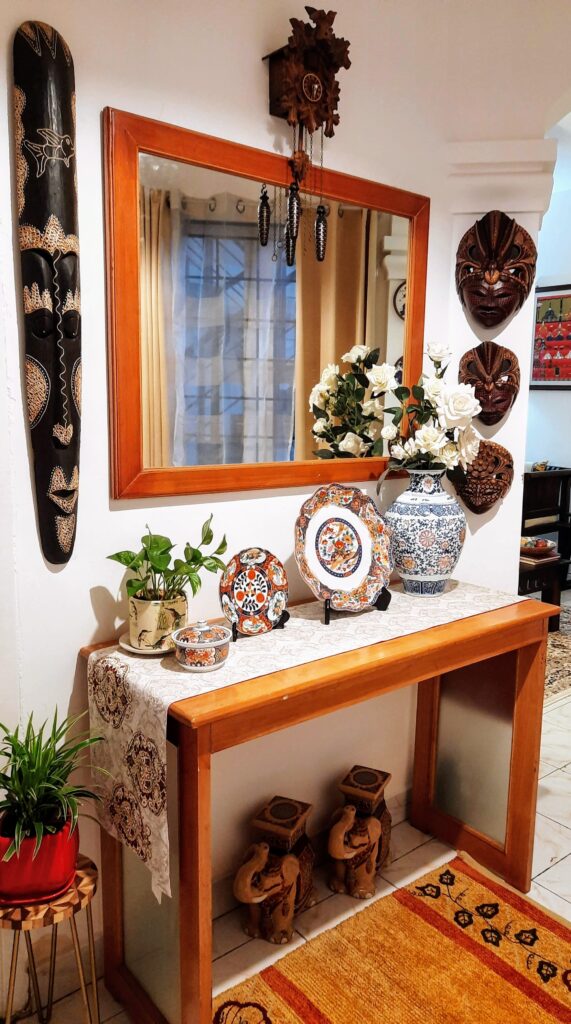 Among my decor possessions, the thing closest to my heart, is a beautiful porcelain vase (in above pic) gifted by my mother-in-law. Though worn out, I have preserved it very beautifully. The vase holds many fond memories of her. It's just special to me!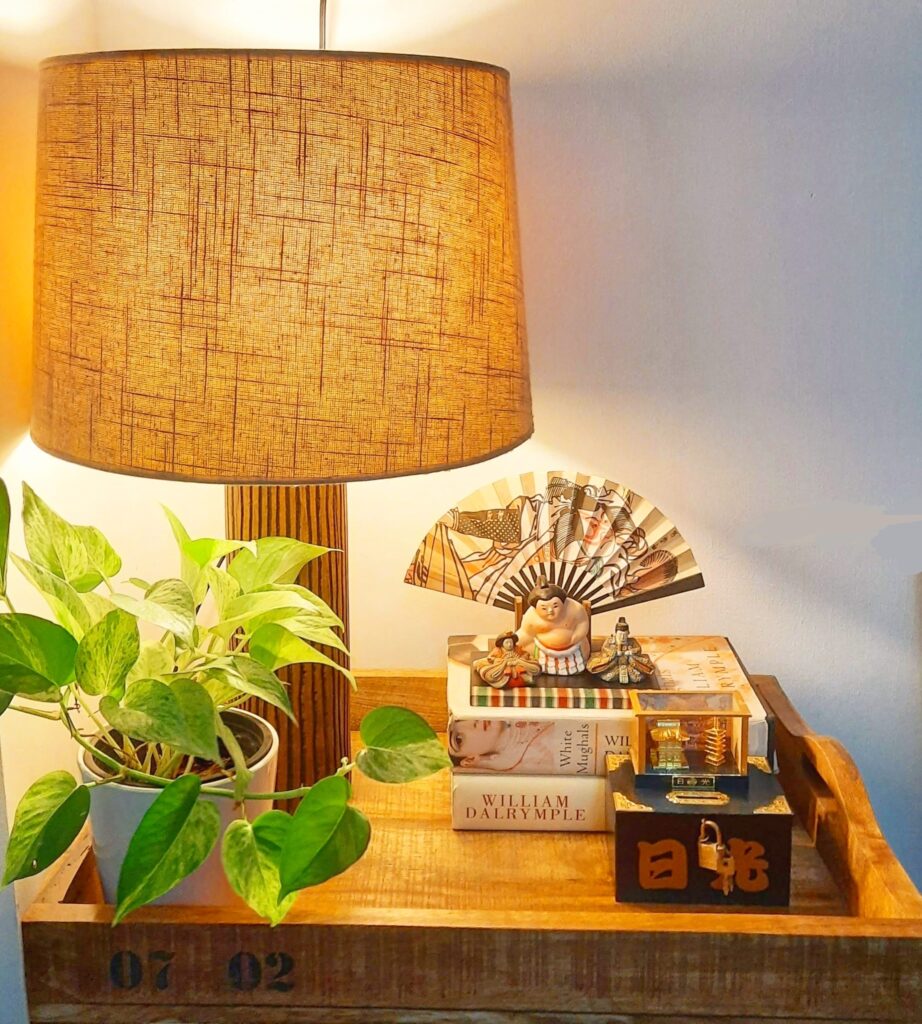 My constant love affair with decorating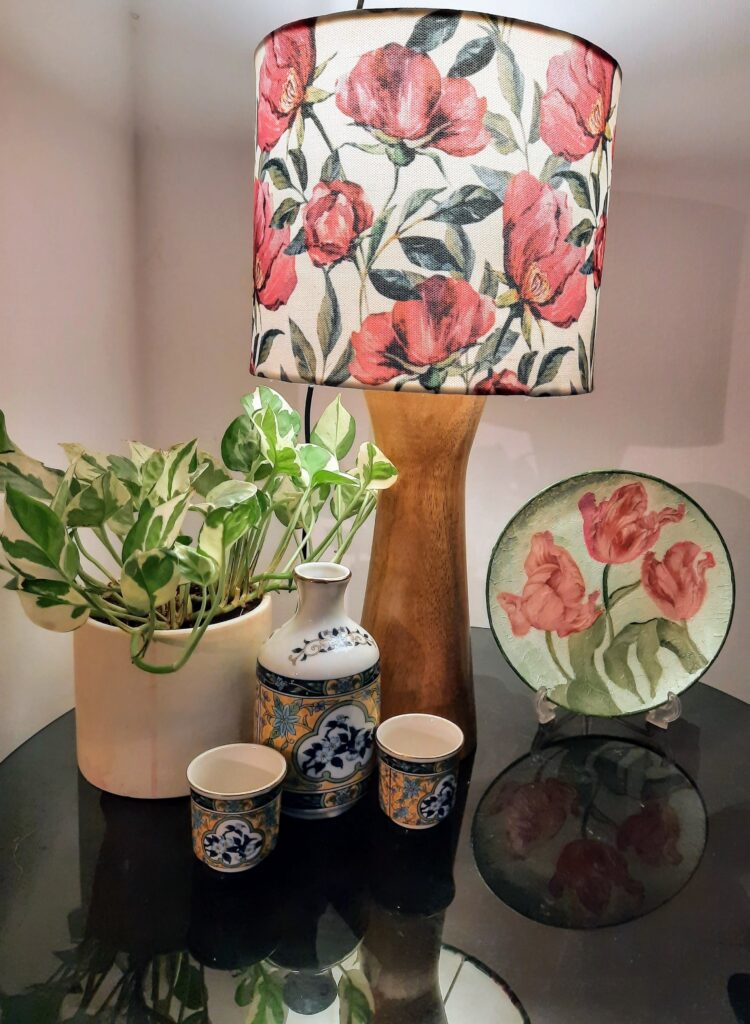 Home décor is my passion, and I love to experiment with something new every now and then. I believe being monotonous is a kind of stagnation of thoughts and creativity, while exploring and experimenting creates interest and positivity. Changing houses every two years is unavoidable for us, and I always look at it as an opportunity to do up my house. I am like that even otherwise – I need a change at least once a week, nothing major, but yes I love to move a few things around to make my home look different'; it might be something as little as a new addition or a change of cushion covers or mats, or a set of candles or flowers, these tiny changes keep the home lively.
If I were to define my style…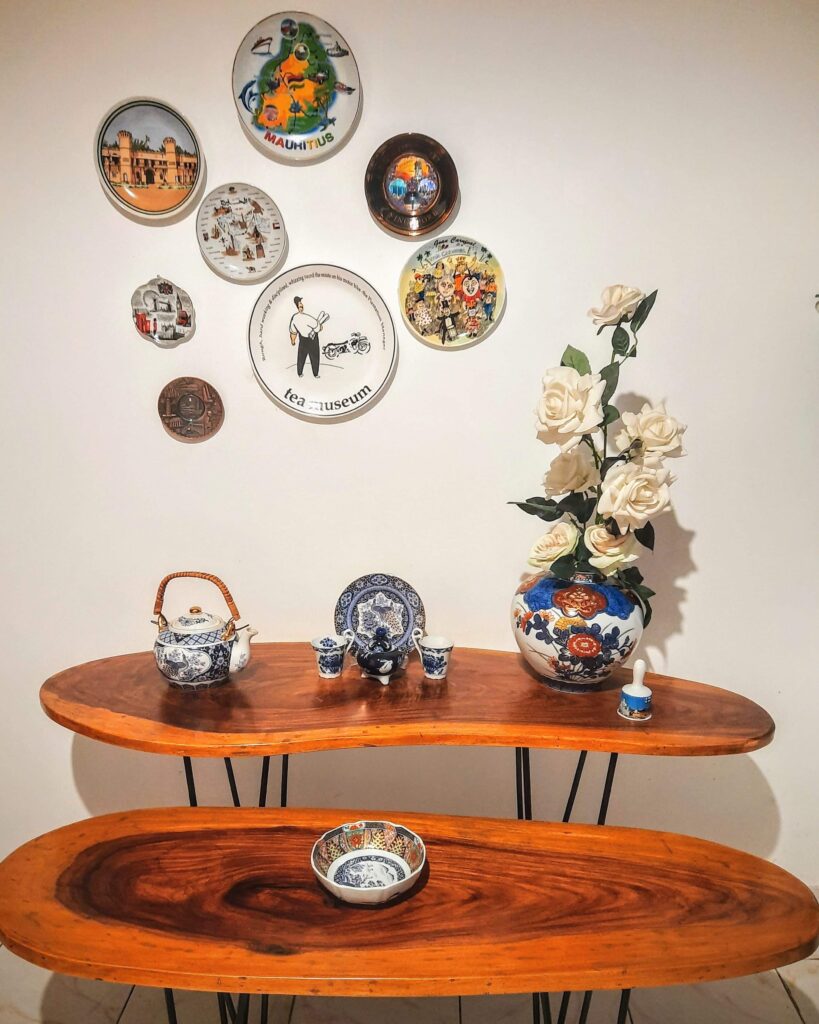 My style is earthy, subtle and serene. I need space to breathe, and I feel every piece that adorns my home is living a life of its own. They are not mere showpieces, they each hold a story to themselves, and I feel responsible to take care of them as these pieces are the ones that make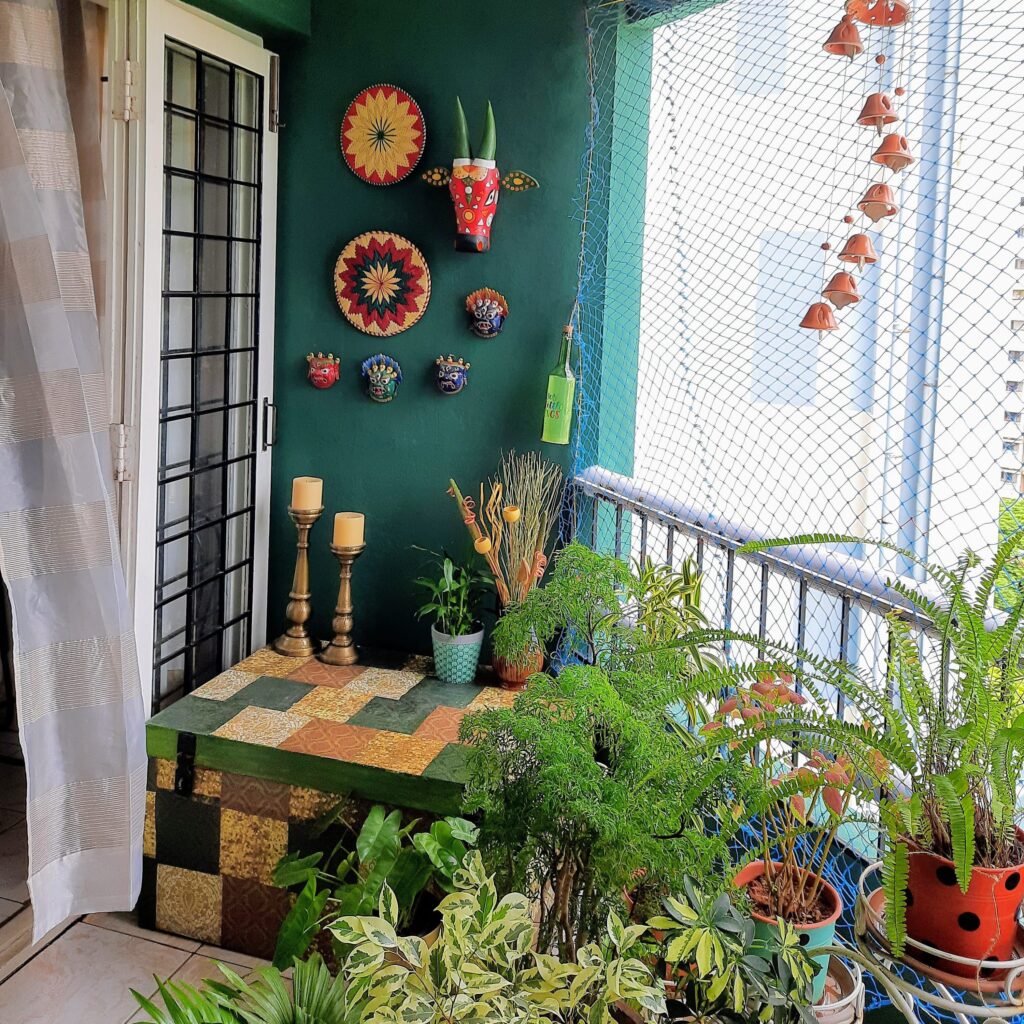 me, my existence. I find joy seeing my done-up home, with lots of plants; the natural colour elements and light that seeps in into my space, fills our days with happiness and optimism.
How I work out colours and combinations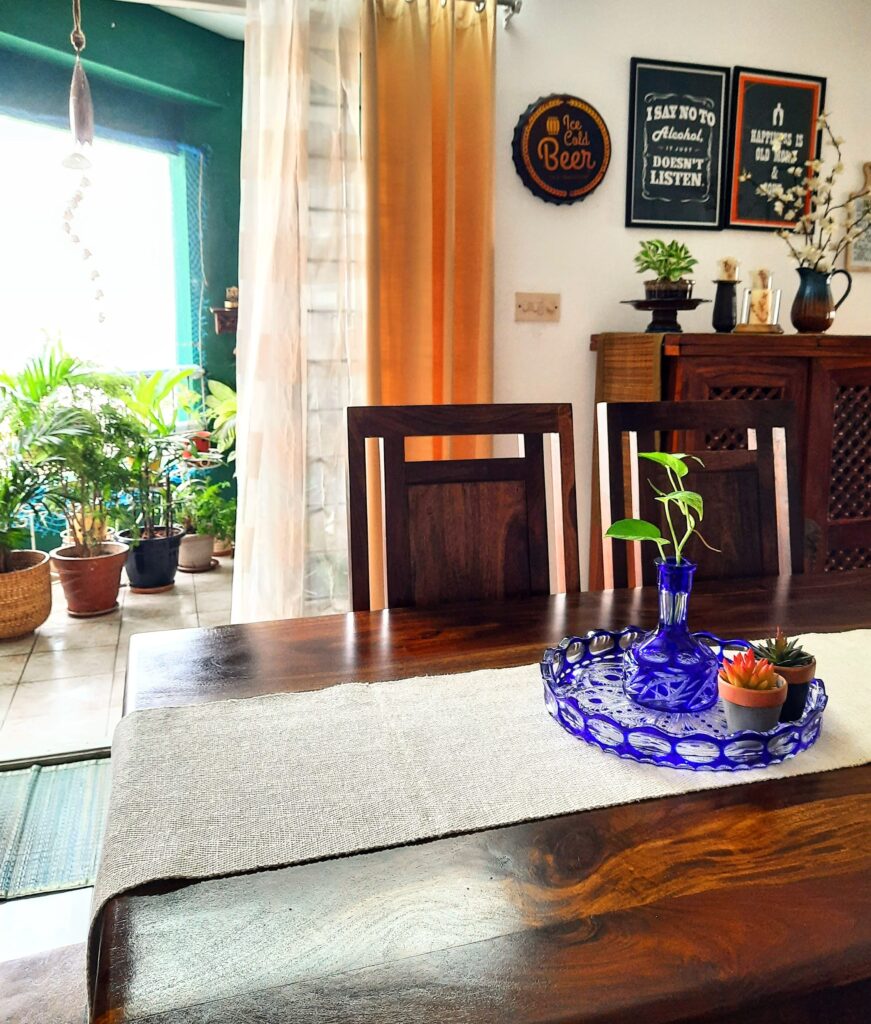 A mix and match of neutral and bright colours does the magic.
And how to decide what groups together to form a vignette?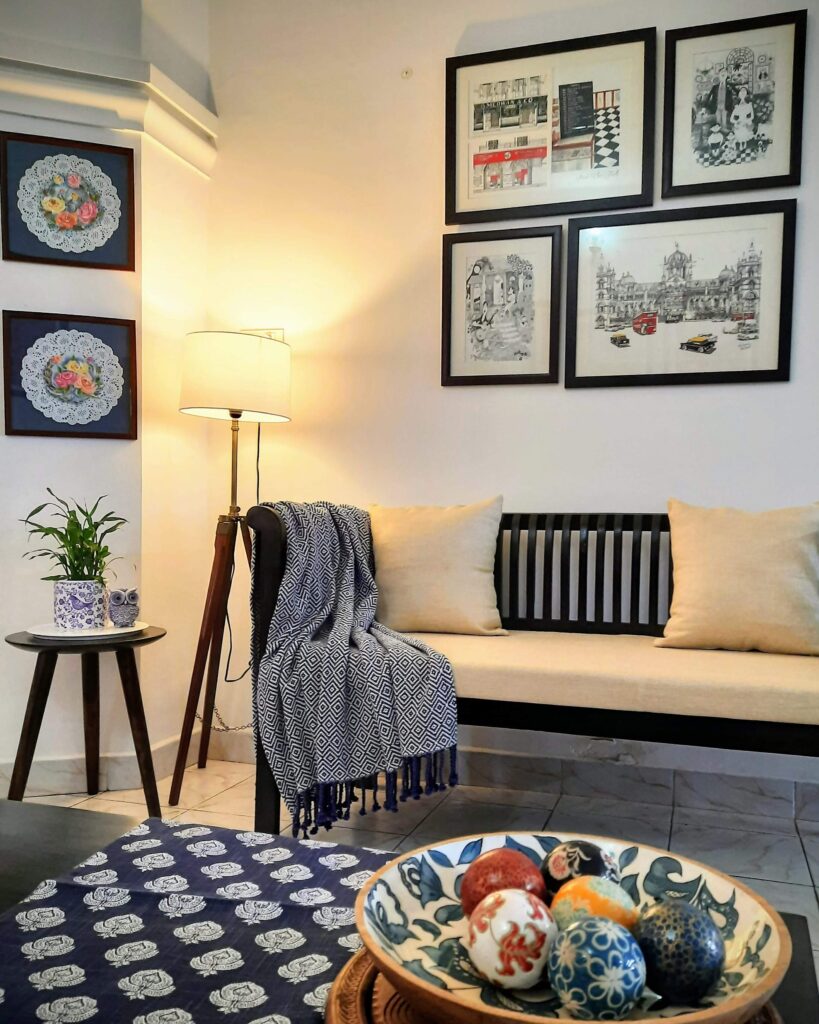 My living room has wooden furniture with dark walnut finish, the seats are plain and in light shades. These I team up with cushions that are bright and vibrant with some intricate or bold designs and motifs, which might be at times traditional or at times modern, this teaming I do as per the theme I decide for that particular setting.
This combination does spice up my space. The curtains I use are almost always light in colour, as I feel that light colours allow natural light to penetrate in and the bright light of the sun spearheads into each and every element in my house and soaks in a sense of positivity into them.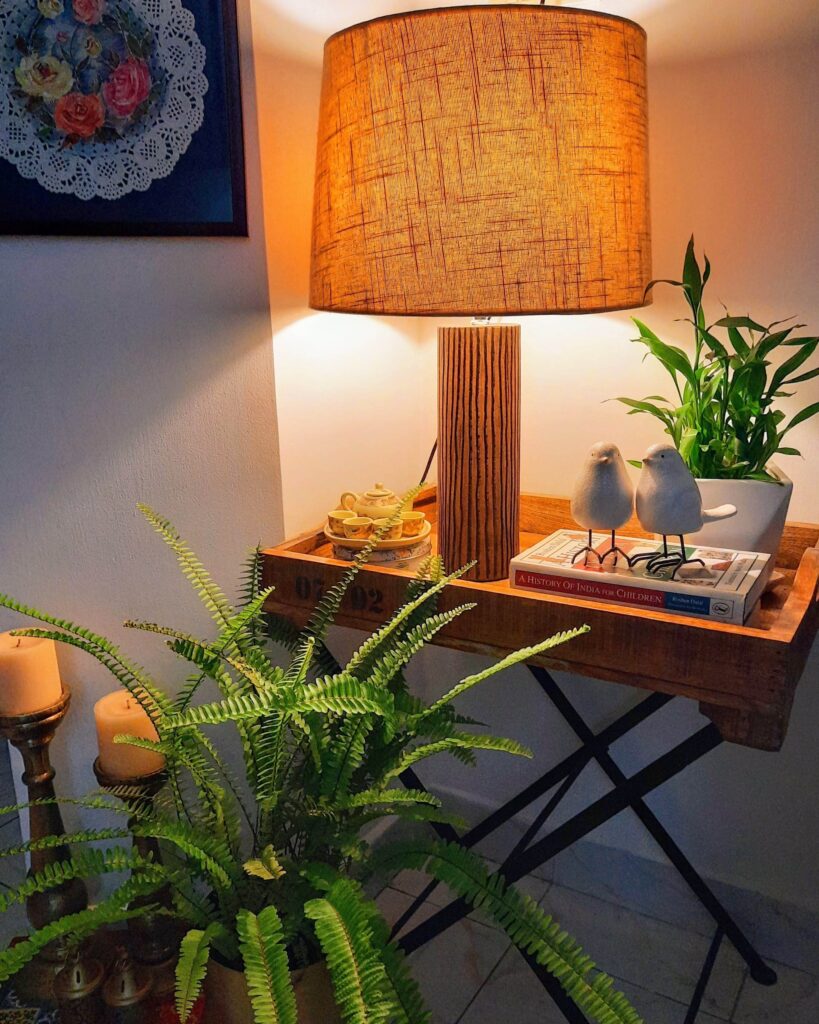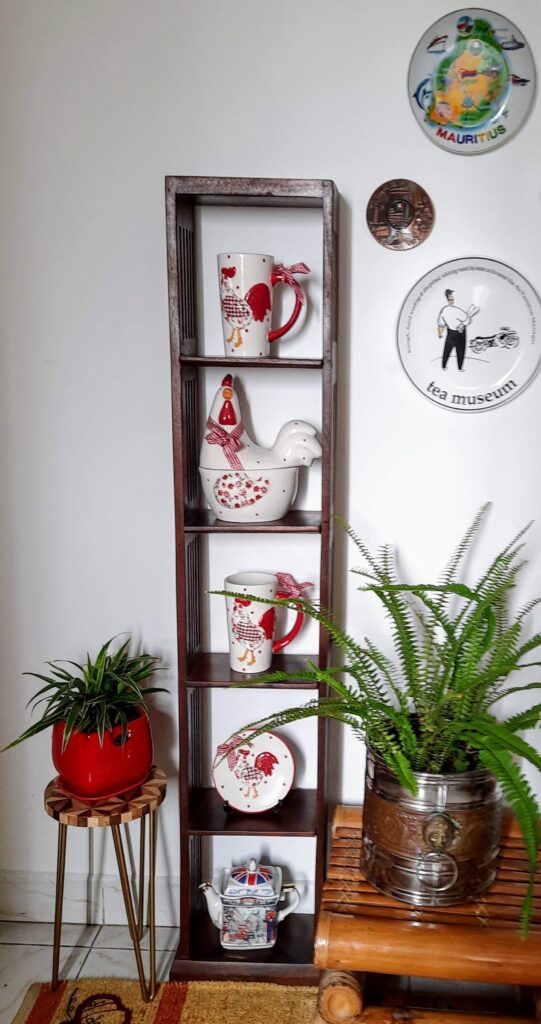 And finally…
That's it from me! I hope you enjoyed this tour of my home. I would like to end with this little piece of advice –
Keep life simple, enjoy every small thing you do.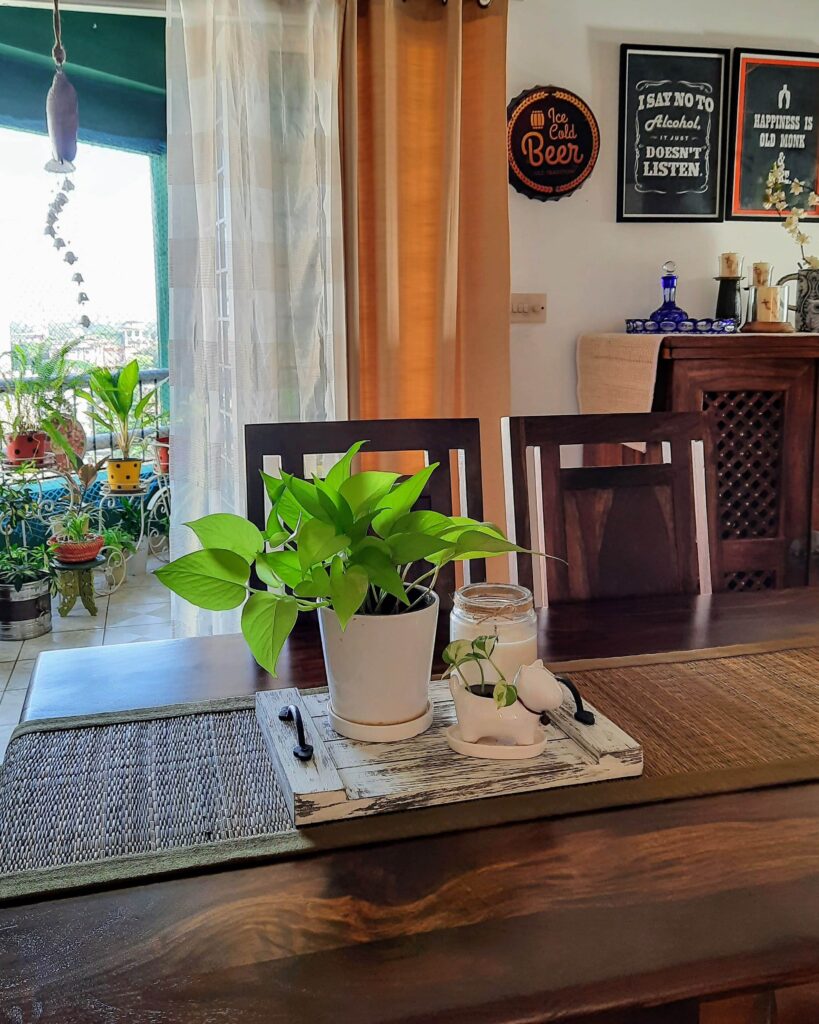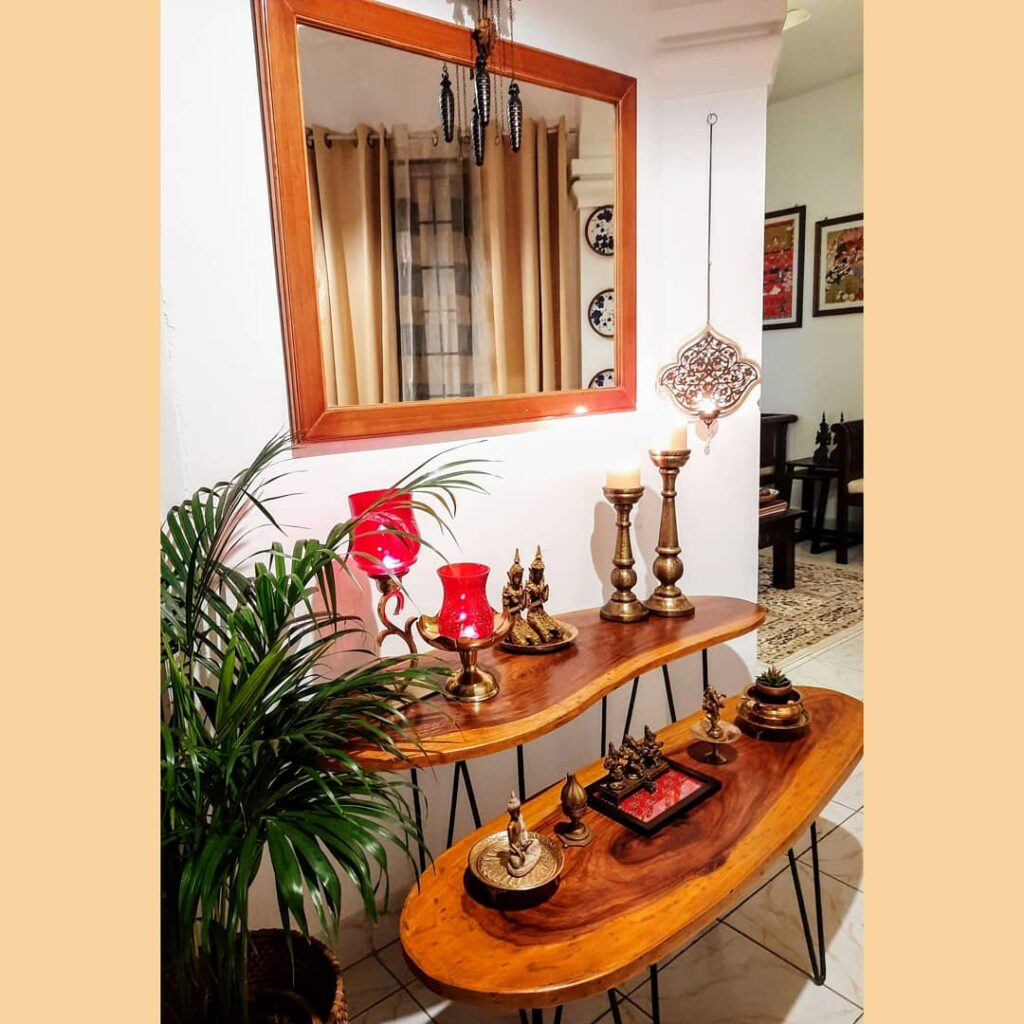 Thank you Upasana, that was a lovely tour! We loved your little insights as your broke down your decorating mantra for us, in easy modules. I loved all your tips! It is customary for me to end a tour with the pics I love best. However, I can't decide between the neutral vignette (and I am greatly drawn to the superior taste in books) above this paragraph and the pretty heart-centred living room pic below. So I included both of them!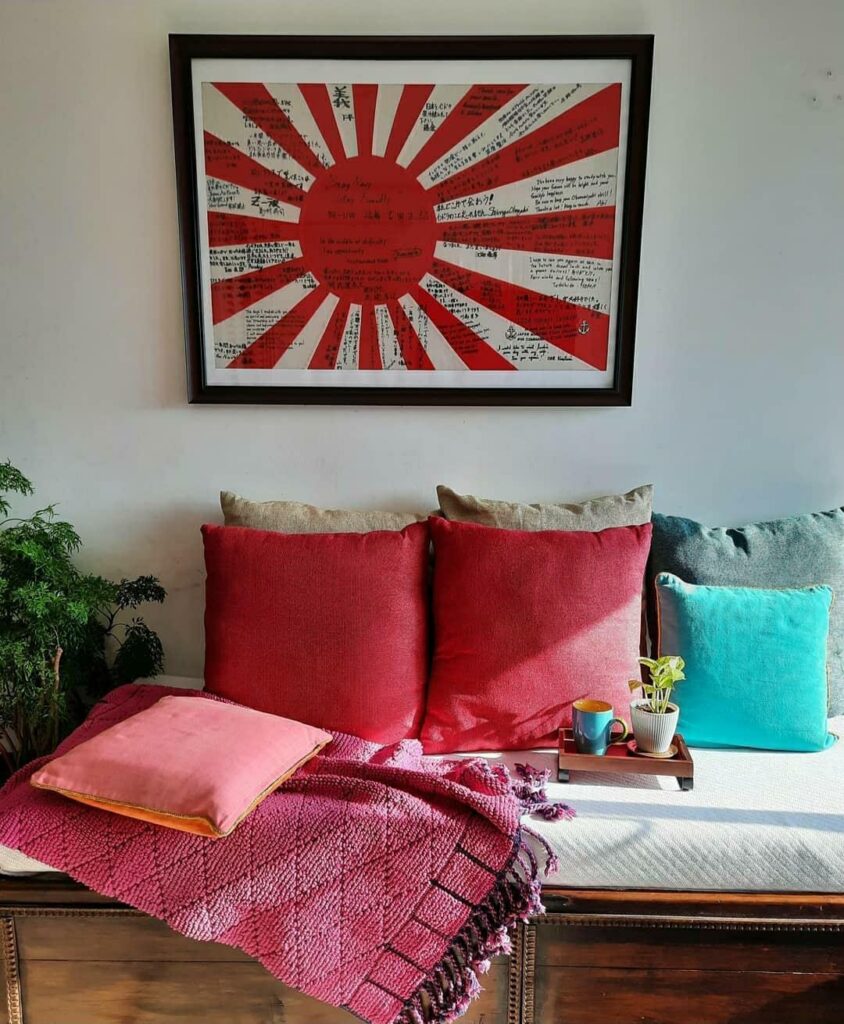 The Keybunch prides itself on showcasing beautiful yet simple and real Indian homes. If you wish to pin these images, just head to our Pinterest board – and simply repin from the board!
Are you looking to linger on, and savor some of the other home tours on this blog? How about this Maximalist home in Queensland, Australia?

Or perhaps, the Jacobs' aesthetic and minimal home in Bengaluru?
And if you do have some extra time, read about how my friend Radhika repurposed an old church door in her home! Here's a pic to entice you <3