What a lovely year 2015 was for this blog! We have featured some truly amazing homes, and this blog has grown its readership by 200% this year. We have also debuted on Instagram this year, and loving every moment of it!
A good year indeed!
So just in case you missed our posts in 2015, here's a quick roundup of the stories we brought you, and especially the ones that you loved!
Our first post in 2015 spoke about the home decor trends for the year. We spoke about brass, kantha, and eco-friendly stuff becoming prominent in home decor. See if you followed any of the trends we mentioned 🙂 including colors, minimalist luxury and these ideas for blue doors.
We also featured some beautiful Jewelery stories including The Indian Jewelry Project. Check out the post and maybe you will have something to contribute to this open source jewelry project.
Do you remember the Portico India post we did, where we turned a bedsheet into an outdoorsy tent? It brings back lovely reminiscences of the fun my family had doing the photoshoot!
This blog was the pioneer of detailed home tours on blogs, and one of our most famous home tours ever was this gorgeous Mumbai apartment belonging to Arif and Inderjeet. Do check out the home tour if you missed it, because it's definitely a home you will love – for its arty simplicity, and for the lovely guys who occupy it!
Another beautiful home was featured in May 2015. We brought you Aradhana Anand's bold and eclectic New Delhi home. I loved her bedroom the best. I am sure you have your favorite image from her home bookmarked too 🙂
We also showed you Monical Bhandula's very creative upcycled shipping pallet furniture and many other stories.
For Independence Day we brought you some DIY decorating ideas, that were quite well received, especially by the mommy brigade. Here's the link to the post, in case you missed it!
In August, I also introduced the new series "5 decor products that caught my eye this week" and it was so popular, that many of you wrote in to introduce your friends' brands. Thank you! I will be sure to continue it in 2016!
Also in September I brought you this heart-stoppingly beautiful Mumbai home with Turkish influences in its decor. Do you remember it?
Later in September, I brought you this review of CustomFurnish.com curtains, and I was bowled over by your positive reactions. I too love those curtains, and everyone who visits my home wants to know where to get them. So here's the link to the post! 🙂
In October we had a hat trick of home tours, and you loved them all! So here are some images from all three! Click on the image to see the full home tour.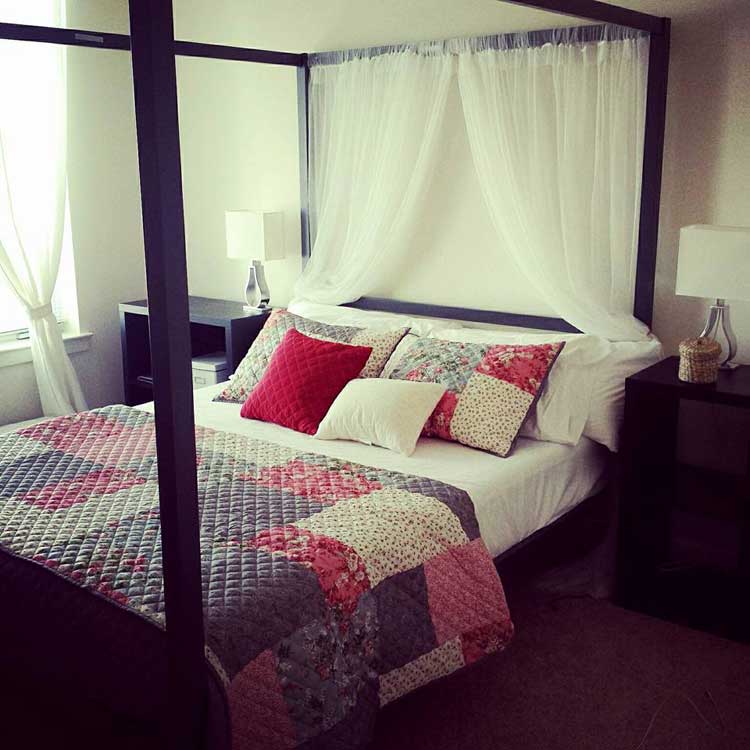 And of course you showed me a lot of encouragement and love when I embarked on my very first upholstered furniture project. When I posted the finished images, you guys were as happy as I was. Ah, the satisfaction of being a blogger! So say yay! again to my From Meh to Wow, Coffee Table Makeover
In November, after a mammoth painting project, I brought you my living room makeover story. And I am once again grateful for all the love my readers and social media followers showed me.
We also had quite a lovely time at Diwali, with the kids chipping in to paint these home-baked scented diyas.
And this December, we brought two amazing decor enthusiasts on board this blog. We welcomed Suchorita Dutta and Sunita Mosa as writers and contributors to this blog, and they have amazed you with their beautifully crafted stories.
We ended the year on a high, with one last home tour, and in keeping with the season, a home decked up for Christmas. Thanks to Meera and Vijay DSouza for sharing their home pics! Including my fav part of their Christmas home for this round-up, the one with the adorable crib atop an old Singer sewing machine!
2016 is going to be great too! We will start off with a neglected topic for an equally neglected lot of society 🙂 ideas and colors for doing up a bachelor home, with an amazing home tour to show you just how it's done!
So welcome back in 2016, we can't wait to bring you the best we can!