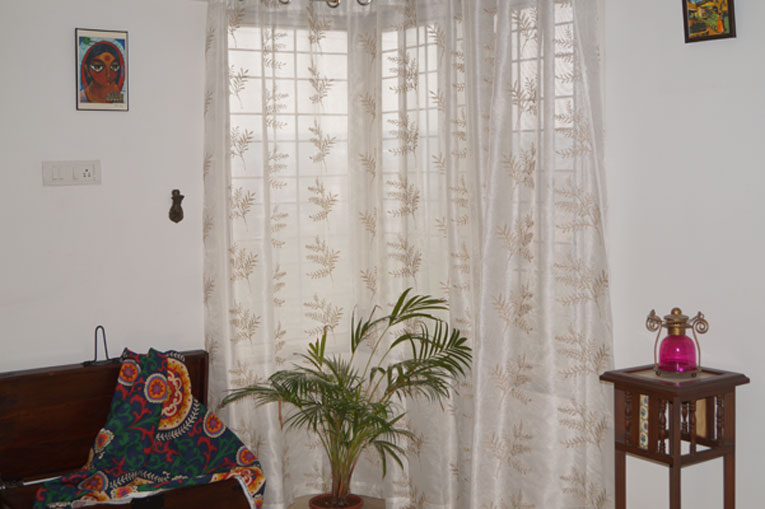 I love furnishings! Take me to a furnishing store, and there is a good chance that I will spend a couple of hours in there! While the Indian decor industry has seen a lot of online decor curtain sellers, a custom-made curtain shop is rare! And that's why my curiosity was piqued when I was offered a set of custom-made curtains for review.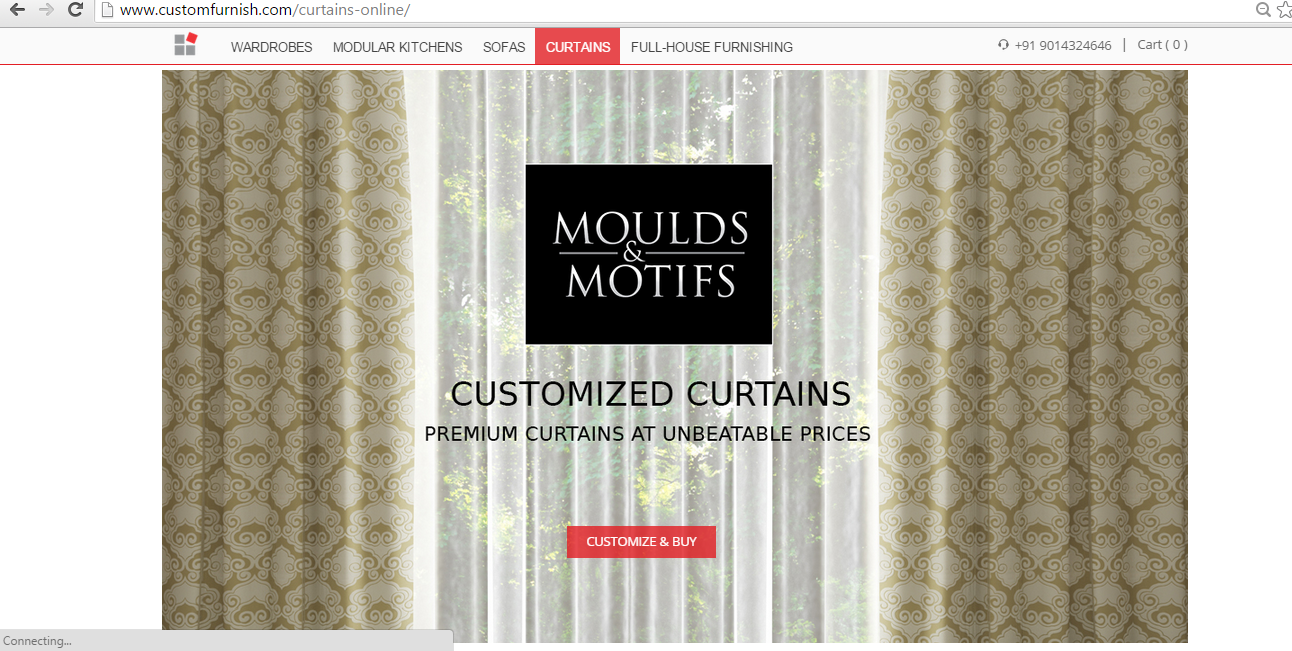 The process: You log on to customfurnish.com, and the first thing you are asked is the style of curtains you need. I chose the eyelet curtain. The next step is where you browse through the fabric – a pretty tough task if you ask me. It does help that when you shortlist fabric, you can ask for samples to be sent to your home. It will cost you Rs.500 to order up to 15 samples, and this amount is fully refundable if you purchase your curtains from them.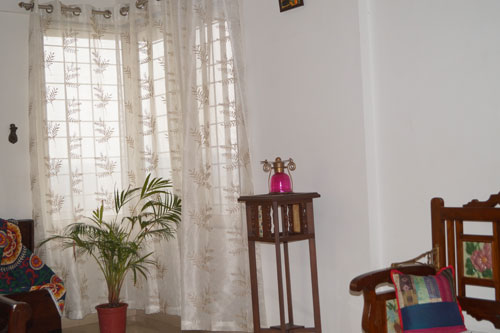 However, I did not order samples. When I saw a particular style I was so sure of it, that I went ahead with the customization. I am so glad I found these!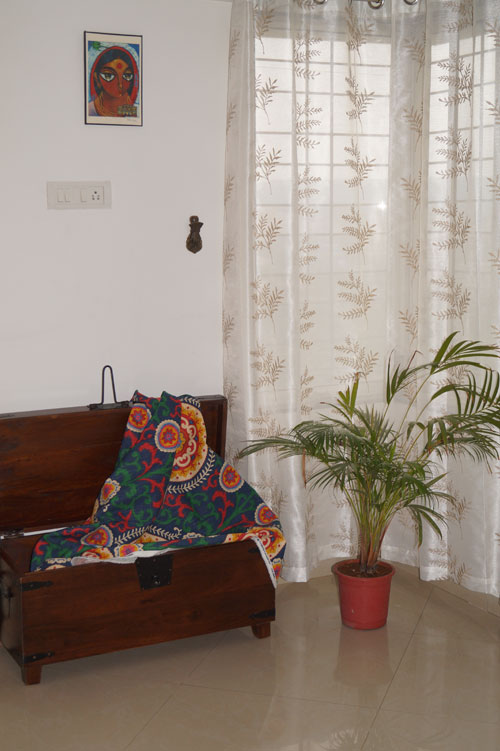 Why I chose these white curtains
My L-shaped living room windows are always a challenge dressing up. I have earlier dressed this window in curtains from Fabindia, a mix of orange and beige, They looked gorgeous, but because of the heavy amounts of sunlight I get here, they faded quickly.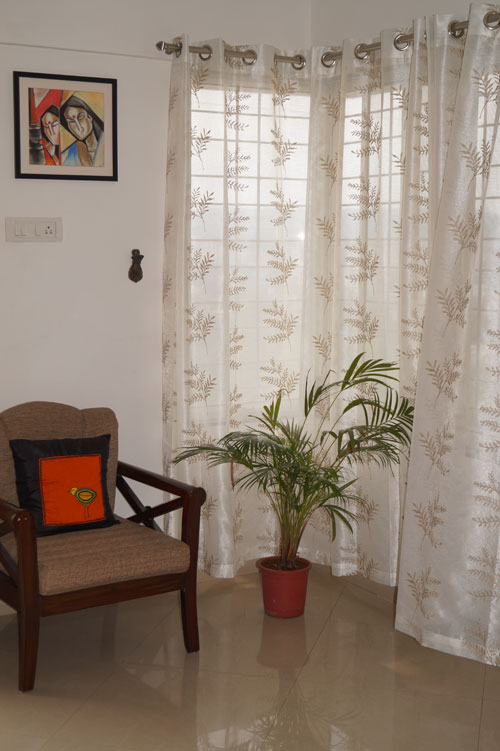 White is a great choice for an area that receives a great deal of sunlight. I didn't mind the fact that these were low GSM (see-through, almost like sheers) because the window faces the hills, and we have a lot of privacy!
The delicate ferns on it stole my heart!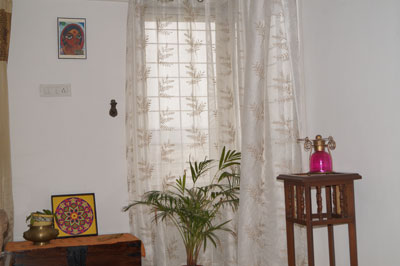 Pointers for you when buying your curtains on CustomFurnish.com
– Spend a bit of time browsing.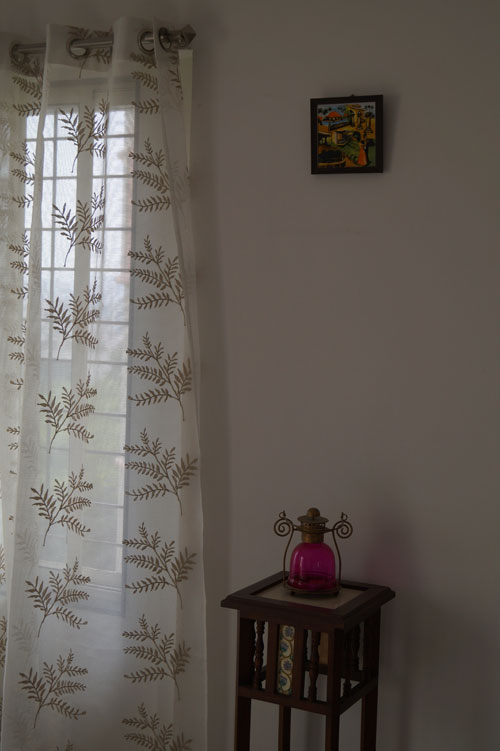 It may seem like a lot of work browsing through so many samples, but I simplified the process by searching a particular colour or a particular pattern at a time.
– Pay careful attention to the specifications. The GSM will tell you how transparent (or not) the curtains are.
– It always helps to be sure of the fabric and thickness. Also actual colours may vary on the Internet, and I really love the fact that this site offers samples!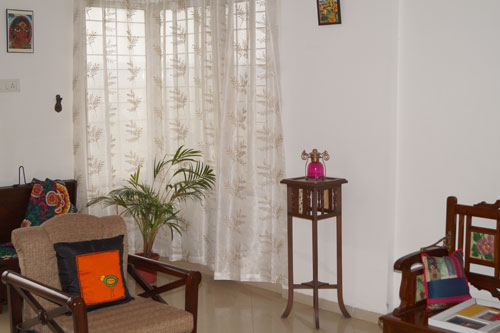 When you are done choosing the fabric, checkout is a smooth and efficient process. You also have the option of buying curtain rods and other related stuff on their site.
More details on the set of curtains I ordered
Website: www.customfurnish.com
SKU is Amaryllis 8-Shade 29636
Curtain style Eyelet
My L-shaped window measured 94 inches width and 81 inches length
So did you like the curtains I selected? Let me know!