What has the new year got in store for your home? Whatever it is, you can make it superlative because this post will help you stay ahead!
Go local, yet world-style
In home interiors, the trend is to go local in make, yet world-style in design. Yes, kantha work on a bedsheet, chikan work on curtains – all this is common, but the world-style will ensure that you will patronize designers who hire local kaarigars, but use an international style. In other words totally Indian, but without looking over-the-top Indian!
Kantha curtains from Shané Krüger's Pinterest board
Brass is forever!
It's making a huge comeback, so buy brass where you see it, and you are going to see it a lot! From kitchen taps to drawer handles, from pots to light fixtures, brass is oh! so Indian, and will also add that touch of sophistication to your home!
Pic via
https://www.gardenista.com/products/skultuna-flower-pot/
Up-cycled and hand-made
Upcycling and handmade are not just fashion trends, they are necessary choices to make this year! In 2015 we will see a huge boom in upcycled products, and you could either buy them, or Do It Yourself! Here are some examples!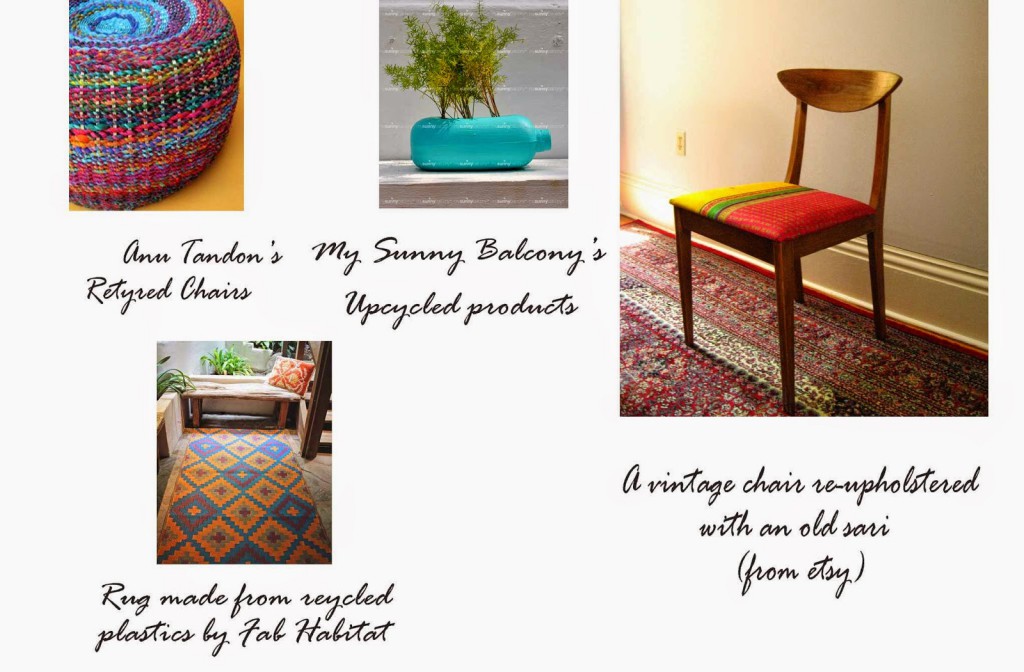 Vintage Metal and Wood Doors
…are now quite the rage! You could just paint your existing door a nice vintage color (I prefer blue!), go Mediterranean, or buy/ order new stuff but remember to order local!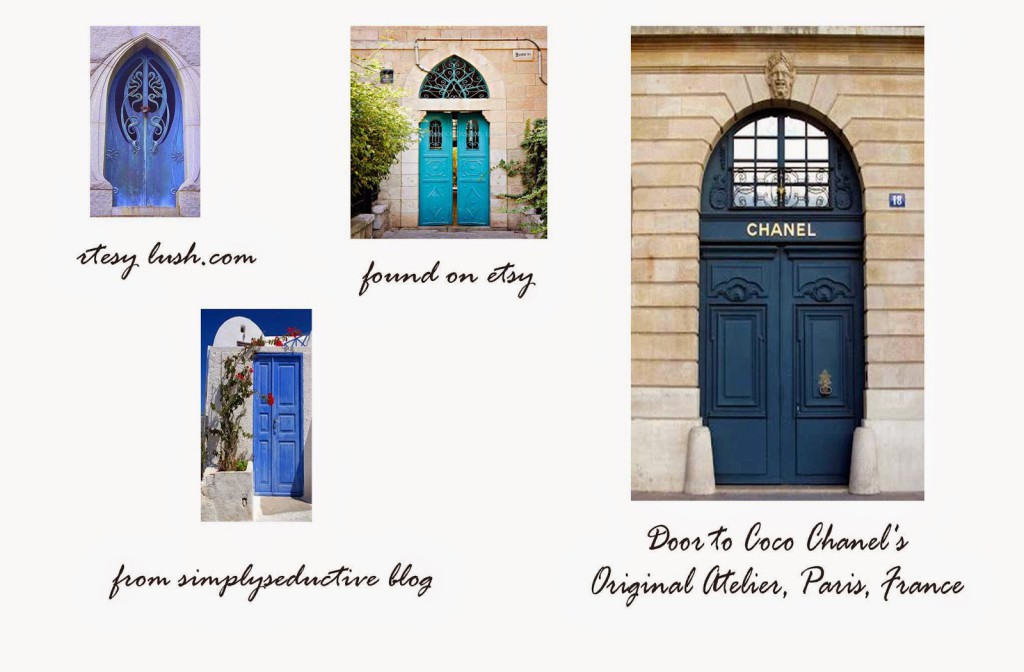 Minimalist Luxury
In the luxury home decor segment, the trend is to splurge yet keep it minimalist with a strong urge to display one's ethnicity subtly! This is a huge deviation from the plush colors and crowded interiors that were earlier popular.
Both the above pics are via furnime.com
Colors
Village blue (Firoze) is making a huge comeback in accent pieces or one-window/door decor. I am not very optimistic of the color of the year Marsala trending in India this year, though it does lend itself to an arresting statement on accent pieces. This year, accent walls in the popular colors are going out. If you do see accent walls, be prepared to spot them in unusual colors such as these
from Paint and Pattern
From indyakaleidoscope.com, Preethi Prabhu's Yellow wall
via Lonny…Ariane Dutzi's Retail Space
So are you ready to rock this year? I urge you to go local, upcycle, use old, wherever possible..It's quaint, it's trendy and it saves our planet!