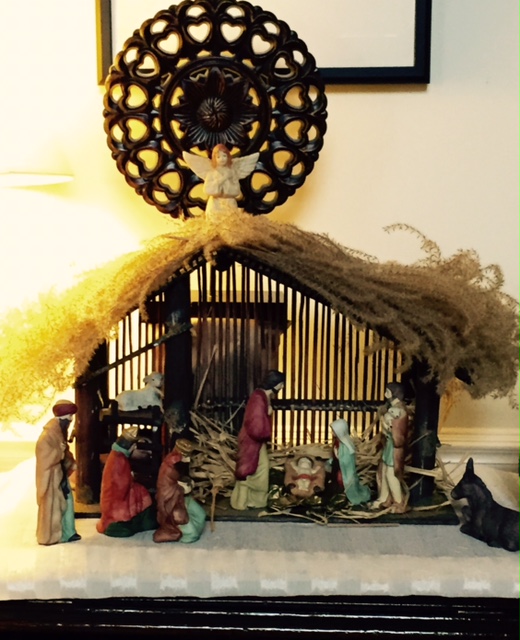 It's a small, small world I realize, though not for the first time, as Meera and I got acquainted online, and then realized we had common friends! Well, Meera is a decor enthusiast and has a lovely home filled with her collections over the years. But today, I am going to bring you her home all decorated for Christmas. Her personal touches to the decor like a sweet nativity scene on an old Singer sewing machine, or a folded paper tree made out of a Pottery Barn catalog will warm your heart, and make you want to save them for next year's Christmas inspiration.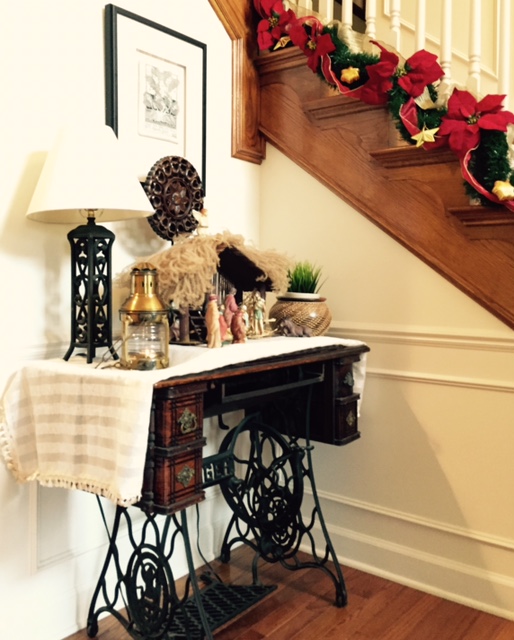 So get those marshmallows and mugs of steaming hot chocolate out, as you gladden your heart with these lovely images!
The living room at the front of the house is decked up in red and gold.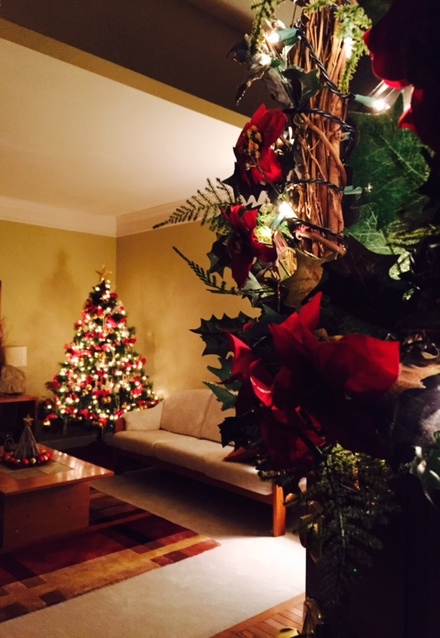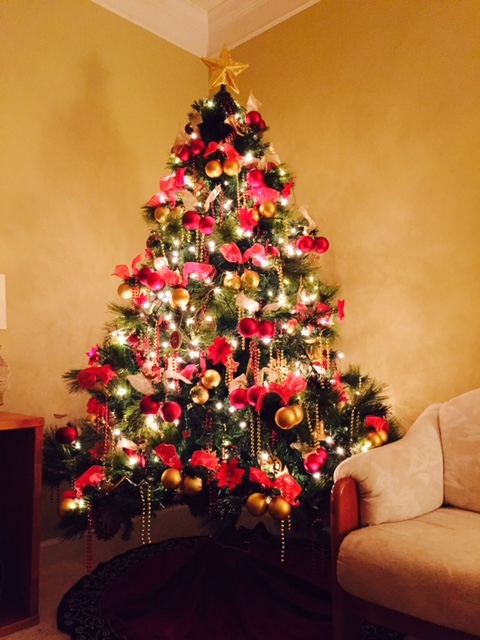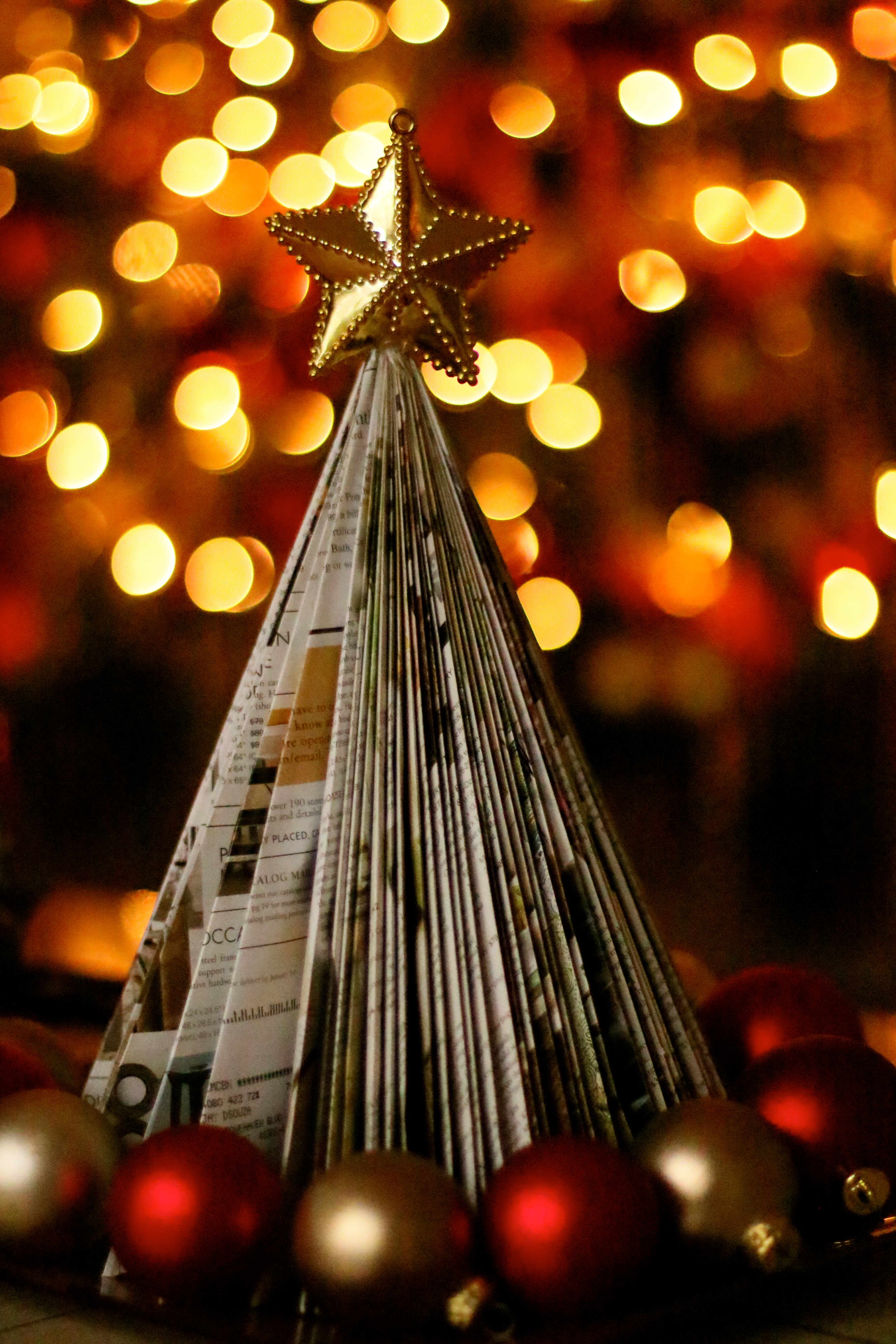 The dining room which is also to the front of the home, has a lovely red felt runner which is actually a set of table mats placed next to each other. The centre piece is a candle holder repurposed from a mancala set.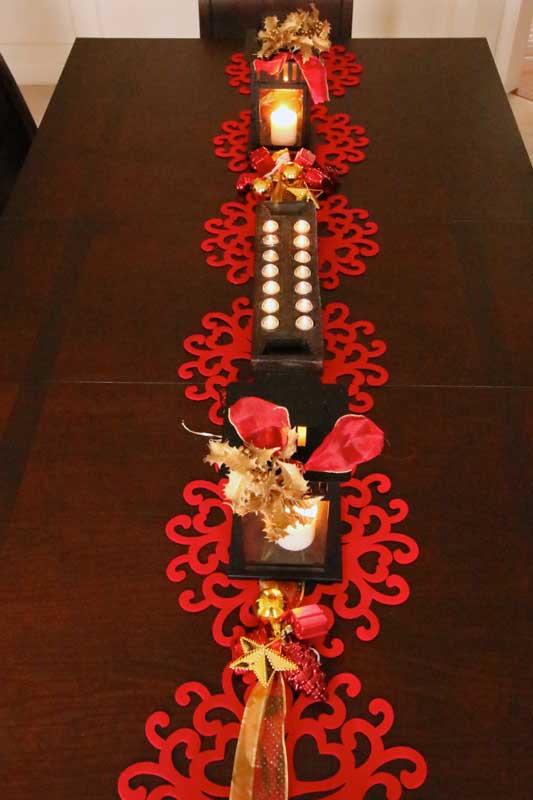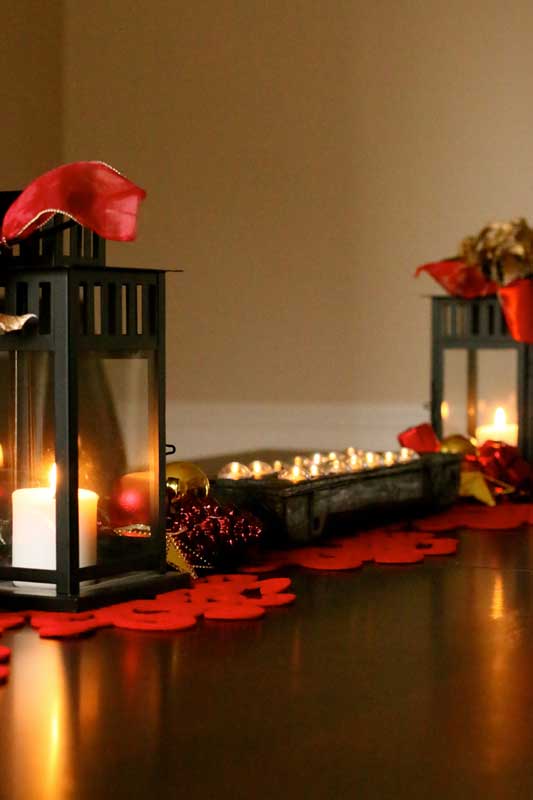 The family living room also has a decorated tree, and it gives the room a warm, cozy feel.
This year Meera's daughter decided to host a holiday party for her friends. Meera made Christmas favors shaped as Christmas crackers and filled them with fuzzy Christmas-themed socks.
Also the advent calendar never got to be used for advent activities. So it was reused to have a game of Christmas charades. They filled the boxes with Christmas carol titles and the girls picked a song and had to mime it out. The answer had to be sung out. The game turned out to be fun!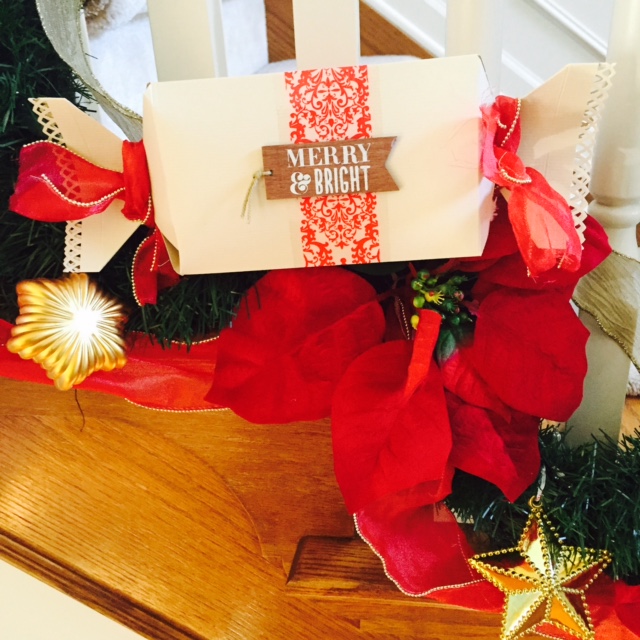 Takeaways from this lovely home
– Define a room's boundaries with a color theme. It's easy on the eye, and makes decorating a breeze.
– If you live in a large house, have two trees. A perfectly decorated tree for the formal area where you entertain guests, and a more personal tree filled with souveniers, kids' handmade ornaments, etc. in the living room
– reuse. Meera has repurposed an old sewing machine as the base of her nativity scene, an old mancala set as a t-light holder, and also managed to put an unused advent calendar to good use, when hosting a party.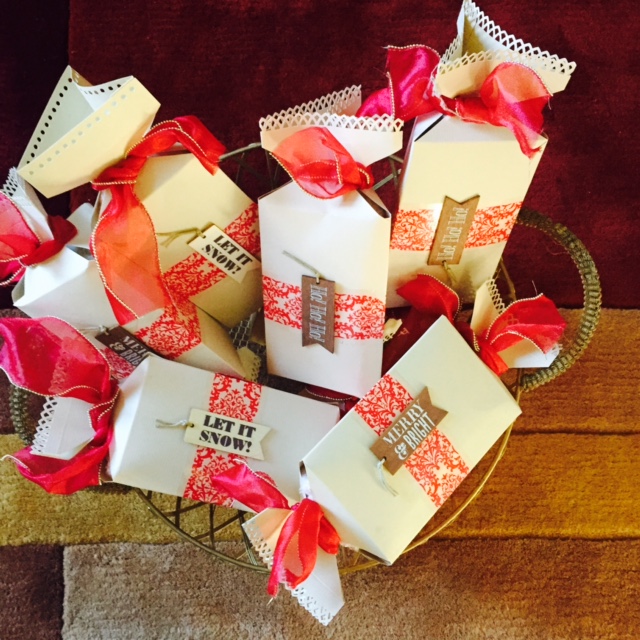 I am trying to get Meera to show us her home after Christmas, when the decorations come off, and her enviable collections from india and other countries come out on display. If you would like to see this home, say Aye in the comments below, and let's hope that Meera will acquiesce. 🙂
Happy Holidays!