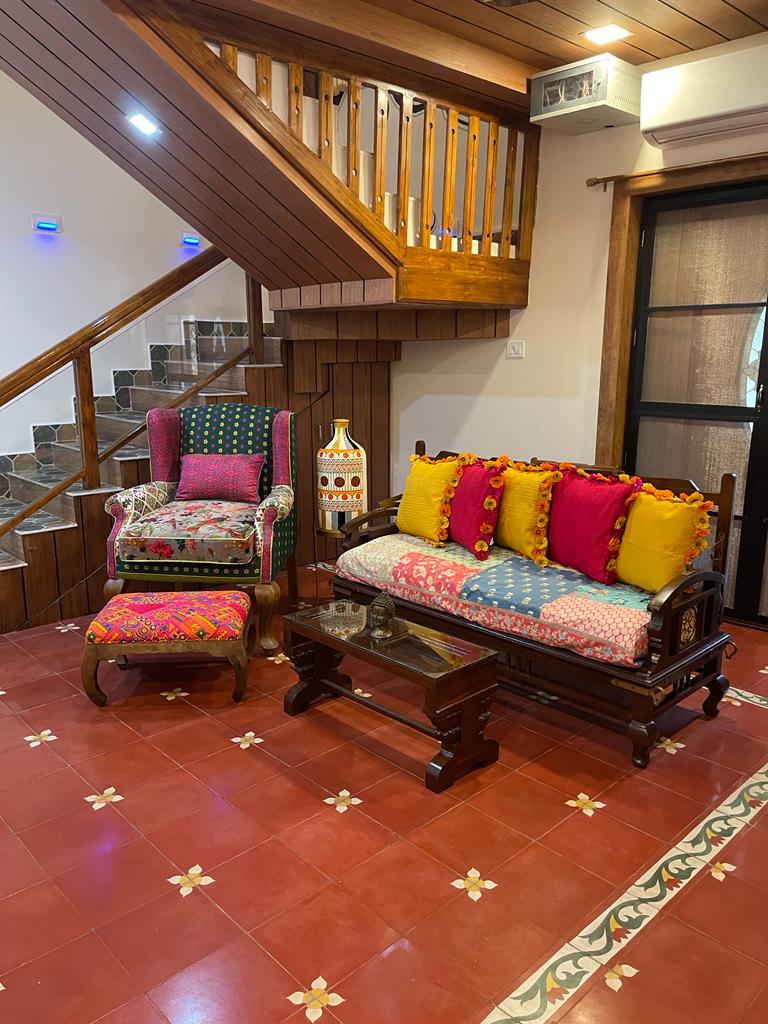 Prameela Nair is a resident of AbuDhabi, UAE (we have covered her UAE home tour here) but that did not stop her from mindfully collecting antiques and vintage pieces over several years. All these pieces found a home in her Palakkad home, replete with Athangundi Tiles and a lovely old-world charm.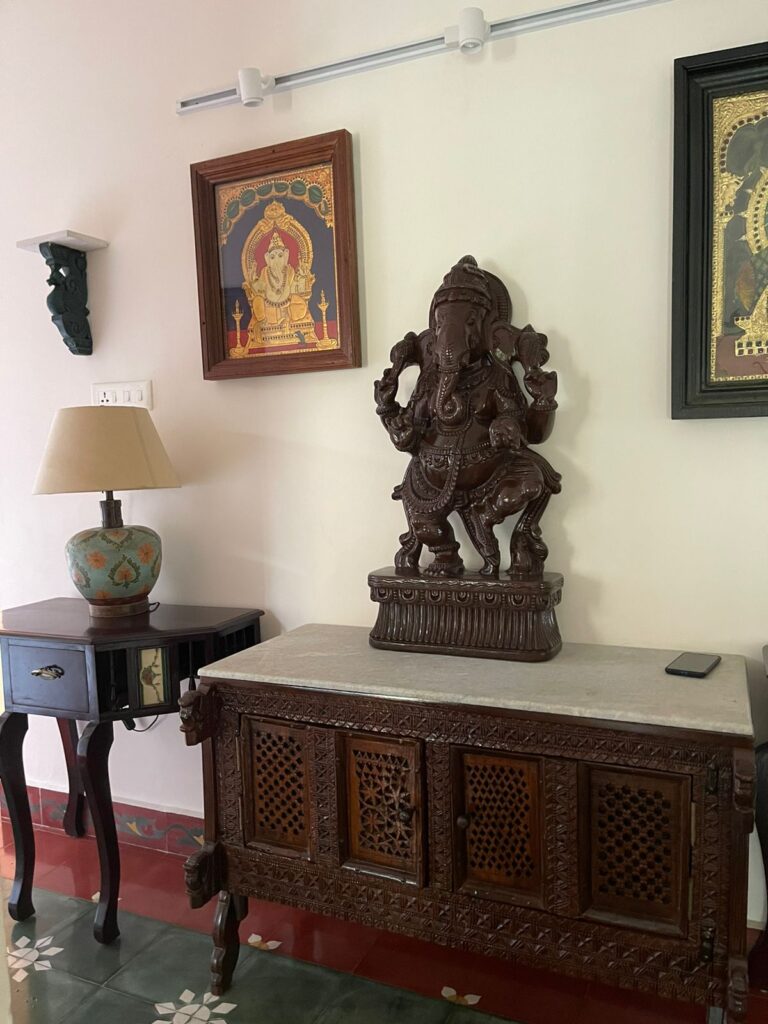 Prameela says, "I collected furniture and artefacts for years with a friend who deals with these items and then shipped them to Kerala from Pune.3D tanjore art panels, lots of brassware, urulis and display pieces….they can mean nothing to many but when I see them, in my head if I see a way to use it and only then I pick it up"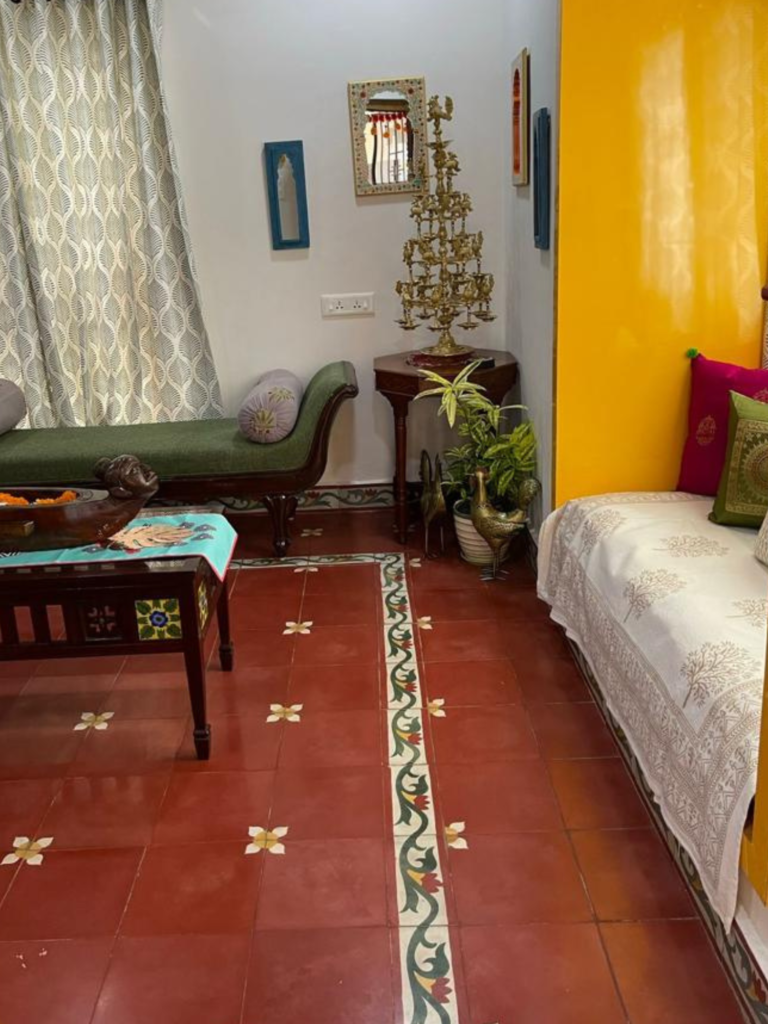 I leave you with more images of her beautiful space in Palakkad. Do check out her UAE home tour to read more about her decorating style.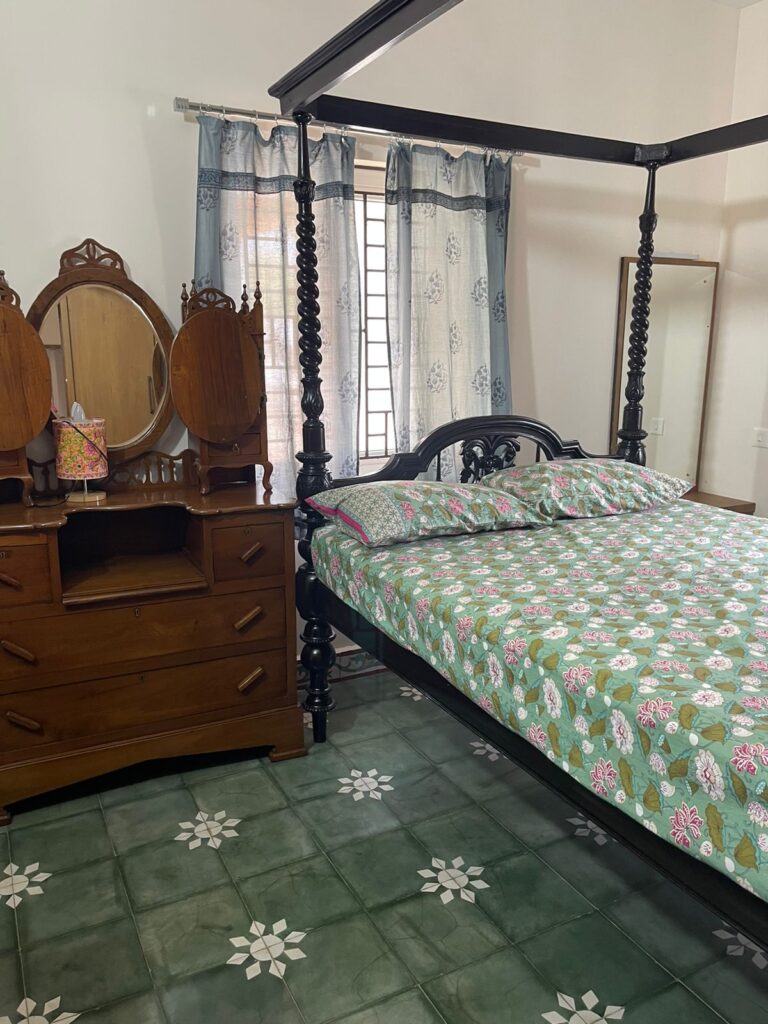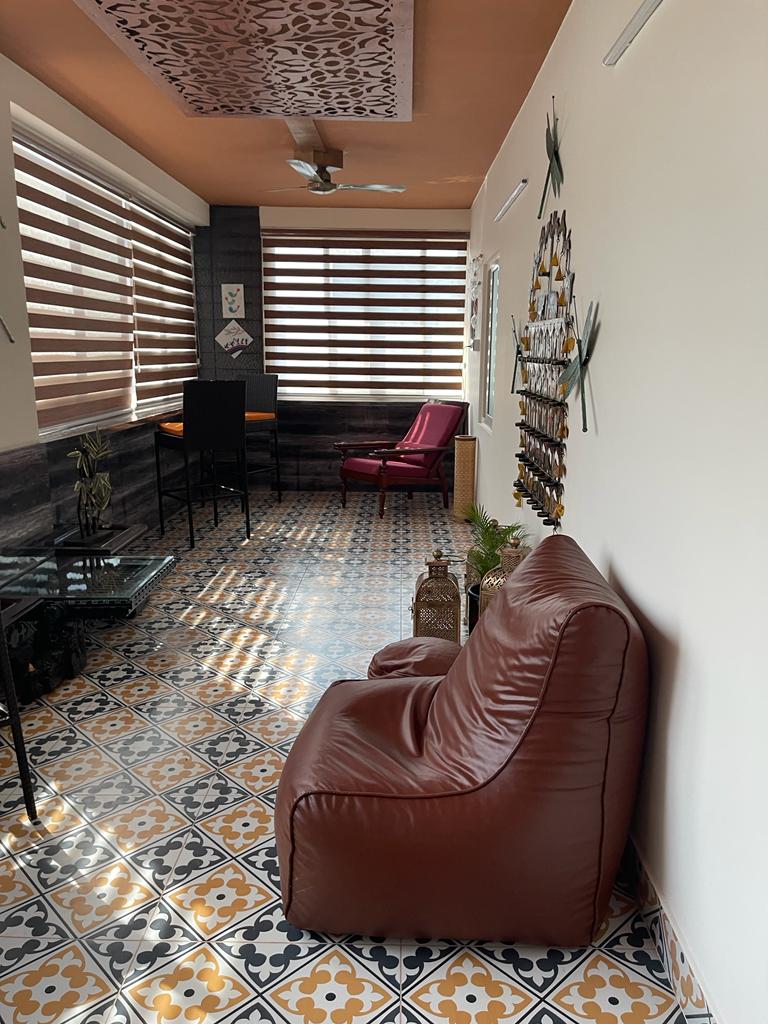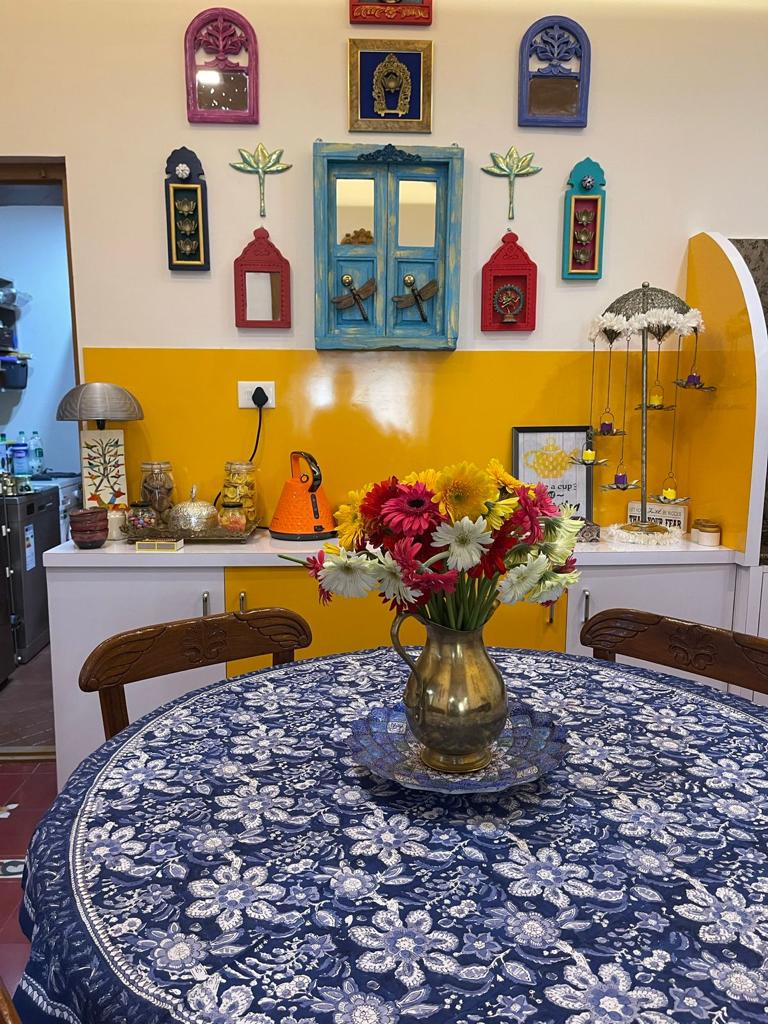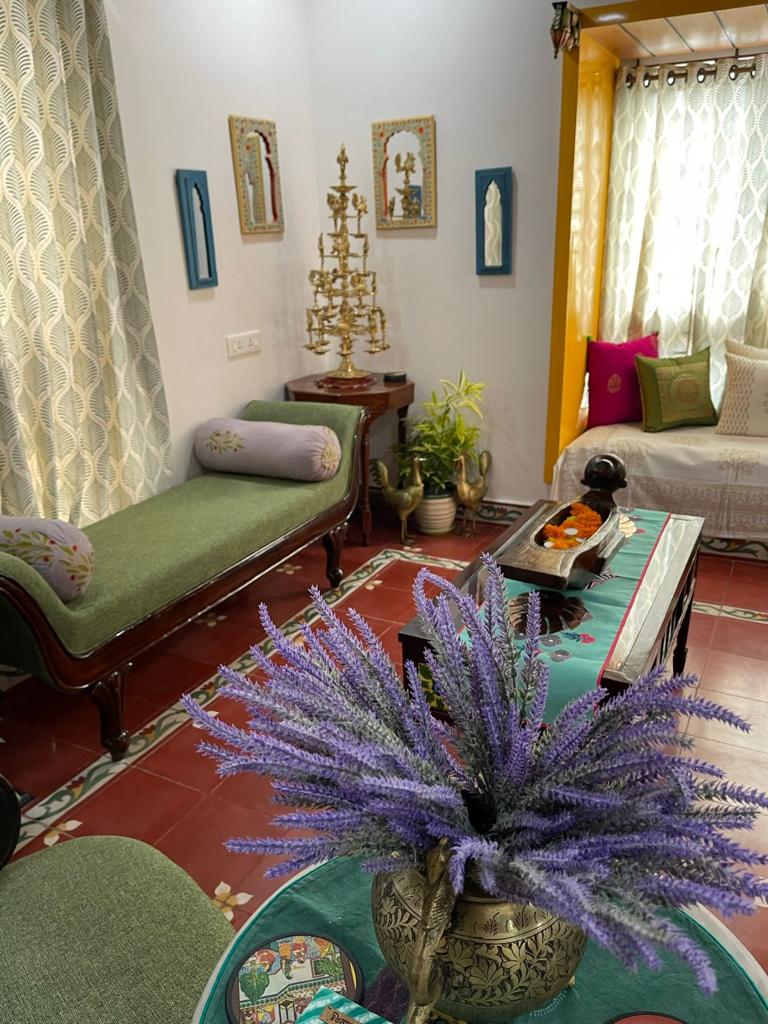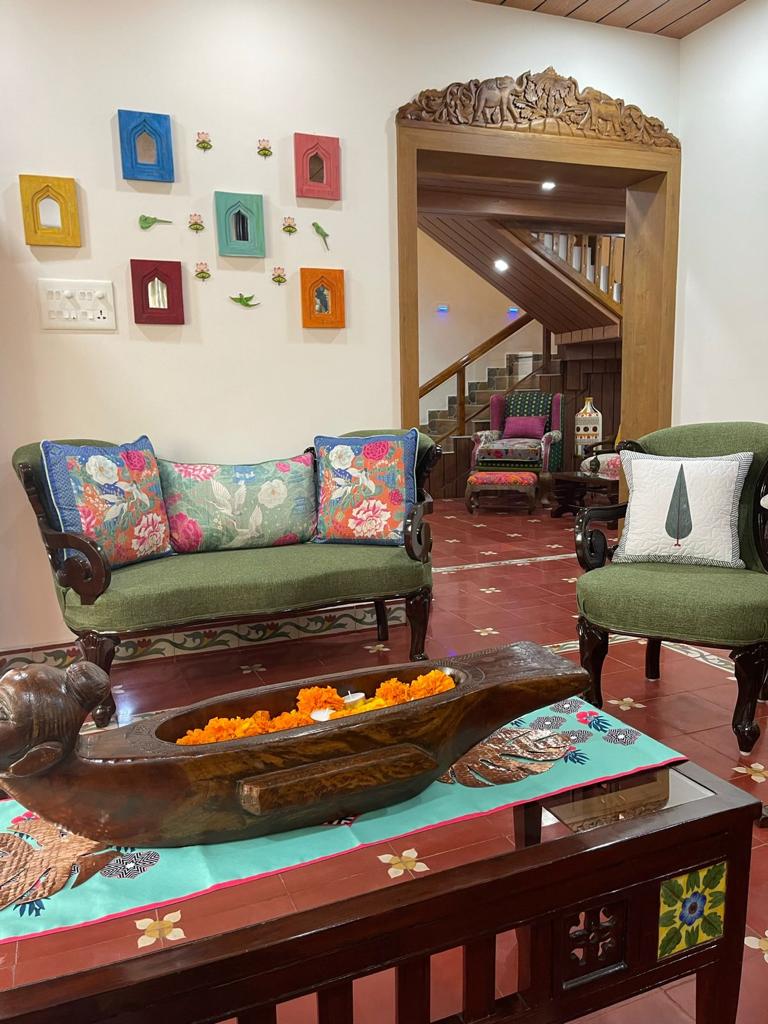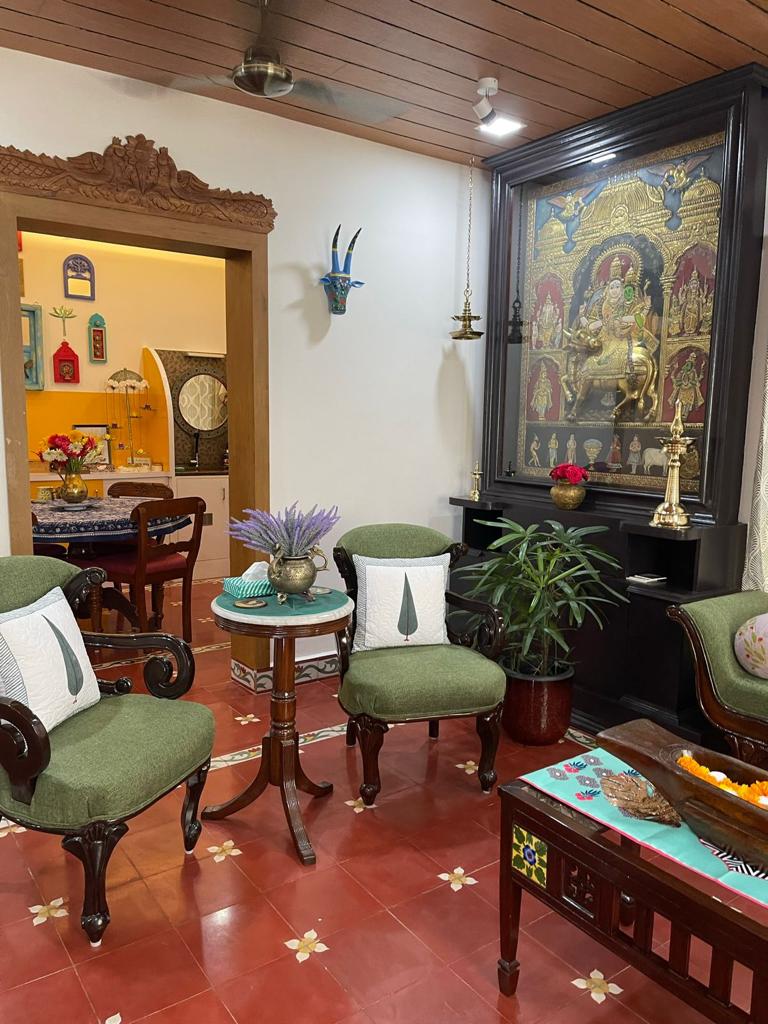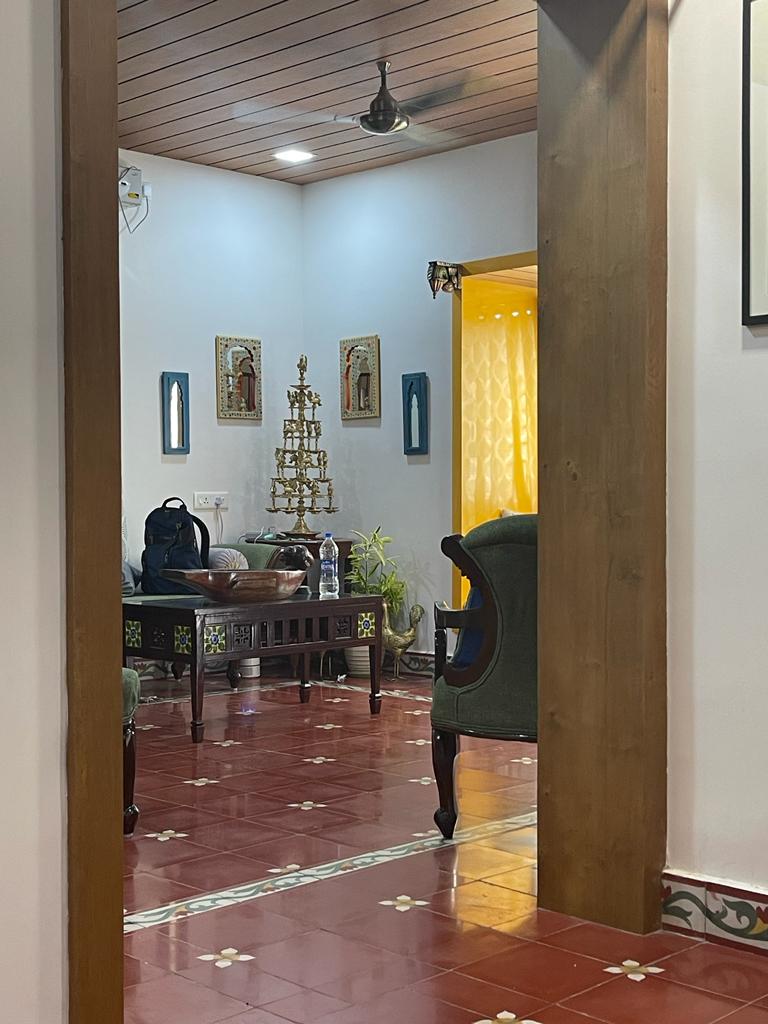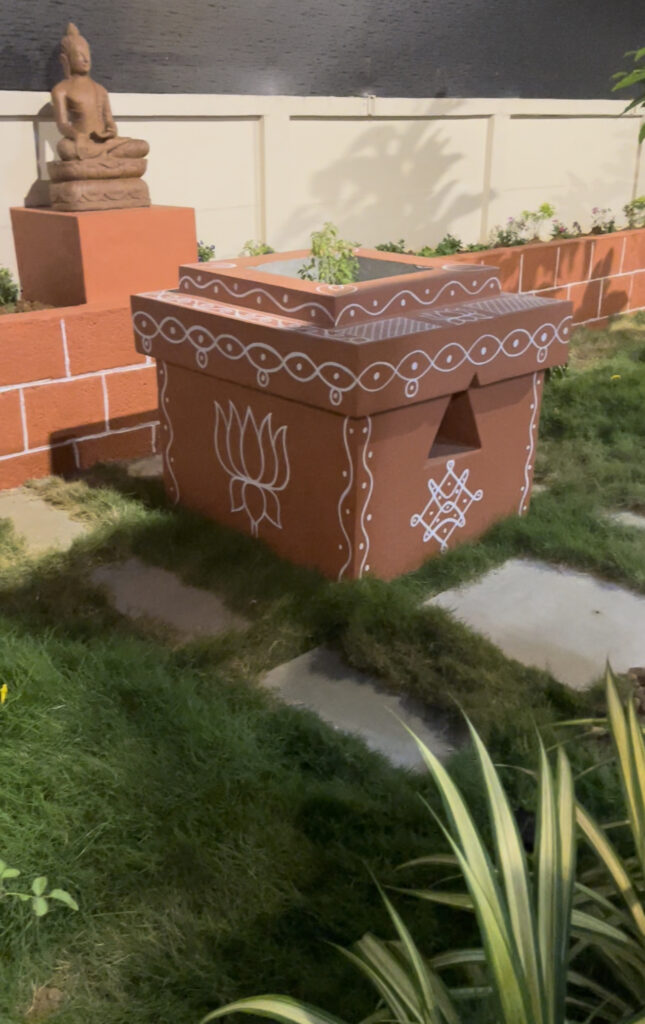 If you wish to pin these images on Pinterest, just click on the panel below. We have already created a board, and it is just a button click away to add to your own inspiration boards!
Are you looking to tour more Kerala homes? I think you will love these!