Prameela Nair has always been in love with the idea of beautiful spaces, greenery, warmth, enticing fragrances that engulf entry ways, and things like that. She always knew that a home is what you really extend a big part of yourself to.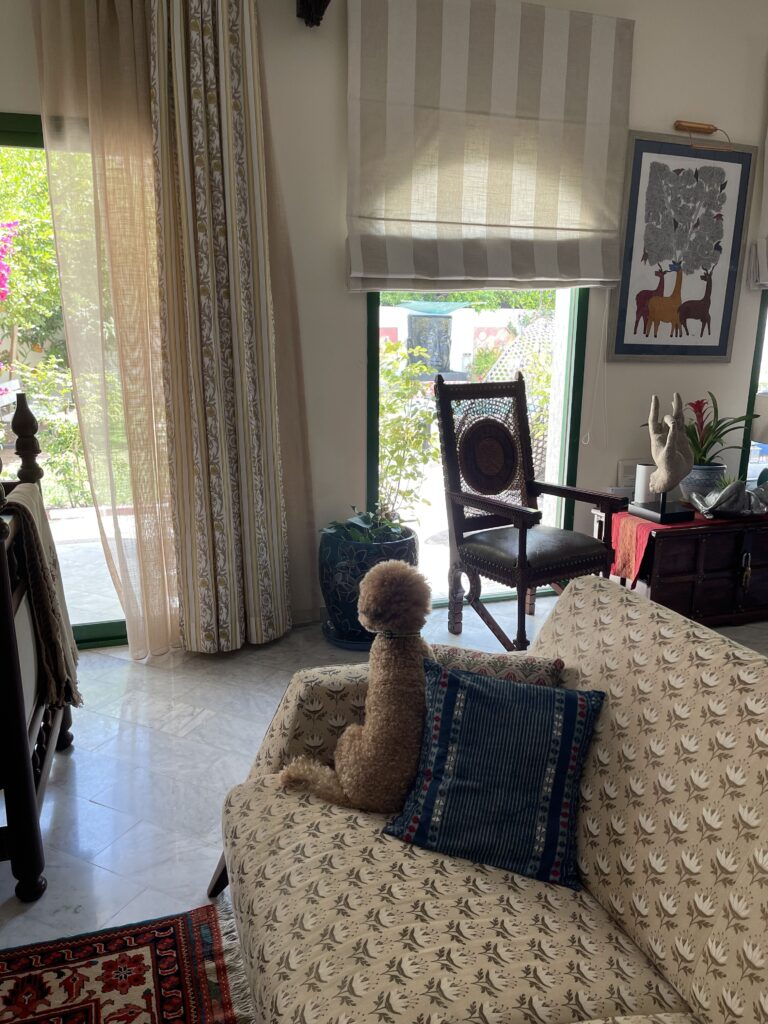 At the cost of sounding cliched, I echo her sentiments that a home is a window to your personality, your life and your passions. Over the years, no matter how small the spaces she inhabited were, they always captured a piece of her soul. Over the years, she has changed a few homes in AUH; but she recalls fondly that every home meant the world to her. She did each new home up with as much passion as the previous one.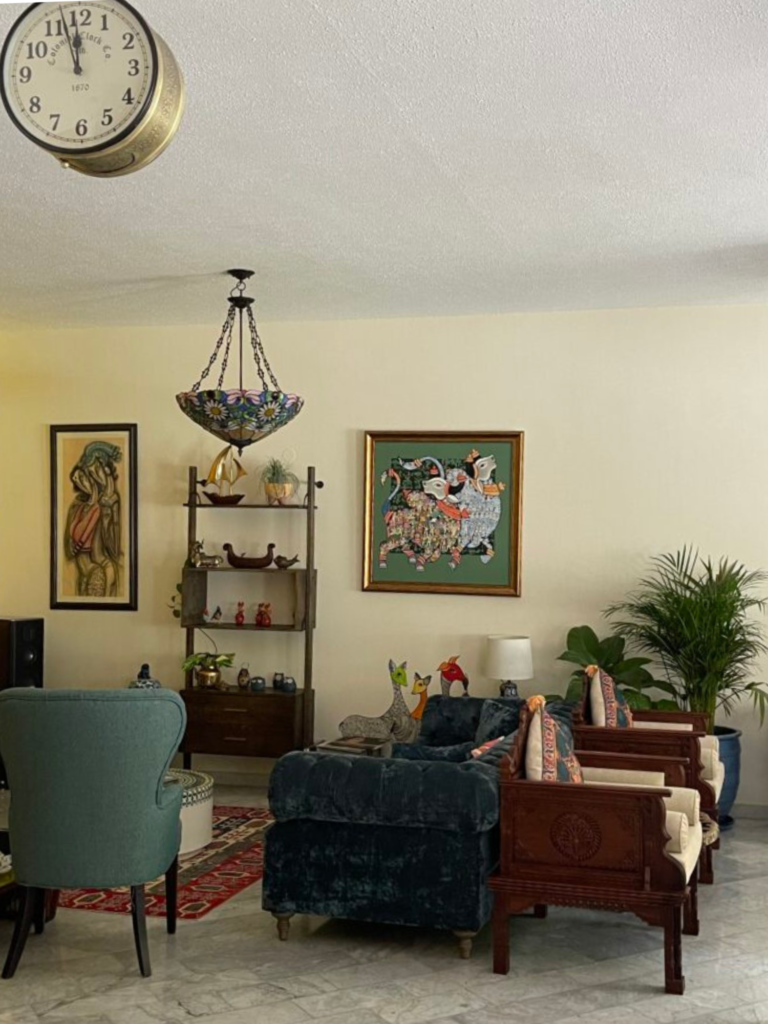 Prameela felt that this was an important background we needed to share with you all, before we showed you her homes – yes homes – because in addition to her UAE home, we are showing you a bit of her Indian home too, located in Palakkad, Kerala in a separate blog. You will find the link at the end of this post.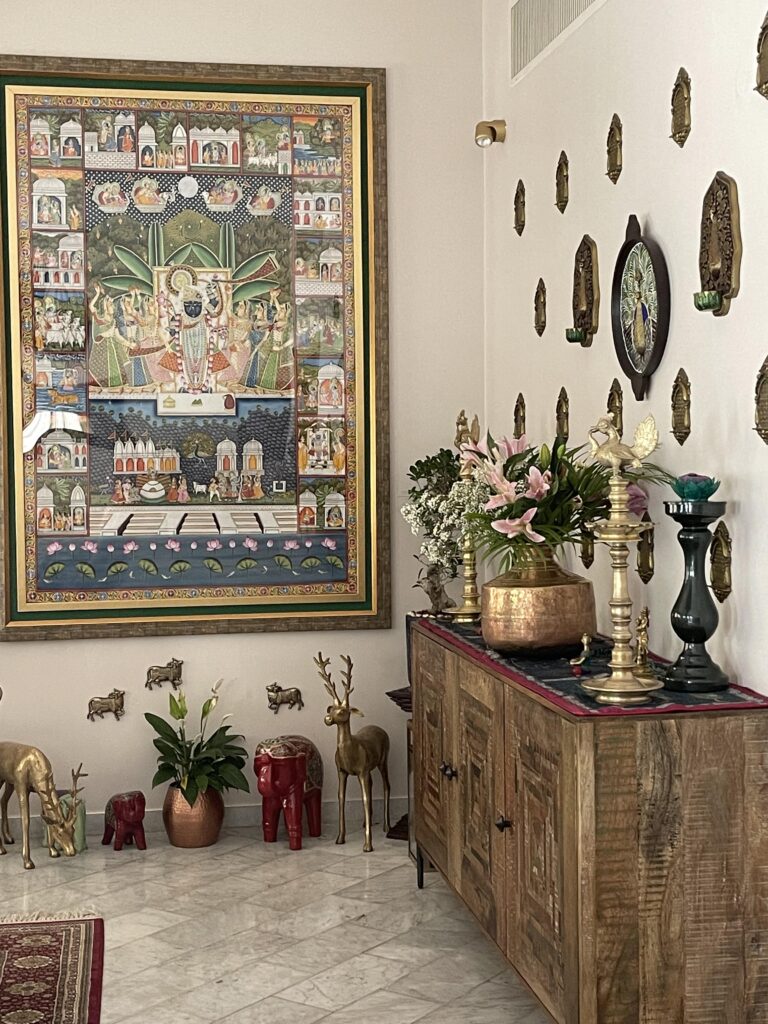 The Nairs' UAE home
What: 5000 sq ft multi-level villa
Where: In the heart of Abu Dhabi city
Who: Owned and Inhabited by Rahul and Prameela Nair and their 2 pets. Their daughter is based in the United States of America, and visits occasionally.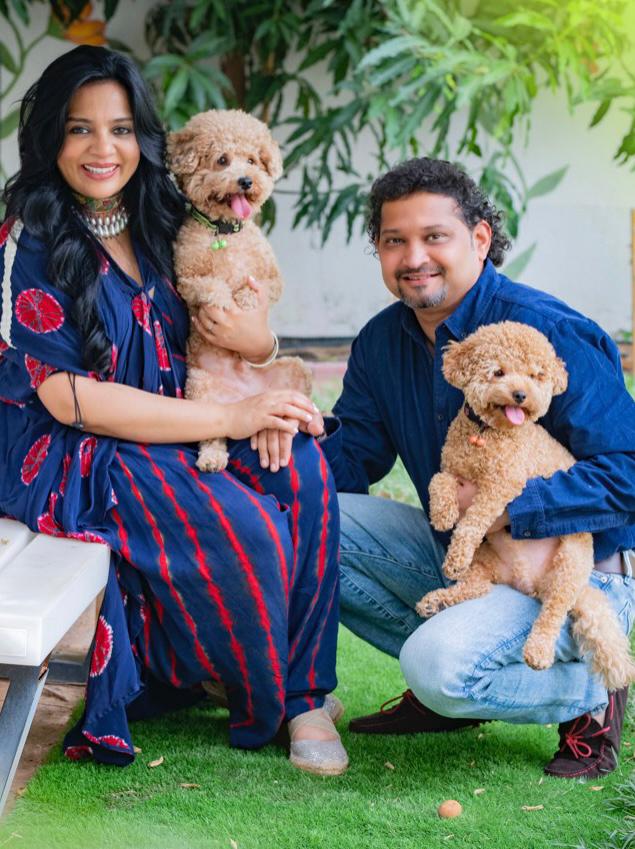 A dominance of Indian style, particularly Indian art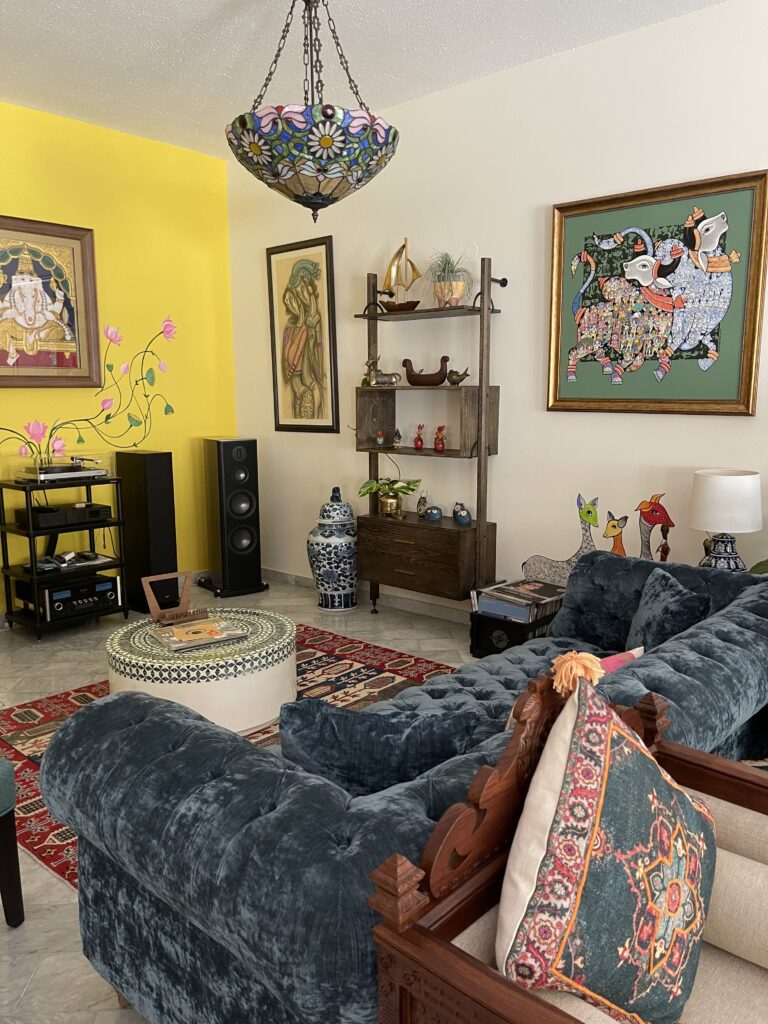 Prameela's home is all about Indian styling – her homes always give out ethnic and rooted aesthetics. There is a lot of art from various artists. An art piece is the perfect way to add that Indian touch to homes. Prameela buys art from upcoming artists whose pieces reflect culture, tradition and warmth. The recent Pichwai painting which is quite big, takes centre stage in her living space. The walls double up as art canvasses!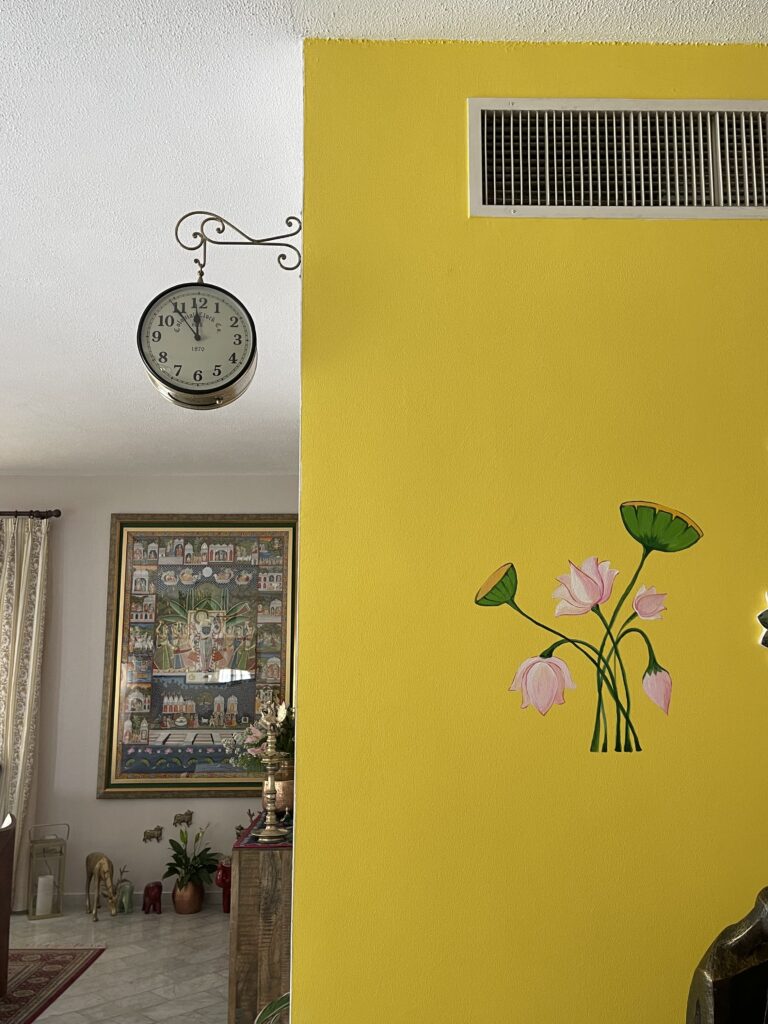 A talented artist friend of theirs was given free reign to paint pichwai elements and other art work on the walls. They also got some warli art done on the outdoor pillars. Tanjore, Tikri work on art etc., are some of the other art forms you will spot at the Nairs' home. Let's understand Prameela's decorating style better.
Prameela's Design Philosophy
Says Prameela, "We bring a lot of color, greenery, quaint little artefacts, pieces from our travel. It is the one thing we can keep updating and both my husband Rahul and I are equally passionate about the love for a beautiful, peaceful home space. I don't believe in 'big is beautiful' or 'most expensive is the perfect fit'. We always let our hearts decide. Sometimes we are crazy too – we have shipped sofas from Mumbai. We have even got crafted furniture from other parts of the world. So when it comes to doing such things, I never shy away. In fact, I can go to any extent to make the home the way I envisage it to be. It is like a vision board…..you build the plan, connect the dots and voila it all just works out :)"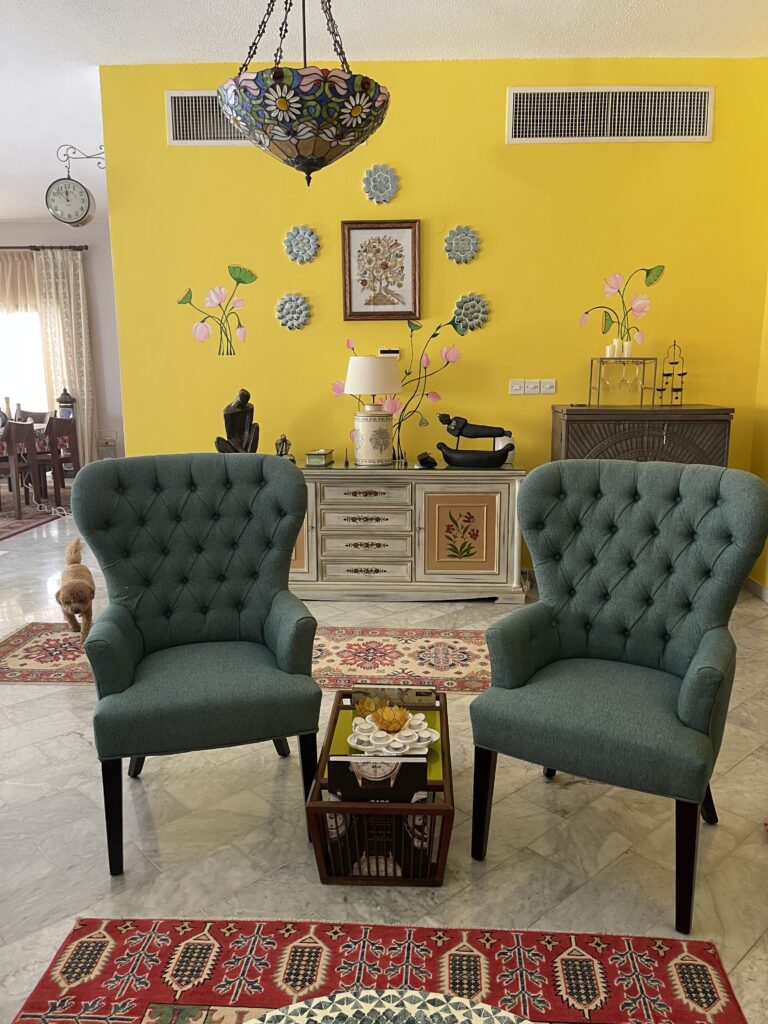 I see a lot of antique/vintage items incorporated in your decor. Are these family heirlooms, or part of a collection you started? Please elaborate, and tell us more about why you love these old pieces.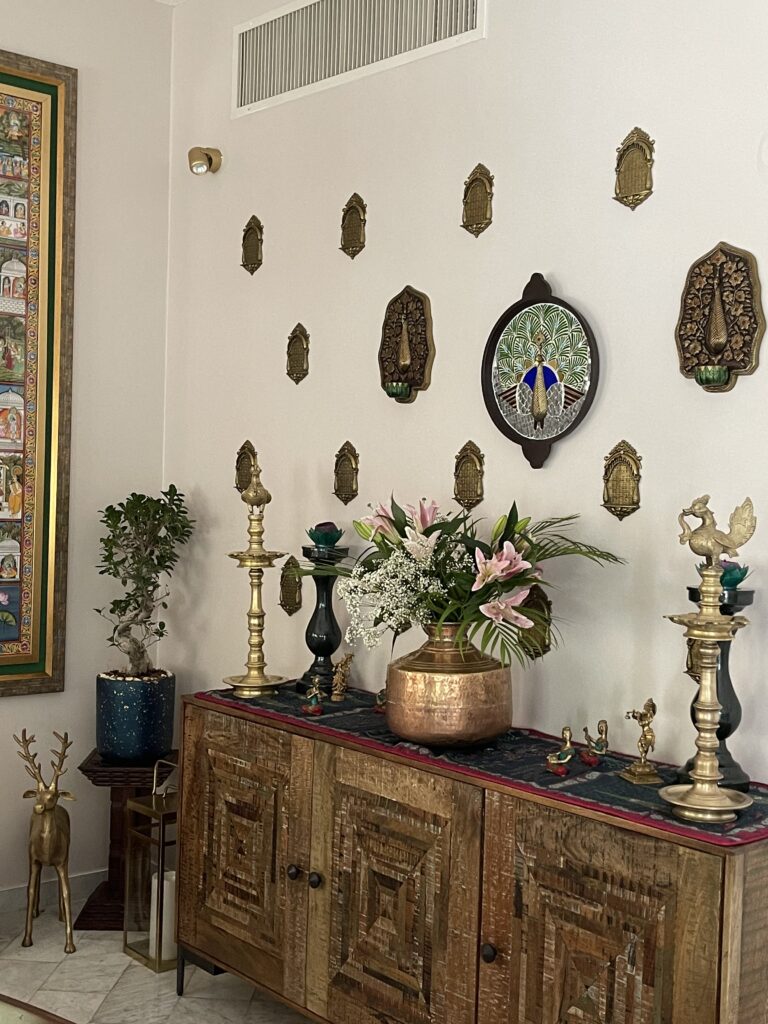 We collect vintage pieces with just as much passion. Most of our vintage accents are invested pieces; items collected over the years. I am so proud of my Indian roots and I miss home so much, that when I get home, it is my way to connect with my land, the stories and the things that I have seen growing up.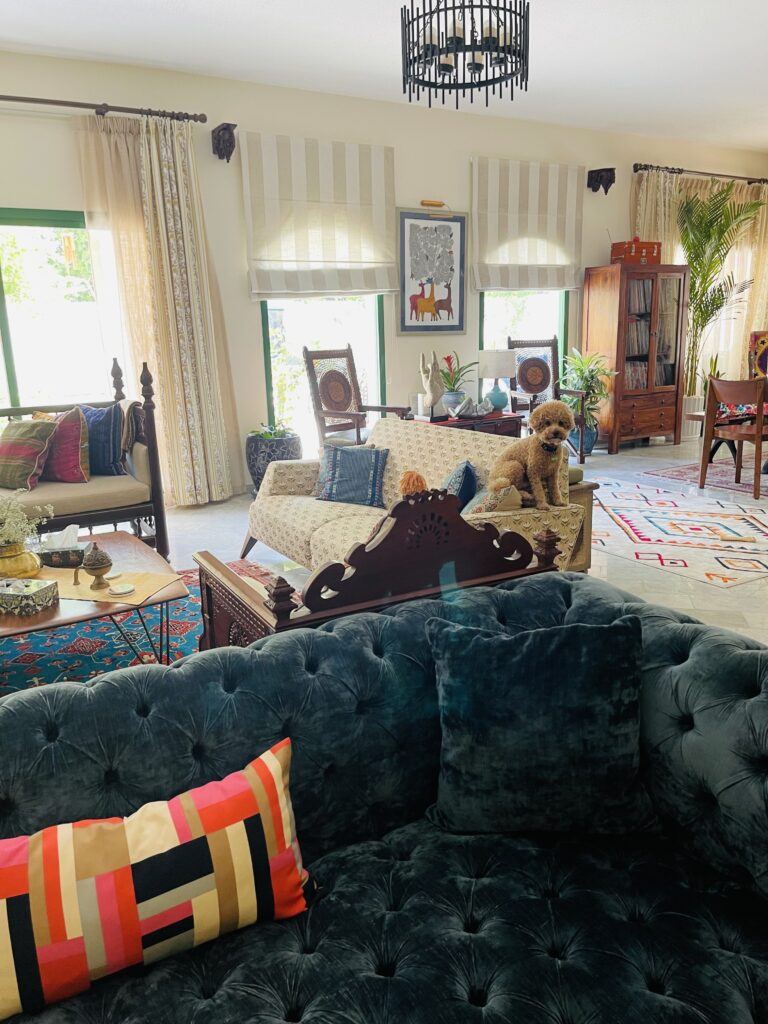 For a UAE resident, you have an enviable outdoor space. Tell us more.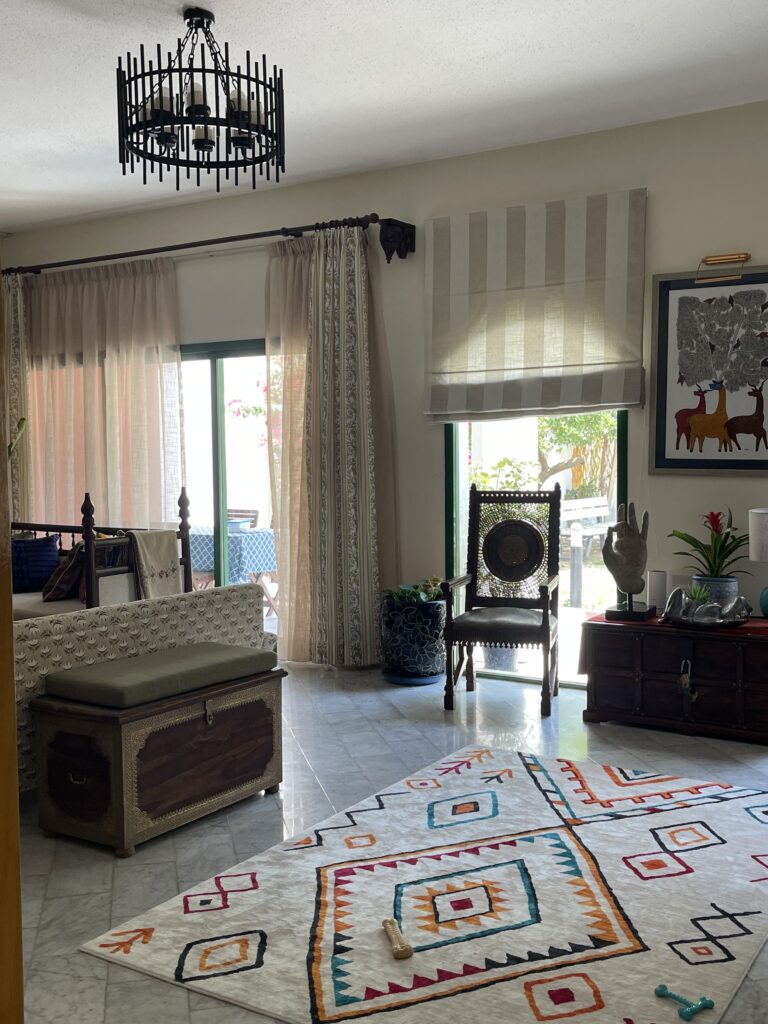 Yes, the outdoor space is quite expansive actually. It has a small swimming pool, a 12 year old lime tree, some herbs, a few mango trees and the like. And during winters, we enjoy our time outdoors. The UAE is home away from home. We love that we can have the privilege to get some space for our fur babies to play outside or for us sit and have a meal or entertain.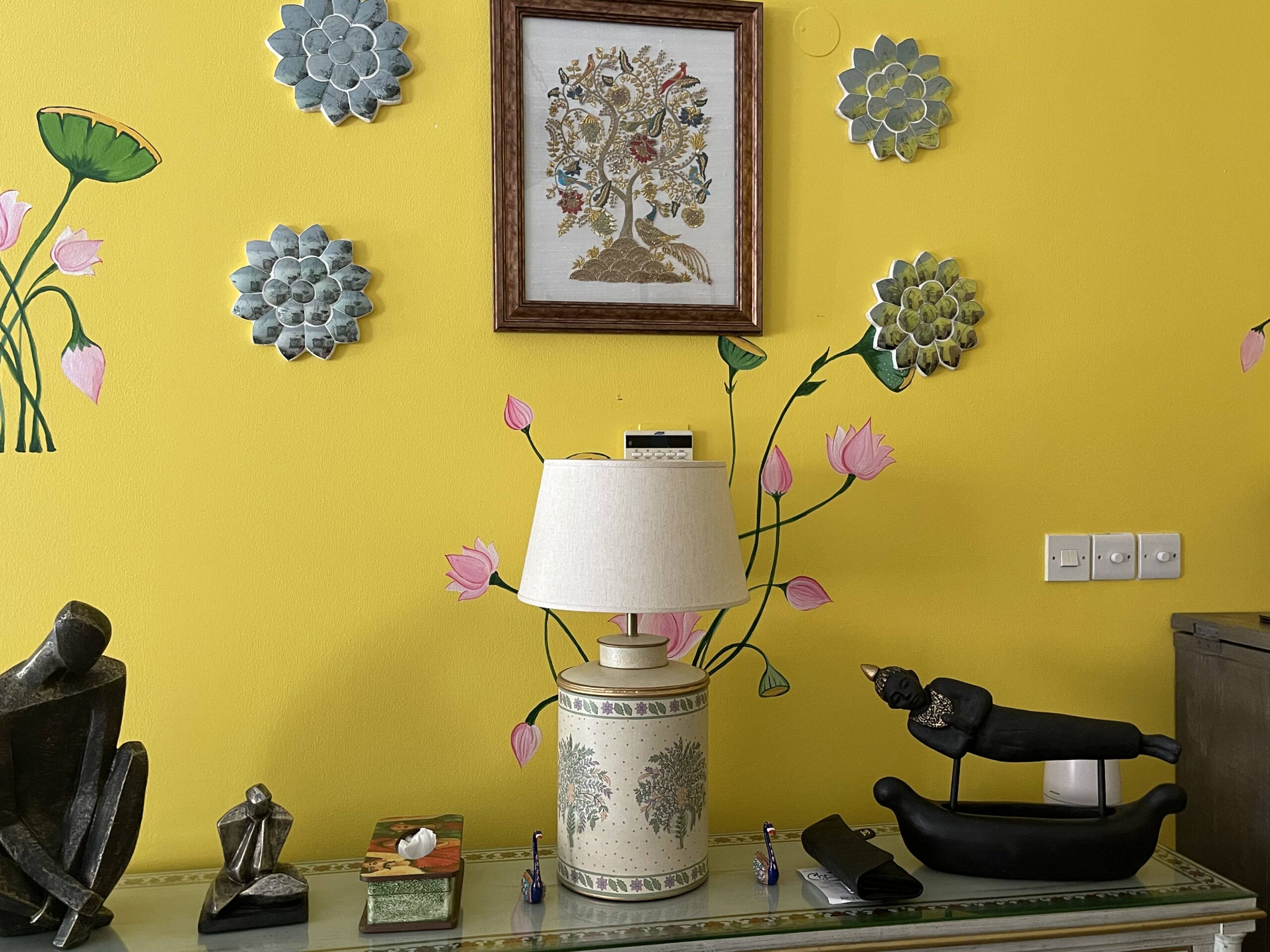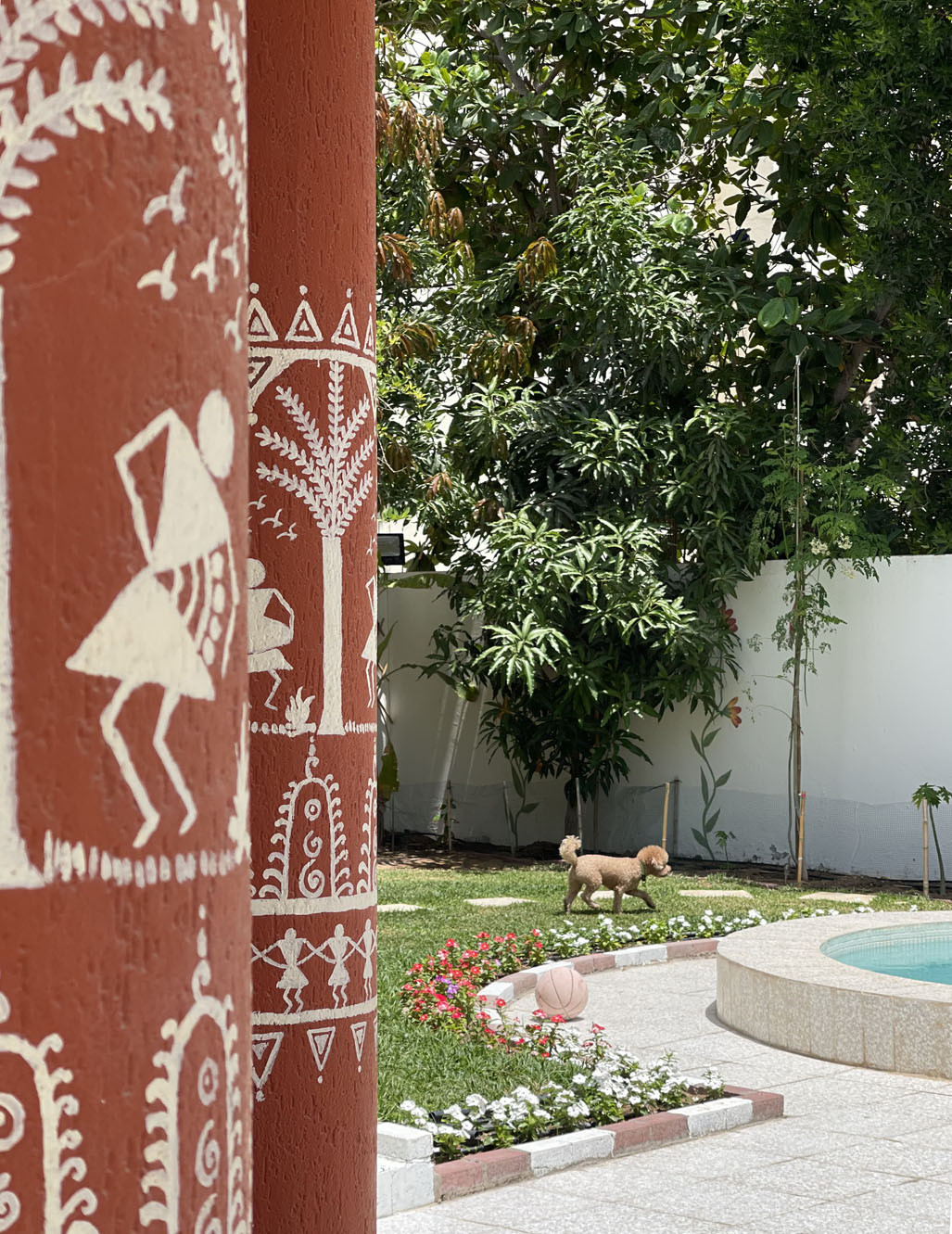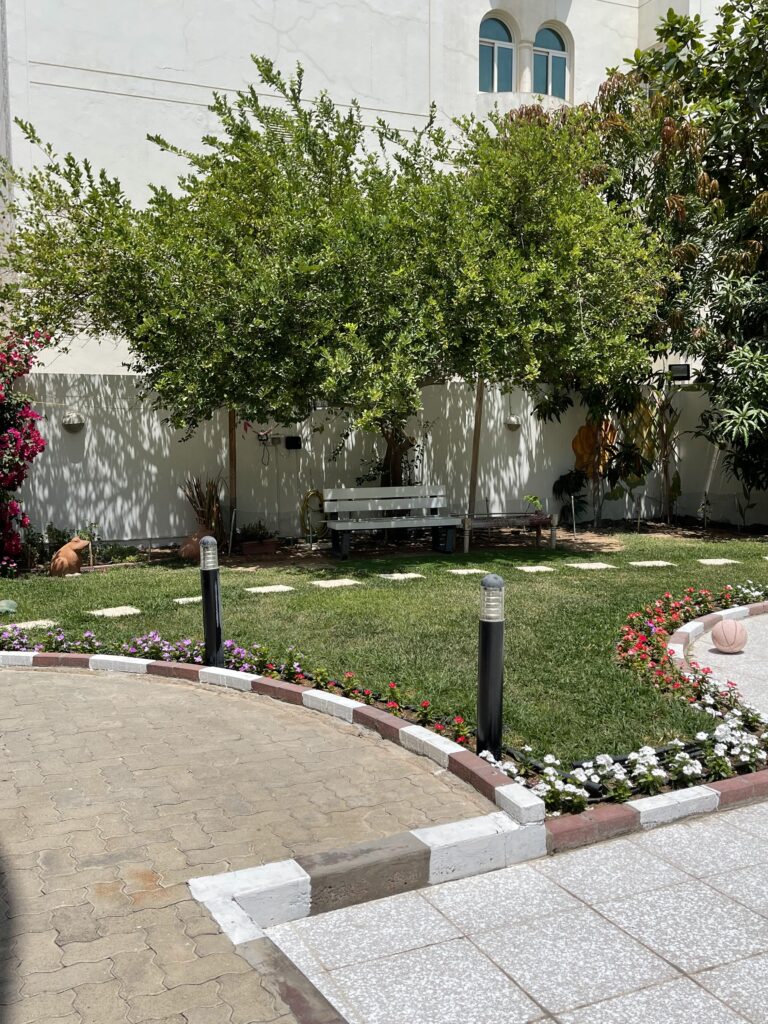 More Images of Prameela's beautiful home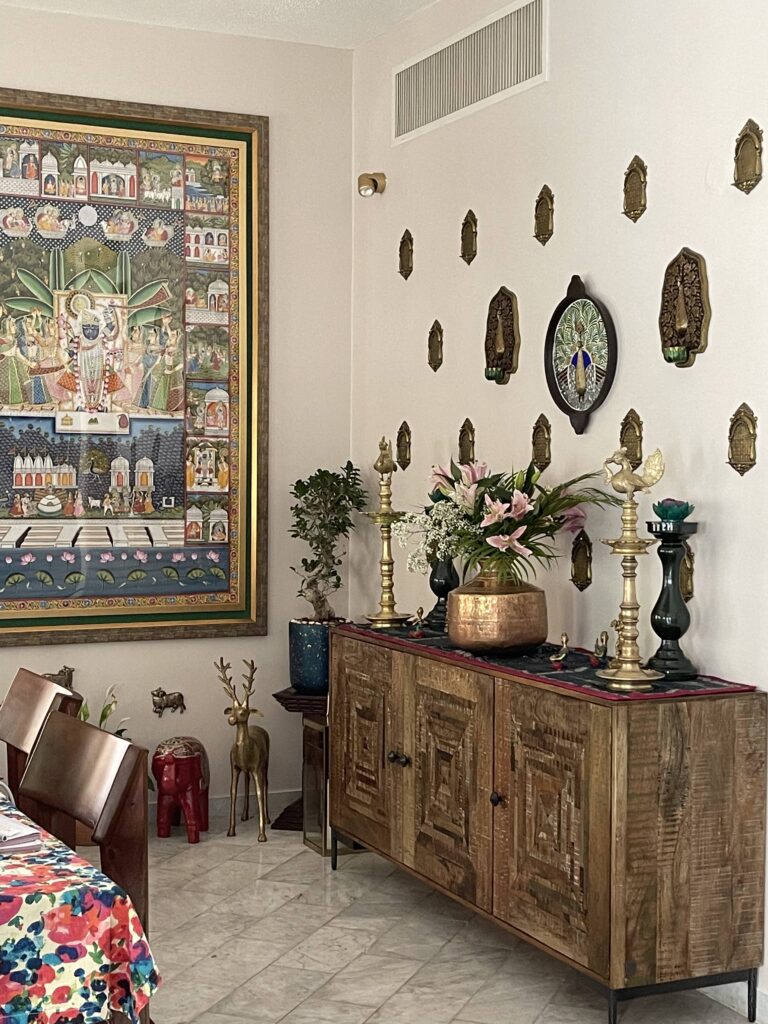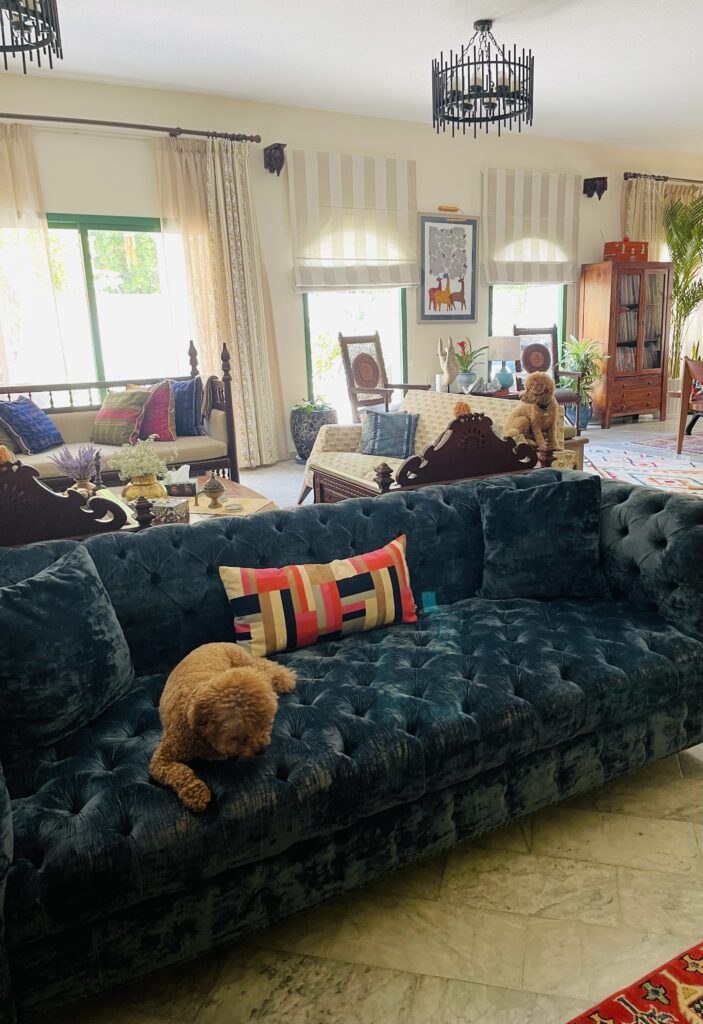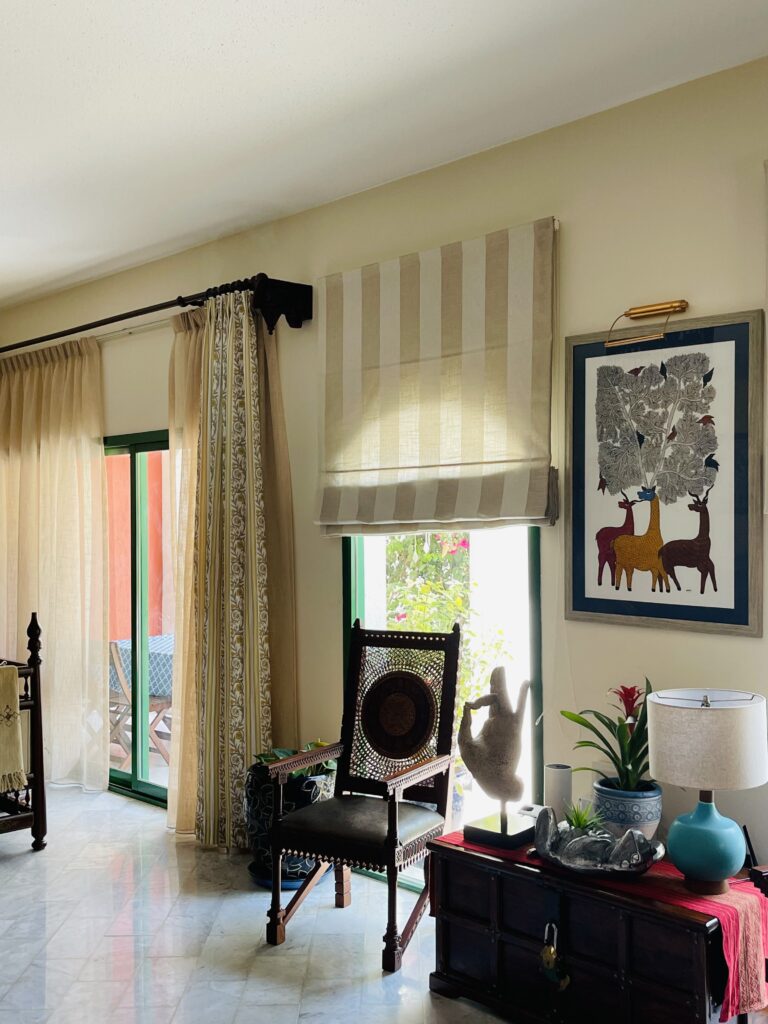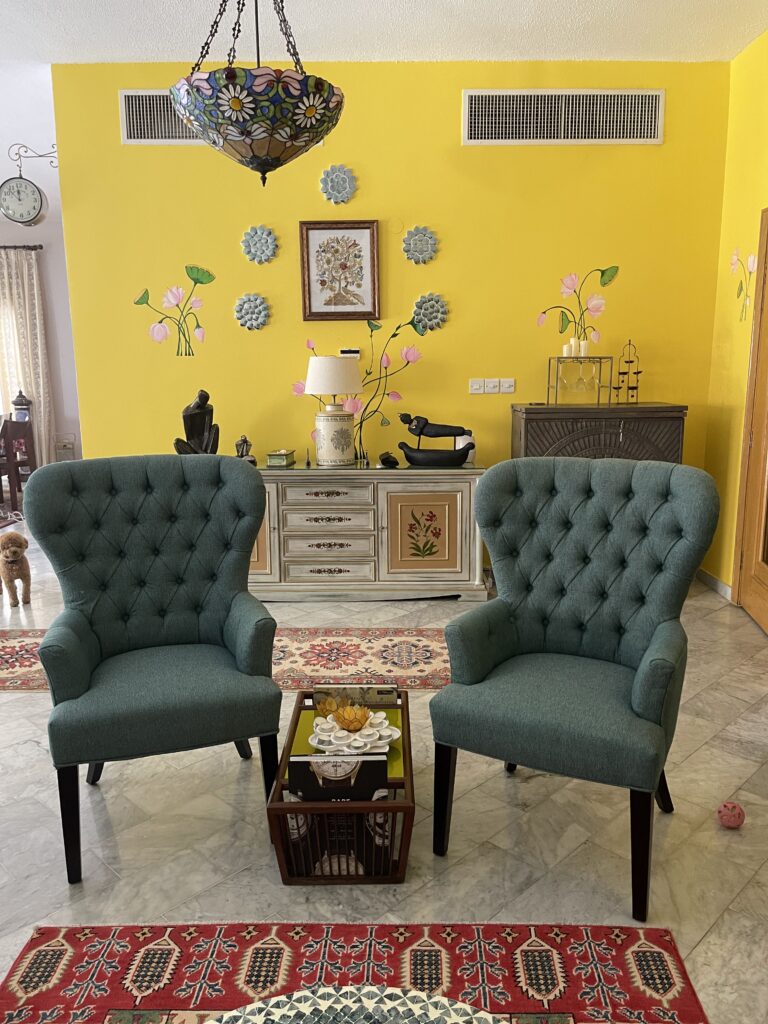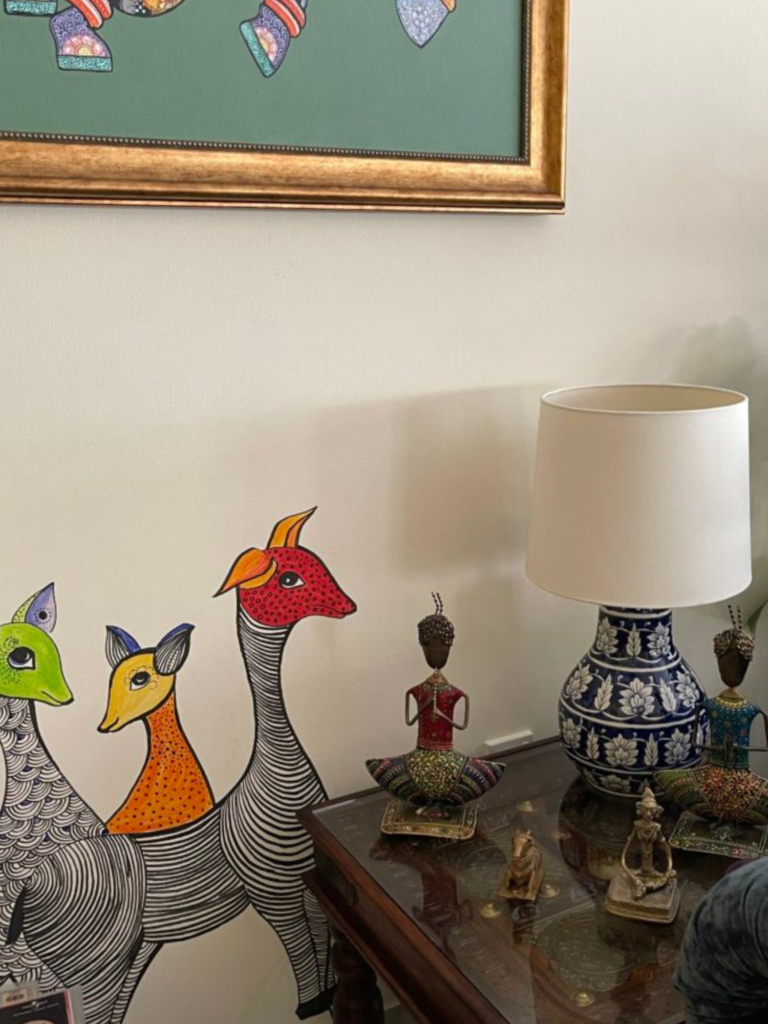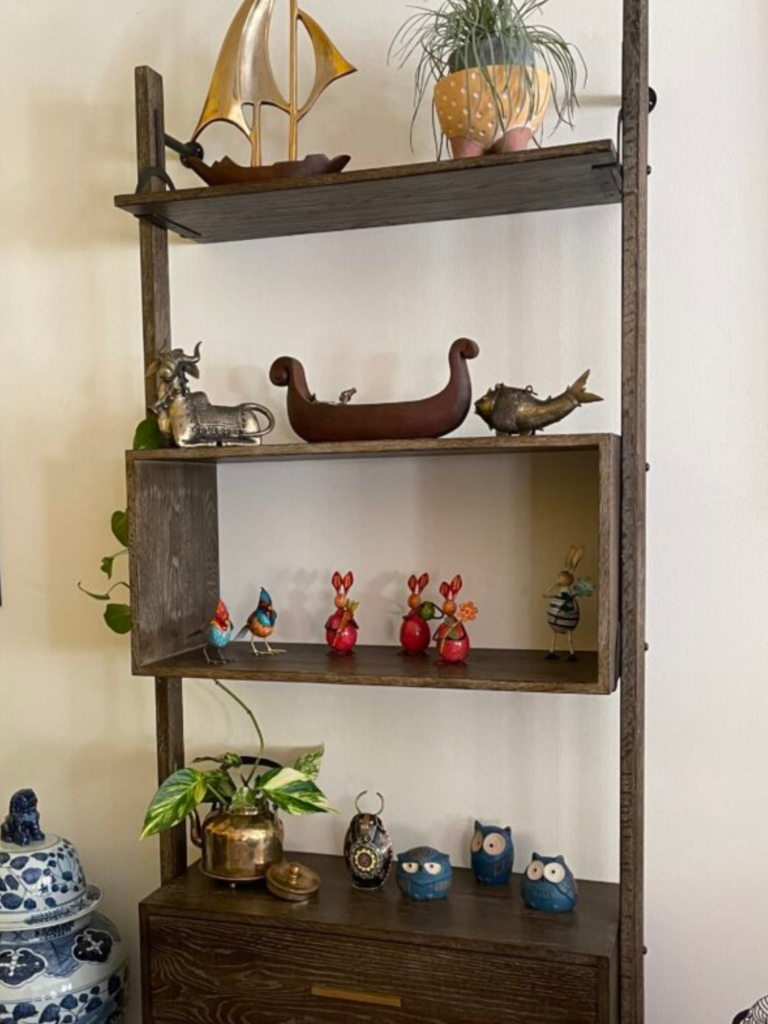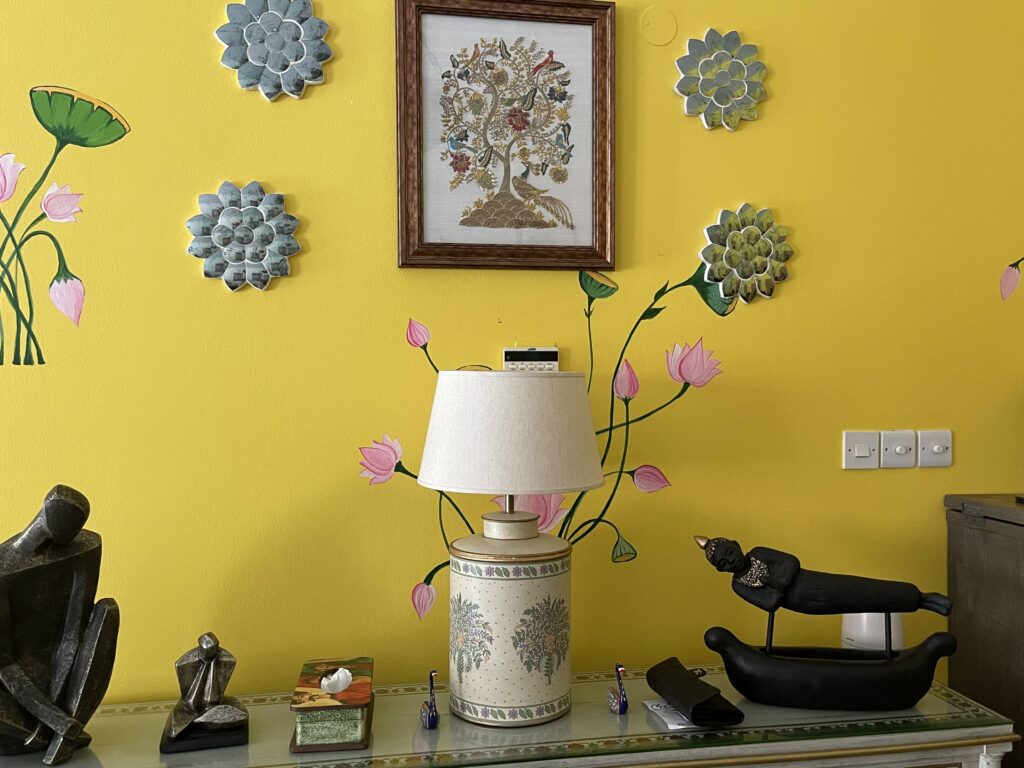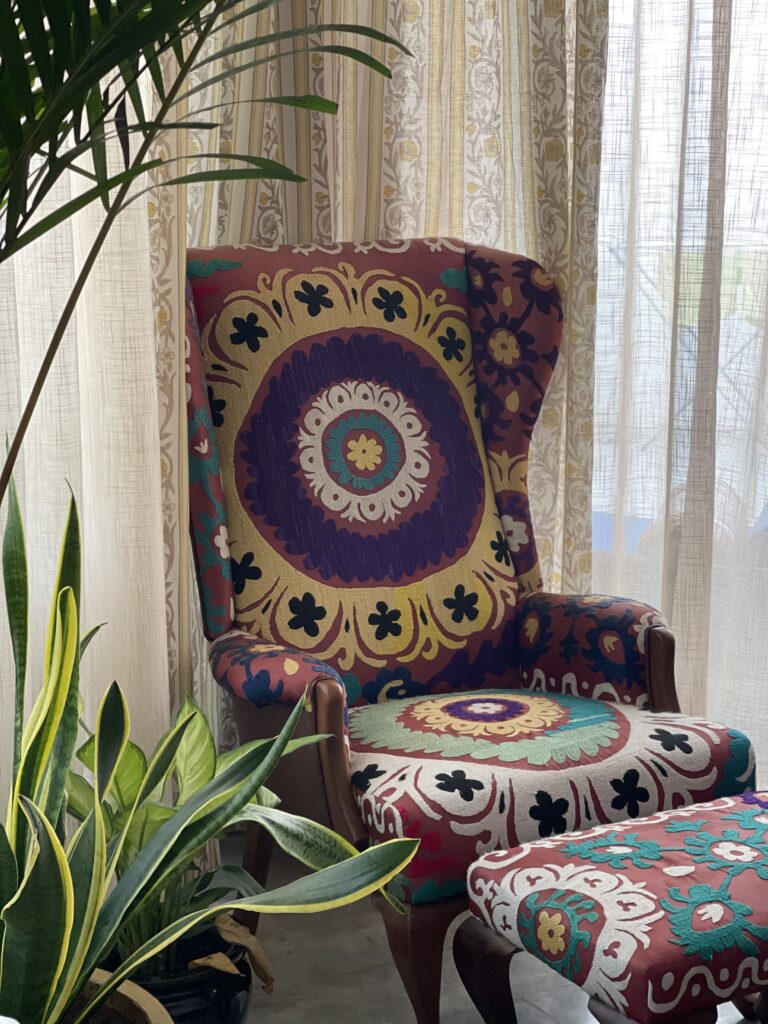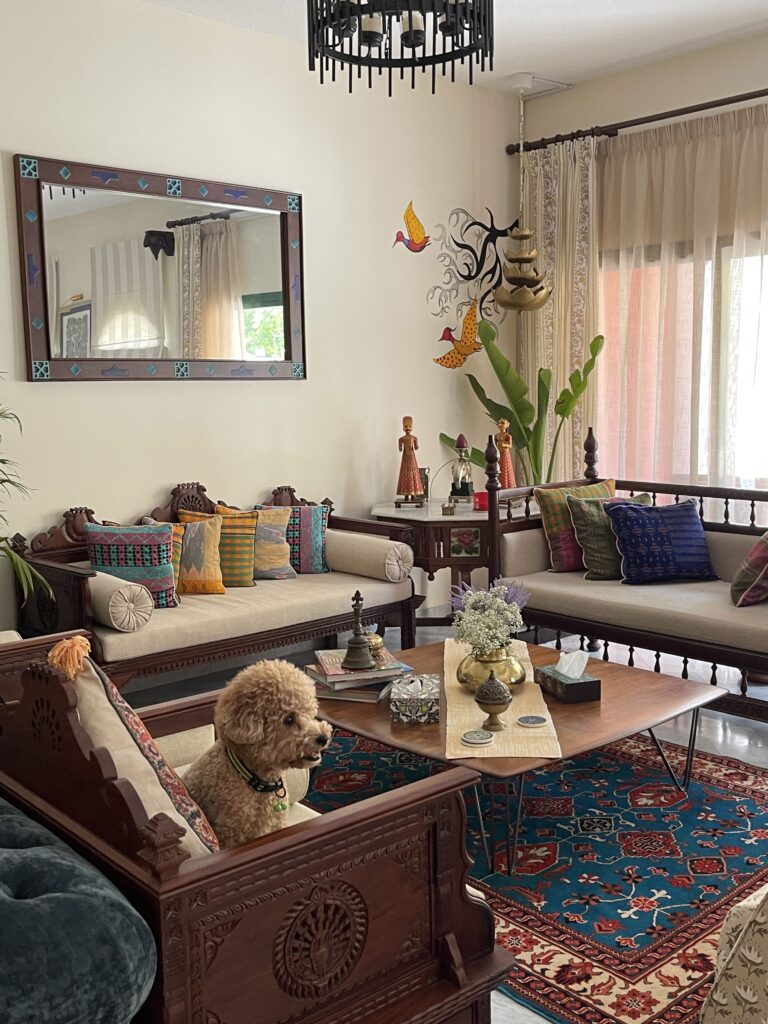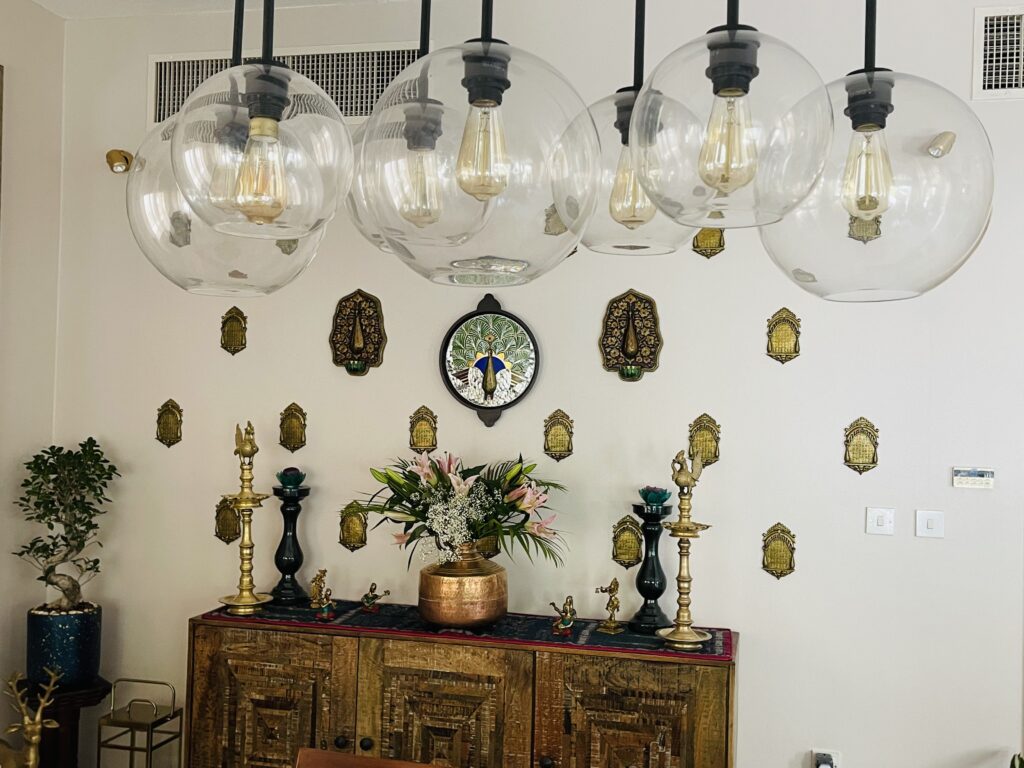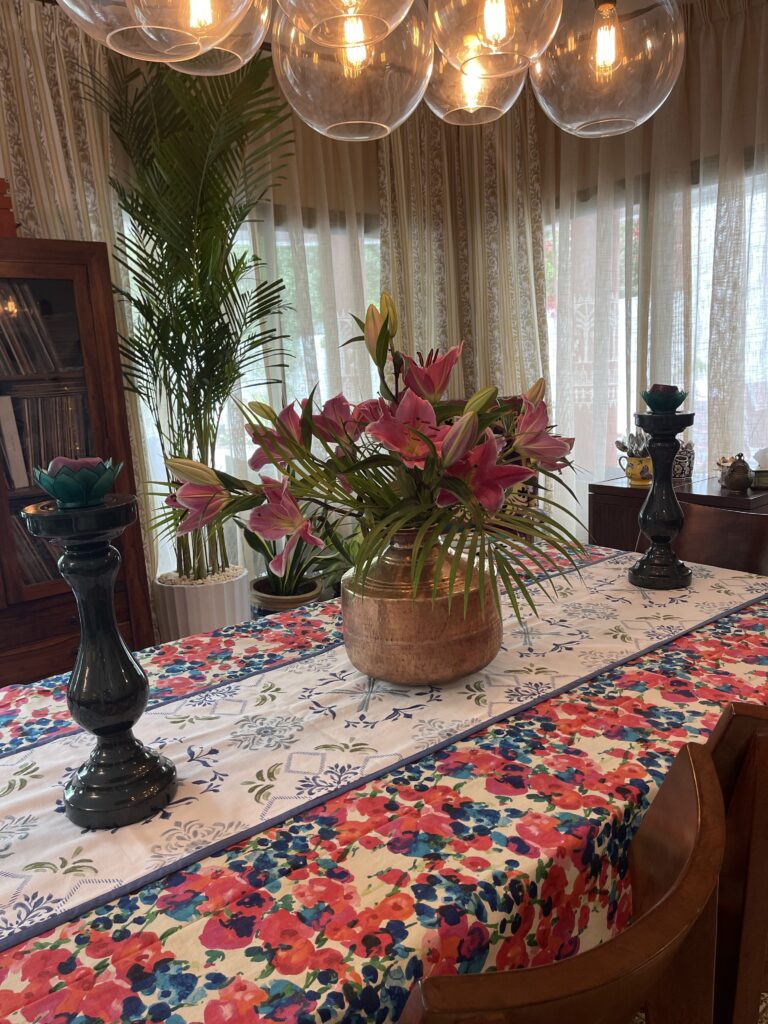 Link to Prameela's Palakkad Home Tour
Did you enjoy this home tour? I am glad to inform you that Prameela's Palakkad home pictures are also on this blog. Head here for a quick peek at this lovely home with Tanjore Paintings and Attangundi tiles. Follow the link in the image caption below.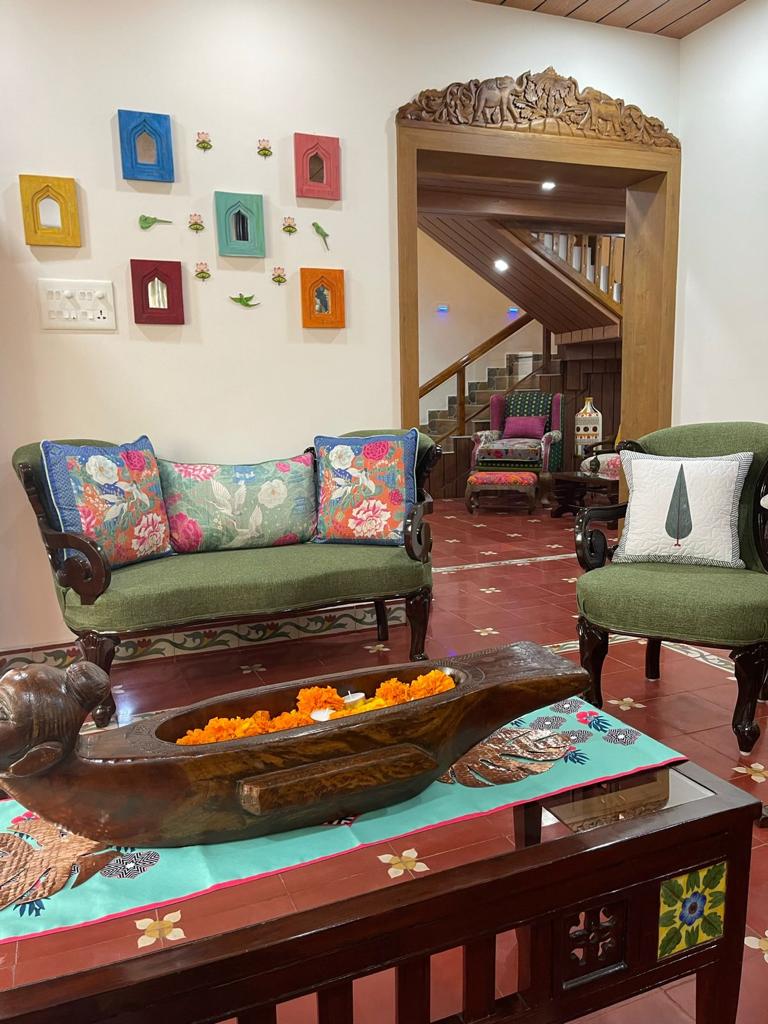 If you wish to save any of these pictures, just head to our Pinterest board (we have already pinned these up there), and pin away!