Radhika Yuvaraj whose home you can see in this The Keybunch decor blog post is so passionate about antiques that she decided to help source them for friends and family. She says, "I have always loved heritage decor, antiques and upcycled furniture. And I strongly believe in the renewal of the traditional aesthetic in a modern context and work towards making this more accessible to people."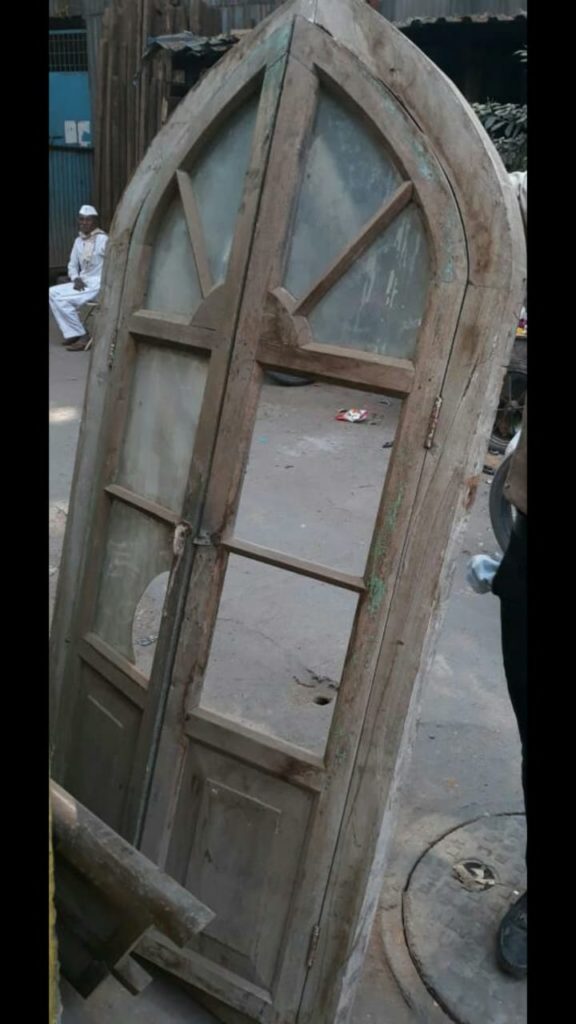 It's not surprising then that in the midst of this antiquing, she comes across gorgeous pieces and often laments that she cannot use them in her home as her home is already "full" of bygone years'treasures. An old church door was one such find, and when her clients didn't want it – it looked old, dusty and like a lot of work was needed to restore it – Radhika gave in to the temptation and decided to do something with it.
If you have seen her home tour (link above) you might remember this pic – of an alcove she had created at the top of the stairs. This is the space that was used for the makeover.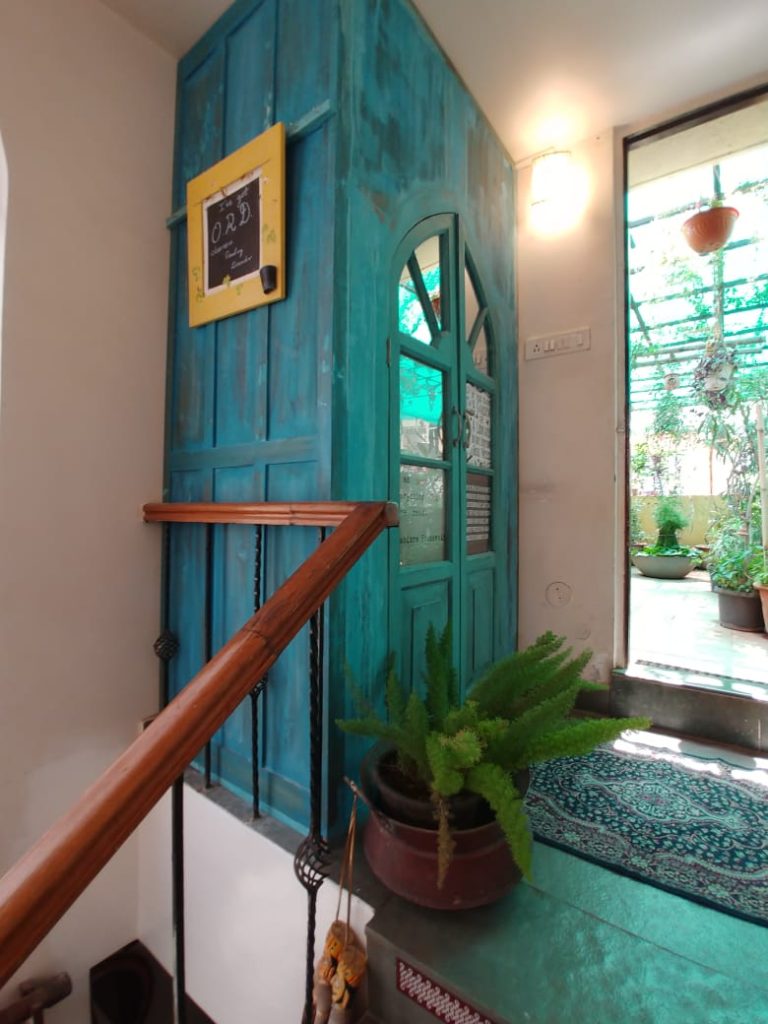 Radhika decided to build a library in this space and use the church door at the entrance. A brilliant idea, and one that would be a huge project at my place, but Radhika refers to it as a mini project! Oh yea!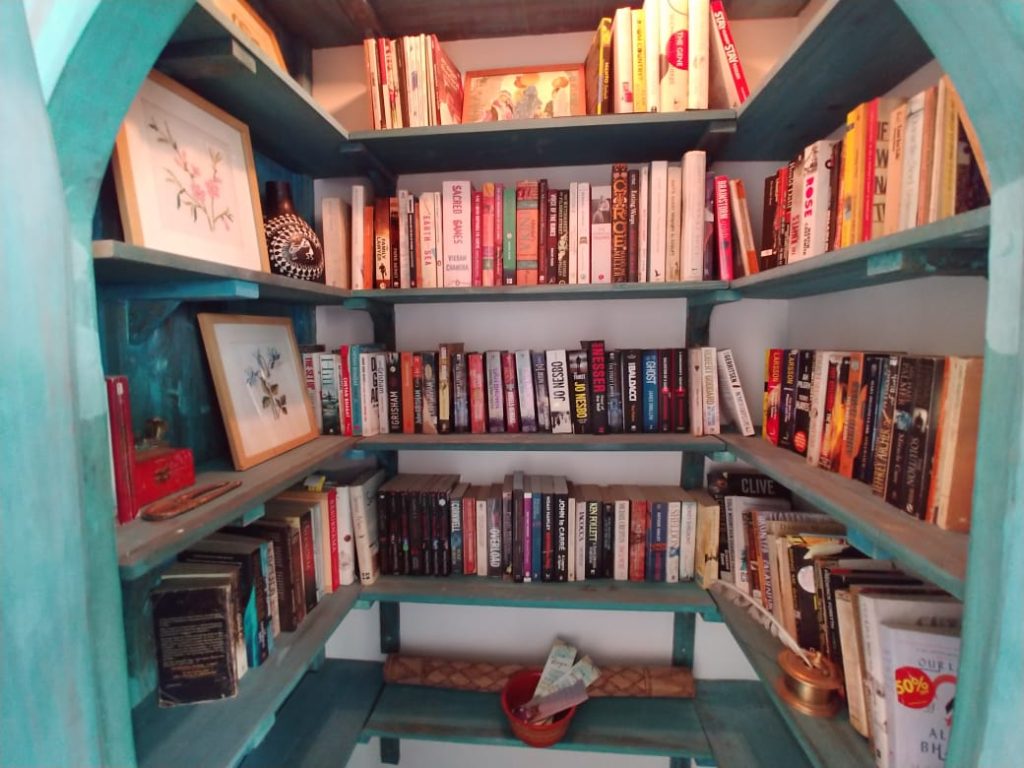 The best thing about this space is that she chose to color it blue. It's a space that beckons to you, and a brilliant example of an ingenious makeover that all began with a salvaged church door!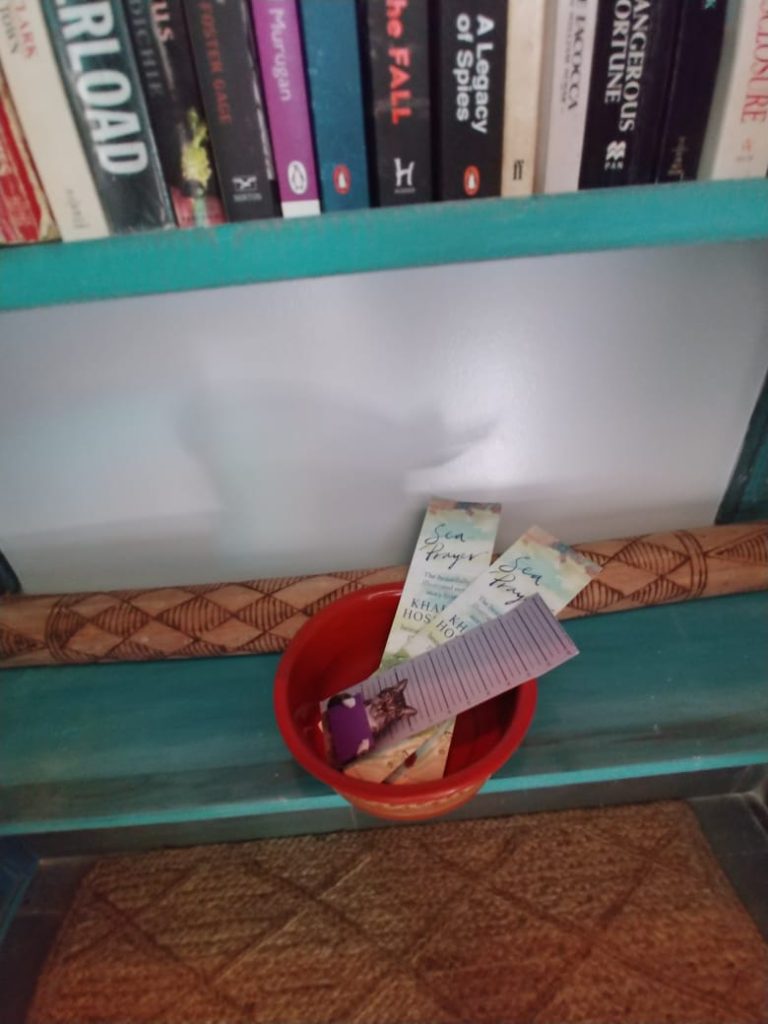 A rug, and some shelves complete the library space beautifully.
And the pièce de résistance is of course the church door – decked up with some quotes that give a fair idea of whats inside!
Have you any stunning makeover stories? Send us the before and after and if we love it, we will share it here.
Stay tuned for some beautiful home tours coming up here. And do follow us on Instagram where we will be posting a few images to whet your decor appetites even before the tours go live!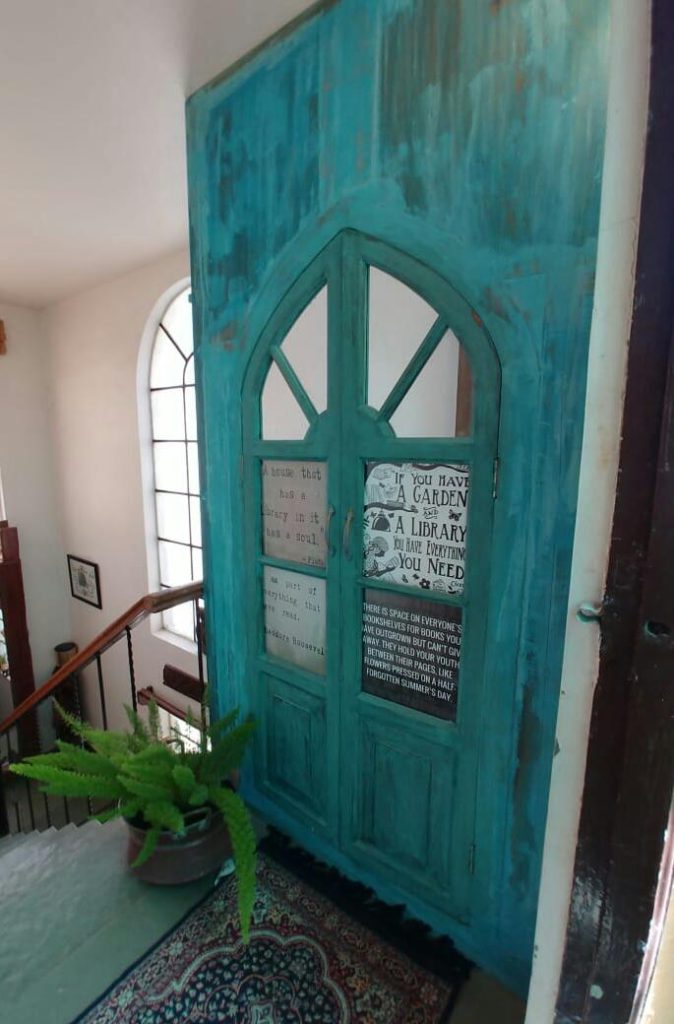 Do share your makeover stories with us. The best stories will be featured on this blog.