How can you live mindfully this monsoon season? Here is a monsoon guide based on what works for me, for both decor and living choices!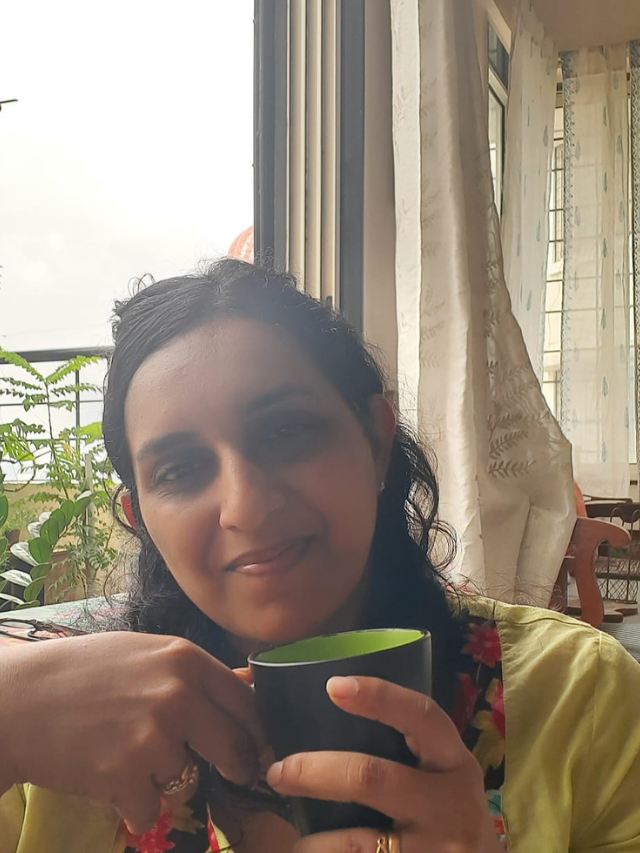 I am a huge fan of the monsoons but I detest the dampness that comes along with it. However, with some simple steps you can easily keep your home warm and dry, and free of musty odors, while you don't miss out on the fun!
Entryway decor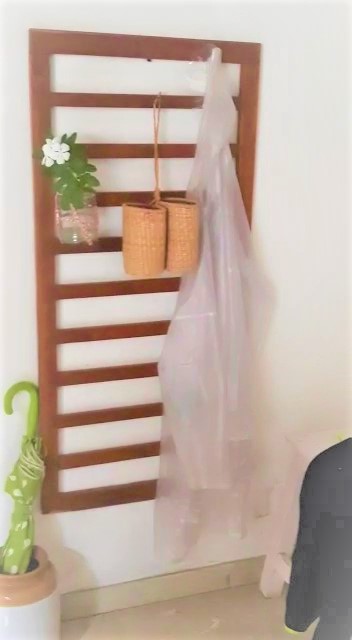 Monsoons need a solid entryway plan. You want someplace to catch all the wet items like umbrellas, shoes and raincoats. I have a little corridor leading up to my apartment door, so the first stop for my family is at this umbrella, shoes and raincoat check. It is right next to a water outlet, so the drip is taken care of!
Next we walk to our doorway where there are sanitizers and mask holders.
Make sure you have an absorbent rug to catch the last of the wetness from the feet before they walk indoors to a clean, dry home.
Pack up living area rugs and carpets
Rugs and heavy carpets attract moisture and can get damp and musty. It is best to store these away. For the monsoons, if you must have rugs, keep them in a light organic or eco-friendly fabric.
Make window decor light and breezy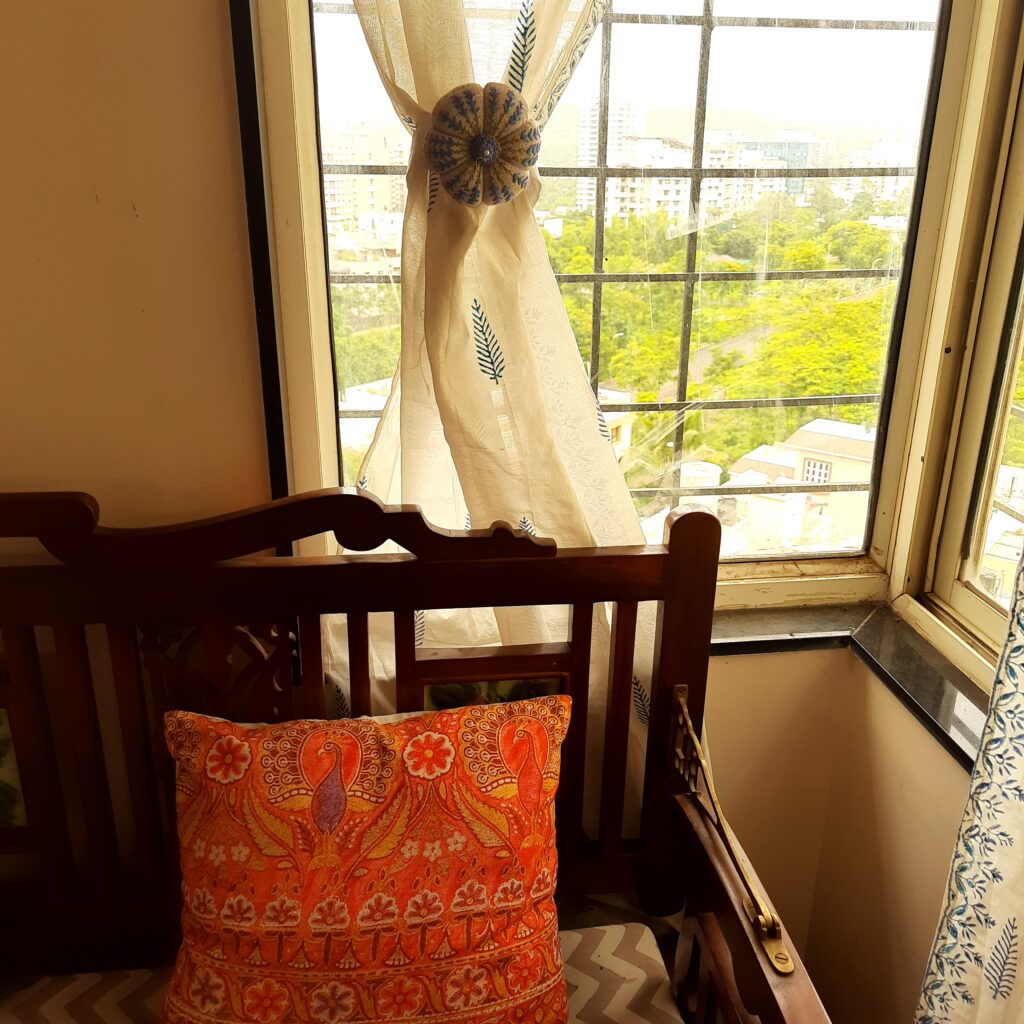 One of the joys of the monsoons is to be able to sit at a window with a hot cuppa and watch the rains. I keep my fabrics for curtains light and fuss-freepack up the sheers too! You need light, washable fabric that is not see -through.
Keep the cushions and couch cozy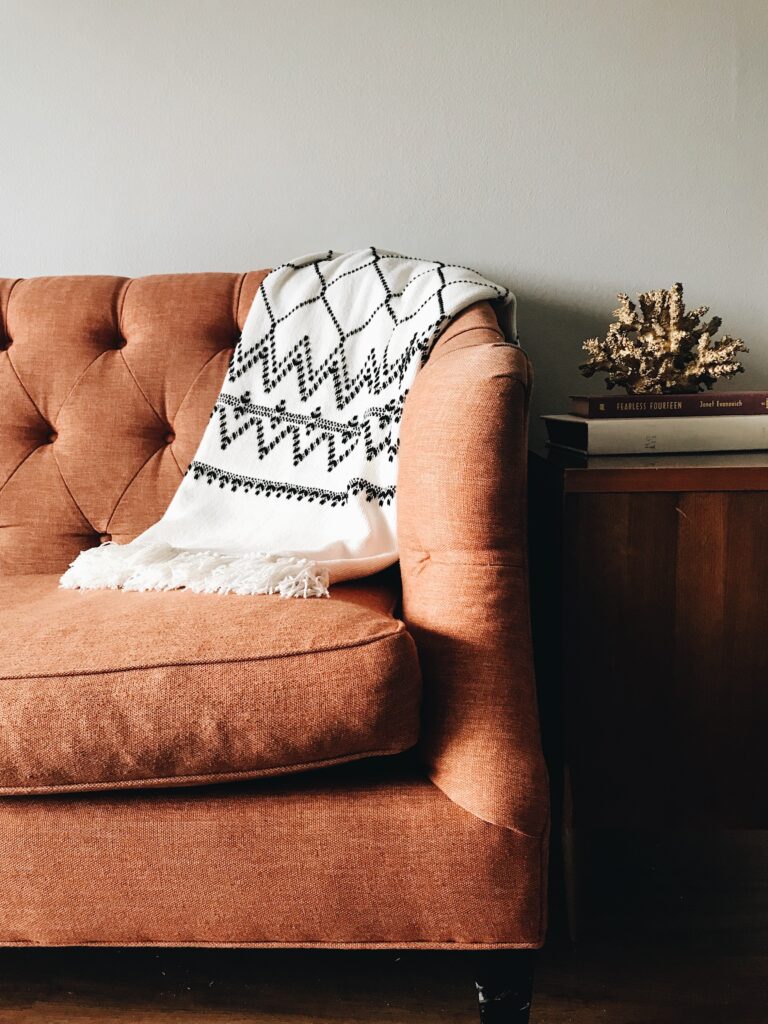 Cushions can instantly add a touch of cozy vibes to a space. Also drape the couch with a light throw, to up the style and coziness quotient. It also comes in handy when you settle down on a rainy day to read or watch netflix.
Candles for that lovely yellow flicker that gives you an instant feeling of warmth
While candles can add a lot of ambiance to a space, make sure you are using beeswax candle and not paraffin wax candles. The latter is not good for your health. While I am talking about candles, I love my USB chargeable lighter. You may want to try it out.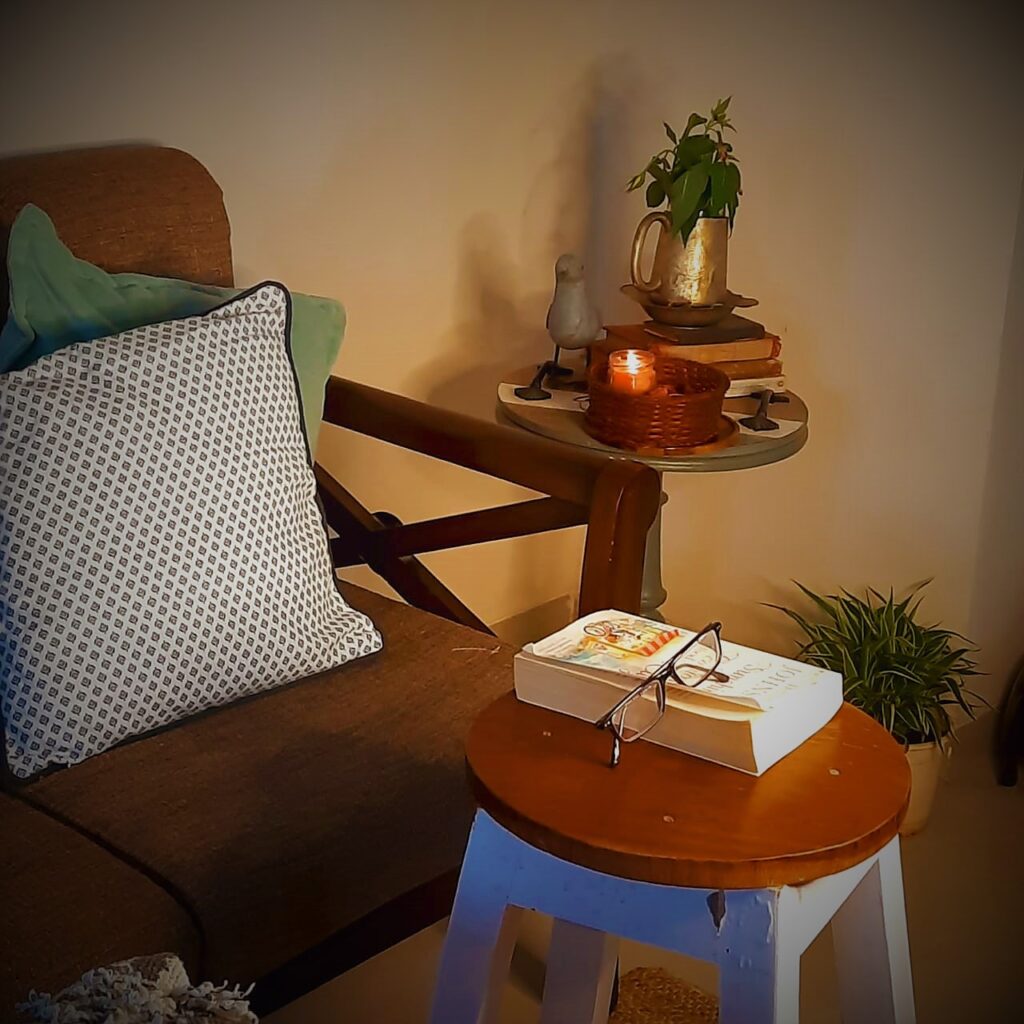 Chai, coffee or something hot to sip on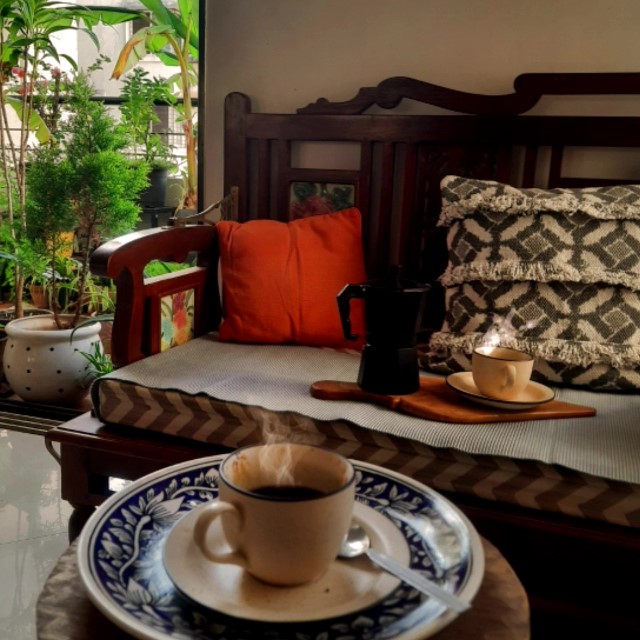 Whenever it rains, I love to sip on something hot. Chai and coffee may not be the best options. Sometimes a simple cup of jaggery and ginger tea can really work!
Use lightweight hamam towels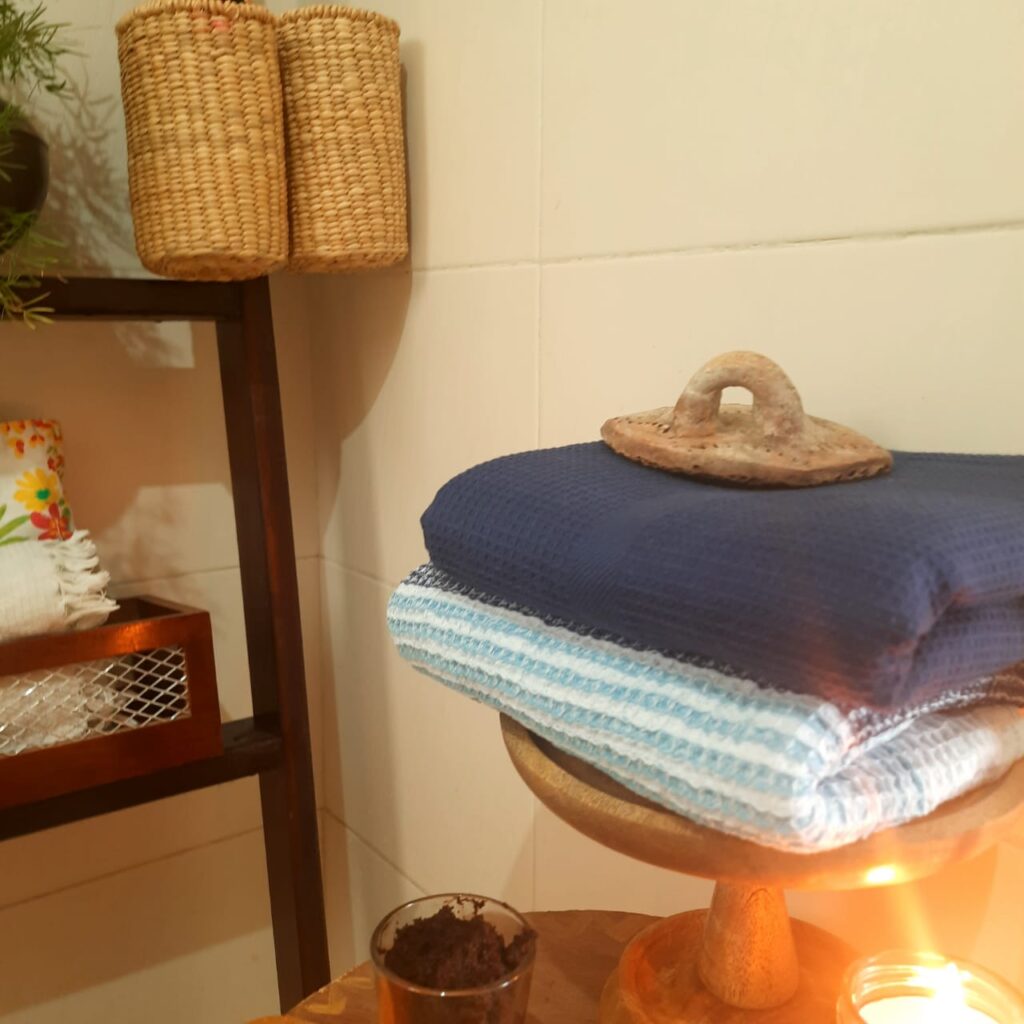 One of the first things I do when the monsoon arrives is, switch up the towels. Light, hamam towels are indigenous to India, and they dry quickly. They also come in lovely colours these days. The blue waffle design one is from Thoppia, an Indian lifestyle brand. You can also get more generic ones at co-optex stores, and other handloom stores. I also love the foot scrubber that I picked up at a Dastakar fair. It is made of terracotta.
Wet rain spots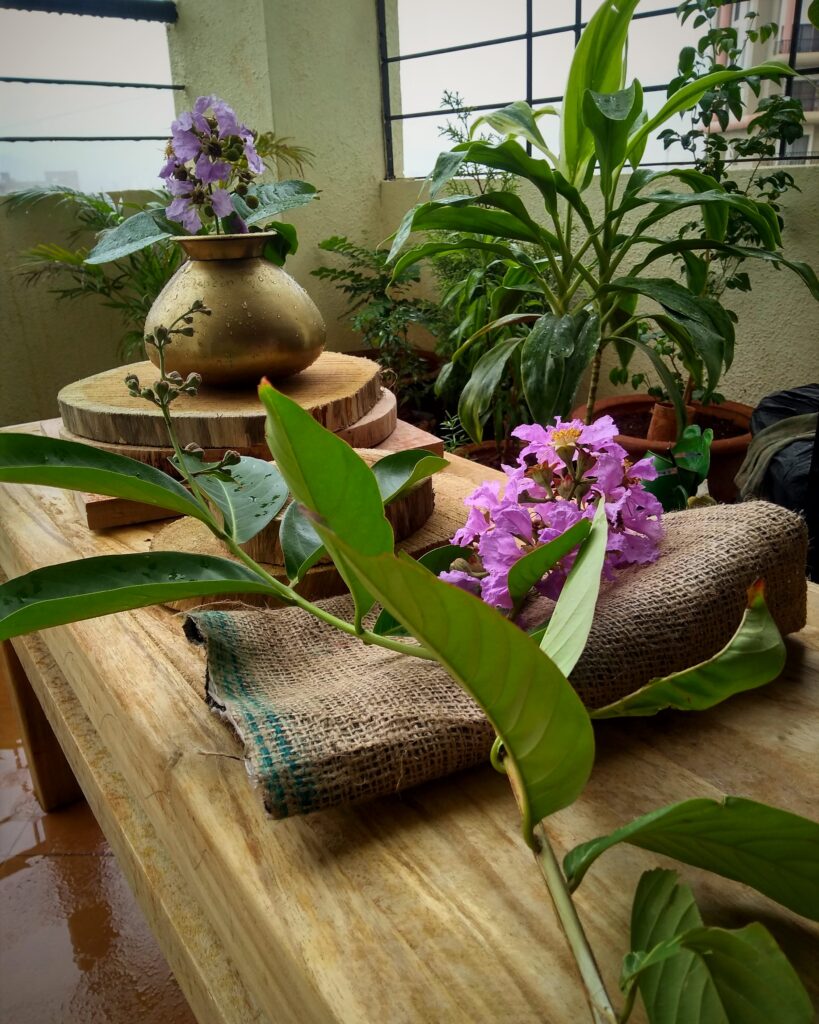 I sometimes like to enjoy the rain on my skin, which is why I demarcate my living space. The balcony has no roof so it acts like our wet spot – where we can just sit outside and enjoy the rain, without worrying about getting the dampness indoors.
Here's a feel of the monsoons at my apartment
WANT TO READ MORE MONSOON-RELATED POSTS ON THIS BLOG?