Are you guys enjoying the monsoons? I am! It's been pouring non-stop in Pune and I even went for a long walk in the rain today. It's an awesome feeling, but I am afraid I got strange looks from the more sedate crowd who preferred to enjoy the rain in their raincoats and umbrellas. Talking about the monsoons, who doesn't have puddles and messes in their entryways during this season? Today I want to direct you to my article on MyBigRedBag.com where I talk about entryway decor tips. I have also shared this monsoon moodboard there, so do hop on to MyBigRedBag and show me some comment love 🙂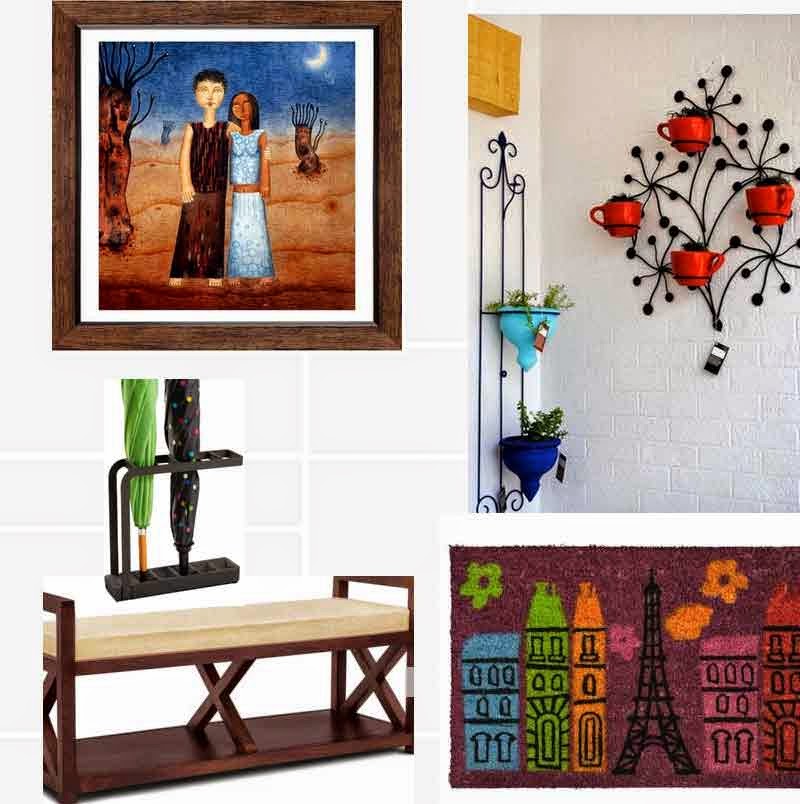 Hop on to MyBigRedBag to get the price and other details for products
featured in this moodboard!
Also check out, Slapdash Harmony in your Home.