When Pantone announced the color of the year, I was beside myself with joy. The colour of the year 2019 – Living Coral – is the colour of the design on my blog's masthead! How cool is that!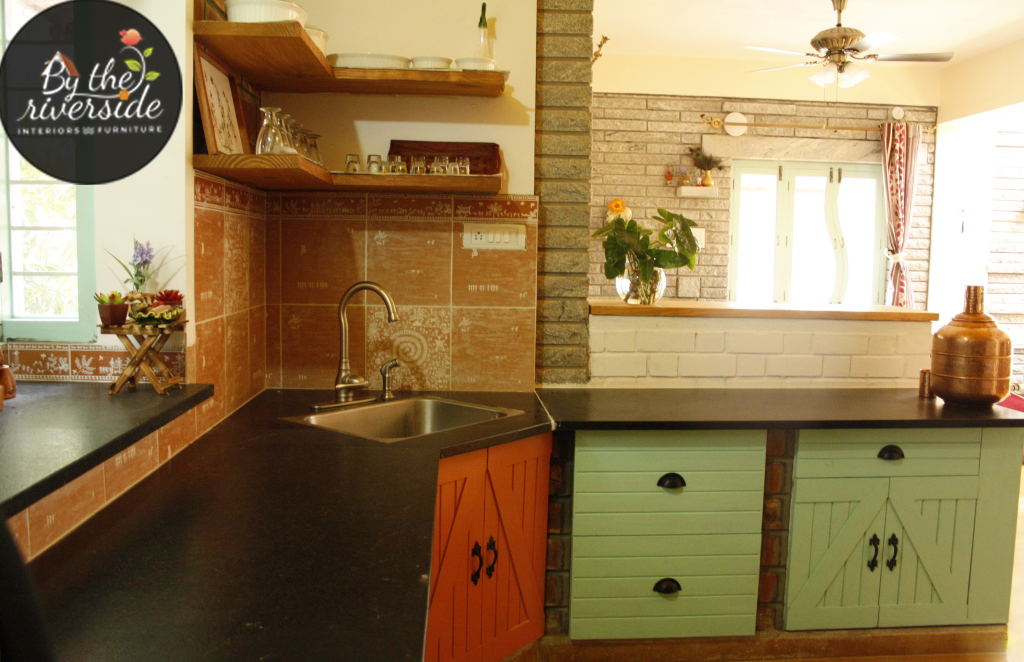 The colour of the year is fresh, exciting and opens up untold decorating opportunities.
I couldn't wait to write this post with images curated from Pinterest, and give you my picks on the best ways to incorporate Living Coral in our homes.
I do feel strongly that this is not a colour that should be used in large doses, as its beauty is most potent in small spurts. It should not shock or overwhelm, so I highly recommend that you use it only in one of these ways per room! There's a bonus tip at the end of the post too.
Use Living Coral on accent walls or floor rugs
While I am not a big fan of accent walls, I must say Living Coral is probably one of few colours that looks great as an accent wall! Add a bit of texture or molding to the wall and it will look even better!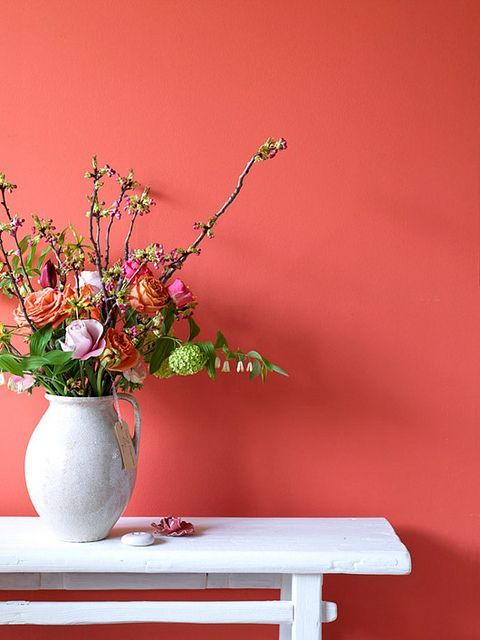 As you can see from this pic, Living Coral pairs brilliantly with white and leaf green. And an accent wall in this colour really works!

An alternative to an accent wall is a beautiful rug in this colour.

Try an ombre look for your wall or rug for a different take on this colour!

Sharon DSouza
Use Living Coral on doors!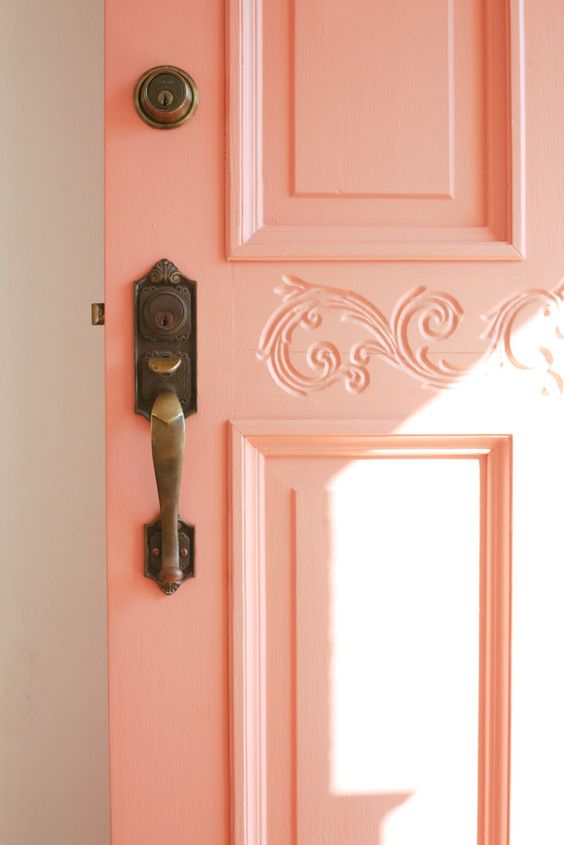 This one has my heart! Imagine coming home to this door every evening, after a long day at work! If this becomes your front door, paint the inside walls grey and the outside walls white! Both these colours will bring out the best in your coral coloured door!
Use Living Coral on an upholstered accent furniture piece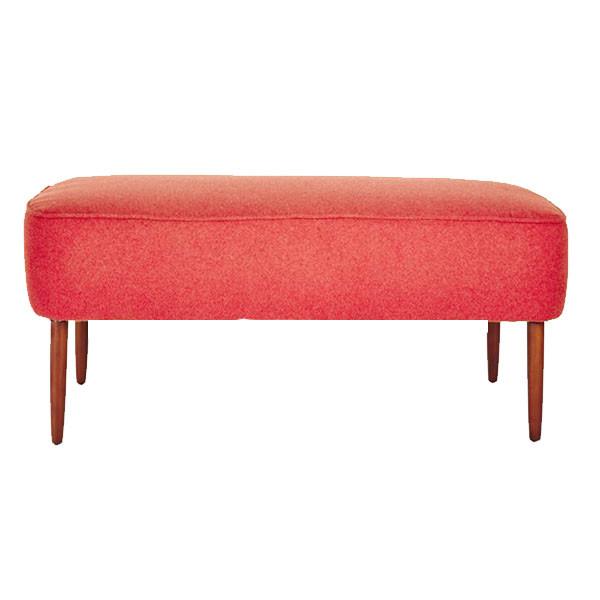 This upholstered beauty is available in India! It is a Zufolo product, so head to their website and check it out! I recommend touches of light blue when you have coral furniture pieces. Light blue and coral naturally co-exist in the sea, so do colours like aqua, turqoise and sea green.
Here's another example of an accent furniture piece in coral!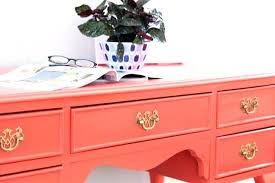 Use Living Coral in your decor accessories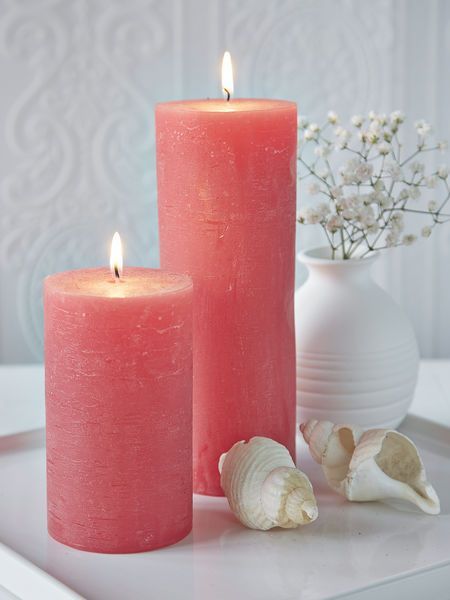 How pretty are these candles – they look their best with white accessories around them, and they are such a refreshing colour for candles!
Do not try to be conventional when it comes to accessories in Living Coral. This pile of books in Coral coloured hardback covers ties up with jute string is just gorgeous!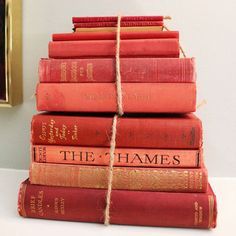 Soft furnishings in Living Coral
Curtains, cushion covers and throws in coral can add a lot of beauty to a neutral room! I cant stress enough that one (max of 2) Living Coral item in your decor is more than sufficient – do not go overboard with too many coral accessories or an entire room in this colour!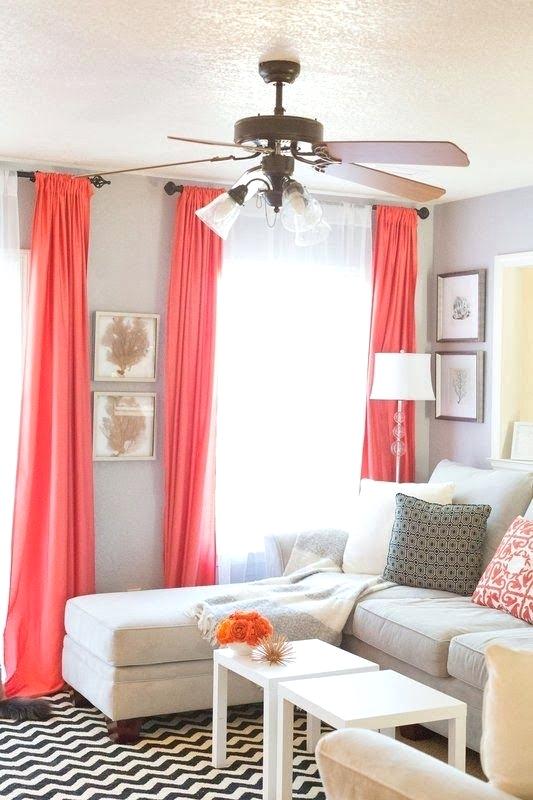 In the pic above, note that Living Coral is only on the curtains. However, tones of Peachy Orange are on the flowers and cushions too – that is clever!
Large Coral Artwork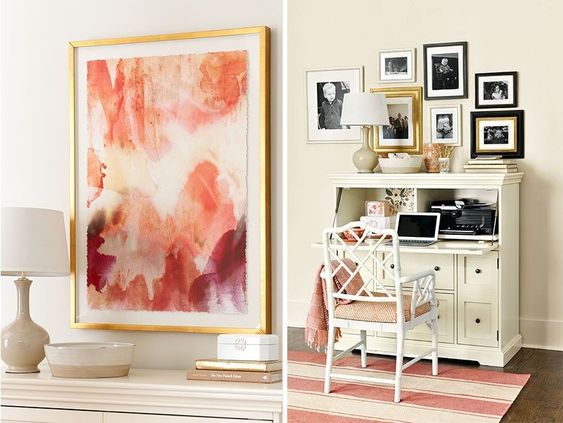 Isn't this piece of artwork pretty? Abstract art in this colour is a great choice this year!

BONUS TIP

Living Coral pairs wonderfully with metal!

SHARON DSOUZA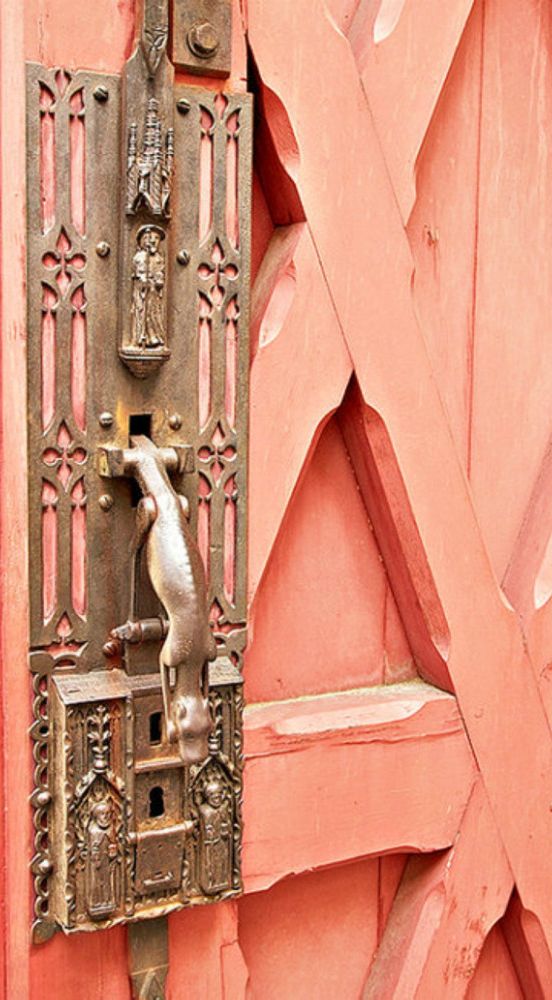 Happy Coral Living! 🙂 All these pictures are on my Pinterest Board dedicated to the Pantone Colour of the Year. Follow me on Pinterest, and follow this board to see new updates!