It's the season to be jolly and ring in lots of cheer, but not at the cost of the environment! Here are sustainable Christmas decor ideas to take you through the most wonderful time of the year, with your conscience intact.
The Christmas tree
The Christmas tree with its evergreen leaves is a symbol of continuity. Ironically, millions of trees are cut the world over, and the message is lost right there! In India, we use artificial trees. While artificial trees are multi-use, they are not exactly eco-friendly either.
"Artificial Christmas trees are commonly made from PVC or polyethylene plastics and imported from China or South Korea," explained Emily Fletcher, a sustainability expert and founder of the Australian Clean + Conscious Awards. "Both of these plastics are derived from petrochemicals and create huge greenhouse gas emissions in their manufacture."

via a HuffPost article
How to go sustainable with a tree?
If you already own an artificial tree, then reuse it. There are lots of fancy ones coming in to the market, but hold on to your money (an 8 foot tree can cost anywhere between 20000 and 75000 INR) and your impulses. Before you buy a new one, see if you can donate, or recycle your old one. You can recycle it by cutting off branches and using it in your decor, by donating it to someone in need of a tree, etc.
This is an image of our tree of 4 or 5 years. Every year, our Christmas mornings are spent in our hometown, so there is no real need for a large, fancy tree. We decorate this small tree year after year for the joy of decorating, making it a fun, family affair – with carols and goofiness, and that works brilliantly!
Another great idea is to use a potted Christmas tree, and if you have a garden, plant one permanently that you can decorate year after year.
If you want to go really sustainable, there are tons of crafty tree ideas on Pinterest – book pyramid tree for a book lover, twig tree for a forager, etc.
Solar Lights
Solar lights are one of the most do-able sustainable ideas we Indians can implement. With an abundance of sunlight, we should absolutely go solar for the Christmas tree, the Star, for outdoor cribs and other Christmas lighting.

Wreaths and decorations out of natural material
A large twig or part of a fallen branch can make a very unique panel from which to hang stockings! Natural wreaths, where you cut off branches from pine or fir trees, and not the entire tree – to make wreaths, the possibilities are endless. It is up to us to find them!
There are lots of trending sustainable, fully compostable decorations like dried orange slices in garlands, cinnamon sticks, pine cones etc. Whenever our family holidays in the mountains we pick up tons of pine cones and these are great as gifts or Christmas decor year after year!
Find some more ideas on Christmas Decorating on a Budget! in this blog post.
Gift wisely

Wholesome food gifts packed in recycled glass jars are great gifts from the heart. In case you don't cook, buy gifts that are sustainable and packaged sustainably. Tons of wasted shiny gift wrapping alone add sizeably to the landfills. If you are using a gift wrap at all, use paper, preferably re-used or plain brown paper and then decorated!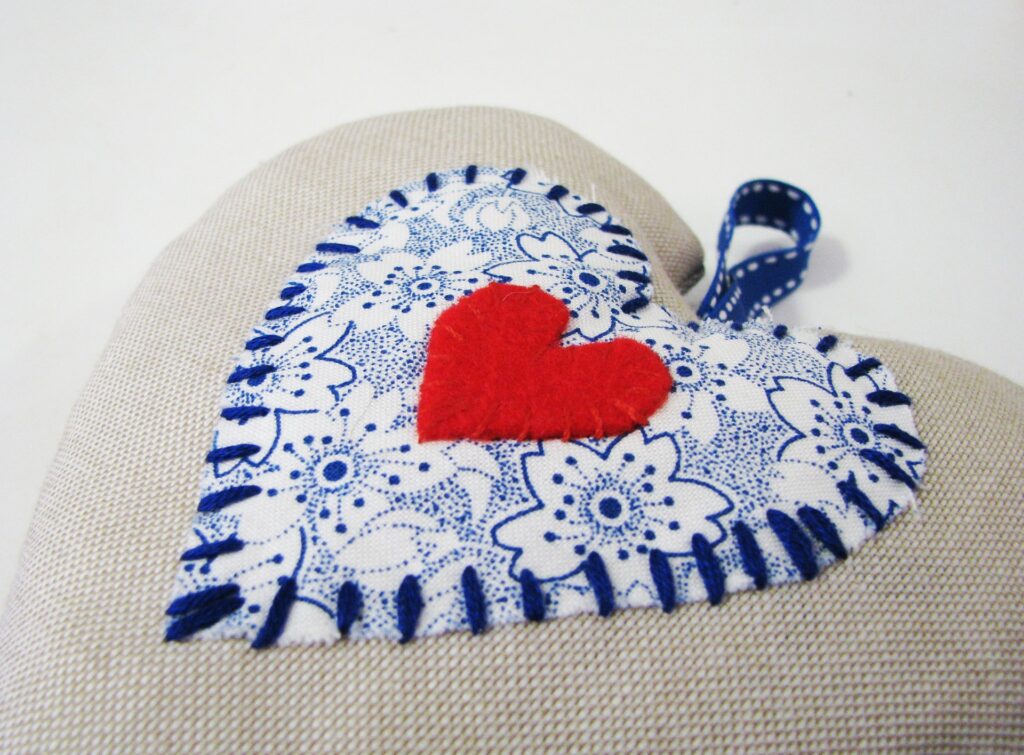 If you haven't used something gifted to you, and you think someone else has better use for it, pack it creatively and gift it to them. Recycling gifts was frowned upon in the past, but not anymore! It's our environment that needs to be saved not our egos and our self-respect!
If you are buying something new, gift sustainable ideas like collapsible tea/coffee steel tumblers that they can carry with them, and refuse paper cups or glasses when they stop at a roadside eatery or restaurant.
Christmas cards and gift tags
It is best to make your own out of old cards, recycled paper, or attractive packaging that you may have received gifts in.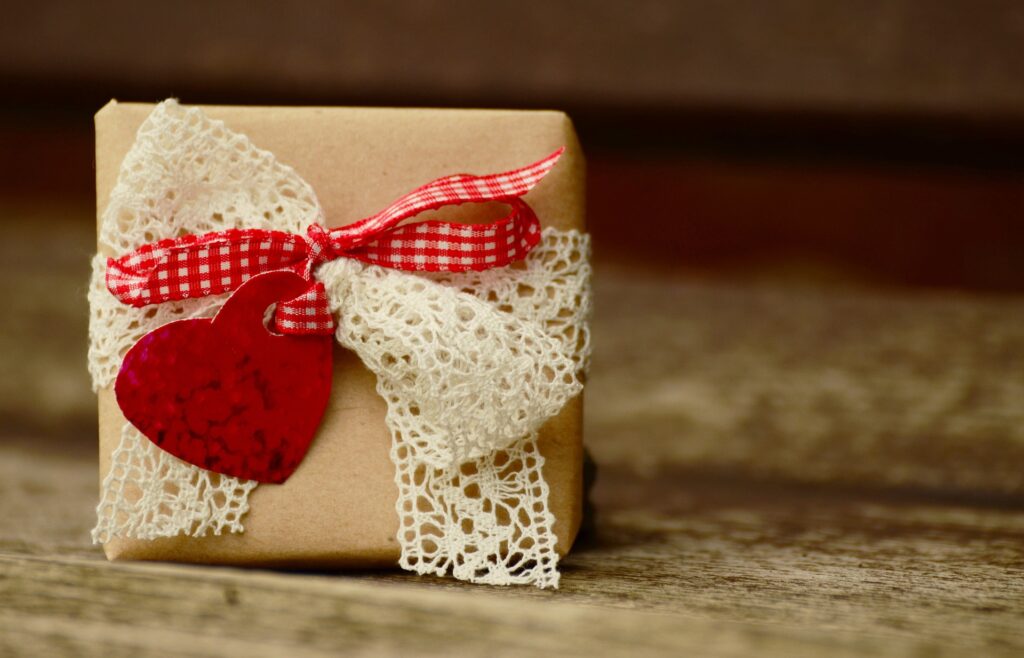 Don't waste food
This is the time of the year when a lot is cooked, and not everything is consumed. Donate leftovers or reuse them in clever new recipes.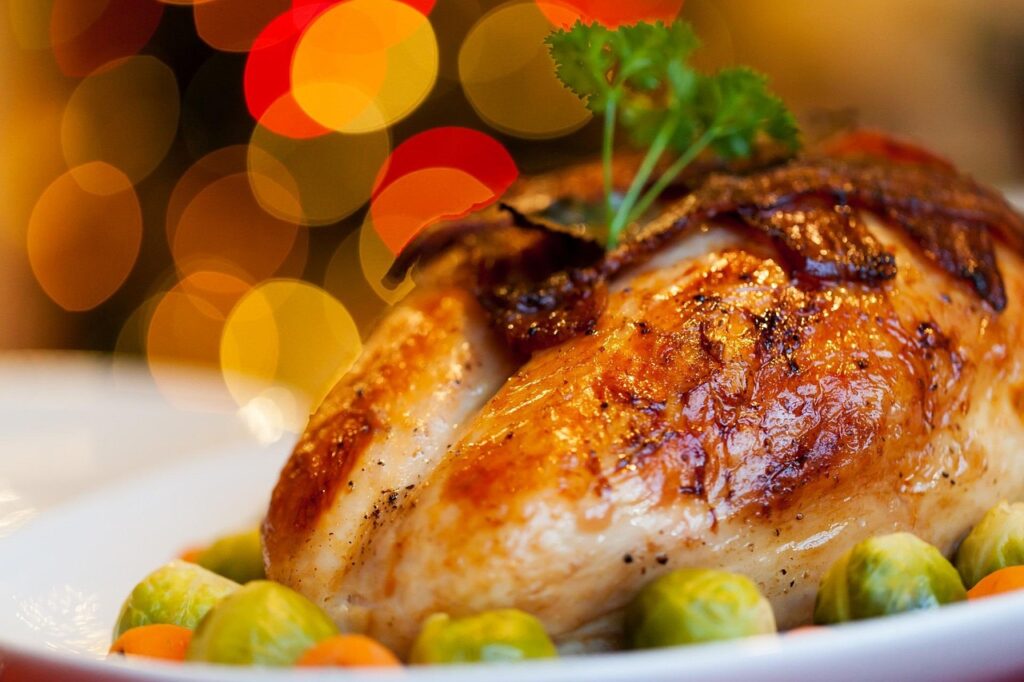 The same goes for alcoholic drinks, and other drinks and crushes. Don't load your plate at buffets. Eat only as much as you need, and taste something before you heap your plate with it. Also, use one single plate when you are at a buffet, because if every one follows this rule, we will save so much more than food when we eat out or at a friend's place.
Shop Sustainably
Shop sustainably. You can do this. Learn to ask the right questions. It is not only about how the product looks. These days, the more important questions you need to ask your vendors is where it comes from, what is it made of, how is it packaged, etc.
Our doughbowls for instance are the most sustainable things we make. The usual way to make a doughbowl is to take a big block of new wood and scoop it out, then carve it in the shape of a doughbowl. The Keybunch decor is very conscious about the waste this method generates. So we stick together waste wood leftover from making other products, and we then scoop it out, dramatically reducing the wastage. The doughbowls require a lot of time, but in the end they are absolutely worth it! Shop our doughbowls here
Encourage artisanal made
When we encourage large scale manufacturing businesses, we are in the same breath snuffing out high quality, impeccably crafted artisanal made products. When the kingdoms of old flourished, they protected and nurtured art and craft, and that is why we are left with monuments like the Taj Mahal, and the vast variety of gorgeous crafts that our country is famous for. Are we the generation that caused the demise of these great crafts?
I think not. Learn to look around and opt for artisanal over handmade. Organisations like Tvami and The Color Caravan work with talented artisans all over India, and ensure that they are paid well, never exploited. I have personally worked with Tvami to bring out my copyrighted Etikoppaka Nativity Set that is sustainably and artisanally-made using a 400 year old craft form.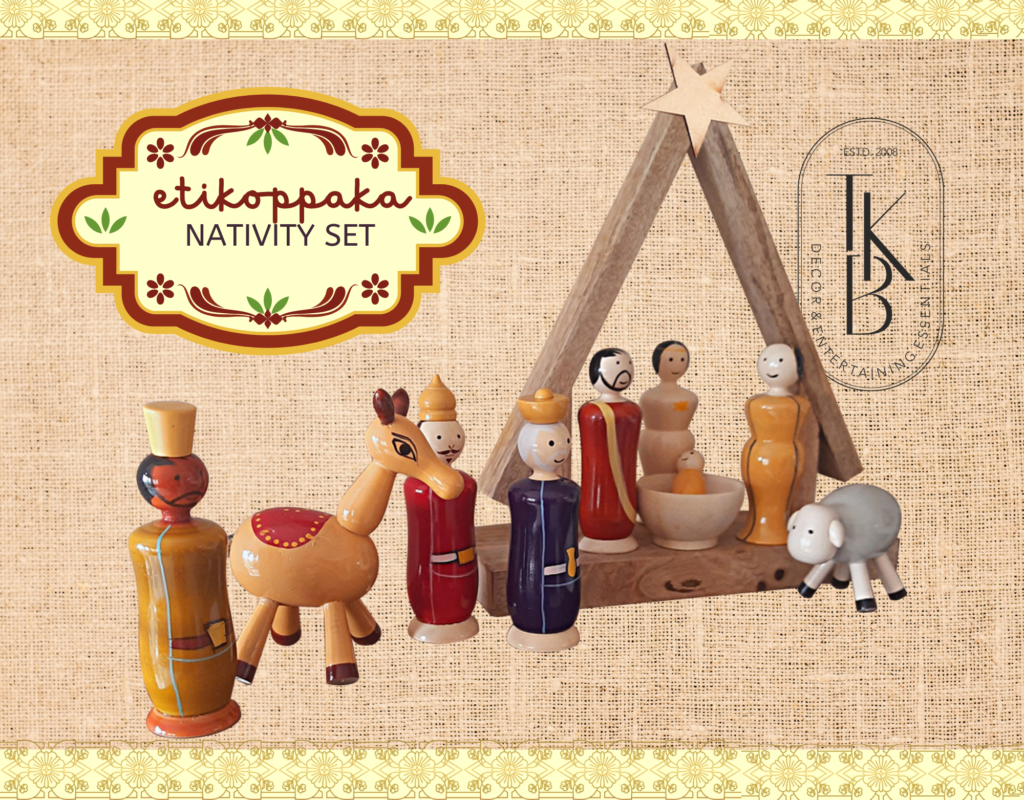 Do browse through our Christmas posts and read more about our Etikoppaka Nativity set from the link below.
Head to our Pinterest board – where we have all these images already pinned!