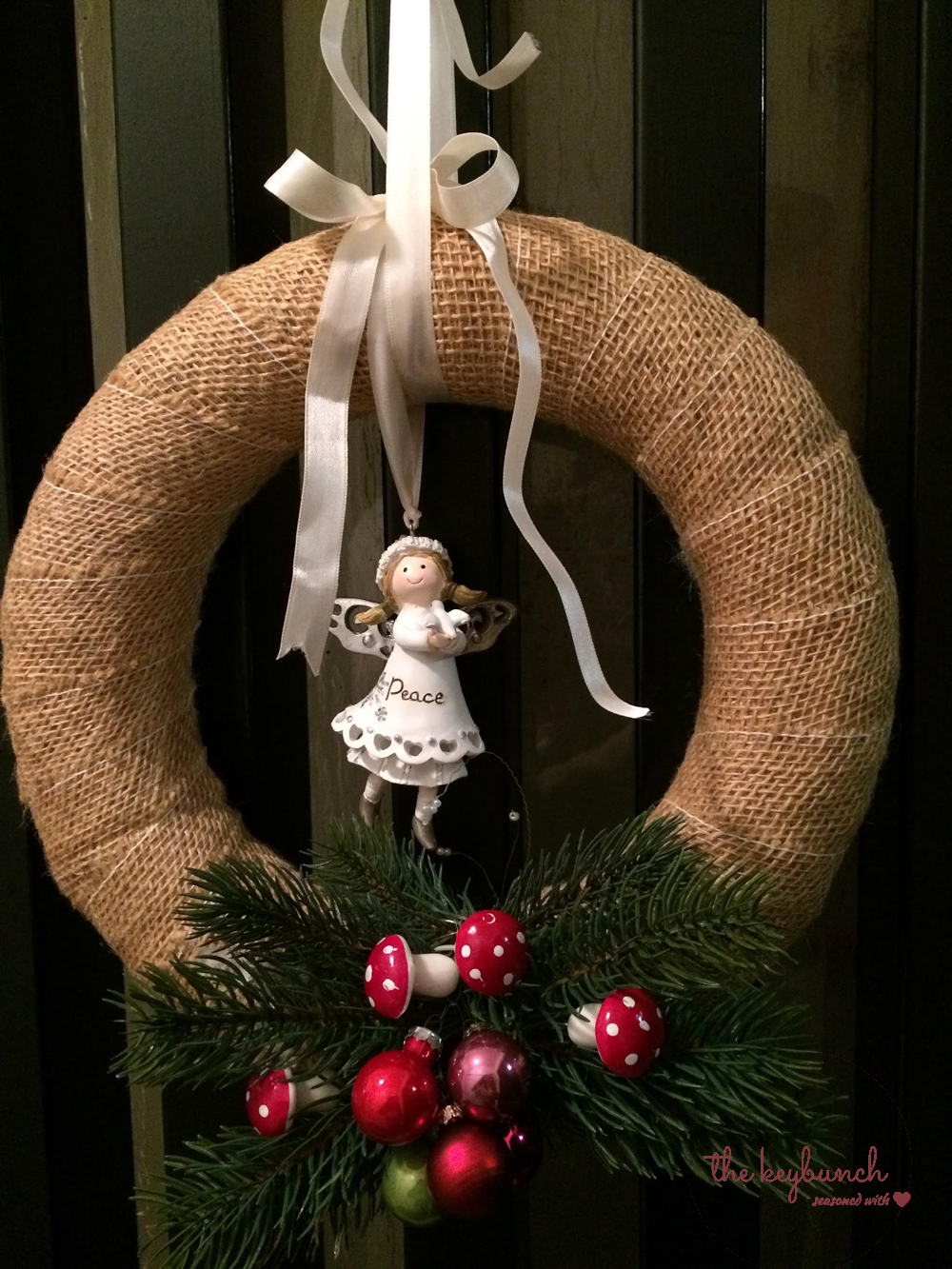 Christmas is just around the corner. Christmas decor starts from the front door, and the best way to dress up a door, is with a wreath! Here's a quick and easy wreath tutorial that anyone can do!
What you will need:
1. A straw wreath for the base (if you can't find a straw wreath in a store near you, get creative and make one. Some tried and tested bases are an old scooter tyre tube, a child's swimming floater, or an embroidery hoop fleshed up with foam, etc.
2. Burlap Ribbon (You can buy jute fabric from a craft store or online from ebay India, Amazon India or AskmeBazaar)
3. Craft Wire. I always prefer craft wire for wreaths as it is easier to change next Christmas, or even next season!
4. Christmas balls, tree sprigs, and miscellaneous decorations that you can "borrow" from your Christmas tree 🙂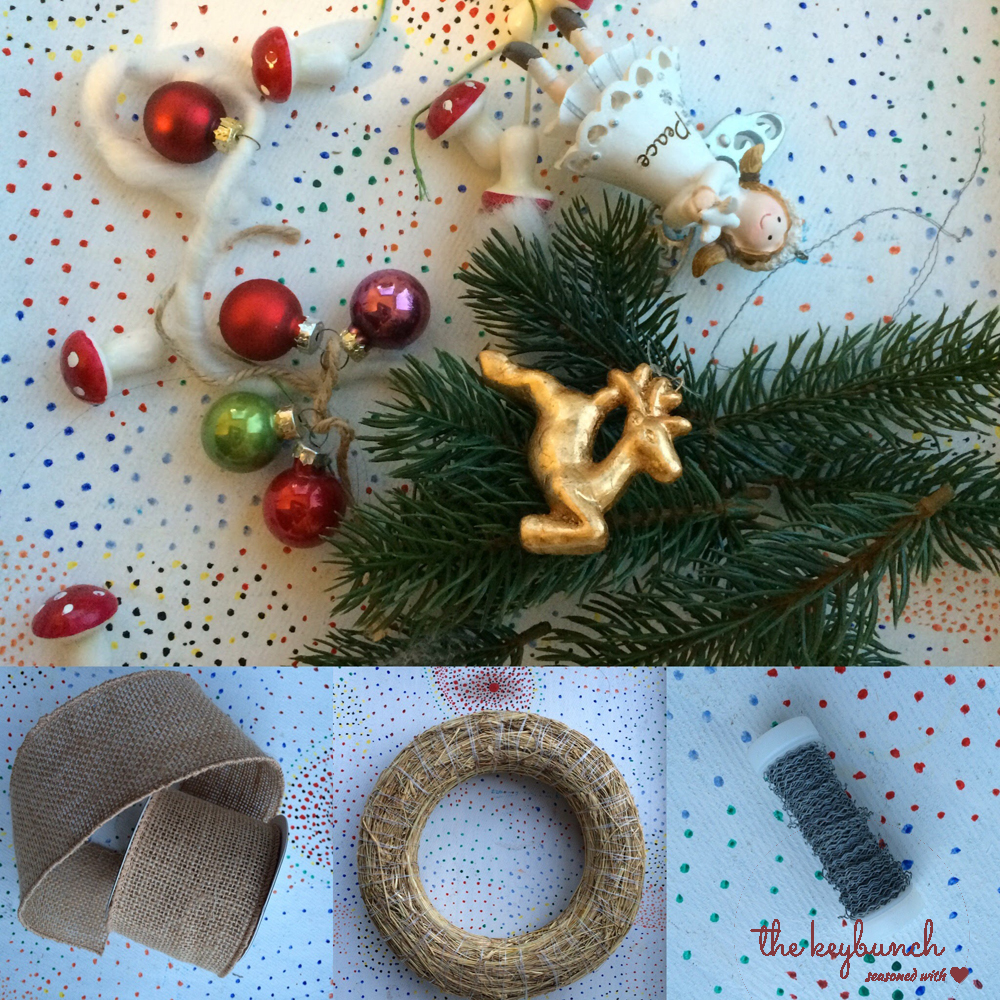 6 Easy Steps
Step 1 Wrap the straw wreath with burlap, and fix the ends with wire.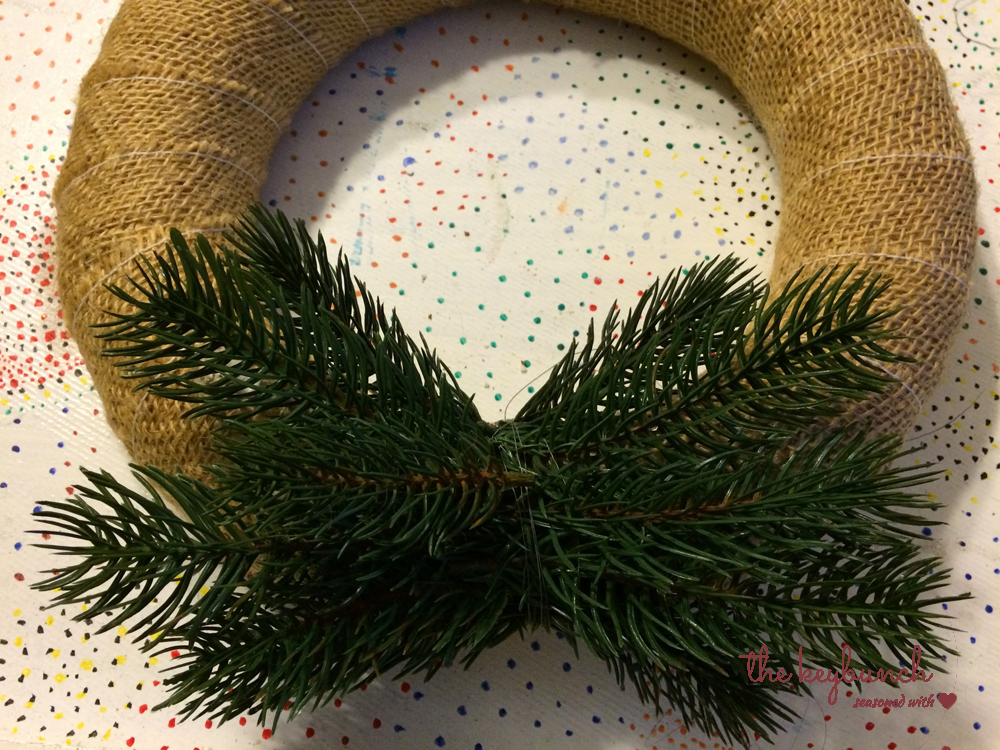 Step 2 Tightly secure the green sprigs with wire tightly. Later you can even secure other lighter decorations to these sprigs if they are secured firmly. I attached these cute looking mushrooms and the doll.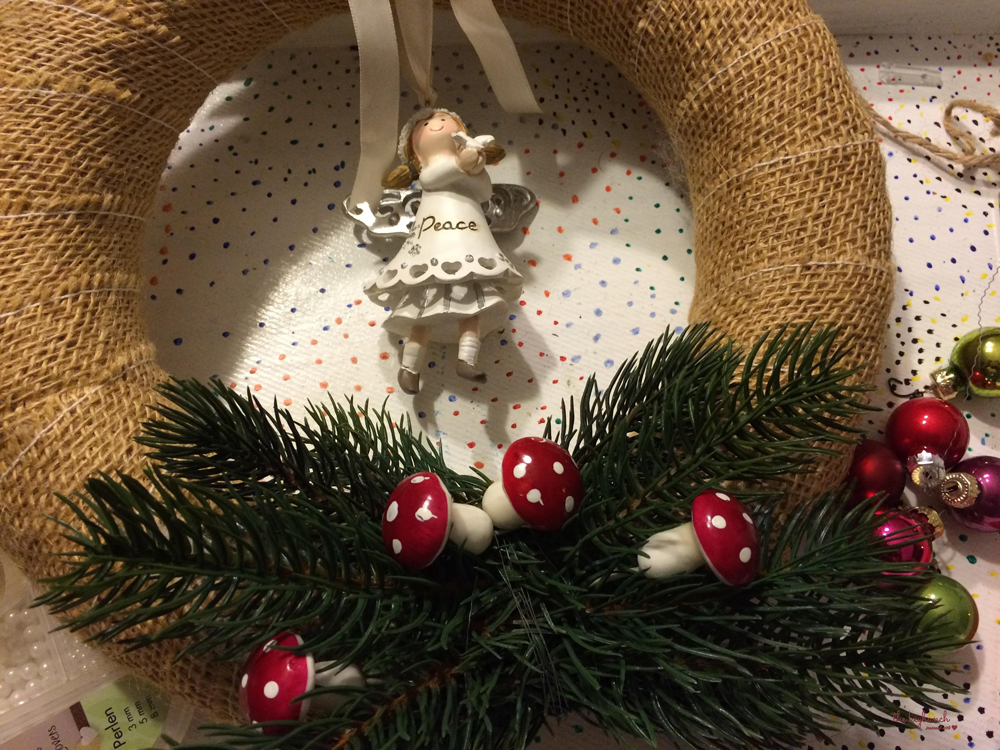 Step 3 String Christmas balls with wire into a chain.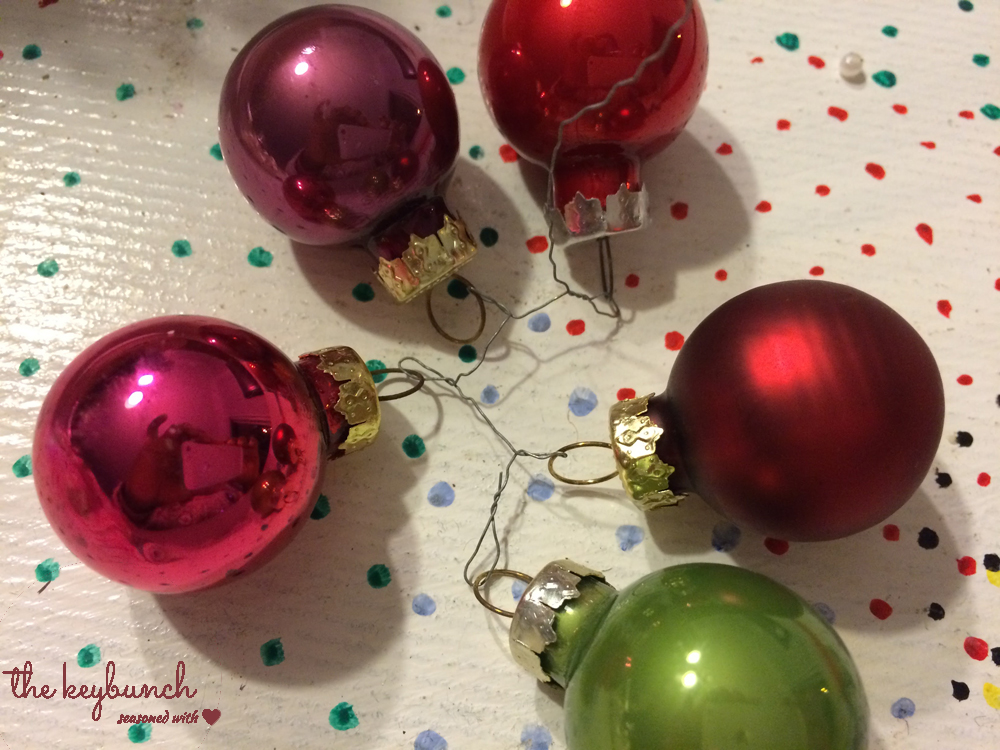 Step 4 Tie the chain of balls to the wreath.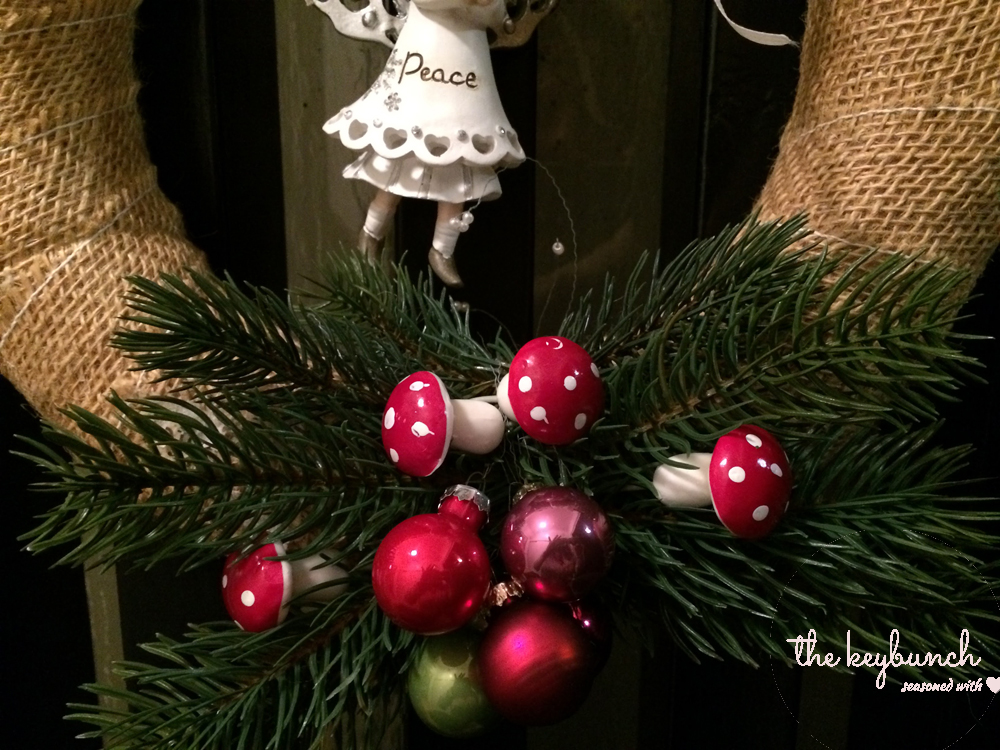 And it's as simple as that! If you try this wreath out, do tag The Keybunch when you share it on social media! We would love to see what you have tried!
Looking for more Christmas blog posts like this simple wall tree?. Click here.