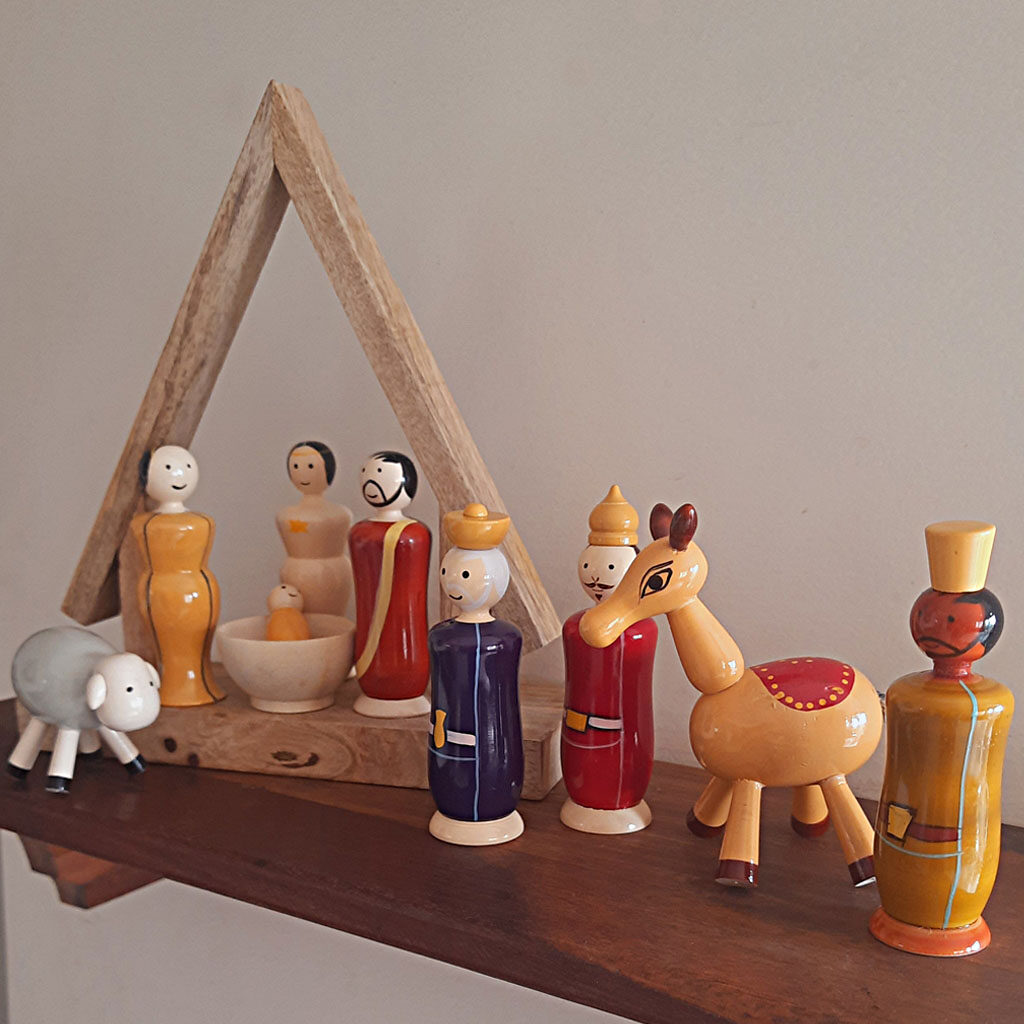 In 2021, we brought out our most stunning product – a nativity set. But not just any set. This particular set was made using a 400 year old toy making craft called Etikoppaka.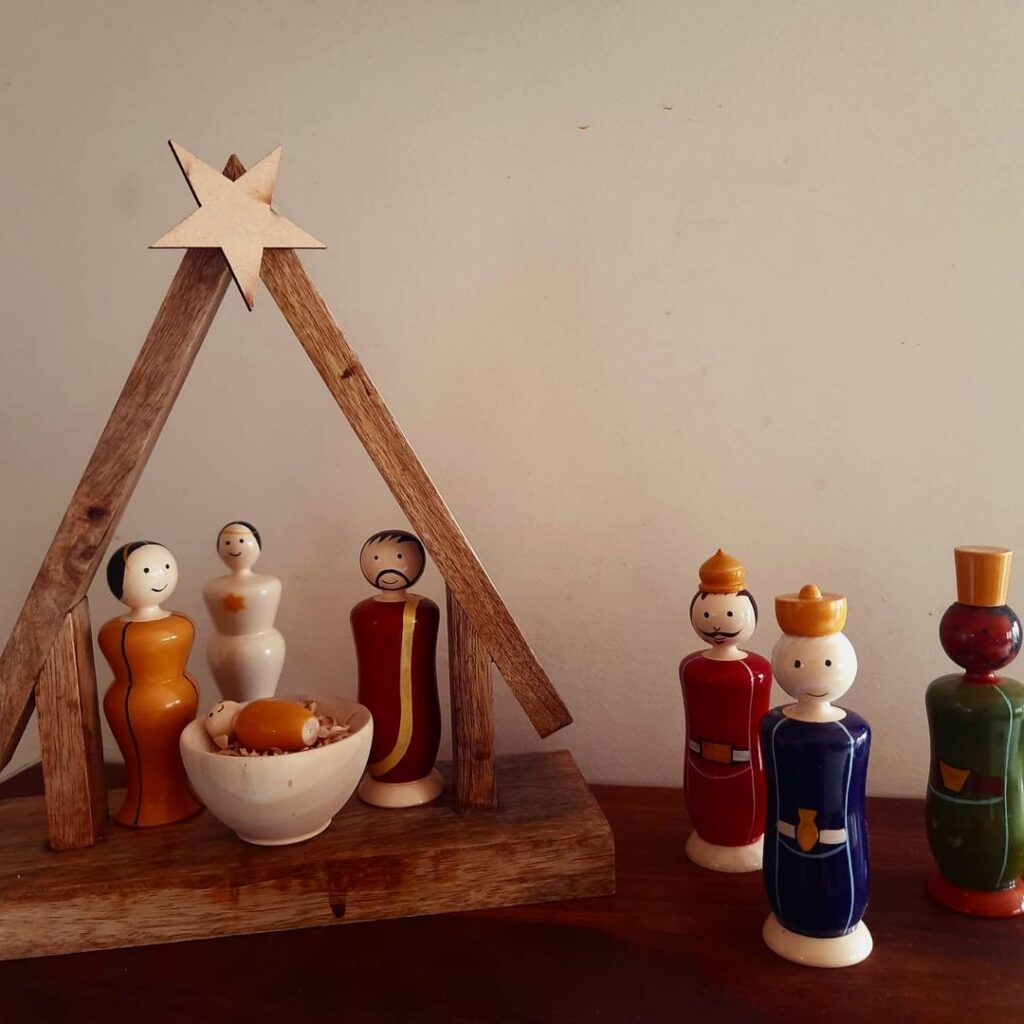 In August 2021, I had nearly given up on my dream to bring out a Christmas Nativity set that carried a flavor of India, for Christmas 2022. But that very month, I got acquainted with Tvami, and their connection with Etikoppaka artisans.
And there was no looking back! We co-created this gorgeous Etikoppaka Nativity set. Let me tell you why it is unique, and what it portays to India's Christian community.
How it all began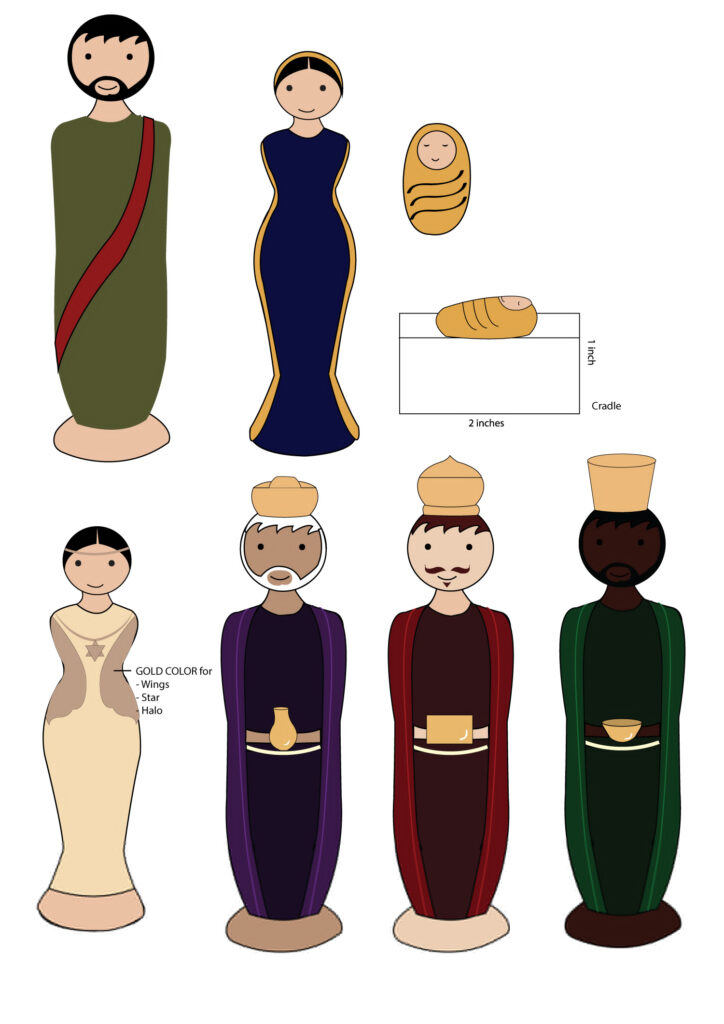 It all began with me sharing a couple of reference images with the Tvami team. They took over and sent me this initial sketch of the figures. I was clear that they would represent the Etikoppaka art form entirely. So the body shapes lay homage to the traditional Etikoppaka craft, and the colours had to be organic laquer colours.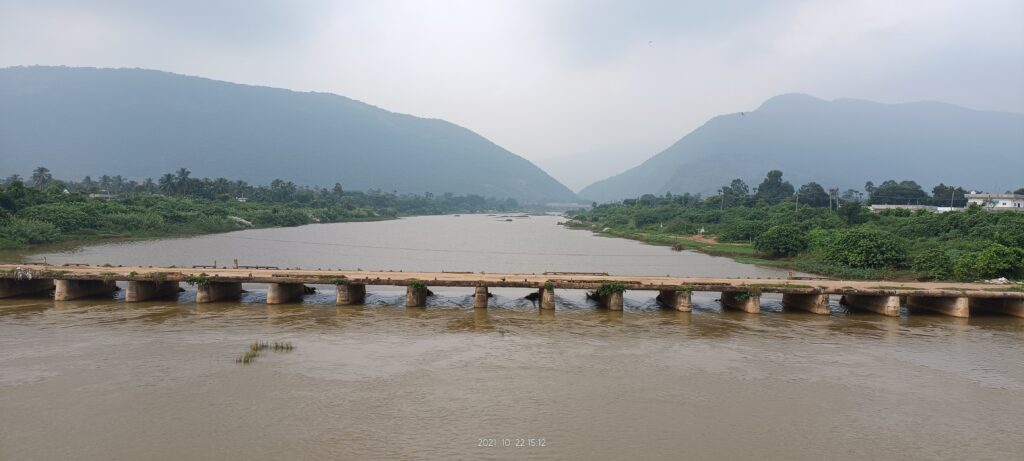 If you are wondering how all of this fits in, Etikoppaka is a 400 year old toy making tradition in a tiny village called Etikoppaka in Andhra Pradesh, The GI-tagged craft form is noted for its lovely, colorful toys. The figures are turned on a lathe using locally available soft wood from Ankudu (Wrightia tinctoria) trees, the fast growing and hence sustainable species of trees native to the region. Craftsmen use a spinning lathe and small chisels, among other tools to carve the toys and souveniers that are then enriched with natural colour pigments derived from seeds, bark, roots and leaves. Lac, a colourless resinous secretion of insects, is mixed with the natural pigments applied on the toys to deliver their signature lacquered finish.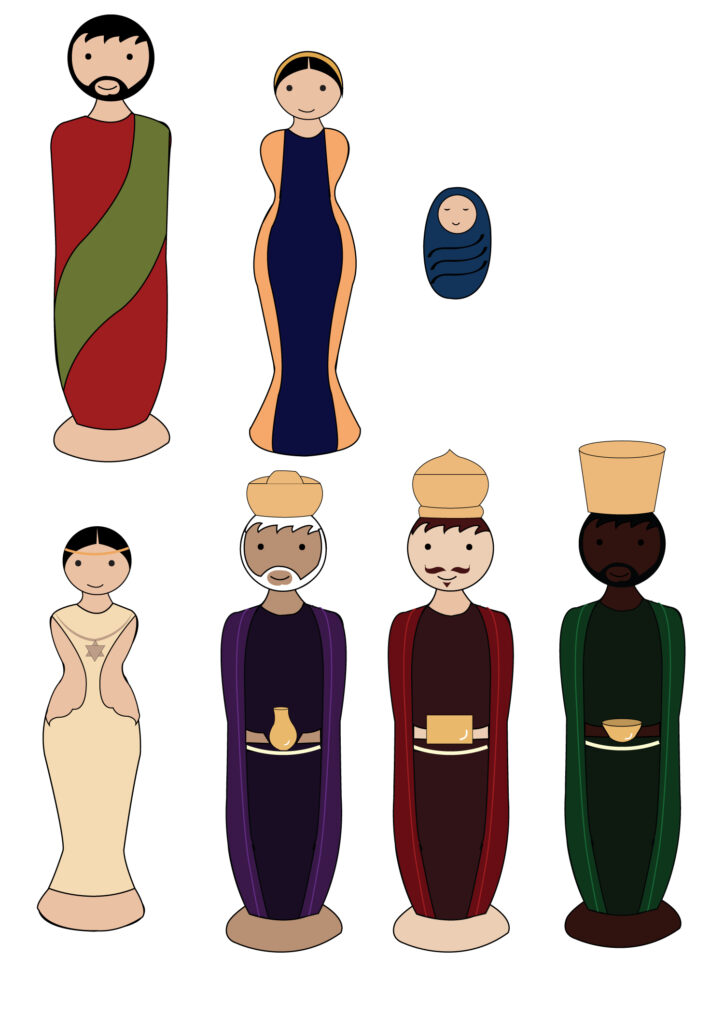 We went though several iterations of designs, and this was one of them.
FINALIZING DESIGNS for the Etikoppaka Nativity set
It was time to bring the designs to life. We worked with artisan Subrahmanyam Yesudasu, an Etikoppaka artisan who has trained under the CV Raju, a veteran Etikoppa craftsman.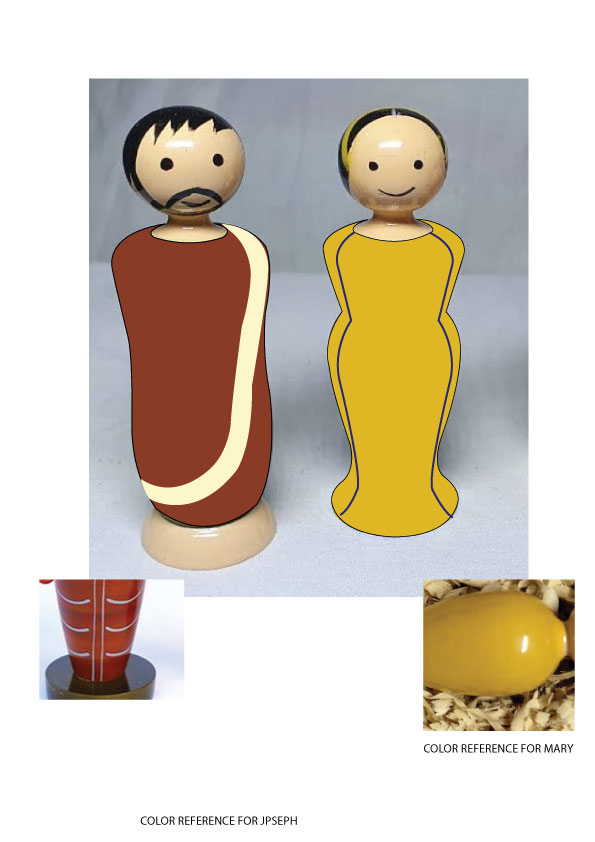 We had to finalize colours because there was a limited range of colors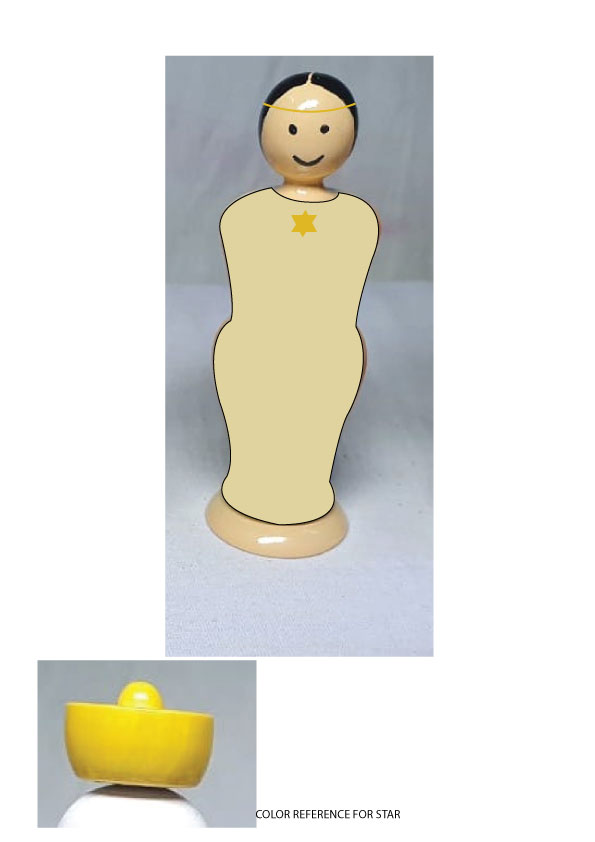 The Process of Making the Etikoppaka Nativity set
The whole process starts with tiny blocks of wood from the 'Ankudi Karra' tree (Wrightia tinctoria). It is obtained from a sustainable (fast growing, and therefore able to replenish itself quickly) forest in Etikoppaka.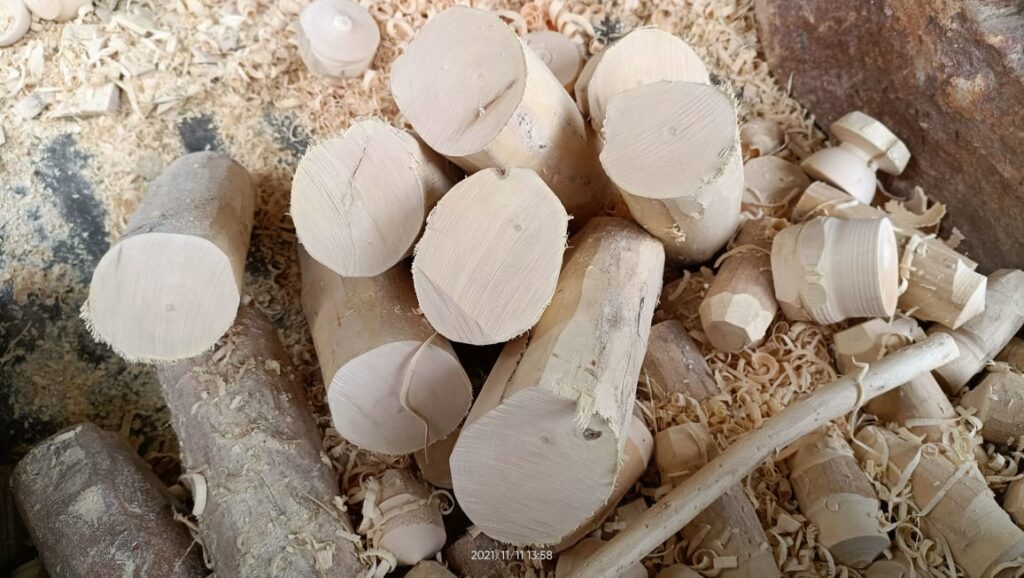 The wood is turned on a lathe and 'carved to perfection.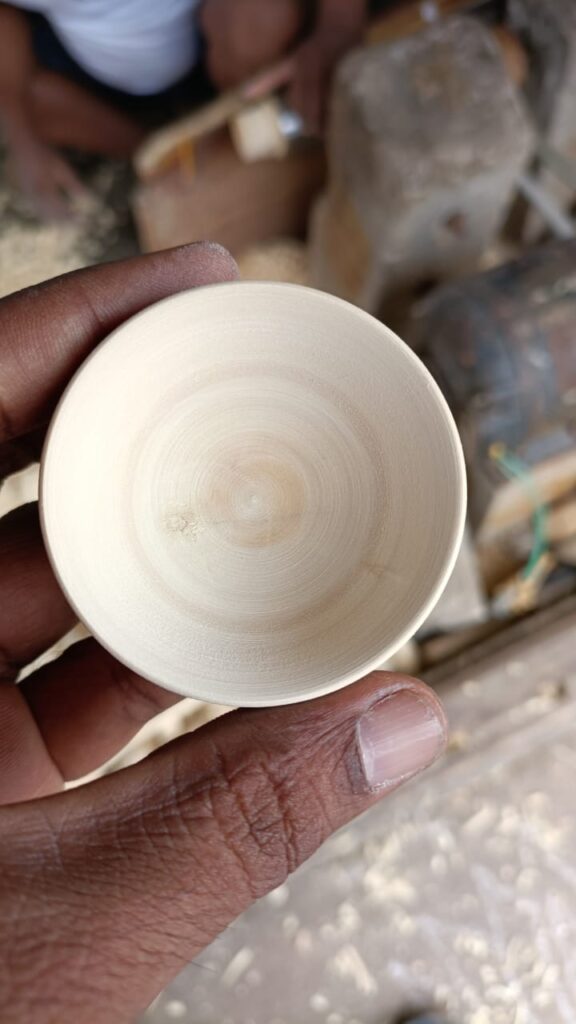 While still on the lathe, lacquer colours are applied. The lacquer is obtained from natural dyes derived from seeds, lacquer, roots and leaves. Because they are organic and natural, the range of colours is not as vast as say, the colours available in an acrylic paint palette. So we worked with that limitation. Yet, it all turned out beautiful. The image below depicts the way the toys look after the first step of lacquer colour application.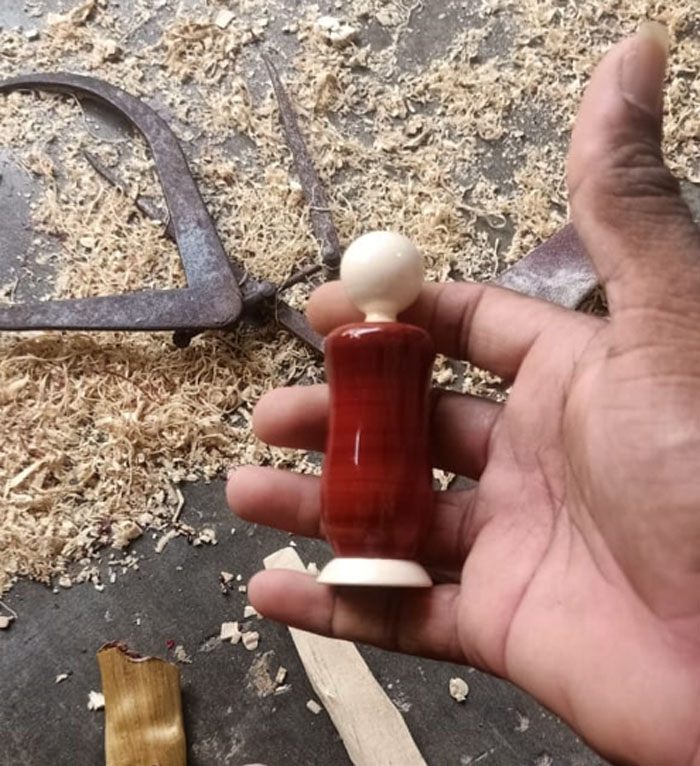 Accessories to the main figure such as head gear are also lacquered and kept ready.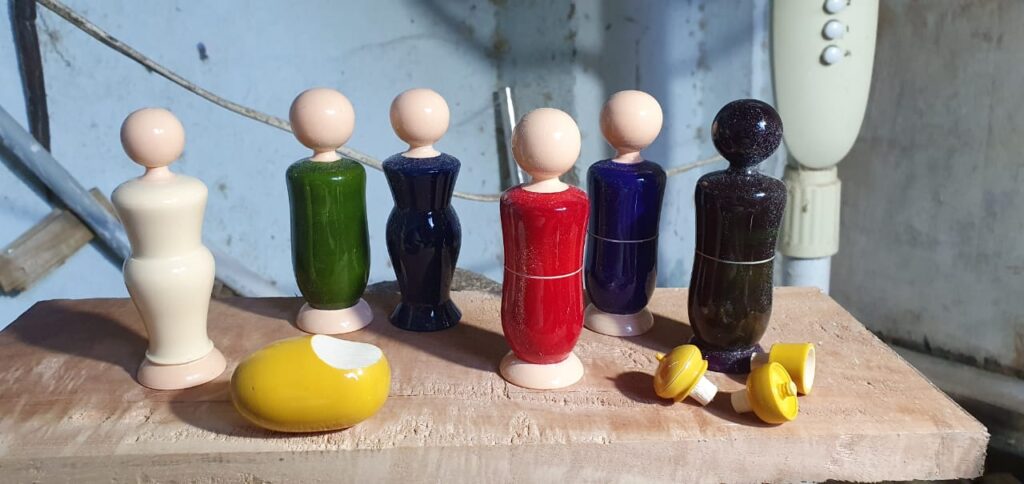 Once this is done, the artisan does the finishing (details like hair colour, embellishments on garments, eyes and features on the face, etc.). It is a painstaking process as each toy has to be painted to perfection.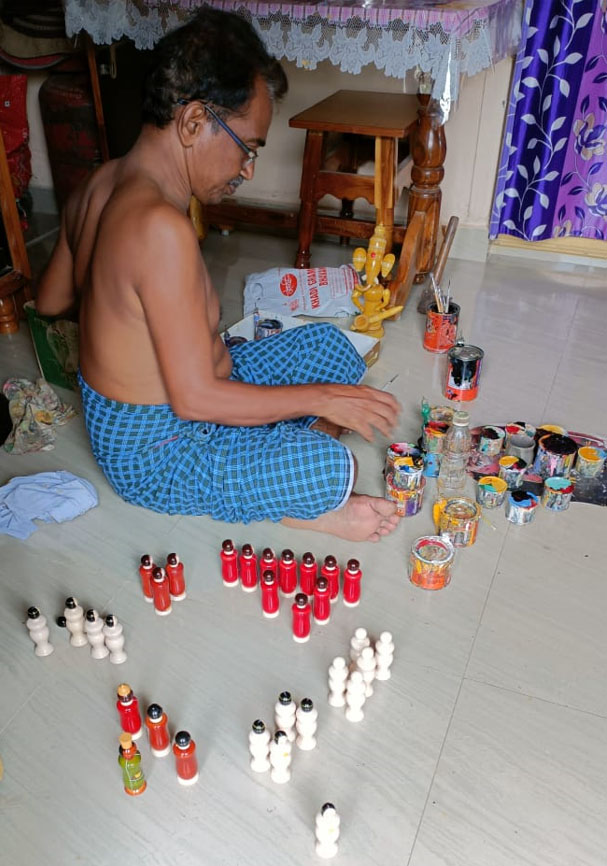 The image below will give you a better idea. of the careful finishing details that the artist has added.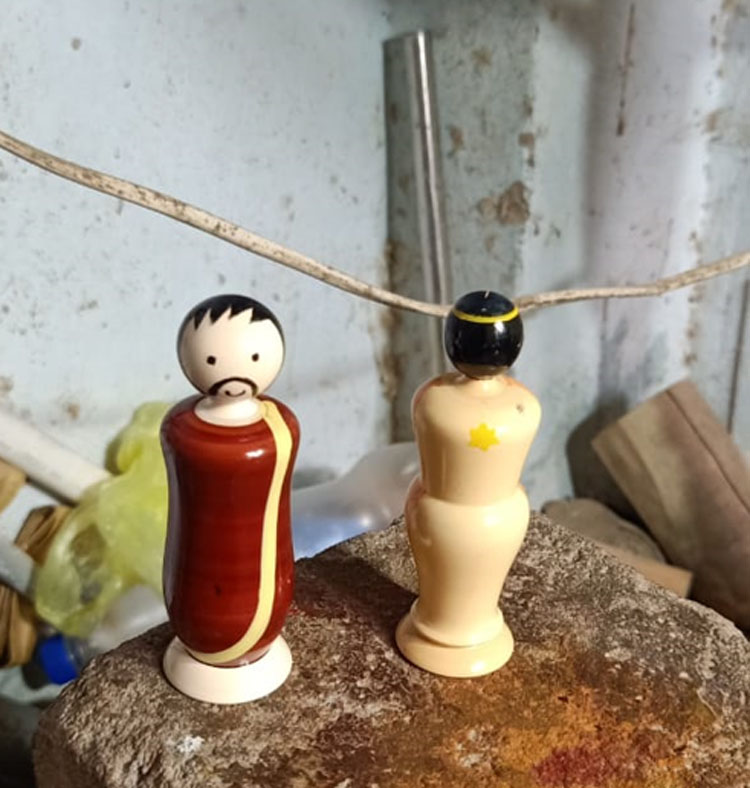 We also made a little basket in natural wood (no lacquer) for Baby Jesus. This basket with baby Jesus is my favourite part of the whole set.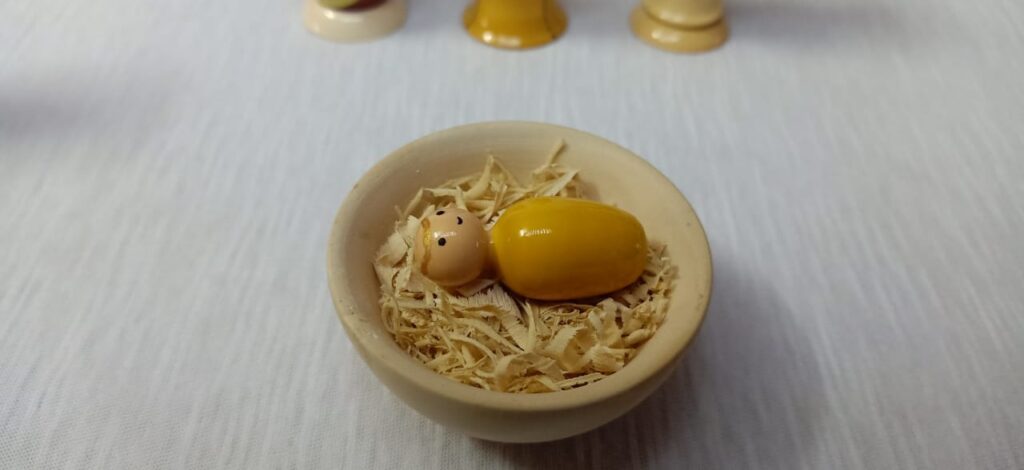 And finally, the whole set came together!
The final version of the Etikoppaka Nativity set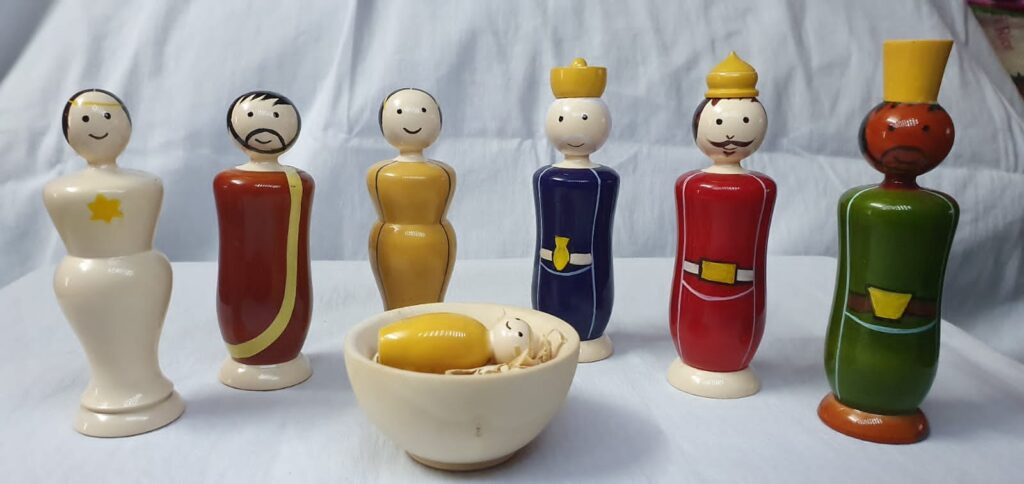 I always believe that traditional crafts have to be encouraged, as there are only a few of the original artisanal families still practising the trade. Encouraging them and innovating new designs for their traditional craft is a great way to carry the craft forward, and expanding the reach of their products to a global audience.
You can buy this set online at our store throughout the year. If you are based outside India, Tvami offers international shipping. Check it out here.
About Tvami: Tvami's mission is to help rural artisans flourish. Our curated collection of Indian handcrafted products is traditional and yet relevant to the modern world. We work with unreached and unrecognized artisans to bring you genuinely crafted, high quality products. Read more about them and check out their amazing range of artisan-made products on their website.
Head to our Pinterest board – where we have all these images already pinned!
More Christmas Posts
Have a look at how I decorated my home this Christmas. Click here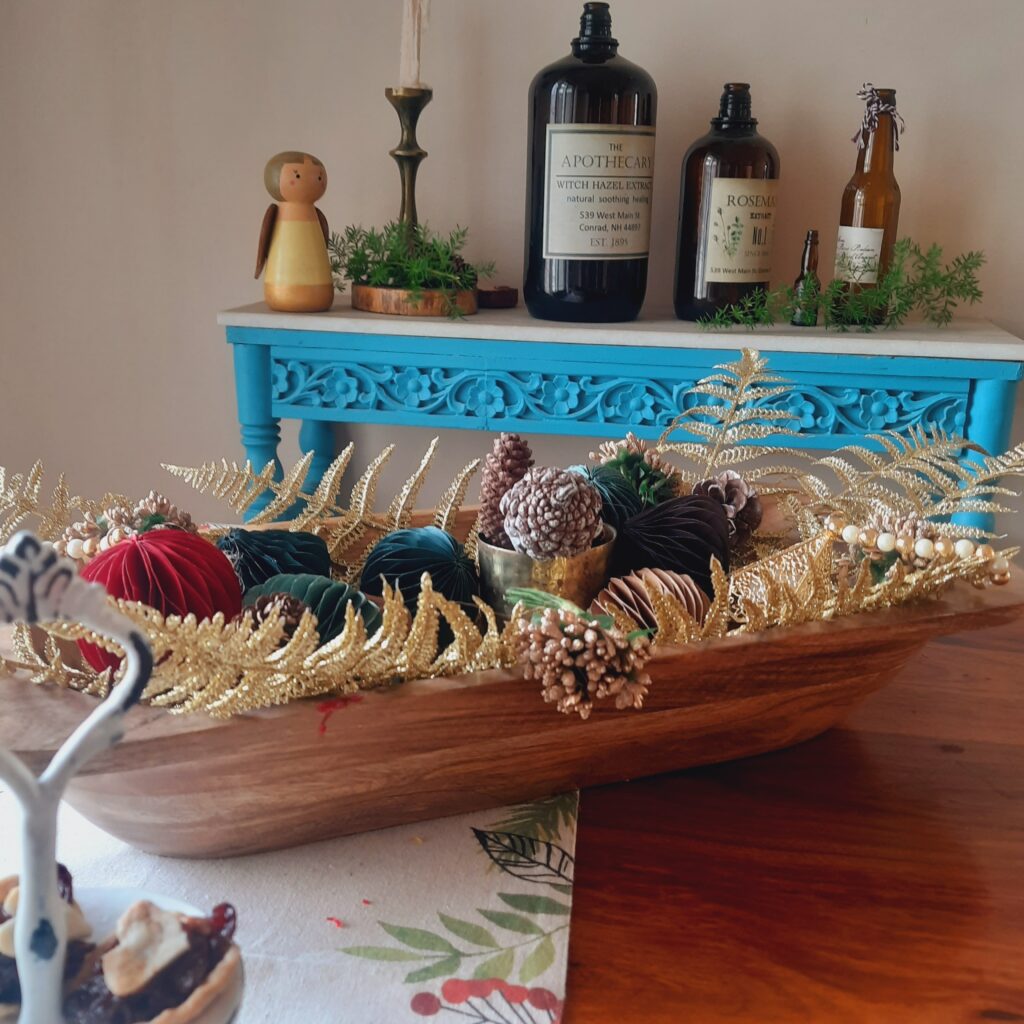 Styling our Minimal Wooden Angels