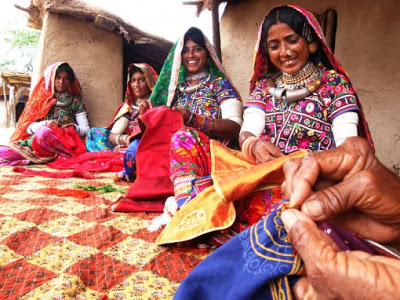 Matsya is a well-known brand that promotes traditional Indian art and crafts. Founded and run by Neha Gandhi, Matsya is a platform to create awareness about the life, culture, and traditions of artisans by featuring stories about the skill, time, and creativity they invest into the craft. Matsya educates people on how our purchasing choices directly impact the livelihoods of thousands artisans and the survival of their age-old traditions.
Well, we were talking about Christmas shopping, and making a difference, weren't we? Matsya is a great way to combine both these feel-good activities. Here's the poster so that you get an idea of what I am going to share with you.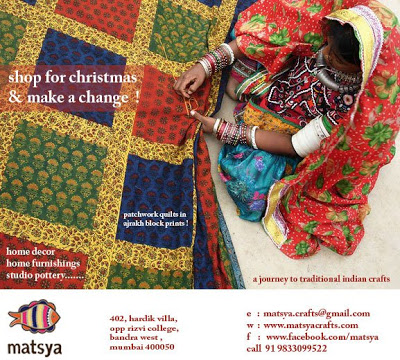 These are patch work quilts from Kutch that can be used as bed spreads too. Their bright, vibrant colors make them lovely Christmas accessories.
It's an age old tradition among the tribal women in Kutch to start making quilts after they are 40. This is when their eyesight starts failing, and therefore they stop working on embroidery, and spend their time on making these beautiful quilts.
Says Neha Gandhi, "The entire piece is handmade and we help sustain the ancient crafts and empower women who are enaged in this craft".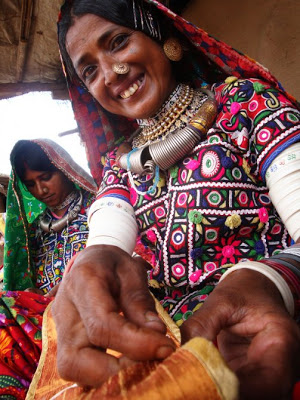 Isn't that wonderful? To think that just buying a piece will help encourage these industrious women!!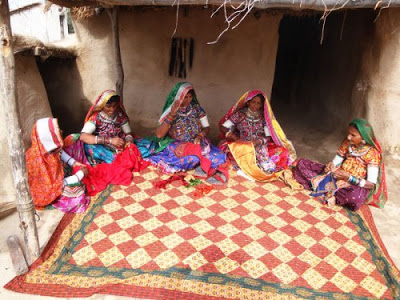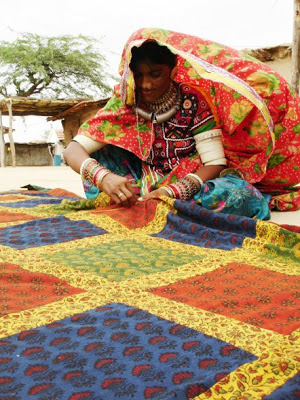 Give it a thought, and if you are not done with your shopping yet, you know how you can make yourself feel extra nice 🙂
How much they cost:
Block Print Quilts Single & Double bed, Rs 3500 & Rs 4500.
Follow the link to find out how to buy.
Matsya also has these lovely Christmas ornaments handmade by the urban women of Mumbai. They cost Rs. 180 per set of 3.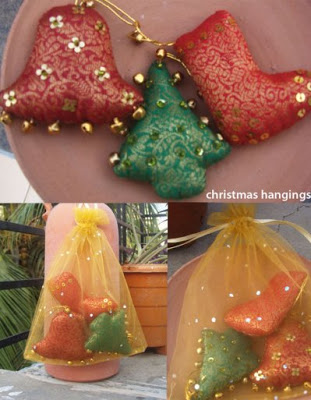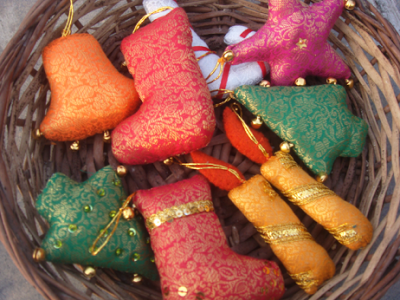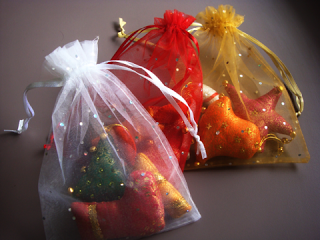 All images courtesy Matsya.
For more information, visit their FB Page or head to their website.