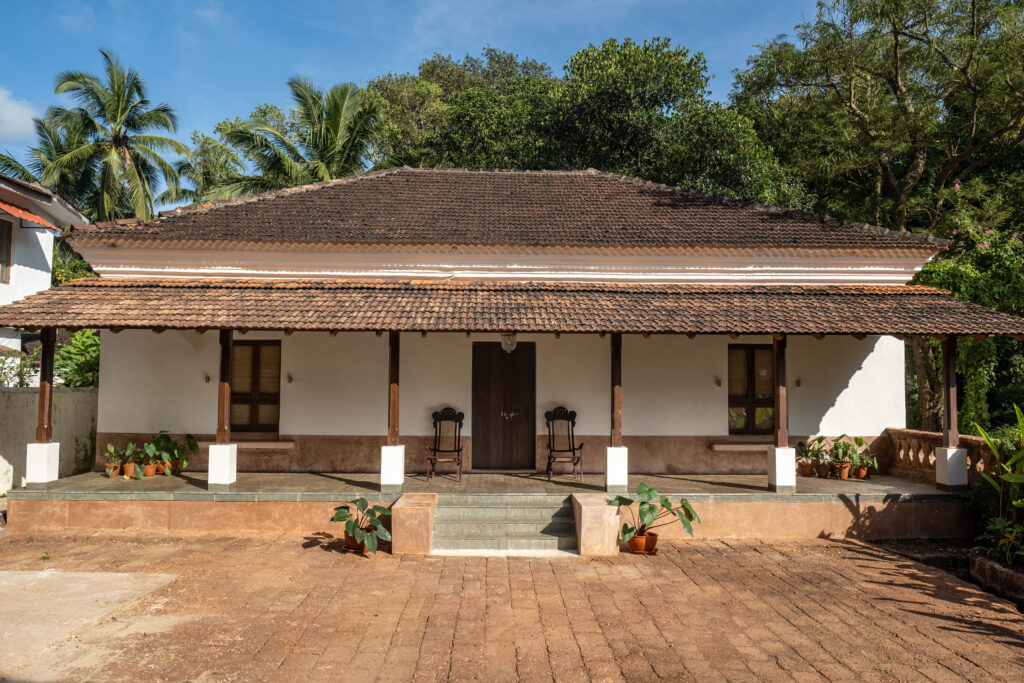 Whenever I see old homes, my heart does a little flip. And when I see effort and love poured into a restored heritage home, my heart literally does a jig. It's my love for circularity. And if things have a circular life, then why not a home? The thought of extending the life of a home instead of tearing it down to make way for a high rise is indeed noble. Even if one is inclined to do so, there is a huge commitment of time and finances that puts a lot of people off! Today, come explore the restoration of a heritage home in Parra, Goa. Be still, my heart!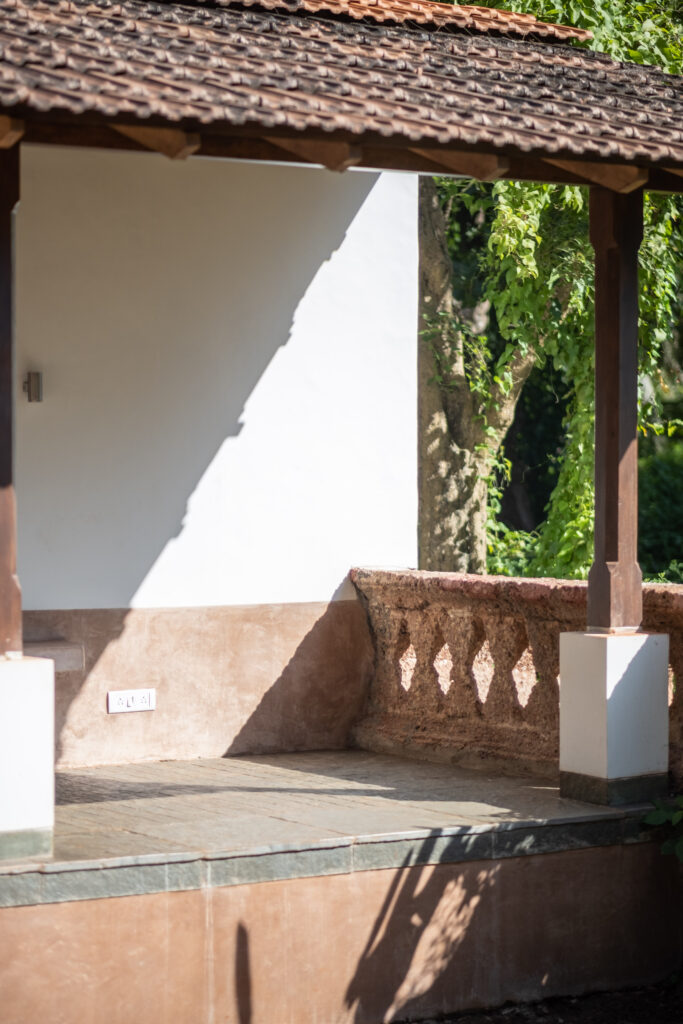 Architects: Golda Pereira and Rochelle Santimano
The project: A 3000 sq. feet heritage home in Parra, Goa, uninhabited for a while.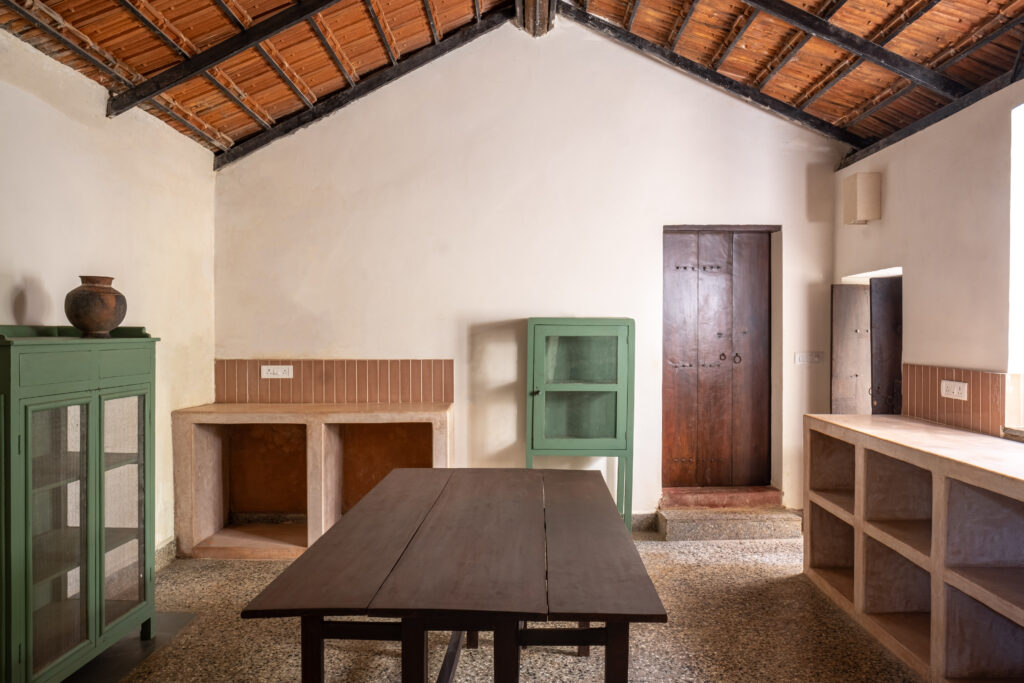 This house belonged to the client Jaqueline Dsouza's dad. It was in turn, his paternal house. The client approached Goa-based architect Golda Pereira initially to restore the home. This was before the pandemic.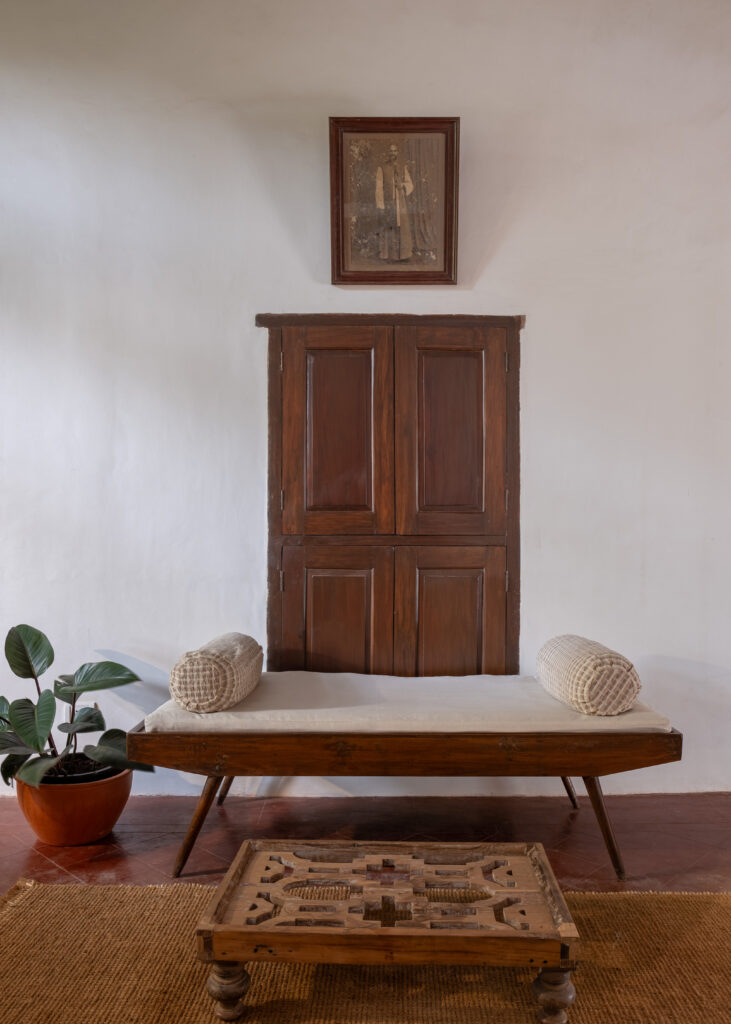 With a go-ahead for the project but having to deal with the pandemic and the birth of her daughter in between, they completed this project this year in collaboration with architect Rochelle Santimano (from Studio Praia).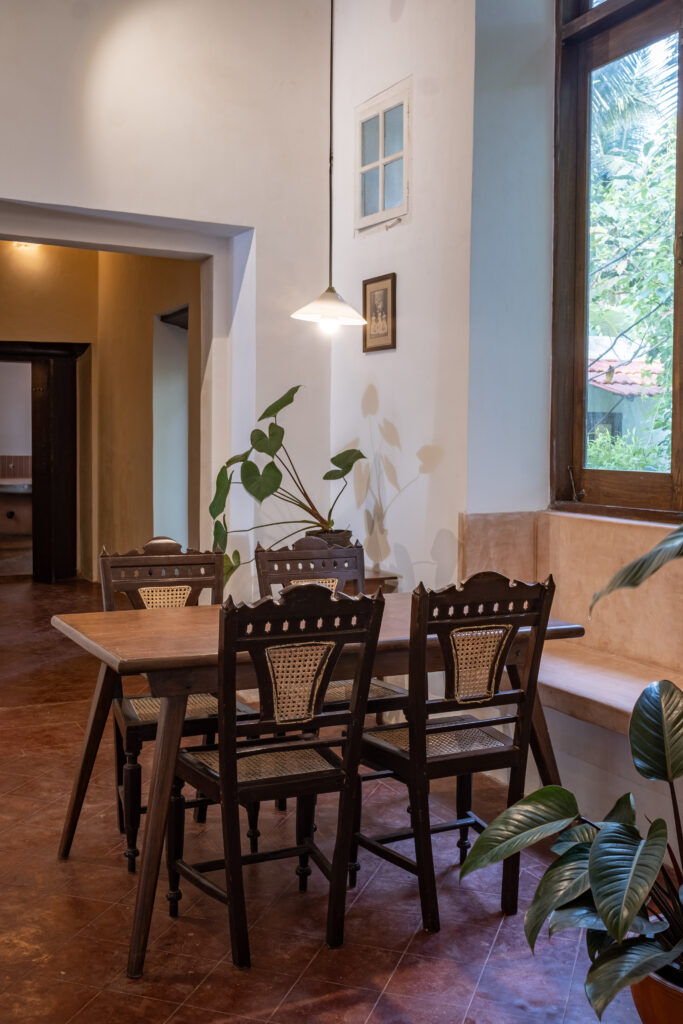 The house is around 250 square meters, it has three bedrooms, one main living area, a dining room, kitchen, a little store that they opened to make a semi open dining and another storeroom at the back, along with two bathrooms and common space for laundry equipment. It has a well that can be seen from the kitchen and semi open dining space.
These are images of the old home: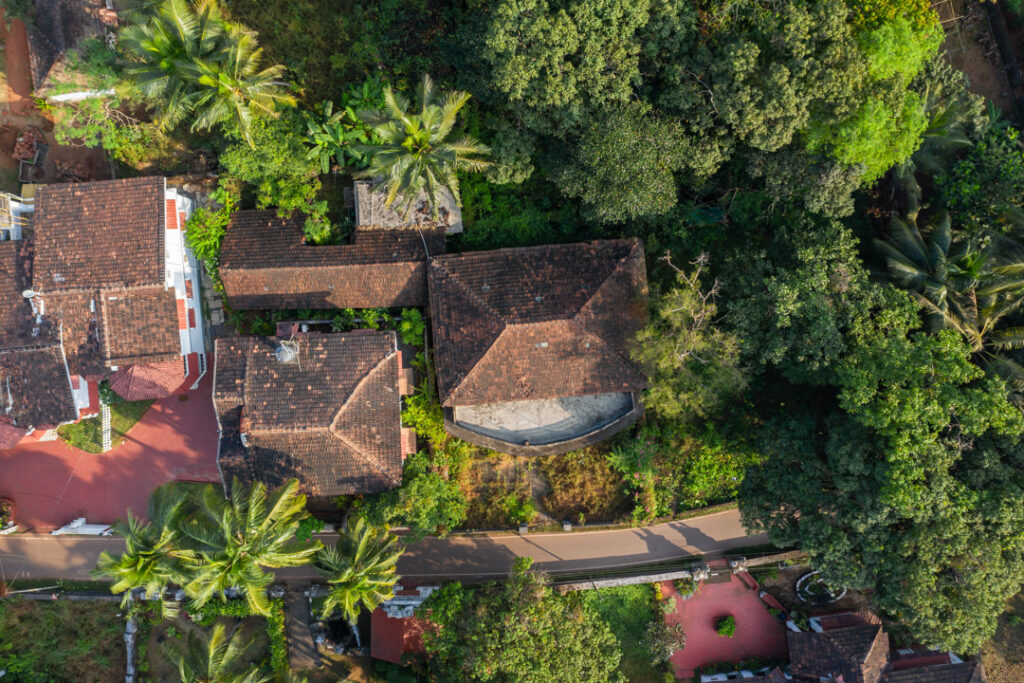 The home had been modified using RCC in the 1960's completely marring its facade of a Portuguese style villa.
The Approach
The client Jaqueline Dsouza provided Golda and Rochelle with a clean slate while maintaining patience throughout the process. Budgetary constraints were kept minimal, and they enjoyed collaborating towards creating an inspiring space reflective of timeless architectural charm.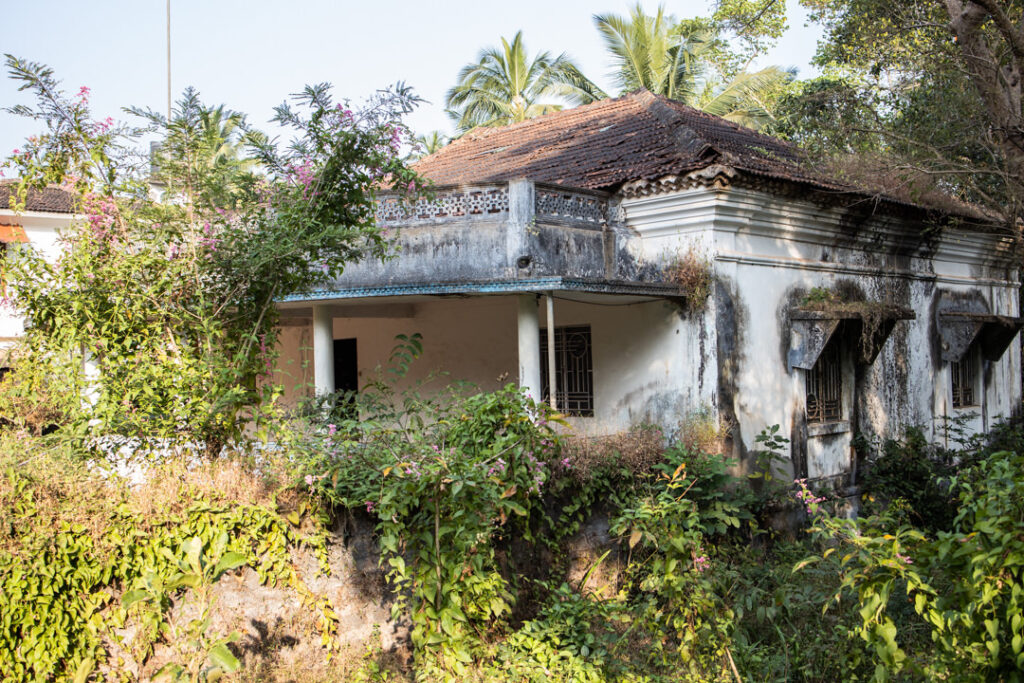 The heritage home had undergone alterations during the 60s. The original front balcony was replaced with reinforced cement concrete (RCC) circular columns and an RCC slab (refer image above). This modification concealed the intricate roof design, and made it difficult to recognize it as a traditional Goan house, especially since all wooden windows were substituted by metal ones with frosted glass.
The front facade gets restored!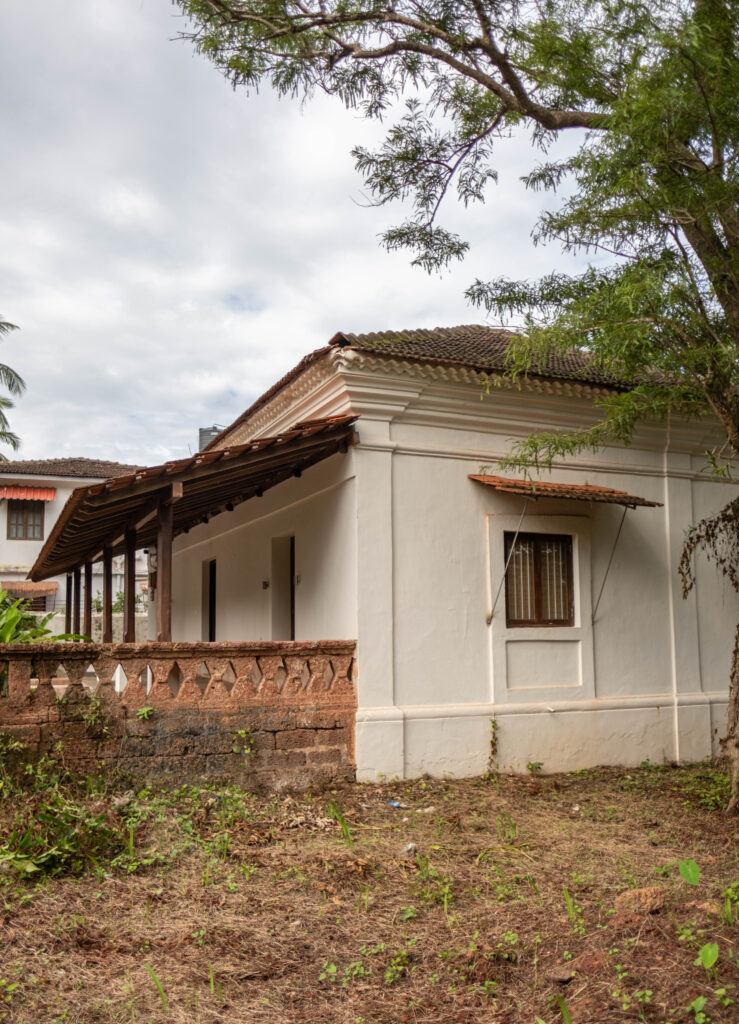 Upon undertaking this restoration project, Golda opted to dismantle the existing verandah entirely and reconstruct it using Mangalore tiles for both aesthetics and functionality. While no precise information regarding its initial appearance was available, their objective was to maintain simplicity and elegance in its design. They incorporated an Indian Patent Stone (IPS) layer extending up one-fourth of the wall height along with Kota stones cut into diminutive pieces for textural enhancement on the floor.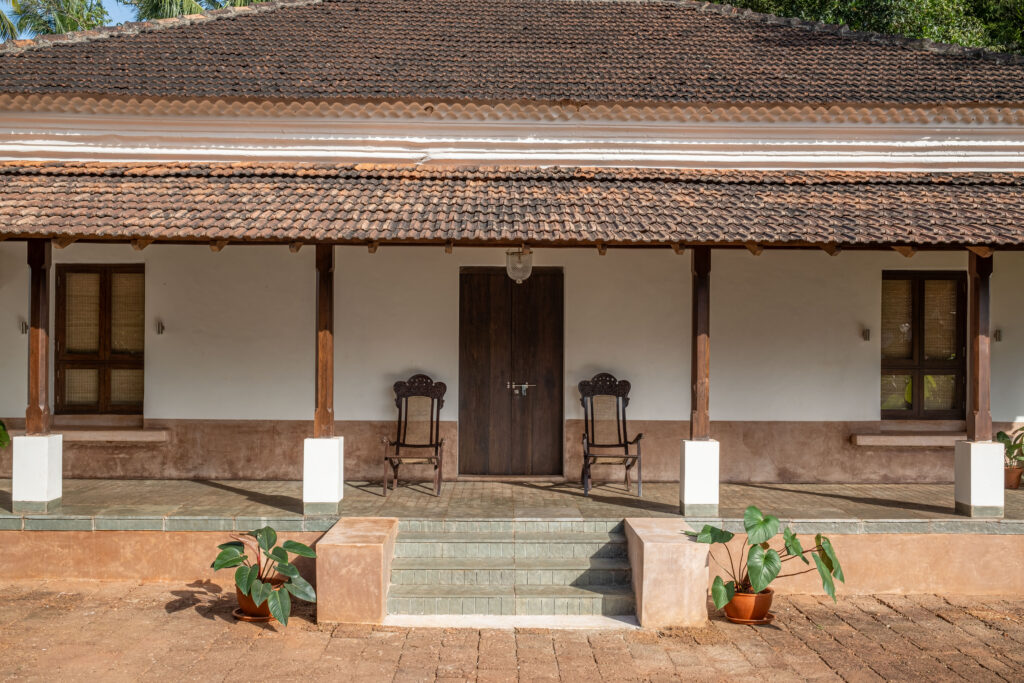 The surrounding area has now also been paved with laterite blocks due to limited parking availability nearby.
Two antique colonial wooden rosewood chairs belonging to the clients have been situated at its forefront—a testament to their appreciation for historical significance.
Minimal yet bold interventions for the interior of the restored heritage home

The architects aimed for cost-effectiveness, and decided to keep it minimal, yet incorporate some bold interventions. One such intervention was transforming a niche into a long window in the living room bringing in light and which now frames an outdoor tree beautifully. The window not only adds height but also extends the room's length visually.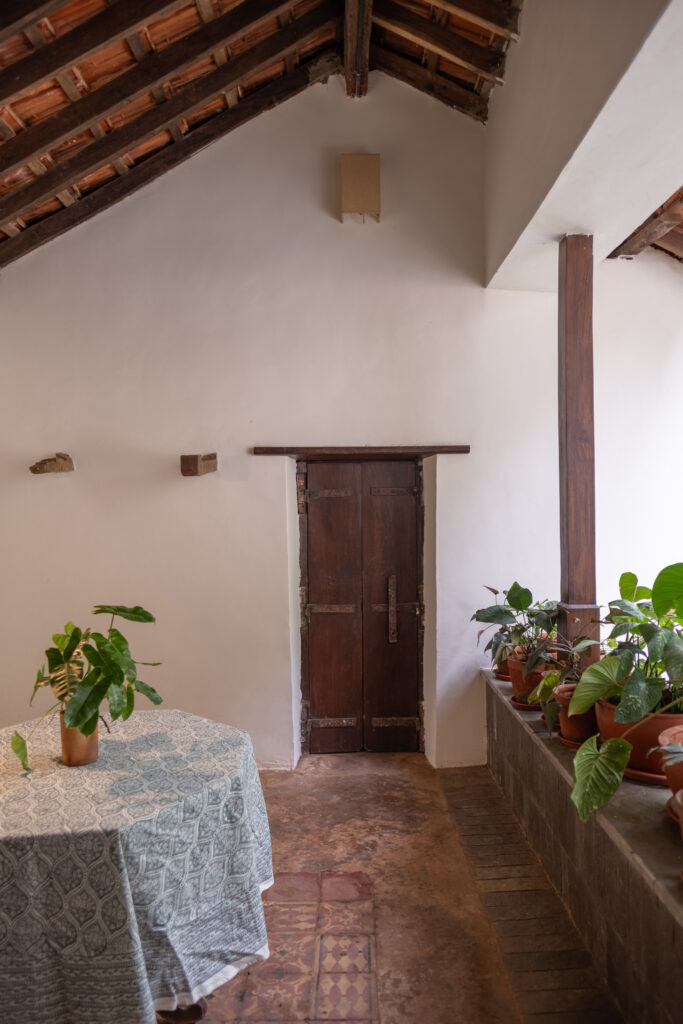 Most of the furniture pieces are all original to the house; wood and rotacao (cane work) is seen in most of the furniture. In some places the arcitects also repurposed wooden railings into footrests (image above)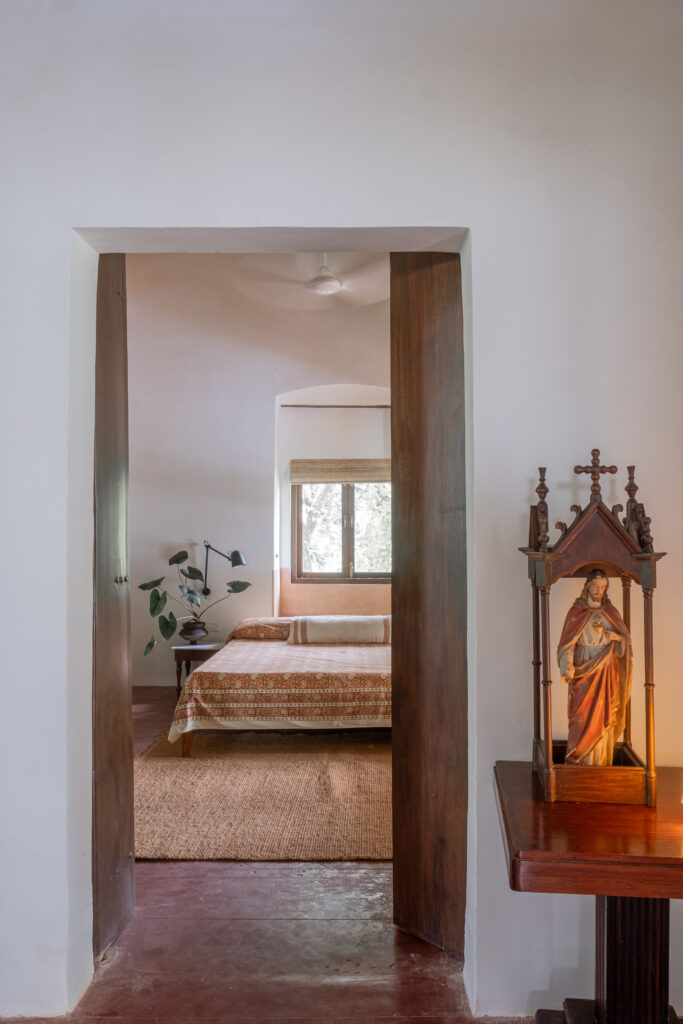 They also discovered numerous personal items, including a plethora of photo frames with pictures of the family and ancestors who resided there (depicted below). They also found an exquisite Goan altar (photos above), "a touch so inherently representative of Goa's culture," says Golda.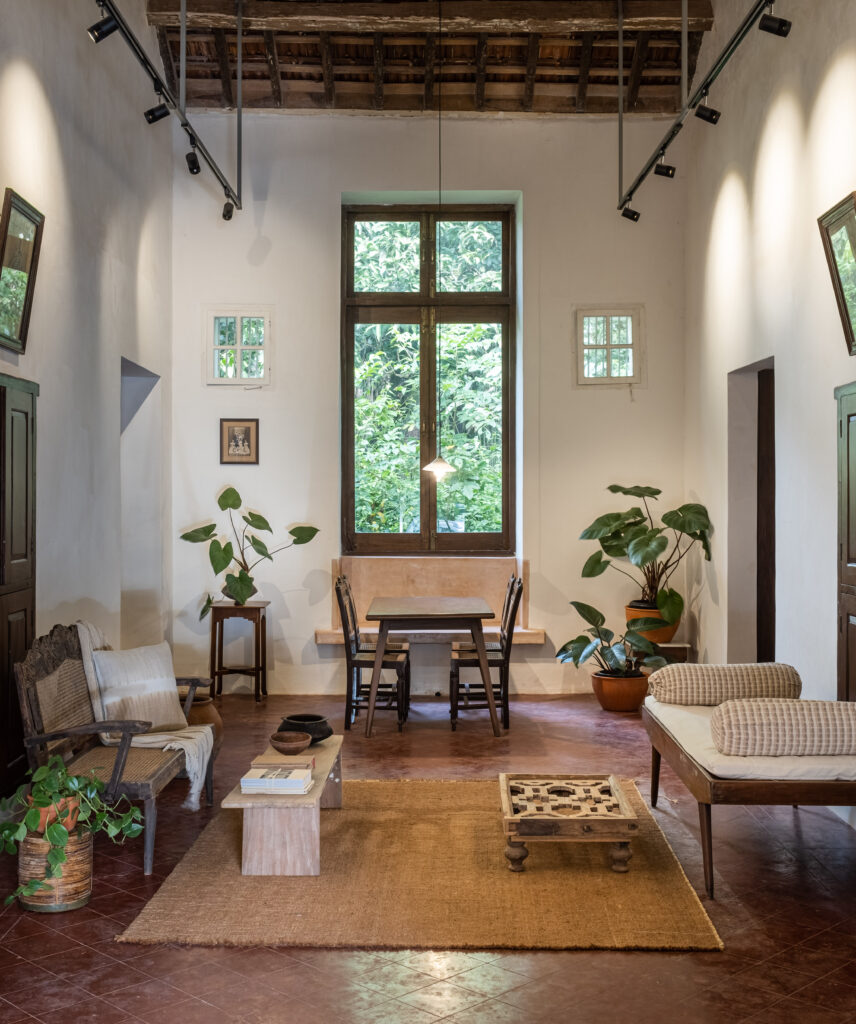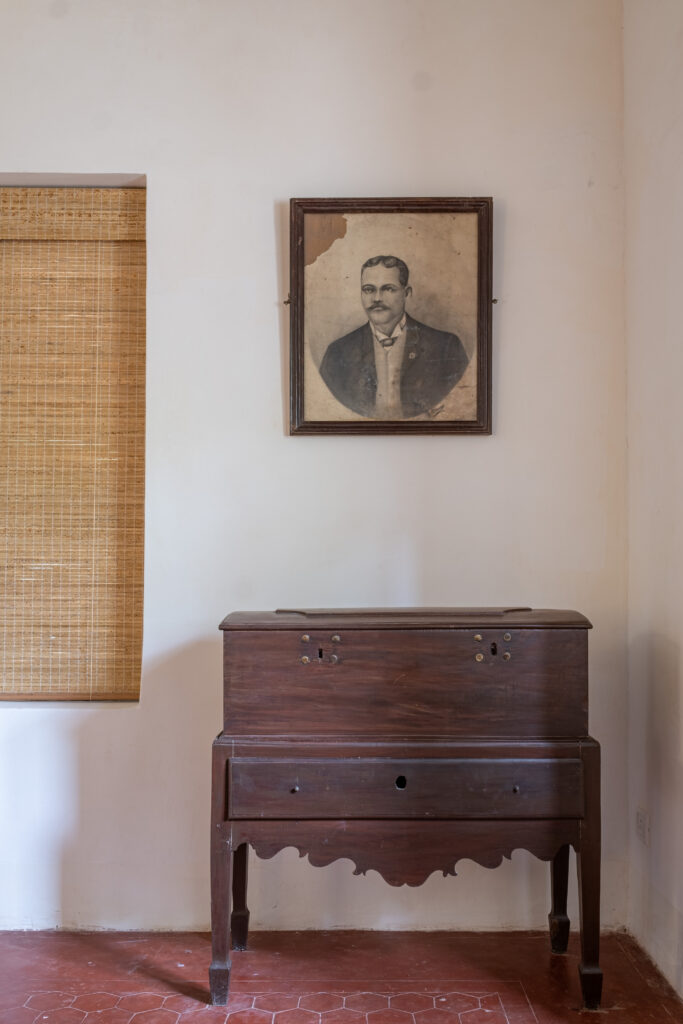 Furniture found and used in the restored heritage home
In terms of furniture placement within this refurbished space, a lot of what you see in the new space is just repurposed from the old house. Here are some stunning pictures to give you an idea.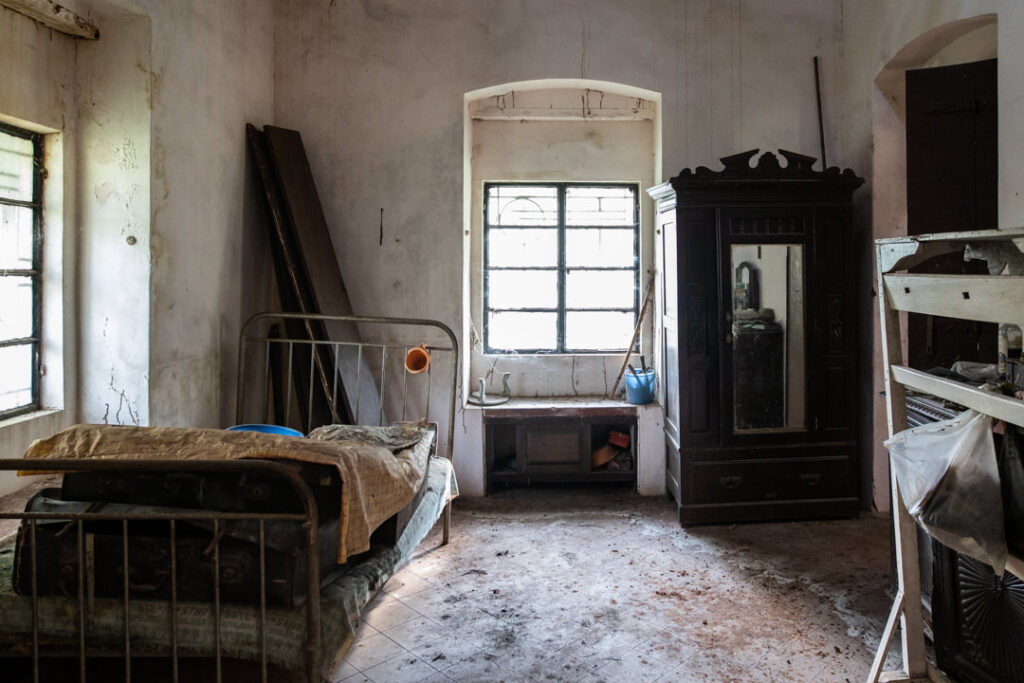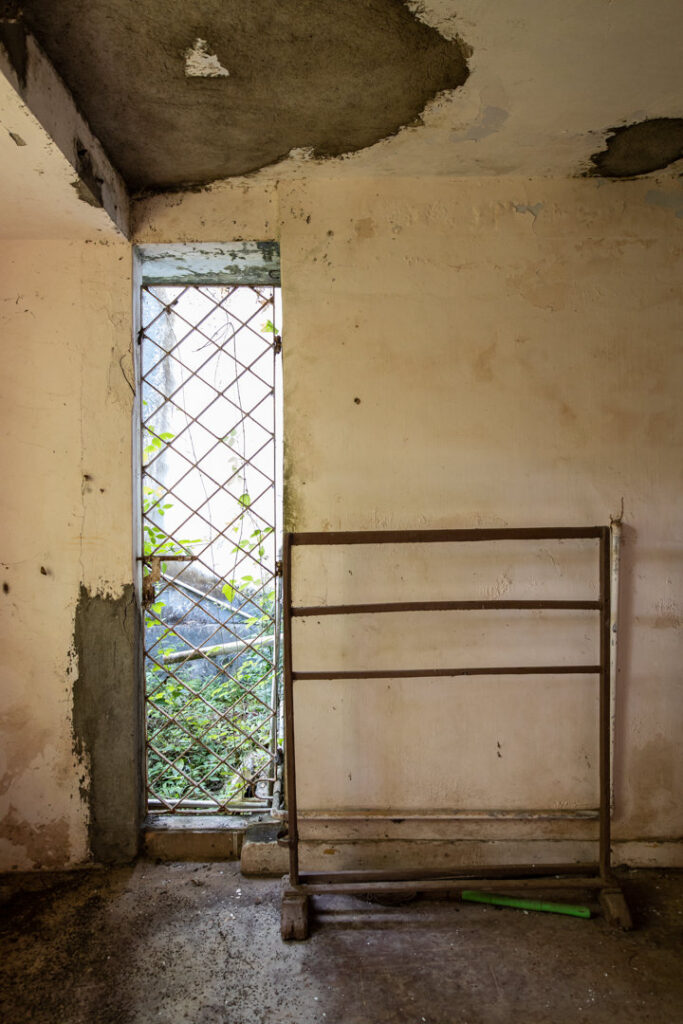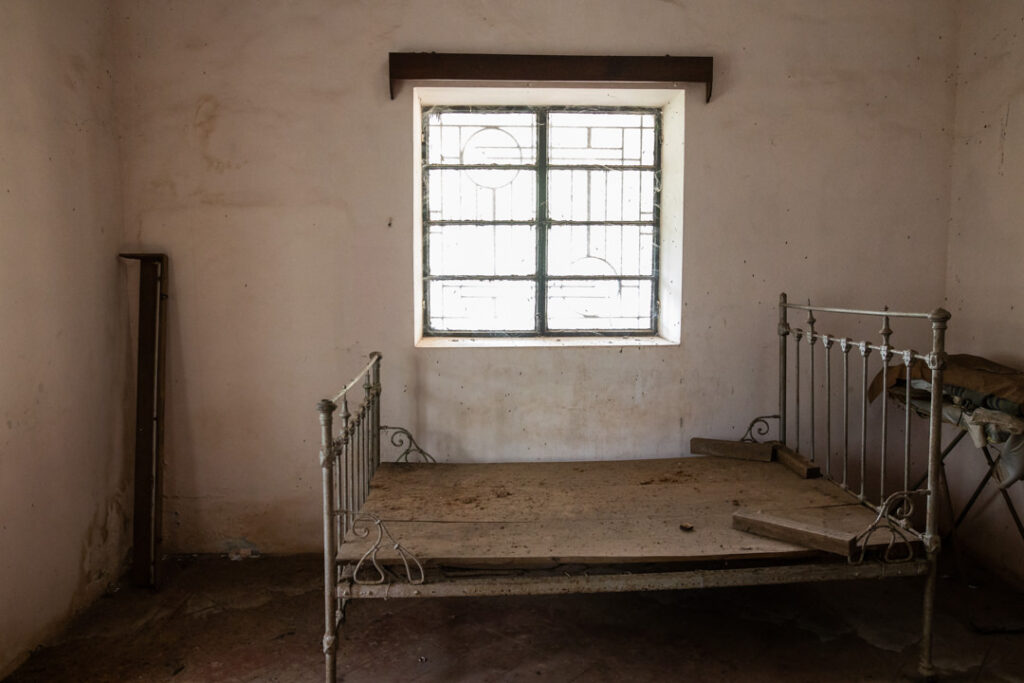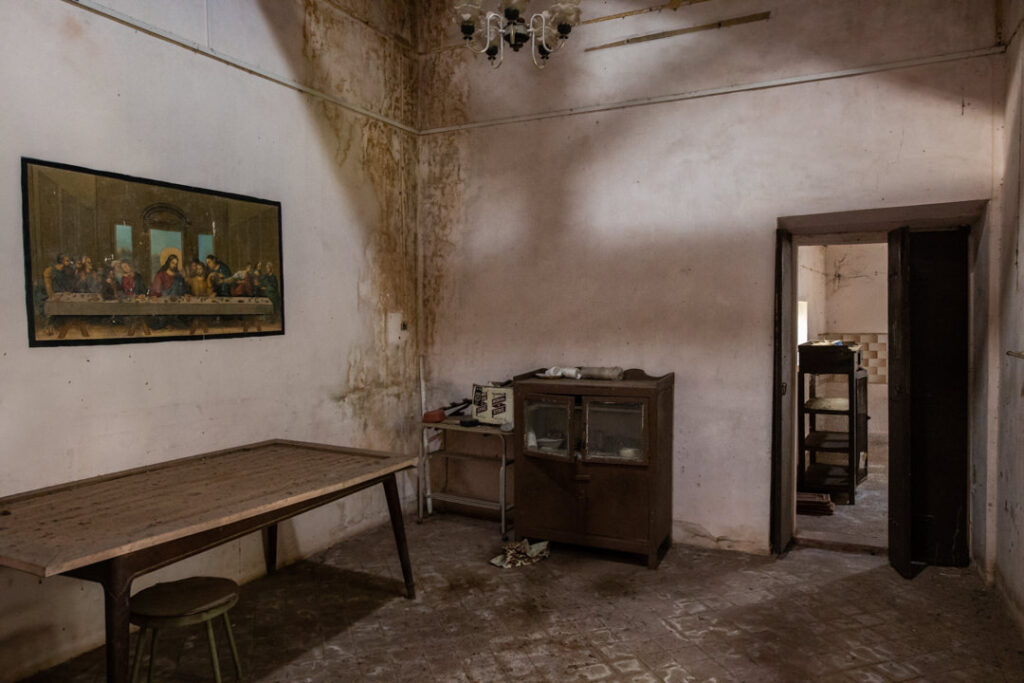 These small yet significant elements were carefully preserved alongside the red oxide floor to maintain its authenticity.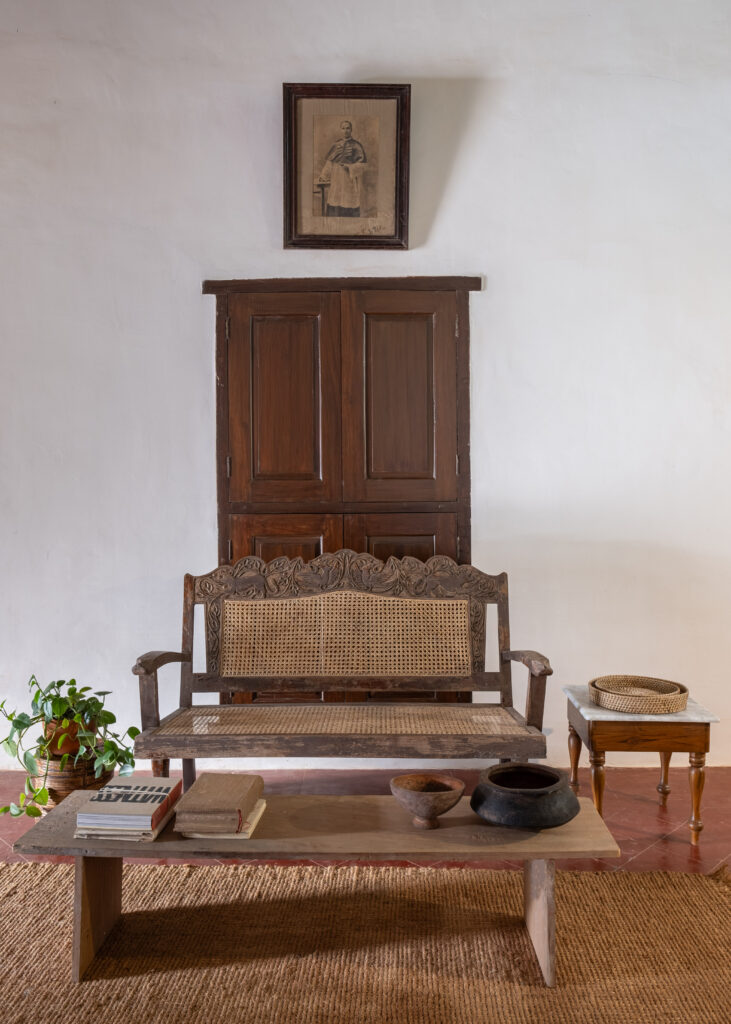 They collectively contribute to the home's unique personality and warmth that is distinctively Goan in nature.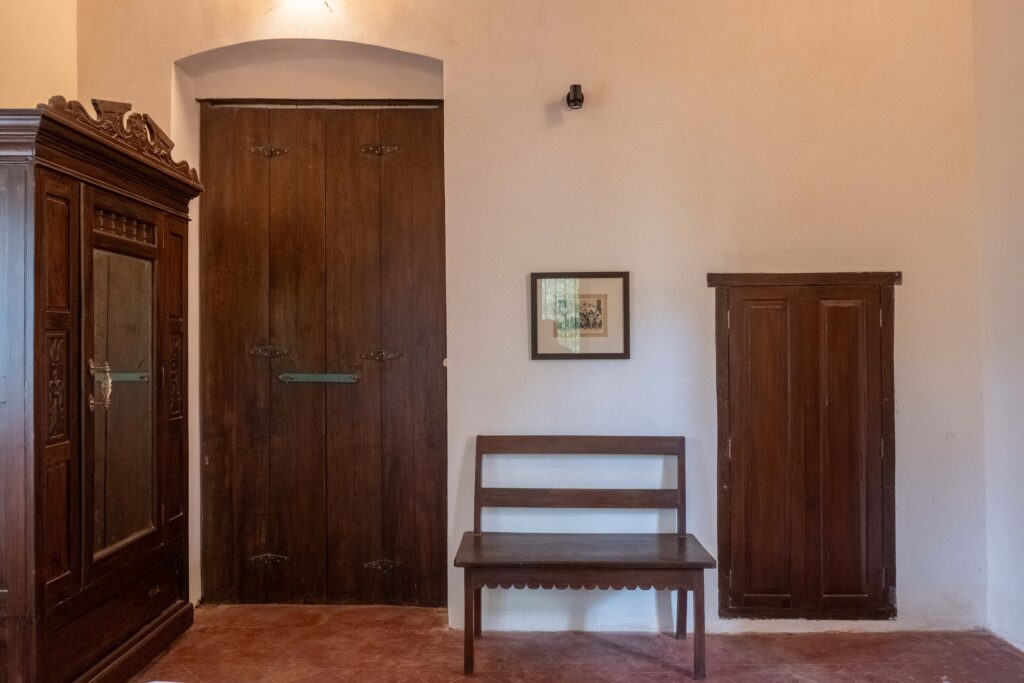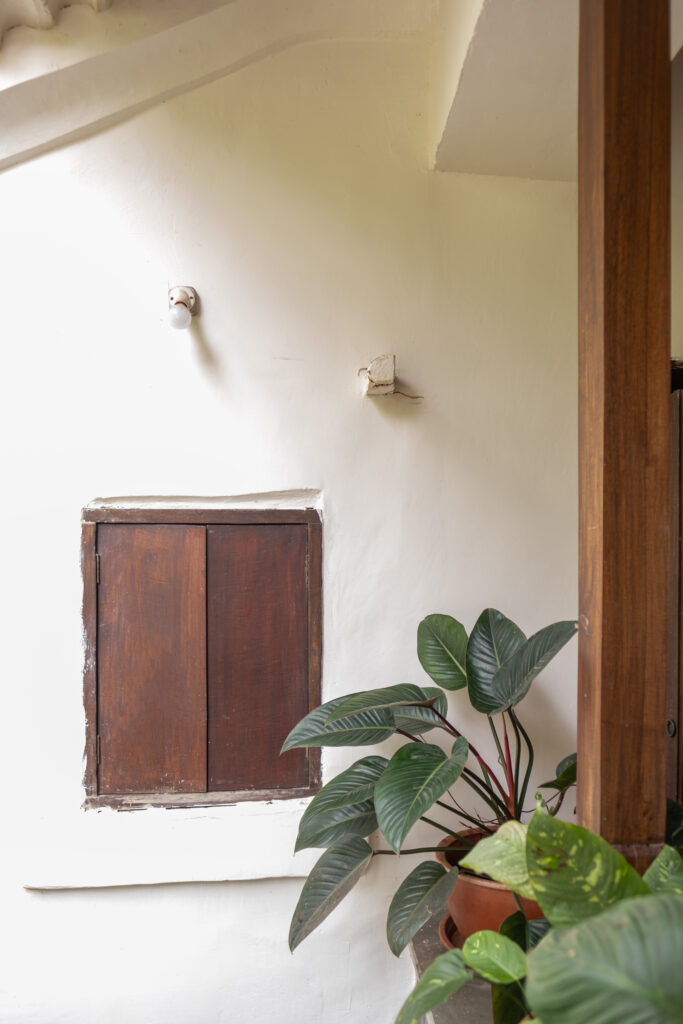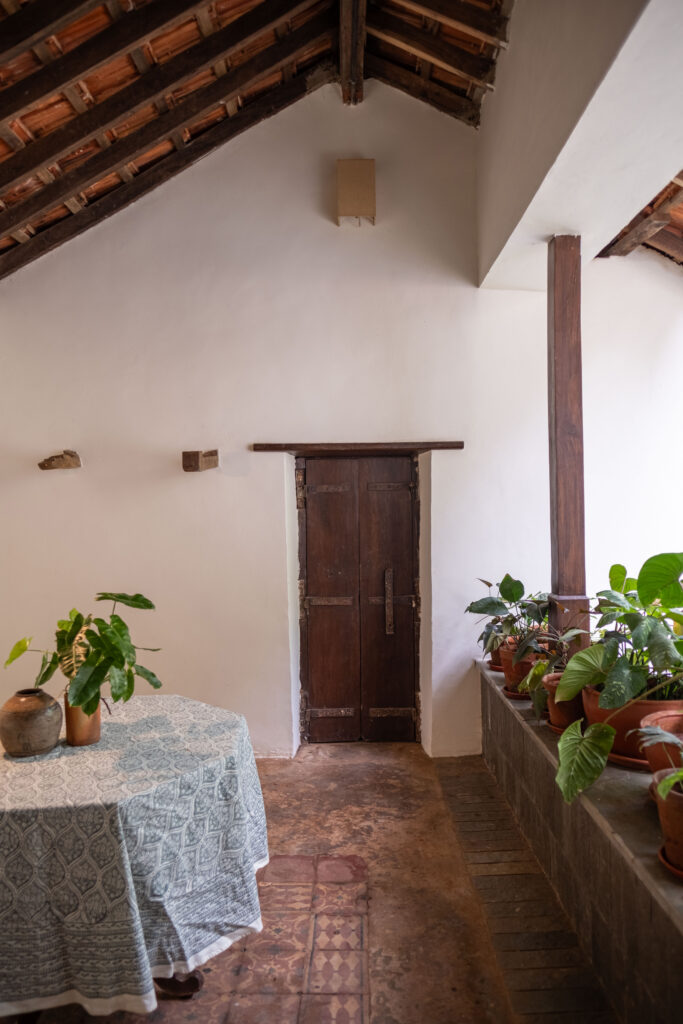 More images of this restored heritage home
The kitchen and the washrooms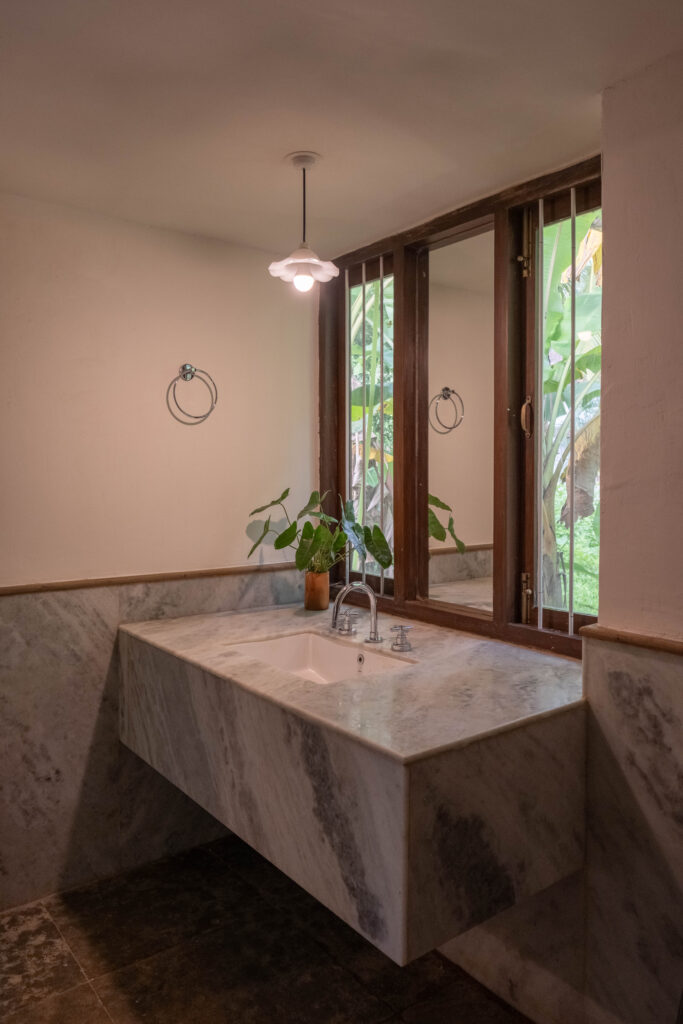 The formal and informal dining areas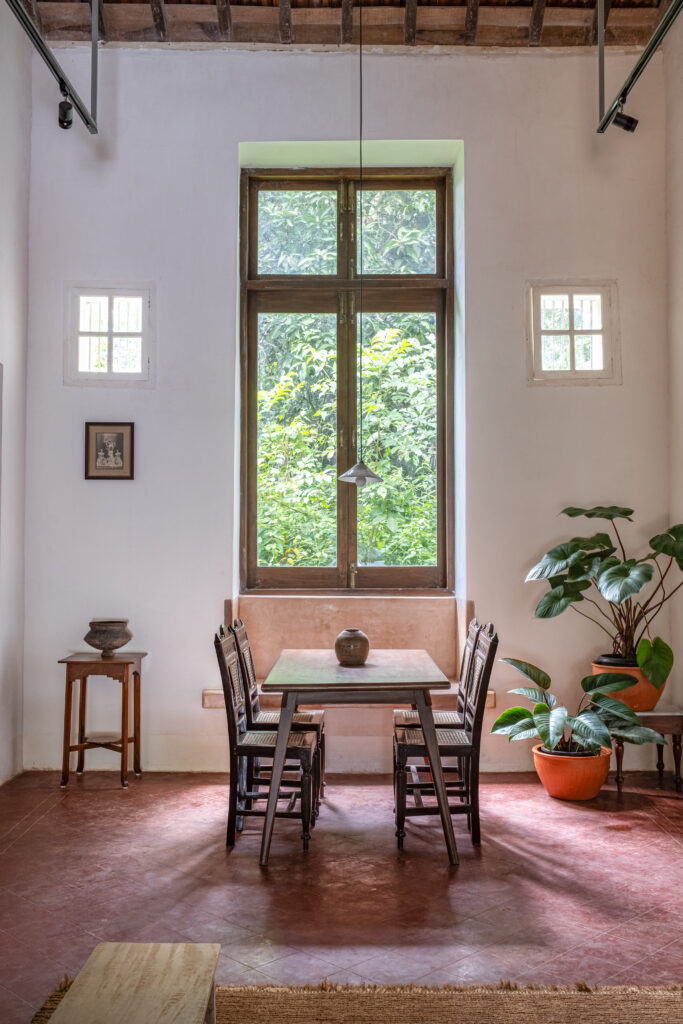 The bedrooms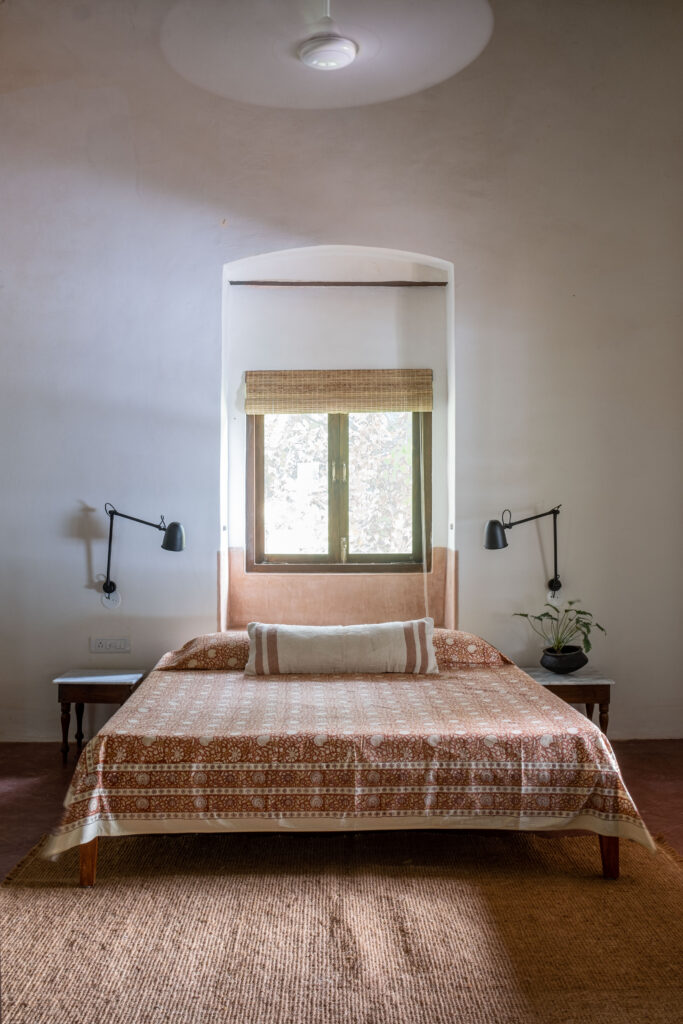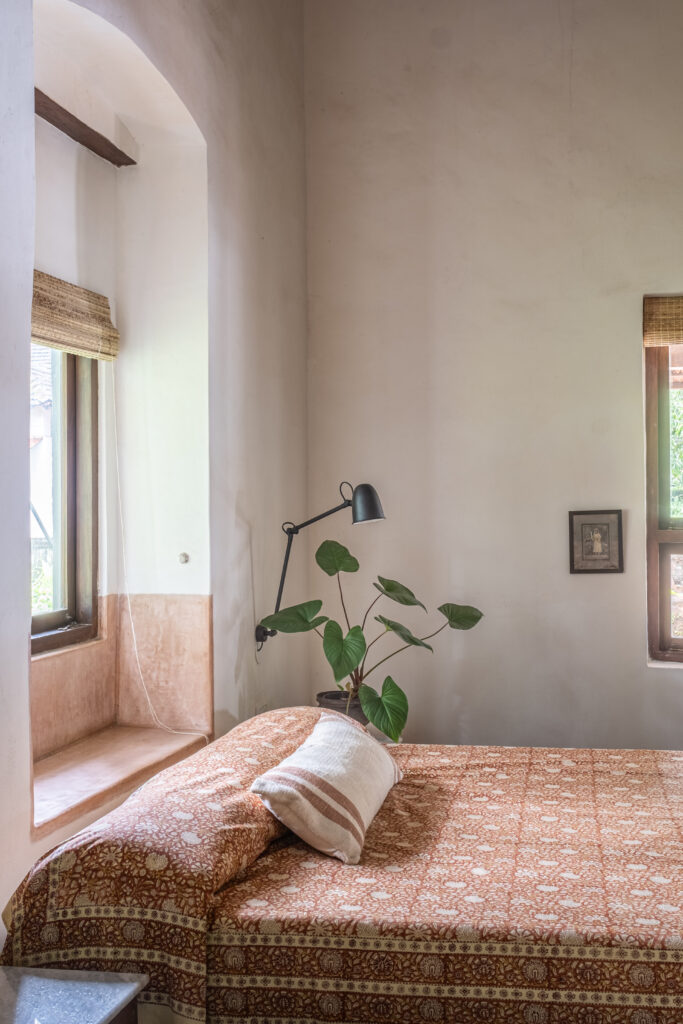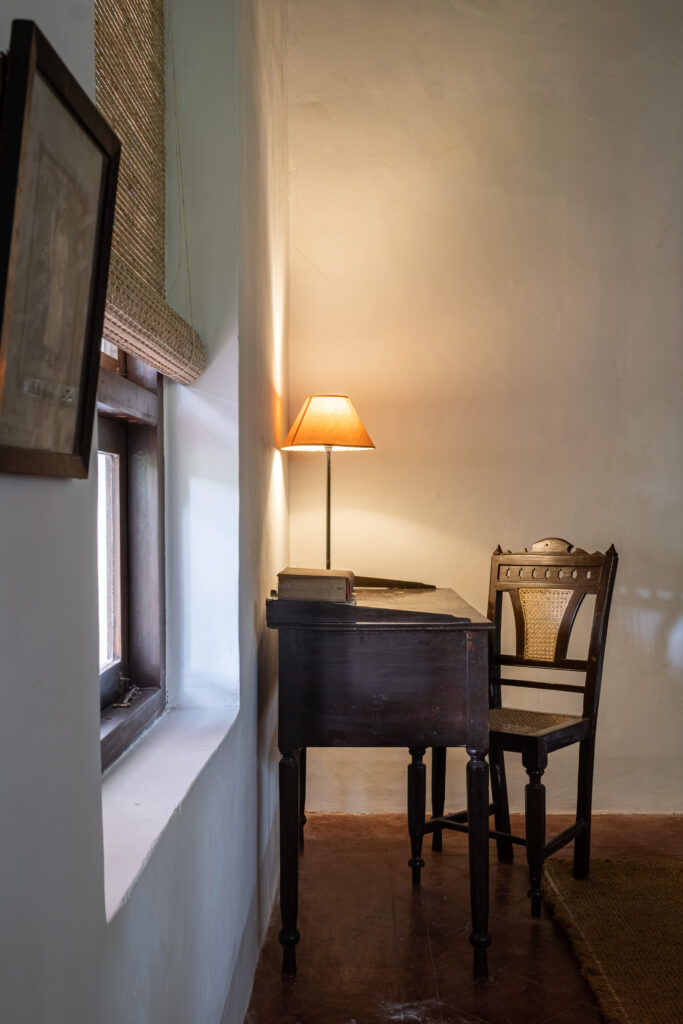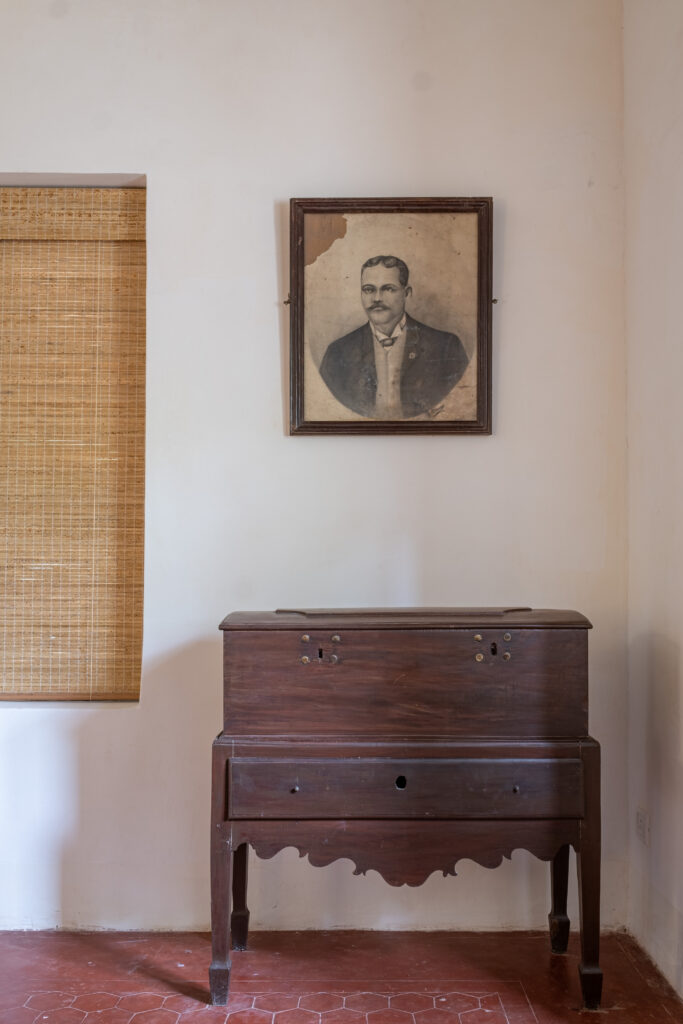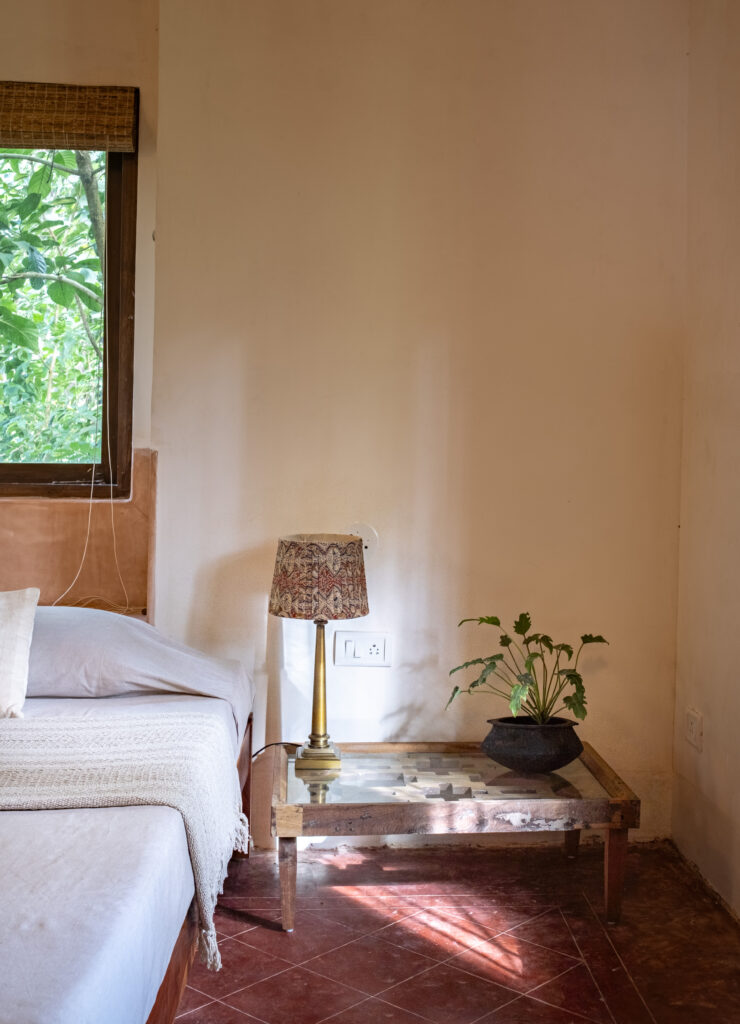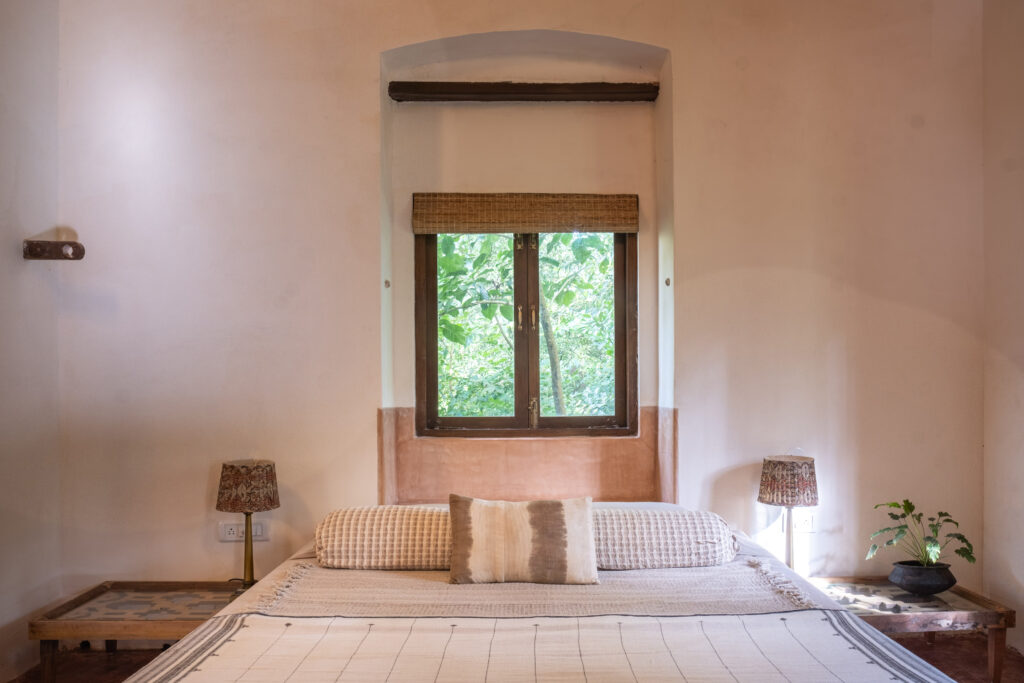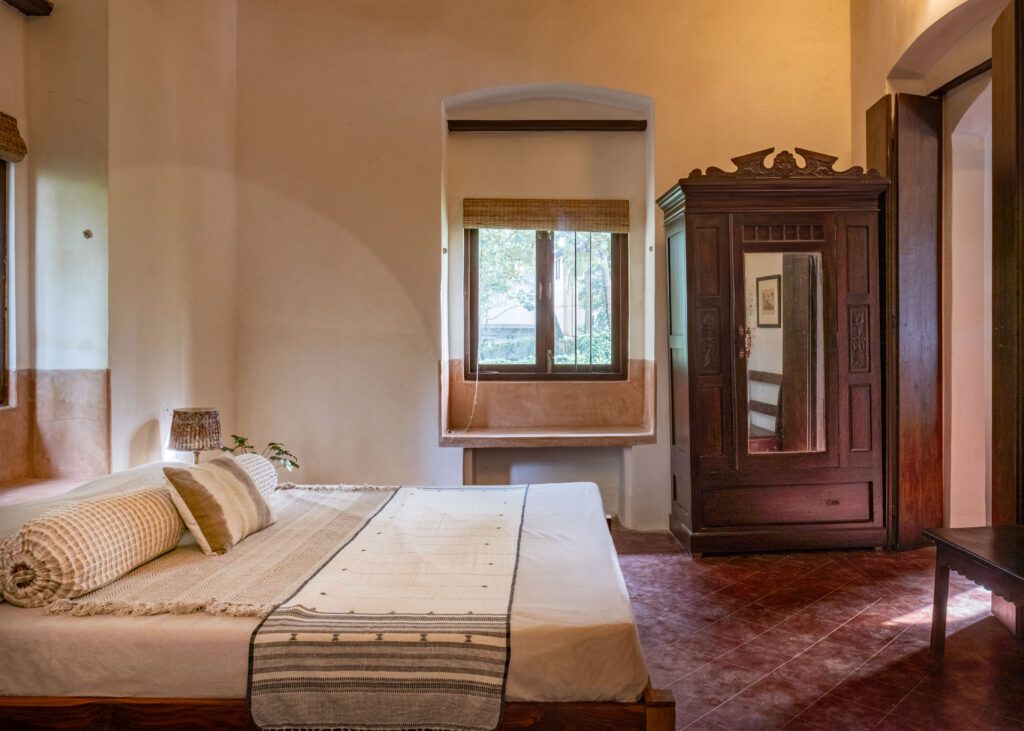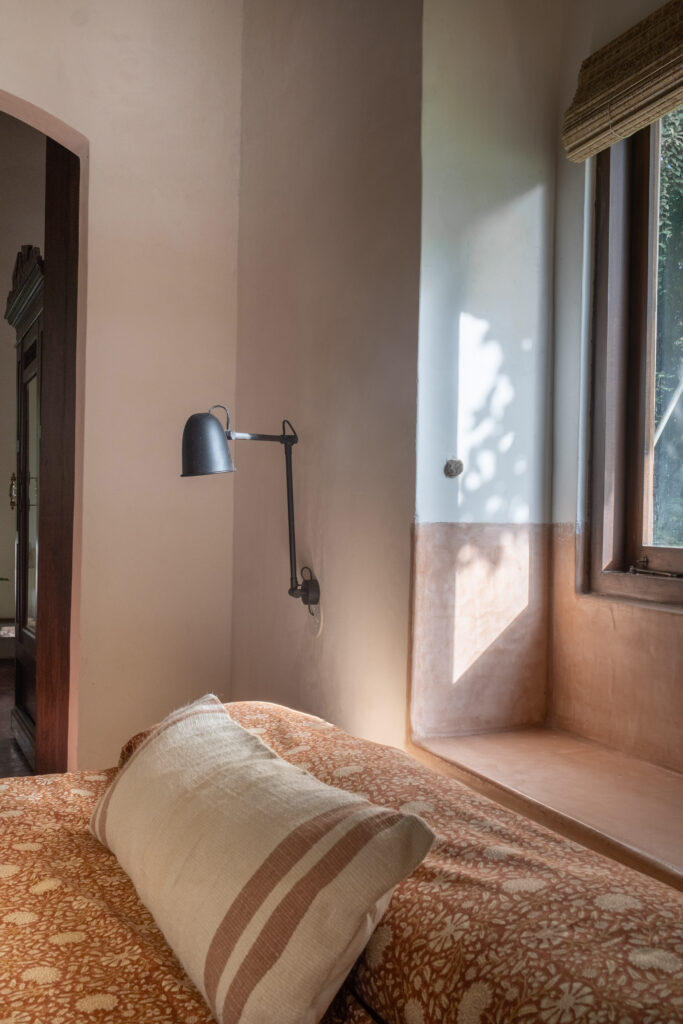 The courtyard and the verandah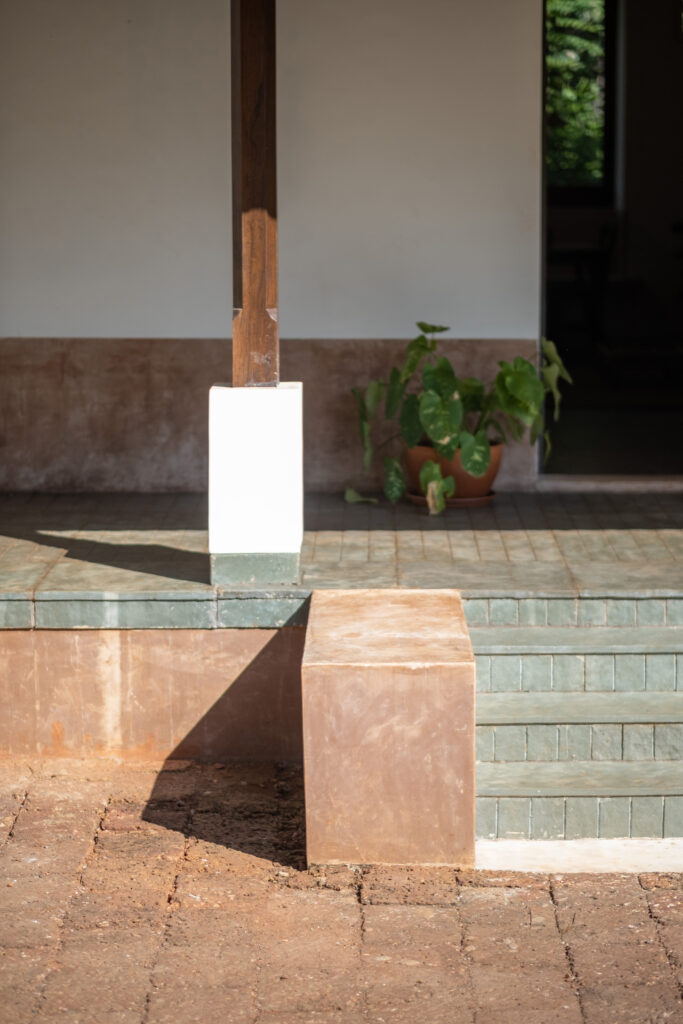 Every part of this Restored Heritage Home is infused with character. I love that the flooring was kept rustic, and the interiors devoid of new and flashy furniture. This allows the original character of the home to play the lead, with the original furniture supporting the entire theme, beautifully!

KUDOS to the architects who have gone that extra mile to keep this restoration authentic yet stunning!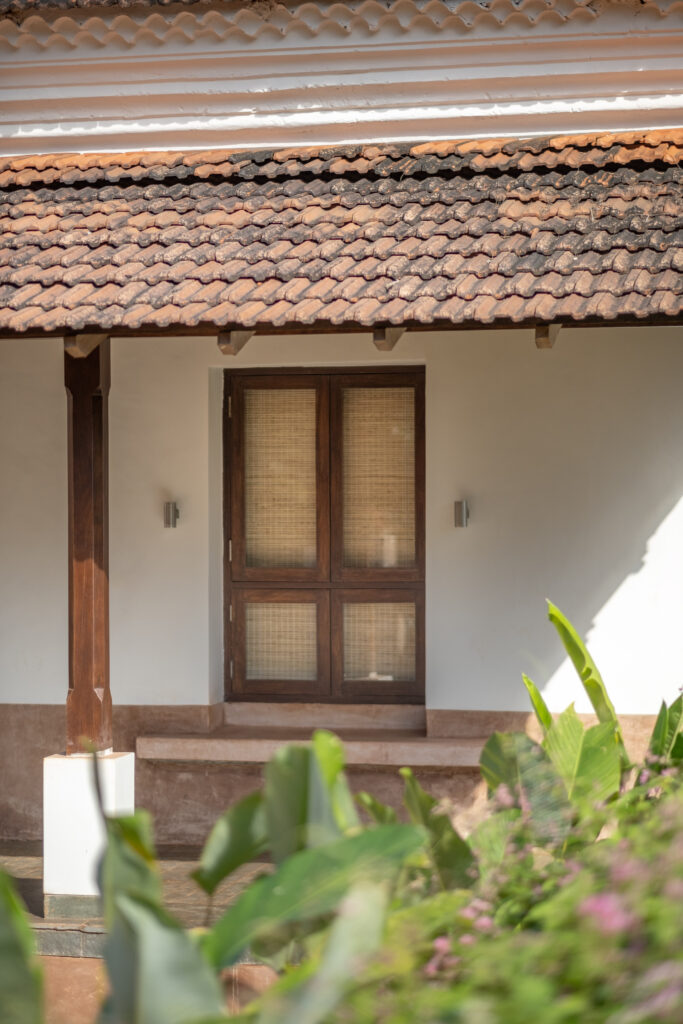 Connect with the architects!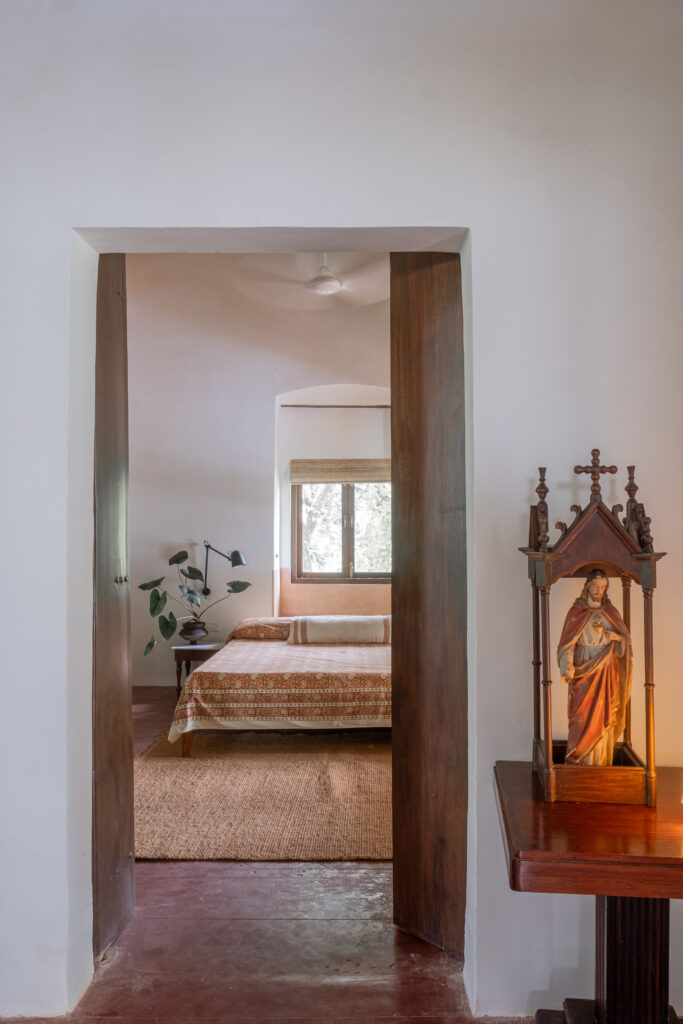 If you wish to connect with the architects, especially for heritage home restoration projects, do check out their instagram handles
Golda Perera's Instagram page
Rochelle Santimano's Instagram page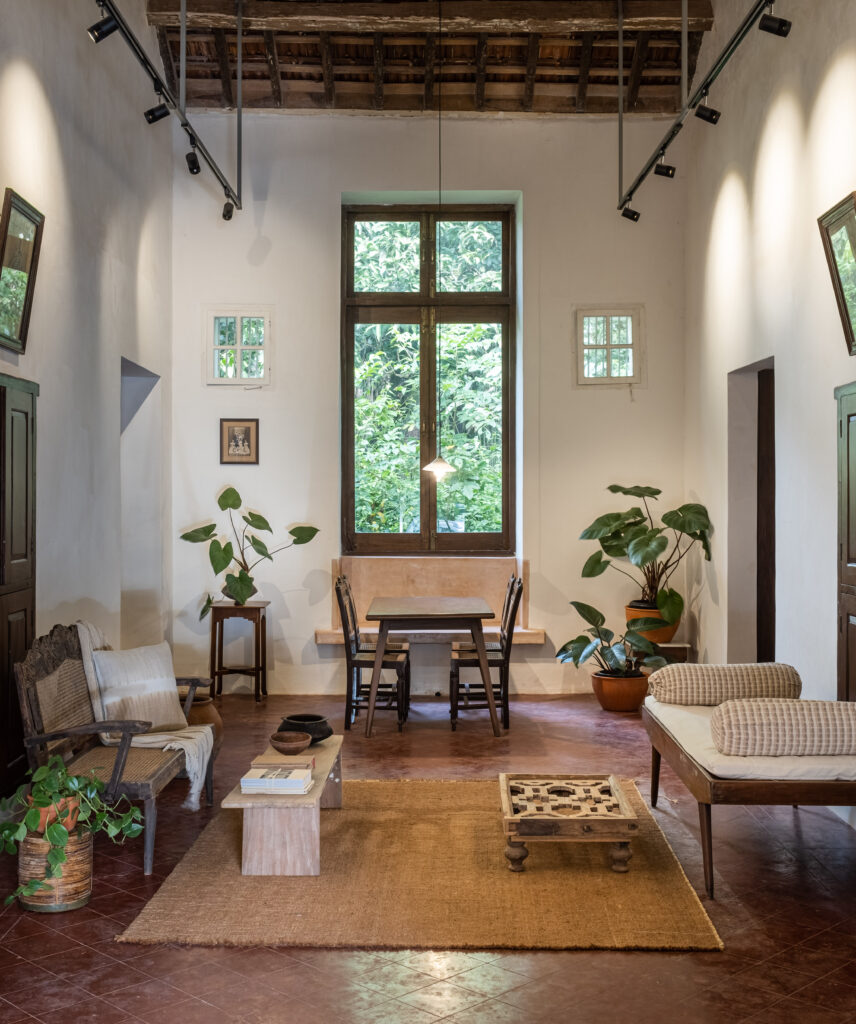 Pin the images of this Restored Heritage Home for inspiration!
If you loved these home restoration images, pin them. We have created a board for these images on Pinterest, and all you need to do is click here!
Are you interested in more home tours?
These gorgeous heritage homes featured on our blog are very popular reads.