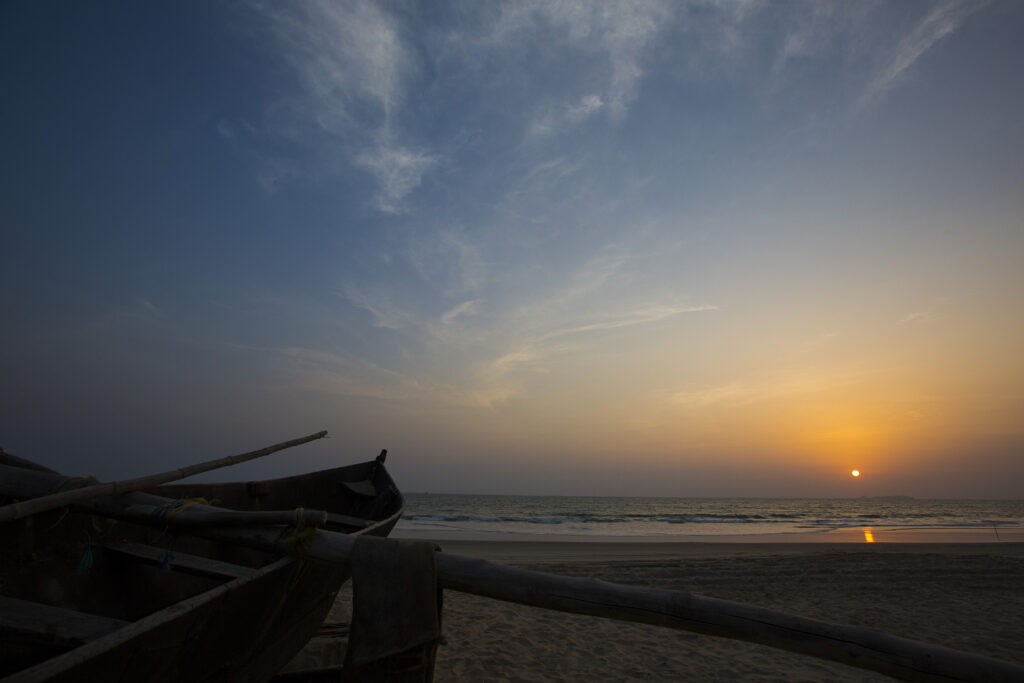 A cycle bell trills incessantly on a hot monsoon morning in Goa. Up on the second floor in my rented apartment, I smile, knowing it's Julio the paodar (bread-seller) passing by. Though I want my share of breads, I am in no hurry. I leisurely save my work on my computer, put on my flip flops and walk out of my guesthouse knowing that Julio will not disappear. When I reach him, he hands over four assorted pavs, my usual order, and I pay him.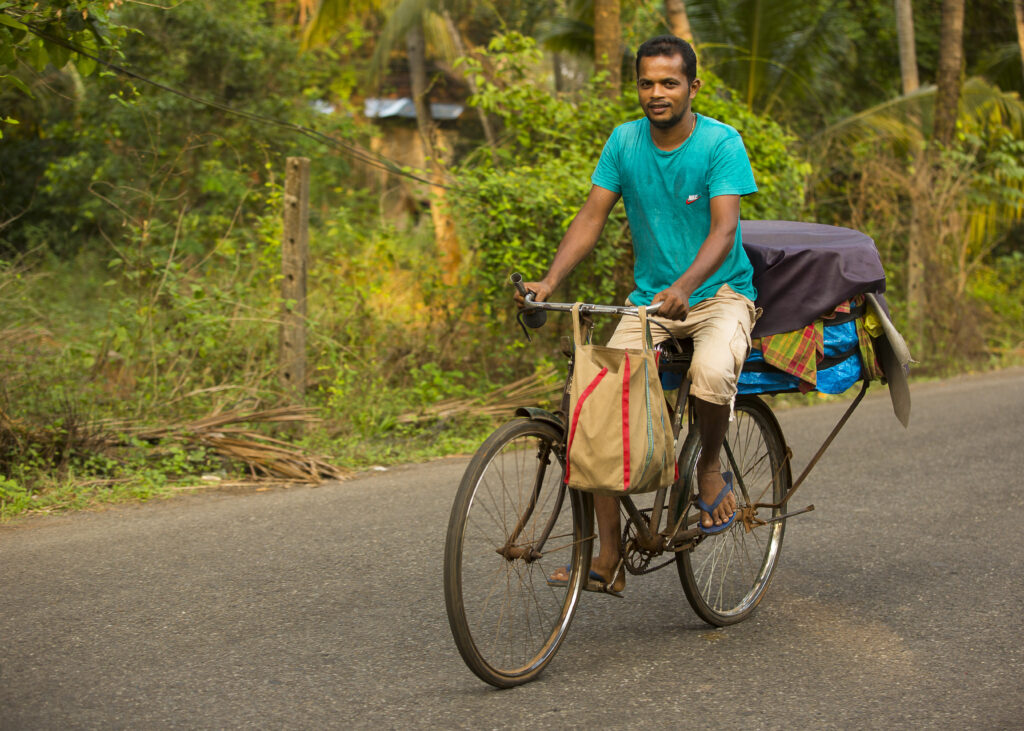 With a smile and a wave to me, he shouts out something to the locals nearby and pedals off. His cycle bell trills again, to alert the next lot of villagers about his arrival.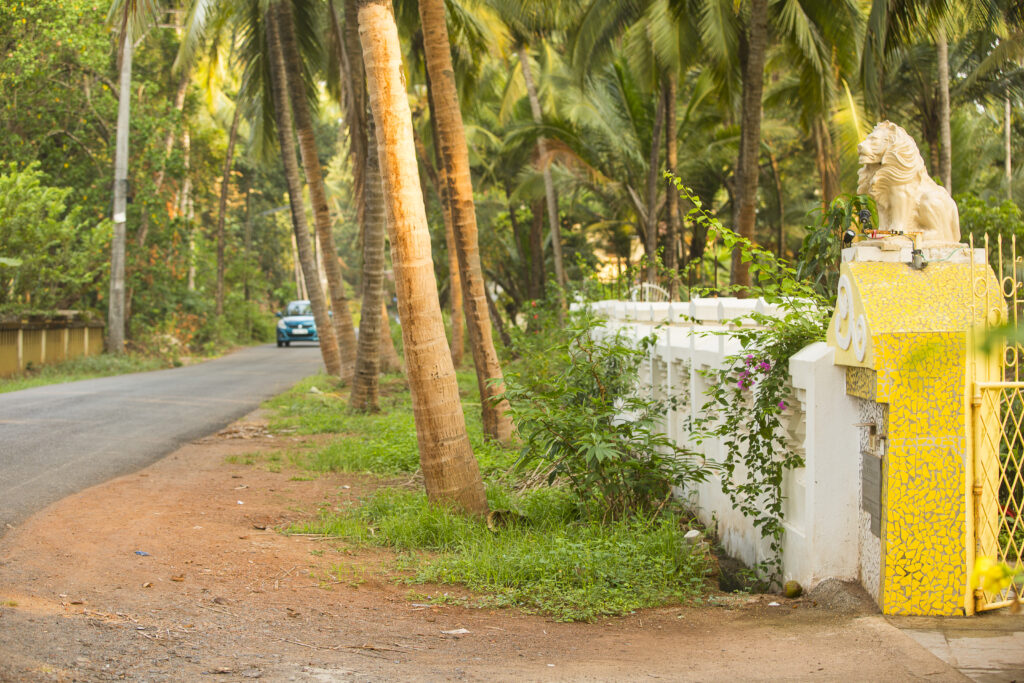 I am in Betalbatim, a sleepy little seaside village in South Goa. If you are looking for a quiet place in Goa to relax and unwind, Betalbatim should be your choice. It is strategically located, in between the bigger towns of Colva and Madgaon, and is dotted with well-kept heritage homes.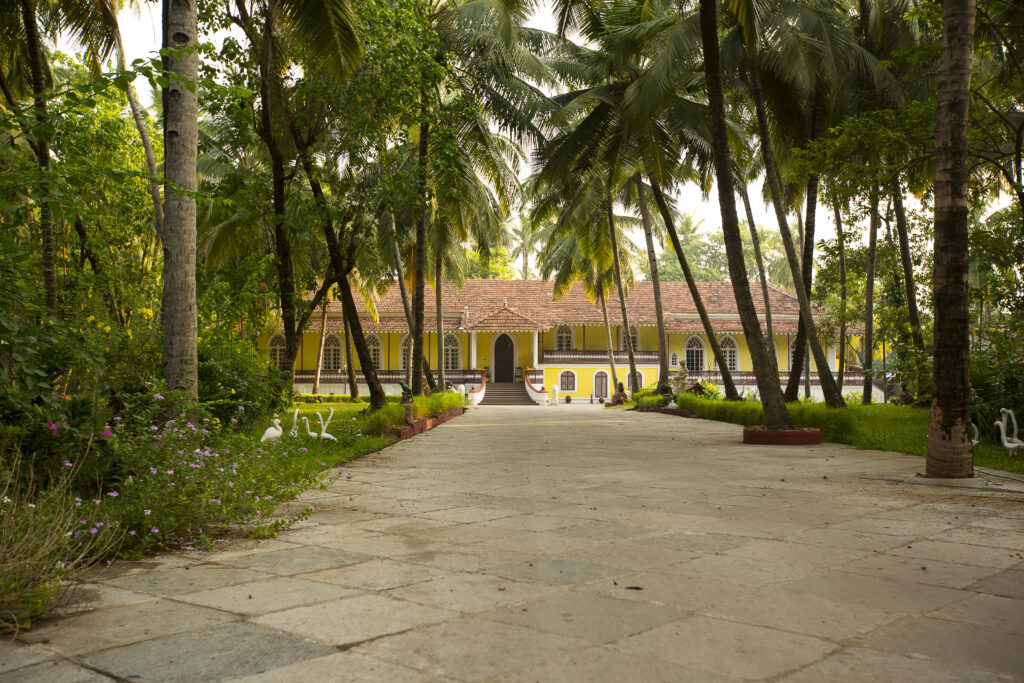 Though it is home to one of Goa's most hyped restaurants and several other better ones, the village itself is overlooked by most tourists. The ones who stay in Betalbatim's hotels never get around to experiencing this village, because they are too busy going to the big towns and beaches. That's why I think this town has been able to retain its beautiful flavour, the kind found in a hinterland, non-touristy Goa. I particularly like visiting in the off-season when Goa has bid goodbye to its last tourists and the monsoons have come in.
Everyone here is on first name basis, and visitors who are familiar with the locals are greeted with a warm smile and often included in friendly banter and local gossip.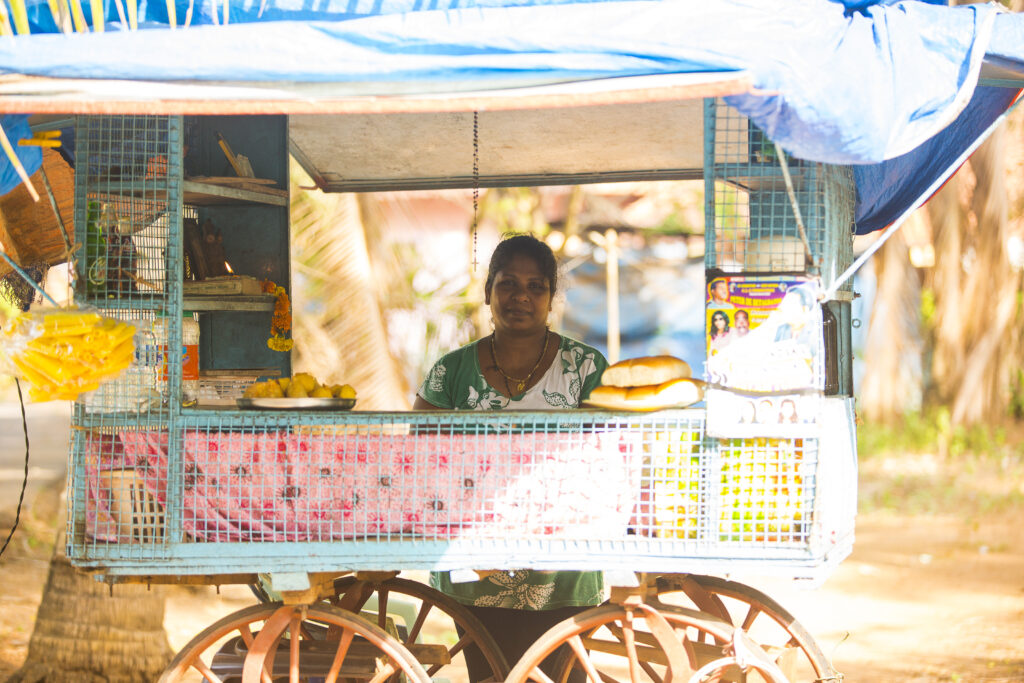 You can count on people like Julio the paodar or Lucy, who sells delicious steaks every evening near her home! But besides experiencing the intimacy of living in a small seaside village, there's quite a bit to see and do in Betalbatim.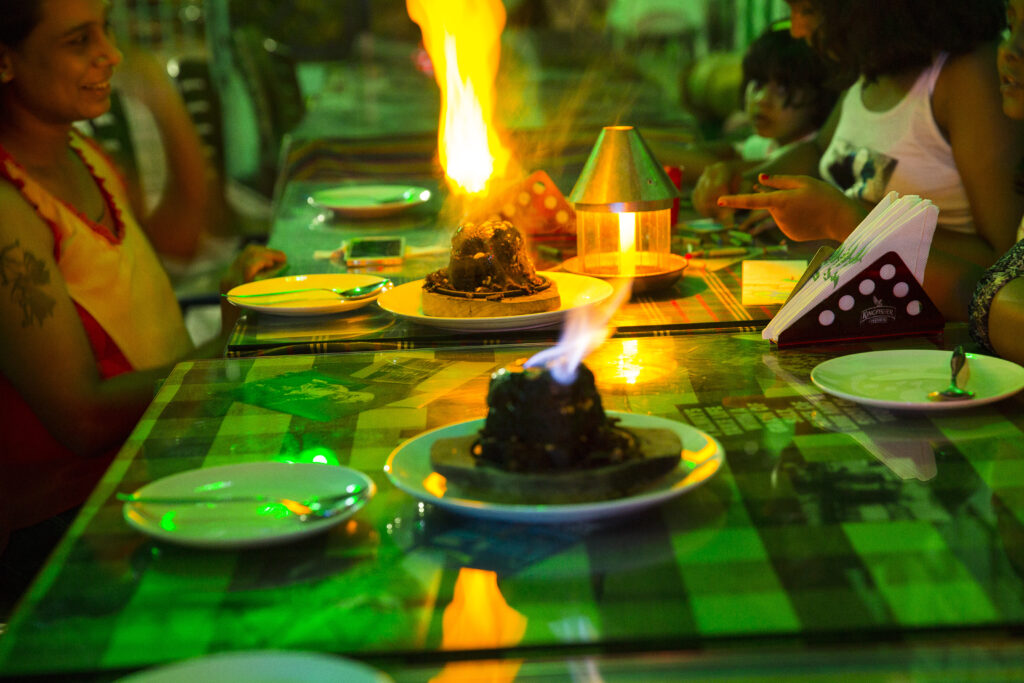 THE BEACHES ARE ALL YOURS!
Betalbatim's two beaches are relatively quiet even during the peak of the tourist season. But in the monsoons it's like having your own private beach.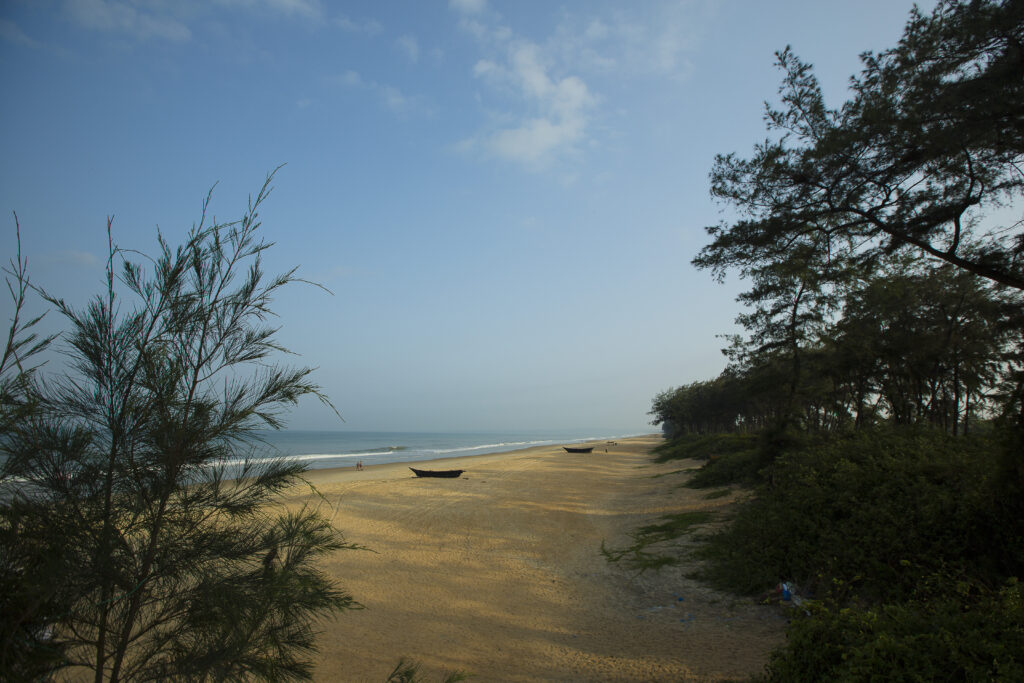 When I visited recently, on a rainy day, it was heavenly-with just me and the raging winds and angry waves crashing on the beach, all this noise heightened by the shrieks of foraging birds. At times the winds were so strong; it almost felt like I was going to be blown away. Do not get into the water for a dip or a swim as this is certainly not the safest time of year for that.
EXPERIENCE A TYPICAL SUNDAY CHURCH SERVICE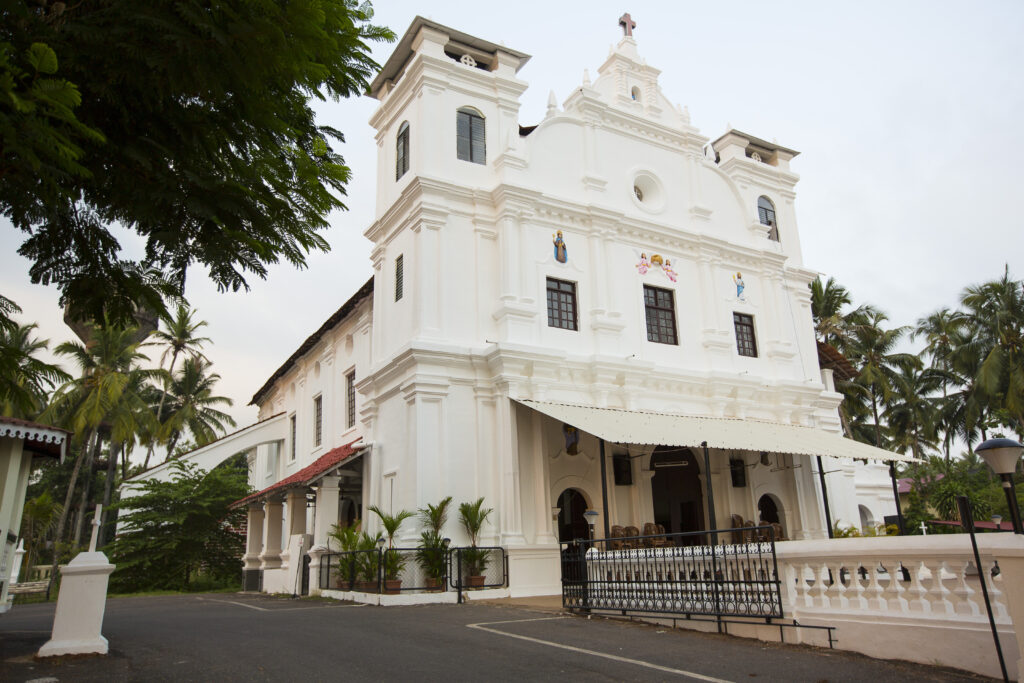 Like everywhere else in Goa, the Catholic church in Betalbatim is at the center of the village. Called Our Lady of Remdious Church, it's a beautiful 18th century building with worn out corners, a few rich gold highlights, and a choir that sings its alleluias right. No matter what your religion, if you happen to be in this village over the weekend, make sure you attend the 8:30 am Sunday service. It is a good time to feel the pulse of the village as almost all its inhabitants are at this service in their Sunday best. A lot of greenery flanks the main entrance of the spotless white church and it's so picturesque that one wants to linger there or in the expansive yard after the mass, to absorb the beauty.
LIVE LIKE A LOCAL
But the ritual in this village is to head to the Anjuna Bakery just outside church for a hearty Sunday breakfast. This family-run bakery makes the most delicious pork buns and mutton puffs you have ever tasted. Peek into their glass shelf and if you see pre-made tart shells buy them to take back with you. They are quite handy to make quick hors d'oeuvres when entertaining back home.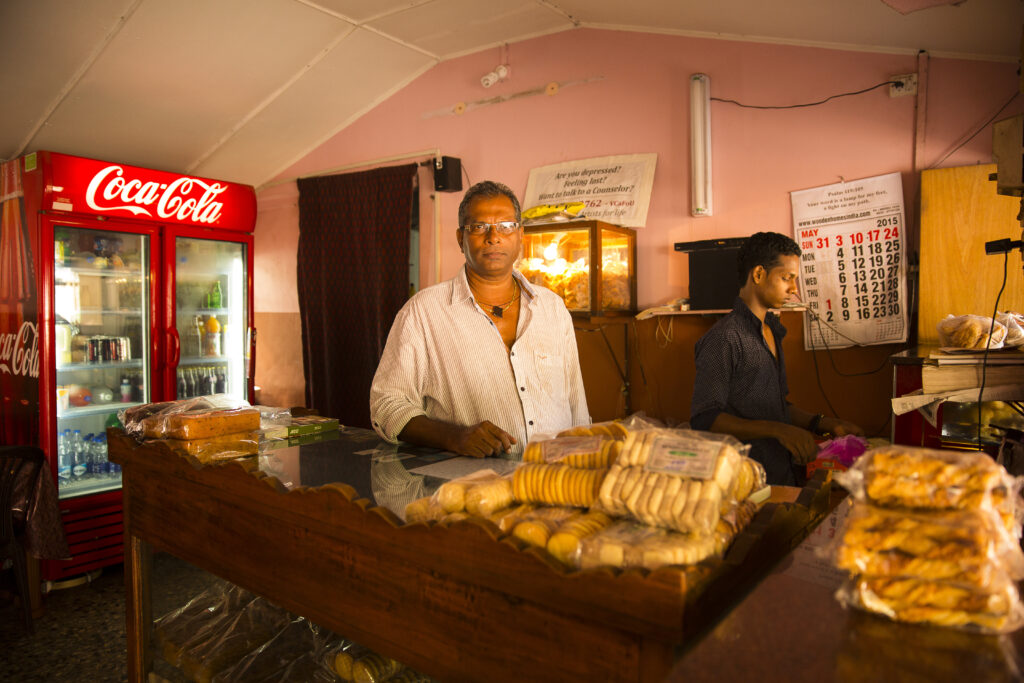 On Sundays, the village's susegad lifestyle takes a whole new meaning. The only thing to do if you are a man is relax at home, while the womenfolk prepare the traditional Sunday meal of sorpotel and sannas.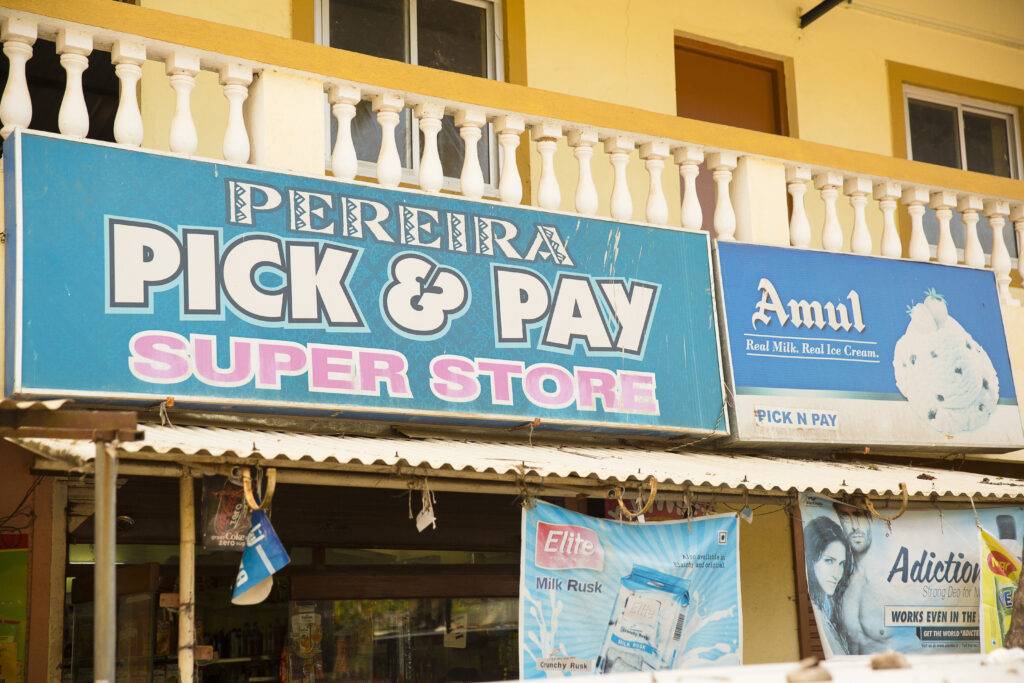 Next door to the bakery is the Pereira Pick n Pay store run by Jasmina and her daughterin-law Sylvia. Theirs was my go-to store for groceries, during which I also spent a lot of time chatting with them. When I asked Jasmina why the village was called Betalbatim, she said there was a Hindu religious site nearby, and 'betel' refers to that, while 'batim' is a reference to St Bartholomew the patron saint of the church. She says that this story was told to her when she first came to live in this village as a new bride. Also thanks to Jasmina and her family, I sampled the best home-made bibinca ever. Now, any visit to South Goa is incomplete without calling on her and Sylvia.
Betalbatim is well-known for its Goan restaurants. While the big restaurants are crowded and loud, I personally love the peace and quiet of a small shack, because that's where you will get the authentic taste of Goan fare. Make sure you order their ambot-tik fish curry. It's an everyday curry and makes a fine meal when savored with locally-grown boiled rice.
FEED YOUR CREATIVE SIDE
If you are creative, Betalbatim will surely speak to your soul. Artists and writers will love the peace and quiet this side of Goa. The pretty landscapes provide abundant inspiration. On the way to Colva, is Ray's Atelier located in a 100-year old Goan home. Artist Raymond Pereira lives and works here. His paintings are on display in the front room. He also offers artist residency programs that are much sought after.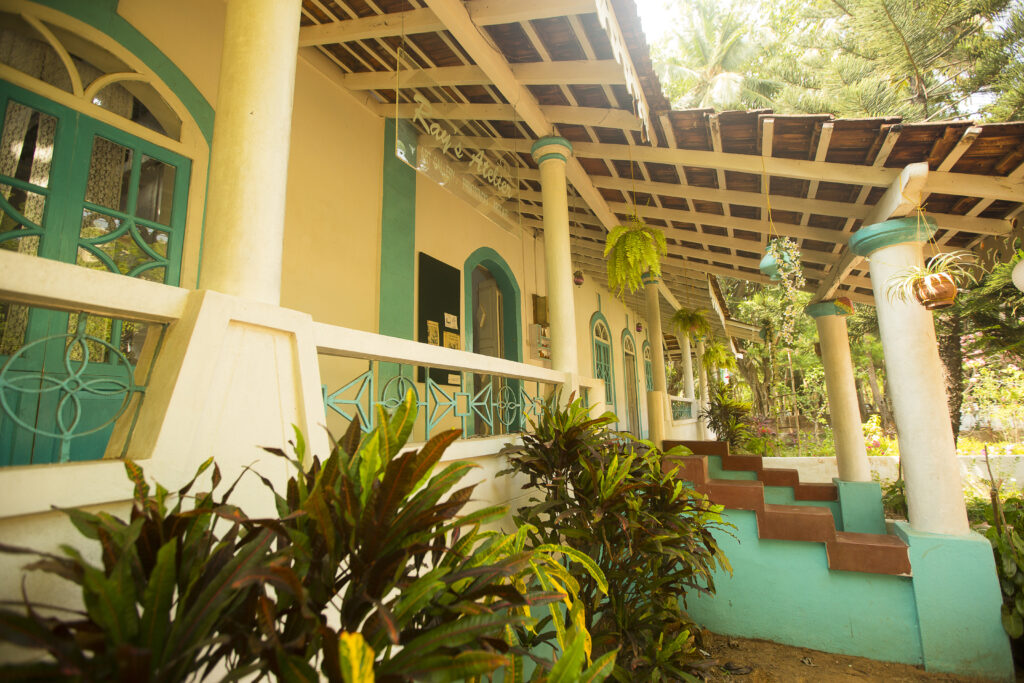 Then there is Victor Hugo's Goa Chitra Museum, which everyone visiting South Goa must put on their itinerary.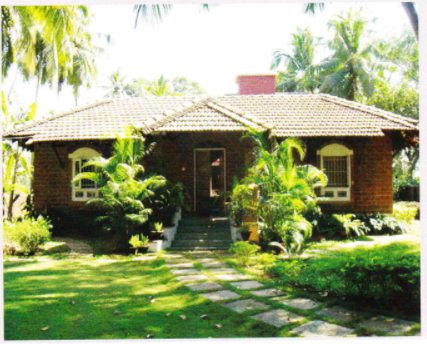 Within Betalbatim village is artist and musician Eleanor Viegas' studio and art gallery aptly named Peace Cottage. Her home/studio has been carefully designed using eco-friendly techniques, and it is quite a delightful place! She hosts a variety of community-based activities, and established artists and musicians come here to share their knowledge. Eleanor prefers that new visitors call in advance of their visit.
WALK AROUND!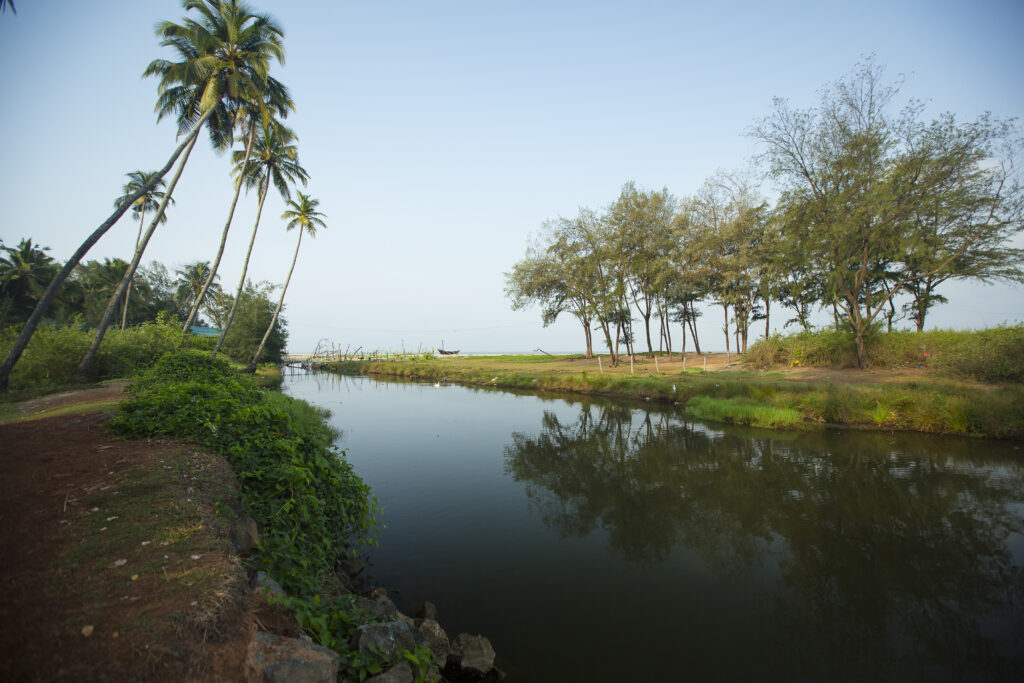 Offseason is also a great time to walk around and take in the exquisiteness of the old colonial homes. Betelbatim has many such gems, and one of my favorite things to do is wander around and admire these old beauties! I have found that if you ask nicely, and don't offend them by clicking pictures without permission, the home owners are more amenable to showing you around this time of the year.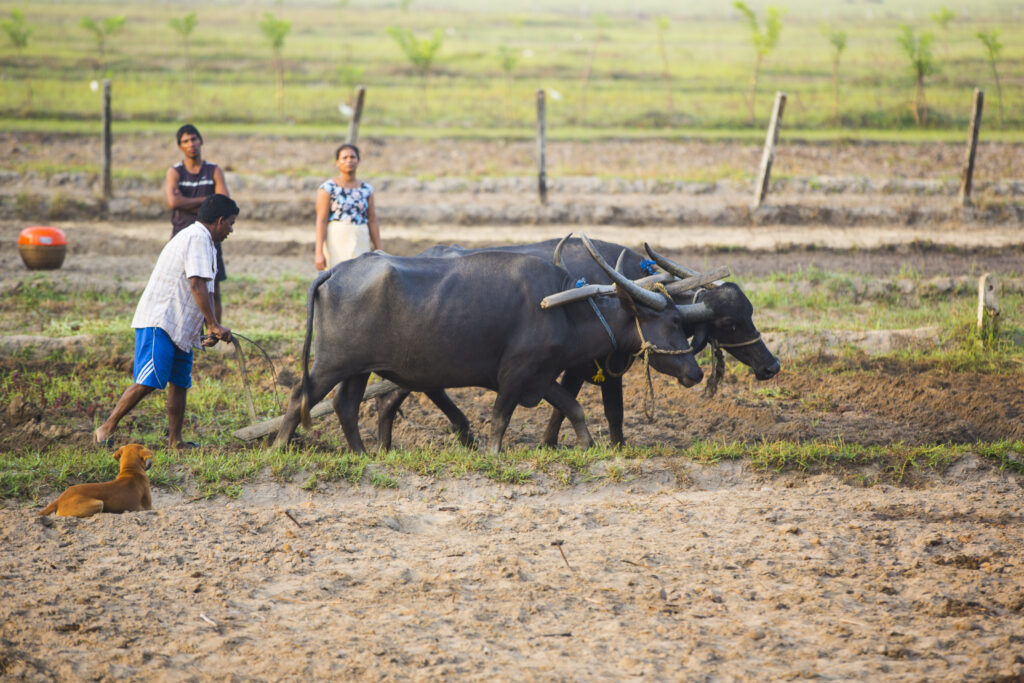 To make the most of your Betalbatim experience, avoid staying at hotels, and instead book a rented apartment or villa. The village is incredibly safe. Instead of hailing cabs, it makes sense to pre-order a cab, or rent a vehicle. Cab drivers in Betalbatim can get a bit persistent sometimes, so avoid them.
Betalbatim for me is a wonderful place to unwind, to slow down and take in life one moment at a time. There are no touristy attractions, just a gorgeous beach, good food, new things to try out and beautiful experiences to bring back home. It's truly a sublime way to experience the real Goa.
QUICK FACTS
GETTING THERE
Betalbatim is about an hour away from the airport.
ACCOMMODATION
At Betalbatim, a handful of hotels offer a comfortable stay. You could also find resorts and hotels in Colva. However, try and find an Air BnB because that's the best way to explore this lovely place.
FOR MORE INFORMATION
Log on to www.goatourism.gov.in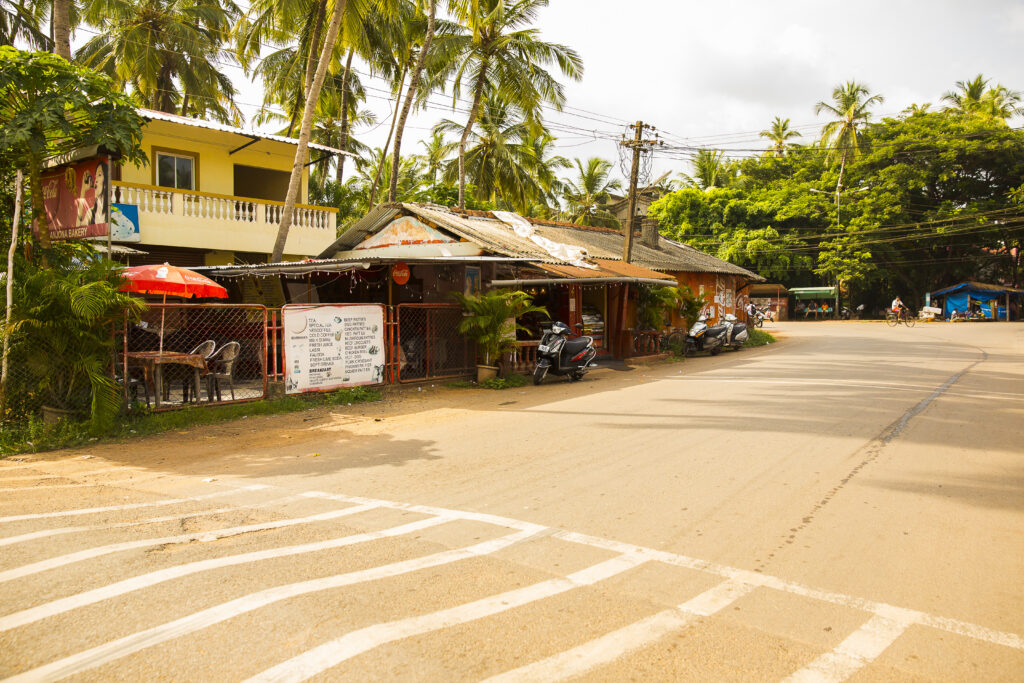 Next time you are in Goa, skip the noise of North Goa and head down to the quiet seaside villages of the South. You won't be disappointed!
If you wish to bookmark these images, we have already pinned them on Pinterest! Head to our Pinterest board, and pin away.
Are you looking to visit heritage homes? We have featured a few recently. Have a look!