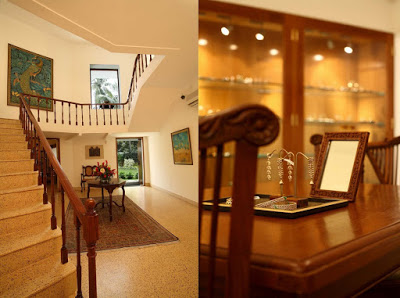 Shopping for jewellery must be a pleasant experience as it is not often one indulges in luxury. Somehow, I end up feeling intimidated when I step into a store, not knowing what to look for and end up stressed and confused. If you are like me who prefers to look beyond the glitzy stores, then Rasvihar promises to pamper your senses.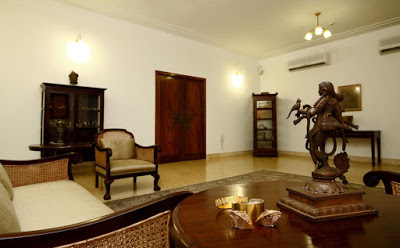 Rasvihar is not just another run-of-the-mill jewellery store that one normally sees on upmarket locations. Set in an art-deco bungalow, Rasvihar is a beautiful one of a kind jewellery store sans blaring lights and ostentatious display of bling. The store has been featured in BBC Good homes as well.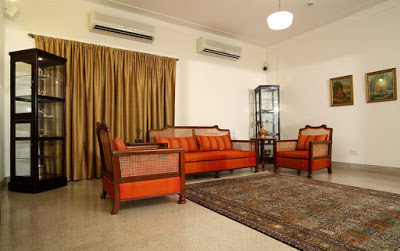 The Chennai based designer jewellery store showcases the collections by Ahalya.Her designs are a visual treat and don't scream for attention, instead add a subtle charm and elegance to the beauty. It is not just the jewellery but the store in itself which provides a veritable feast for the senses.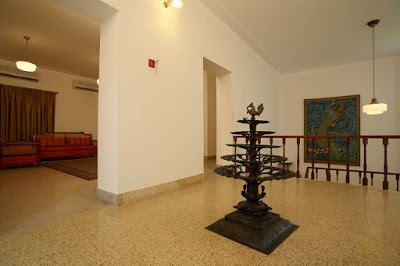 The priceless paintings, artifacts, art-deco furnishings, the aged teak wood display units together with the colonial era architecture make Rasvihar an unforgettable experience.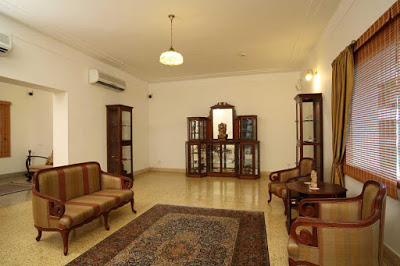 The store even has a library with books related to architecture, design, art and fiction for those who accompany their companions.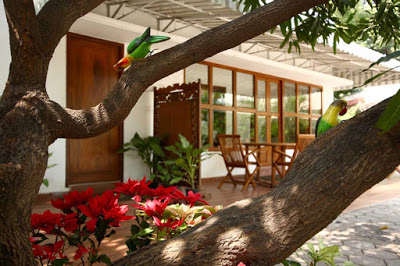 Banswari-the flower parlor, another enchanting place worth mentioning is located in the same premises. We will soon do a follow up post of the store. My special thanks to Sheila Bhat for sending in the details and pics exclusively for Thekeybunch.
And finally, a feast for every woman's eyes…..Ahalya's designs