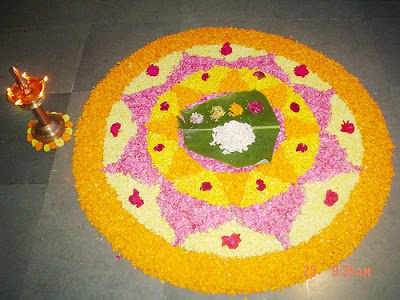 Happy Onam to all our readers!
Come August, and it is the beginning of back-to-back festivities in India. I had promised to post about Pookalams or flower rangolis in my last rangoli post. There can't be a better occasion than Onam to post them; Pookalams are designs or rangolis created on the eve of Onam, by Malayalees. The stunning designs portray a visual picture of virtual carpets. Pookalams are generally made using petals of different flowers and leaves. From conceptualizing to planning and executing, a lot of effort goes behind a pookalam. Not to mention the creativity and the fun that goes along the festivities. Arulmurugan was generous enough to share the pictures he clicked at Pookalam competitions, enjoi! Check out more pics on his flickr site.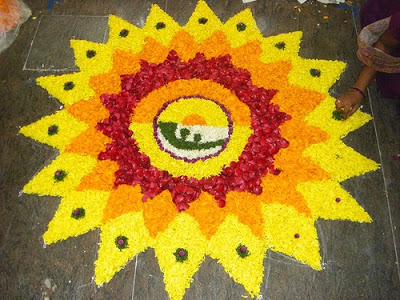 Classic color combination is used here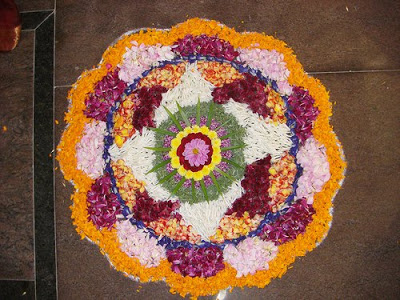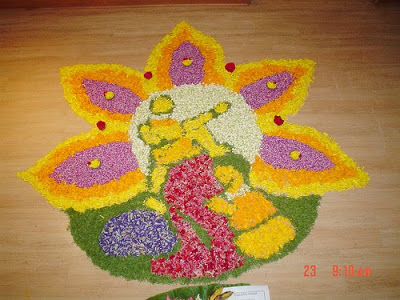 Love the pattern used here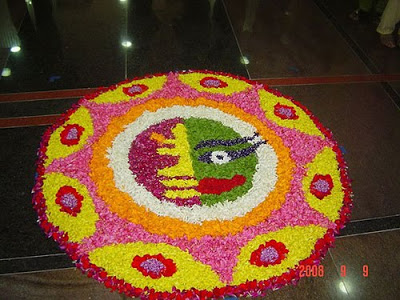 Design portraying Kathakali, traditional dance of Kerala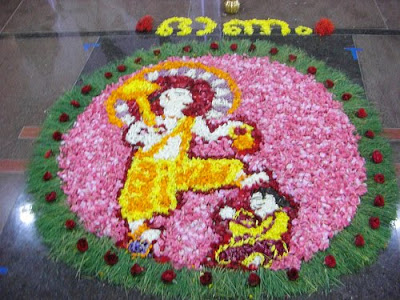 Design depicting the story of Mahabali and Onam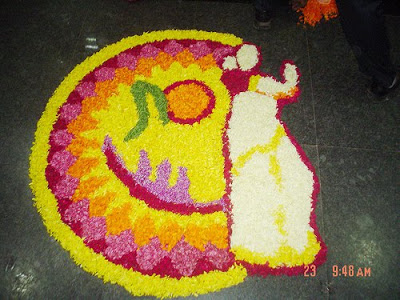 Traditional Kerala woman and boat race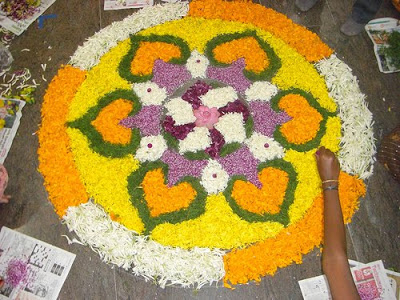 Another traditional design
Do you make any other kind of rangoli, what materials do you use? Would you like to see some more posts about rangoli? Let us know.