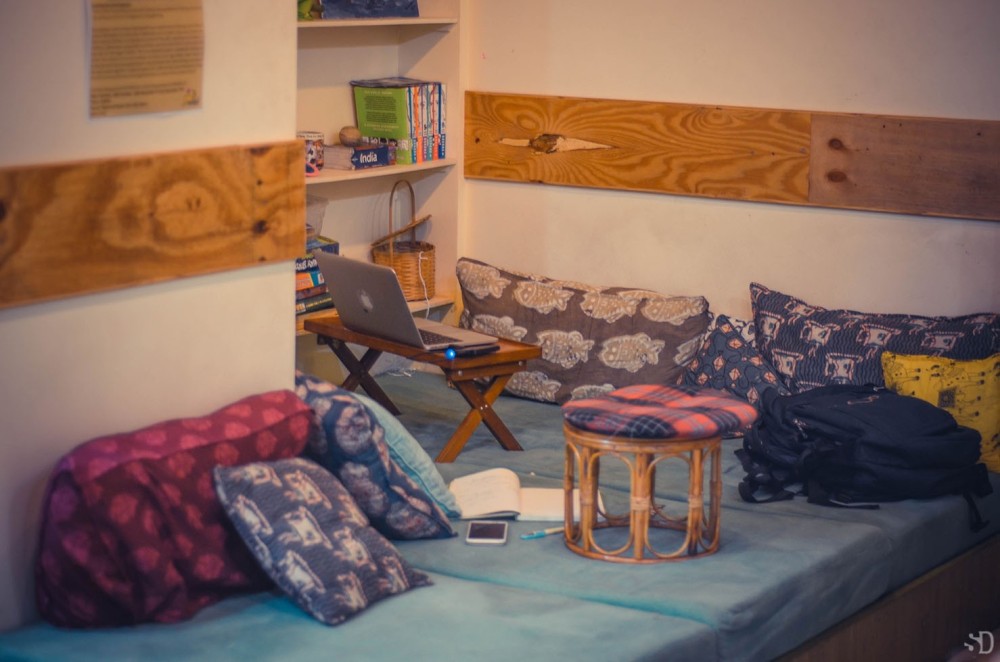 As a mom who works from my home office, getting away at least once a week for some 'me' time, is so important. And where do I go? Tucked away in a building not too far away from where I live, is my favorite place in Pune. It's called Pagdandi – Books Chai Cafe.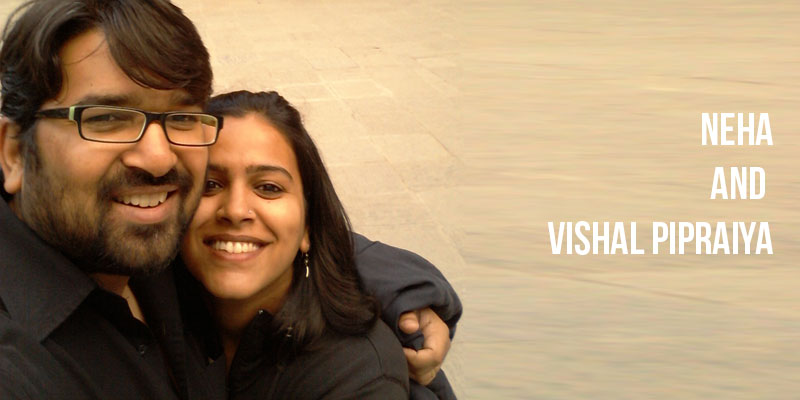 Like the name suggests, its got books and its got chai or coffee. But Pagdandi is so much more than a library that offers beverages to those who want to sit and enjoy a book there. Vishal and Neha, the young couple who run the place, actually met while backpacking across India. When they settled down together, they envisioned setting up an alternate cafe – and that's how Pagdandi was born. Pagdandi is an Indian word, which roughly translates to the phrase, 'off the beaten track' in English. And that's just what it is.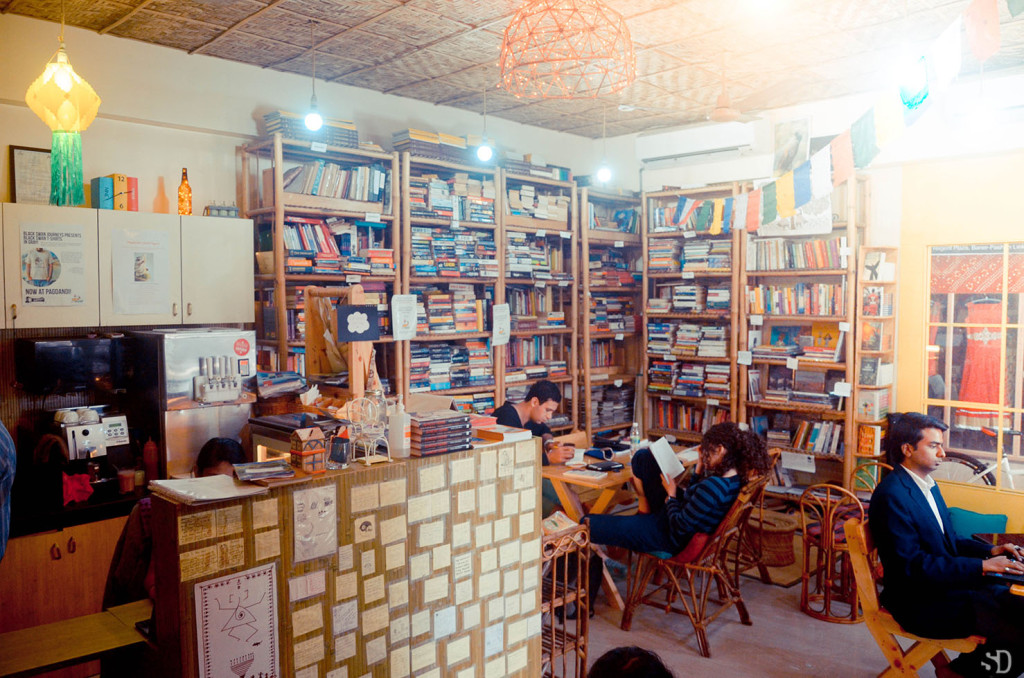 It's not your regular library, because noise is allowed (within the limits of decency of course). It's not your regular coffee/chai shop because you do not sit at a table that is entirely yours. You just grab a free space, or plomp yourself down on a day bed (called diwan in India) and either read, or connect with the co-occupants 🙂 You are in fact encouraged to interact, share views and generally connect with each other. How cool is that!In the background, an amazing selection of world music plays (my favourite time to visit is mornings because Subash who handles the back office and kitchen at that time loves Latino music) and I enjoy the songs he plays. Normally an introvert, I absolutely love the possibility of meeting new and interesting people each time I visit. I have also made some great friends here!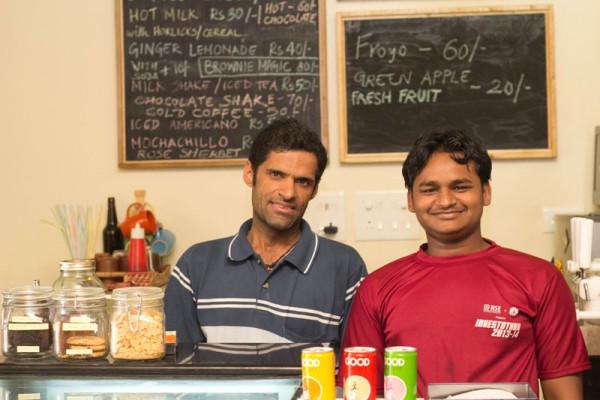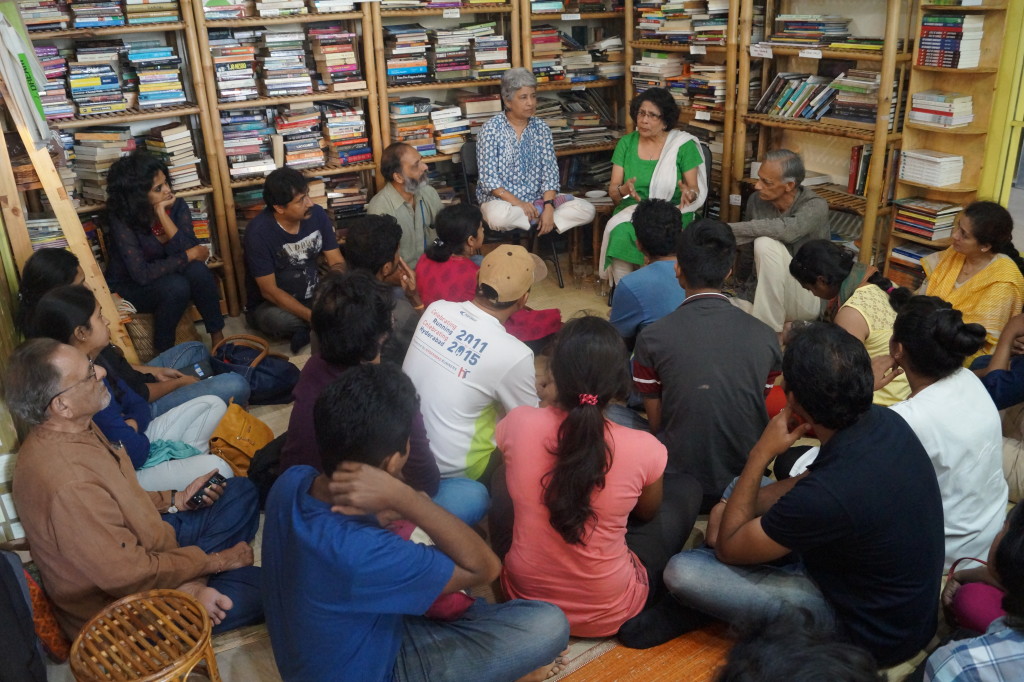 Pagdandi offers me much more than a hangout haven. I belong to a writer's club that meets at Pagdandi every Sunday morning. We sit together, write, then share our work and offer inputs and encouragement to each other over cups of our favorite brew. On alternate Thursdays, at 9 pm there is a group of musicians who set up their instruments just outside the cafe and entertain a crowd of music lovers.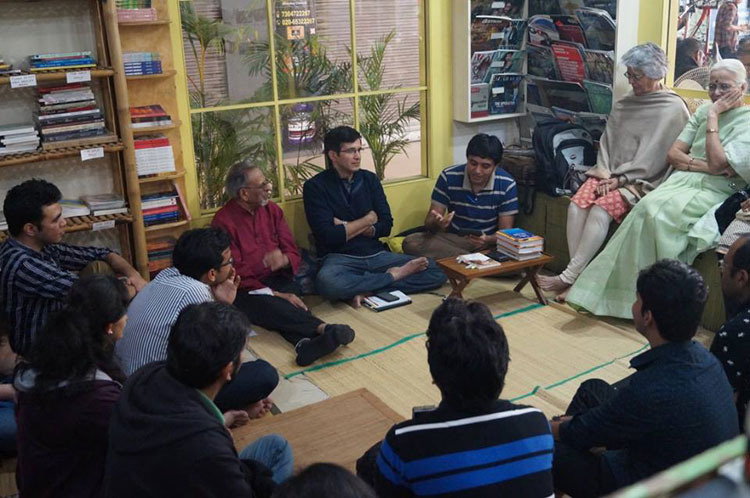 The last Sunday of the month hosts "Shavita" – Urdu poems curated and read out by my friends Jay Shah, Preyas Hathi and Kulbeer Dodd. There are also art classes by Ruve and Nachiketh, story telling sessions that are enjoyed by kids and adults alike, book readings, political debates, poetry slam events, plays, talks on health and good living, and so much more!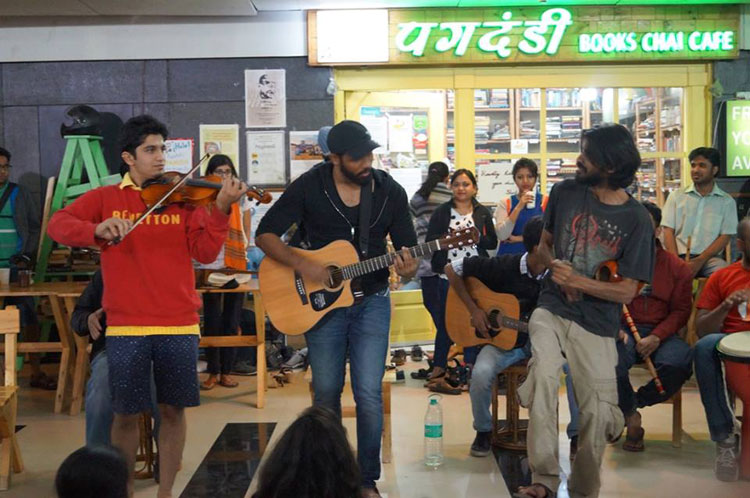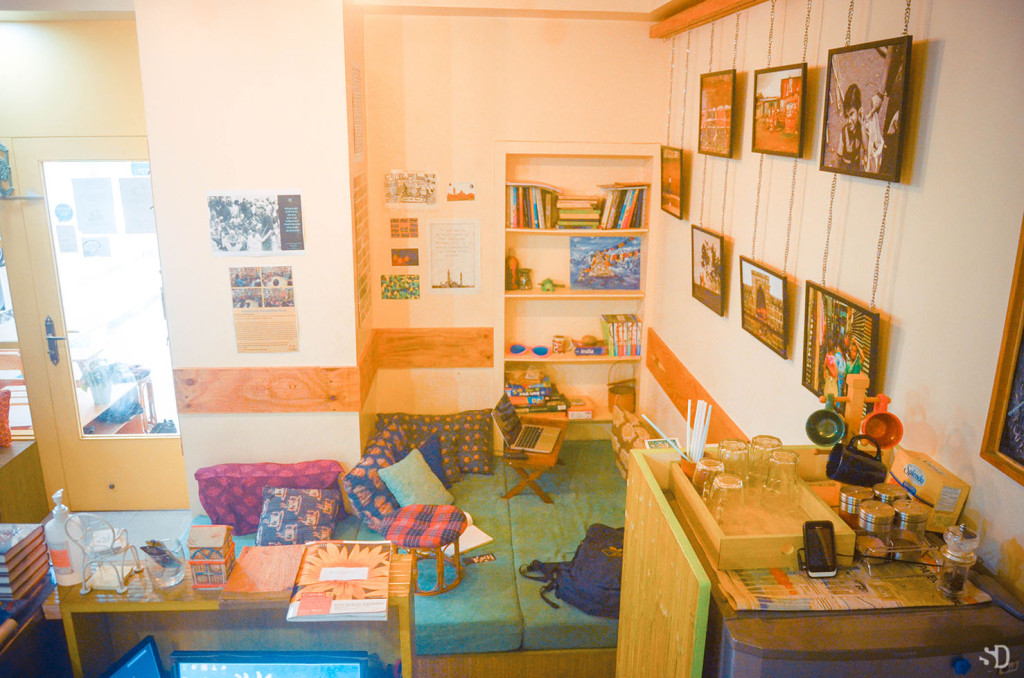 On their cafe menu, Pagdandi offers a limited, but carefully curated selection of food made by home bakers, home chefs, or put together by the staff here. My favorite thing on their menu are the brownies – they are made really well, and I often pack a few to take home to my family. My kids also love to drop in and have their favorite frozen yoghurt here.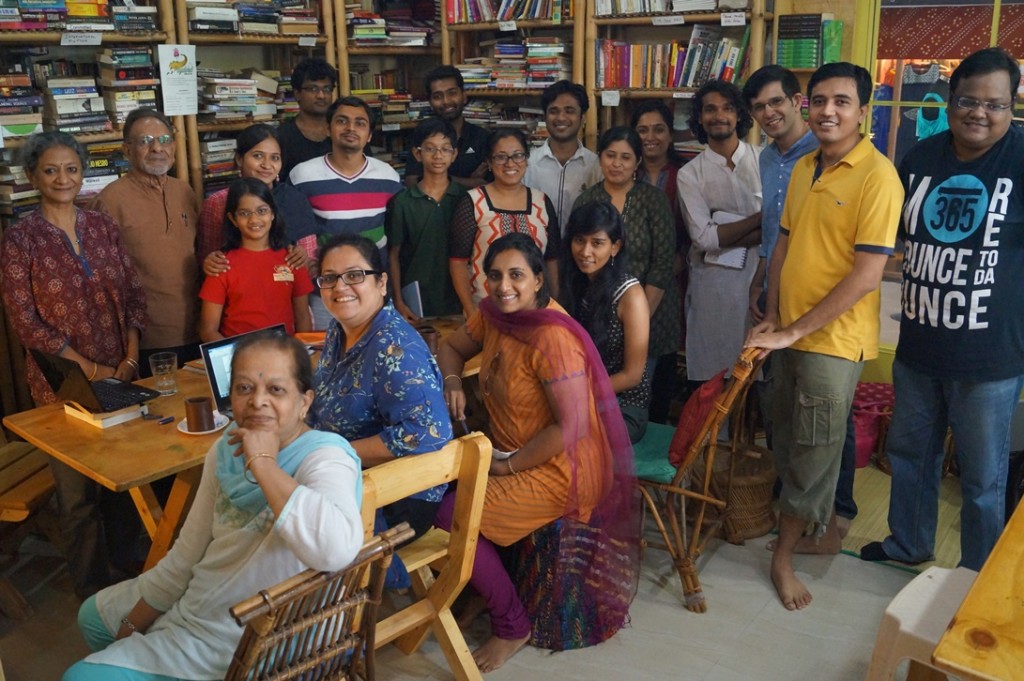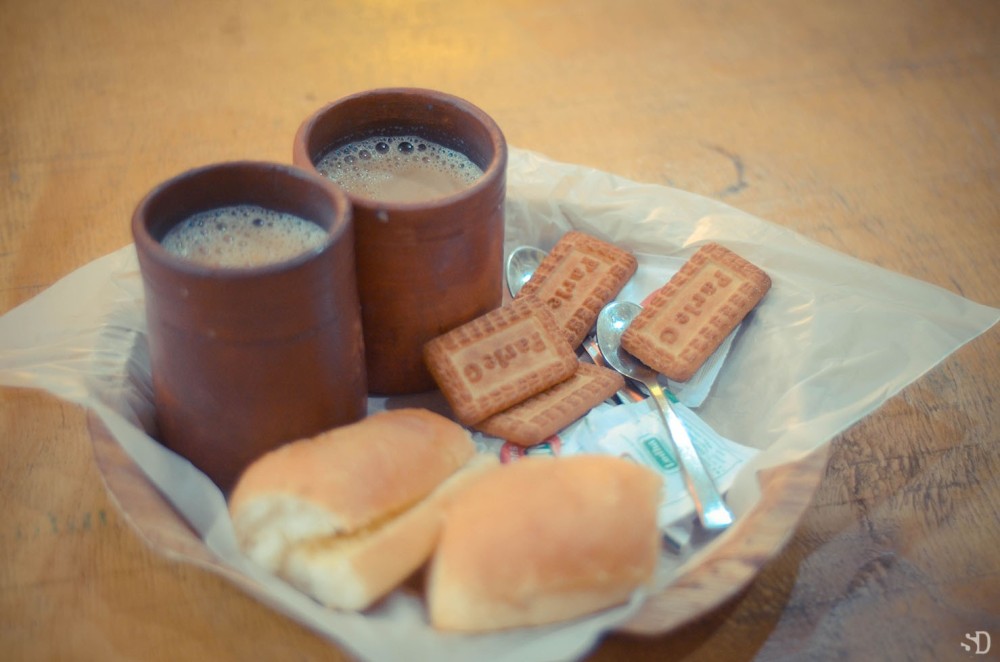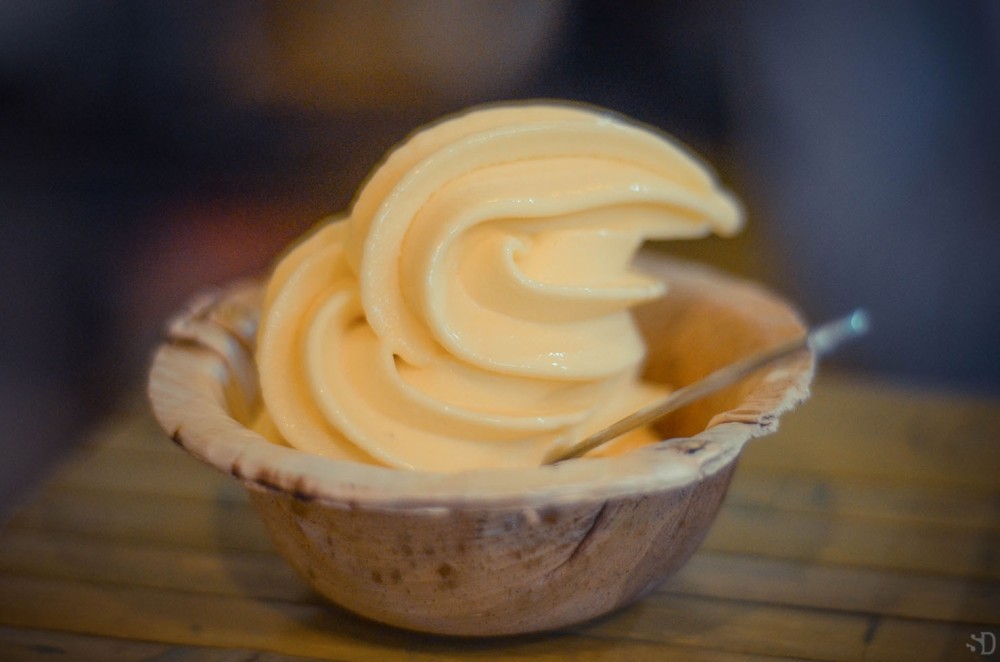 As a decor blogger, how can I write about a place and not mention the decor? Pagdandi promotes Indian and local artisans, designers and fabric. The furniture is made of upcycled or eco-friendly material, and you will see bamboo in the decor. The bright yellow walls, the eclectic selection of accessories ranging from a teal green bell to a DIY lamp, a lovely blackboard and some really fun stuff on display, lovely Indian block print fabric on the chairs and cushions, the place has a homey, warm, stylishly comfy feel to it.
The tinkling of the bell when someone walks in, the whirring of the coffee machine, and the rustling of magazine pages…Pagdandi is an experience! The food is amazing, the company is warm, with strangers acknowledging each other with a nod, or joining you at your table for a conversation. It's where I have met the most interesting people I know in Pune. Kids are welcome, and there are kids' books, toys, board games and events for kids.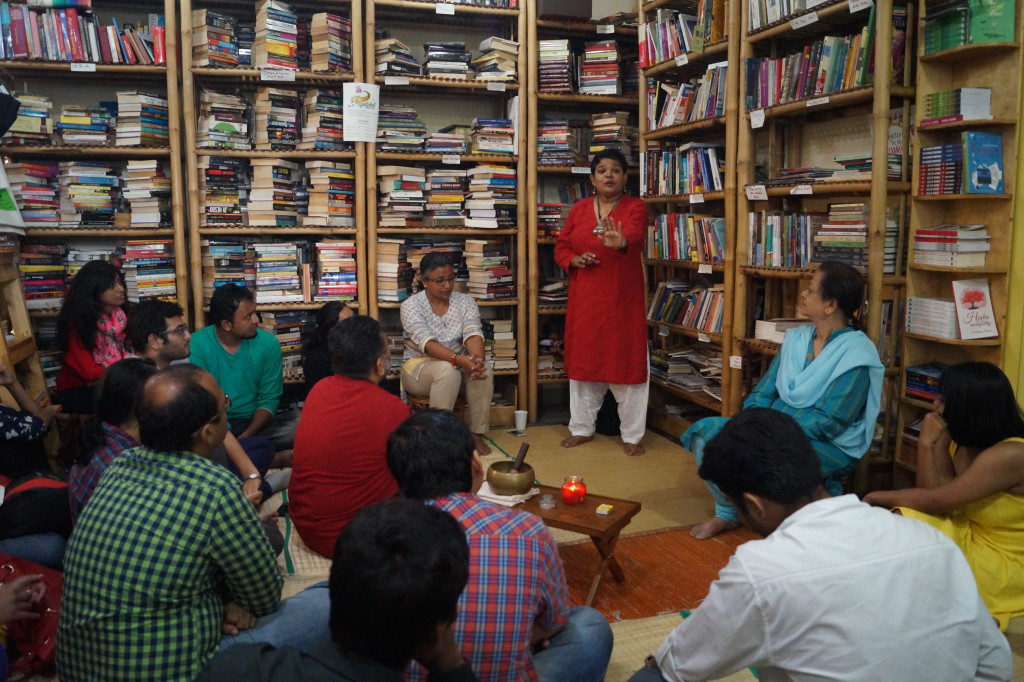 I love the inclusivity of the place, and I would love for you to visit it when you are in Pune next.
Pagdandi Books Chai Cafe, Regent Plaza, Baner Pashan Link Road, Pune – 21
FACEBOOK
WEBSITE
 Cover pic: Shoumik De
This post has been co-ordinated for Turo's Hidden Gem car rental community.