Hi everyone, it's time for a brand new blog party! This one's called It's the cook's nook! and you guessed it, it's a kitchen picture party!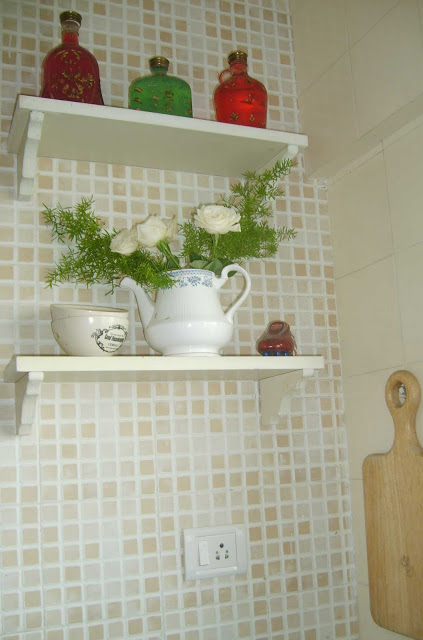 Kitchens are the warmest part of every house, both literally and figuratively! They are an oft-neglected area in decor blogs, and I thought it was time they got some attention!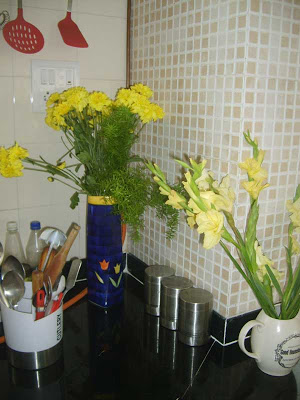 Coffee, tea, sugar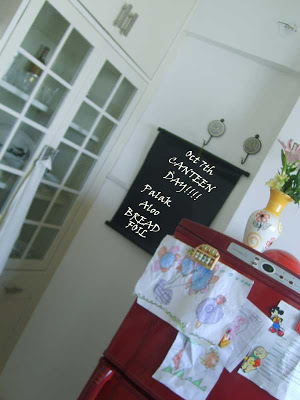 Where everything important goes. Those are my little girl's
most recent masterpieces :); I love my roll -able chalkboard!;
The Mum's kitchen hooks are from Sanskruti, Pune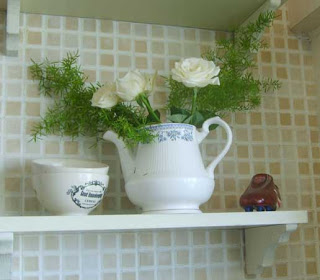 Ledges inspired by French kitchens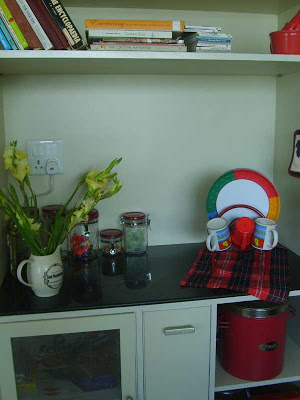 Cook books on top shelf, and meat safe below…and
3 cups for Papa Bear, Mama Bear and Baby Bear 😉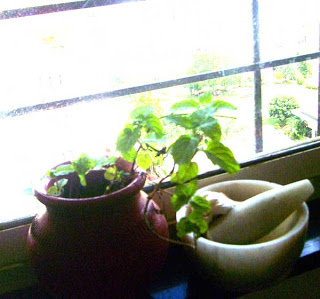 My mint kitchen-top plant
This is how you join the party –
Do a "It's the cook's nook' post on your blog. It has to be a photograph of 'your' kitchen. Please do not use images from other sources.
Then link back to this post as follows:
– Copy the 'permalink' from your 'October Blog Carnival: It's the cook's nook' post!
– Add your 'permalink' to the 'inlinkz' at the bottom of this post.
Try to spend some time in other contributors' kitchens, after all it's a party! 🙂
If you don't have a blog, you can always email your pictures to me at [email protected] and I will post them here, as well as link back from the party page.