Where: Copenhagen
Who: Naina Puthran and her husband, their 10 year old daughter, and their dog, Rex
What: Approx 2500 square feet spread over 3 floors. It's a single family house with a garden.
We are headed to a beautiful home with a unique decor style that you will fall in love with. Come, join us as we visit Naina Puthran's home in a suburb just north of Copenhagen, close to lakes, the sea and forests.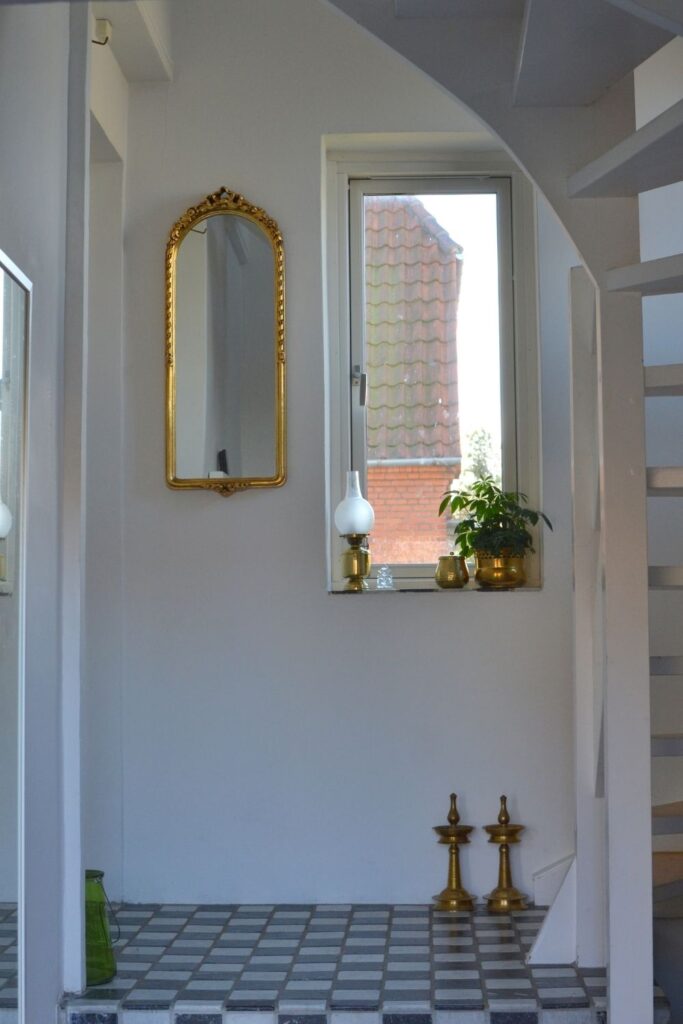 Naina's home is a lovely mix of minimalist Scandic decor lovingly infused with Indian accents. I had the pleasure of having a conversation with Naina across the miles. Here is an excerpt.
Naina, this is a beautiful way to live in Scandinavia. Practically, it makes sense to follow a Scandic style, and I love how you cleverly burnished it with Indian Accents. How did this style evolve?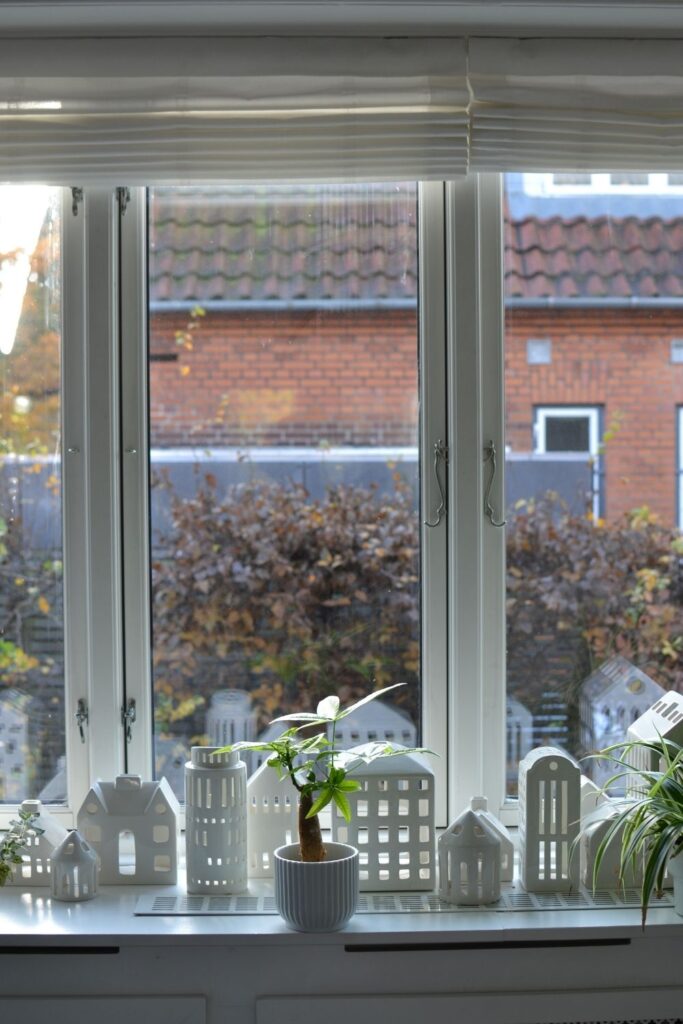 When we moved to Copenhagen over a decade ago, I fell in love with the Danish concept of hygge and the focus on sustainability and minimalism. I wanted to mix these principles with my love of brass without going overboard. Starting with a neutral palette with whites and greys helped me achieve the balance I was seeking.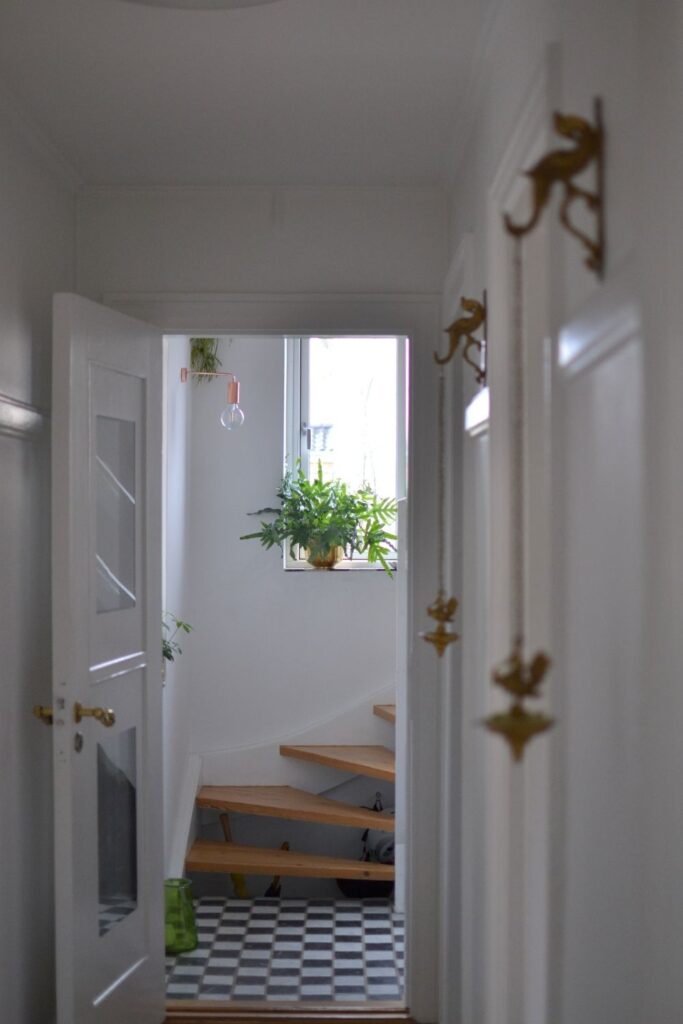 Your home has a mix of the east and the west with a Minimalist home in neutrals, with Indian accents. Where do you shop for or source your decor items for both of these?
For the Indian brassware, The Indian Weave is my go to source. Visits to Kerala and Udupi have also helped to add some wonderful traditional treasures to my collection. For the modern elements, I shop at Ikea and some local Danish brands like Bo Concept and Ilva.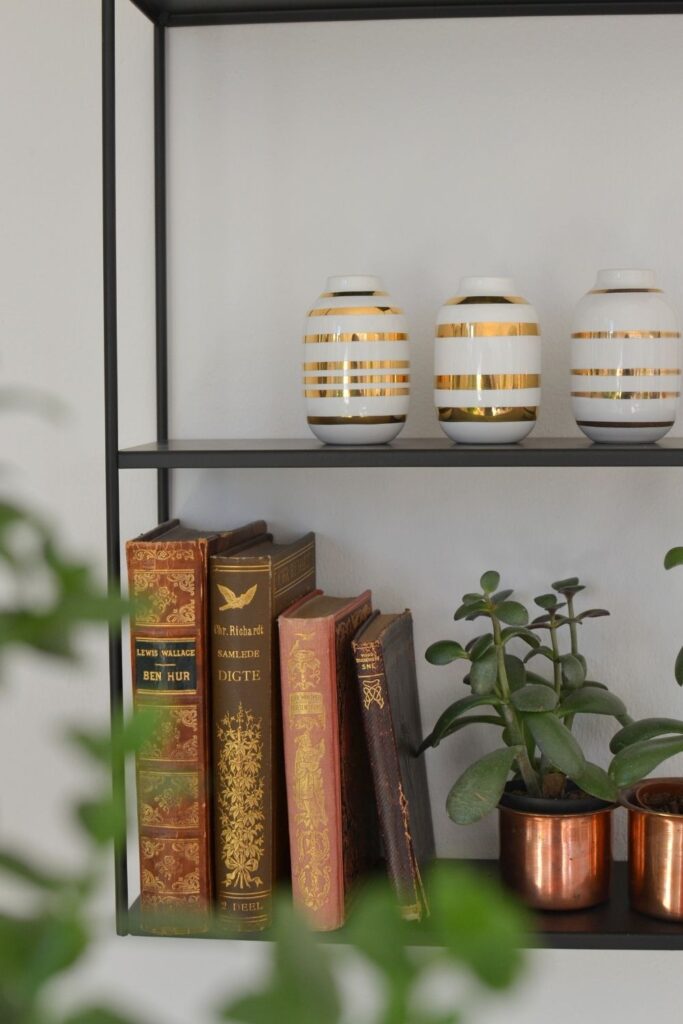 What are your fav pieces, and why?
I have a treasured collection of brass candlesticks that have been collected over the years from thrift stores. I love the history that comes with second hand pieces and can spend hours in thrift stores and flea markets.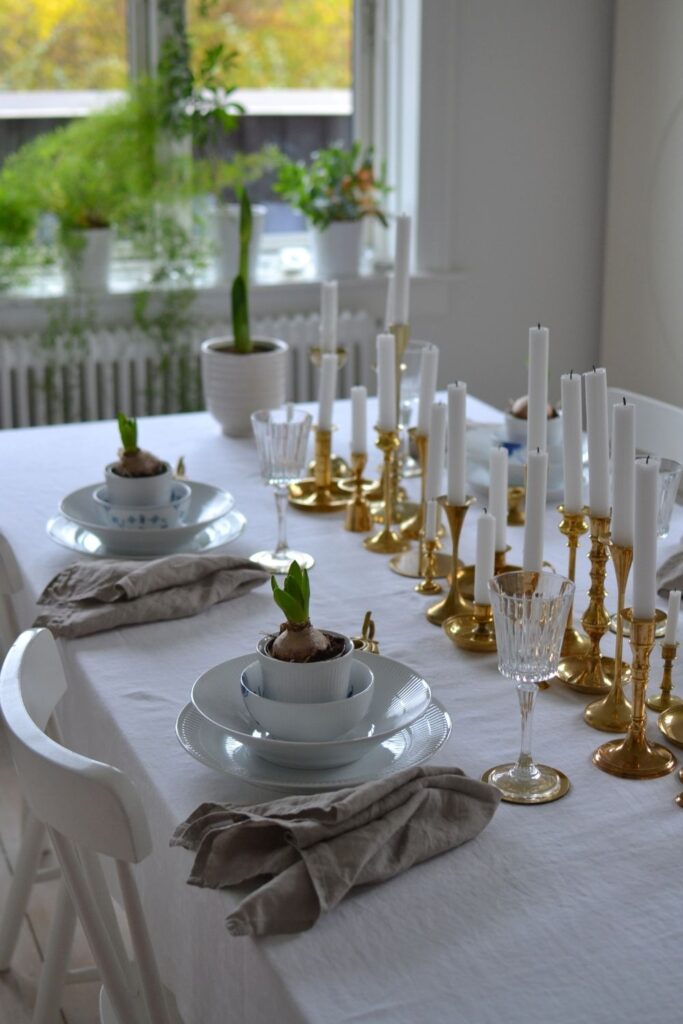 Is anything here inherited or has a sentimental value? if so do elaborate.
I wanted a way to reflect where we came from and where we currently are. I got these largescale, minimal maps of Mumbai and Copenhagen created and printed (this was before Mapiful became all the rage) and we absolutely love it!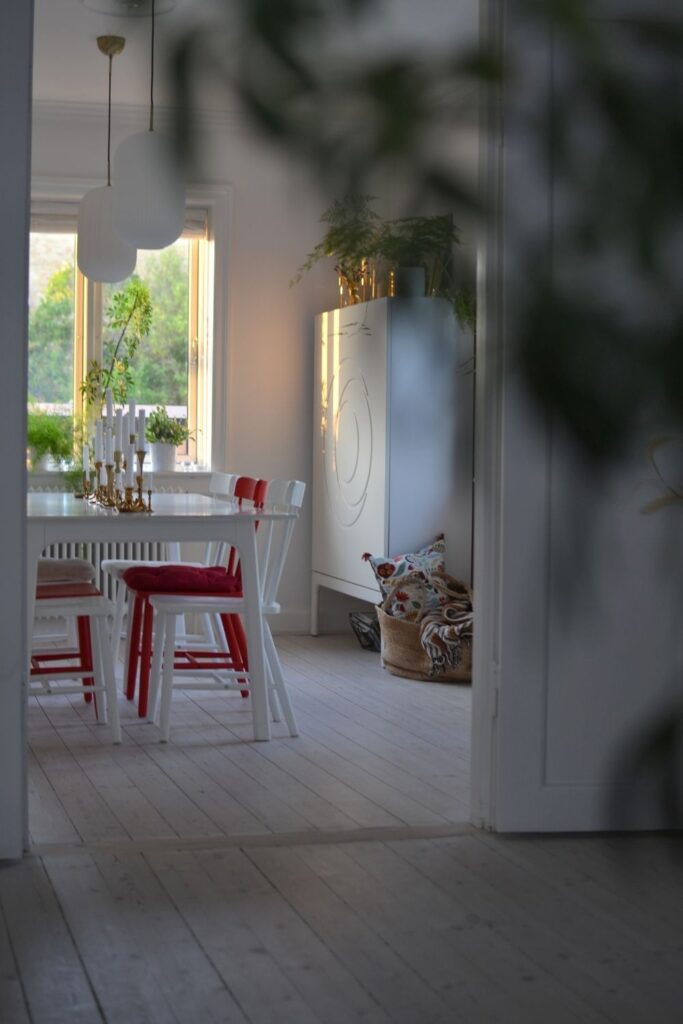 Indian elements require extra care. Like brass needs polishing. How do you care for these items? Any tips?
Soaked tamarind works every time. I also like the patina that comes with age on these brass pieces and try not to overdo the perfection bit.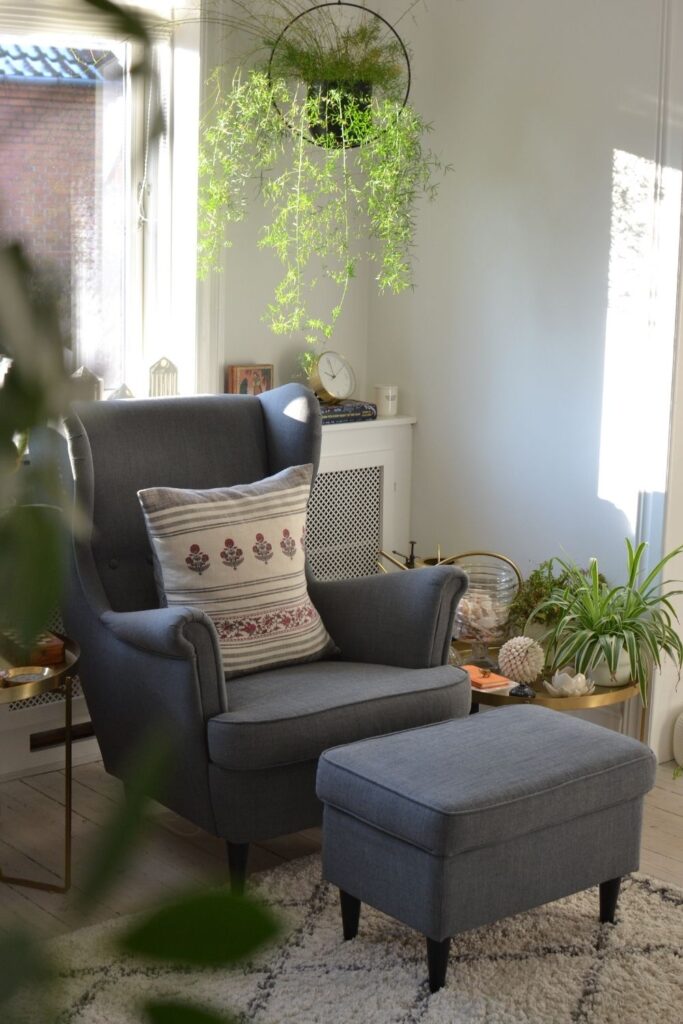 What inspires the way you style your home?
It's important to me that my home reflects the people who live here and that our personalities shine through and is functional as well, especially in this time of work and school from home. I love our statement black and white gallery wall which keeps evolving and is a wonderful way to remember our happy moments.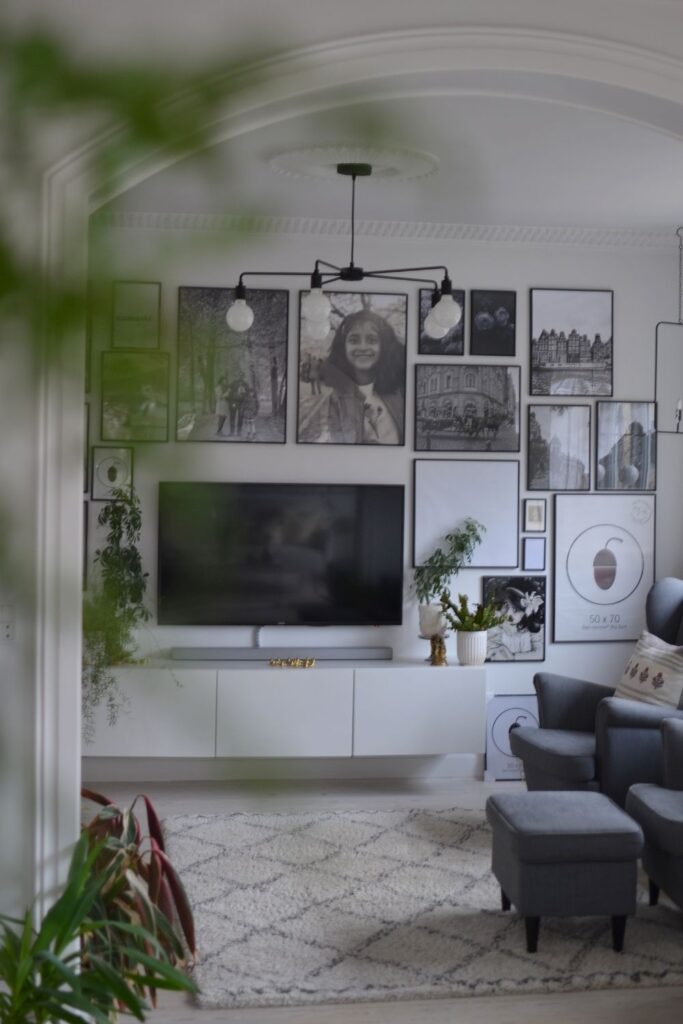 Any fond memories pertaining to purchasing/renting the home or decorating?
When we started looking at homes, this was the first one we saw and that lovely arch that divides the two living rooms had my heart. Nothing we saw afterwards felt as good, though we saw about 50 other homes. It was just meant to be!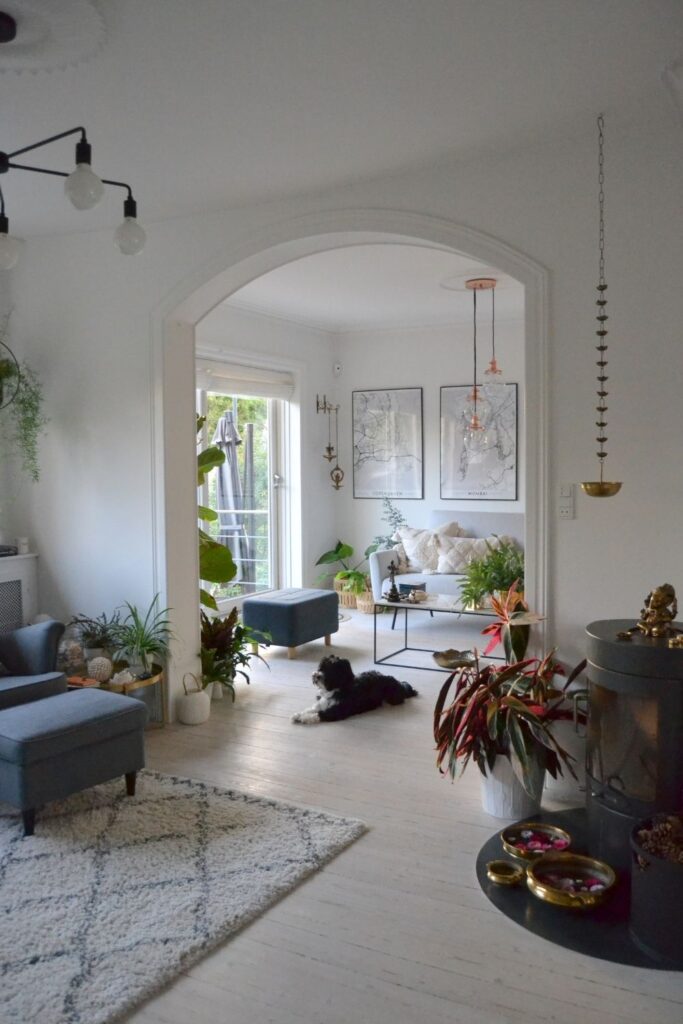 Tips for blending the best of the east and west as effortlessly as you do.
Make it all about the people who live in the home. Understand the needs and start small. With this style, you really want it to evolve slowly and reflect your own growth and changing tastes.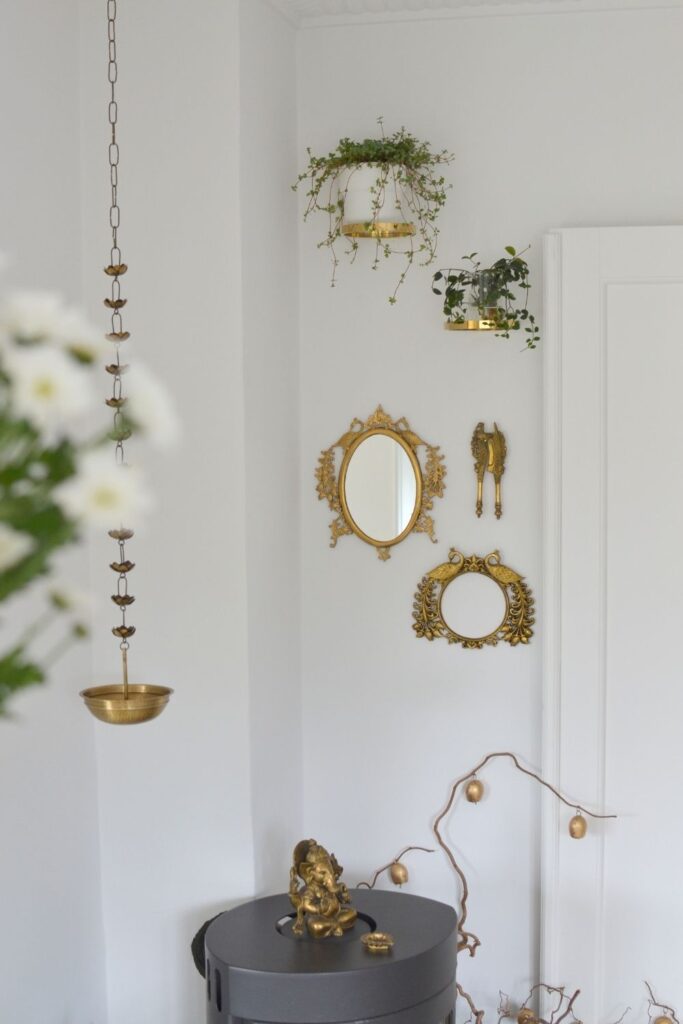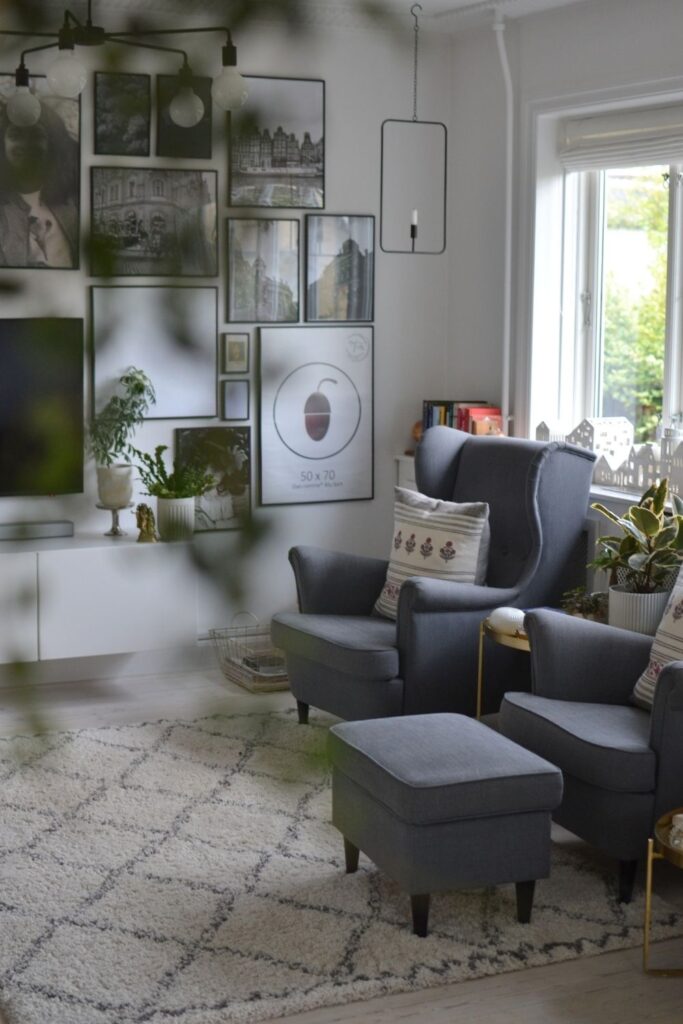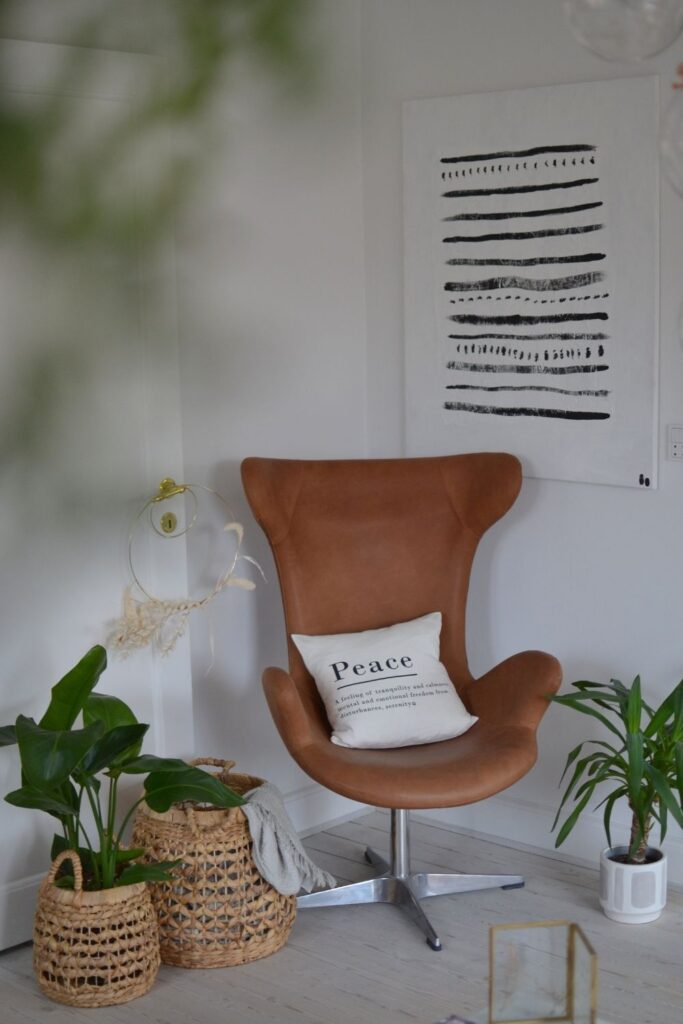 If you have some tips to share in the way of organisation or decoration I would love to hear it.
Consider second hand pieces especially for small decor accents. The little imperfections that come from sustained use tell a story all their own and you end up with a very unique conversation piece.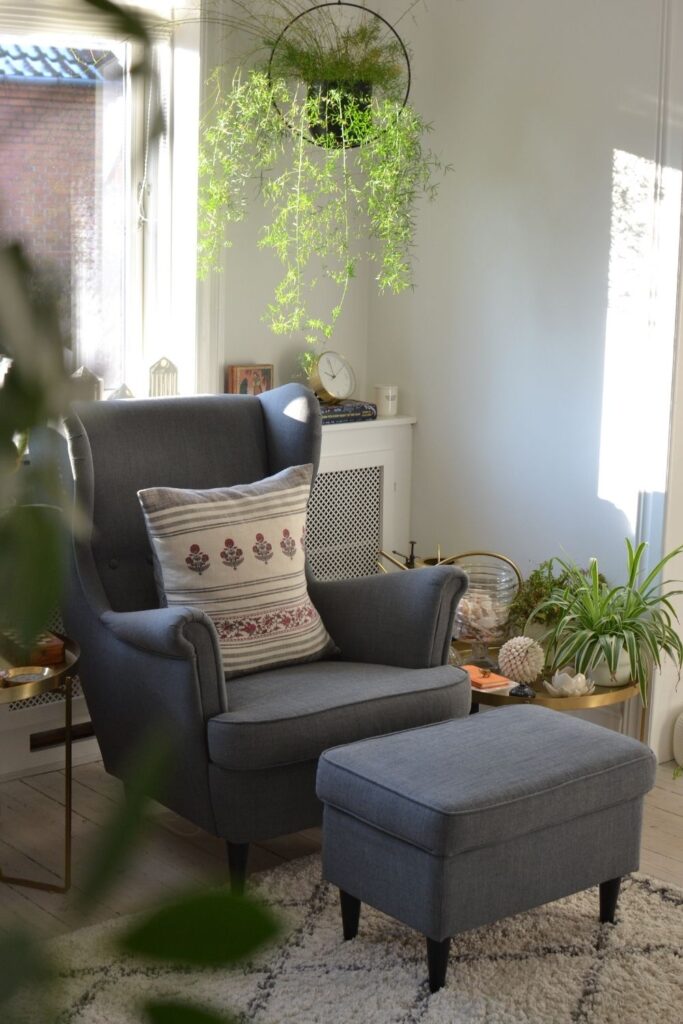 Thank you Naina, it was so gracious of you to share pics of your beautiful home, and allow us to understand your design perspective and process. It was a very insightful tour, and I am sure many of us, especially the Indian diaspora across the world would be intrigued by your style, and want to explore it themselves.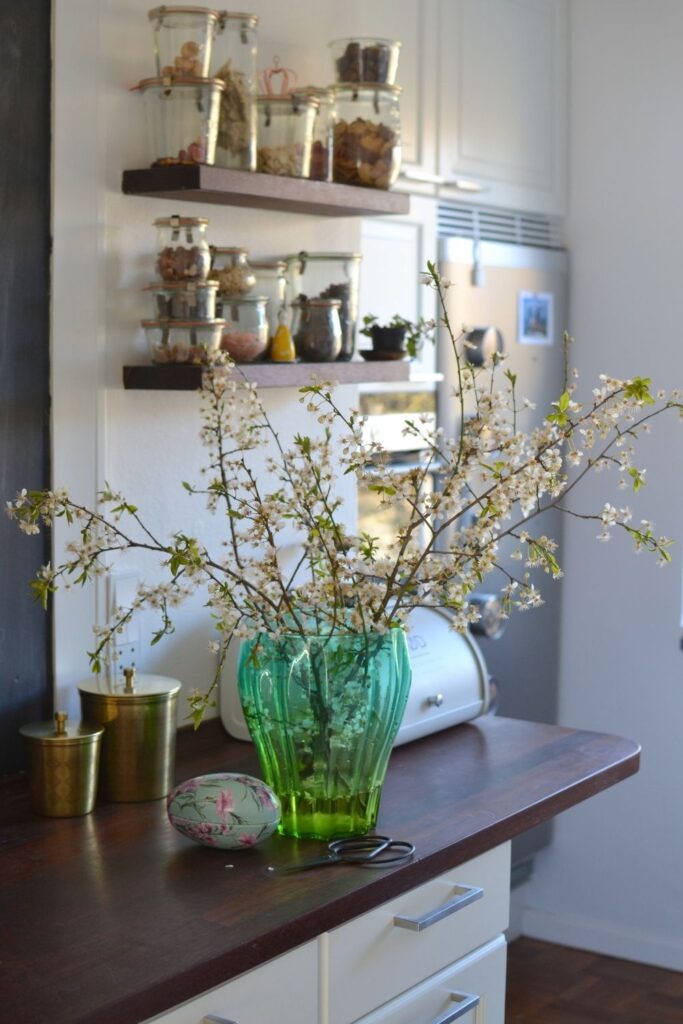 Don't forget to to head to our Pinterest board – where we have all these images already pinned!
You could also follow Naina on Instagram, on her handle Spice in the City
I tend to leave my audience with one image that I loved the best in a home tour, and for me it is this one. The chequered floor and Naina's distinct Scandi Indian style here just makes me want to come back and look at this picture over and over again! I think the lamp on the window ledge may have something to do with it too!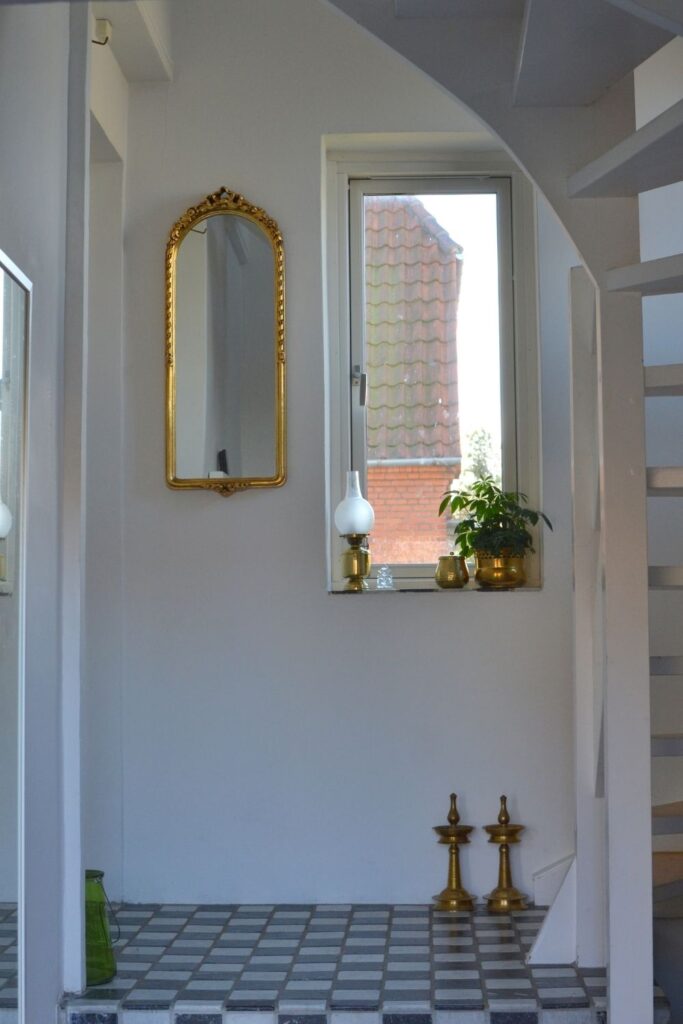 What was your favourite image of this gorgeous home? Would you like to stay awhile and look through some other home tours on this blog? Here is a pick of tours that I specially curated to complement Naina's style.
More Home Tours on this blog
The aesthetic, contemporary Mumbai home of Mohamedi & Durriya Sham, of the famed business house of Essajees in Mumbai. Click on the image below to tour their home
An expat home in Manila, Phillipines which is occupied by Kaho, a Japanese-origin woman and her American husband, their children, and a live-in house help. Click on the image below to view the tour
Or just browse through all the home tours here on this blog!
The Keybunch has a store where I curate/ design and produce home decor products that resonate with the aesthetics of this blog. Do browse through our store for some rare gifting options. Click here to shop!