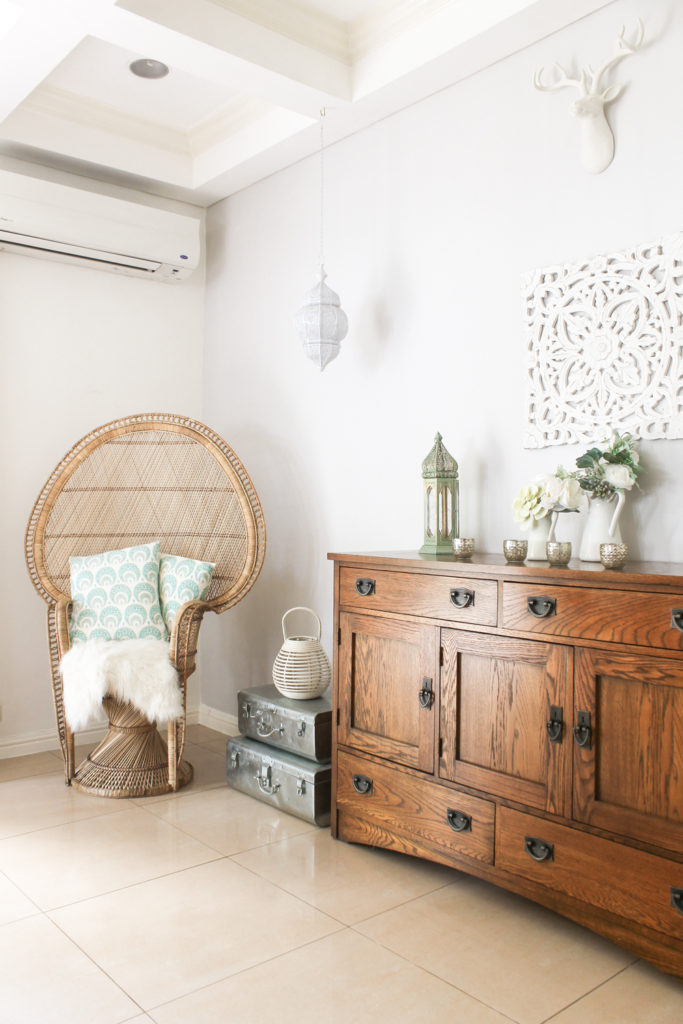 Chuzai Living is a blog written by Kaho, a Japanese national, as she outlines expat life in various cities. I am a big fan of her blog – it is practical, informative, and the homes she has decorated during the course of her expat life are beautiful! I especially loved her posts while she lived in India! Today she is here talking to me about her current home in Manila, Phillipines which is occupied by Kaho and her husband, their children, and a live-in house help.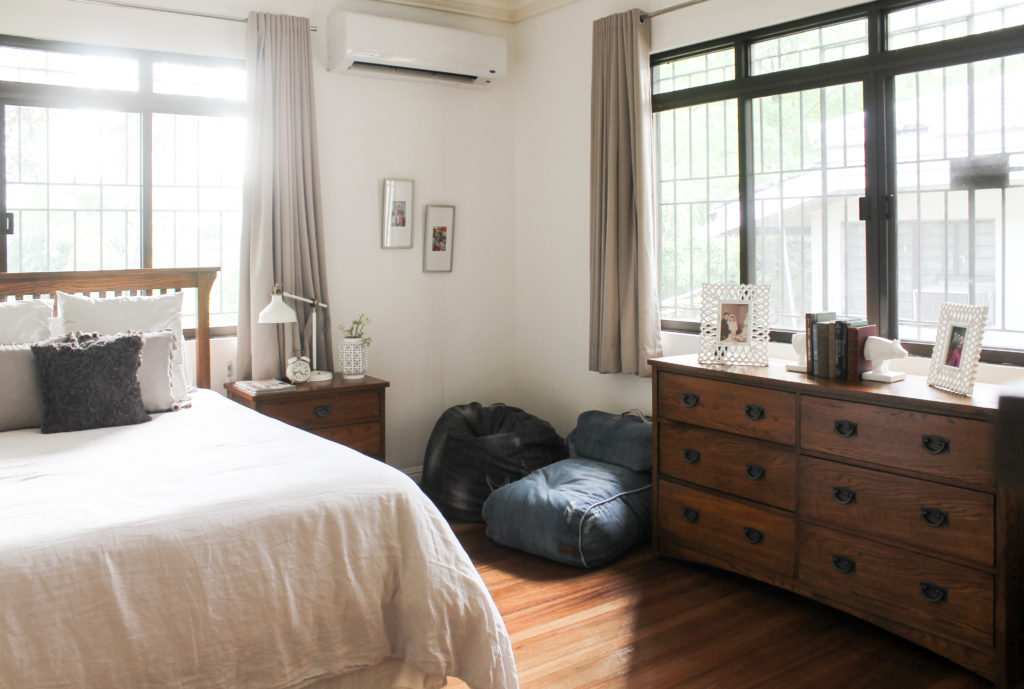 Kaho, you have lived as an expat in several countries. Does your home reflect the colours and styles of the place you live in?
My home definitely reflects the colors and designs of the places I have lived in. In terms of styles, my home reflects that of the places I have lived in to some extent, but not entirely. My style has evolved as I have seen more homes and interior designs in person as well as on social media. Thus, I would say my style reflects the compilation of my experiences of observing interior design.
What is key for you in a home? What do you focus on when decorating and also when seeing to functionality?
Key for me in a home is comfort for our souls. I would like my home to be the place where my husband, our children and I feel good and relaxed coming back after a long day of work, school or even a nice dreamy vacation. It's the place for which I want my family to look forward to coming home at the end of the day. I would love for them to feel proud to bring their friends as well. I love entertaining my family's and my friends at my house.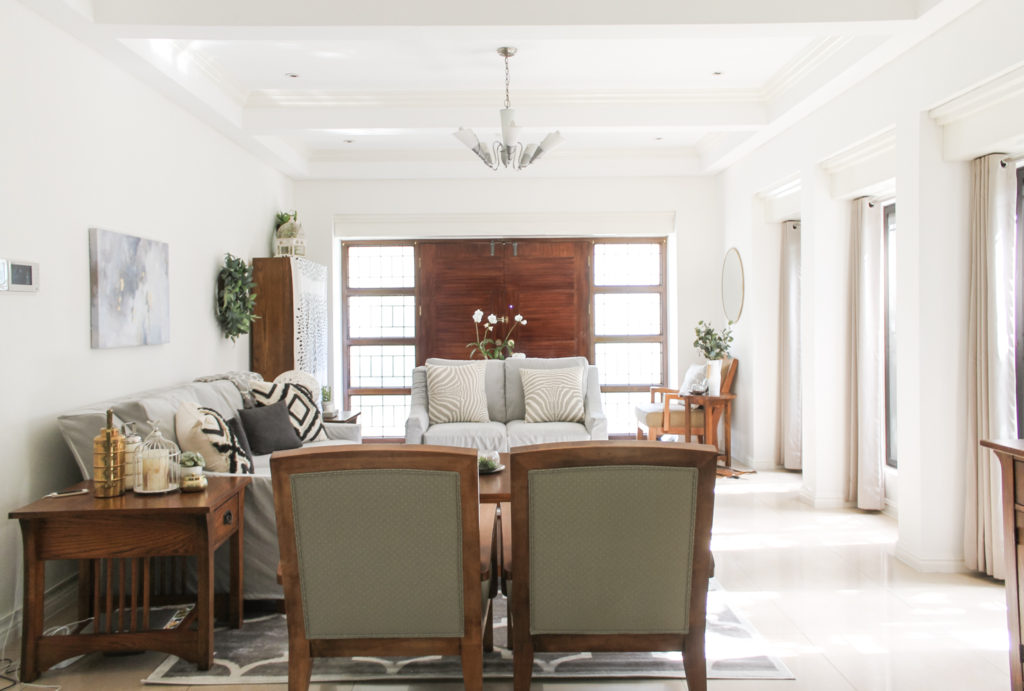 I focus on functionality and efficient use of space. I like giving purpose in every space we use. Thus, I try not to leave any dead space that is wasted or collects clutter. I also try to decorate in a way that it helps us tidy up. Efficient use of space combined with functionality is always the center in my decorating. I also focus on the flow of each room which I follow some Feng shui rules.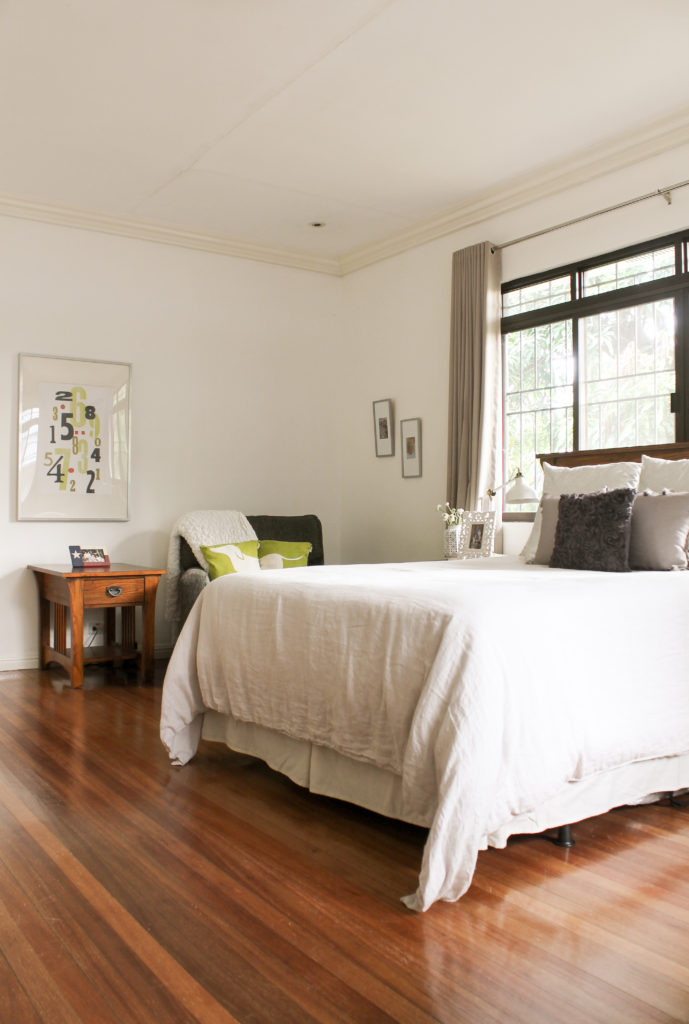 Where do you source your decor pieces from? For this home in particular where have you sourced it from?
I have sourced our decor pieces from all over the places we have lived, but more from Indonesia, India and the U.S. For our current home, I would say that they are mainly from Indonesia, India, the U.S. and the Philippines. A few pieces are also from Japan, the country I am originally from. Some of the items are from IKEA in the U.S.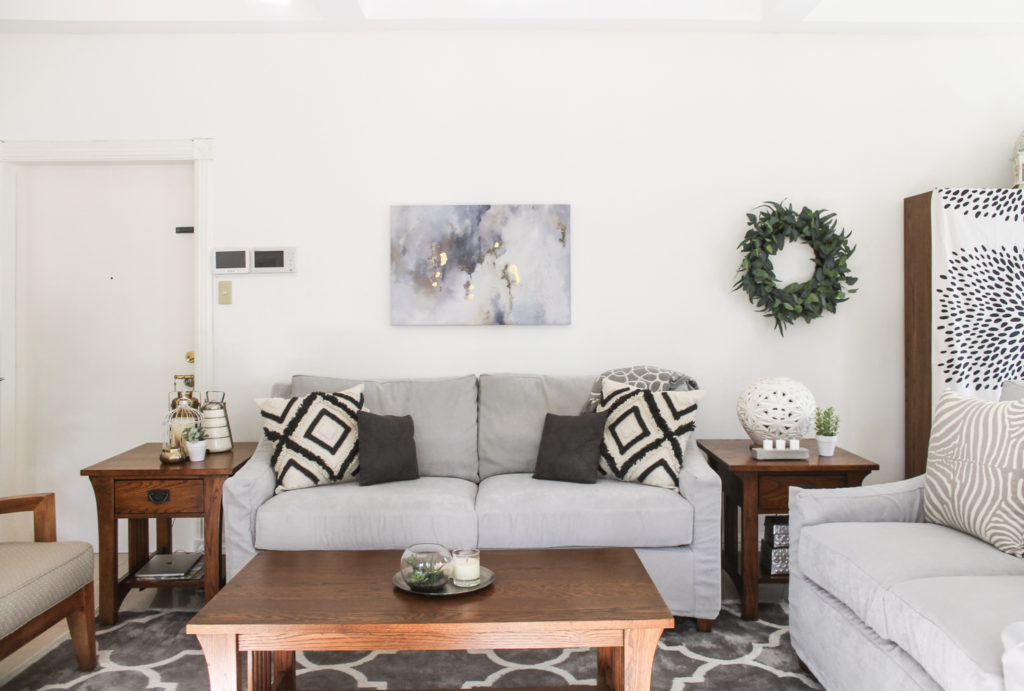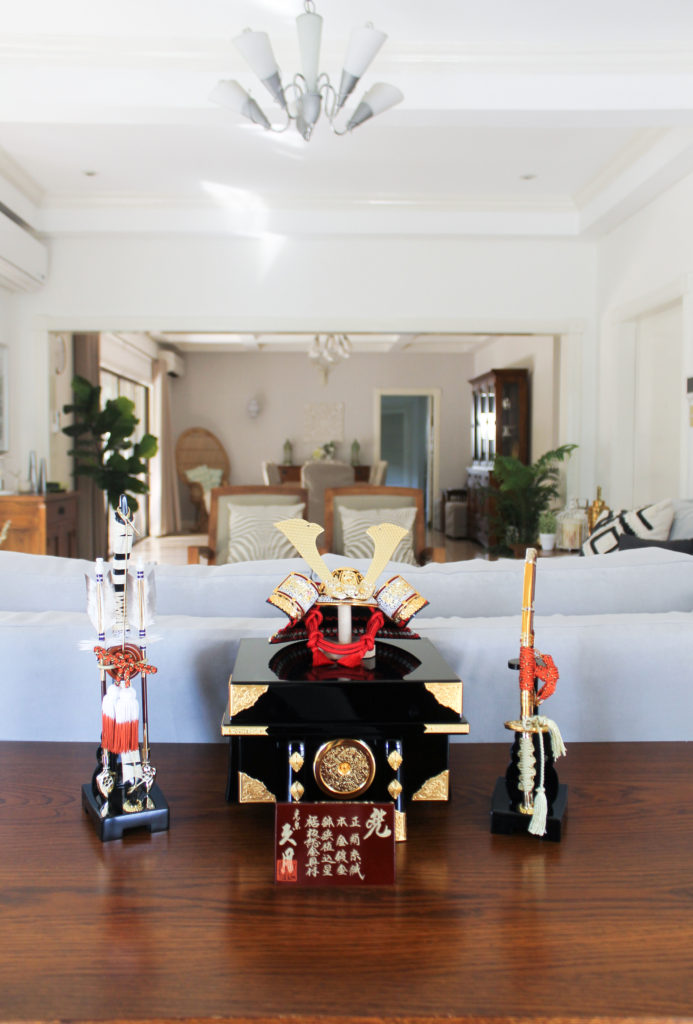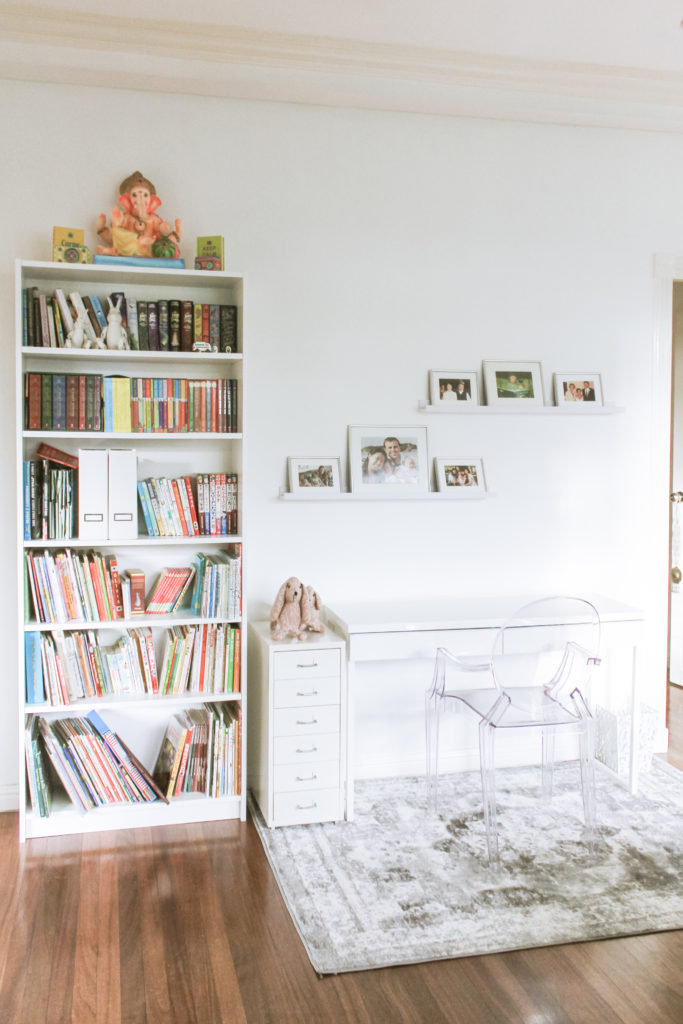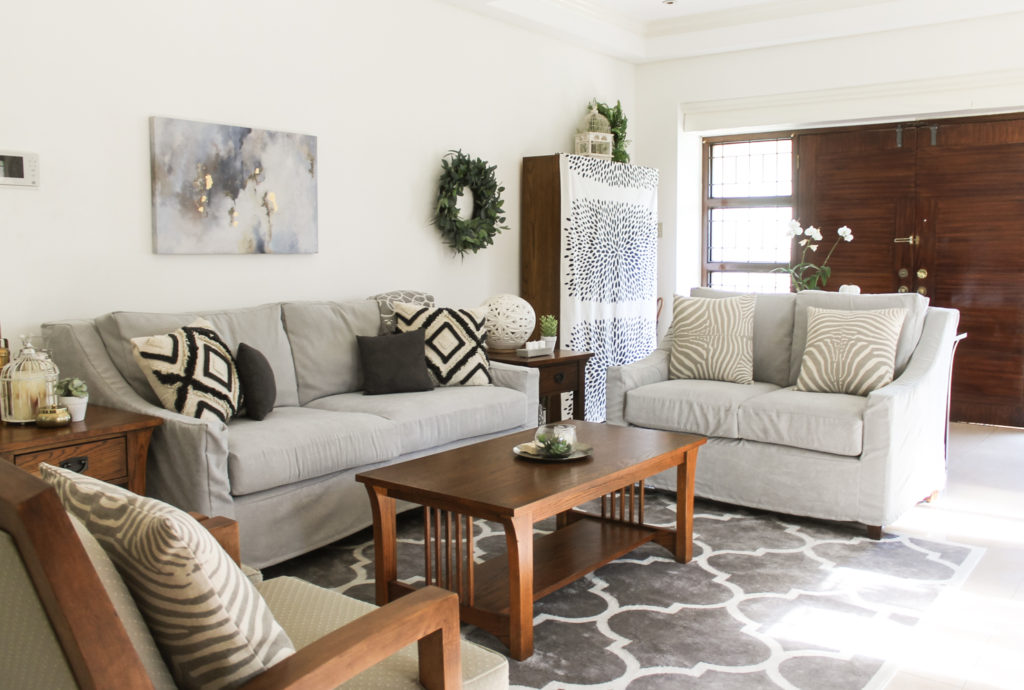 With kids around, what is your priority while decorating?
With my kids around, the priority is to create some spaces where they love to hang out and play that is in their own area. I also like to have at least one space where all of us can come together and spend time with each other as a family. In our current house, that is our family room. We watch a movie, play games or play music in the room. I decorated our family room mainly with black and some white for modern feel by combining with wood and wicker furniture to warm it up.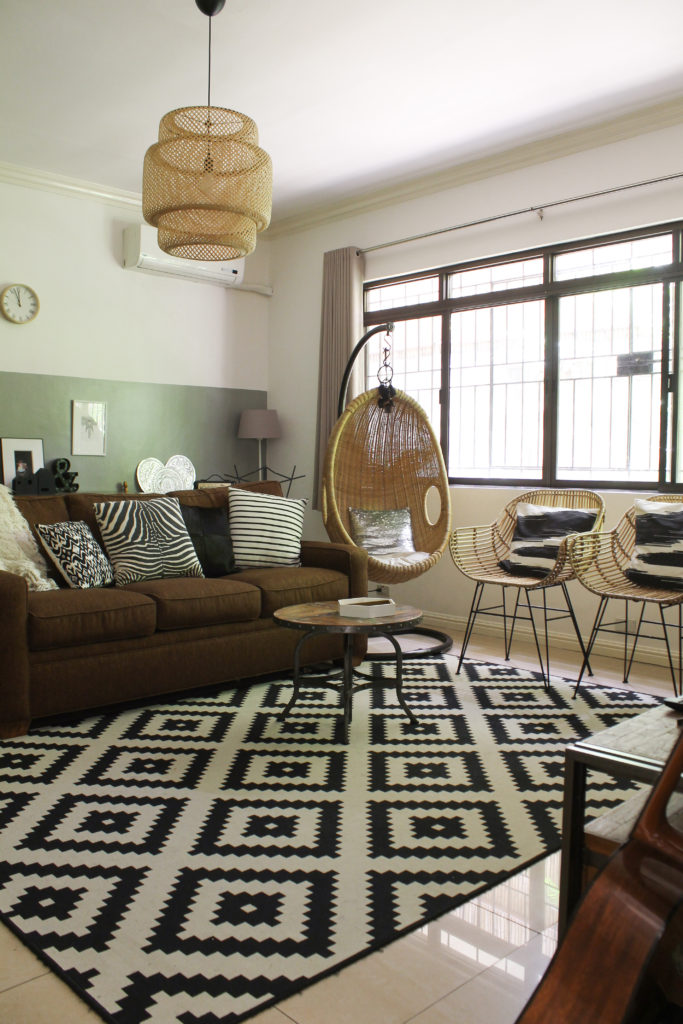 Any special stories or reminiscences pertaining to decor in any of the pics you sent me?
I painted the family room myself shortly after we moved into our new house in Manila after we moved to the Philippines in July, 2018. It was the first time that I painted our walls half. I did it mainly because I thought that it would be easier for me to paint only the bottom half of the walls in this big room and it would take less time. This room is also the darkest room in our house and I thought that keeping some white walls would help the light bounce. Having painted it only the bottom half of the walls, it was, indeed, much easier and cost effective. I also discovered that the half painted walls became the main design focus of the room and thus, it did not require much to decorate the room.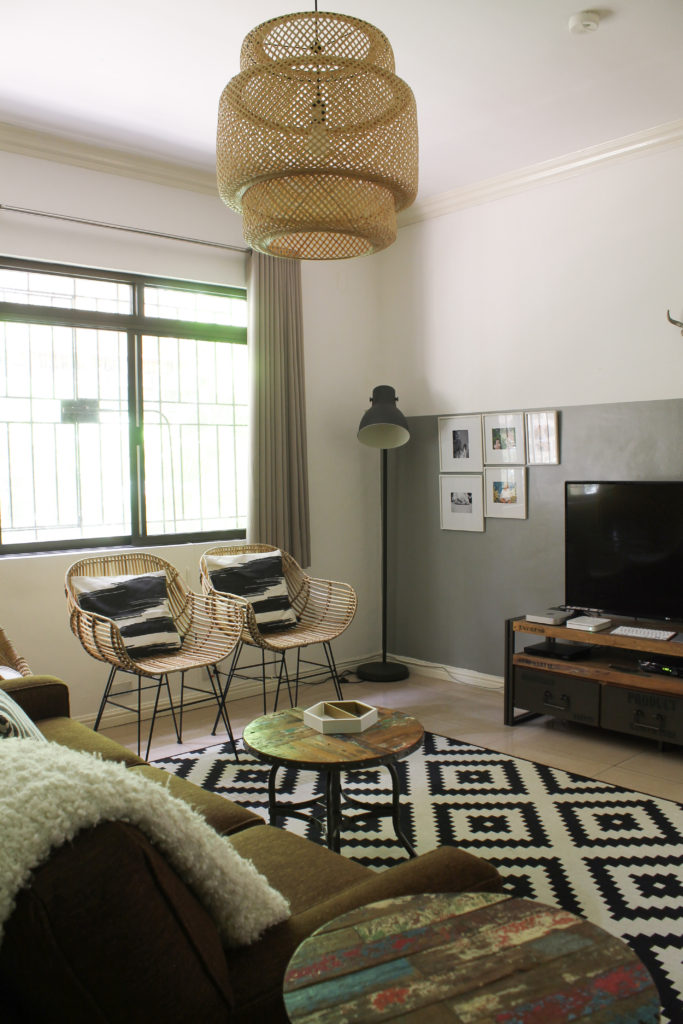 Another thing I wanted to do for our current home was to create a chalkboard wall. We have a chalkboard in our kids playroom upstairs and in my oldest daughter's room. I love having a chalkboard in our landing where our kids play area is. It became a big accent wall and a decoration at the same time. Since we move every two to three years, I try not to buy or collect too many wall decor pieces. Painting a big wall with black paint and drawing design on it helps greatly with our life style.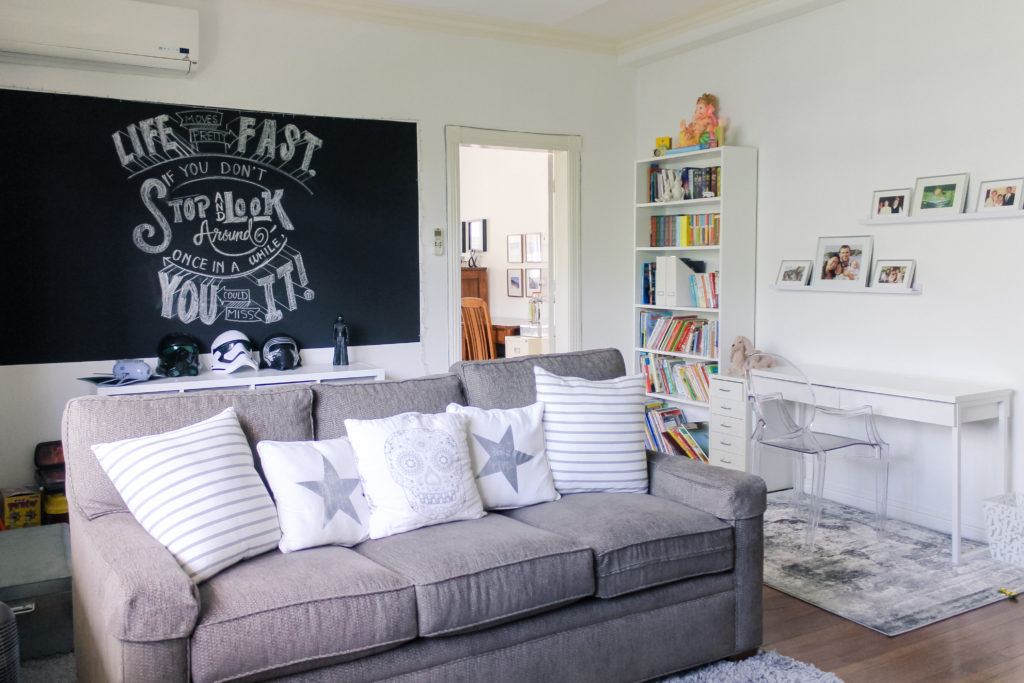 I see a lot of white/ Nordic style in your home. Tell me more!
I love white, so I end up collecting a lot of decorative elements in white. I love Scandinavian design which use a lot of white. I always try to bring in a lot of natural light in our home. I learned that Nordic design use a lot of white in order to reflect and take in the natural light inside by which I was very inspired. White makes a room look clean, bigger and soft at the same time. When we go overseas we don't get to pick our furniture as we move into a furnished home. I find it easier to decorate with white with whatever we end up with in a new home.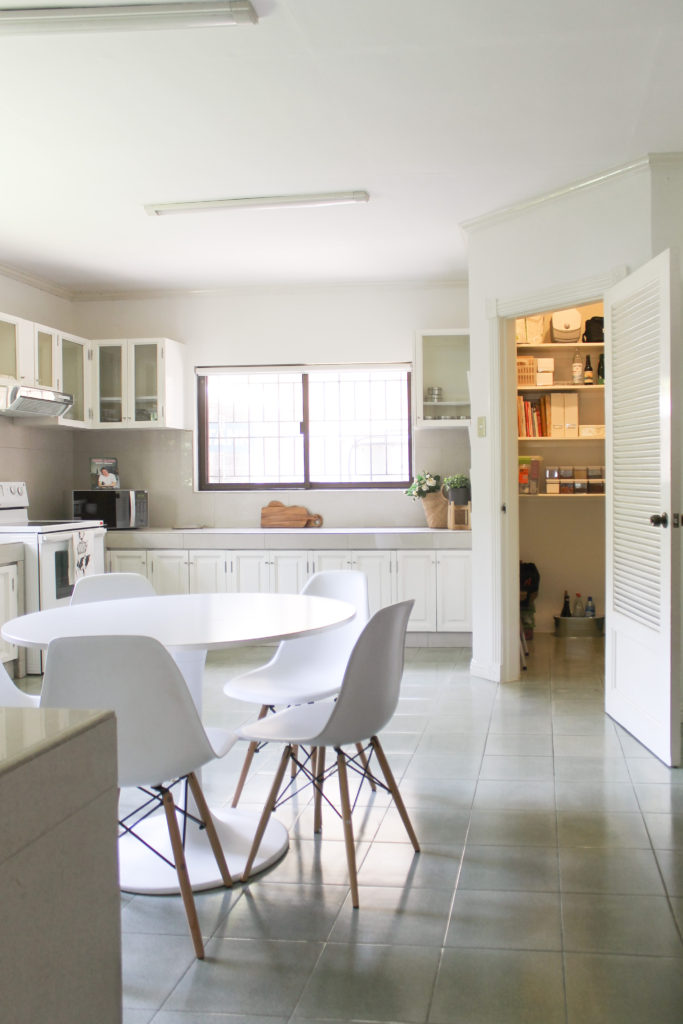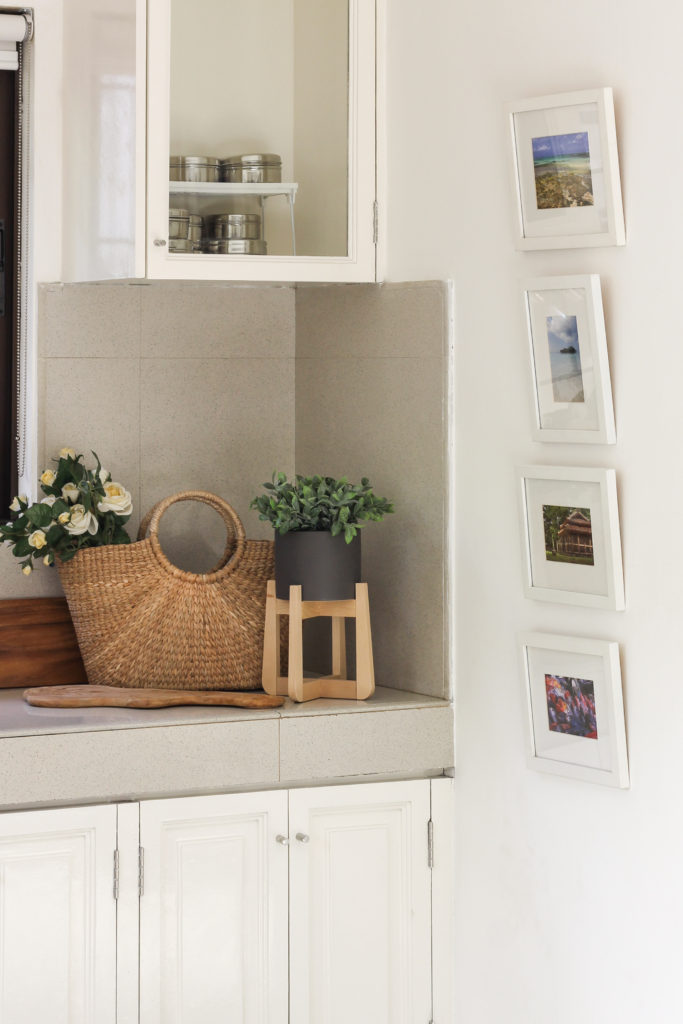 Images of the kids' rooms follow: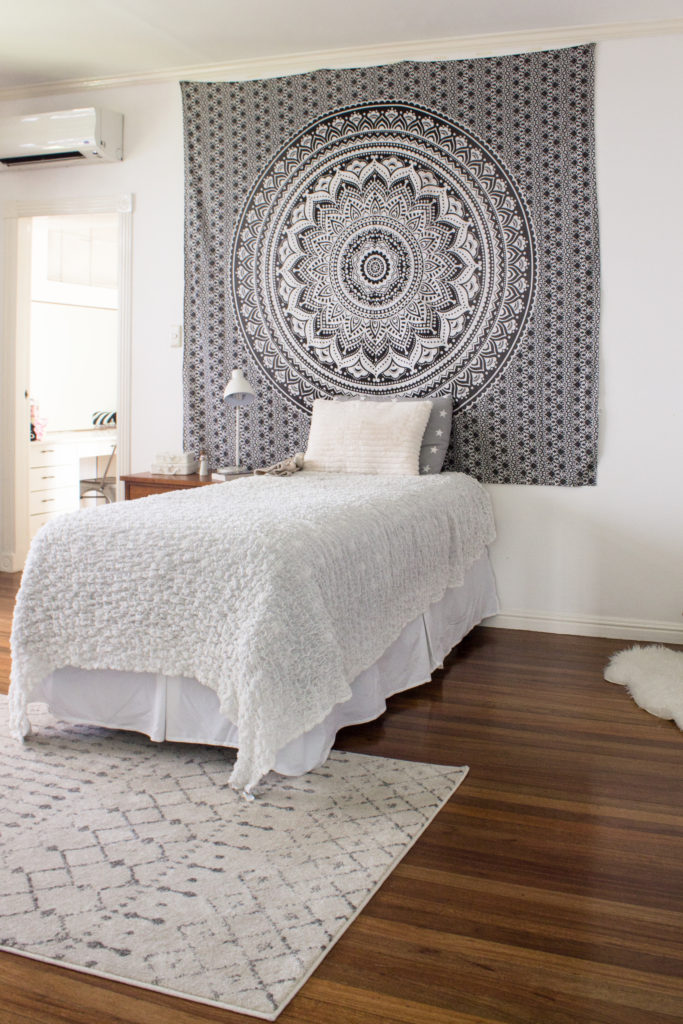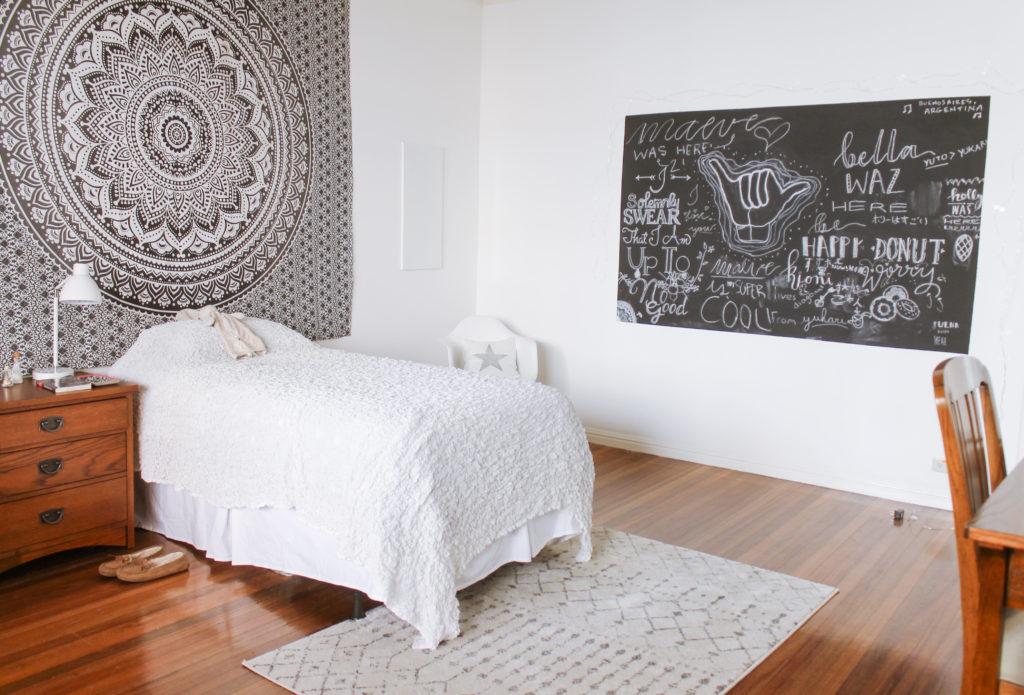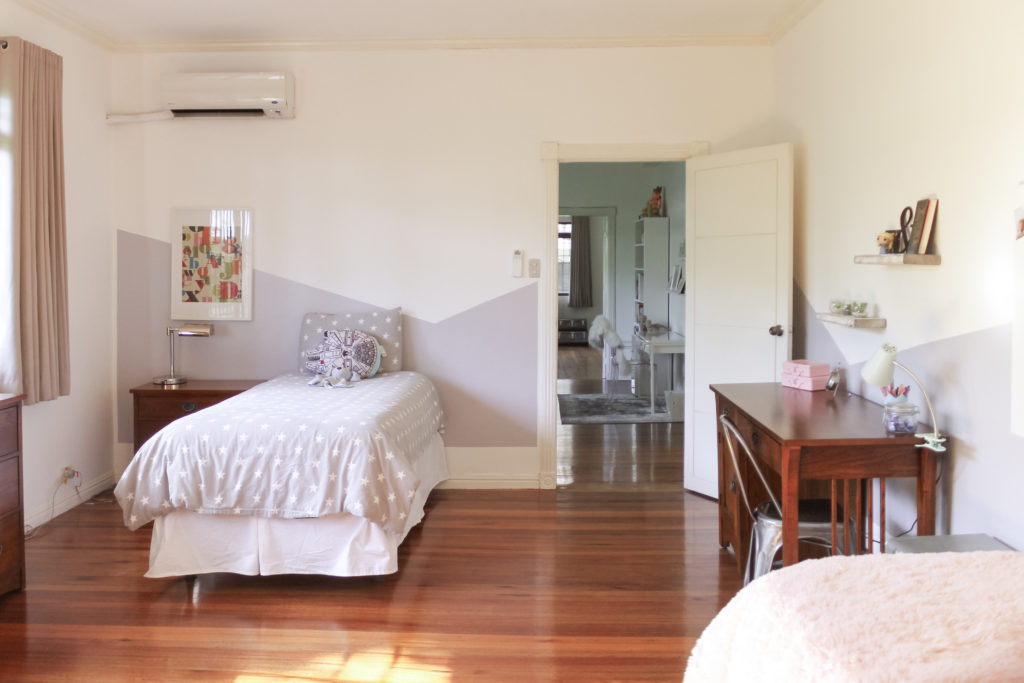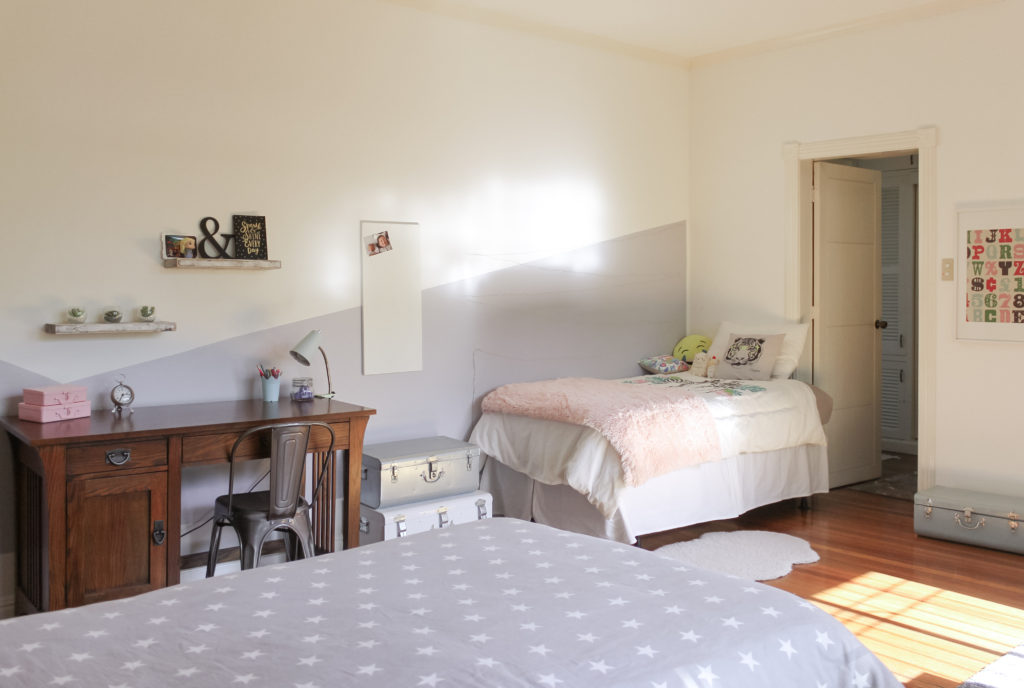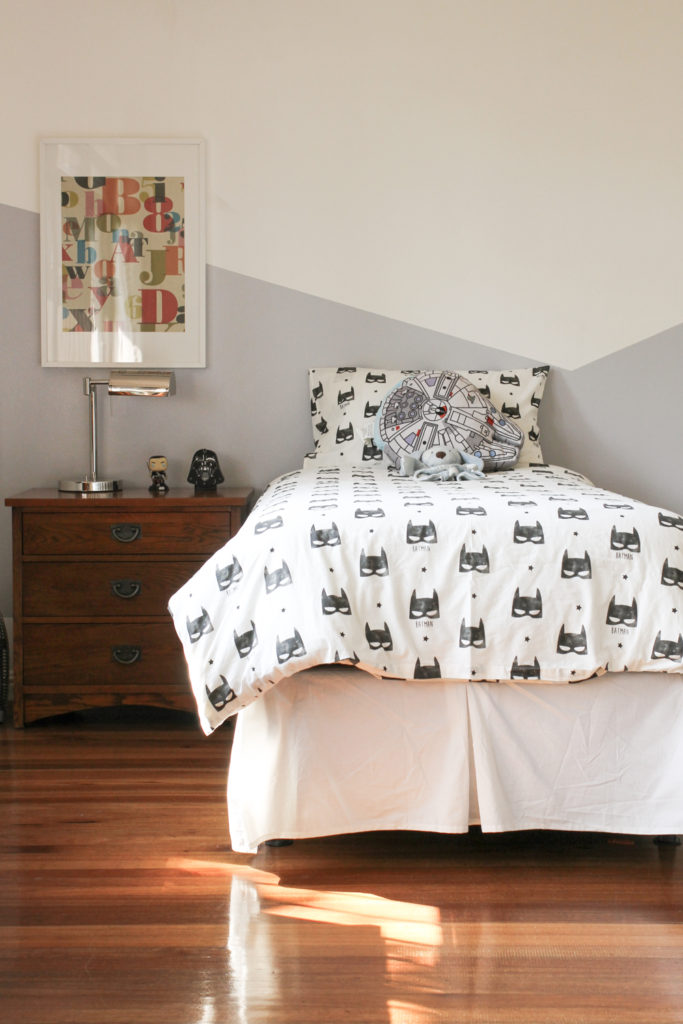 What tips do you have for my readers when it comes to decorating?
Follow your heart. I think everyone has had experience where his/her heart skipped a beat by seeing a beautiful room or building. When you start paying attention to the places where you relax and feel happy, you learn the pattern of the design that you are gravitated towards. Pay attention to the colors, shapes, patterns, and styles of designs. You will soon start to see consistency. It may take some time, but you will find your style.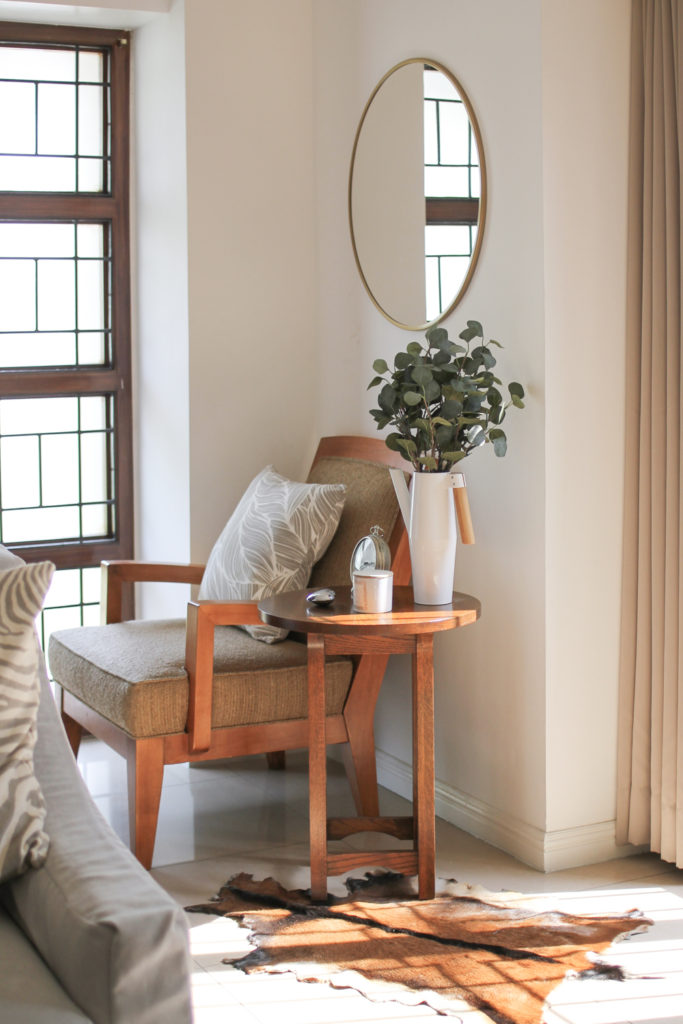 What is your current design philosophy, where do you get your inspiration from?
My design philosophy would be to decorate only with the items that I truly love and serves me the purpose of creating the home that can bring peace and relaxation to my family. I used to buy decor pieces because they were inexpensive or thought they would fill the open space we had at the time. Now I spend more time studying what I love to have in the house and what would go well with the rest of pieces we already own and love rather than reacting to my impulses, convenience or short term needs. I am much more careful with the way I spend money on decor items today than before. I became this way because I have gotten rid of so many items in the past due to our moves. I think this practice came from necessity.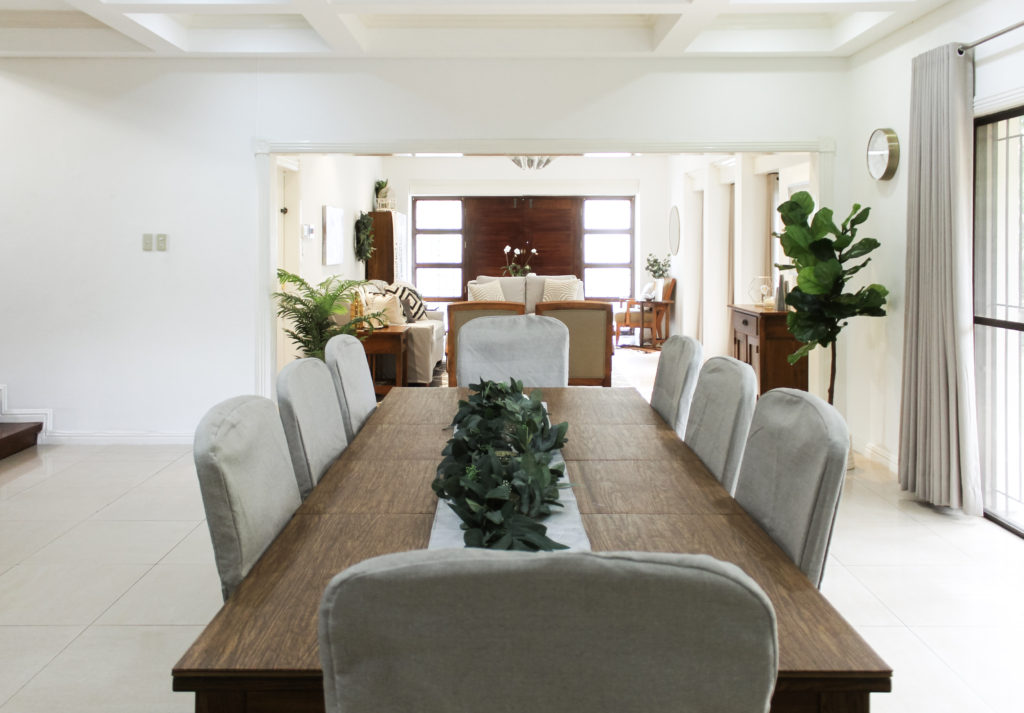 I get my inspiration mainly from Pinterest, Instagram and sometimes magazines and interior books. Inspiration is everywhere, though. So I also draw inspiration from hotels, cafes, restaurants, interior shops, clothing shops, salons, friends' homes, and so forth.
Thank you Kaho, it has been a pleasure talking to you, and gleaning great decor tips!
Thank you so much for featuring my home on your beautiful blog! I am very honored!!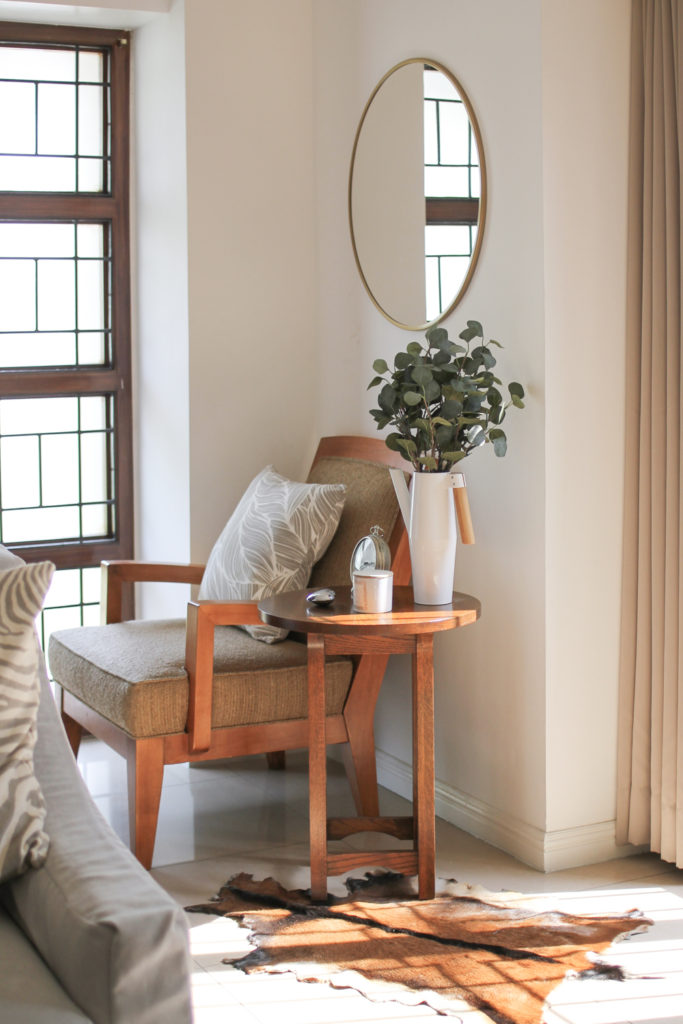 To follow Kaho on her postings across the world, where she talks about lifestyle, decor, health tips, food and shopping follow her her at https://www.chuzailiving.com/
Dear readers, we hope to bring you more home tours in the coming weeks. Do you want your home or a friend's home featured here? Please fill this form.
And, if you wish to save these images to your Decorating with White boards, head to our Pinterest board (we have already pinned these up there) and pin away!