If you have lived in Pune, you know Tulsibaug and Laxmi Road – where everyone heads for their shopping sprees, where the pulse of Pune is felt best, and where while walking through the streets you are likely to suddenly come face to face with an old Peshawa building that will blow your mind away!
When my art teacher Neha Ghamande (a feature on her exquisite art work will be posted here soon) told me about the SMILE shop in Tulsibaug, I was intrigued. I decided I had to visit the shop, and my new neighbor Neelam (I love her enthusiasm!) agreed to accompany me. Getting there was quite easy. It's right next to the famous Chitale Bandhu Mithai shop.
SMILE (Savitri Marketing Institution for Ladies' Empowerment) is located in one such old Peshawa quarter, and the entrance to the store was quite an experience – an 18th century building with the most amazing architecture, with its pillars and carvings still intact! It was built in 1811 by Peshwa Baji Rao the second, for his relaxation and entertainment. I stood there for a while, just taking in the beauty of it all, while the cacophony of the market provided a strange yet fitting backdrop to the view.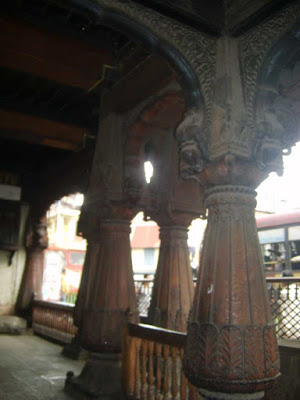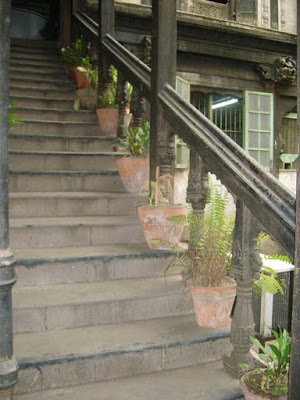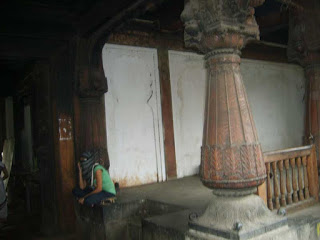 ….and I finally got to the entrance of SMILE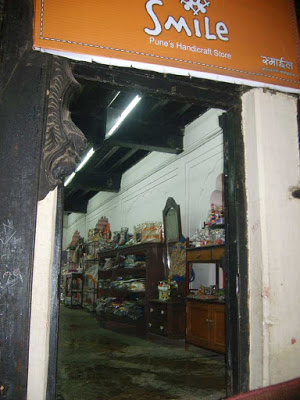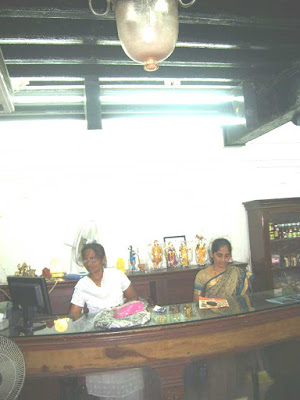 The interiors are sparsely and thoughtfully done up, with great care to keep the heritage value of the building intact. I loved the wooden beams on the ceiling, the period display furniture and the simplicity with which products were arranged. est of all, I loved their stuff!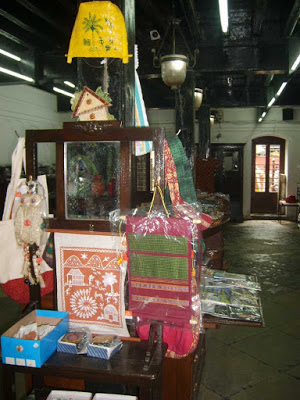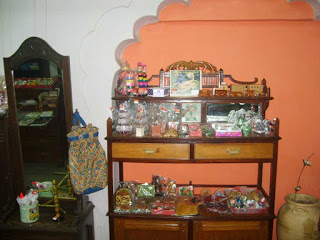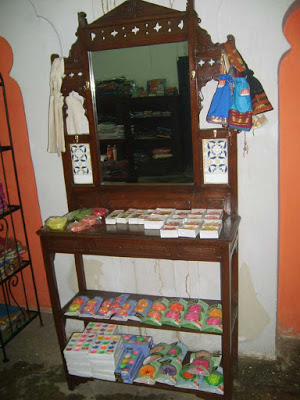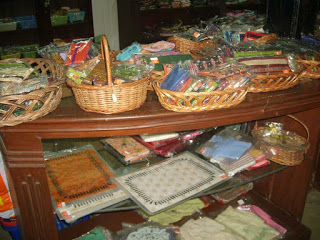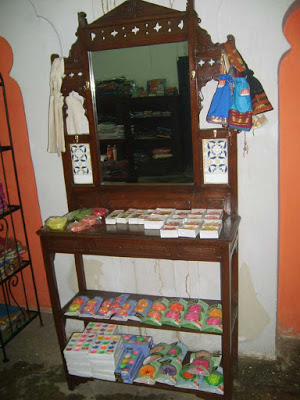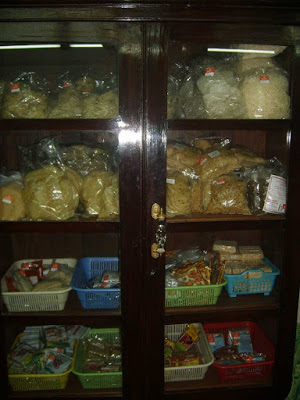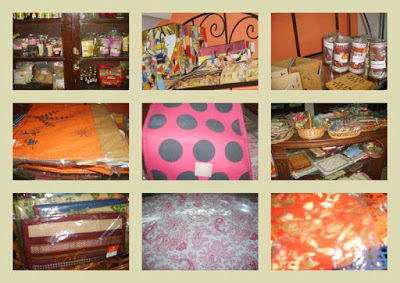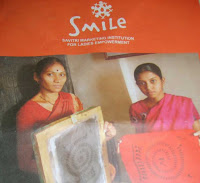 SMILE is a joint venture of the Sfurti Mahila Mandal and the Pune Municipal Corporation. It has become an umbrella for women to come together and sell homemade ware – food, art, handicrafts, etc.
Address:
Vishrambaug Wada, Bajirao Road, Sadashiv Peth, Pune 411030.
Other outlets are at Lokmanyanagar and Rajiv Gandhi Zoological Park.
Ph: 020 24492652
Contact Vandana Chauhan: vandanahchavanAThotmailDOTcom
Brass stalls in Tulsibaug
Tulsibaug is great for shopping, and on our way to Vishrambaug Wada, Neelam and I saw some lovely brassware on display. We decided to go there as well after our trip to SMILE. Let me tell you, we did not regret this trip. We entered a quaint little lane filled with shop after shop selling the loveliest brass ware. The rates are not bad either. Needless to say, we enjoyed ourselves thoroughly and had a lot of extra baggage returning home 😉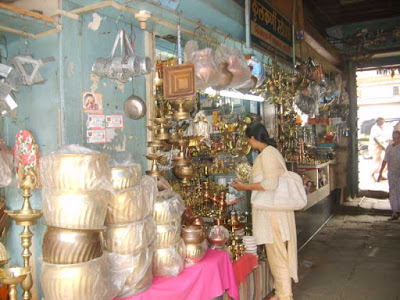 The very first shop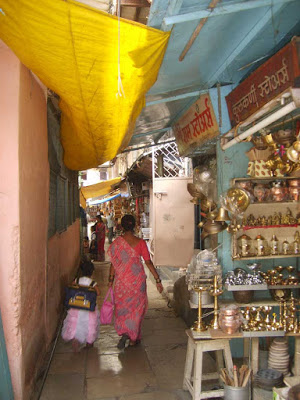 The narrow alley dotted with brass shops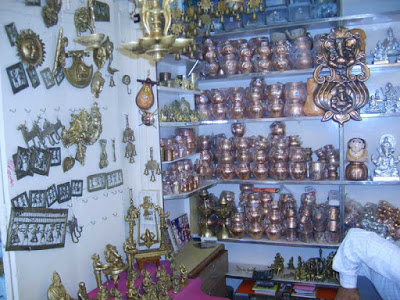 The shopkeepers were a friendly lot, and when I told them I would be putting up these pics on the Internet one of them jumped up and asked me if I could include his email id. Well, here it is in case you want to get in touch with him 😉
Prabhad Khule  prasadunderscorekATyahooDOTcoDOTin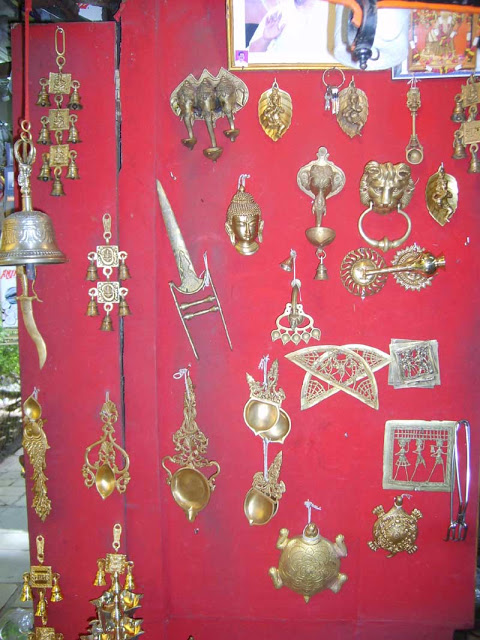 Prabad's shop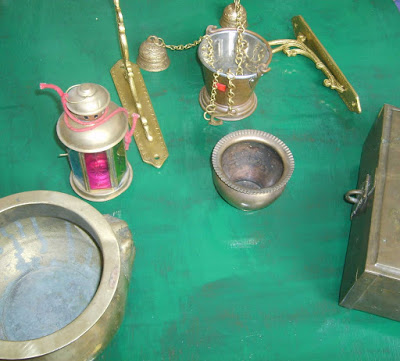 Some of the moolah I brought back…the rest is with Neelam..
we were so late getting back home, that I decided I would
take my stuff from her later 🙂

And….for all those who haven't read it yet, Kamini Raghavan from Saffron and Silk has written a lovely little Ode to her fellow bloggers. Hope your weekend is unfolding to be as enjoyable as mine!