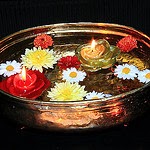 Manisha, Vijay and Tanmay have spent all their Diwalis overseas. 2014 is special to them, because it's their first Diwali in India. Manisha got in touch with me with photographs of their Diwalis past for our "How do you celebrate Diwali" event, and I must say they are lovely!!
Says Manisha,
"Diwali is a time of celebration, decoration, indulgence and getting together with family to welcome the new year and light up homes and hearts with lights and memories. Our Festivities typically start with getting the house in order. Next, we look for new drapes, linens and accessories to pretty up the home.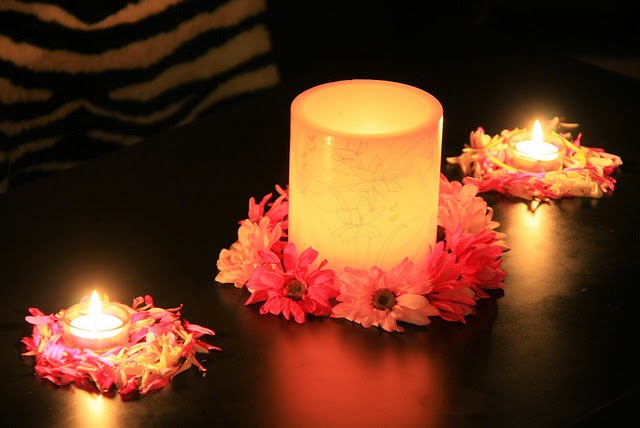 Little Tanmay enjoying
the flowers and lights

We also spend the last few days before the
festival preparing mithais and delicacies.
During Danteras, the lighting of the lamps
makes the whole home smell great and
looks magical! On the day of Diwali, it is
usually very hectic with purchases
for the evening prayer, last minute
preparations for food & decorations and
then getting dressed up in all splendour to welcome Maa Lakshmi to our home with open doors, heart and mind.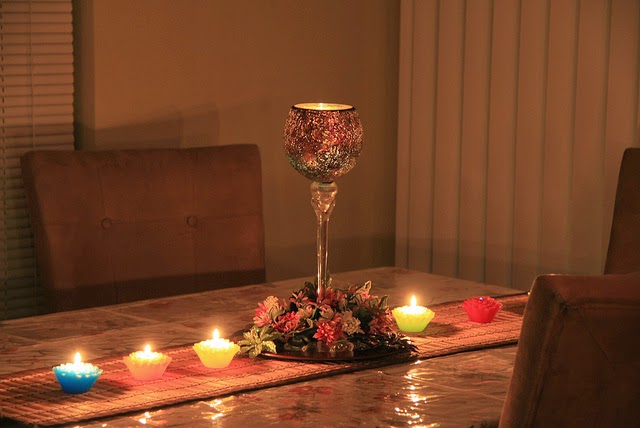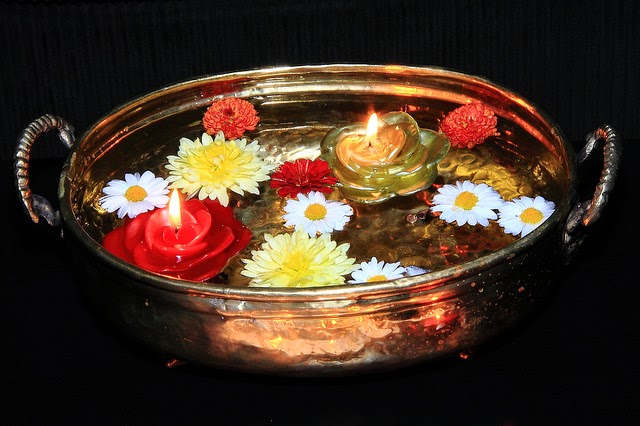 Manisha is an avid blogger, and you can read more about her Diwali celebrations here.
Thank you Manisha, it was wonderful to hear about your Diwali celebrations!
So, how do you celebrate? We are looking for more of you to write in – share your pics and tell us how you celebrate! Write to me with your festive stories and be a part of our "How do you Celebrate Diwali?' series.
Happy Festivities!