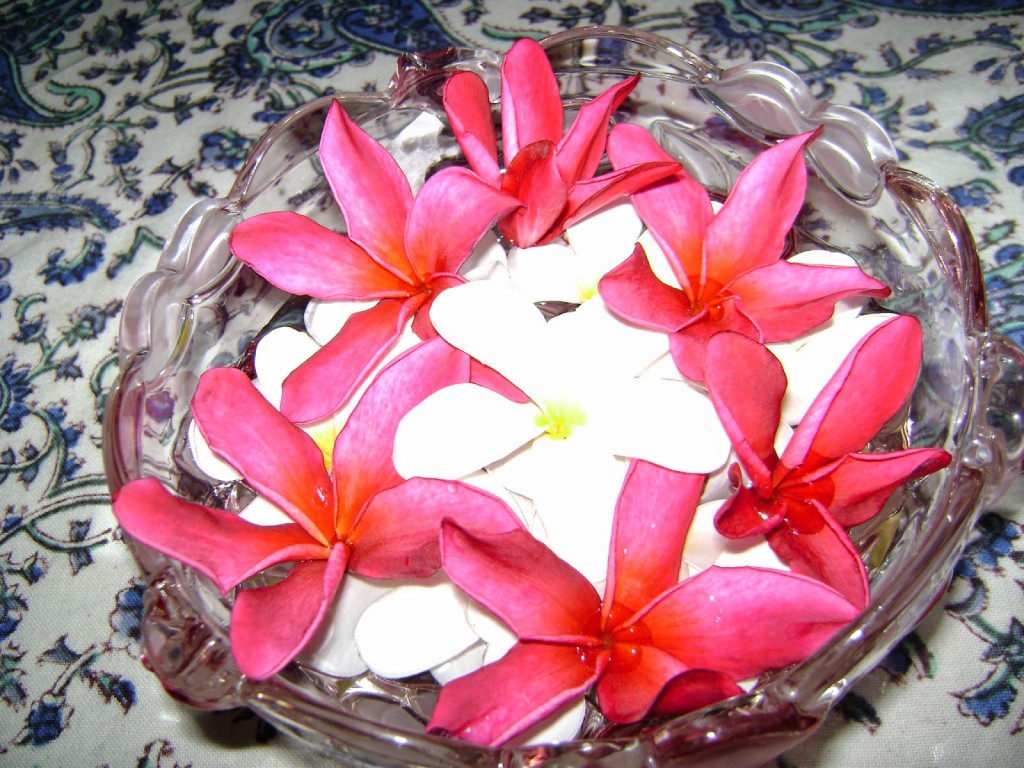 Namaste! Have you started decking up your home? Are you busy with your mitai and farsan preparations? If not, this new series on our blog is sure to get you going, and put you in the festive mood! I am pleased to kick off the "How do you celebrate Diwali?" series with a beautiful Bengaluru home belonging to Vandana, Param and Pathikrit. Here are some lovely images from their Diwalis past.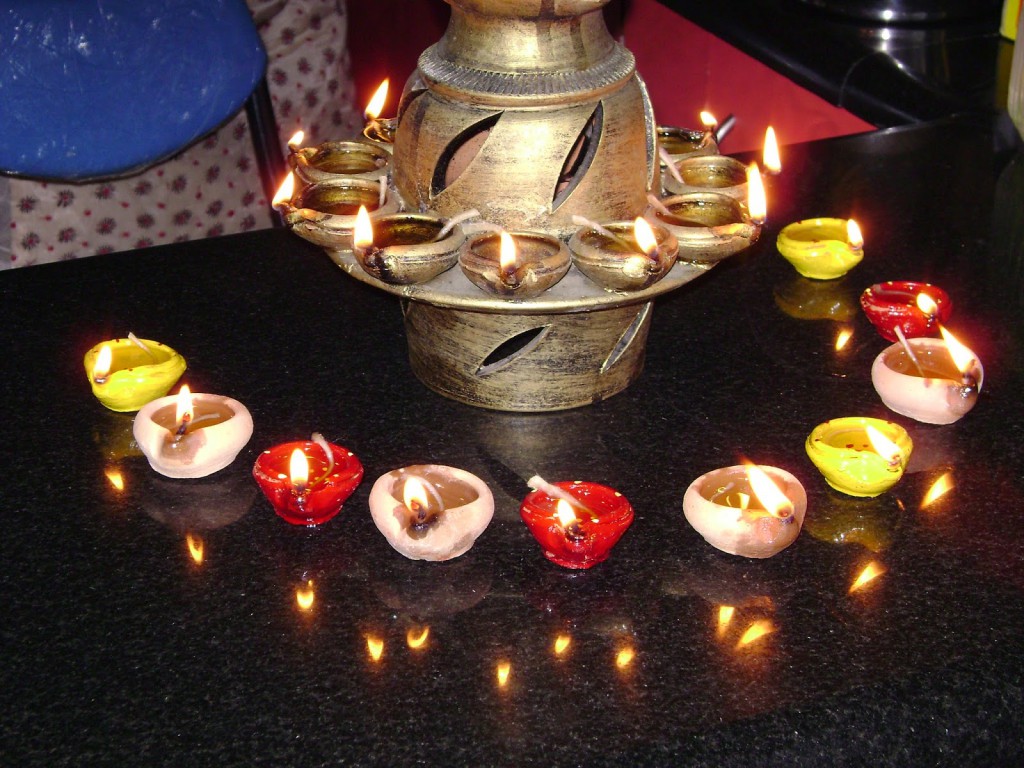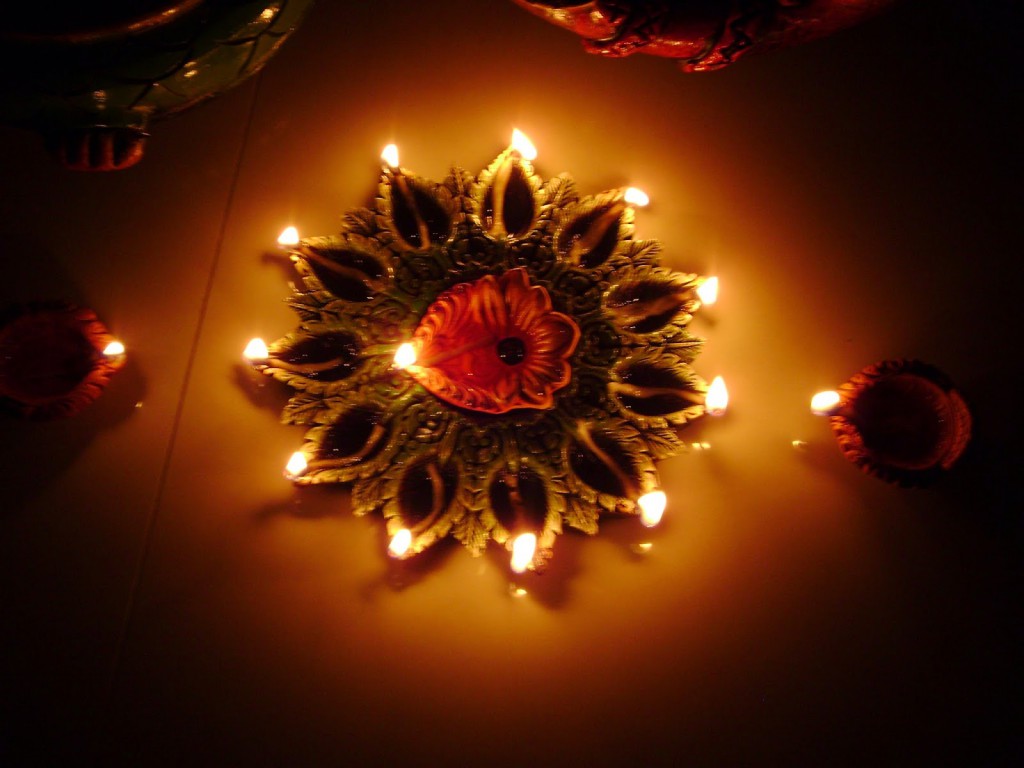 Vandana explains how her family celebrates…..
"Diwali or Deepavali or Kali Puja as we Bengalis like to call it, is a celebration not as elaborate as in the northern or southern parts of India. It is a one day celebration for us and we grew up seeing our mothers, aunts and grand mothers keeping a fast during the day and break it only after the puja at midnight. Nowadays, of course, many of us do not keep this very elaborate and difficult fast though we do visit the pandal or the temple to do our puja. Keeping with the spirit of the festival, we, generally light 14 diyas or candles within our homes a day before the Kali Puja. We've been told that this ritual dispels gloom and evil forces and brings about happiness and blessings to the family. On the day of the Kali Puja, we decorate our homes with diyas or pradeep or even candles. We also use the pretty fairy lights that are available in the market.
Our Ma Kali is offered sweets and flowers during the puja. That's how we celebrate!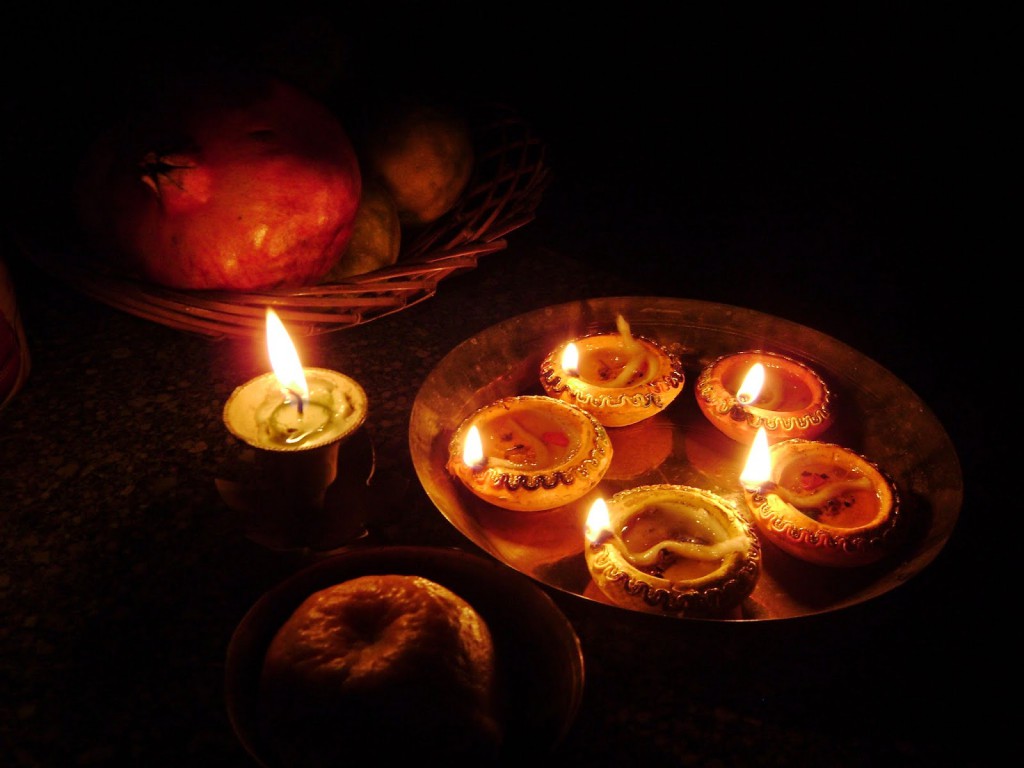 Thanks Vandana, for sharing your festive rituals with us!
People, Vandana has also just started blogging here, so go on over and show her some love!
So, how do you celebrate? We are looking for more of you to write in and tell us – share your pics and tell us how you celebrate! Write to me with your festive stories and be a part of our "How do you Celebrate Diwali?" series.
Happy Festivities!
Check out these amazing brass diyas, just so perfect for the festivities.