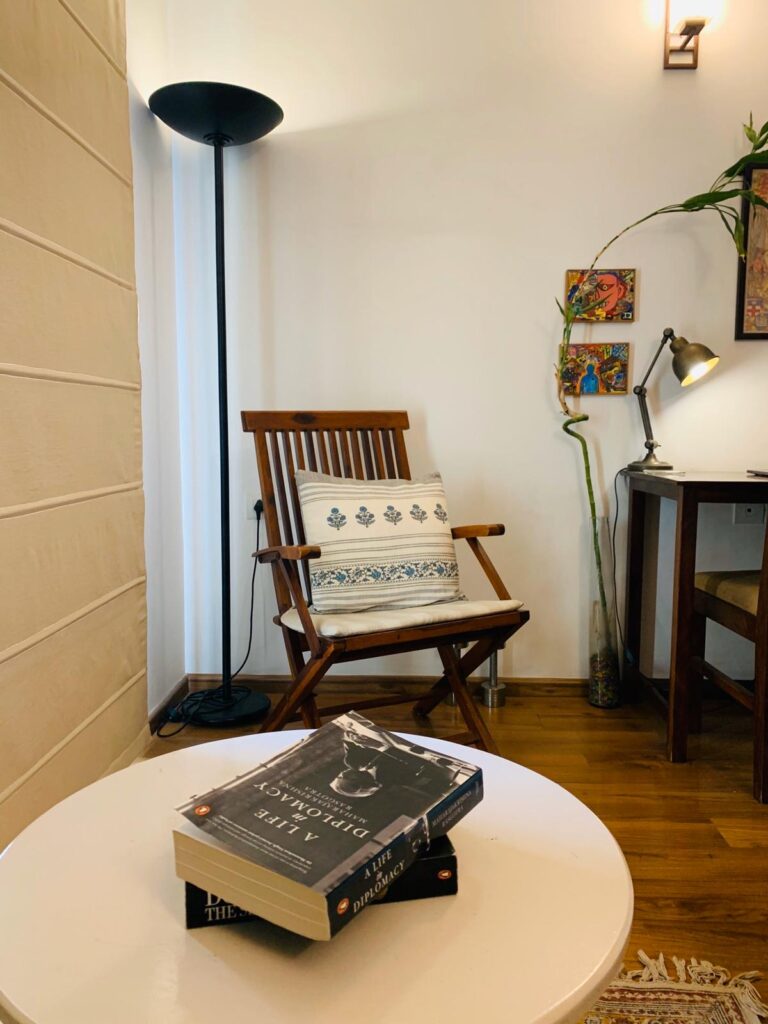 Foreword
It's time for introspection, and it is time to stay calm and stay nourished! This Indian home tour is all about warm vibes, and a happy, healthy home. It's a lovely retreat and especially contextual to our current situation. <!–more–>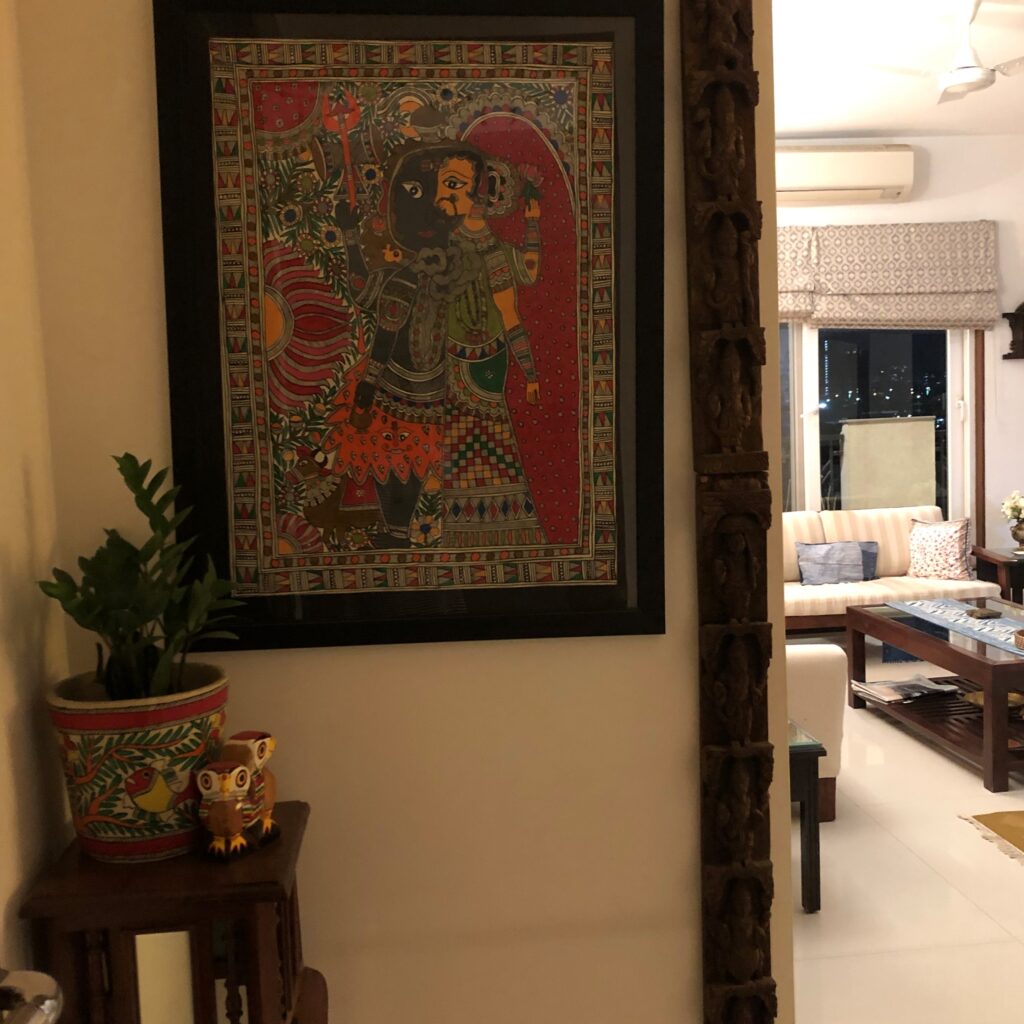 Anuradha Singh invites us into her delightfully decorated Noida home. As you see the home you will realise that this is a home tour with a message.
We have always been passionate about bringing home tours, and decor trends. However, today's home is trending in a different sense.
At a time when our crafts people are struggling, it makes sense to buy from them mindfully, so that they sustain themselves and their crafts as well! Over to Anuradha as she walks us through her lovely desi decor home!
HOME TOUR
What: A 2200 sqft apartment in Noida
Who: Anuradha Singh, her husband and their pet dog, Buster. Their son is away, studying overseas.

My home is soul refreshing and a beautiful place to recharge & rejuvenate. I believe that my home is ever evolving in terms of Decor.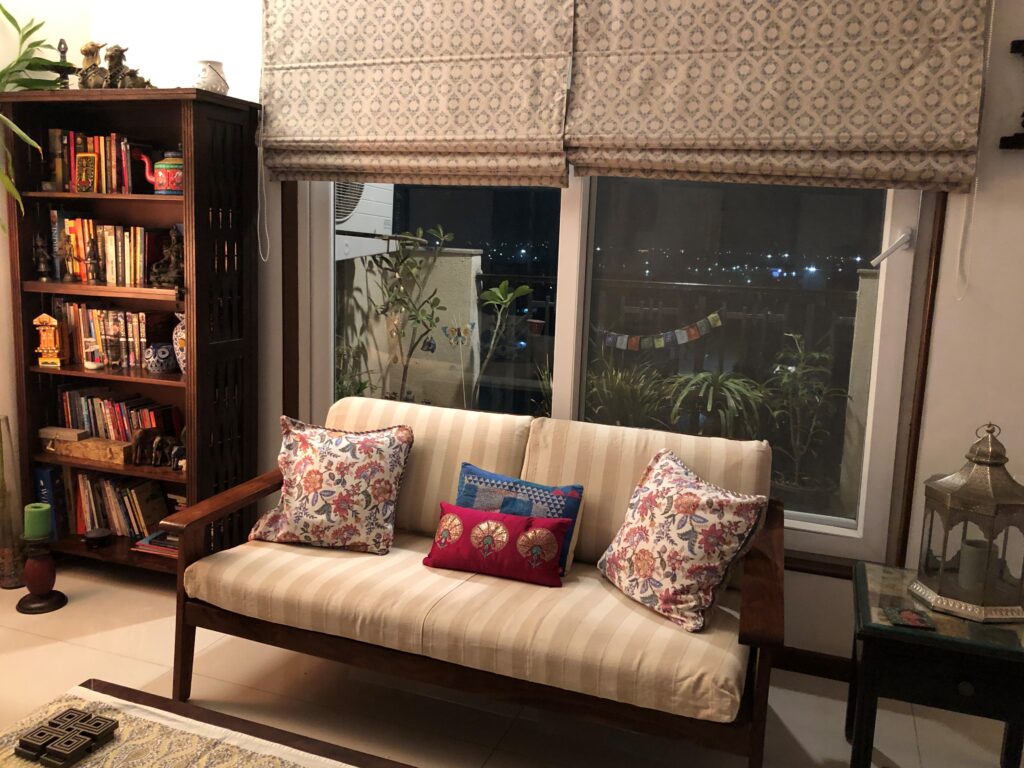 Everyone in my family has a passion for travel. Every piece in our house tells a story be it going to Bihar to procure Madhubani paintings or to Rajasthan for old pieces of sculptures.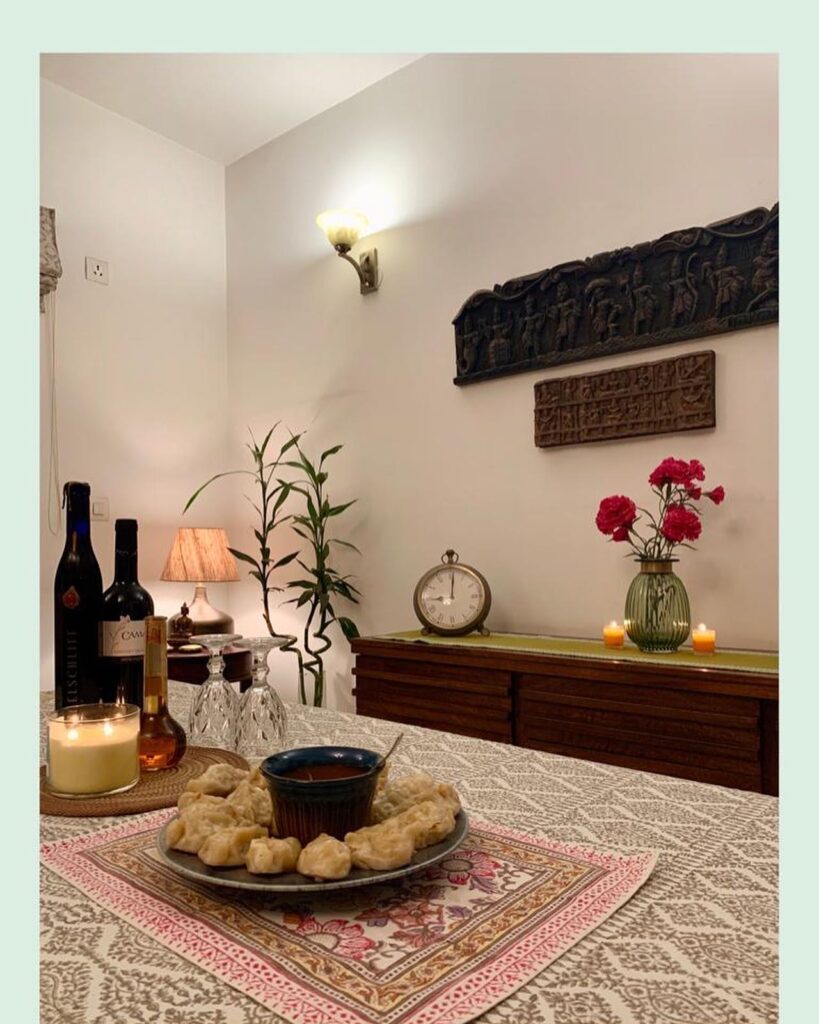 For instance, while travelling to Kerala my husband & myself stumbled upon an old antique shop and we really liked their craftsmanship so we commissioned two pieces from there which hang in our living room. I have a keen interest in history and a passion to help others.
So in the purchases I make, I put an effort to buy from tribal craftsmanship's work so that the money goes to NGOs. Mewar window artistry from Bhaktapur and Thangka were bought from Nepal.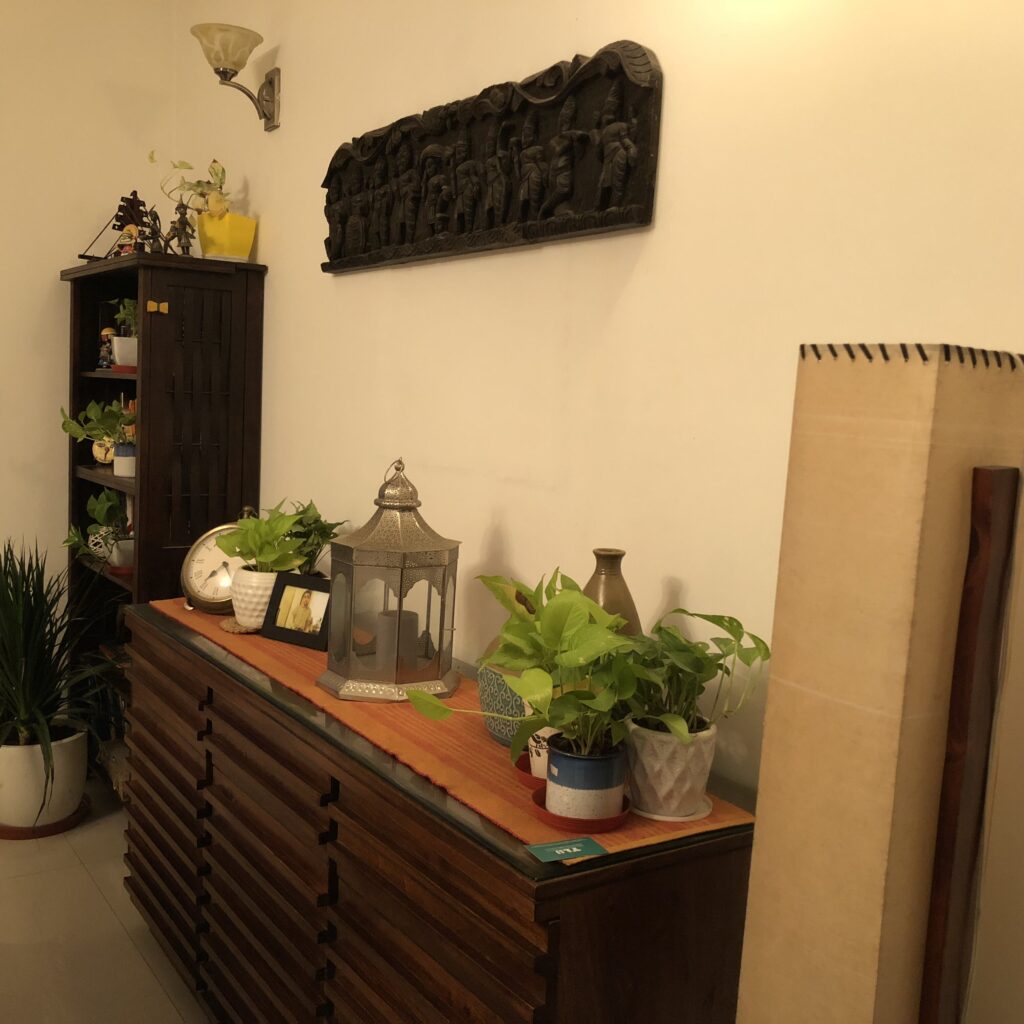 I have bought my furniture from Fabindia, as it is made of sheesham & mango.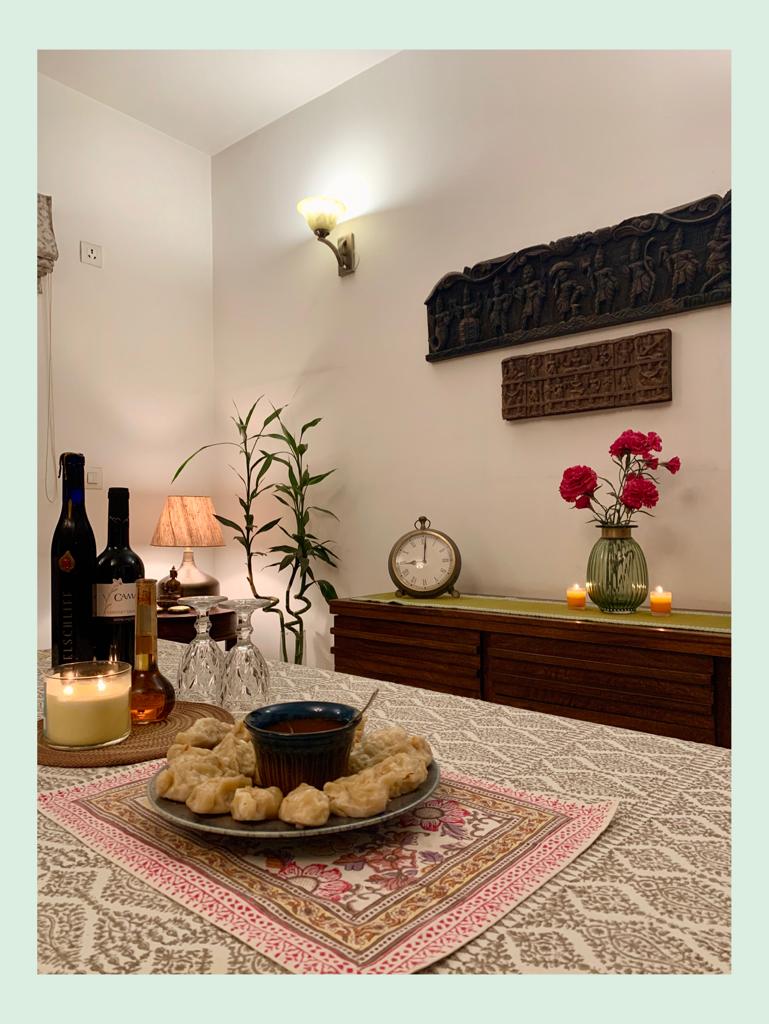 The handicraft gurjari work frame hanging in my drawing room is procured from street market from Gujarat.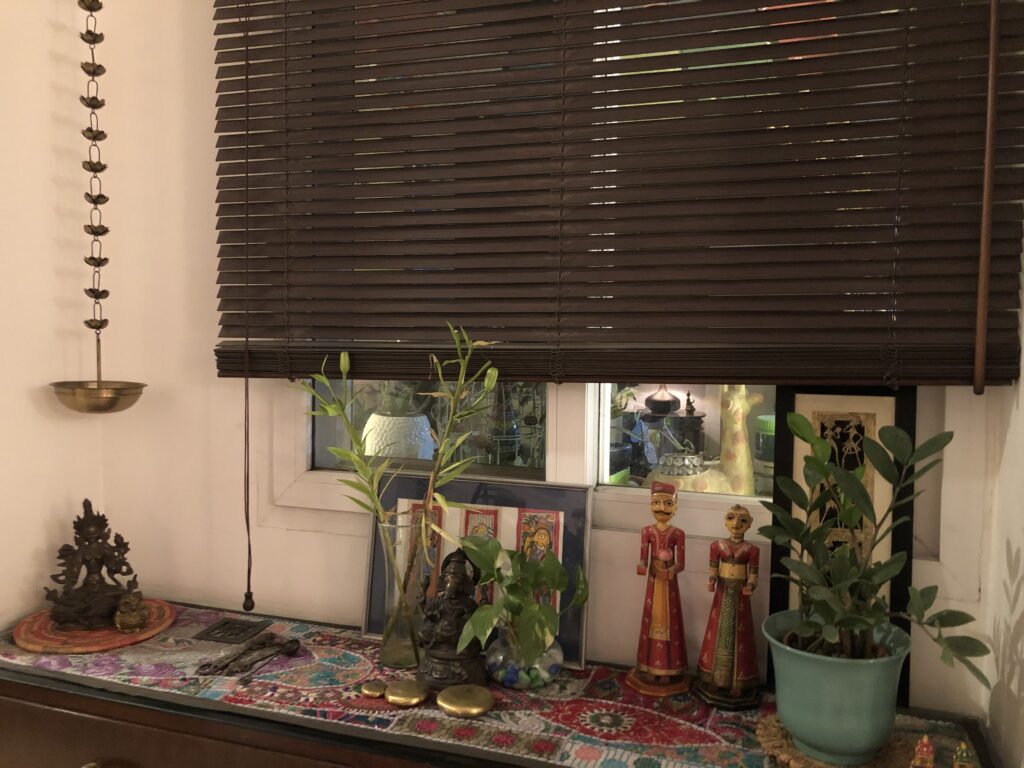 I also buy from Good Earth (the hanging Diya in the pic above), Anokhi, Dili haat & Nappadori.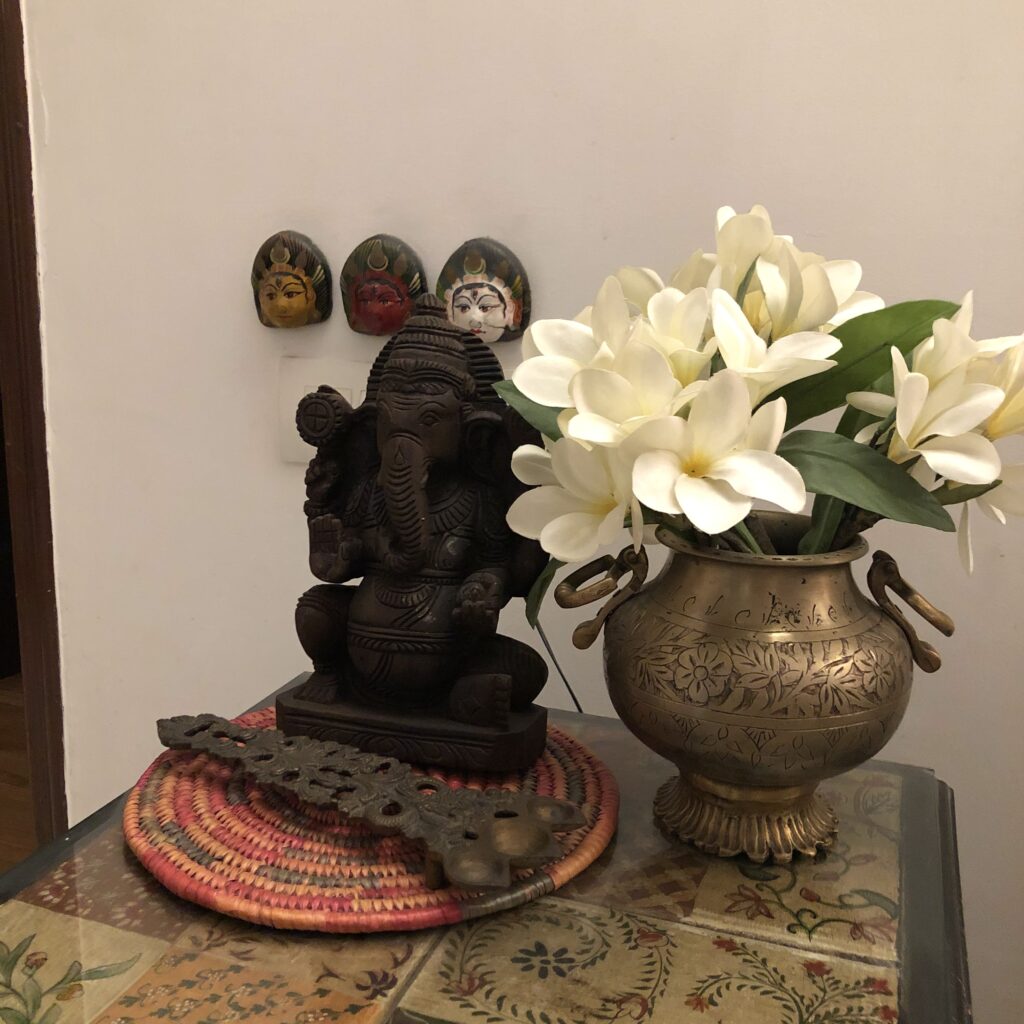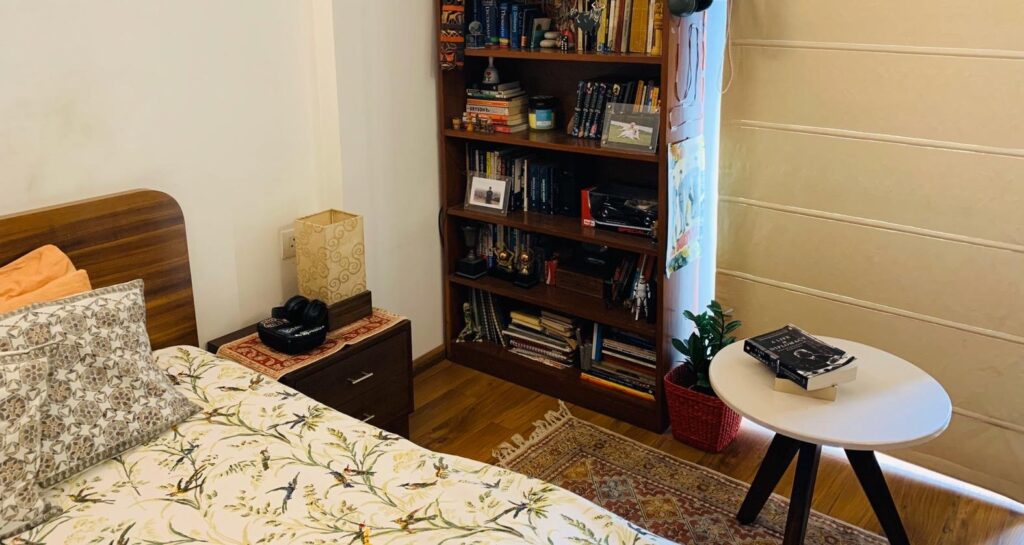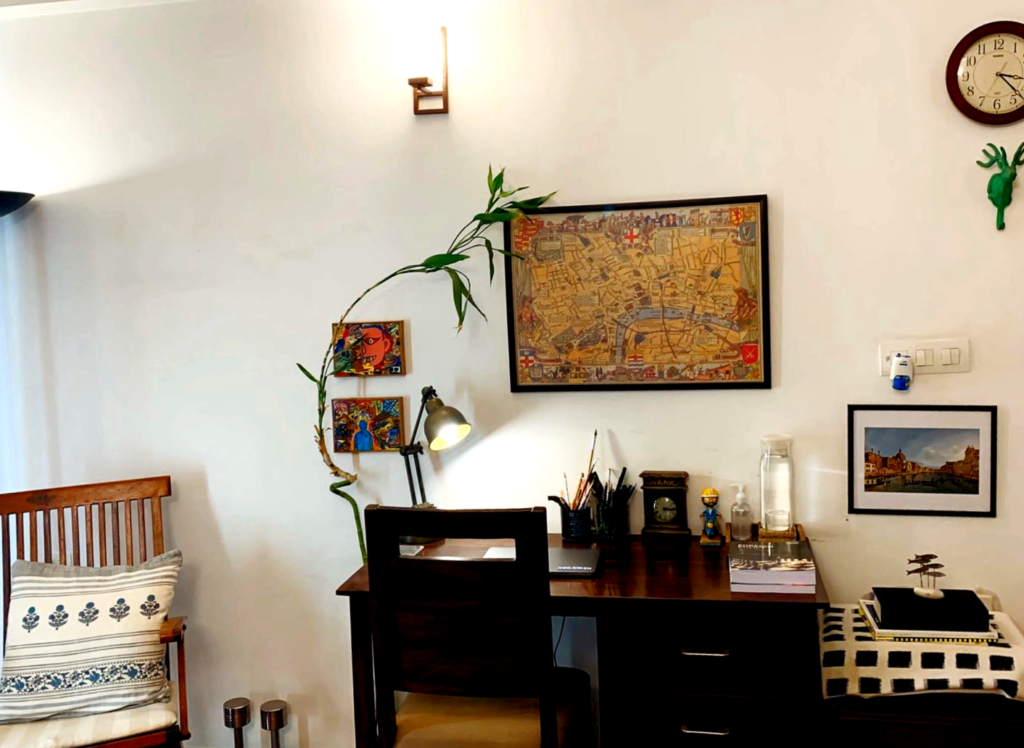 The London map and various paintings in the study are from Museums around London such as the National Gallery, Tate Modern and the Victoria Albert Museum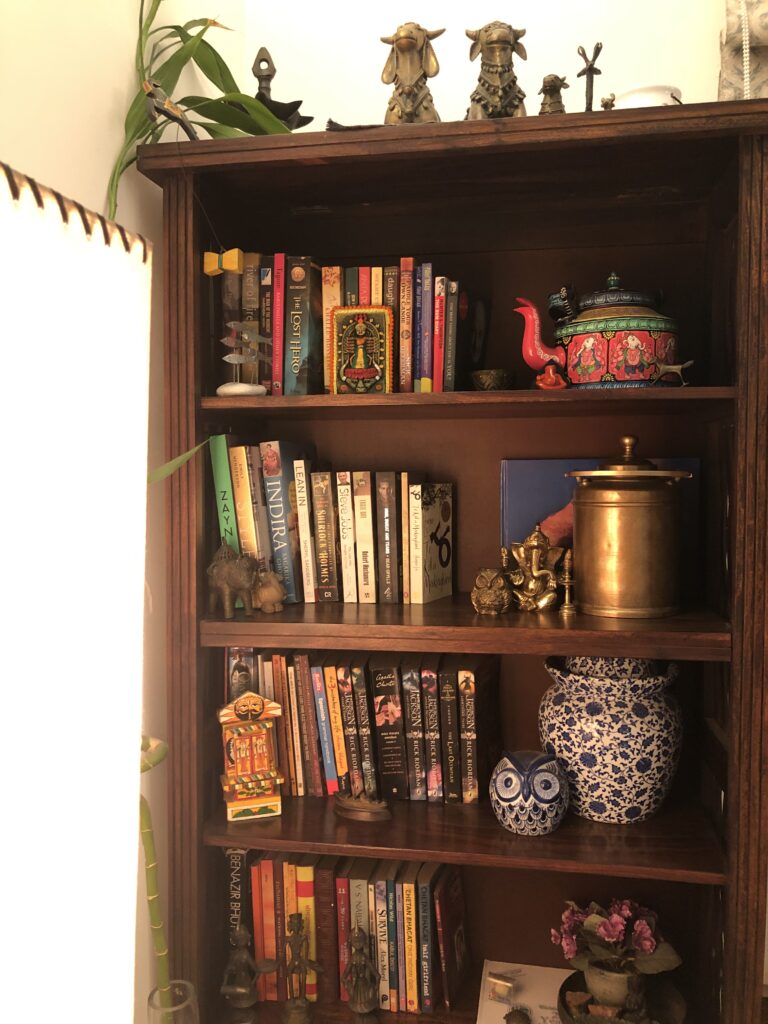 My bookshelf is decorated with quirky pieces, my travel souvenirs, old chettinad brass milk bucket, blue pottery, old vinyls of James Dean etc.
Closing notes
Wasn't that a warm and inspiring tour? Anuradha has decorated this space mindfully, and often it's how you decorate that brings in positive vibes. Trust me, the fact that she purchases with the intention to boost art and craft in our country, adds immensely to the positive vibes that this home exudes!
A warm thank you to Anuradha, and as it's customary for me to sign off with a pic that I loved the most from her home, here is Buster adding oomph to her flower-laden balcony, as he casually looks out into the street below!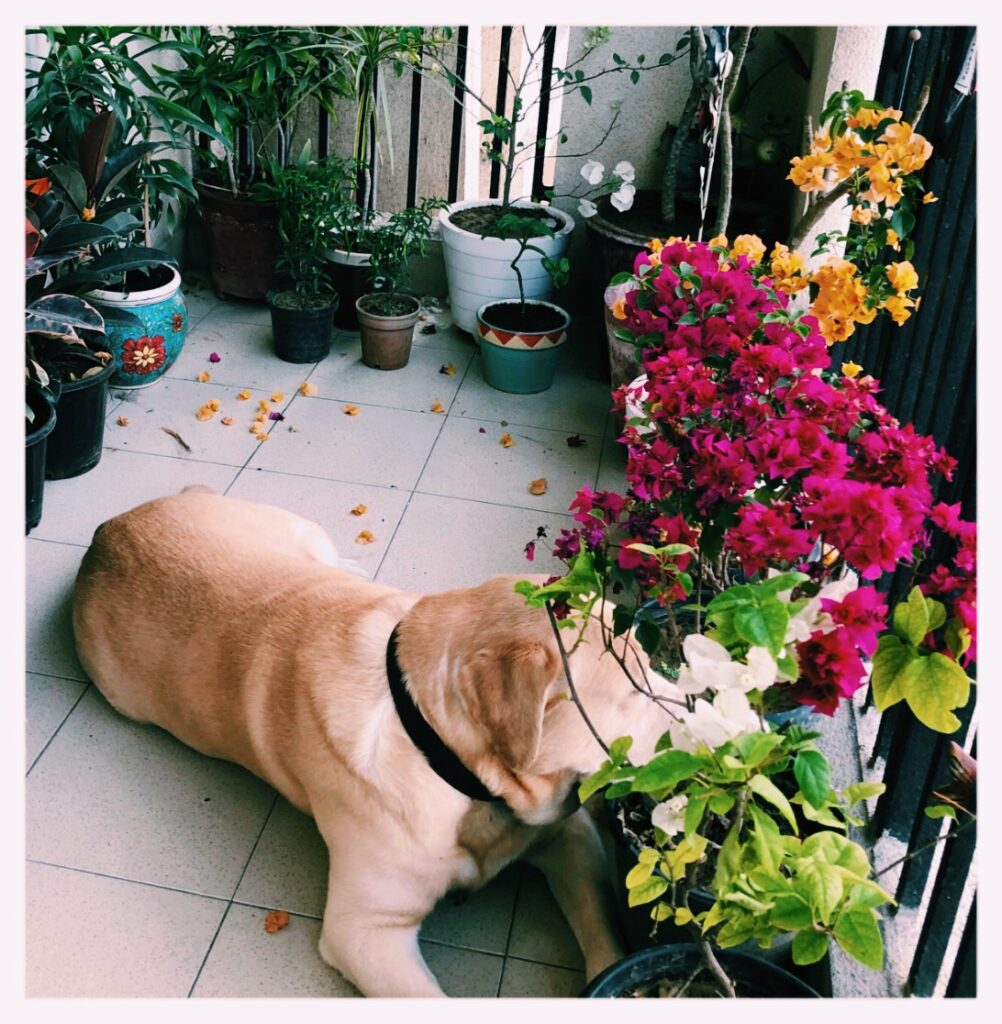 Loved this Indian home tour? Are you looking for more Indian home tours to browse through? Do check out Chandana's Indian style home in the US. We are sure you will love it too!
Do check out our feed on Instagram as we bring you daily updates from my home as well as products that we have launched.
And, if you wish to save any of these pictures, just head to our Pinterest board (we have already pinned these up there) and pin away!