An Indian home outside India is always a joy to behold. I often wonder where decor is sourced, and how the aesthetics are achieved. We have many homes belonging to the Indian diaspora featured on this blog. Today's home is one such, and we decided to ask the home owner Chandana what we always wanted to know!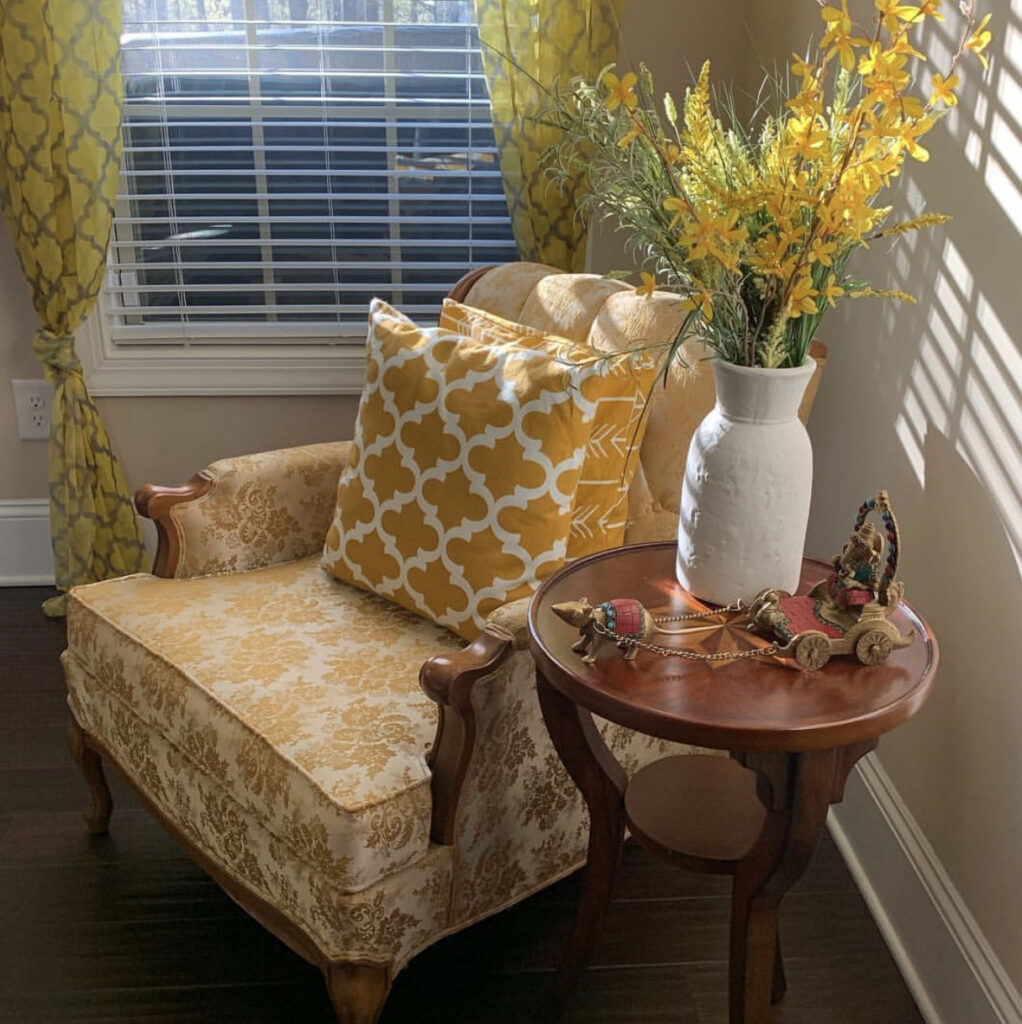 Location: Charlotte, NC, USA
Home: 4300 sq ft sq ft house
Residents: Chandana and Anil Kumar, and their two kids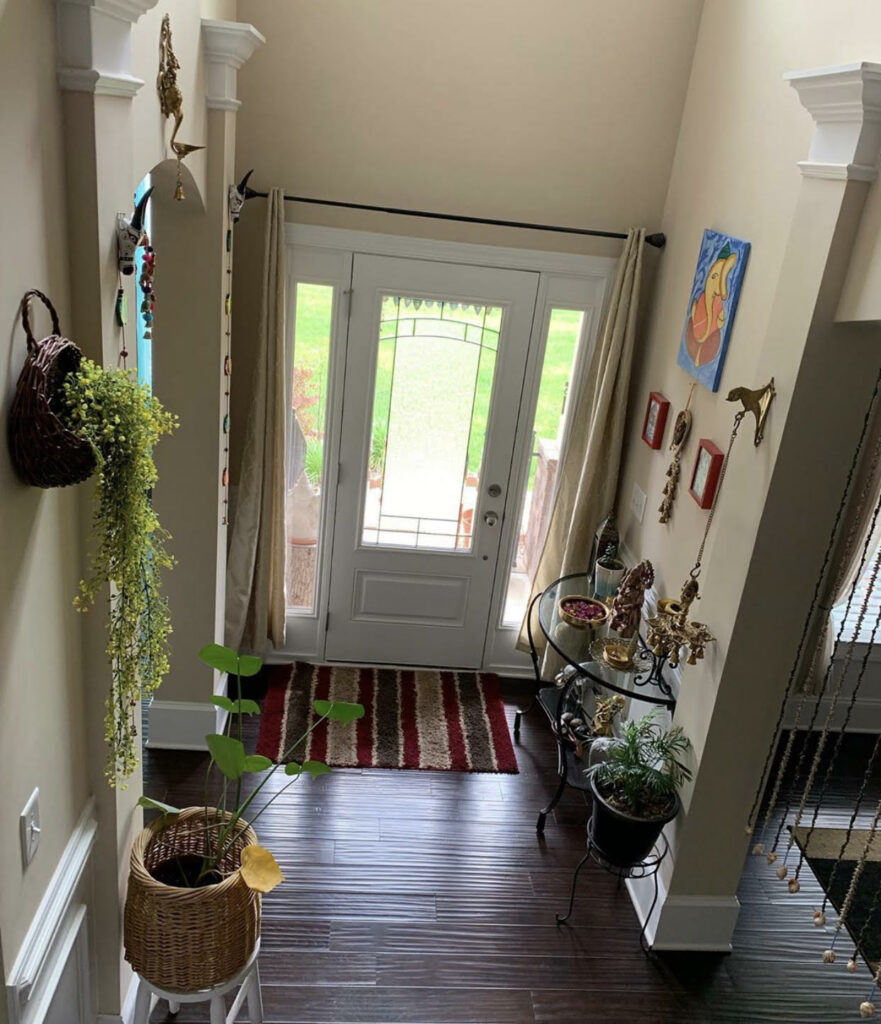 Decorating a home in a foreign land, with predominantly Indian decor and artifacts is quite a feat. How did that come about?
We bought this home in 2017. Me and husband always like to have good vibes in the house. Since we strongly believe in our culture, we wanted our home to reflect this, and hope that the kids imbibe our culture too. Also we didn't want to exceed our budget.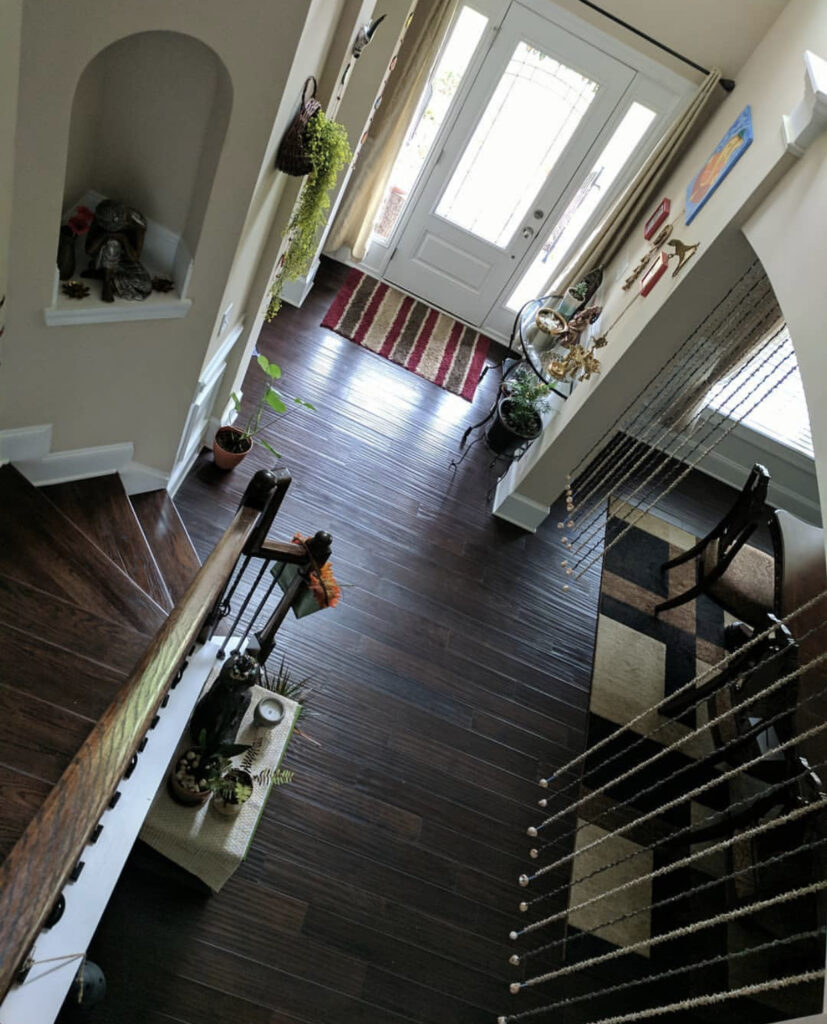 What is key for you in a home? What do you focus on when decorating and also when seeing to functionality?
We wanted to create a eclectic Indian home. I focus on moving stuff around the house, redecorate often. My decor pieces should not be overcrowded and this is always a key point for me. A warm space for my kids is also something I aim for.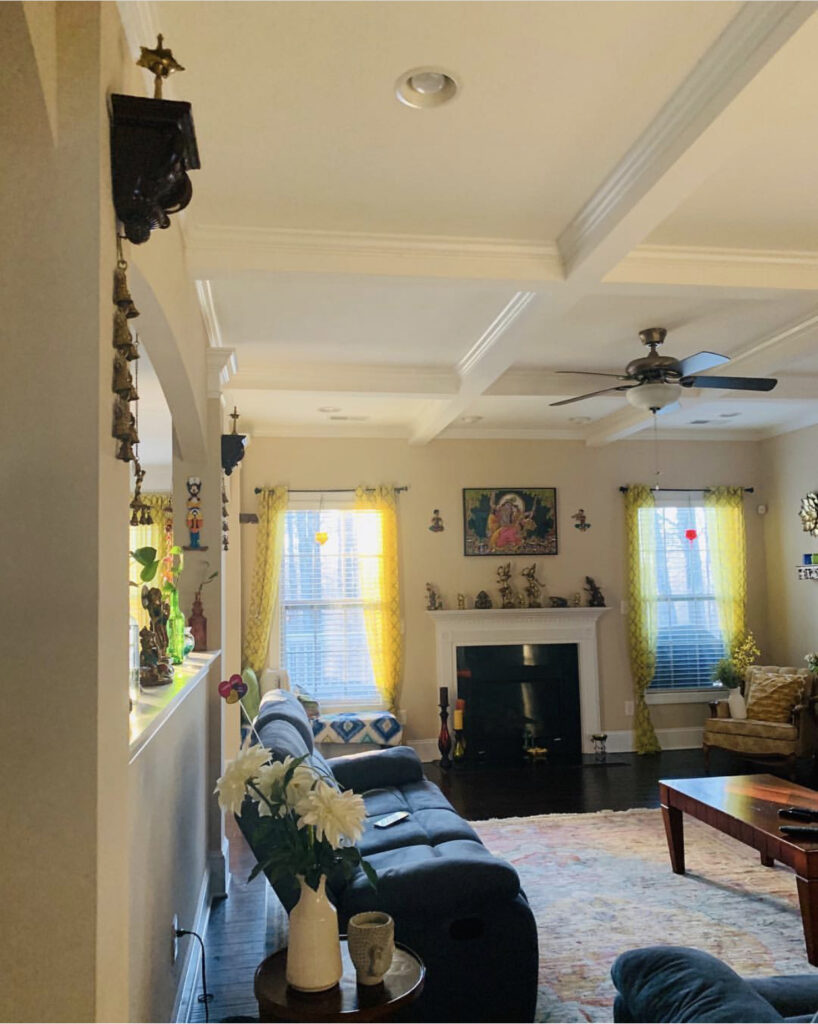 Where do you source your decor pieces from? For this home in particular where have you sourced it from?
Our home is filled with brass idols from my collections. Collections are from our travel – India, online buys from Amazon, Ebay etc.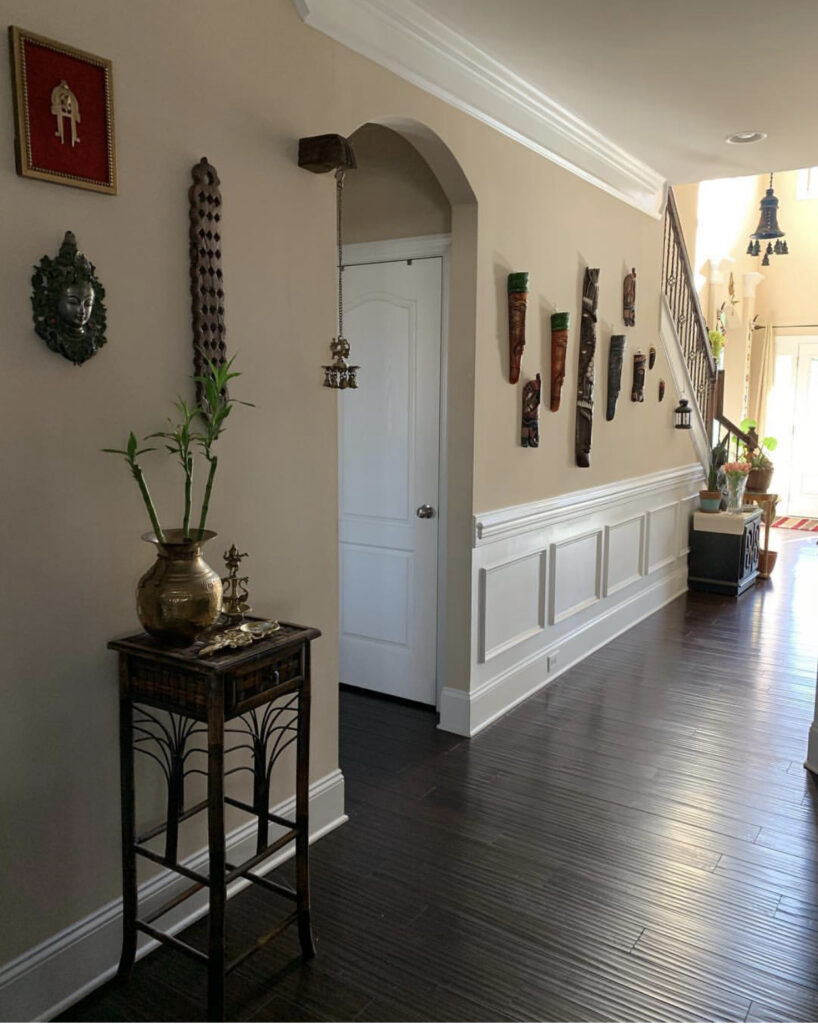 And some of the furniture pieces/ decors are from goodwill stores too at unimaginable prices.. I love to shop around thrift stores for decor. Sometimes I paint on them and convert them according to my taste.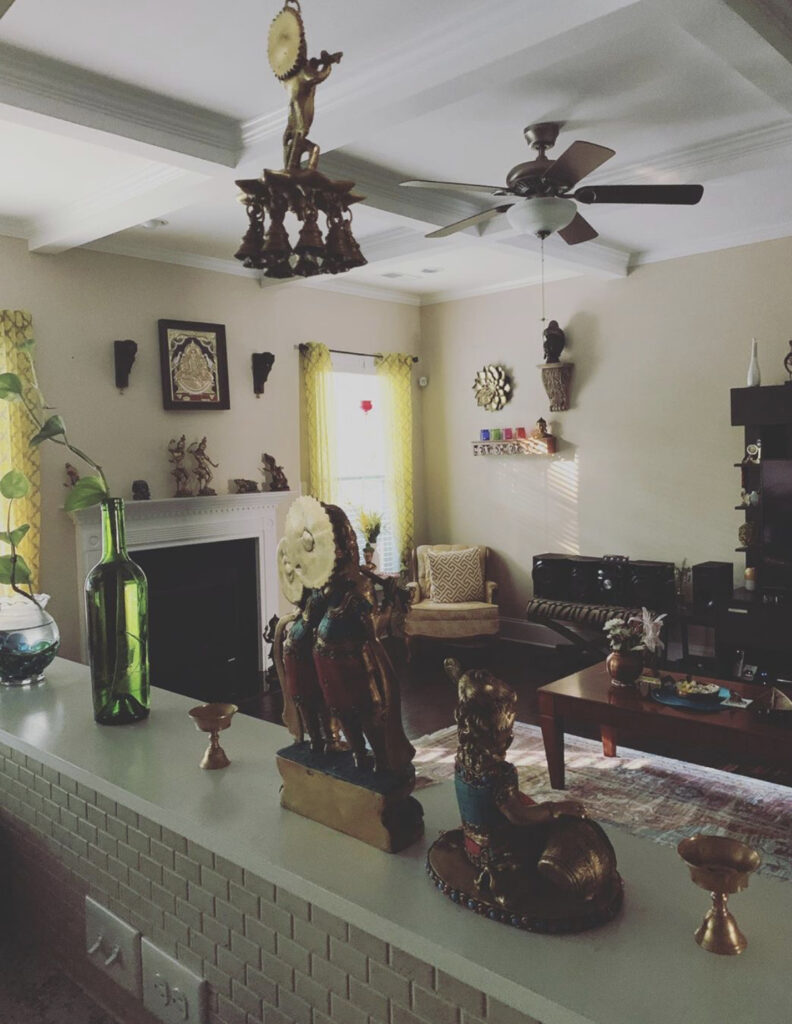 What tips do you have for my readers when it comes to decorating?
Choose a theme for your house, take time, analyse the budget. Collect the decor pieces slowly and place it in the house so that it doesn't crowd the space more. Always decor pieces should be visible and minimal.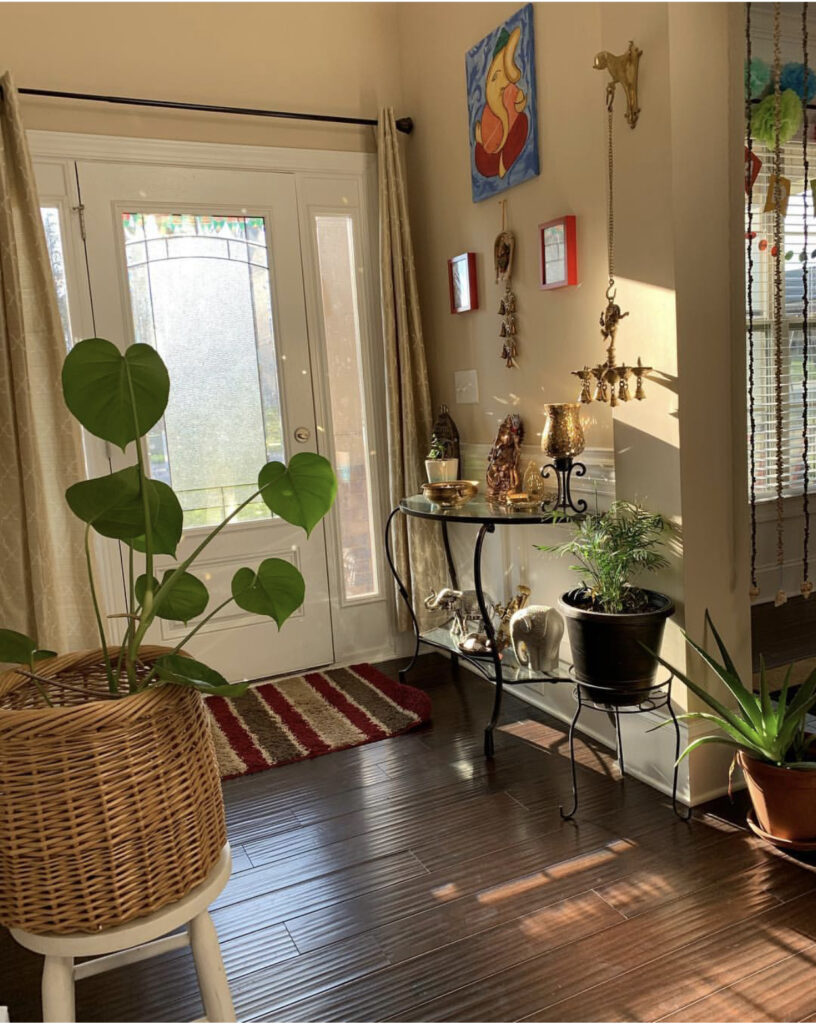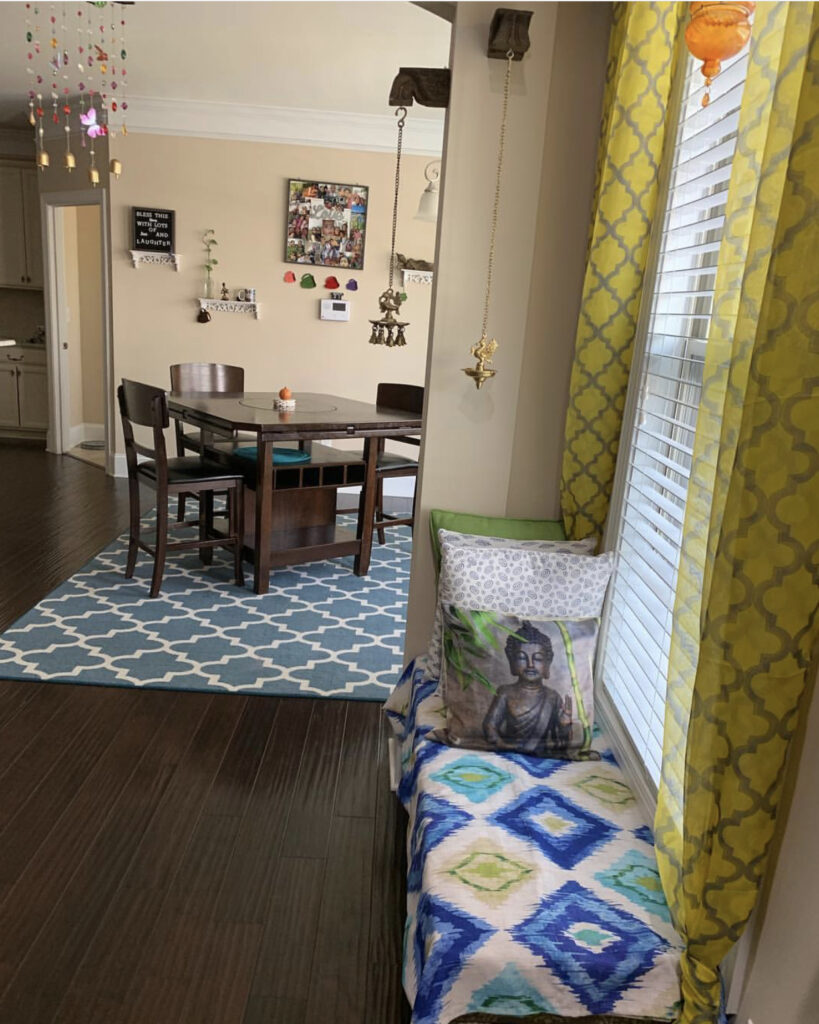 What is your current design philosophy, where do you get your inspiration from?
Eclectic design, and Inspiration is from Instagram from the fellow decor blogs.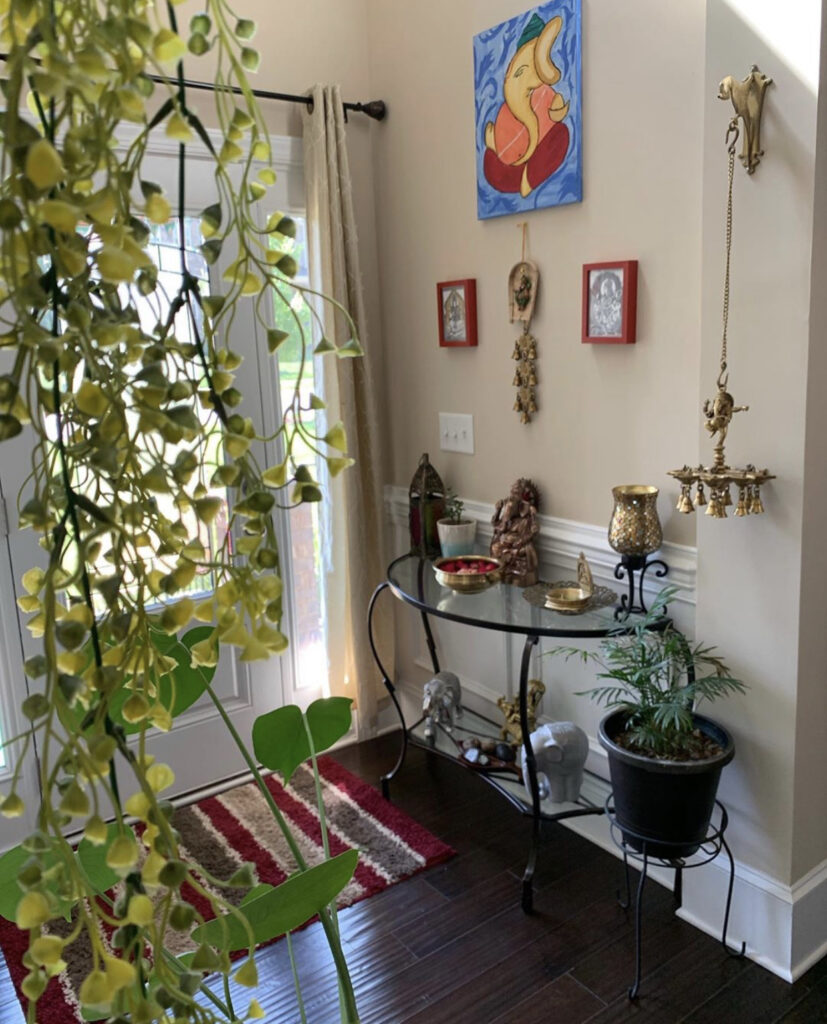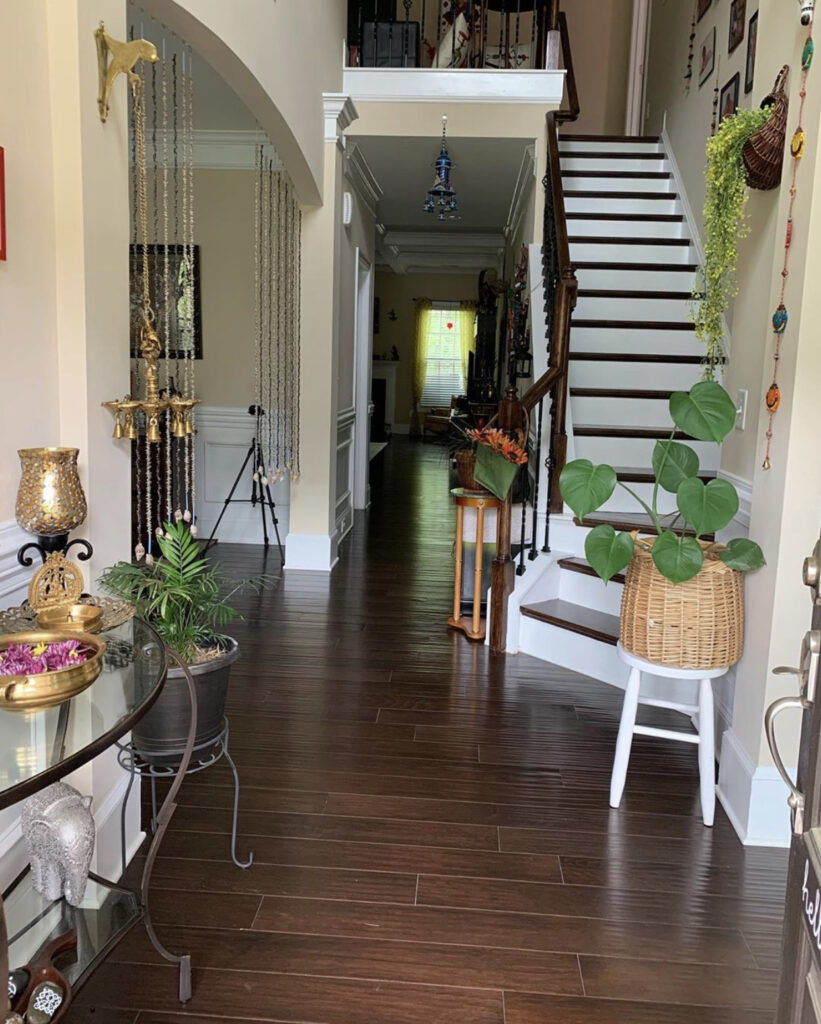 Do follow Chandana on Instagram. She has a beautiful feed! Thank you Chandana, for sharing your home images with us. <3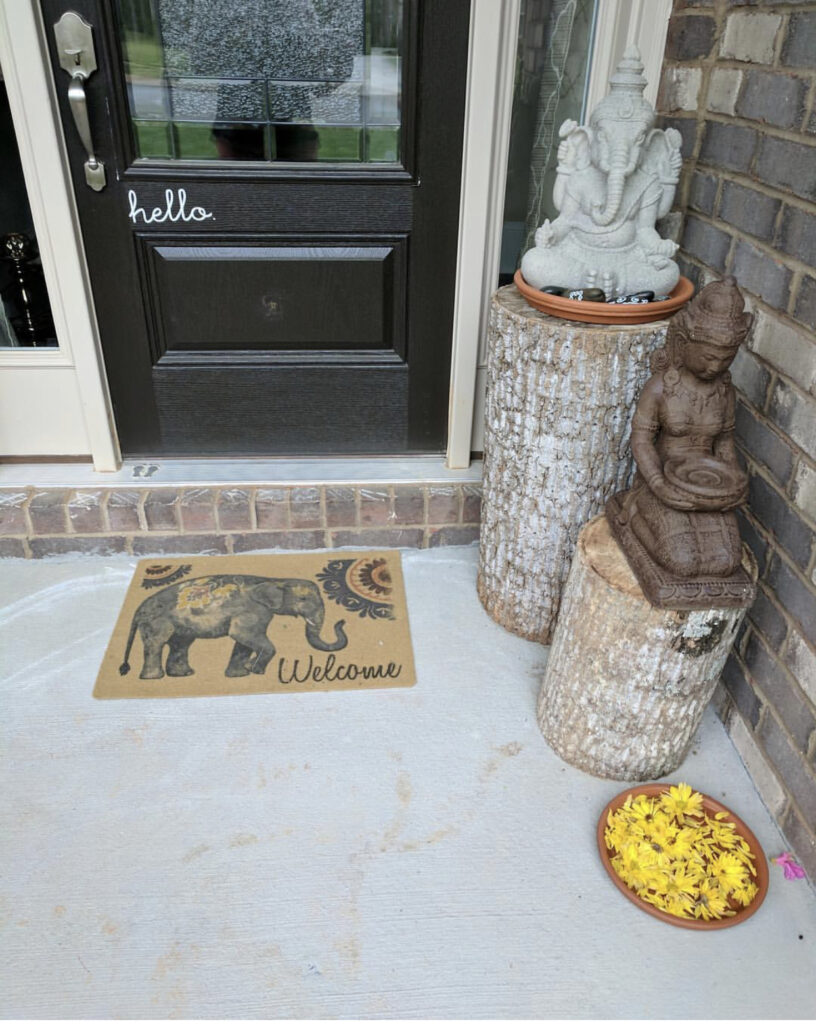 Follow more home tours on this blog, or have a look at our diwali stories!
Chandana's home pics are also pinned on Pinterest, so if you are planning on saving any of these pictures, just head to our Pinterest board and repin!