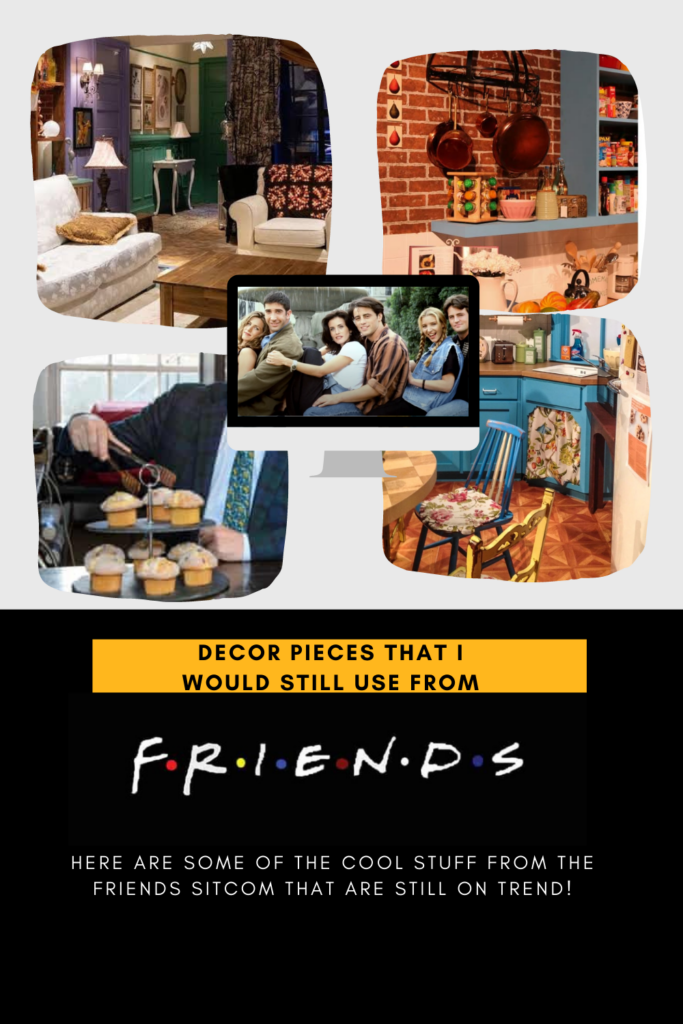 With the FRIENDS reunion episode airing yesterday, a flood of memories came back. All I could do was watch reruns of the episodes. And allow myself to be amazed at how much of the decor I really really loved! So here are some of the cool things from the show that are still in fashion. Let's go!
THE CAST IRON POT HOLDER + the copper pans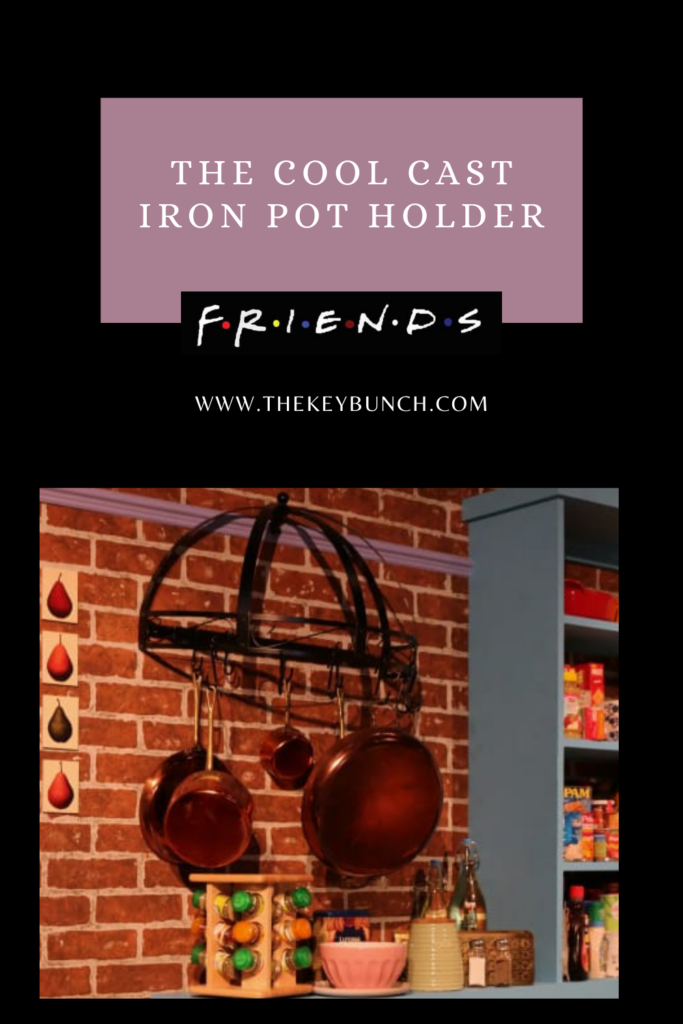 Each time this beautiful old pot holder came into view, I paused and stared! This is absolutely gorgeous as are the beautiful copper pots hanging from it! This is IMO the trendiest things on set and I just have to make one for myself now. In case you too are interested, let me know. I can make more!
THE SUSTAINABLE BOWLS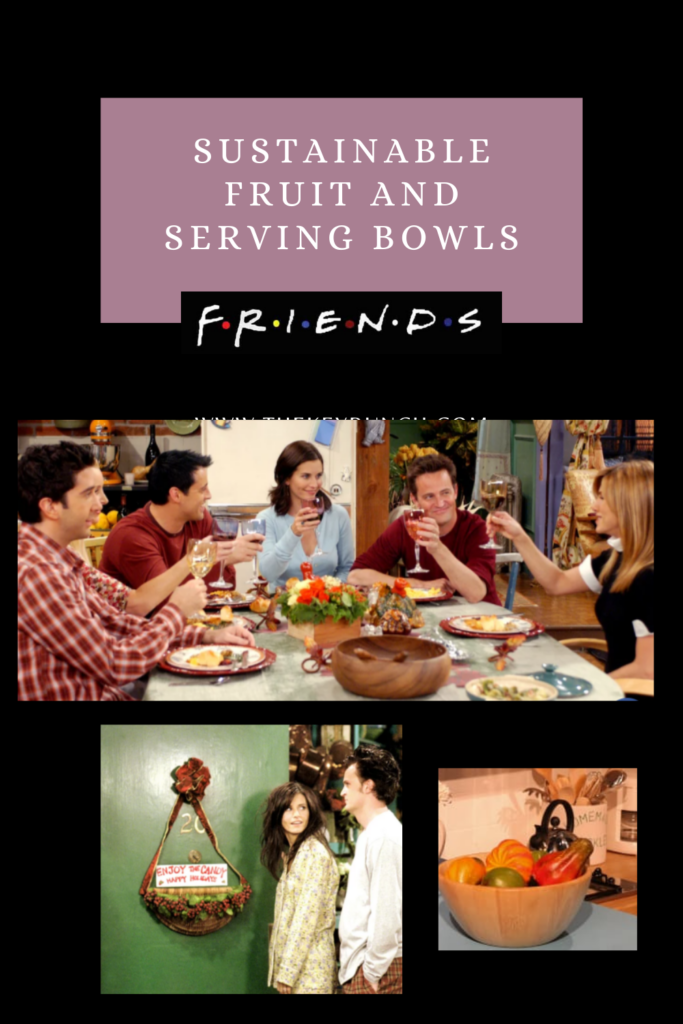 Sustainability is not just a trend. It is a way of life! And I was so glad to see that the Friends set was so full of baskets, handwoven and sustainable containers, and it simply made me so happy!
THOSE DINING ROOM CHAIRS!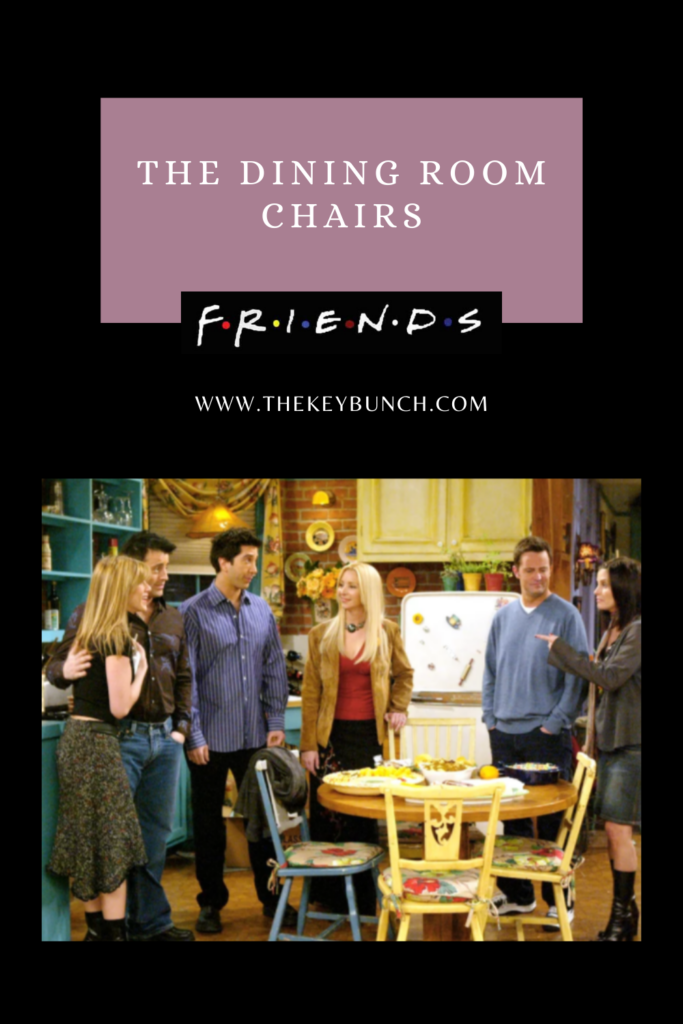 The chairs kept changing over the seasons but they were always whimsical, in these cute pastel shades, and sometimes with sweet ol granny chairpads. How quaint, and how imitable!
PERIOD FURNITURE. YEAH!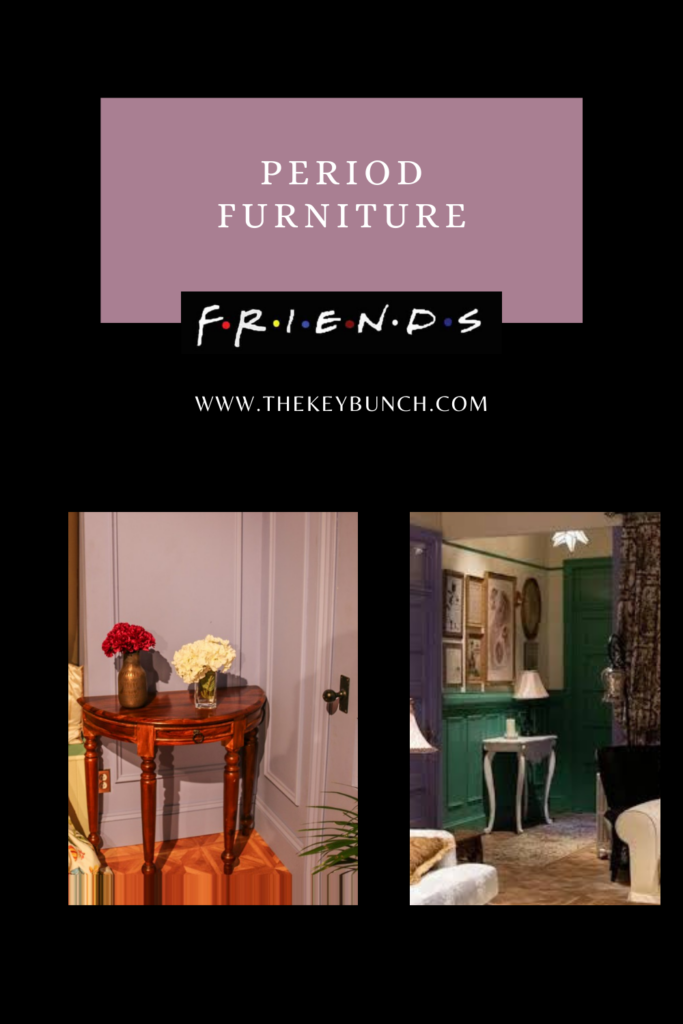 According to the storyline, Monica's apartment belonged to her grandmother. So I guess the period furniture was part of the set to lend some authenticity to the story. I am not complaining. These lovely consoles had me zooming in and gasping in admiration. I love the way they were decorated too. Note the copper vase on the left pic and the lovely gallery wall atop the white console. Dreamy!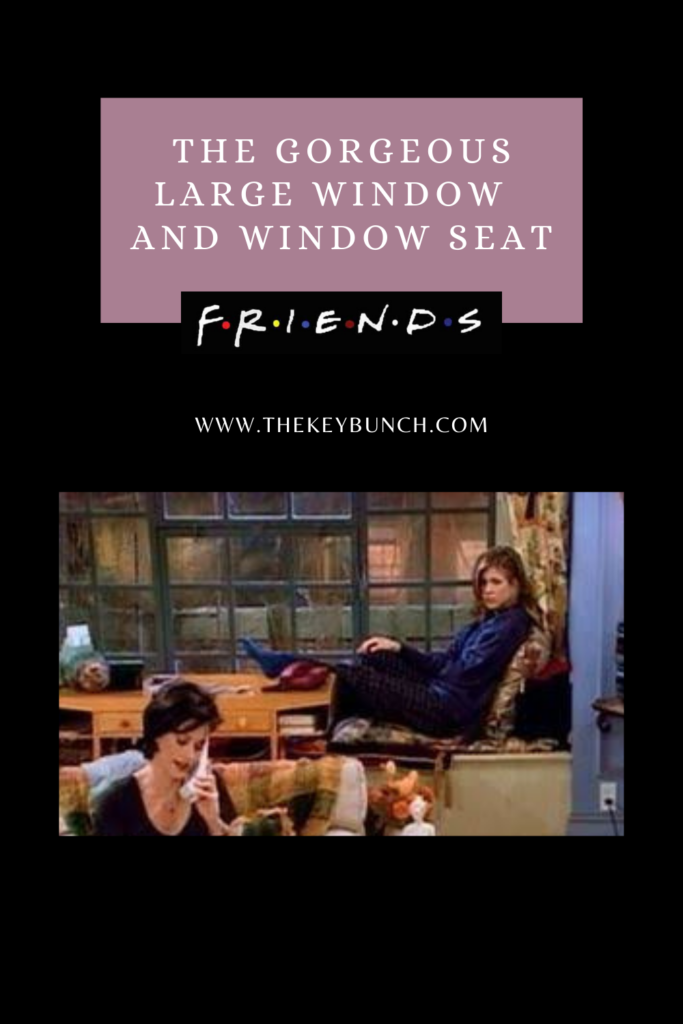 I love large windows. All the way French if possible. And the Friends set thrilled me with the giant windows at Monica's apartment, plus the lovely window seat!
FRENCH POSTERS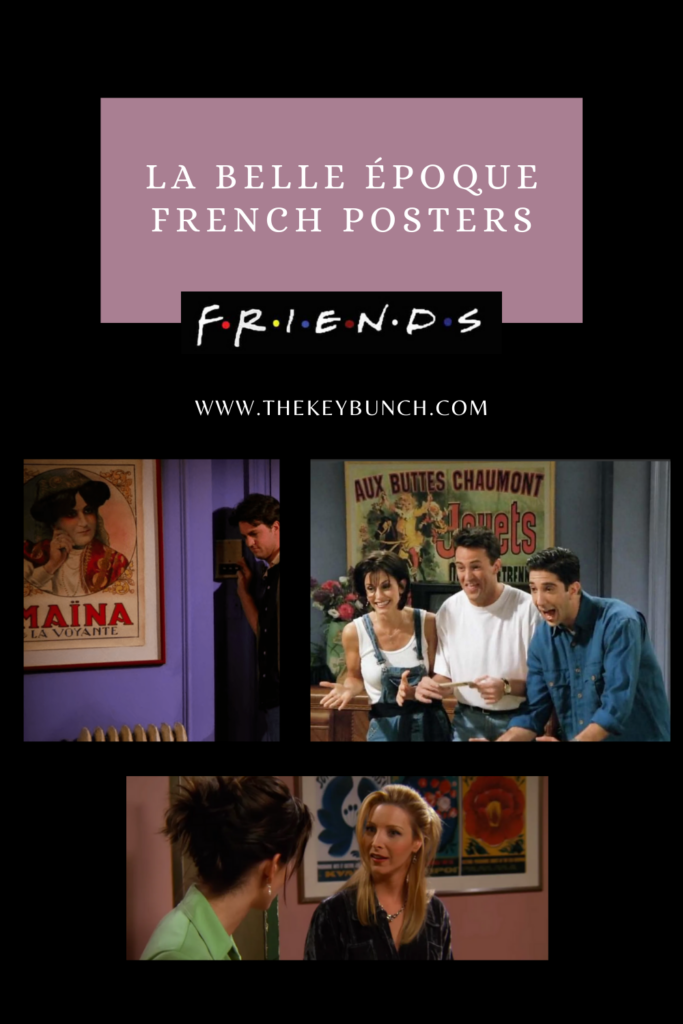 Apparently a hint of France whispered of sophistication and foreign elegance in the 90's. Possibly why there are way too many French posters in Friends, but the fact that they are on different walls is something to breathe about. They did lend some ponderous art to the set and I can't deny they made those painted walls look good!
HOUSE PLANTS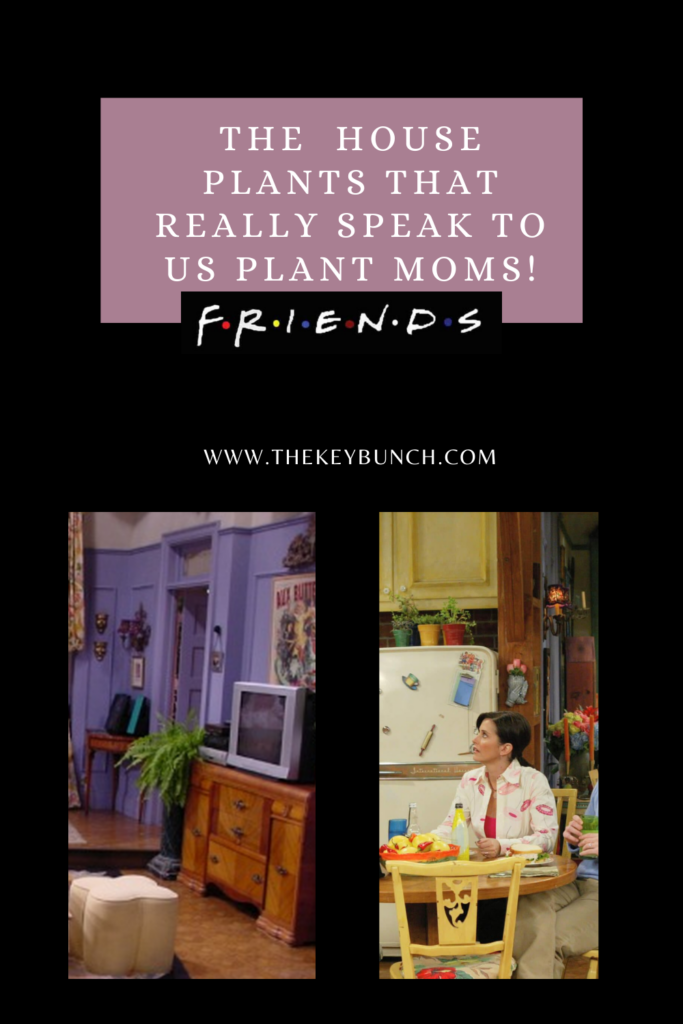 Why is this the last point? It should be right upfront if you ask me. I am a plant mom, and I loved that Monica's apartment had a lot of indoor plants!
WHERE IS THE FRIENDS YELLOW PEEP HOLE FRAME?
Are you one of those who is wondering why it is not on this list? Well, because it doesn't need to be. It is the no. 1 FRIENDS prop and is immortal! Which is why I have some of these frames for sale, and if you would like to take them send me an email.
And, CUT! It's a wrap from me, but do check our Pinterest board out if you wish to save any of these images, you could just head there and add them to your own boards!
more about movie sets and decor
Do you like movie set decor? I have a few more stories on this blog pertaining to movie sets. Check these out!
Sir, the movie – we look at the movie set and the backstory of the set design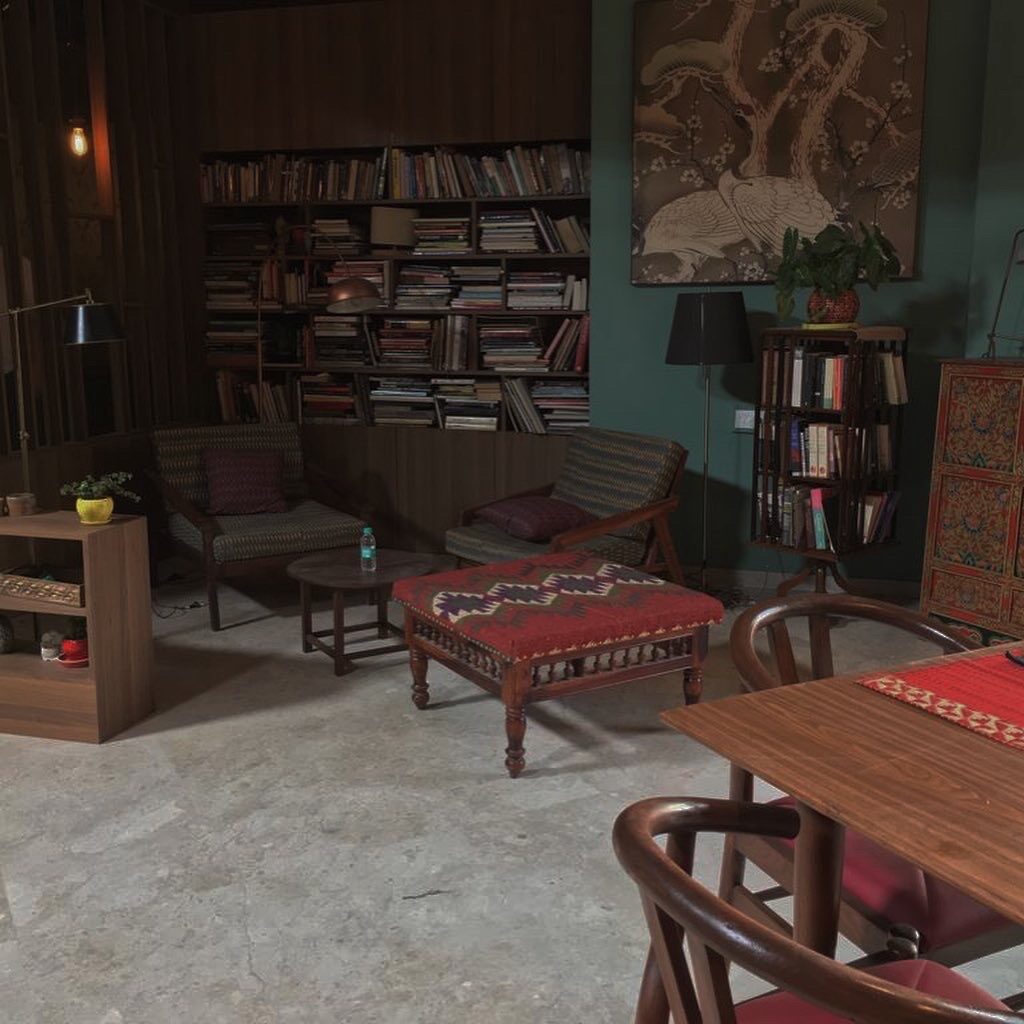 Set designer Niyoti Upadhyaye shows us some of her favourite productions, and also tells us about the "cat" she puts in every single set she designs!