Doughbowls for Christmas?!! But what are doughbowls? Doughbowls are traditionally not an Indian thing at all – not for the kitchen, and not for decor! This is because our country is not that cold, that the dough needs extra help rising. But I have been enamored by the humble doughbowl, and decided to offer it to Indians this year, and what a hit they have been!
Here are some amazing ways to use our doughbowls.
A red number
A touch of purple
Pinecones in your doughbowl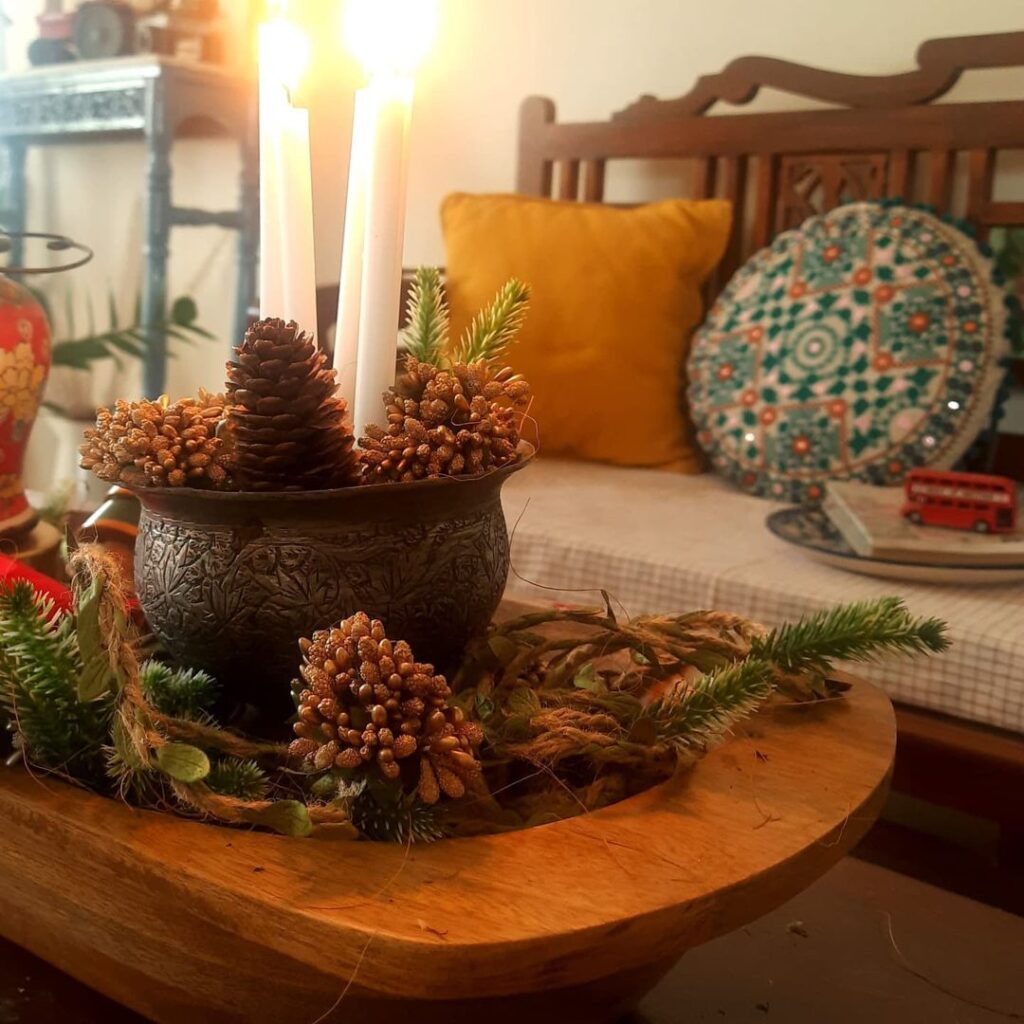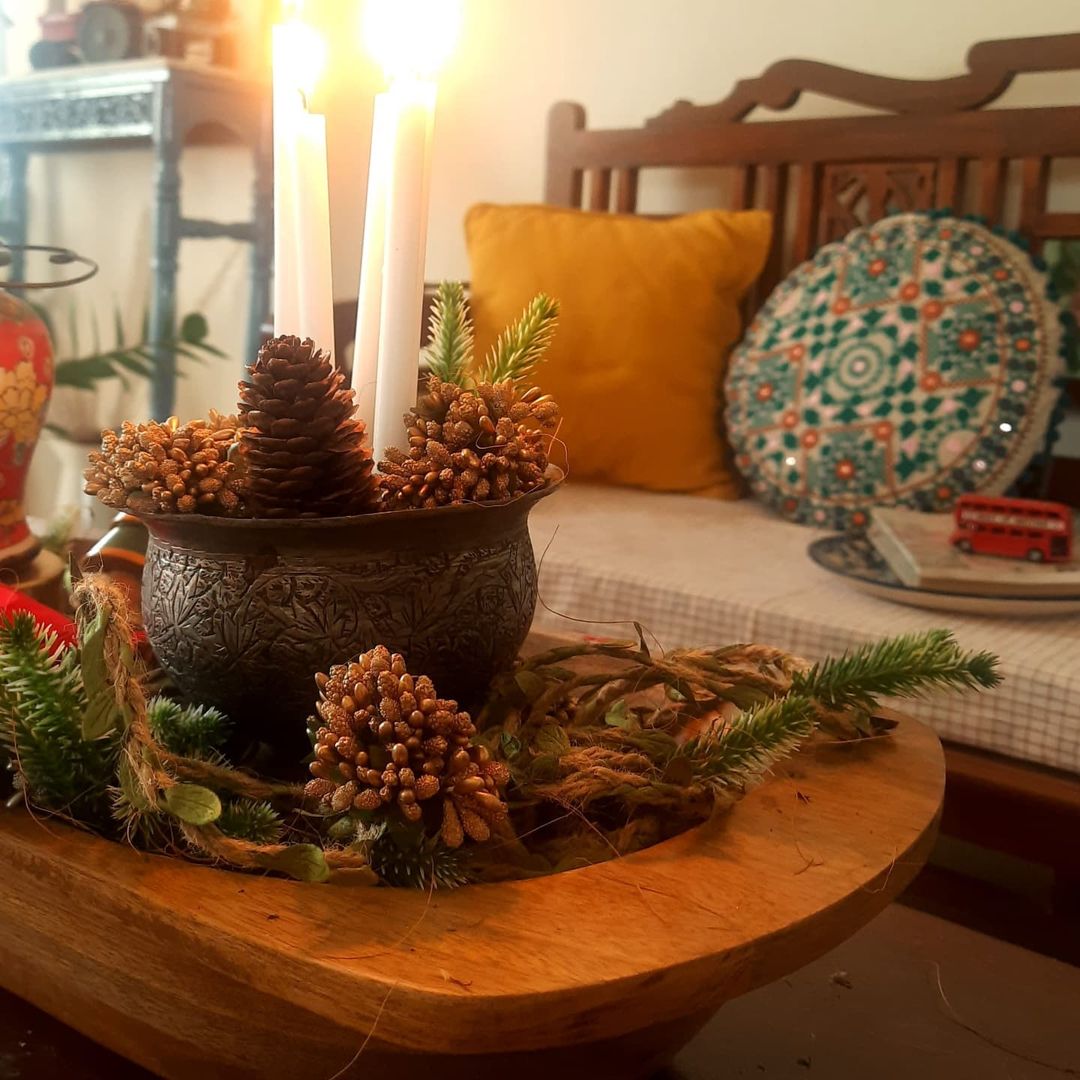 One of our customers, Sanjukta – sent us this images of the way she styled our doughbowl, and we are in love!
Ornaments in your doughbowl
Here's another view of Sanjukata's doughbowl. I particularly love the way she has used that old distress-finished coffee table!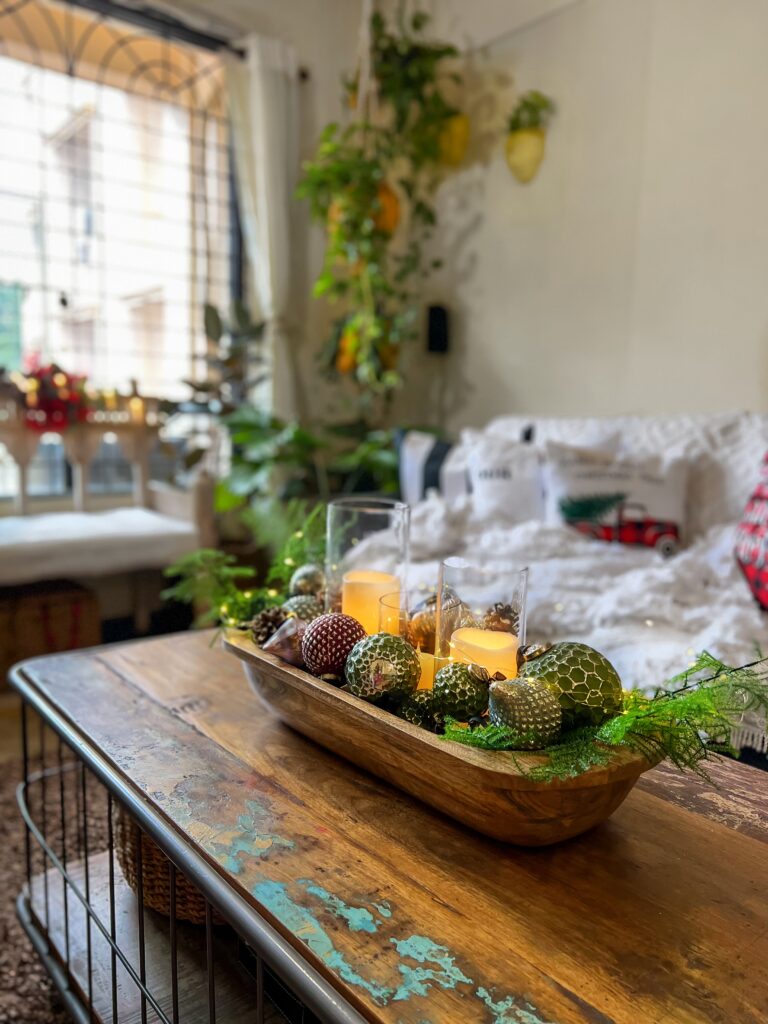 I always speak about how doughbowls need not be that bulky decor piece that you cannot store away. You need not. Because when you are not using it as a centre piece, you can use it to store anything! This is how my family and I used it during the Christmas break when we used to watch a lot of movies, and the doughbowl was handy storage for our throws. It was lovely to have them handy on cold evenings.
Doughbowl to hold your throws and cushions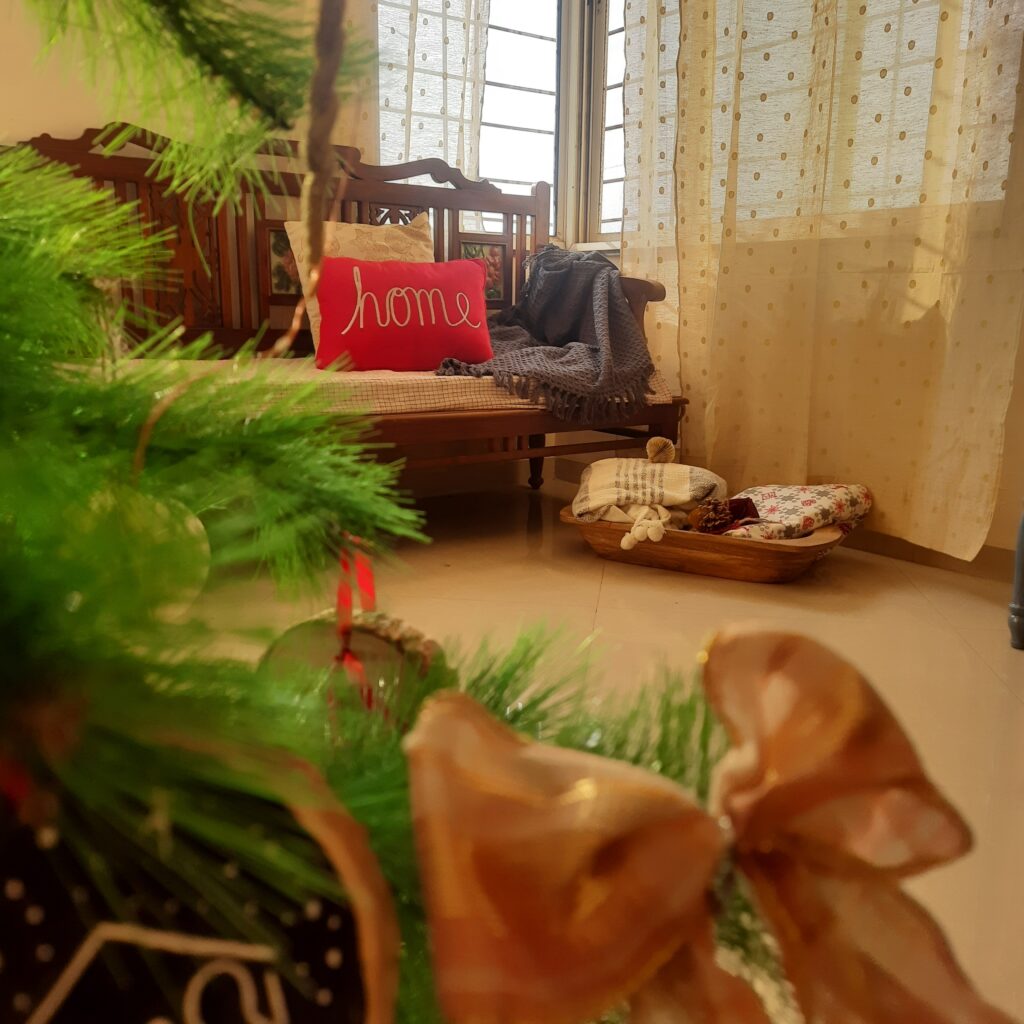 You could also check these instagram reels on styling these doughbowls –
Reel 1
Eucalyptus leaves in a doughbowl
Our customer Reshma Croy has stunned us with this doughbowl decorated with eucalyptus leaves!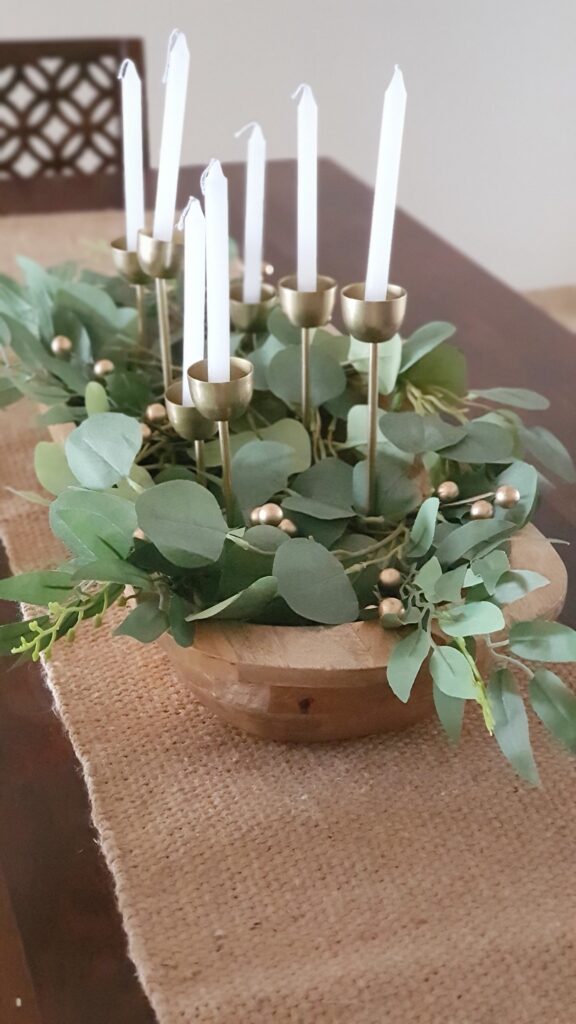 A new year doughbowl idea
And finally, this was the New Year look for my doughbowl. I love the gold leaves and I think the simple, handmade paper ornaments are absolutely stunning!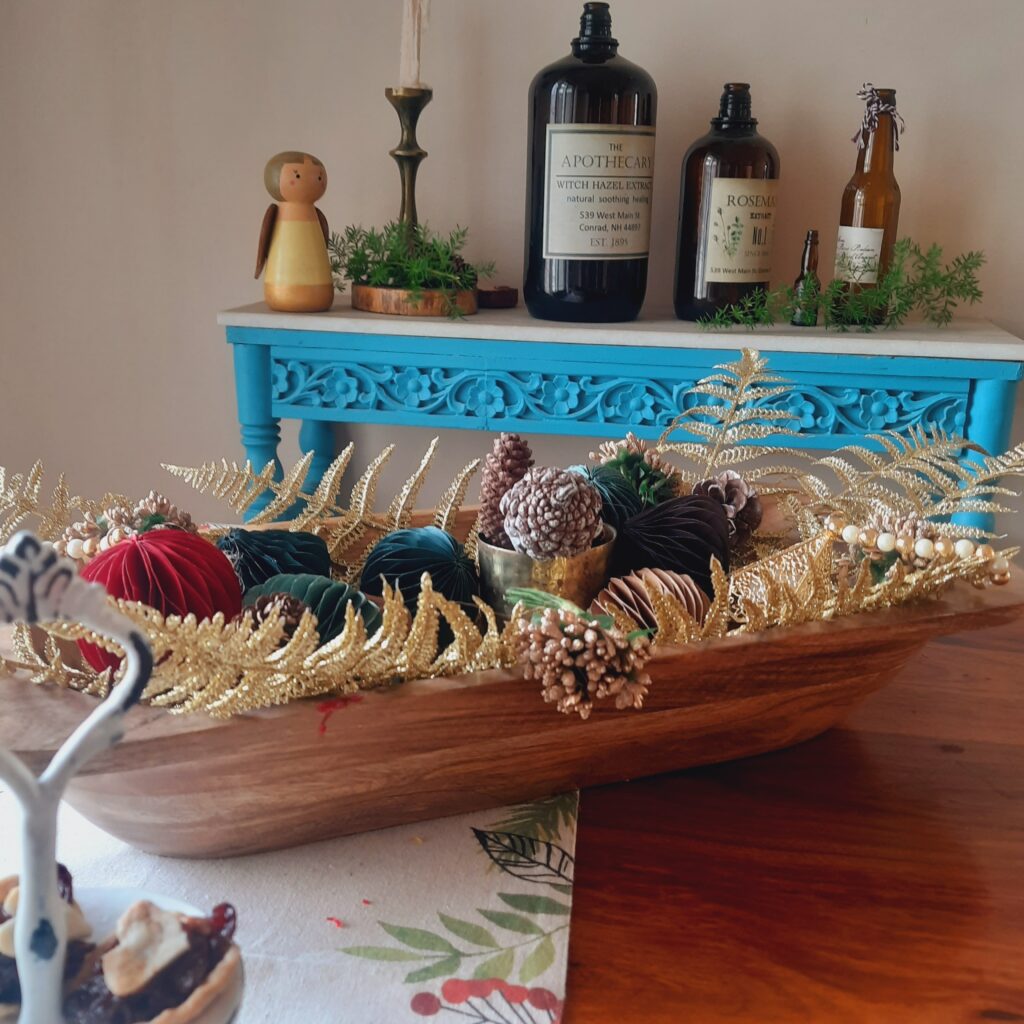 You can purchase our doughbowls throughout the year at our store.
Head to our Pinterest board – where we have all these images already pinned!
More Christmas Posts
Want to know how the rest of my Christmas decor turned out? Here's a photo feature!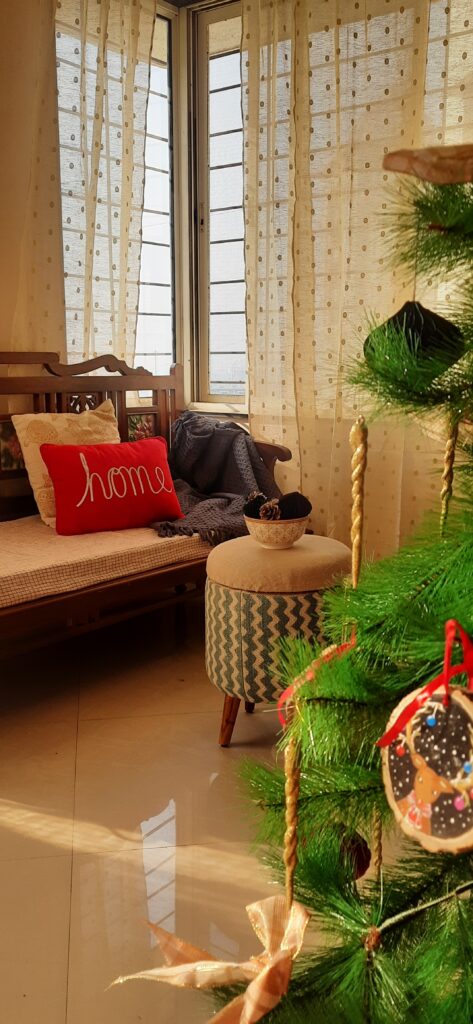 Styling our Minimal Wooden Angels