A Diwali lighting guide for those with a discerning taste for home decorating! Novvel Diwali lighting options in every budget for those who like to be diferent!
Diwali is synonymous with lighting. But good lighting options are hard to come by. Not this year! This Diwali, you will have your pick of the most novel lighting options, thanks to this curated guide!
Deepaloka by Atah Lifestyle, Pune
I won't lie. My heart skipped a beat when I saw these beautiful porcelain diyas. Such a new, fresh look, and paired with wood, they are irresistible!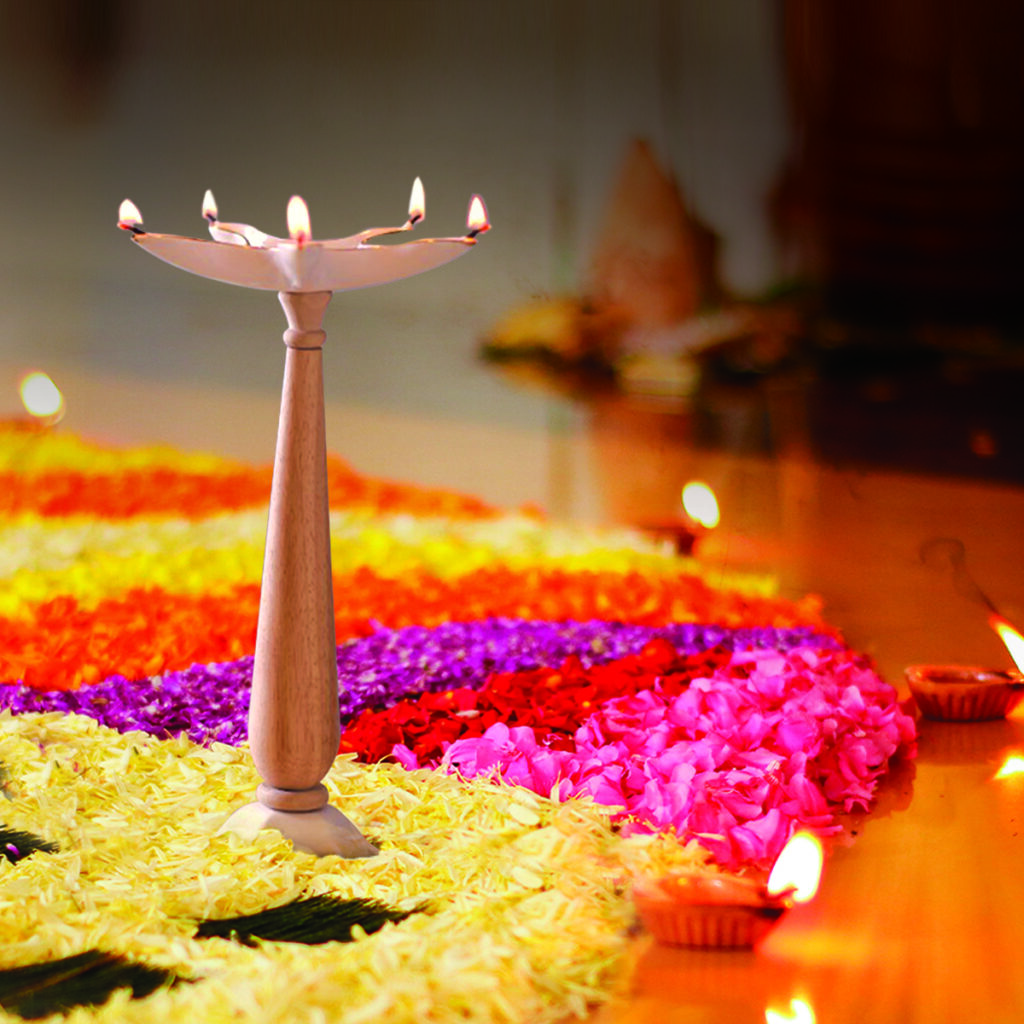 Inspired by India's rich heritage, the Deepaloka is a modern-day ode to the traditional oil lamp. Designed for contemporary homes, Deepaloka is a 3-piece lamp in porcelain and wood. Its structure is reminiscent of the architecture and wooden pillars of Pune's Vishrambaug Wada, historically home to Bajrao II and a gorgeous 3-storey, 19th-century mansion.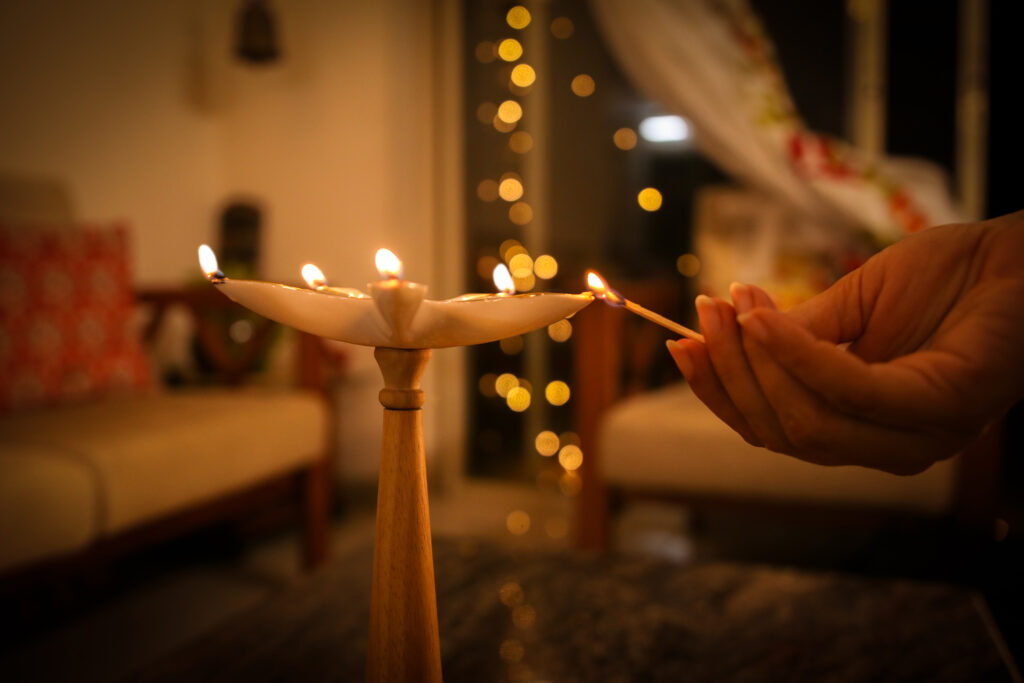 Price: 2,600.00
How to buy: On the Atah website
Crystal Diyas by Crystals by PC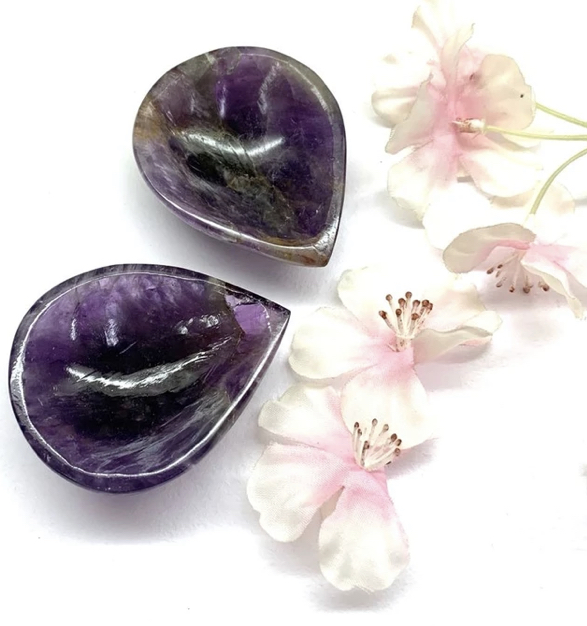 Designed by a 23 year old student, we love how novel and oh so pretty these diyas look! Says Pallavi Chanana, "My diyas are available in many different crystals like amethyst, rose quartz, aventurine, obsidian etc. and every time you light these diyas those properties or benefits of the crystals surround you and cleanse your aura. Amethyst is for calmness and stability. Rose quartz for love and relationships. Black obsidian for protection. Green aventurine for wealth and opportunities. Yellow aventurine for health. Red aventurine for grounding."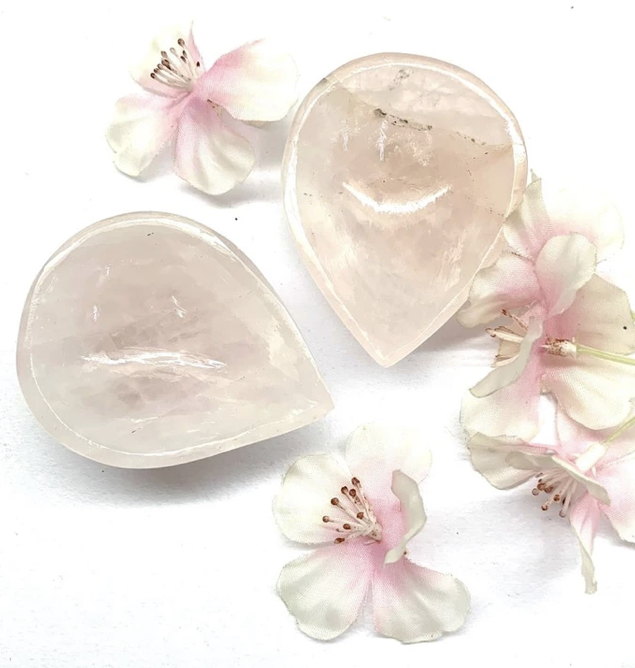 Price: A set of four diyas is ₹1800/
How to buy: On the Instagram page
Lotus wall sconce by January Ones
When you want it to be traditional, but something different, you could try the wall sconce Lotus diyas by Prajktta Rohekr. Says Prajktta, "Diya and lotus are an integral part of Diwali celebrations and are associated with goddess Lakshmi. Brainstorming for a Diwali product led us to arrive upon a piece that would be amalgamation of both the elements. And here we are!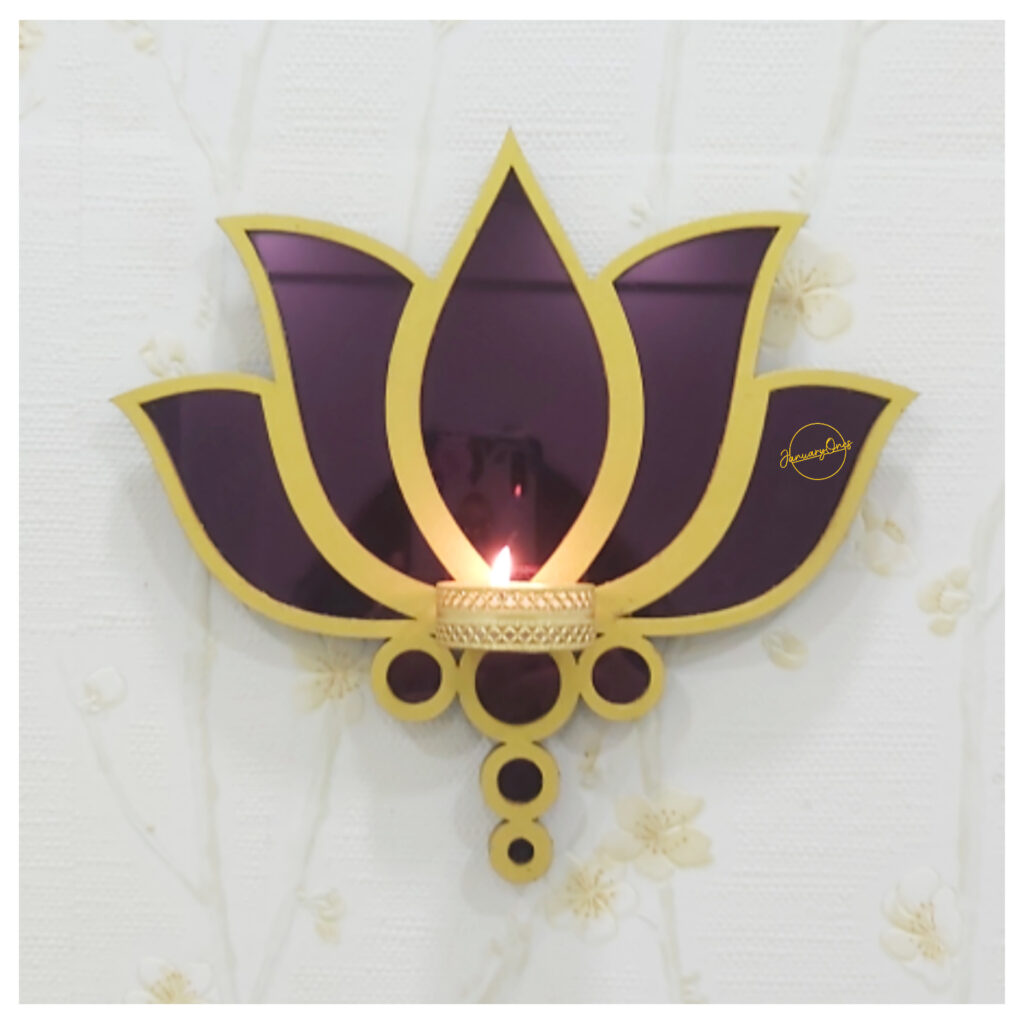 9 pieces of glass are hand cut and are composed together to form this beautiful product measuring 9inx9in. It has provision for wall mounting. It can be used as tealight holder throught out the year.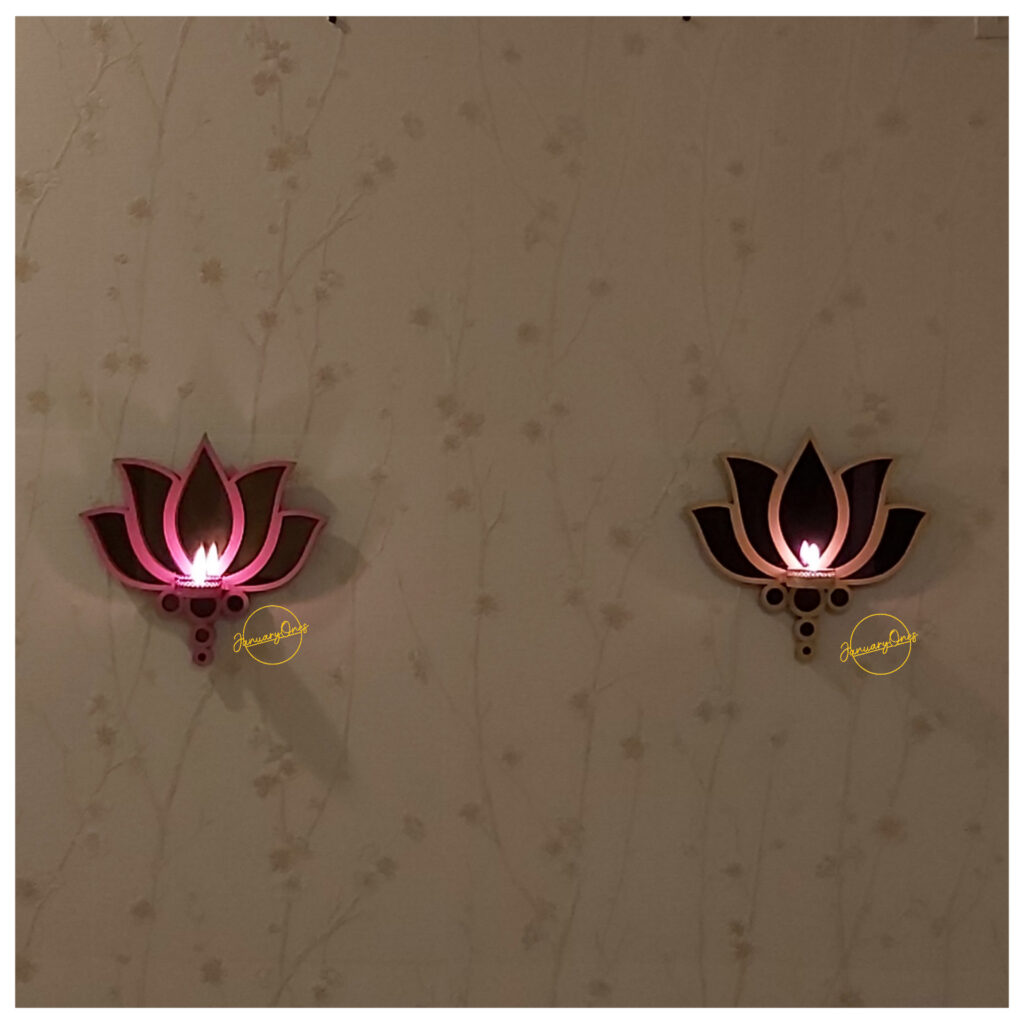 Price: ₹1900.00
How to buy: On their Instagram page
Wine Glass Shades by Zwende Design
Repurpose your wine glasses in a unique way with these ethereal wine glass shades from Zwende! How about some novel lighting that looks pretty when in use, but folds flat to put away? These handmade coated handcrafted paper tea light covers by Zwende are easy to assemble and can be reused many times. Each design is inspired by historical Indian palaces and styles of embroidery for that extra touch of tradition.
Using it is simple. Fold it as per instructions and place it carefully around a wine glass. Place a t-light candle inside the glass, and you have the most gorgeous looking DIY lamps!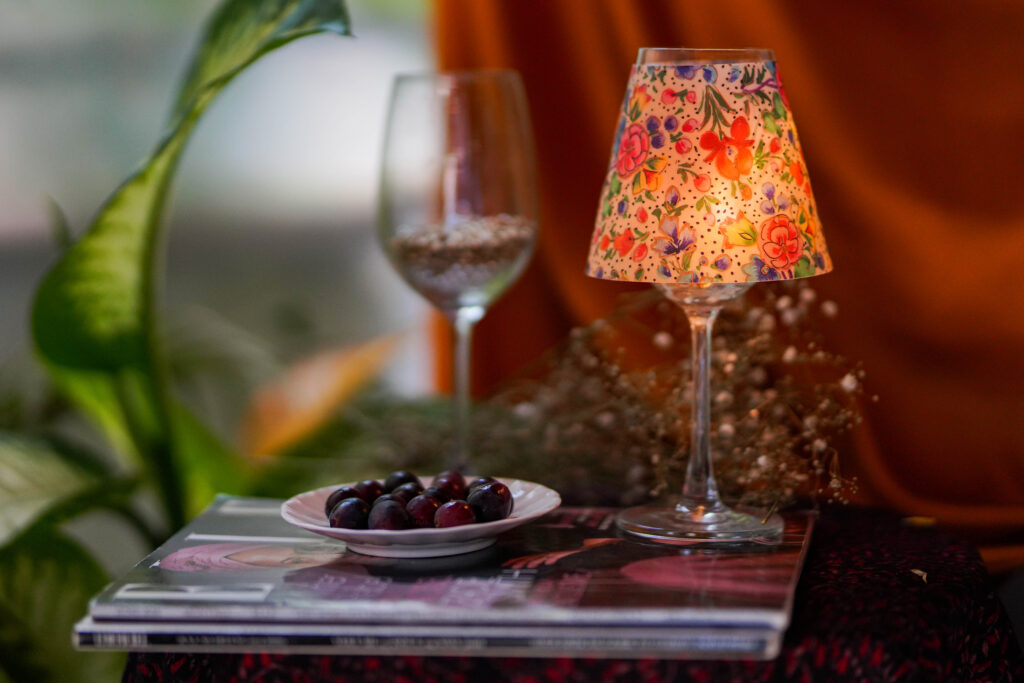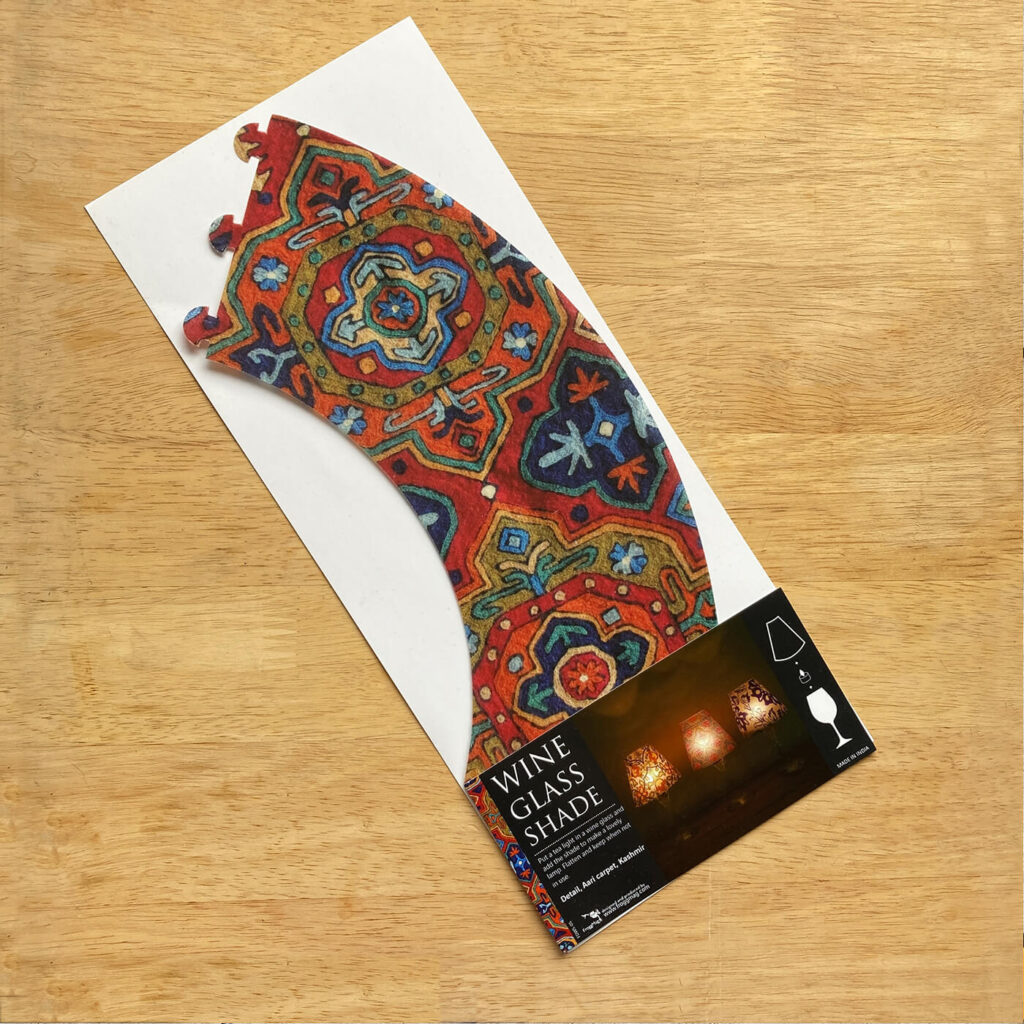 Price:₹250.00
How to buy: On the Zwende website
Nexus 5 t-lite holder from Cle & Co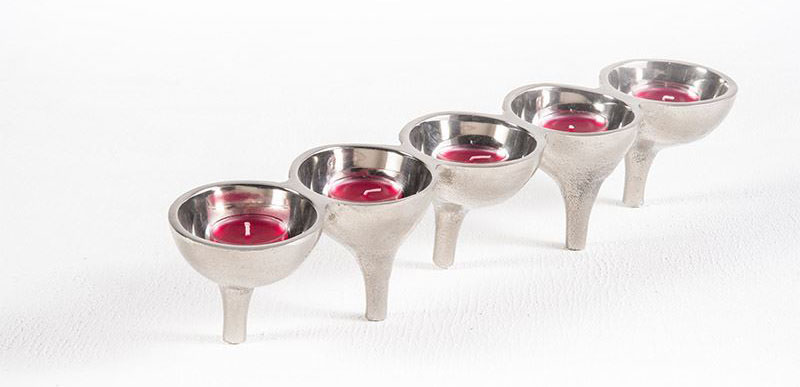 When you need functional t-lite holders that not only look good, but also shed enough light, this set of 5 t-light holders in one, is simply perfect! With a sophisticated nickel finish, and great looks, this is a wonderful choice this Diwali! Size: (16.0 x 3.25 x 3.5)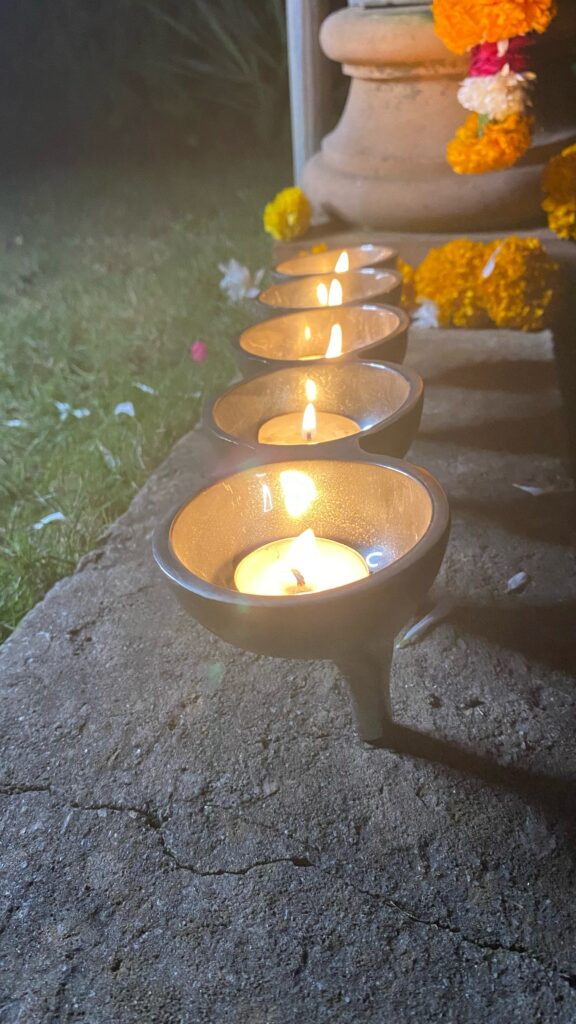 Price: ₹2,800.00
How to buy: On the Cle & Co website
Kamal Brass Nakshi Diyas from The India Craft Project
The India Craft Project works directly with artisans. This particular product is rather special. These hand cut and hand beaten Brass Nakshi Diyas from the last surviving family of Ahmedabad practicing this trade. What a lovely treasure!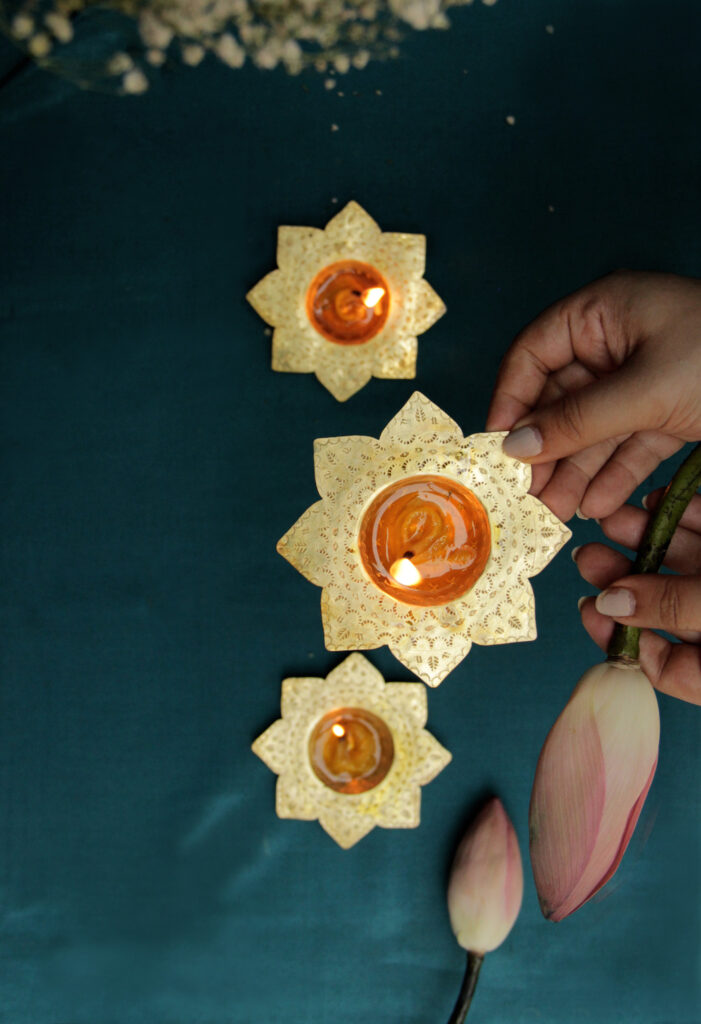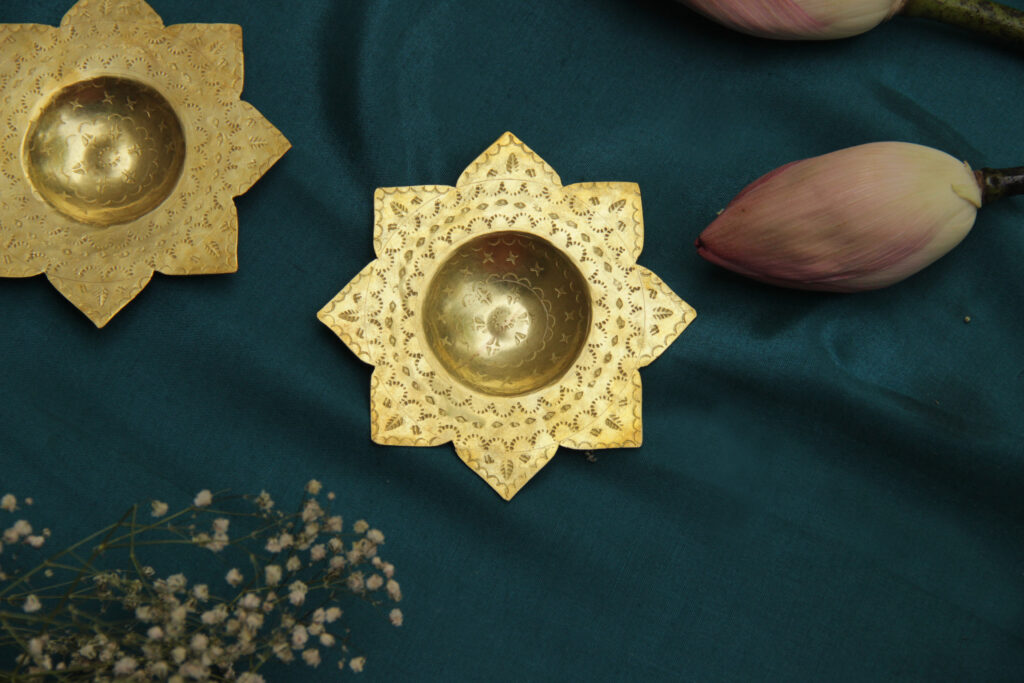 Price: ₹950.00
How to buy: On The India Craft Project website
That's it! I hope you enjoyed this round up of novel diwali lighting products.
Looking for more festive ideas? Check out our festive posts on this blog.
PASTEL DIWALI INSPIRATION FROM PRAMILA GUPTA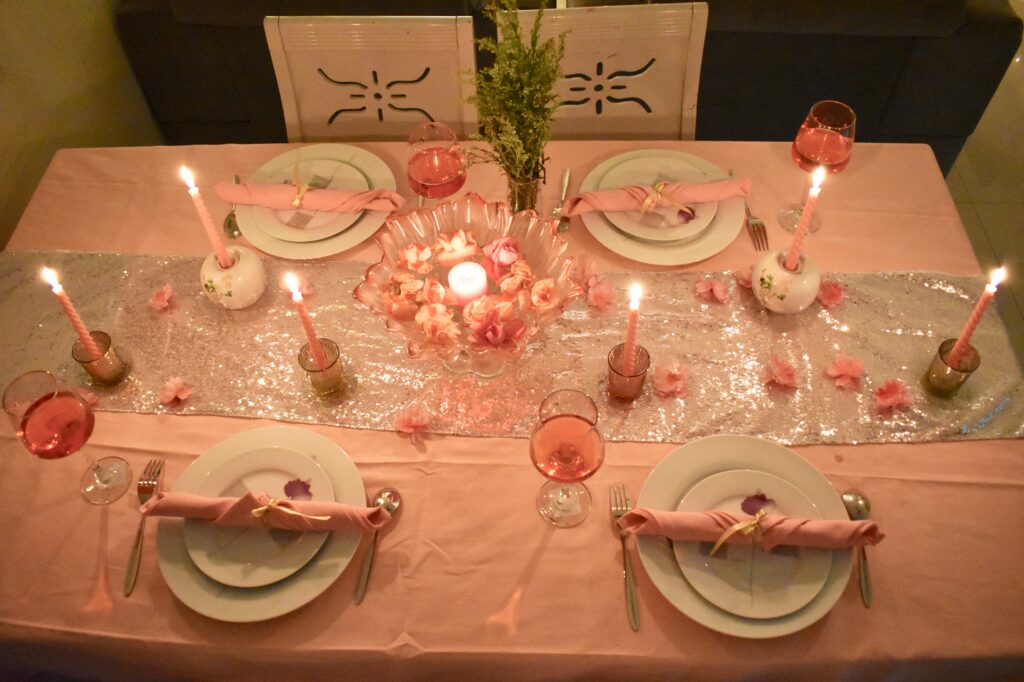 Diwali DIY: Home-baked salted, scented diyas