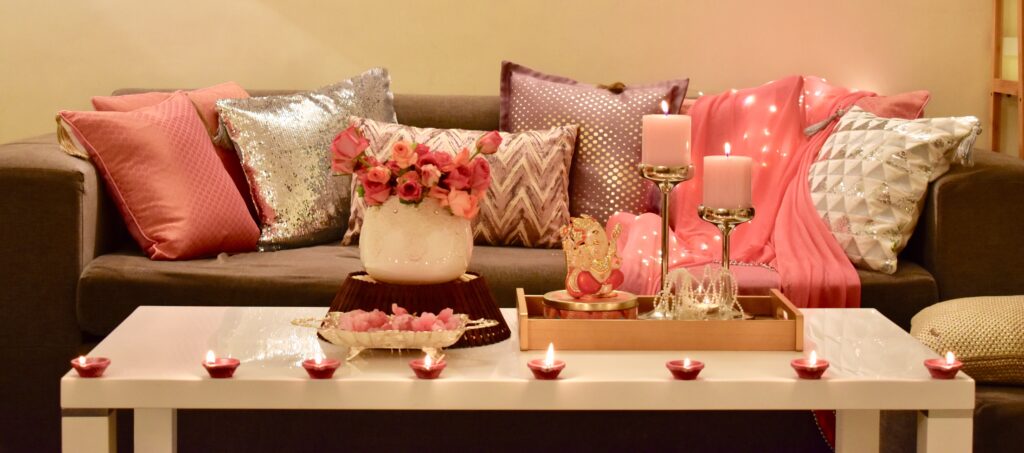 Baby pink, pastels and neutrals are unconventional choices for Diwali. What, no reds? Only touches of shimmers and golds? Yes, that's right, and it all looks lovely too.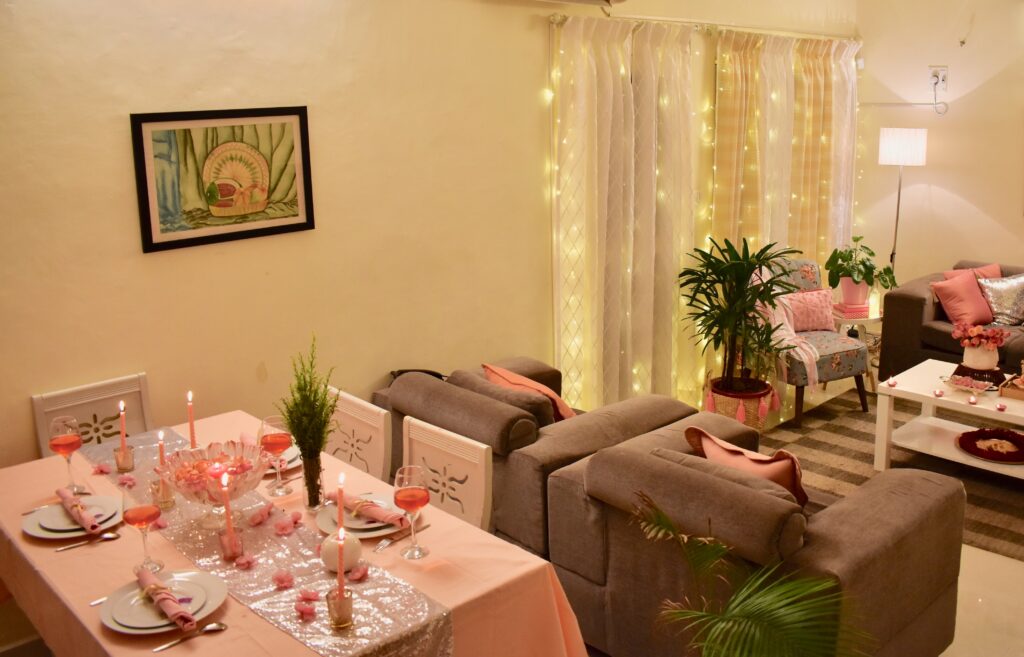 Pramila and I brainstormed about a Diwali theme for this blog, and she expressed that she would like to try this palette out, and I was on top of the world!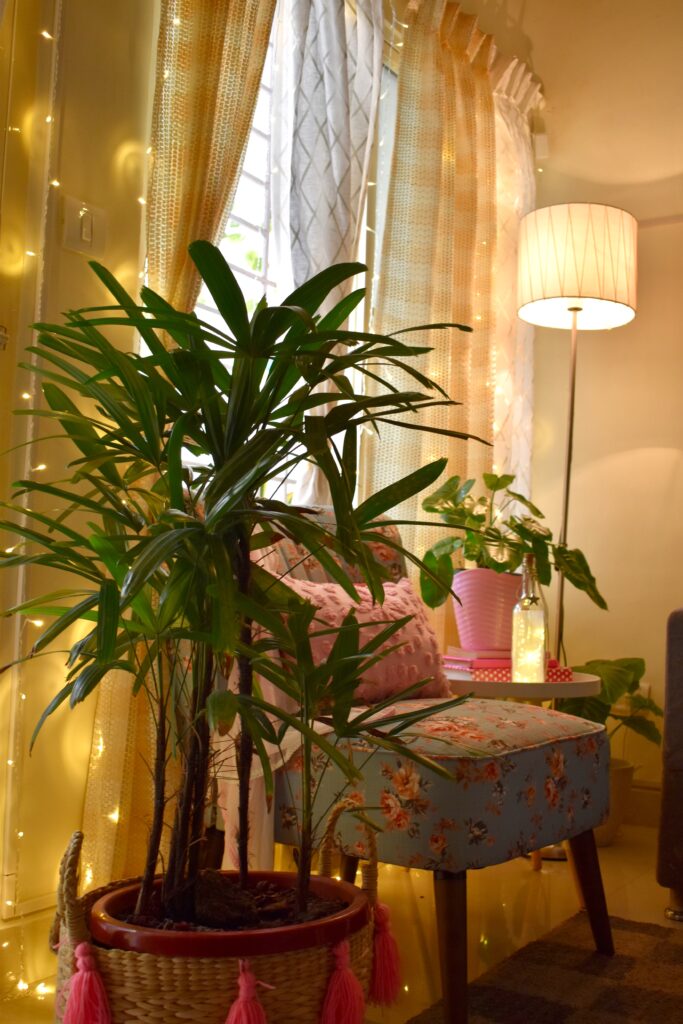 Its not too late for you to try it out this Diwali, and here is Pramila with the details!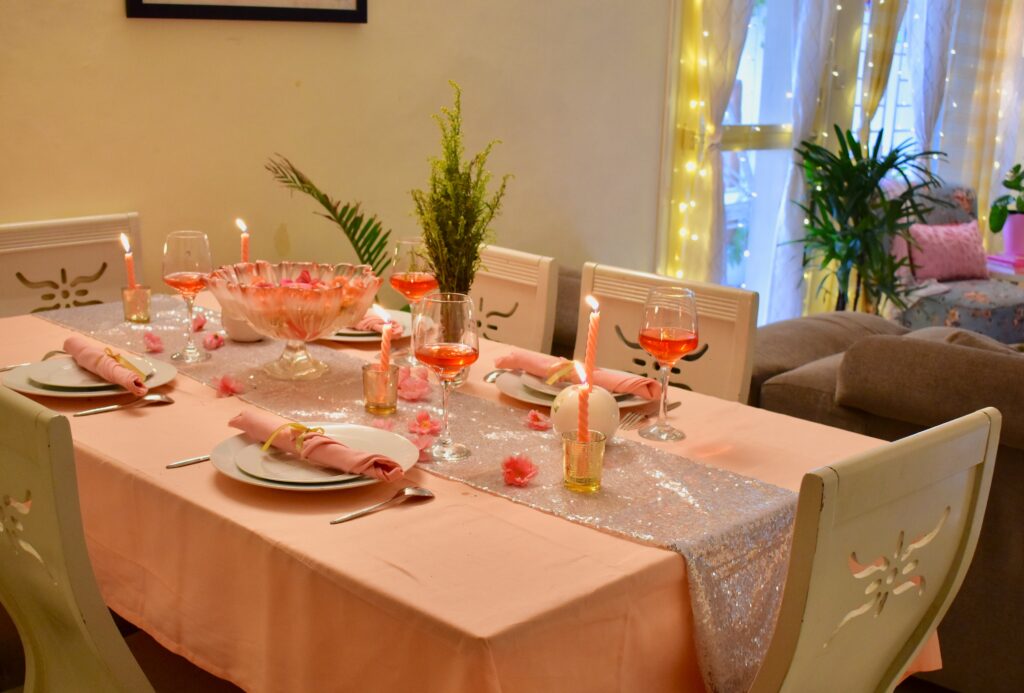 The colour Pink signifies Health. It denotes Universal Love of oneself and others. This Diwali, I thought let it be the way of Life. Babies, Blushes, Roses, Sakura, Cotton Candy all wear pink.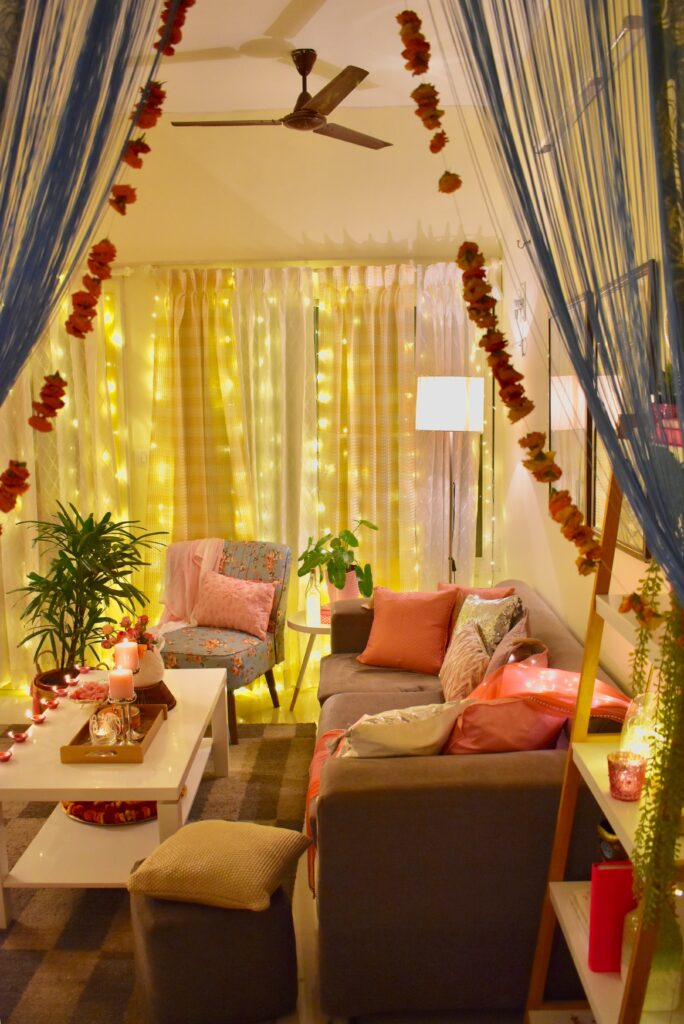 I tried experimenting my decor this Diwali embracing Pink and Peach pastel pellet with a tinge of gold and silver. Inviting and Incorporating festive vibes was a important aspect while finalizing the getup. Terracotta Diyas, Flowers, Candles and illuminated curtains gave a serene, calm effect.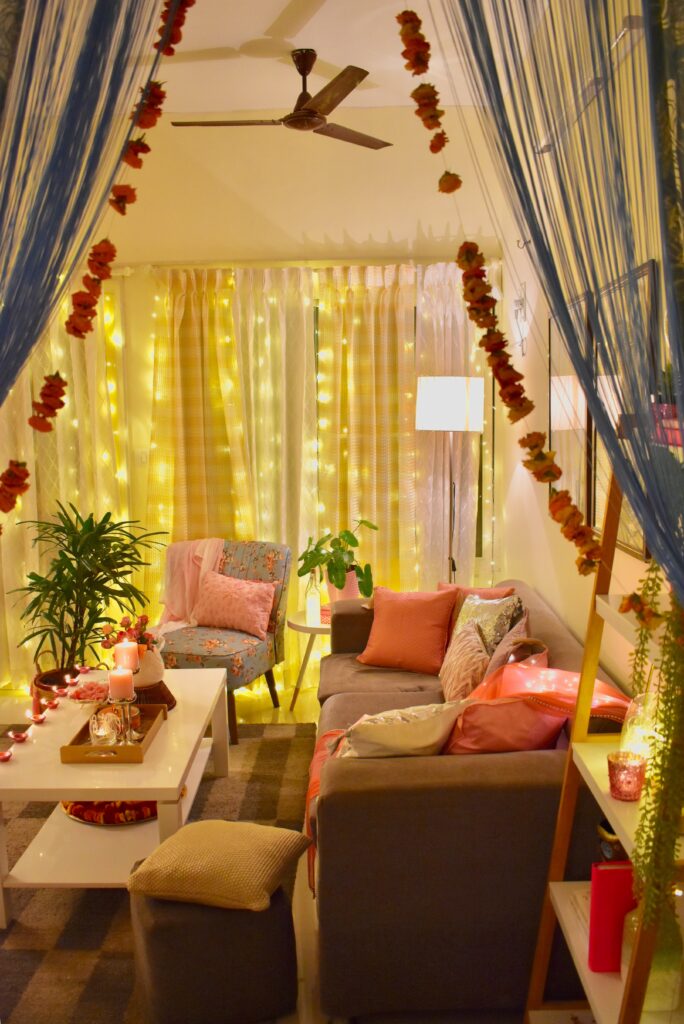 I decided to make the sofa as the focal point of the room by using lovely cushion covers. I thought of embracing grey with Pink since it was the most versatile choice in terms of gracefulness and soft highlights.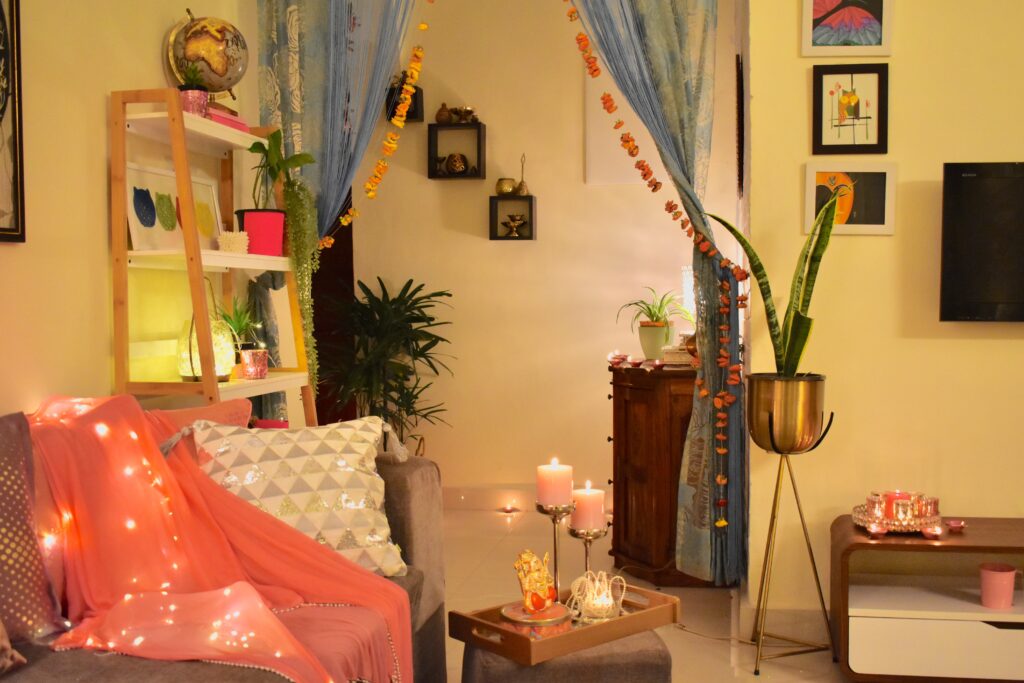 A Combination of Patterns, shimmers, textures in Cushion covers was used to undermine the effects of dullness in grey colour. Subtle purple in the centre balanced everything out nicely! With the embellishment of pom-poms and pearl strings, I tried to infuse a touch of regality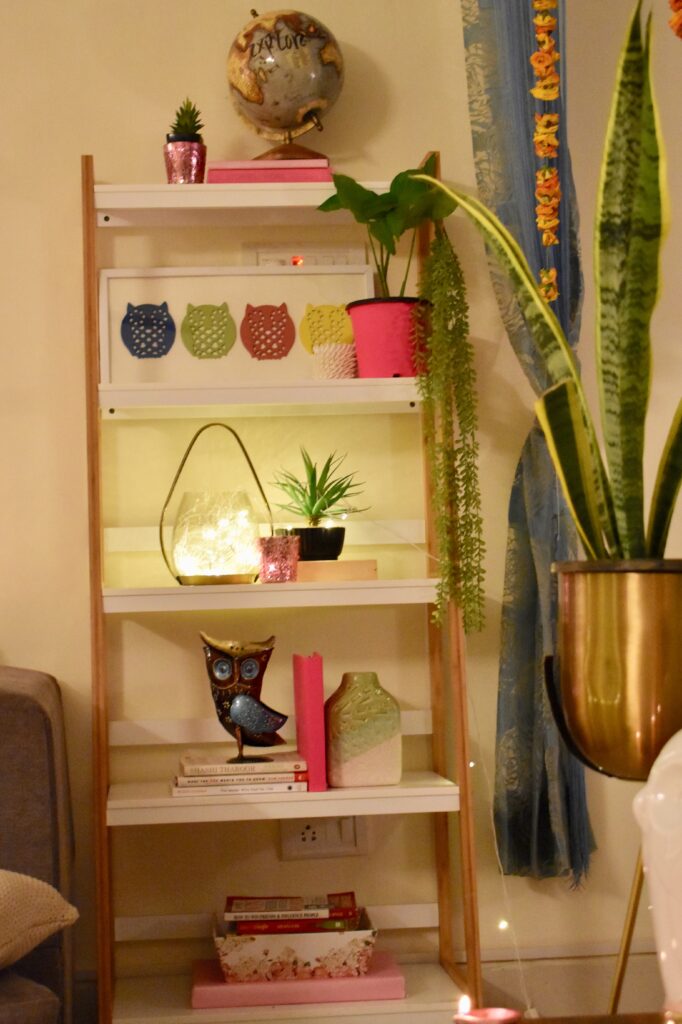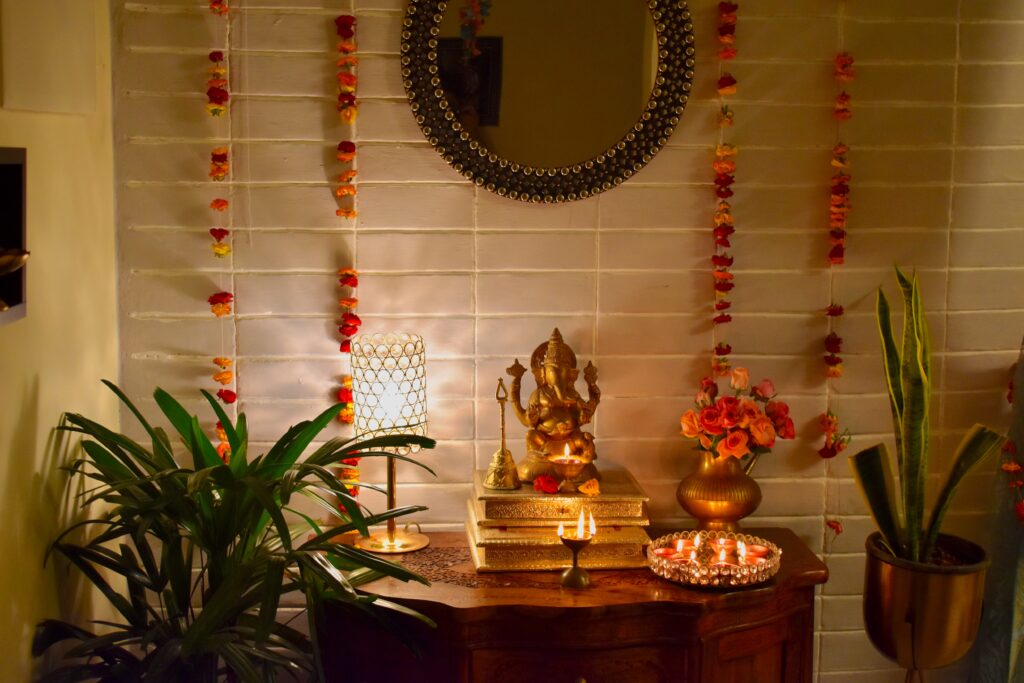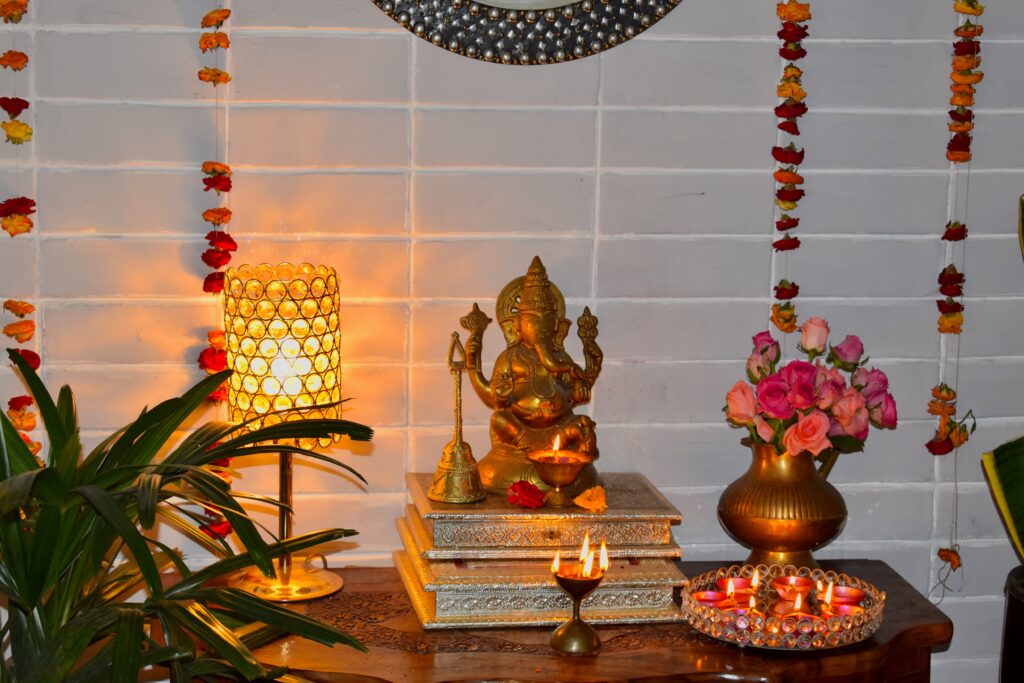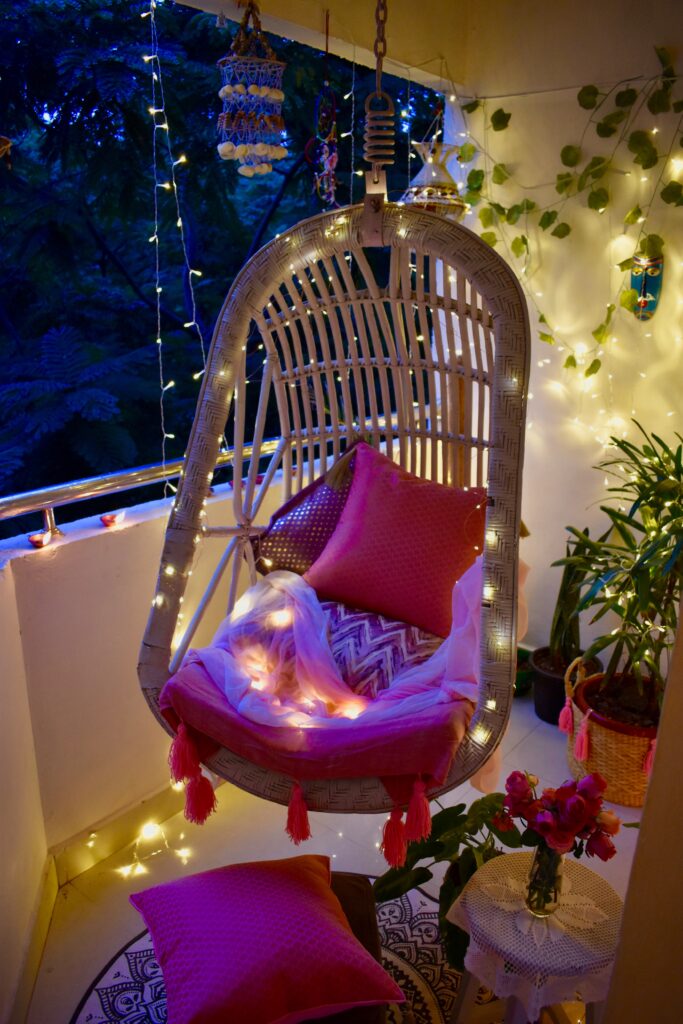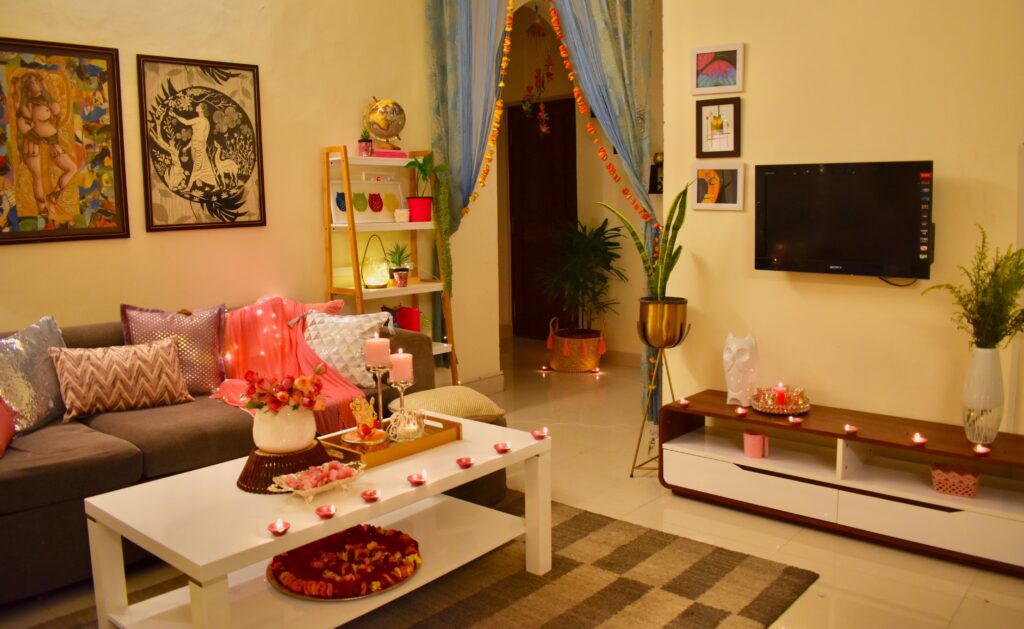 I am happy with the way we achieved this look, completely staying away from the traditional colours! I do hope you will try this palette out!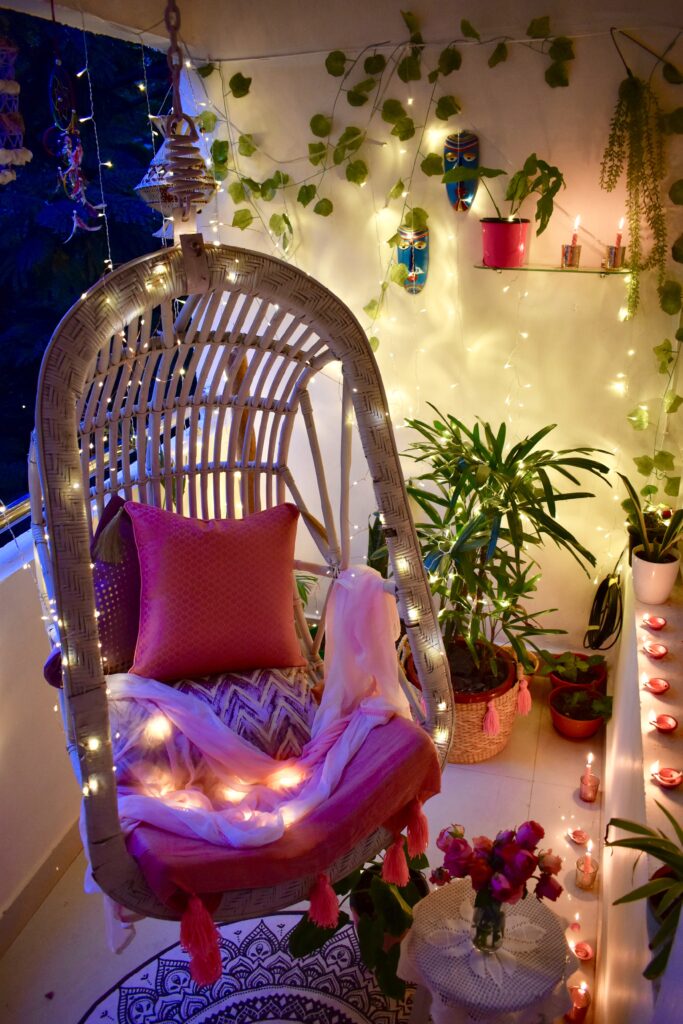 Here is the list of few easy DIYs which I managed to style with
Terracotta Diyas were Painted Pink.
Books were wrapped in Pink. Even one of the Planter was pink wrapped.
Wool was used to make Pom-Poms for the shawl which I used for my swing chair cover and for the jute basket planter.
Pearl string for a touch of royalty on the White Lamp shade.

List of sources of décor item used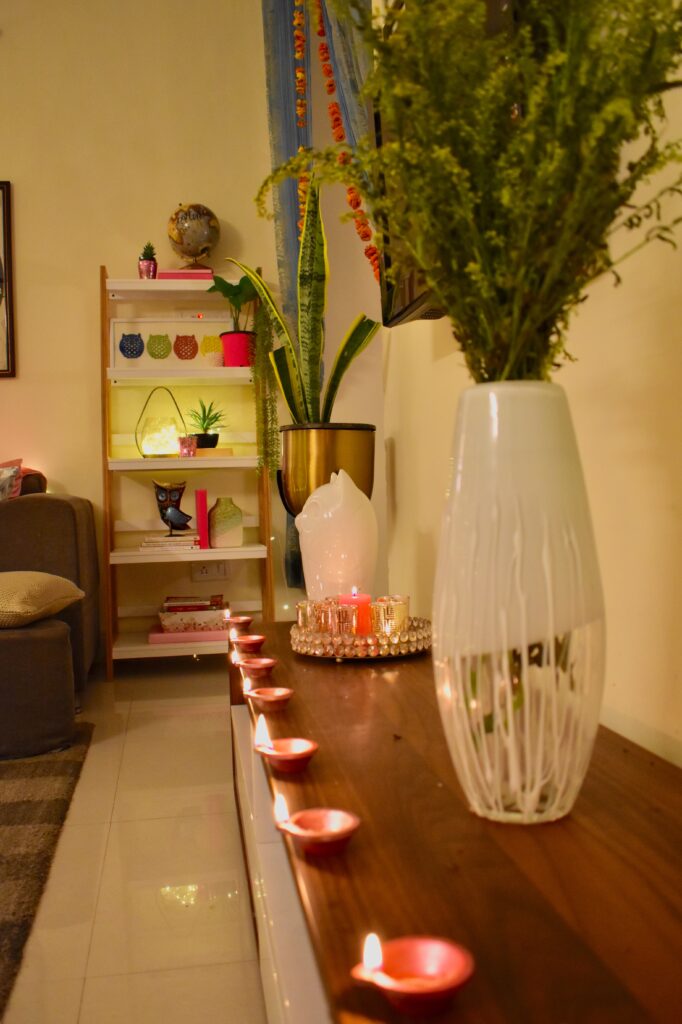 Peach cushion covers 18*18 (masper) and, lavender cushion cover 16*16 (interdecor), is from Mantra
Pink cushion covers 16*16 (handicraft palace) from flipcart
Silver sequin cushion cover 16*16 (zikrak) is from Amazon
Gold cushion cover 16*16 (plushi) and Peach cushion cover 18*18 from pepperfry
Rectangllar cushion covers from (throwpillow and resinancehomedecor)
Pillar candles from Amazon
Tablecover from Amazon and silver sequin table runner from Shein
White floor lamp from home center
Brass planter and candle holder and globe from west side home store
Paintings on the wall are hand made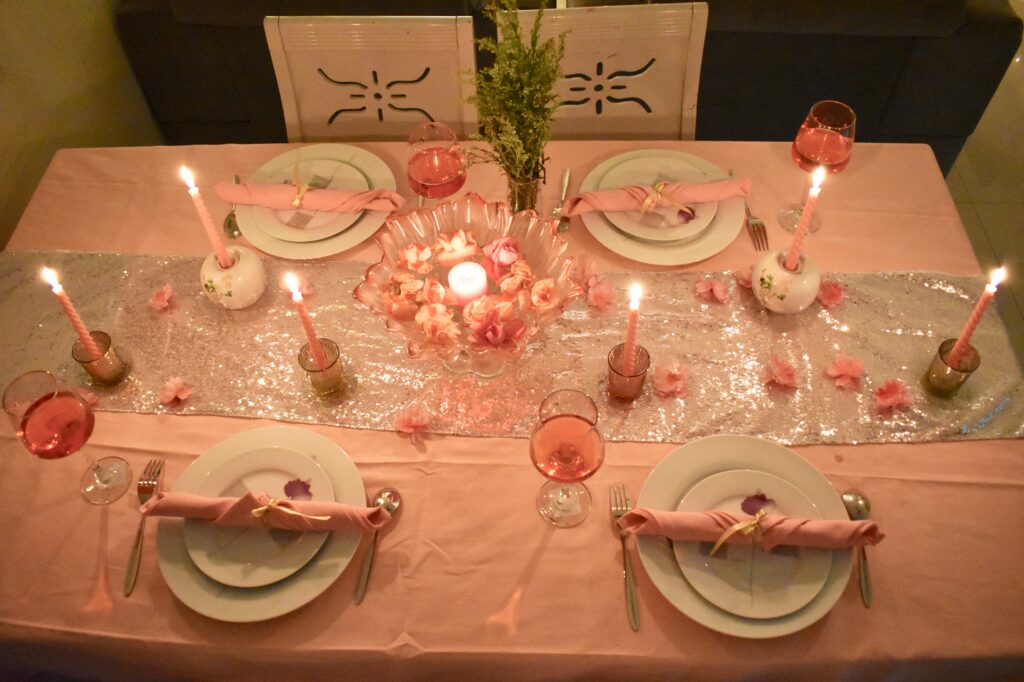 Thank you so much Pramila. We loved having you on board!
And, if you wish to save these images to your idea boards, head to our Pinterest board (we have already pinned these up there) and pin away!
Do follow Pramila on Instagram @colour.window.

Do have a look at ALL our diwali inspiration from this year and the years before, Click here