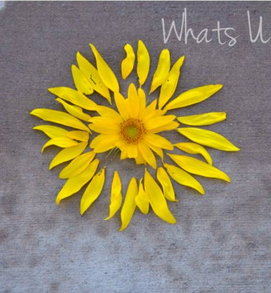 Vidya Nair runs a beautiful decor blog called What's Your Home Story. Today, I am sharing some of her really beautiful pookalam pics.
As you know, Kerala is probably the only Indian state that does not celebrate Diwali with as much of grandeur and show as the rest of the country. Says Vidya,
"Strangely the part of India where I come from Diwali is not big at all,
which is quite a contrast from the rest of India where Diwali is the
biggest festival. We wake up early, take a shower, visit the temple, and
maybe make a sweet dish/dessert along with the usual breakfast or
lunch. That's it."
Nevertheless, the beautiful pookalams that are made during every festival in Kerala are great inspiration for festive decor. Here are Vidya's pookalams, ranging from beautifully simple to amazingly complicated, and I hope each of you will be inspired enough to create your own pookalams this Diwali!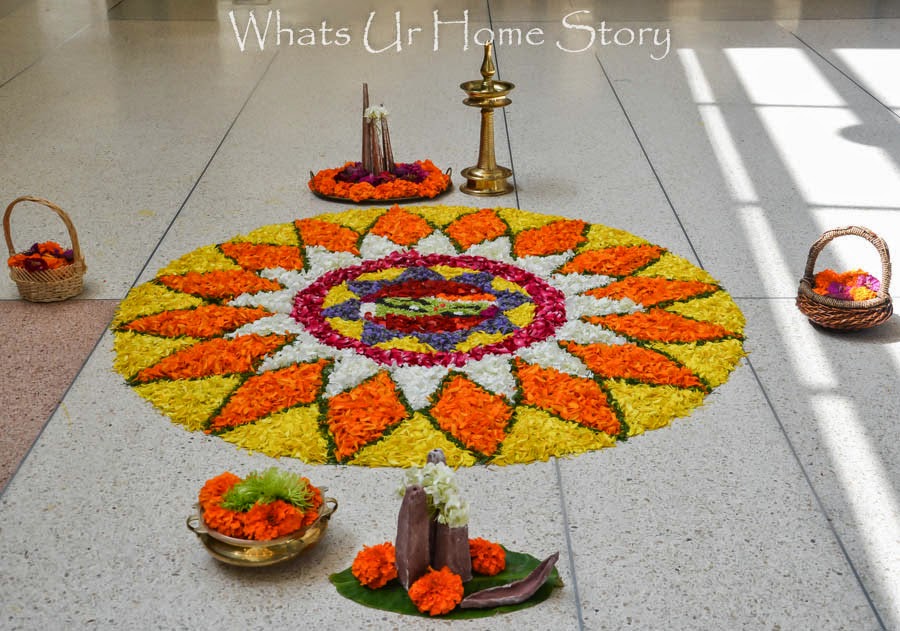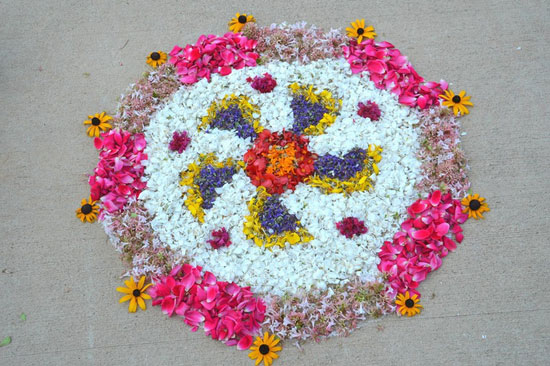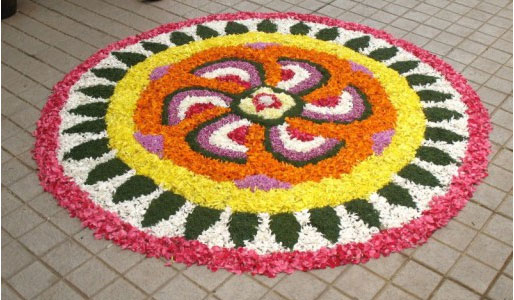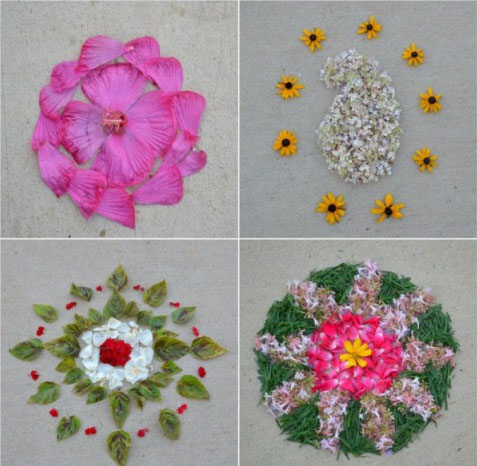 So are you inspired? Do send in your Diwali pics – we are focusing on the festival of lights this entire season and we would love to hear from you! There's more! Vidya also shares a tutorial on How to make a Pookalam, that's a must-see for anyone who is fascinated with this rangoli form, and wants to try it out!
Thanks Vidya, for sharing these lovely images with The Keybunch readers!
All pics via What's Your Home Story