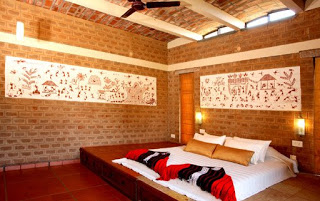 Complicated art is a big NO for me. I would rather have something on my wall that I can relate to and feel in-sync with it; that's the reason why I am attracted to folk/tribal art. It's amazing how people those days came up with simple ideas to re-do their homes using products that were inexpensive and easily available. Warli paintings, created by the Warli tribals of Maharashtra make use of simple geometrical shapes and strokes.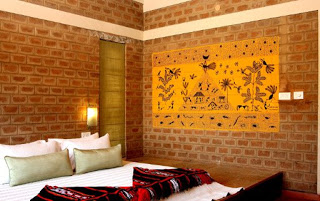 Images: kalamadhyam
These paintings depict scenarios from their daily routine, festivities, celebrations and nature. The tribals used rice paste (pounded rice, milk and water) mixed them with readily available colors such as turmeric and sindoor and drew pictures with straw. With changing times, Warli art has entered urban homes in the form of wall décor and accessories. Recreated on paper or cloth, the paintings have a mesmerizing effect on the viewer.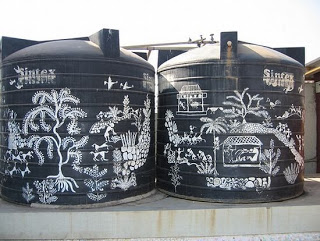 Image credit: Sanjay Shetty
Of course, Warli art is not limited to wall décor these days. You find them on accessories such as clocks, CD racks, pottery, …..and on some unusual places like water tanks too.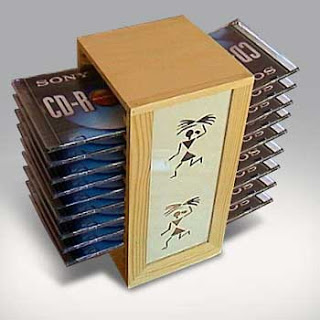 There are a couple of commercial artists who do up warli paintings on walls, but you can find a couple of frame-able art, or accessories with Warli art online from Shalin-India, emart or Indiagiftsportal.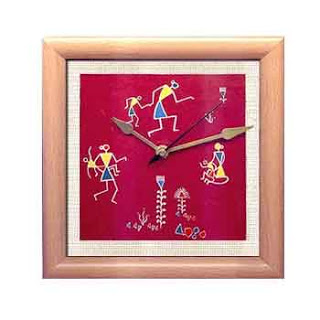 Take a look at some of the links showcasing warli paintings. Jivya Soma Mashe is one warli artist who has traveled all over the world exhibiting his work. Warlipainting.com gives a detailed explanation of each painting showcased. Take classes from Hansaben Mehta in case you are interested in learning the art.