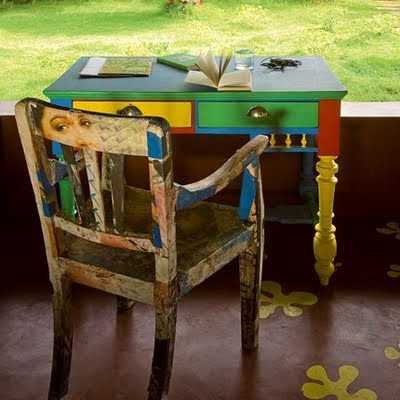 Yes, you have seen this picture in my earlier post on Indian decor, but have you seen the whole house? Would you believe the whole house is decorated in the Indian kitschy look?
I marvel at these pictures. They are bold, and I am pretty sure there is no one among you who would do up your entire home in the Bollywood kitsch theme. I wouldn't, I can tell you. Yet, I am so fascinated by these pictures. I have looked at them almost every day since I first saw them (a good 5 months ago), unable to believe that there are designers and hoteliers out there who have dared to do up an entire cottage with this 'look', if you can call it a look, that is!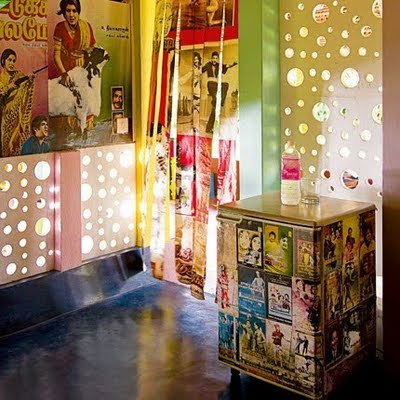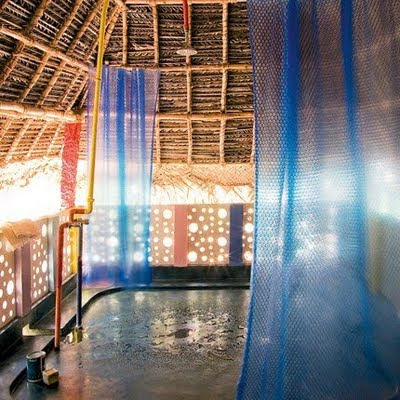 I first saw these pics on Marie Claire Maison, and the picture credit belongs to them. However, I wanted to know more, I mean who wouldn't want to know the where, who and everything else of a design like this? I found out that the location was Pondicherry's Dune Hotel, owned by Dimitri Klein, who runs a kind of an artists-in-residence facility within the premises of his eco hotel. Quite a unique concept, but it did explain how the artists of this kitsch-wonder Michel and Carol Arnaud Godet dared to decorate it so. Well, the thing is, most of us would hate to live in a house like this, but wouldn't it be cool to incorporate a bit of this kitschiness into your home decor? Perhaps a corner, or for the bravehearts among you, a room? Would you dare to? Tell me! 🙂
Pics via: Marie Claire Maison
Thanks Dimitri Klein, for the permissions.