What better way to celebrate women than have a very talented home decor blogger do a post for us, here on The Keybunch! Patricia from Colours Dekor needs no introduction. Her blog is testimony to her many talents! We trusted her completely with a meaningful women's day post, and she has done it brilliantly!  Over to you Pats!
– Sharon
———————————————————–
Hello everyone!!
Happy International Women's day to you and all the women who have touched your
lives in some way…
I was
wondering what to write today… and thought.. maybe I'll talk about a few things
that are important to me… and the various things I do (or am sure you do too!!)
in playing numerous roles as a woman ~ a daughter, a sister, a wife, a mom, an
aunt, a friend, etc.. etc..
Firstly…
What I think about 'life'…
"Life may
not be the party we hoped for,
but while we
are here we might as well dance."
Author:
Unknown
Truly, I believe
in enjoying the small pleasures in life… I like spending time at home, with my
family…. Specially my kids!! I'd rather spend the evening watching them dance,
than go for a dinner or party! I live each minute to the fullest… to my heart's
content. I do what my heart thinks is right and what makes me happy.. Be it
setting up a tablescape just for myself and the girls… or camping on the terrace…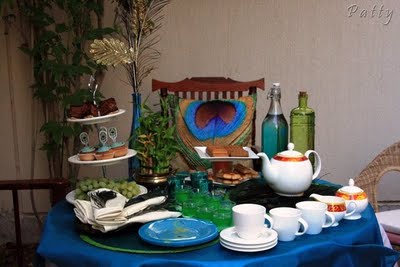 Now… My
formula for 'life'…
My formula
for living is quite simple.
I get up in
the morning and I go to bed at night.
In between,
I occupy myself as best I can.
Cary Grant
I like my
day to be super busy and full of things to do. Often I have more on my plate
than I can handle…. But I truly enjoy this!! From my regular day job, to
playing mom, to chauffer to my daughters, to carpenter, painter, plumber… yes I
often play these roles as well… *grins*..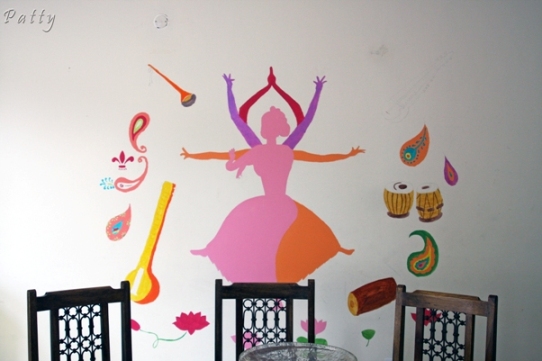 My purpose
in 'life'….
When I stand
before God at the end of my life,
I would hope
that I would not have a single bit of talent left,
and could
say, 'I used everything you gave me'.
Erma Bombeck
I love to
share the little knowledge I have … Actually… I truly love to share anything..
And this is one thing I hope to pass on to my kids too… Simply share whatever
you have… Give to charity when you can… and above all… start your charity at
home…
My everyday 'life'….
I arise in
the morning torn between a desire to improve the world
and a desire
to enjoy the world.
This makes
it hard to plan the day.
– E. B.
White
… I do!! I really
do!! But… most days.. I'm super busy at work, then super duper busy at home…. And
then come to my little 'blog'…. Which is my moment of happiness…. And then I make
a plan to improve the world tomorrow… *smiles*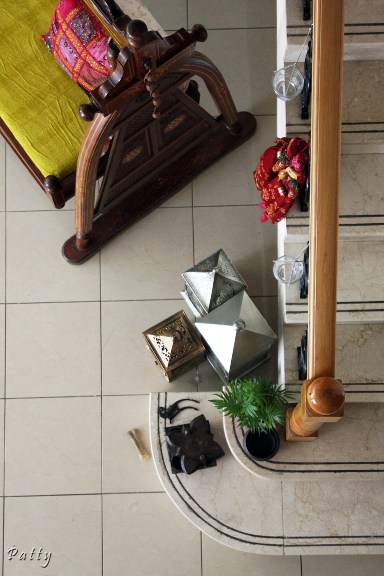 What makes
me 'happy'…
Try to make
at least one person happy every day, 
and then in ten years you may have made
three thousand, six hundred and fifty persons happy, 
or brightened a small town
by your contribution to the fund of general enjoyment.
– Sydney
Smith
*smiles* Do
you believe in passing on a smile… I do!! Try it!! Smiling at people makes you
happy… and makes the other person happy… and if you top it up by asking 'how
are you'… and then listening to the person… All problems in life… are solved by
the words.. 'I'm fine thank you'…
I always
talk to my girlies… about 'passing on a smile'… and about doing something for
someone… And its impressive with what little ones think they do… I've held the
door open for Ma'am today… I picked up Khushi's books… I helped Roshan swim…
Its impressive the things they do!!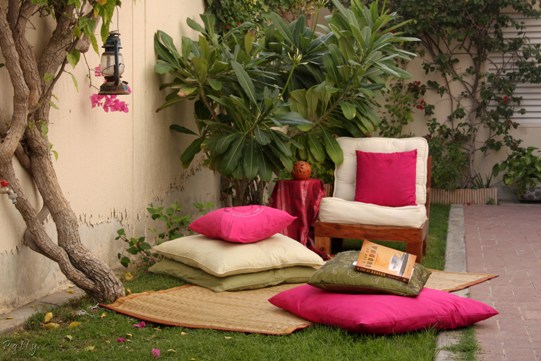 A simple 'life'…
Gratitude is
one of the sweet shortcuts
to finding
peace of mind and happiness inside.
No matter
what is going on outside of us,
there's
always something we could be grateful for.
– Barry Neil
Kaufman
This is
truly the motto of my life… I believe.. in counting my blessing… and when I do!!
… the problems look so worthless…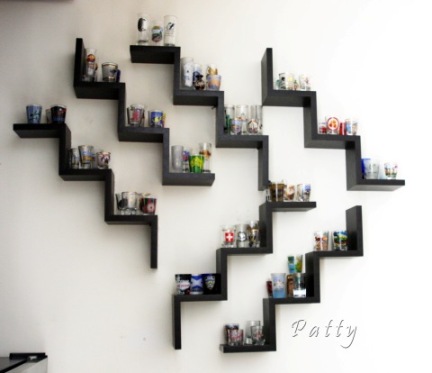 My motto for
my 'home'
What I love
most about my home
Is the
people I share it with
~Anonymous
A few home 'must
haves'
1.
De-clutter
your space… Give away what you don't need… I'm sure you know someone else who
can use it.
2.
This just
means, that a clean and clear space is the most important
3.
Use colours
lavishly… trust me… colours can change your mood instantly…
4.
Add a few
lights and lamps in the corners… And watch the romance grow…
5.
Oh… throw
a cushion on the rug… and a shawl on the sofa… that's instant comfort…
6.
Don't spend
too much money on furniture or furnishings… It doesn't have to be expensive to
look good…
7.
Show off
your craft and your kids craft… Keep it on a tray on the coffee table or dining
table… or simply hang it on the wall..
8.
Make your
home a reflection of yourself… Don't do things for others to see… or coz
someone else said it looked good… Believe in what you think or feel looks good…
9.
And if
nothing works… brew a hot cup of tea… and invite me… *smiles*..
Have something to add to Patty's list? Tell us in the comments section!