Here is a wonderful makeover idea from an American children's clothes designer, Gretchen Schock-Skovron. Gretchen always had this great idea of using an old window frame as part of her interior decor. When she finally saw one going free, she wasted no time taking it home. This is what it looked like.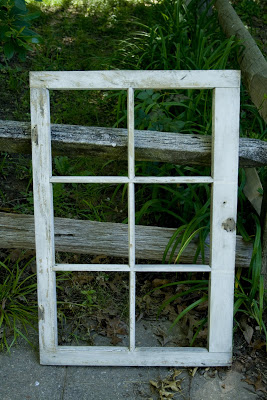 Gretchen wanted to use it as a display piece, like a constantly changing scrap book. Well, I must say the finished product achieved that for her pretty well. Have a look.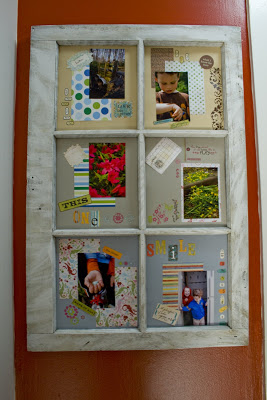 And, if you thought that was cool, you will like it even more when you see this shot.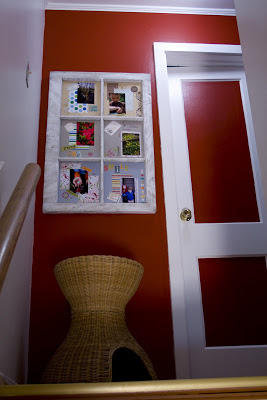 Quite well put together, wouldn't you say? Read more about the details on how Gretchen managed this makeover here.