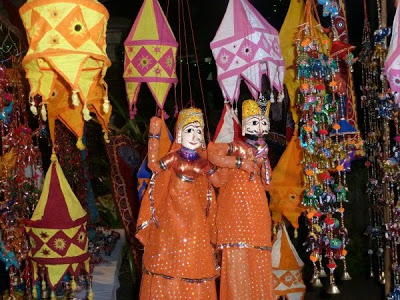 The annual Kala Madhyam mela is back and I didn't want to miss it at any cost. Which means, not waiting till the last day and not regretting for missing it due to unforeseen events. Of course, a visit to the mela was also the best way to wrap up the weekend.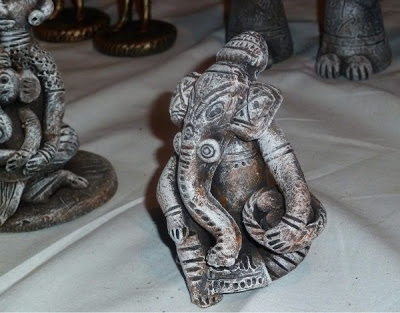 Unlike last year, I made sure I carried the camera with batteries charged coz I wanted to share the vibrant festive look and feel of the mela with you. I wanted to be there when the sun is up and bright, but things don't always work out the way you want. I ended up landing at 6:00 pm…my main worry was the kind of pics I could click. Anyways, it was nice as I enjoyed Pooja Kunita, a type of folk dance and a folk magic show organized as a part of the event.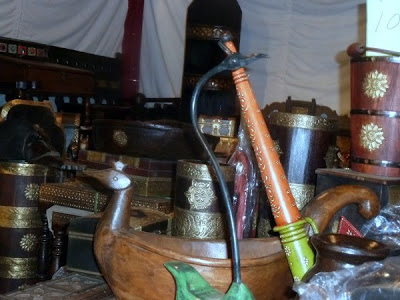 Antique looking artifacts
The stalls were filled with brilliant colorful stuff – sarees, bedspreads, artifacts, terracotta, brass, folk paintings, and tribal jewelry to name a few. I picked up a couple of brass artifacts and terracotta figurines. Believe me, I was soo tempted to hoard all the stuff but somehow resisted. I could have spent the entire day browsing these lovely stalls.
I'll let the pictures do the talking for now 🙂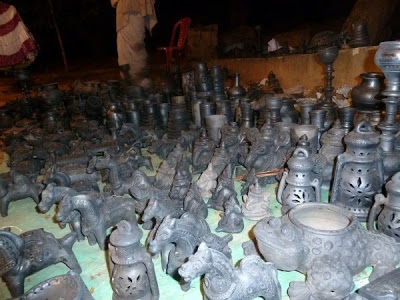 Black Terracotta products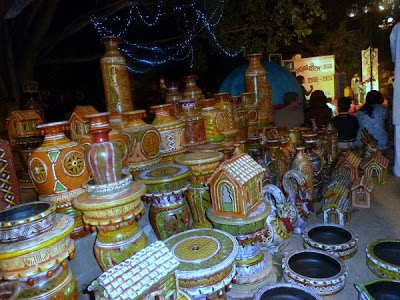 Colored Terracotta products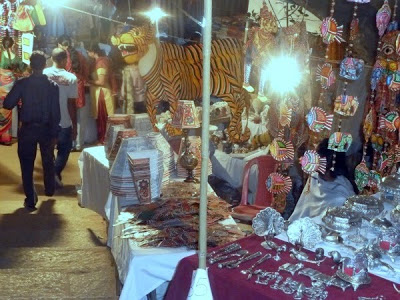 All things bright and beautiful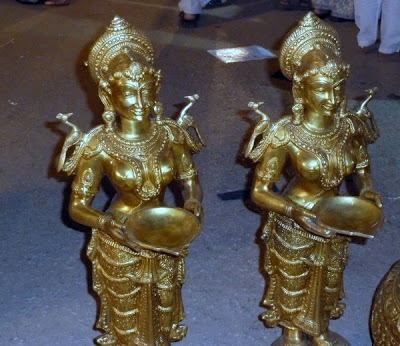 Brass ladies ready to welcome you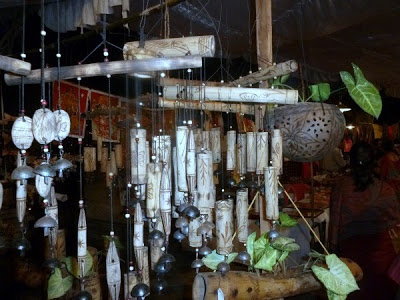 Bamboo and gourd products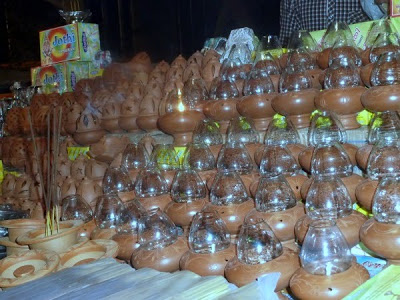 Terracotta lanterns
The Kala Madhyam mela is on till 12th December. The mela is a paradise for folk and tribal art lovers. If you happen to be in Bengaluru, make sure that you don't miss out on all the fun. Read more about Kala Madhyam here.
Linking this post to Patty's Weekend Wrap Up..