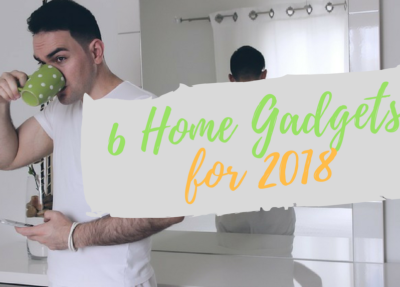 There's no denying that technology is driving our lives. While we are faced with a tech and gizmo overload, some of these gadgets really help us. Our team of young interns at The Keybunch has compiled this list of smart homes and technology-driven appliances that ease our lives and make the livin' easier!
Wireless Lighting by Phillips Hue
Philips Hue is a personal wireless lighting System that allows you to control your light effortlessly to suit your mood all from the comfort of your couch as it operates right from your smartphone. Along with changing its hue according to the ambience you can sync your smart lights with your music, games and movies.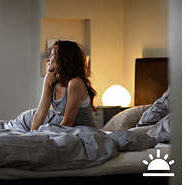 An additional and useful feature is that you can control the lights even if you aren't at home to make it look like you are.
Wireless Lighting by Philips Hue
Price Range for starter kits: Rs. 12,000 – 15,000
Amazon Echo Plus
In this smart phone dominated age, its necessary to get a little "detox" time, but that does not mean that you should be completely disconnected from the outside world. The Echo Plus with Alexa, your very own smart home speaker cum AI assistant, provides for a complete hands-free experience. Its slim cylindrical design allows it to blend into its surroundings among condiment jars and sauce bottles and its seven speakers, beam-forming technology and noise cancellation allows it to hear you from any direction. It is compatible with many other home devices like your smart lights by just asking Alexa to discover those devices! If home automation is of great importance in your day to day life, you could install Crestron Lighting Controls. This company can also install a range of other systems to truly transform your home into a smart home.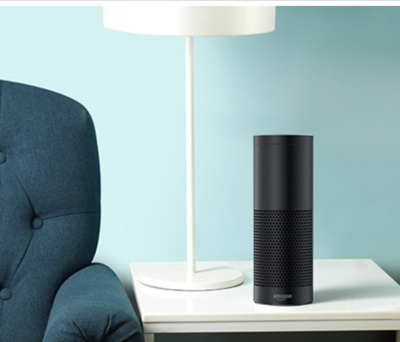 Now you can play music, call a cab, order biryani and set the mood by just asking Alexa.
Price: Rs. 10,499
Smart Locks by Kwikset Kevo
Of all the smart locks now in the market, the smart locks by Kwikset Kevo are the most normal looking of the bunch, which is a good thing! Its inconspicuous looks and smart features not only solves security problems but allows for seamless unlocking using your smartphone. No more fumbling for keys. Just touch the lock with your smartphone being in your purse or in your hand and unlock it.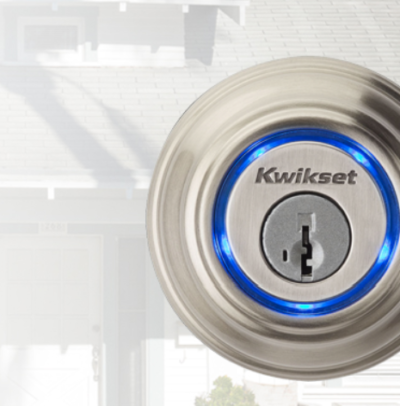 They come in a range of locks, deadbolts, pin boards and bluetooth enabled models.
Prices starts from: Rs. 13,500
iRobot ROOMBA 980
Say goodbye to that moody bai. Cleaner floors, effortless navigation and to top it all it is all controlled by an app on your phone. It cleans across all types of floor, be it hardwood or floor tile and manages the problems of tangled hair without a hitch. It automatically returns o the dock to recharge between cleanings and can be pre programmed to vacuum almost 7 times a week. When looking for the best robot vacuums it might be something worth looking at.
Price: Rs. 69,900
Whirlpool Digital Pop up Toaster:
Burnt toast? Not anymore. With 8 a pre set browning levels and a digital countdown bar, breakfasts will never be the same. This Whirlpool toaster is also equipped with a defrosting function that keep your toast warm for a while and also a sandwich function that cooks or warms the filling without burning the bread.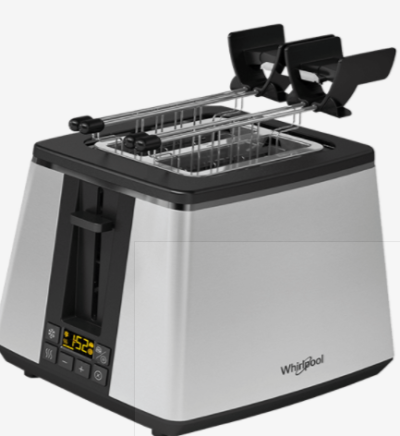 Whirlpool Digital Popup Toaster
Price: Rs. 7,499
Induction Cooktop By Prestige
A pressure cooker is an essential, efficient yet daunting element in an Indian Kitchen. The number of whistles are crucial in cooking rice to be rice and not porridge. This Induction cooktop by Prestige not only counts the number of whistles made by the cooker but automatically shuts off the heating coil when the last whistle sounds.
In addition to this useful feature, it is equipped with Indian Menu options, an automatic Keep Warm function a voltage regulator.
Price: Rs. 2,995
Which ones from this list do you already own? Let us know how you are enjoying them!