"For me, home is where the heart sings," Swapnali told me when I chatted with her one day on Facebook. The thought stuck in my mind, and when I looked at the pics of her home, there was no doubt that her home is not just singing, but doing a happy dance.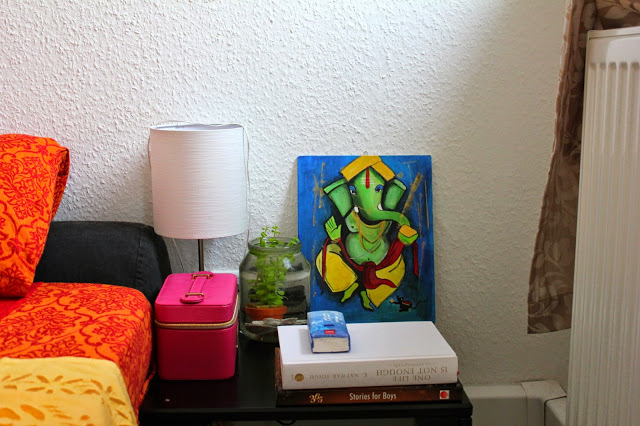 Swapnali takes pride in keeping the accent of her home India. She says, "My home reflects everything that I am today which is totally Indian. You can see in the colors and in the kind of fabrics used in my house."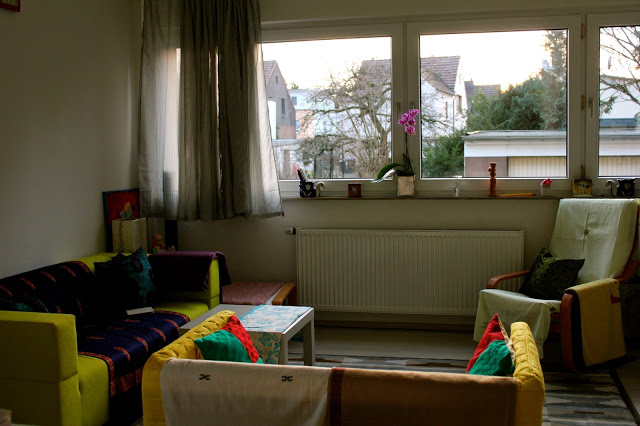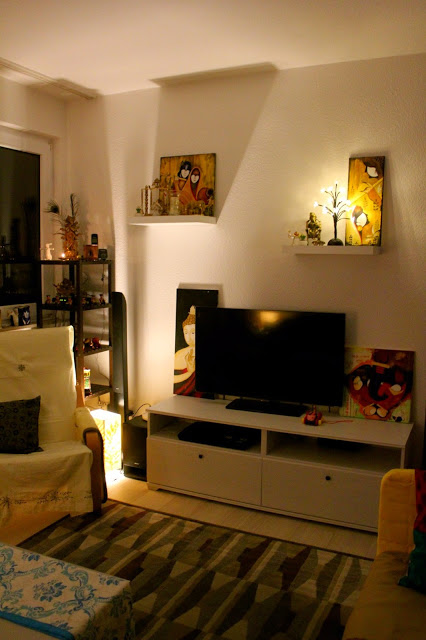 She loves a touch of warm colors like red and yellow. Swapnali says her affair with colors began way back, when she was a little girl, and used to watch her mother drawing colorful Rangolis every single day.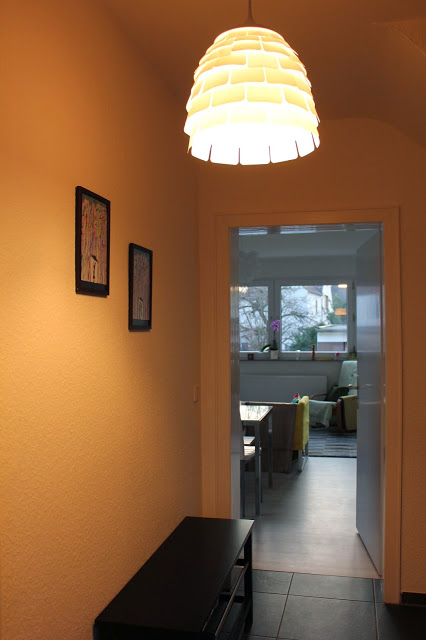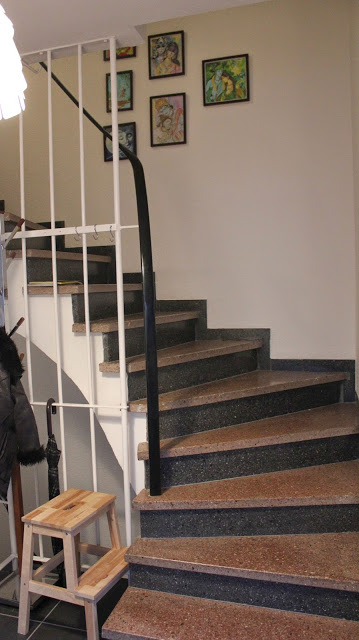 She true-blooded desi girl that she is, she loves to celebrate festivals and especially Indian ones. In fact, her love for DIYs in home decoration was piqued during the Ganesh festivals back home, where her family used to make their own decorations to adorn the deity.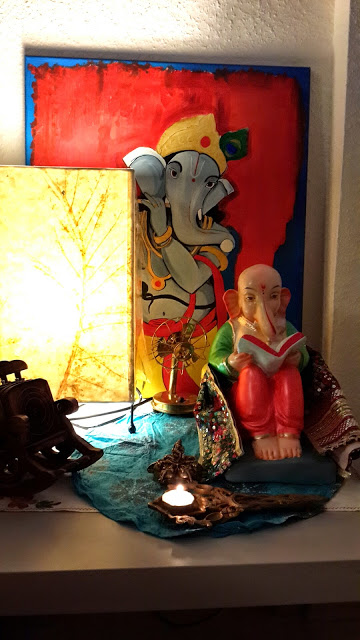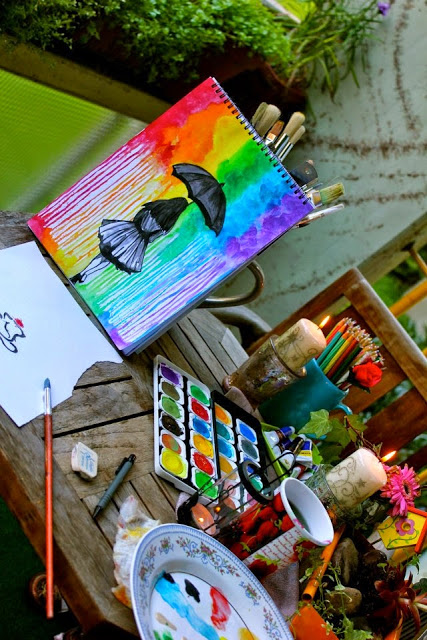 She loves brass artifacts and antiques, and loves to surround herself with things that remind her of India. Ganeshas, Radha-Krishna statues and paintings of Indian Gods are everywhere!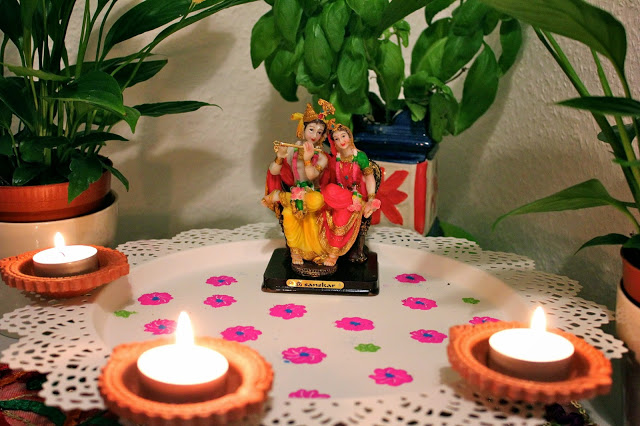 Swapnali loves her home in Germany located in a quiet street with a huge garden outside. The 2-storey home has a basement and garden, and each room has a balcony – ample space for her to exercise her decorating skills.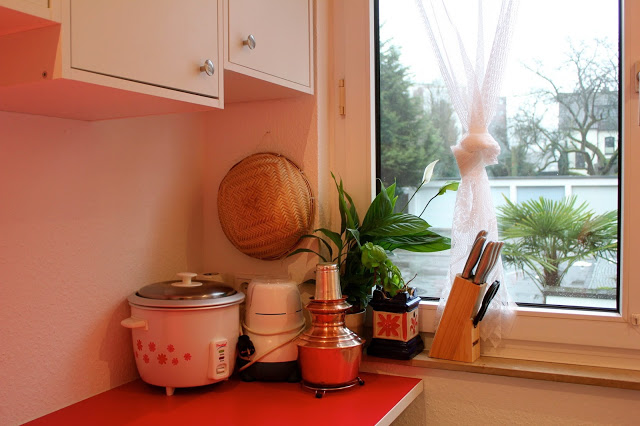 However, she spends a lot of time these days tending to her toddler, and she says her home is a work in progress. She eagerly awaits spring so that she can start gardening as well. Well, this glimpse of her garden that she has shared (see pic below) has me wanting to see more! So I hope you will send us more pics soon, Swapnali!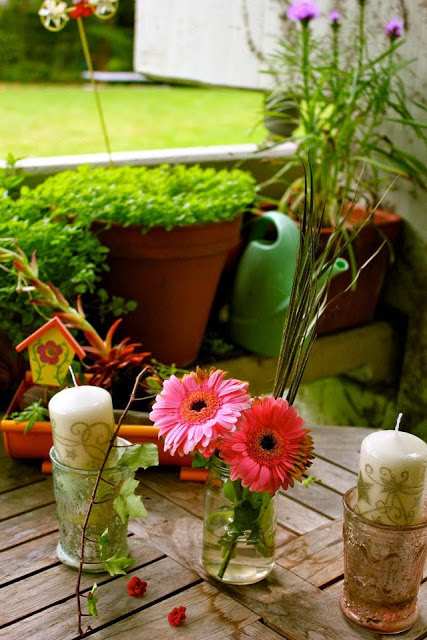 And here's a lovely painting nook she has made for herself. How inspiring!