It's the monsoons, and the perfect time for a quiet, picturesque retreat at a very familiar place – my parents' coffee estate where I spent many of my childhood holidays. Rich in flora and fauna, with the River Badra enveloping it on 3 sides, this place is close to Kudremukh National Park, an ecological hotspot.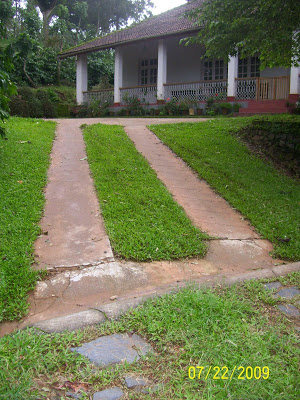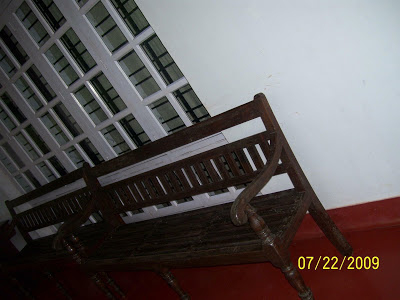 The famous vakil bench – almost every
old house has one of these.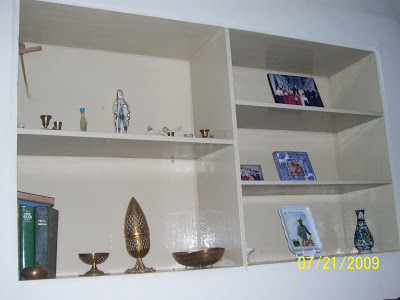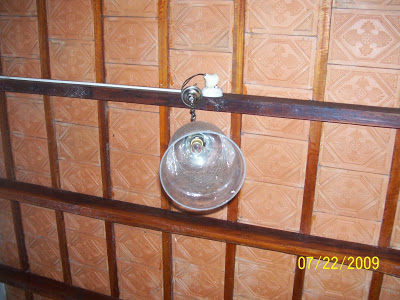 A Mangalore-tiled roof with rafters and
an antique light bulb.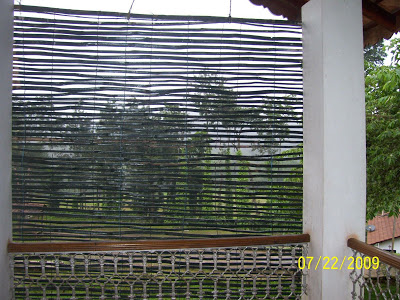 I love peeking through this chik and enjoying the rain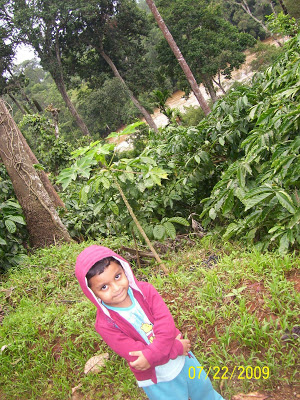 The river beyond the coffee plants.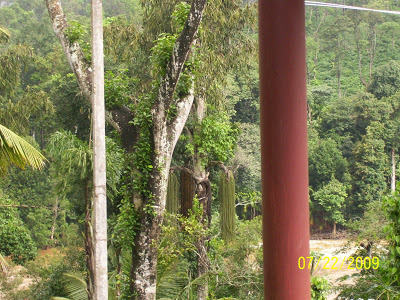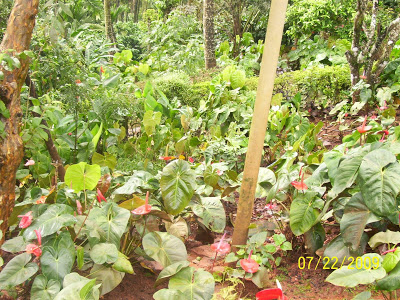 Anthuriums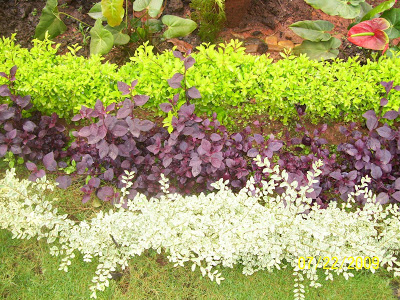 Pretty hedges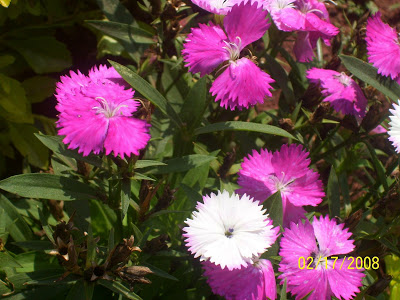 I'm not sure if these are China Pinks, but
I spend a lot of time admiring them!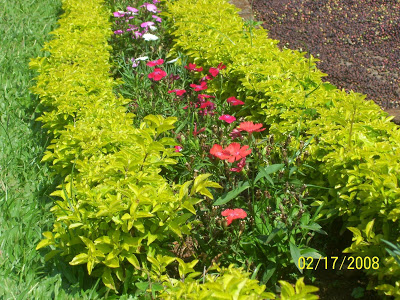 Periwinkles in the hedge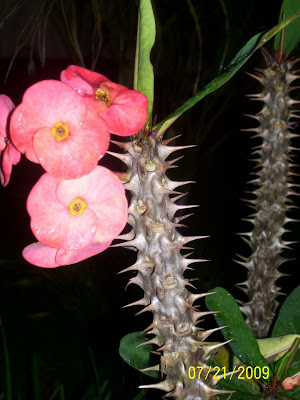 Crown of Thorns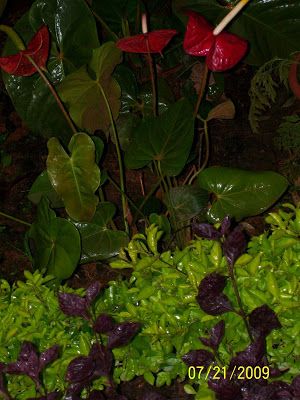 More anthurium plants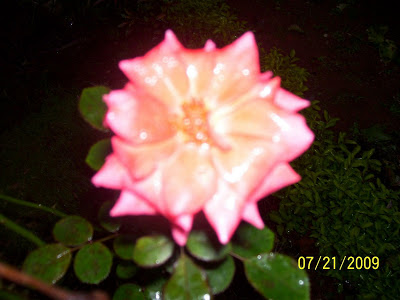 A rain-drenched rose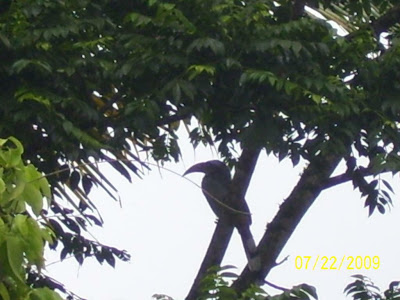 Can you spot the Malabar Grey Hornbill on the tree?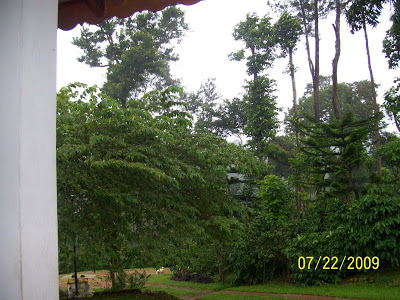 If you missed the post on Rekha's vacation pics of lovely Rajasthan, click here!