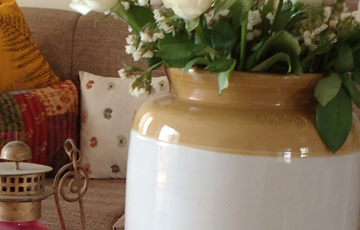 There's something amazing about a barni, that I can't quite put my finger on. It is as precious as a mason jar is to the West – with the 1001 uses it gives people in styling, gifting and decorating, as well as in food storage and presentation! The barni is like that too. Humble, gorgeous, and something that will look good anywhere!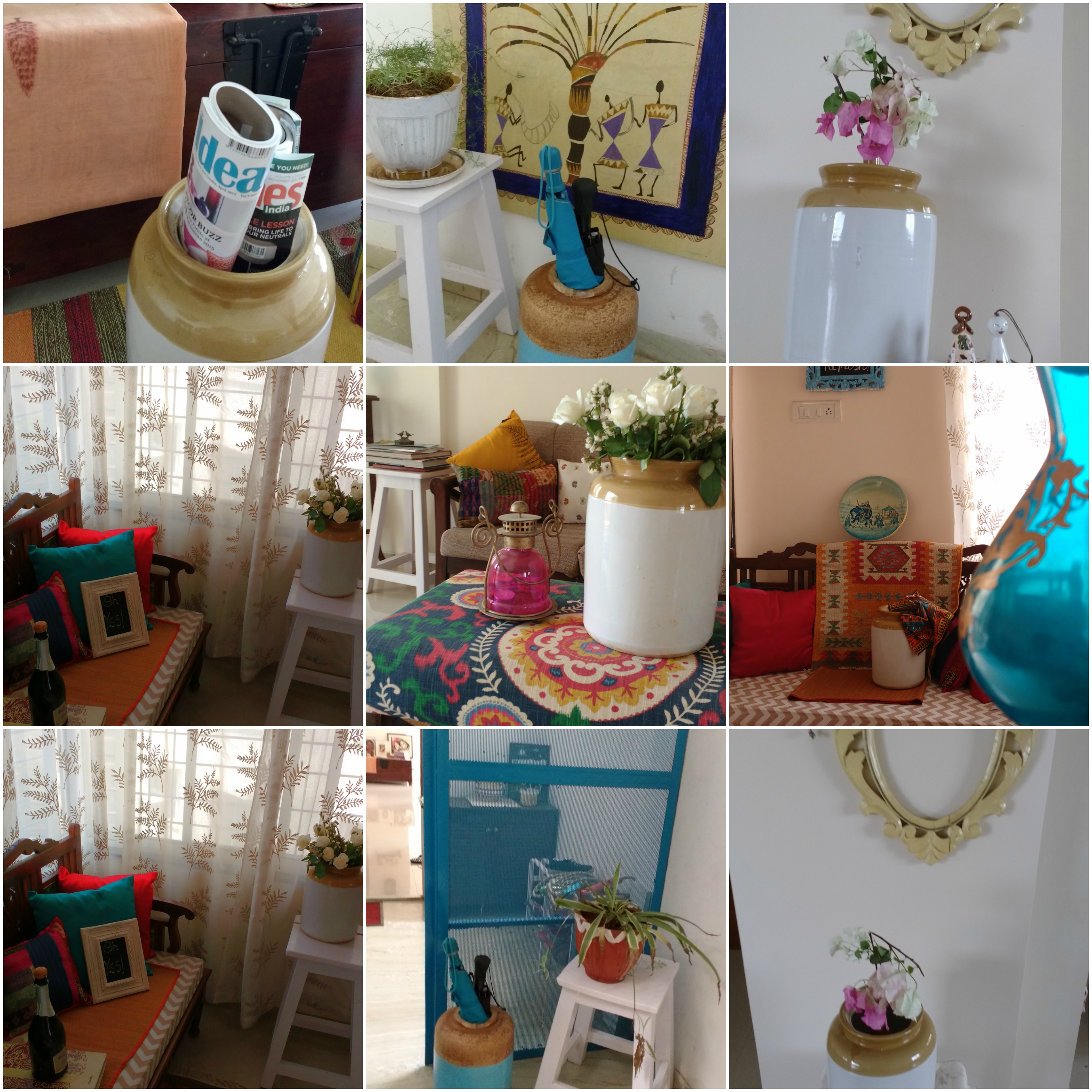 I would love to start with an image of barnis in my mom's kitchen. Because really, long before they came into fashion, I have seen my grandmother putting tall ferns in a gigantic barni in her living room. My mom on the other hand, displays tiny barnis in her kitchen like so.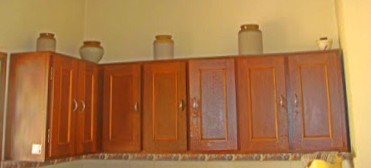 But when I got my hands on my own barnis the kitchen was ruled out, because my kitchen is in a French-Anglo country style, and they just would not have looked their best there!
This one here is an old barni that someone in my neighborhood had thrown away. I have no qualms about picking up discarded treasures, and I painted it blue just to experiment and see if the spray paint I was using on another project worked on this. It did! But this is a half-finished project. That didn't stop me from using the barni as an umbrella stand this monsoon!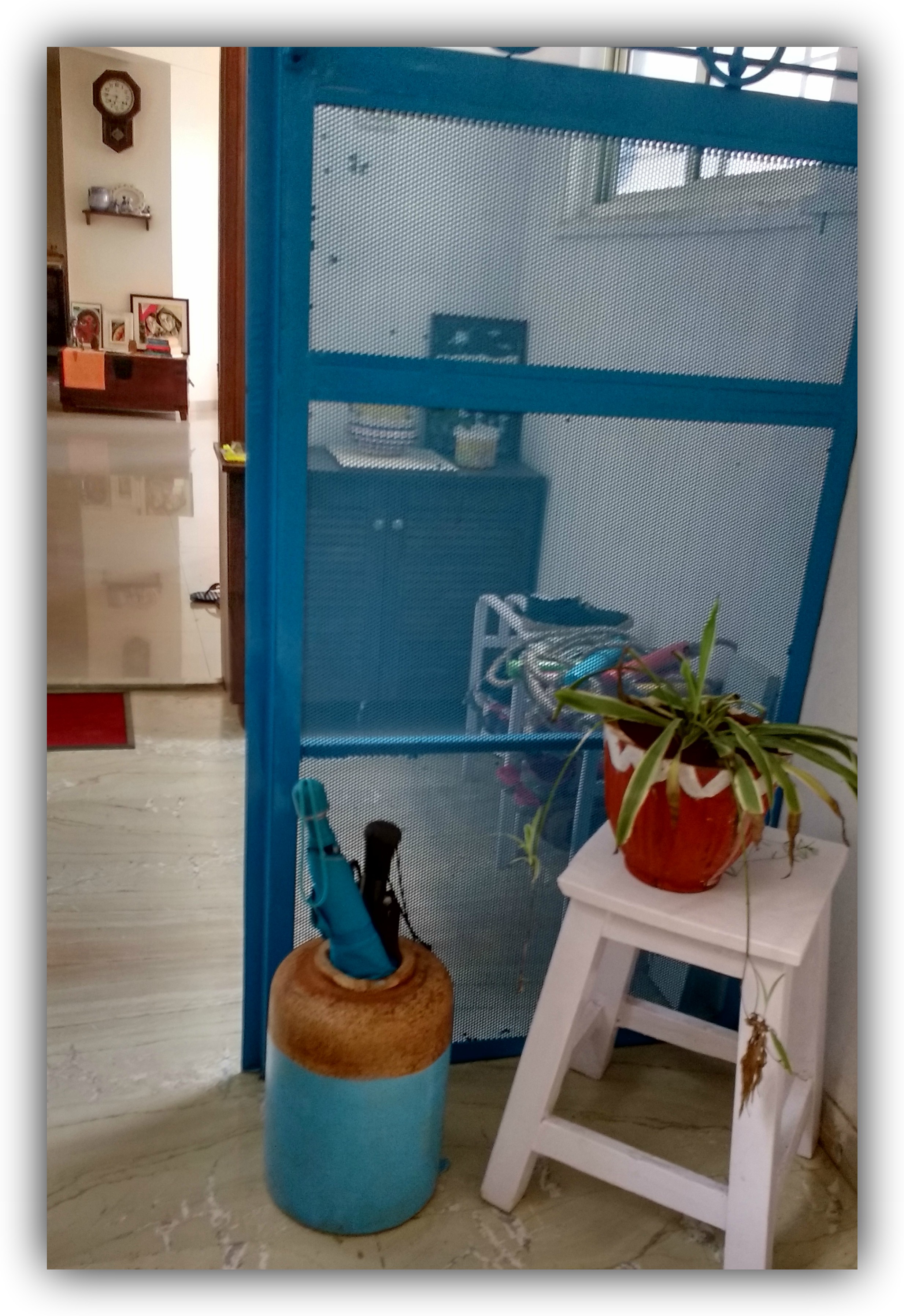 The antique barni I picked up on my travels down South this year is in surprisingly good condition! So these are up-close pictures of it used in different styling arrangements in my home.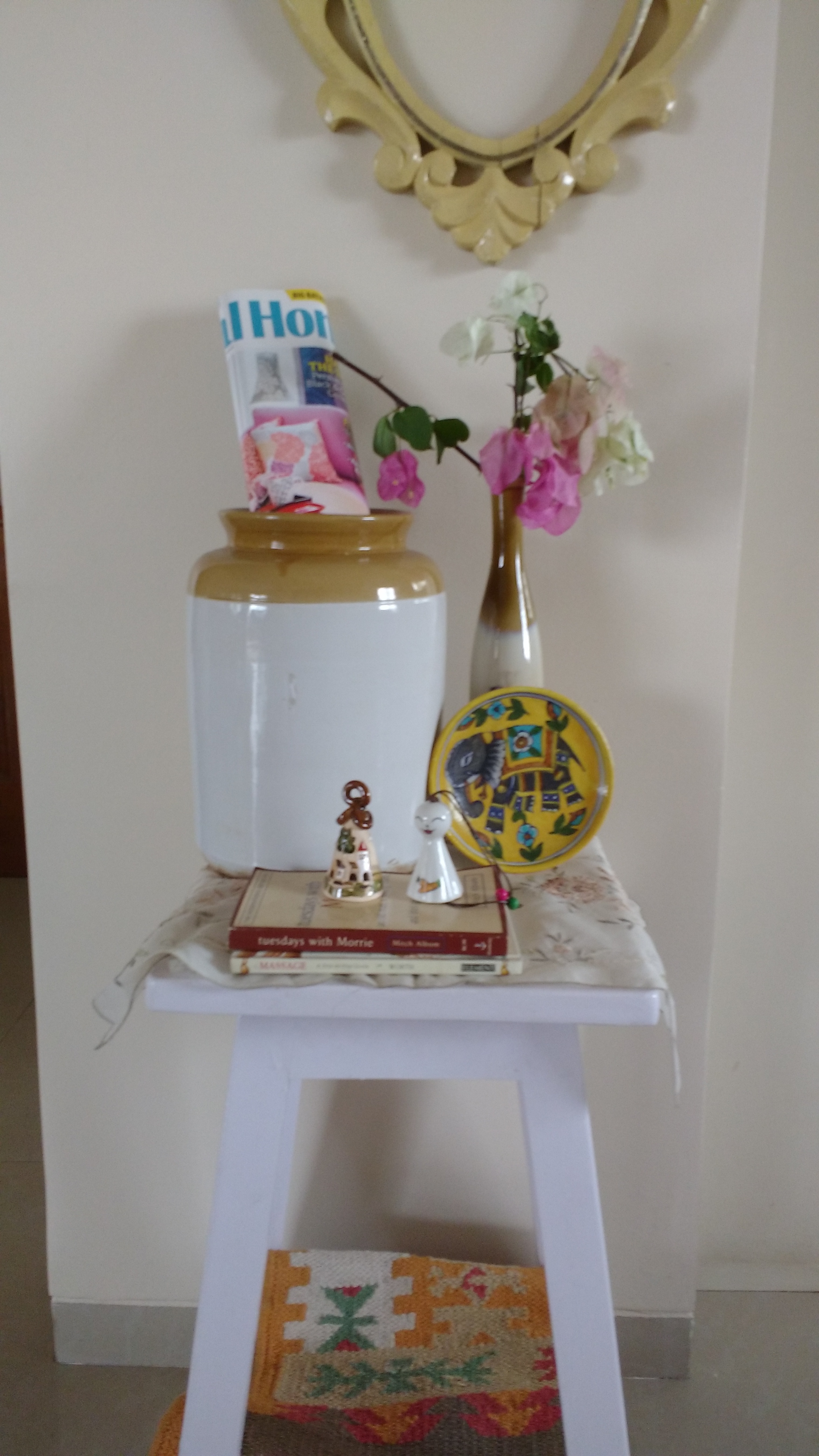 Antique frame, barni and a matching vase I picked up online along with books and flowers and bells – a vignette!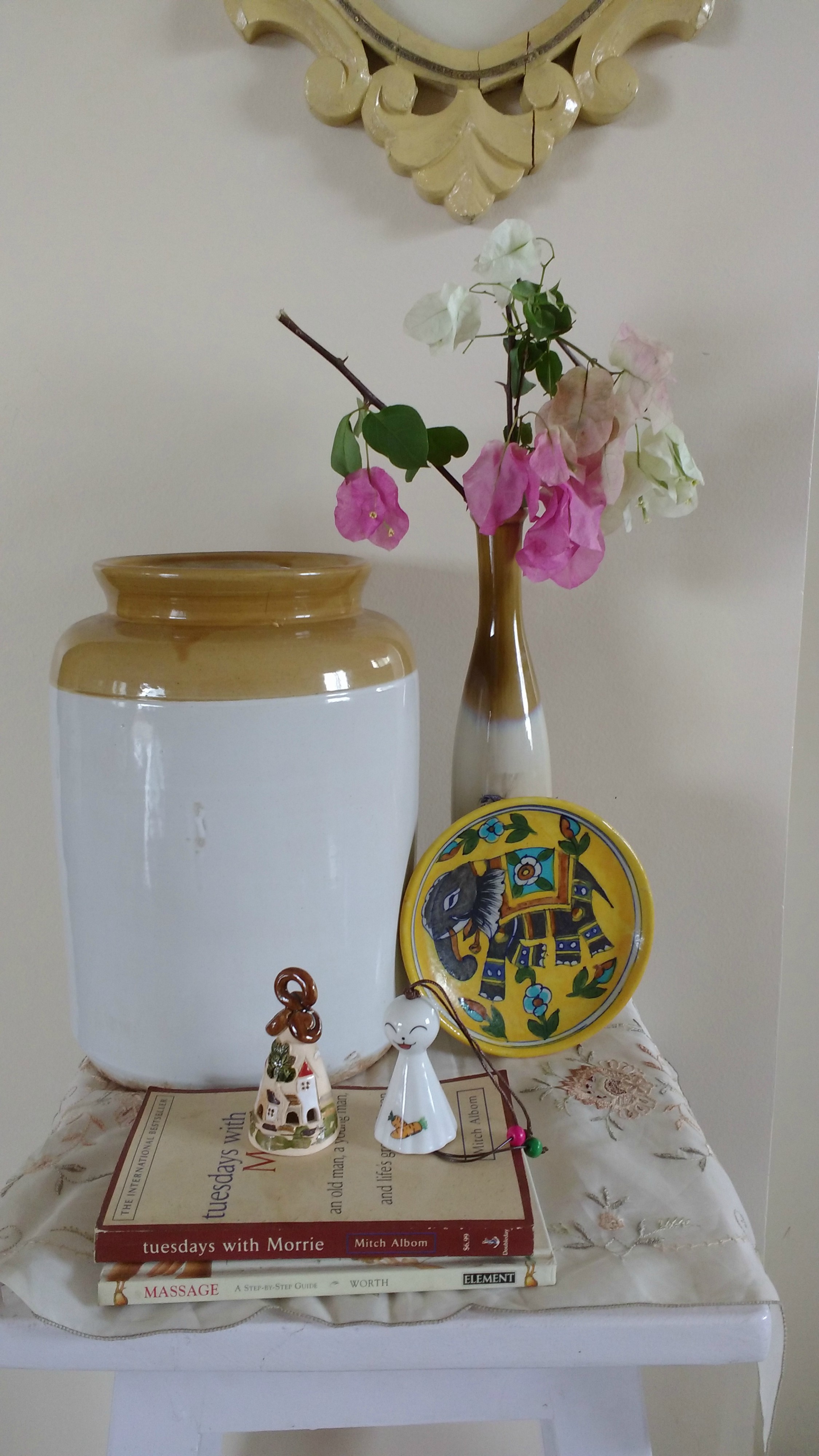 In the next pic, you see white roses in the barni adding charm to my living room. I love the way the neutrals of the flowers and the barni give a visual break from the overdose of colour on my upholstered bench.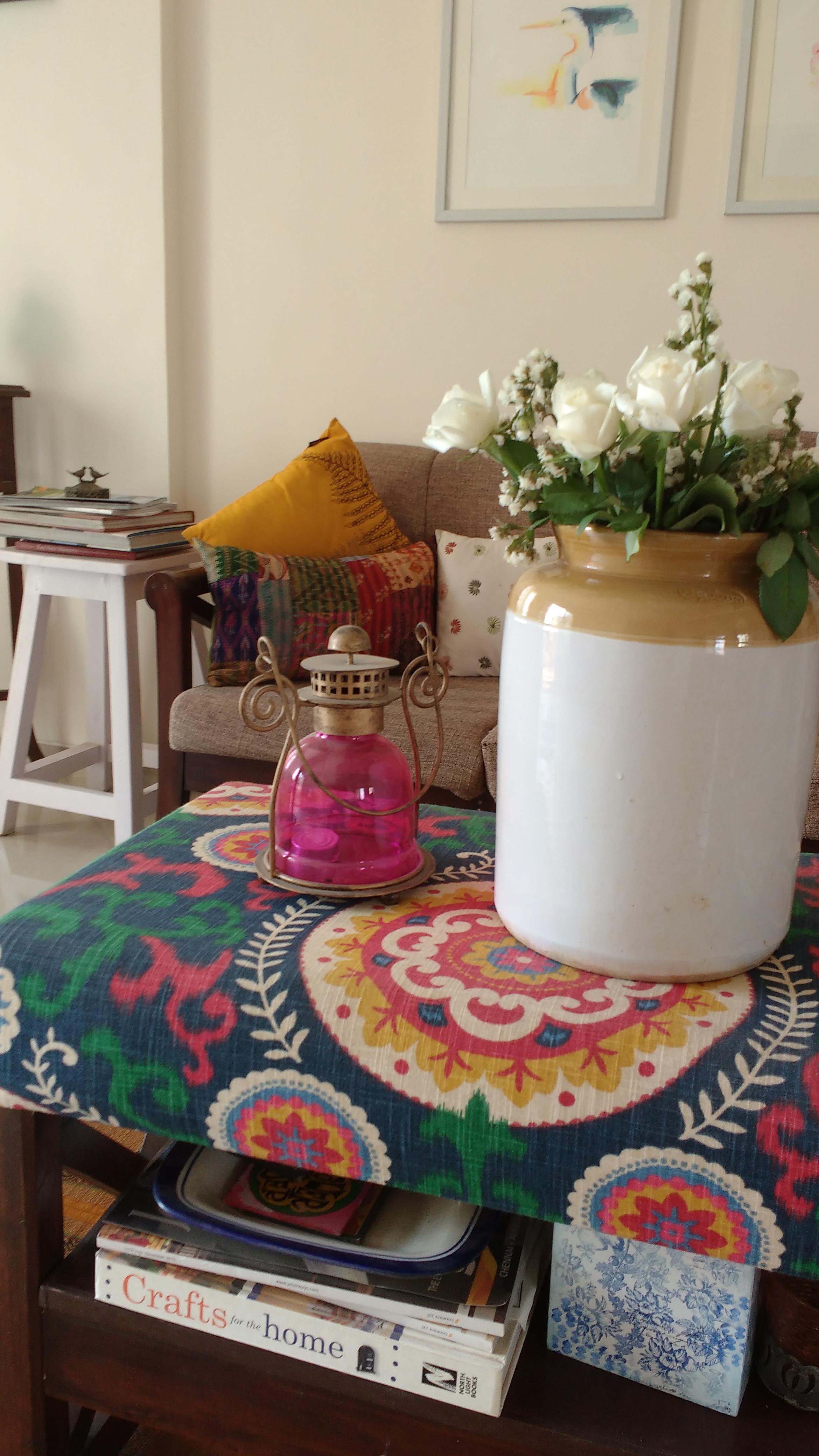 When I made this chalkboard frame and paired with the barni, I loved the way it all came together!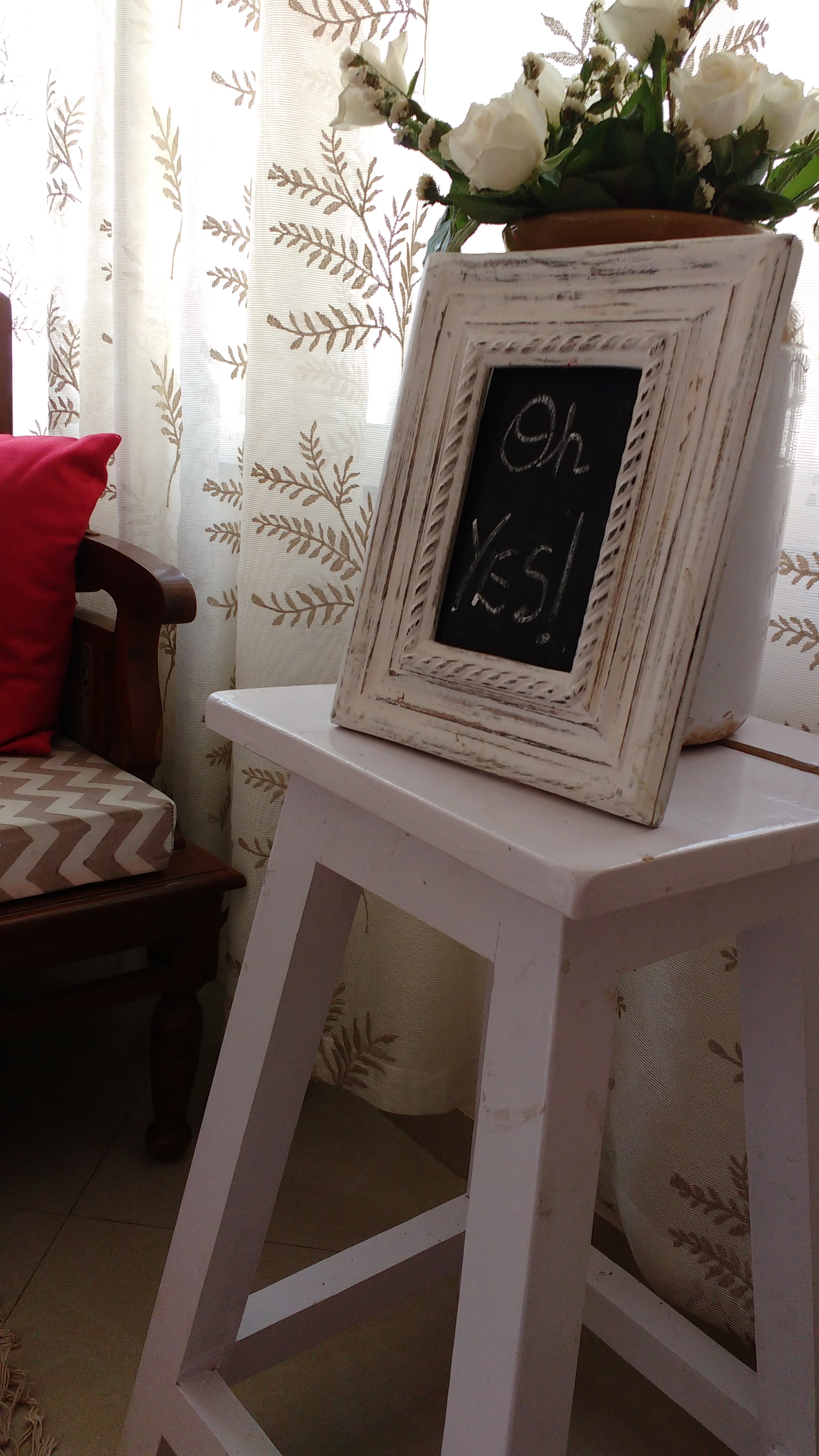 Here's another arrangement on the same spot.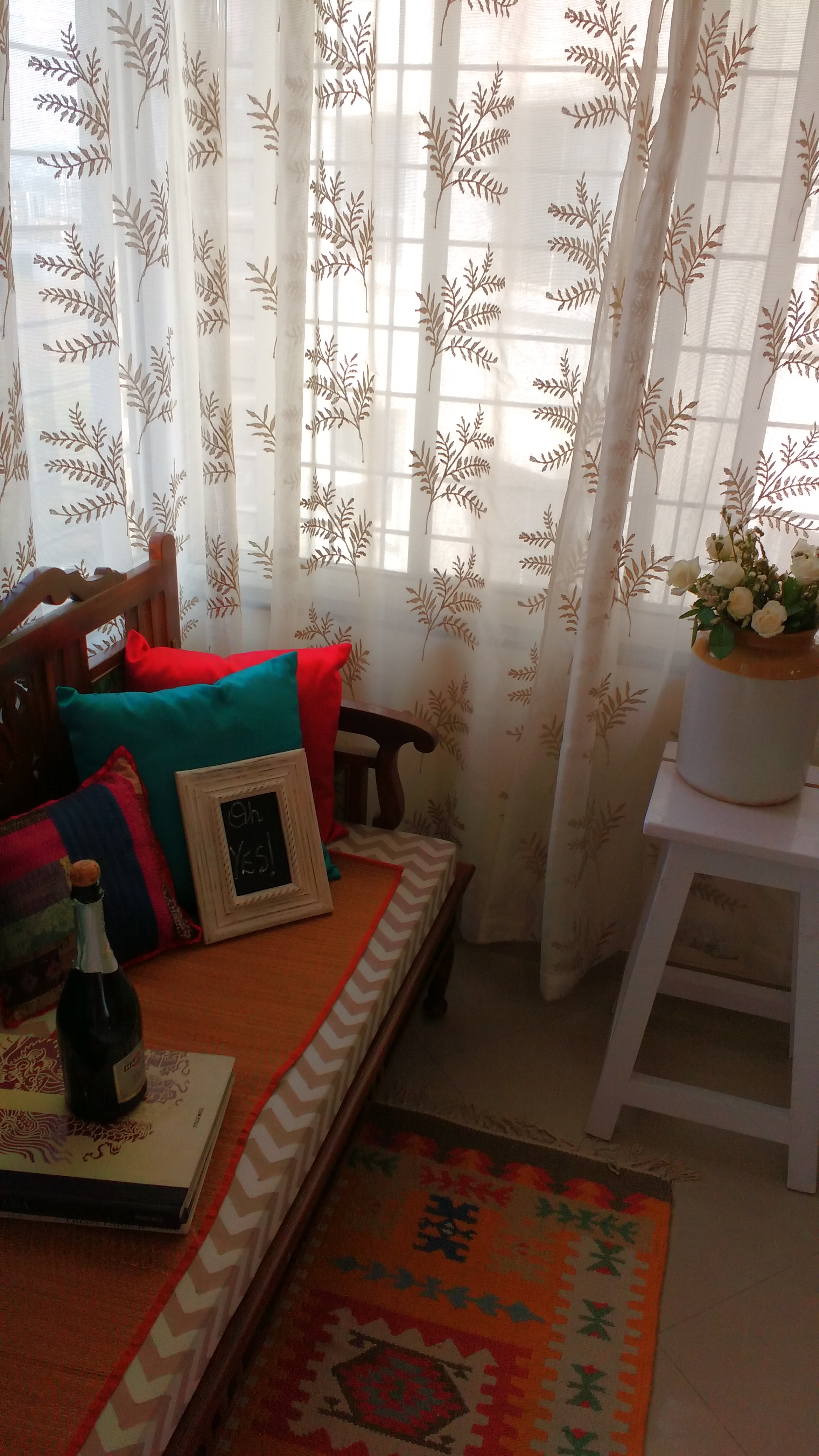 My blue frame with its handmade chalkboard has brought on the blues in this corner!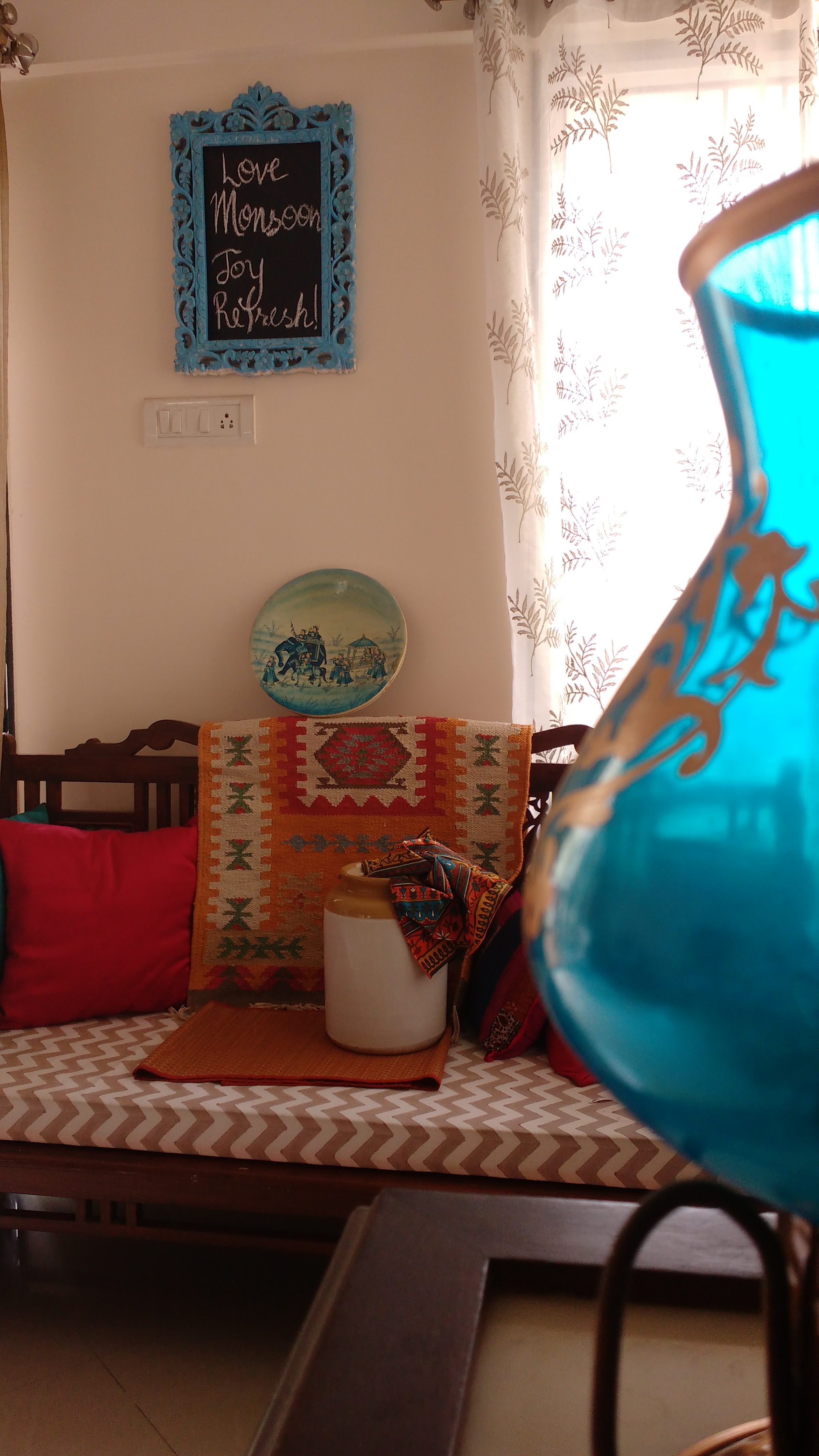 On DecorDrama's #Vignette day, I posted this pic and a lot of people exclaimed over the unusual use of the barni. Which is what probably prompted this post. If you are a decor lover and not yet on DecorDrama, connect with me on Facebook and ask me to add you.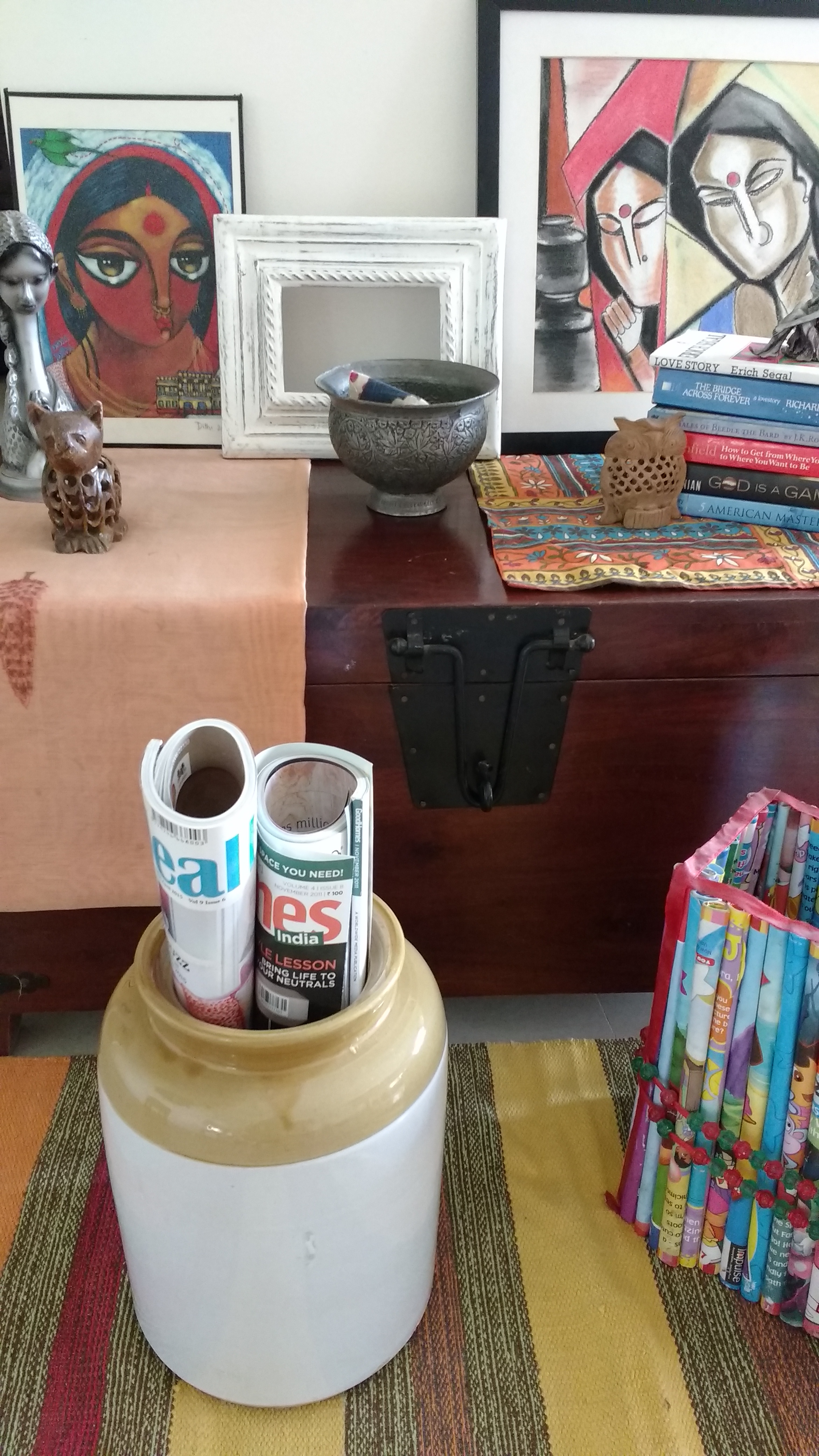 And, the wooden decorative frames you see in the pictures above are now being sold by yours truly Head to My shop for more details