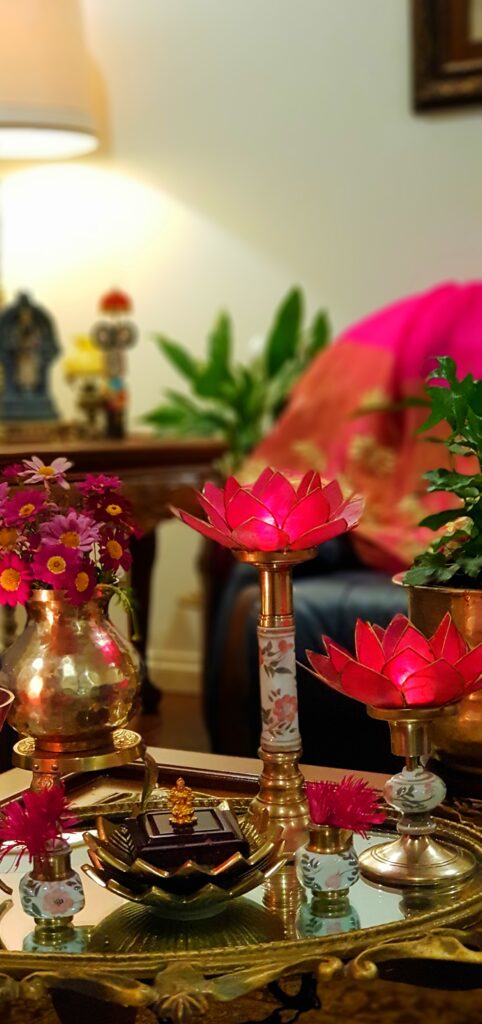 How does one celebrate a festival like Diwali year after year in a foreign land? Perth-based Sheela Dinkar does, and beautifully too. It's been 20 years since she has celebrated Diwali in India. Looking at her pics, you would never know!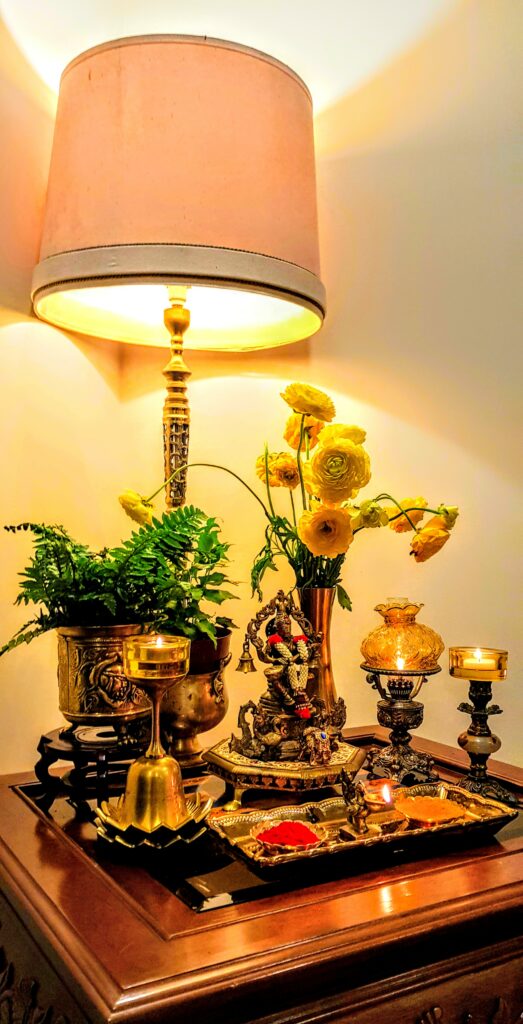 Here's Sheela, sharing her home and her beautiful thoughts about this festival of lights that is so dear to heart!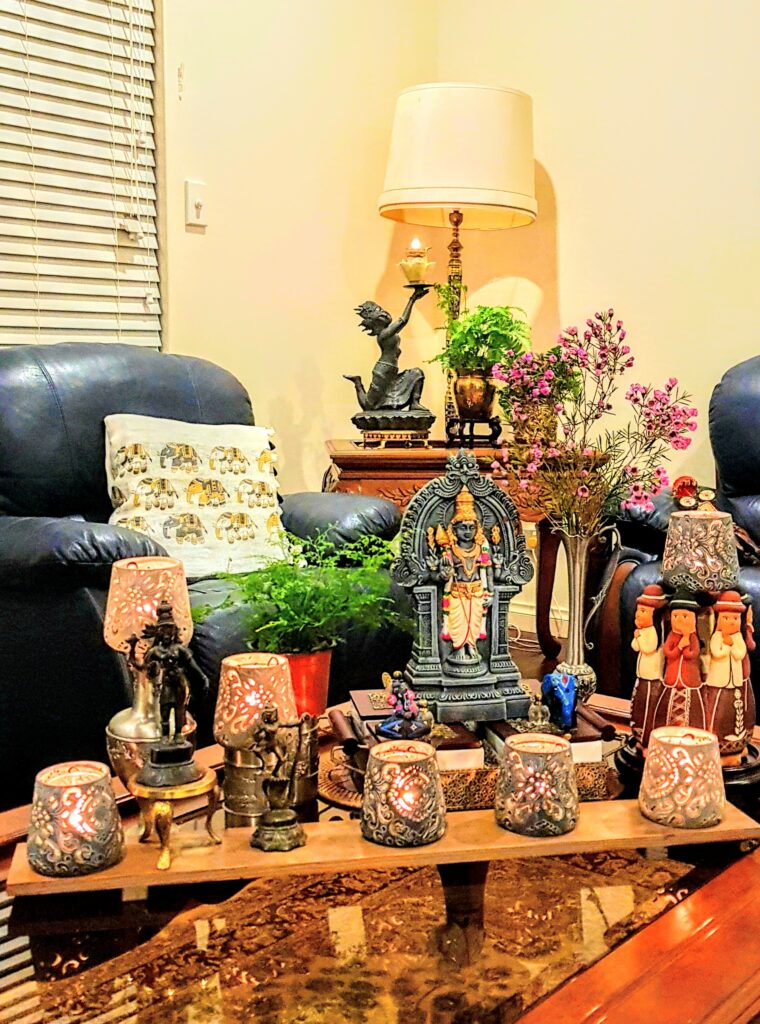 Happiness arrives,
Deepavali is here,
The scent of flowers,
The sound of the crackers,
The colors of Rangoli
The flavours of the yummy food,
To enjoy its so good,
And the sound of crackers
Making the kids go bonkers
Present the home in style
Presence of friends and near ones makes one smile!
A beautiful, vibrant and colourful festival
Deepavali is here!!!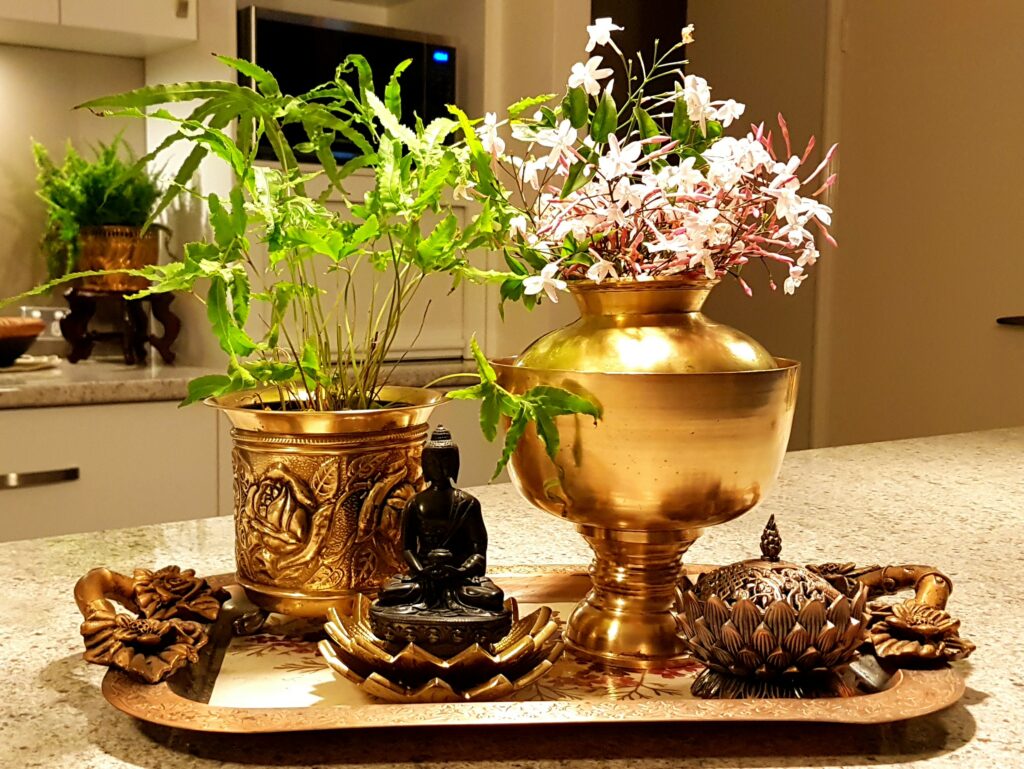 Being so far away from home, it's been more than 20yrs since I have celebrated Diwali in India! I miss home the most during festivals and especially during Diwali! But does that reduce my enthusiasm!. Never!!!!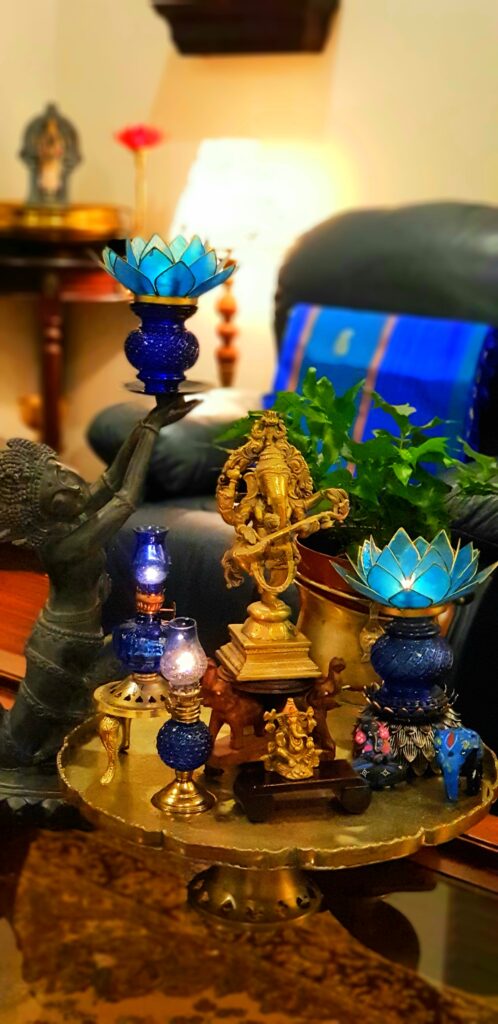 Right from cleaning the house, to decorating the house with diyas and candles, to cooking food, to lighting sparklers and bursting crackers, to wearing traditional colourful new clothes and meeting near and dear ones.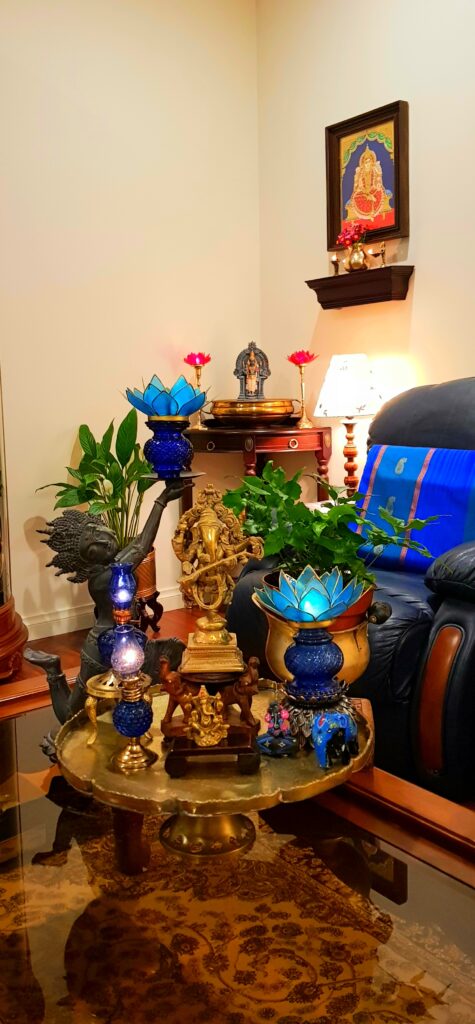 This season brings positive energy to the surroundings and is so contagious.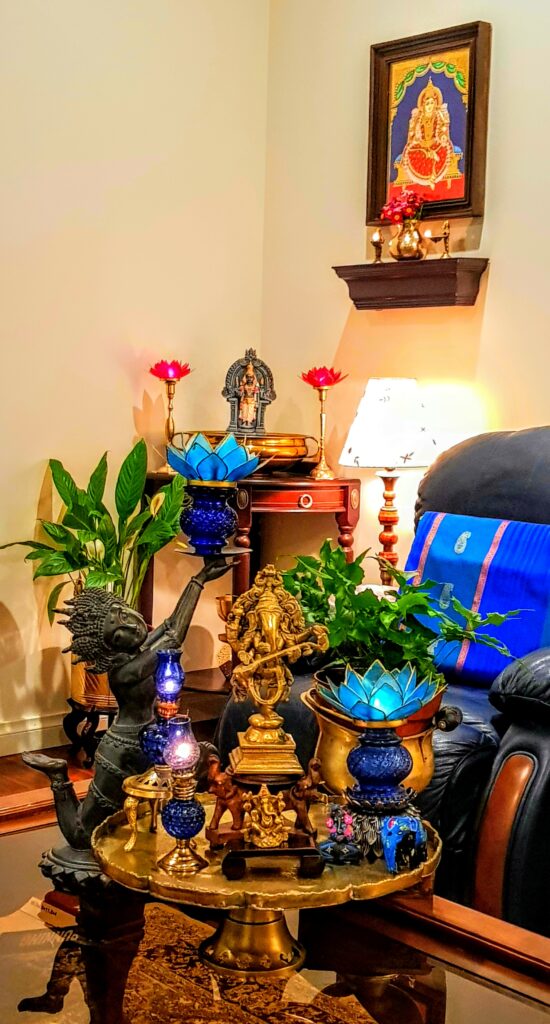 Diwali is a massive event management behind doors, I start planning the clean up, manage household chores, decor shopping, menu planning and managing work life too. It is kind of daunting but the energy of the festival is such that it keeps me going for the best prep and presentation.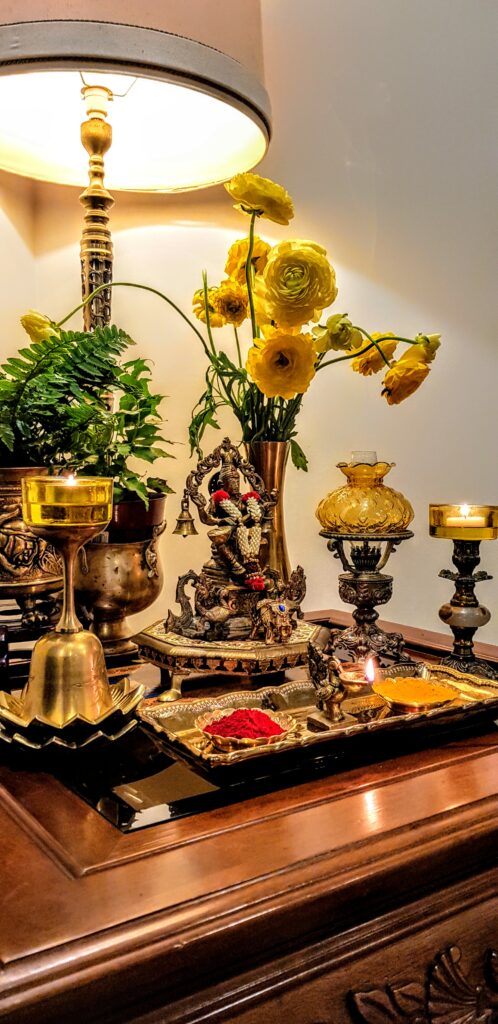 Home decor style rules exists for a reason and mixing of metals is one of them. Mixing brass, copper and silver decor adds both traditional and elegant style to my house.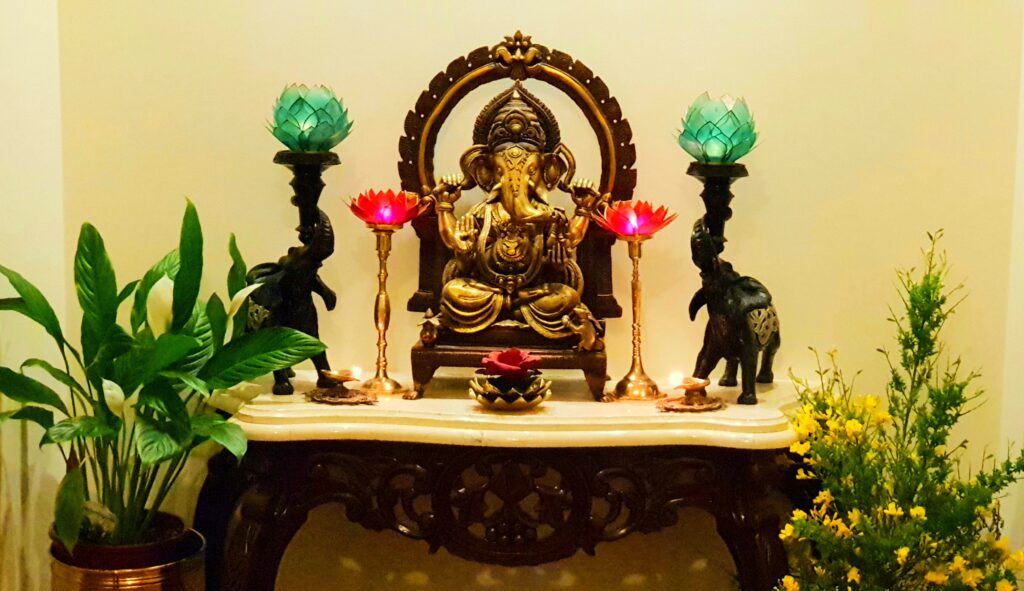 The metals compliment each other and work together with the diyas, flowers to add depth and enhance the beauty of the colourful festival.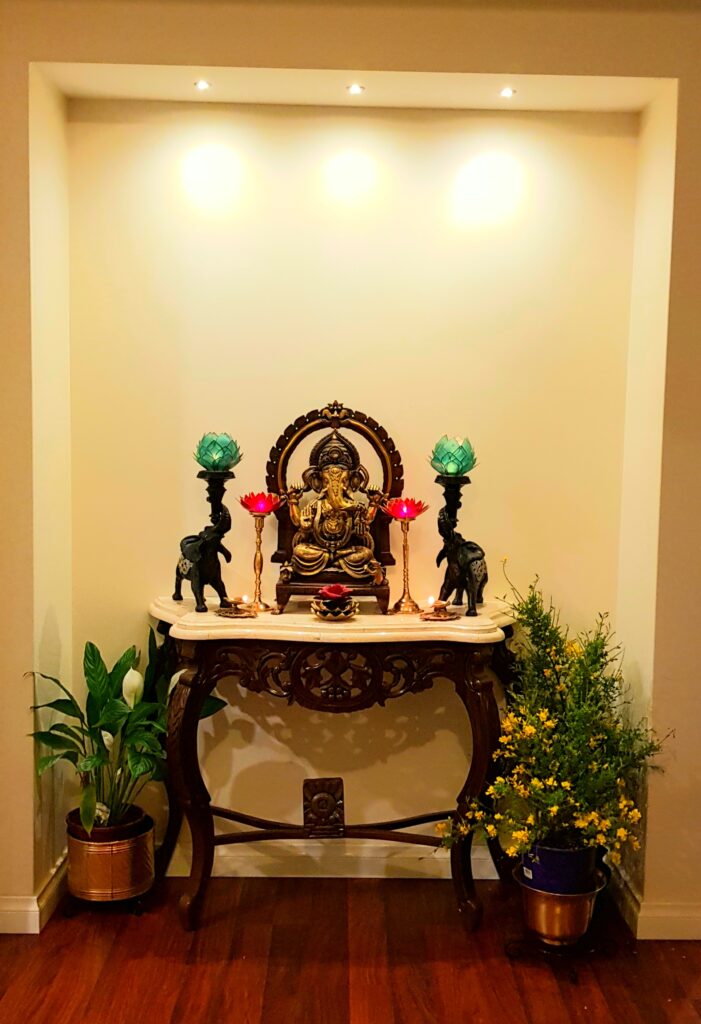 How do we source the decor??? It might seem like a silly question: where do you find all this stuff? Truly speaking its an ongoing and continuous project aka addiction. Apart from a collection of the past 25years sourced from India, Middle East and few other countries, fb marketplace in Australia has been the best place to hunt antiques and decor.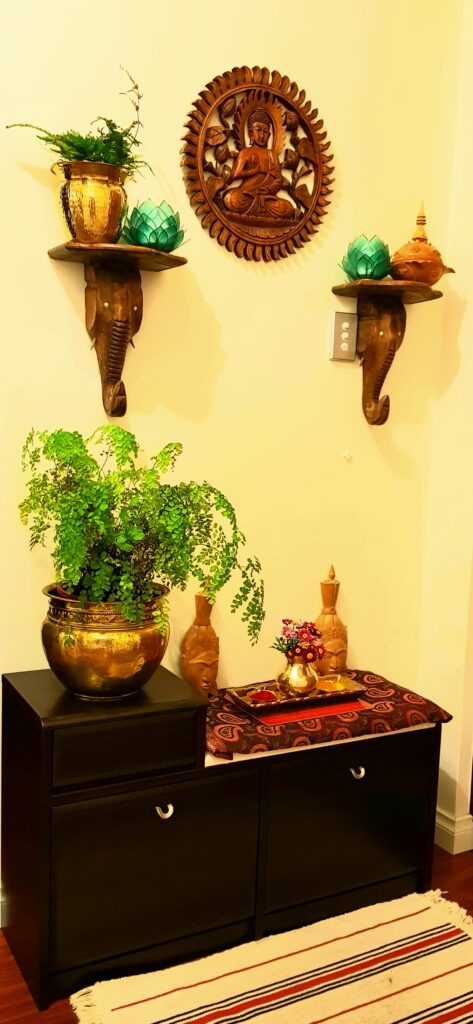 Garage sales here too are excellent places, if one has an eye to pick unique and suitable stuff. Somebody's waste could become your treasure. Yes it did happen to me, an item sold for $1 was worth £367 now that was an antique lotto I would say!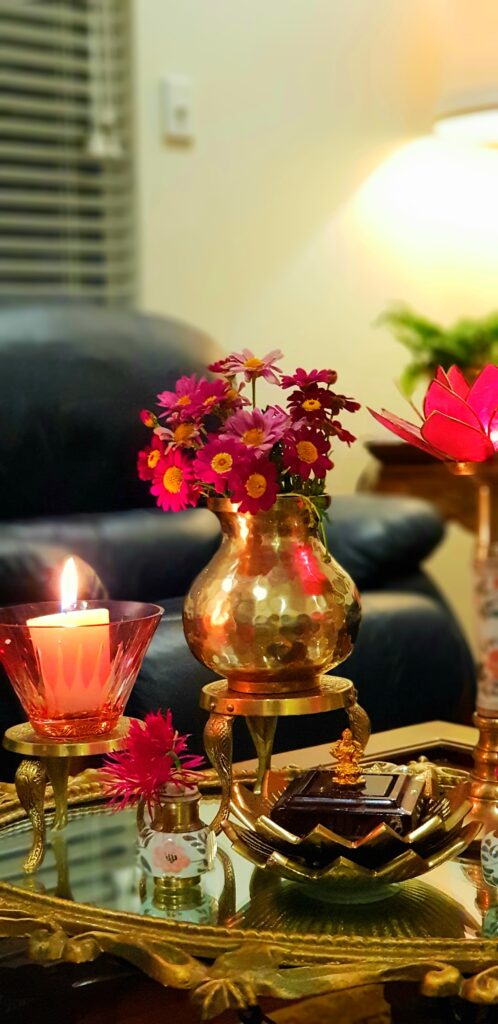 Candles from Dusk a local Australian store, few Boho decor from Ishka a famous Australian decor shop, are couple of my favorite stores for Diwali decor.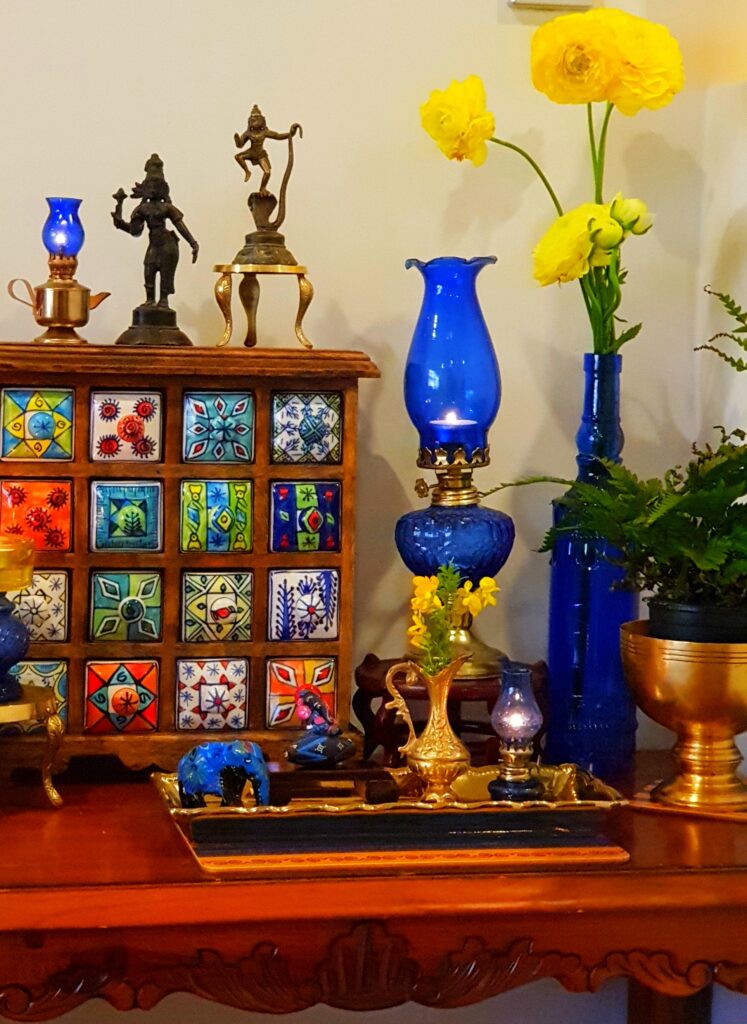 Not to forget the native Australia plants which bloom during the season add more beauty to the whole set up.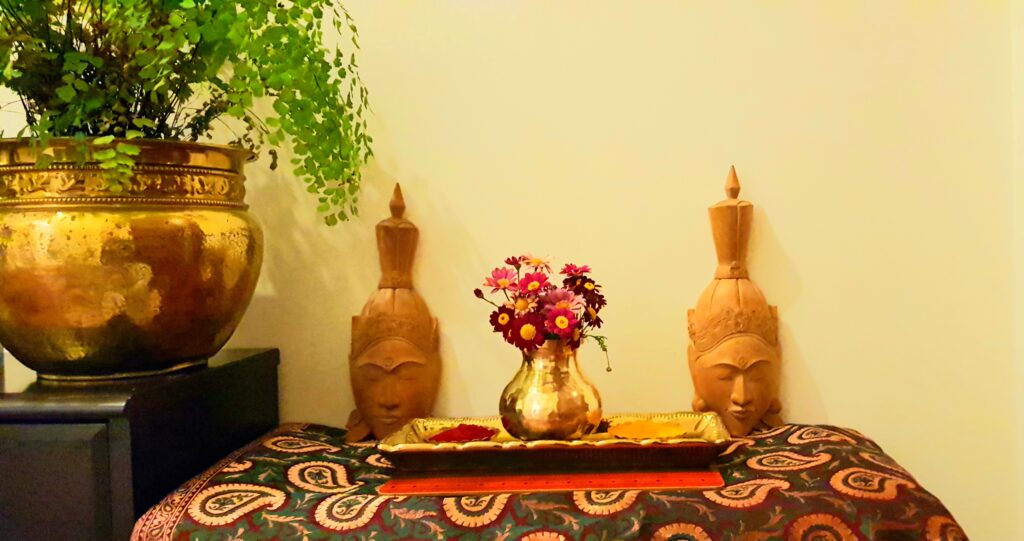 Mix and match the decor, experiment to make it bright and beautiful is my mantra! At the end of the day the aim is to chase away the darkness from the hearts and fill it up with glow from the lights lit and beautify your soul, which would reflect in beautiful you and your home!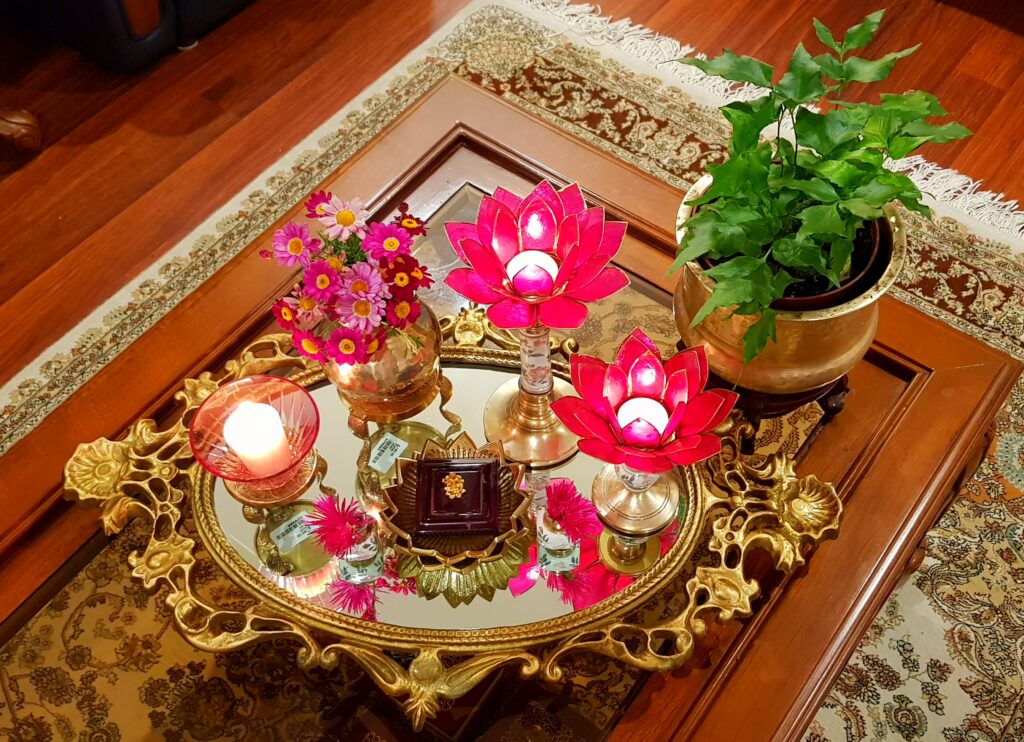 Om Asato Ma Sad Gamaya
Tamaso Ma Jyotir Gamaya
Mrityor Ma Amritam Gamaya
Om Shanti Shanti Shanti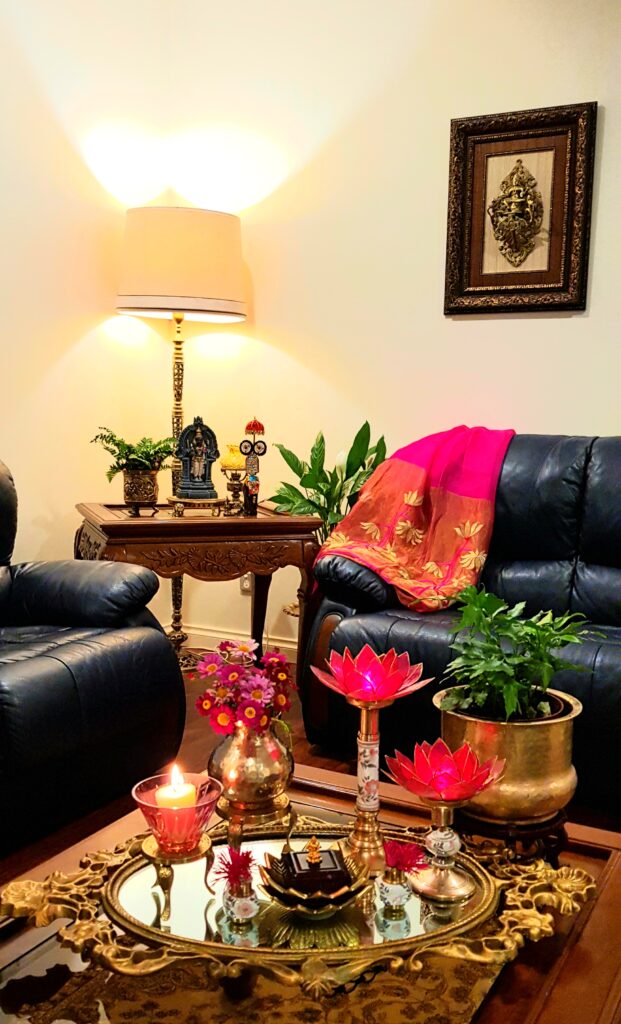 Thank you Sheela, love your spirit! Than you for sharing these images with us, and your thoughts on Diwali too!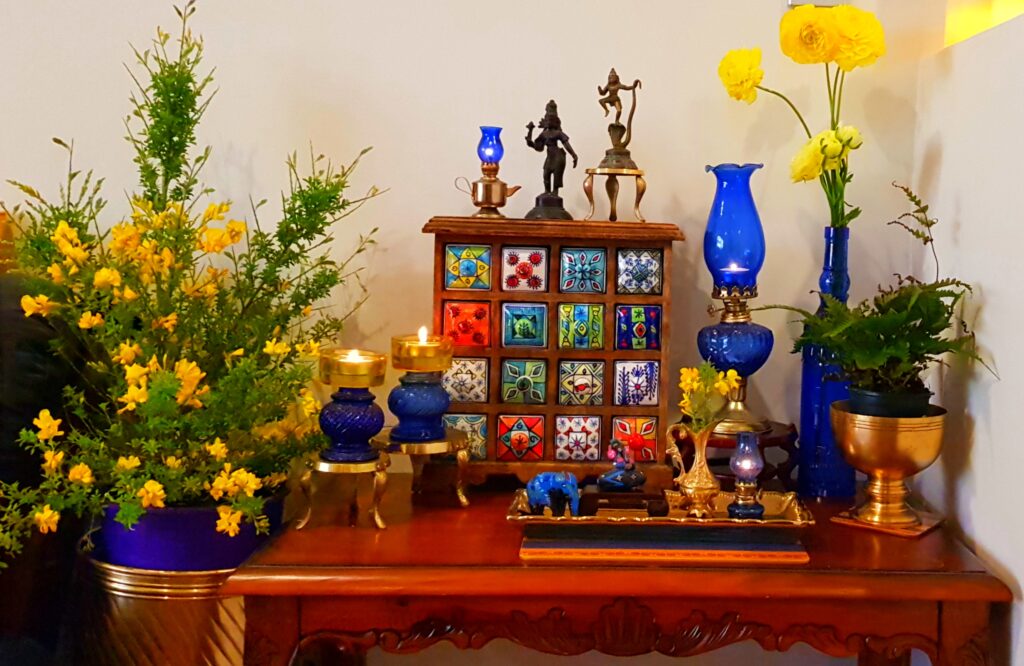 The pictures featured here are now on our Pinterest board. Follow this link so you can simply repin the images from this board!

Do have a look at ALL our Diwali inspiration from this year and the years before, Click here