Shanthi Nagothu from Norway has sent in pictures of her beautiful kitchen for our October Blog Carnival, It's the cook's nook!
Over to Shanthi..
—————————————————————————–
I have a kitchen becoz I got one with the house 🙂
How does that sound! And that is me. Those of you who are getting jealous , here is the truth – I am the Ramu in the kitchen doing all other odd jobs. I do cook – gourmet cooking :-). I survive most of the parties because luckily most of our friends are Norwegians and so I really need not cook lots of dishes and they do not know the desi taste. But my Indian friends do say that I am not that bad :-). So here we go for a sneak peak into my kitchen.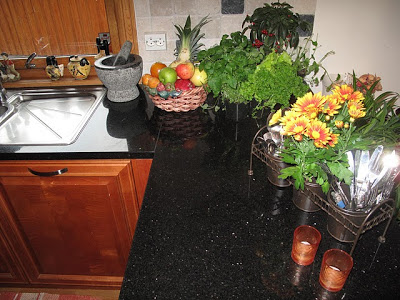 My little kitchen garden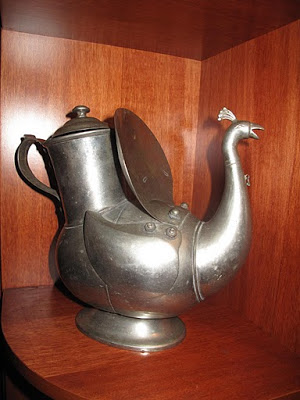 An inherited antique silver tea pot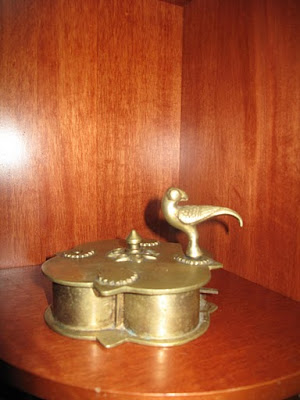 An antique masala box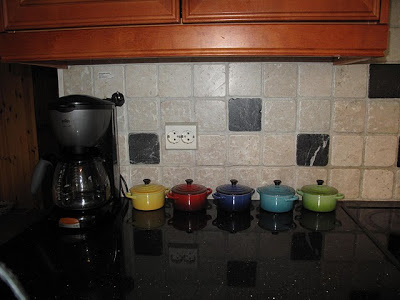 My pride authentic French Le Creuset cookware
Salt and pepper corner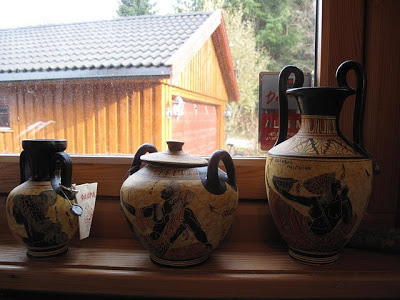 The museum replicas of my Greek pottery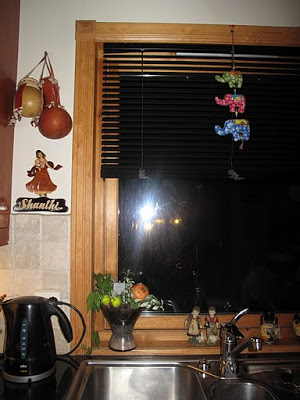 I had to make sure that I am the boss of my kitchen :-).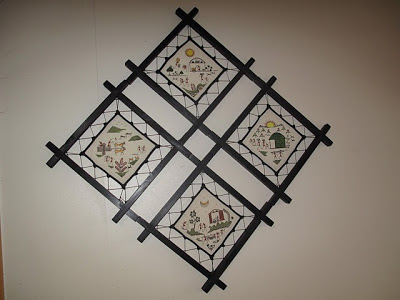 4 paintings put together depicting village life in a day from sunrise to moonrise. May be I need to swap pics 1 and 2. I think it is madhubani . Picked up in one of my trips to India at a crafts mela.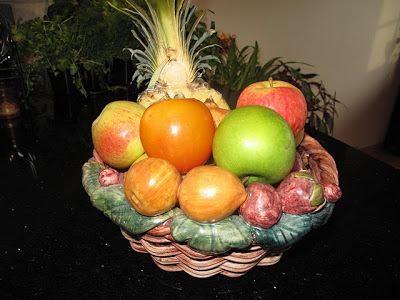 My gorgeous Spanish ceramic fruit bowl with some ceramic fruits and apples from my garden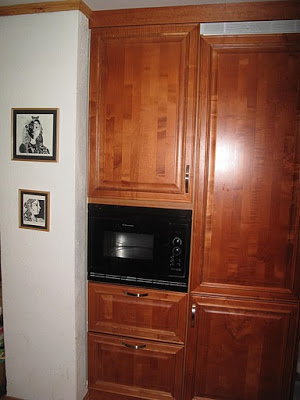 Add caption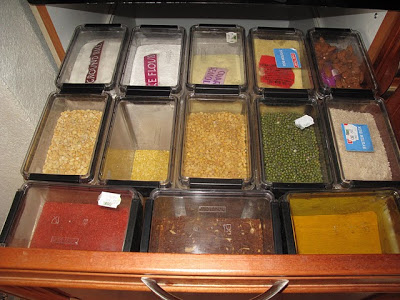 What do u say , Am I a good Project Manager (That's my day job).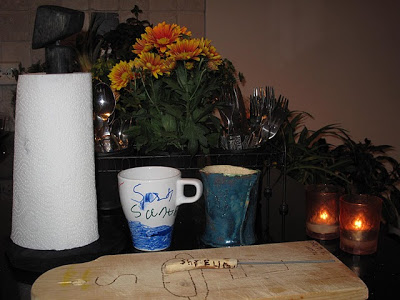 Put the entire wealth of the world on one side and these on the other and I will choose these ones below. Imagine the joy that came when my kids walked into the house carrying these gifts for me from their DIY projects at school, A cutting board, A baking needle with Shreya's name engraved on it, A cup with all our names , and the same sankalp after few yrs moulded the designer looking cup.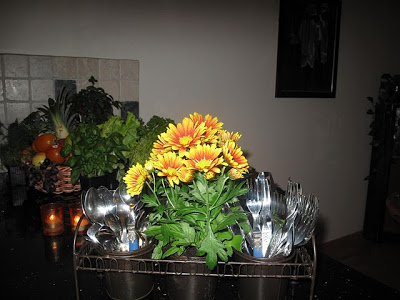 Really liked the idea of spoons and forks together with the flowers , picked from one of the sites posted on GB's blog. Had to had to get one … -).
Thank you Sharon and Rekha. Doing this for your blog I also added color here and there and I think my kitchen is now DONE. Drop in a comment if you enjoyed my tour.
—————————————
Thank you Shanthi…what fantastic corners you have! I loved them all! Hope to see more of you participating in the carnival this month. We are down to the last few days…so if you were planning to participate, make some time to click those pics and post them!:)