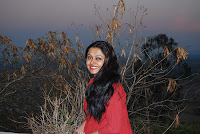 Shruthi Berera
Recycling, up-cycling, re-use, reduce – well, we have all heard these words. For some of us life is busy, and these are nothing more than words. I admit I don't do as much a I should for the environment, but when I saw
Shruthi Berera's
art pics, I realized that we needn't do big things like up-cycling, but little ways help too.
I like the way Shruthi has lengthened the life of everyday objects like liquor bottles and light bulbs.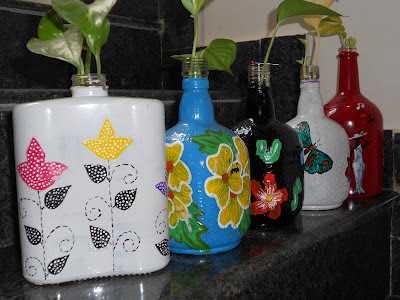 Liquor bottles all prettied up!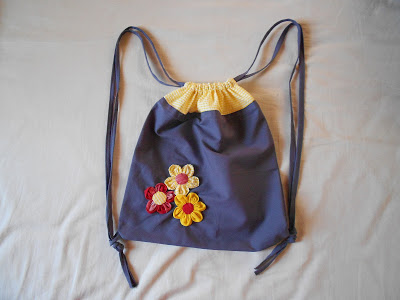 Recycled fabric bag and flowers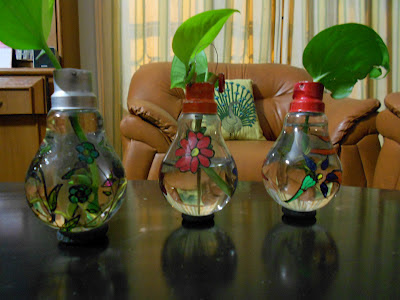 Old bulbs turned into money plant homes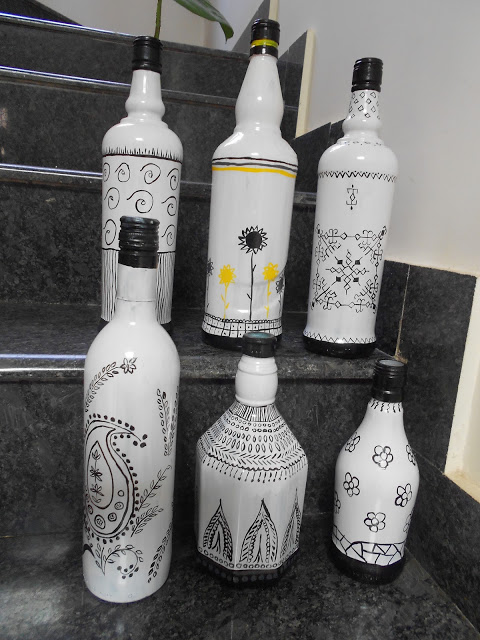 More liquor bottles
Aren't they pretty? Do you want to try painting your own bottles Shruthi says there's nothing to it! In her own words,
"..all you have to do is give the base synthetic paint with a color of your choice (the paint that we use on window grills), and after it's dried (min 24 hrs), use acrylic paints (Fevicryl) to create a design on them"
Well, it's that simple! 🙂 If you are planning to attempt this, do share your pics with Shruthi and me, because we have a new folder for all our recycled work on The Keybunch Pinterest page!