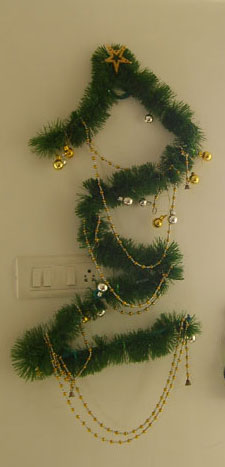 If you have a toddler running around the house, you can imagine how tempting the Christmas tree is for someone that age (and size). Keeping everyone's best interests (and my sanity) in mind, I looked all over the Internet for an easy wall Christmas tree DIY. No luck! I found some real pretty ones that were hard to replicate in the short time I had – 2 hours!
So I thought and thought, and finally when I opened my box of Christmas decorations I chanced upon the artificial fir decoration from last year, and thought, why not turn it into a tree? I had nothing to lose, and a tree to gain, so I gave it a shot!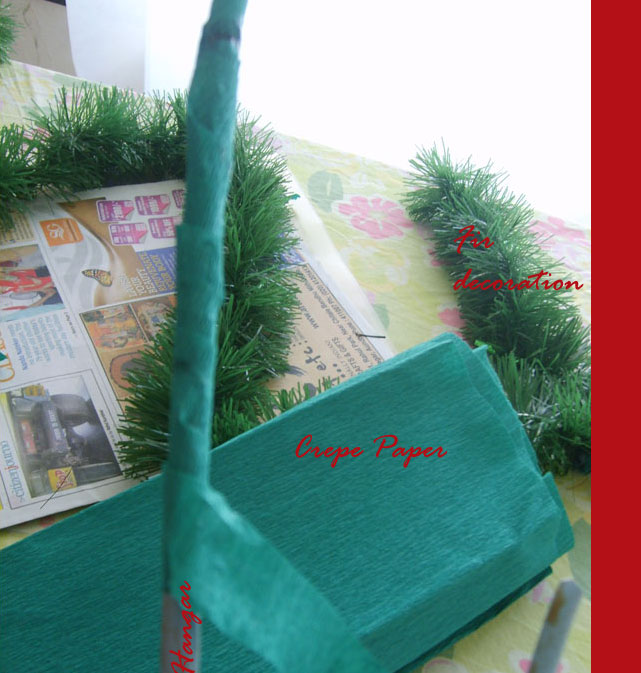 I found some old clothes hangars, and cut them up – the top part, and the base…then I wound some green crepe paper strips to cover the hangar. I then found some decorative pipe cleaners in green and red from my Christmasses in Kuwait. They were used to fasten the tree decoration onto the hangar bits – the top and the base at two different ends of the decoration.
I then laid the fir out in a squiggly abstract Christmas tree shape. It looked good all laid out like that, but the middle had no body. So I broke a couple more hangars, backed the middle levels with them, and clumsily tied bits of string to hold them together just so! I'm afraid I don't have pics of the whole process. I was racing against time – and I had to finish the tree before my toddler woke up! 🙂
The good news is, when I hung it up, it retained its shape – and this is how it looked!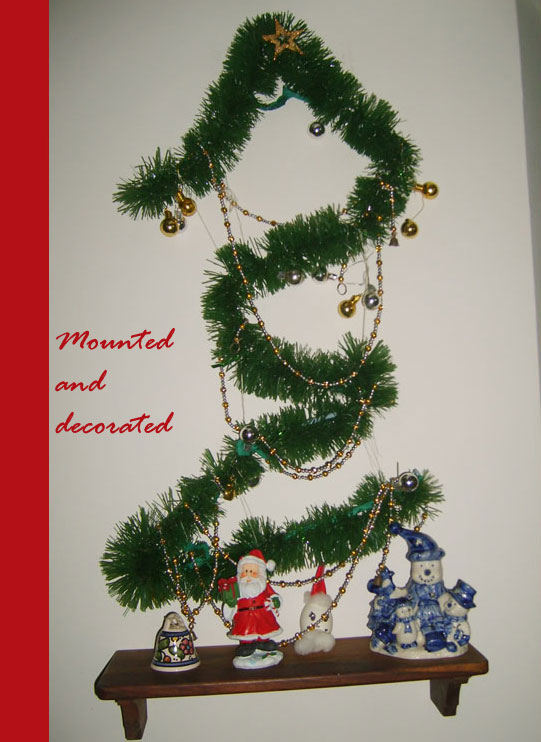 This is a closeup of the shelf below the tree. All these things were gifts from special people.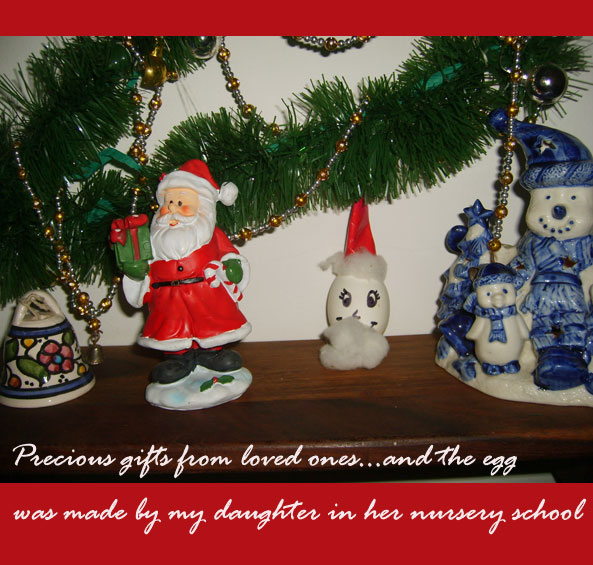 I thought I would hang it somewhere else (just to see how it looked there)…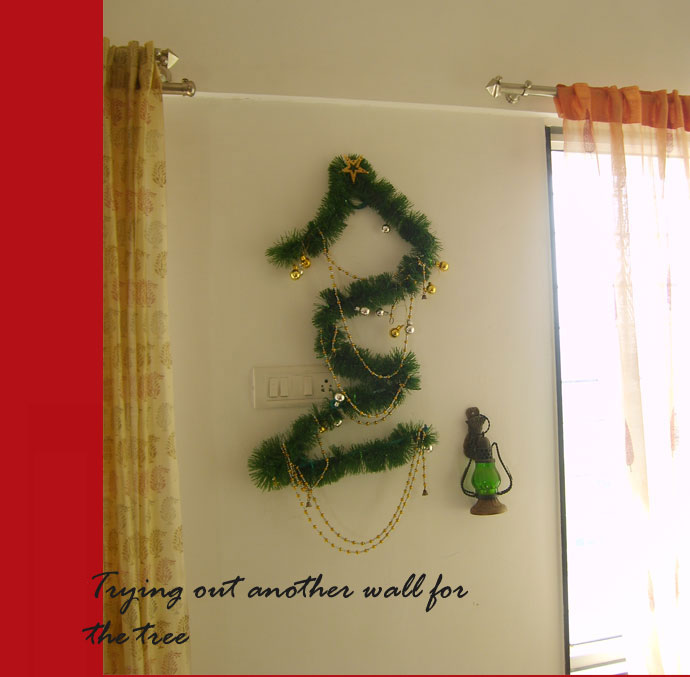 Which place did you like better? Let me know.
And, in other news, I have started my Christmas cakes, bakes and sweets, and here's a preview of the marshmallow prep.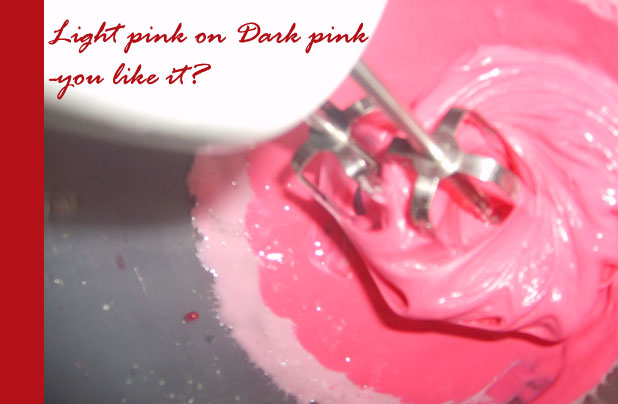 So while I am busy with all this, I still have some great posts lined up, and lovely giveaways both for Christmas and New Year! So do come back!