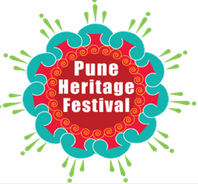 My peeps in Pune, mark your calendars for a dose of culture, history and heritage. Virasat Pune Heritage Festival is an initiative by an NGO called Janwani (Voice of the people).
Janwani believes that Heritage, whether in the form of cultural legacy, history or inherited natural resources, is integral to urban development process as it inspires people of the city. Conservation is thus a tool for development. The Virasat Pune Heritage Festival stems out of this need for conservation.
Virasat Pune Heritage Festival is in its 4th year. It is a collective voice for preserving and promoting what is essential to the city. Every year the festival includes a variety of activities such as workshops, documentary film screening, lectures, exhibitions, heritage cycle ride, art competitions, campus tours, story-telling sessions for children and museum visits.

It is a unique festival that commemorates the World Heritage Day on the 18th of April. It is based on crowd funding with nearly 30 organizations across Pune offering activities (mostly free) that engage people with heritage and culture.
Here are a few details for those who wish to participate:
Most Events require registration for logistical reasons and a few events have limited seats. There are some events that do not require registrations and people can just walk in and register on the spot.
For registrations, please use the link: http://www.virasatpune.com/heritage-festival/registration/
For the schedule, please use the link: http://www.virasatpune.com/wp-content/uploads/2015/01/Pune-Heritage-festival_Schedule_-6-to-15-Feb-20151.pdf

How can you help? Those in Pune who want to be a part of this festival can also consider volunteering.
If you are not in Pune, and can't participate, but still want to appreciate the commendable efforts of Janwani, you could sponsor or donate.
Contact Janwani:
[email protected]
020-25709256, 9013