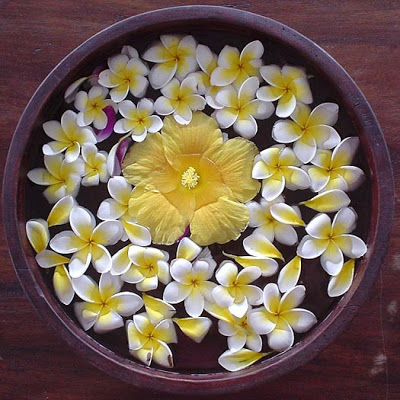 Image source
I feel so good when I see a bowl of floating flowers at the entrance, especially the large urlis that are placed in resorts and hotels. Floating flowers in a bowl are probably the easiest way to perk up décor. I love the way people use permutations and combinations of flowers and come up with striking designs. What's more interesting is the fact that you don't really need expensive flowers for this arrangement. You can pick up some fallen flowers off the streets, from your yard or use a couple of petals from flowers and garnish a bowl filled with water. If you have the time, patience and creativity, you can come up with a conversation starter. Take a look at some of inspiring designs I found.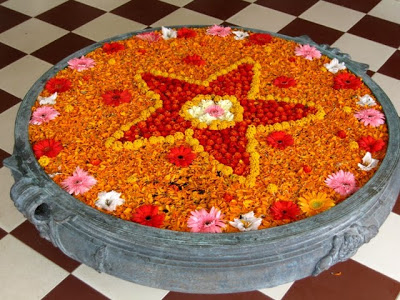 Image source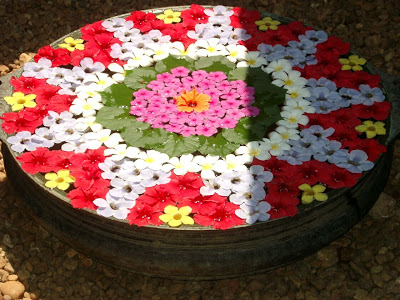 Image source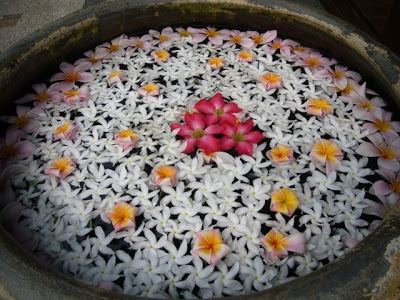 Image source
You don't really need huge bowls like these to create such floating beauties, any bowl from the kitchen will do. Place it near the entrance or use it as a center piece for the welcoming effect. I often use this quick fix decor idea during festivals but I think I should be doing this up regularly. If you have pictures of floating flower arrangements, do share them with us.
Update: Check out Lakshmi's blog "Celebrations decor" for more interesting ideas.